Our Mission: Be the internet's most comprehensive digital content creators for avid guitar players and music enthusiasts. We feature the newest gear and technology as well as provide our unique perspective on historical live performances and the artists that made them happen.
If you have any questions or comments please send them to chris@guitarlobby.com or use the contact us form here.
Meet the Team
Tucker Muetzel – Guitar Teacher and Professional Musician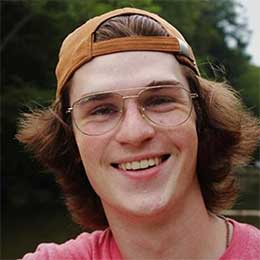 My name is Tucker and I'm a musician and guitar teacher from Pittsburgh Pennsylvania. As a solo artist, I'm a folk and Americana singer/songwriter, but I also play bass in a pop-punk band and I've dipped my toes into many other areas of the music scene as well.
I'm currently putting together a semi-professional home recording studio which is expanding my knowledge on music technology and is also slowly converting me into a gearhead.
I hope to share with you valuable insight from a fellow musician that will be helpful to you in your own musical career.
Check out my latest single "Opening Act":
Malak Husseiny – Professional Singer/Songwriter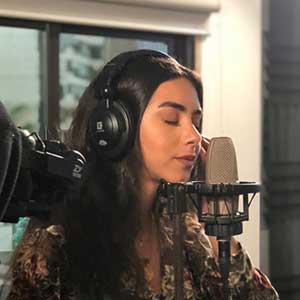 My name is Malak and I have extensive experience singing, songwriting, and vocal recording. I have been a professional Singer/Songwriter, Recording Artist, and Audio editor for 7+ years now, working on many challenging projects.
My tracks were featured on the biggest Spotify playlists like New Music Friday, Fresh Finds, and Pop Rising.
My music was also reviewed on Rolling Stone, and featured on Notion, Elle, and other big magazines!
Check out one of my music videos below:
Shubhangi Joshi – Professional Vocalist, Guitarist, and Songwriter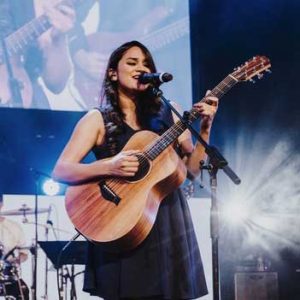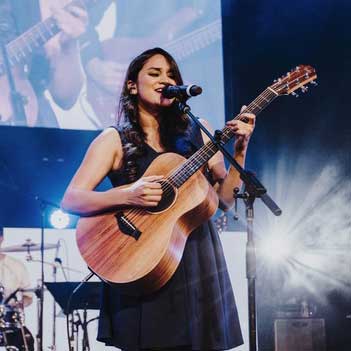 Having extensively performed across the US and India, Shubhangi is a vocalist, guitarist of the Bombay based indie-pop band, and has carved out her very own niche in the independent music scene with her very own brand of fresh alternative pop.
Having been a part of prestigious global artist residencies, she has been mentored by acclaimed producers and vocal coaches such as T Davis and Walter Afanasieff. Her band's debut album – Babelfish – has garnered rave reviews by Rolling Stone and other esteemed publications.
Check out one of Shubhangi's music videos below:
Jenna Macke – Freelance Musician and Music Journalist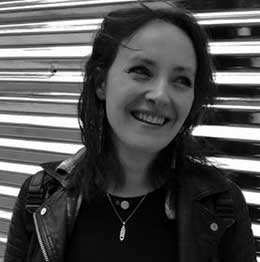 My name is Jenna and I'm a freelance music journalist and content writer. Obtaining my undergraduate degree in Music at the University of Manchester, and a Masters in Ethnomusicology from SOAS, University of London, I have has studied music from around the world for a number of years now. Alongside writing and research within music, I've worked for various NGOs and charities working in the arts and social justice sector. My passion is writing about Latin American music and culture.
I'm a qualified Classical Violinist and Guitarist. A qualified researcher with in-depth research and writing skills at both academic and non-academic levels. Some topics of research include Hip Hop culture in Medellin, Colombia; Popular Music in Xinchang, China; the Development of Cumbia throughout Latin America, Beyonce; Feminism and popular music, and Hybridity of Pacific music and popular musical forms in Cali, Colombia. I'm currently living in Bogota, Colombia, one of the capitals for Latin American music scene.
Chris Schiebel – Founder, and Editor-in-Chief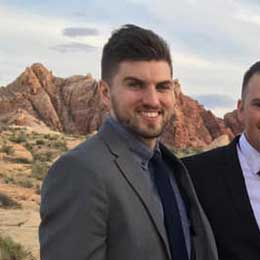 My name is Chris and I've had a passion for music and guitars for as long as I can remember. I started this website with some of my friends who are musicians, music teachers, gear heads, and music enthusiasts so we could provide high quality, music-related content as well as some of the most accurate and in-depth gear review and demo information on the internet.
I've been playing guitar since I was 13 (over 18 years now) and am an avid collector of all thing's guitar. Amps, Pedals, Guitars, Bass, Drums, Microphones, Studio, and recording gear, I love it all.
I was born and raised in Western Pennsylvania. My background is in Electrical Engineering earning a Bachelor's degree from Youngstown State University and with my engineering experience I've developed as a designer of guitar amplifiers and effects. A true passion of mine, I've designed, built, and repaired a wide range of guitar amps and electronics. Here at the Guitar Lobby, our aim is to share our passion for Music and gear with the rest of the music community.