If you're looking for a list of songs with heavy bass, look no further!
We compiled a list of 50 songs from many genres of music including rap, EDM, dubstep, rock, hip hop, and more. We also included the music video for each song so you can quickly find your favorites.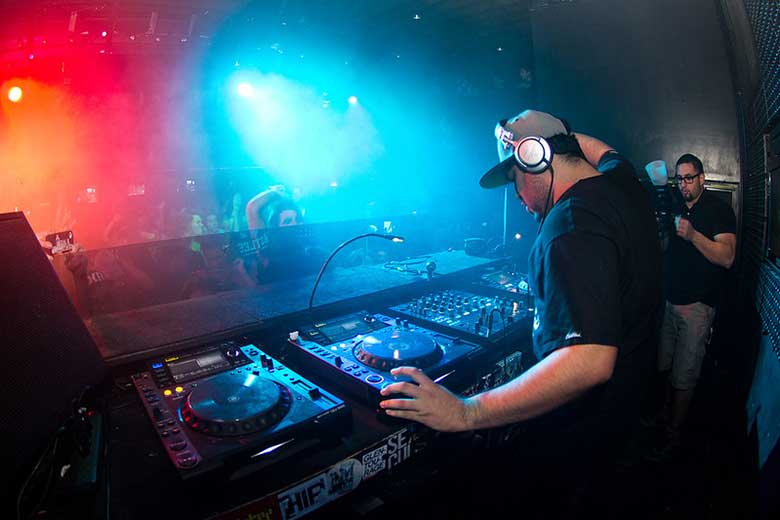 This list includes some new songs, as well as some classic songs that all bass fans will enjoy whether they're listening with a decent pair of headphones, testing a subwoofer, or listening to a stereo system.
Without further ado, let's get into the list.
Here Are the 50 Best Bass Songs
1. I Can't Stop by Flux Pavilion
| | |
| --- | --- |
| Genre | Dubstep, Electronic |
| Year Released | 2011 |
| Album | Since |
Although it originated in the early 90s, Dubstep had to wait for 20 years to become a mainstream music style. Back in 2010, we witnessed a huge change in the electronic music industry. Dubstep, as we know it today, was born. Heavy basslines rounded with synths and, 138-145 bpm range, combined with a simple kick-kick-snare-kick formula defined electronic music that we're listening to today.
Uk based producer Joshua Steele, better known as Flux Pavilion, was one of the pioneers of the emerging new dubstep movement. Influenced by the likes of David Bowie, The Beatles, Frank Zappa, Prodigy, and Chemical Brothers, he decided to explore the dynamics of synth-based bass music. His screaming synthesizer sound, amplified with sub-bass, led to one of the biggest hits in the early days of mainstream dubstep. It's pretty clear that the lyrics of the "I can't stop" are just the decorative detail to a masterful synth building skills that Flux Pavilion created on his own. Many have tried to replicate the sound but it ended tragically.
A simple and melodic buildup is an expected and necessary element in the tension-building dubstep hit from the 2000s, but the popularly named "drop" was something that the first-time listener isn't expecting and that's why Flux Pavillion made it onto this list.
2. Sail by AWOLNATION
| | |
| --- | --- |
| Genre | Rock, Metal, Hip hop, Electronic |
| Year Released | 2011 |
| Album | Megalithic Symphony |
Snail from Awolnation is one of the definitely weirder songs on this list. It combines elements of instrumental orchestral music, which we hear in "pluck" synthesizers that define the path of the melody that accompanies us throughout the duration of the performance.
Also worth mentioning is the distorted bass, accompanied by more distorted vocals, and although the song is slow, thanks to that it gets a fast and powerful character. If you've listened to other songs from this band, you probably know that they often combine different styles, which most often include elements of experimental, electronic, and heavy metal music. Awolnation is a band that is a real refreshment on the scene, and we are looking forward to their new works! This is a very popular bass heavy song that would definitely rock your subs.
3. DERP by Bassjackers and MAKJ
| | |
| --- | --- |
| Genre | Dance/Electronic |
| Year Released | 2014 |
| Album | Single |
If you are looking for a great example of a festival big-room house, look no further because you will not find a better representative of this musical subgenre than this hit, which was created by the collaboration of MAKJ and Bassjackers. This song has been played at the biggest music festivals for years, and although its elements are very simple, and contain some would say "shabby" musical elements, such as a simple and expected melody, the way this production duo managed to raise this song to a higher level is amazing. Either way, this song is perfect for all festivals, but also for workouts or any other situation where you're looking for extra energy punch!
4. Candy Paint by Post Malone
| | |
| --- | --- |
| Genre | Hip-hop, Rap |
| Year Released | 2017 |
| Album | The Fate of the Furious |
Post Malone not only makes music for your Spotify list, but you can also hear him if you watch a good movie like Fast & Furious! But this isn't the first time Malone's song has been the soundtrack of a movie! The aforementioned song "Sunflower" was also a screen-music piece, and you could hear it in the last part of the Spiderman series! This song is a bit slower than the other songs of this New York based rapper, but is just as good, if not better, than the rest of his work. Listening to this song, it's hard to believe that Malone's musical beginnings were tied to Heavy Metal music. Similar to Skrillex, both ended up in completely different genres than the ones they explored at the start of their career.
5. Congratulations by Post Malone
| | |
| --- | --- |
| Genre | Hip hop, Rap |
| Year Released | 2016 |
| Album | Stoney |
Post Malone is one of the most popular rappers/pop artists of recent times. His fusion of rap music, with elements of RnB, trap, but often rock n' roll and pop, launched him into orbit! Artists like Drake have definitely set new standards in rap music. But, it was Post Malone and the like who took the opportunity and managed to explore furtherly the idea of exploring the idea of multi-dimensional rap music. Malone embarks on the most neurotic trends of the generation but also shows a wide range of influences whose roots penetrate the essences of rap, synthpop, and hard rock music. This song boasts strong melodies, striking choruses, and an eccentric blend of instrumental variables.
6. Best Day Ever by Mac Miller
| | |
| --- | --- |
| Genre | Hip hop |
| Year Released | 2011 |
| Album | Best Day Ever |
Mac Miller was one of the most famous and exposed rappers of modern rap music and hip hop culture. Unfortunately, Mac Miller left us young, at the age of 26, but his songs that entertained millions will remain as eternal as the memory of Mac. Mac Miller also liked to experiment with music, which is best seen in this song, followed by a heavy beat, old school style, and crystal clear rap, which unlike mumble-rap actually makes sense and is easily recognizable. Mac Miller found his individuality and creative climax by fighting the current industry standards. The memory of Mac Miller will remain forever, and he will continue to live through the songs he left us that will be remembered for generations. This is one of those songs with lots of bass that most people will recognize.
7. Sun Flower by Post Malone
| | |
| --- | --- |
| Genre | Hip hop, Rap, Pop |
| Year Released | 2018 |
| Album | Single |
Although this Post Malone song is a little less than 2 years old, due to the style and arrangement itself, it causes nostalgia for many, just as if it came out before 20 or more years. This work absolutely shows all the splendor of Post Malone's talent and confirms the fact that he is one of the most versatile artists on the scene who is not afraid to tackle a lot of demanding styles, both singing and production-wise. The already mentioned song is proof of the great talent that Malone possesses, but also of the great courage needed to appear in front of the audience with something new, different, and fresh. For this reason, Post has emerged as one of the most talented young musicians whose peak of creativity has yet to come. And it remains for us to just wait, because we are more than sure we will be positively surprised in the future as well!
8. Rockstar by DaBaby
| | |
| --- | --- |
| Genre | Hip hop, Rap |
| Year Released | 2020 |
| Album | Blame It on Baby |
We continue in a good tone! DaBaby belongs to a group of new rap artists, and if we take into account that he started playing music professionally only 5 years ago, it is amazing how much success he achieved in a short time! His biggest hit, "Rockstart," definitely ranked him among the greatest and most popular artists of modern hip-hop culture, and thus provided him with collaborations with names like Dua Lipa, Lil Wayne, Camilla Cabello, and many others who regularly occupy the highest positions on the music charts. DaBaby is a refreshment on the music scene, which fans have recognized, and thanks to this we can expect a lot more new music and creative work from the studio of this artist!
9. God's Plan by Drake
| | |
| --- | --- |
| Genre | Hip hop, Rap |
| Year Released | 2019 |
| Album | Scorpion |
Drake is one of the greatest musicians of today. He completely transformed hip-hop music, and no one like him has managed to combine something that seems virtually impossible – pop and rap music – to such a successful extent. But successes, collaborations with other artists, and a bunch of fans are the best confirmation that Drake has succeeded! The song "God's Plan" is one of the biggest hits of 2018, not just because of the song itself, but because of the video that accompanies it. It's hard to find a person who hasn't shed a tear because of a video in which Drake donates money to those who need it most. The poor, children, schools, and workers. What can I say but thank you, and that we want other musicians to decide on such a praiseworthy move.
10. Mood by 24kGoldn
| | |
| --- | --- |
| Genre | Hip hop, Rap |
| Year Released | 2020 |
| Album | Mood |
The development of new social platforms like Tik-Tok has opened up countless opportunities for new musicians, and one of those who took the opportunity was 24kGoldn. At the moment, it is difficult to define what the golden age of hip-hop is since it is still developing, but it has been there long enough that, as in other similar directions, those who create this music are divided into new and old schools.
The current generation of rappers is generally influenced by three factors: Lil Wayne, Kanye West, and Atlanta. 24kGoldn is one of the new generation of rappers whose role models are very easy to find in these artists, but also among the members of somewhat more modern styles represented by the likes of Post Malone and similar. And the rapid success of 24kGoldn is evidenced by the fact that names like Justin Bieber and J Balvin remixed his song Mood.
11. Woo-Boost by Rusko
| | |
| --- | --- |
| Genre | Hip hop, Rap, Electronic |
| Year Released | 2010 |
| Album | OMG |
If you google Woo-Boost lyrics this is what you're gonna find: "Wub Wub Wub" Christopher William Mercer, better known as Rusko, is one of the pioneers of UK mainstream dubstep. His reggae-infused dubstep, as a result of the massive immigration of the Caribbean people to the UK, created a scene that quickly spilled from his hometown of York in England to the rest of the world. Rusko's work has a "happy" sound. Yes, the "mainstream dubstep" formula was still there, but the influence of reggae coming from the Afro-Caribbean traditional rhythms is present in all his work.
Up to this day, Rusko is considered one of the greats in the mainstream dubstep industry. Oh, almost forgot to mention this. Apparently, Rusko has a thing for chicken. Don't ask me why. Ask him. This is a perfect song to test your subwoofers with.
12. Heartbeat Nneka (Chase and Status Remix)
| | |
| --- | --- |
| Genre | Electronic, Dubstep |
| Year Released | 2010 |
You probably heard this one. And not because you are into the Nigerian music scene (that's where Nneka is from), or you like Chase and Status. Back in 2013, Rita Ora released her hit song "R.I.P" in collaboration with Tinie Tempah, and the lyrics go like this: "Can, can, can, you, feel, feel, feel, feel, my, my, my, my, heart is breaking".
Still, have no idea what I'm talking about? Ok, check it out here.
Chase and Status decided to do a remix of this song (they even bought an electric guitar for this occasion) and came up with one of the biggest hits in the fusion of electronic and rock music at the time.
Simple electric-guitar riffs accompanied by great Nneka's vocal abilities and producing skills of the London-based duo, created a harmony of Nigerian-influenced rhythm, emerging UK electronic sound, and, at the time, emerging new sound looking to change the music industry.
13. Tommy's Theme by Noisia
| | |
| --- | --- |
| Genre | Electronic, Dance |
| Year Released | 2010 |
| Album | Split the Atom (Special Edition) |
Here's a fun fact. If you turn "NOISIΛ" turned upside down, you get "VISION".
Noisia is one of the groups that deserve a lot more recognition than it gets. In the past 20 years, they were always dancing on a thin line between mainstream and underground movement-driven music. Up to this day, you can find their work in the lower 10k while some of their hits created 14M views.
Noisia was always playing around pushing the border of electronic music by including classical music elements, hip-hop, drum n' bass, and exploring technical boundaries of the music they love to make. That's what we found in this song as well. Creepy and classical choir vocals followed by a progressive bassline created a perfect symbiosis of the new and old.
Neuro-funk sound, live recorded samples, and the bass progression made in Groningen, Netherlands is something that every electronic music lover loves!
14. Let it Happen by Tame Impala
| | |
| --- | --- |
| Genre | Psychedelic pop |
| Year Released | 2015 |
| Album | Currents |
Tame Impala's third studio album, Currents, received widespread critical acclaim when it was released in 2015. Let it Happen was the lead single from the album and features a blend of psychedelic rock and EDM elements. The bassline drives the song and is played on a bass guitar with sub-bass underneath it. This track cemented Kevin Parker as one of the most promising producers and mixing engineers in popular music.
Since its release in 2015, Let it Happen has become a staple of Tame Impala's live shows. The song even includes a section towards the end that resembles the sound of a CD skipping, which adds to the psychedelic feel!
15. Sandstorm by Darude
| | |
| --- | --- |
| Genre | Trance |
| Year Released | 1999 |
| Album | Before the Storm |
Although Sandstorm is over twenty years old, this trance classic continues to enjoy immense popularity today. Released as the lead single on Finnish DJ Darude's debut album Before the Storm, the track's drop features a powerful bass line that has filled many of the world's biggest clubs over the years. The story behind the song is pretty remarkable, too – it gained notoriety after being uploaded to an MP3 sharing website, which led to its commercial success. Sandstorm has since been certified Platinum in the USA, with sales exceeding one million, making it one of the most successful trance tracks ever.
16. The Hills by The Weeknd
| | |
| --- | --- |
| Genre | R&B |
| Year Released | 2015 |
| Album | Beauty Behind the Madness |
The Weeknd initially rose to prominence as an enigma, with the general public unaware of his identity for many months after he released his first mixtape. This turned out to be a genius marketing move, as tickets to his first ever show in Toronto sold out in minutes, with fans desperate to find out who was behind the dark, bass-heavy music released under The Weekend's name. The Hills was released after The Weeknd had become a global superstar, and this track enjoyed worldwide success, thanks mainly to its catchy vocal melody and rumbling sub-bass that kicks in in the chorus.
17. Hip-Hop by Dead Prez
| | |
| --- | --- |
| Genre | Hip hop, Rap |
| Year Released | 1999 |
| Album | Let's Get Free |
Dead Prez is a rap collective that has somewhat of a cult following. The group hasn't achieved massive commercial success, but hip-hop fanatics respect them for creating innovative tracks like this one. Hip Hop was released on Dead Prez's album, Let's Get Free, and from the first second of the song, you can hear the thick bassline accompanied by a pounding kick and snare rhythm. The song went under the radar when it was initially released in 1999, but since then, it has become one of the most popular Dead Prez tracks.
18. Insomnia by Faithless
| | |
| --- | --- |
| Genre | House |
| Year Released | 1995 |
| Album | Reverence |
UK house icons Faithless are considered pioneers of the EDM genre. The group's 1995 album, Reverence, included one of the biggest hits in house history – Insomnia. This track features spoken word lyrics that describe the singer's struggles with sleep deprivation, hallucinations, and exhaustion. Then in the instrumental parts, an uplifting piano melody comes in before the huge-sounding bass takes over. Insomnia has frequently been featured in best song lists since its release, and it continues to be a staple of the DJ scene at music festivals around the world.
19. Narcos by Migos
| | |
| --- | --- |
| Genre | Trap, Hip hop |
| Year Released | 2018 |
| Album | Culture II |
Trap and modern rap music heavily feature the use of 808 basslines, which have a particularly deep and penetrating sound. Migos is a rap collective that loves to use bass-heavy instrumentals to complement their intricate flows and rhythmic vocal hooks. Narcos, inspired by the TV show of the same name, was one of the standout tracks from the group's 2018 album, Culture II. The 808 bassline is an integral part of the song, and when played through a good set of speakers, you can feel it in the floor!
20. Madness by Muse
| | |
| --- | --- |
| Genre | Rock, Electronic Rock |
| Year Released | 2012 |
| Album | The 2nd Law |
It's not only rap and dance artists that like to ramp up the heaviness of the bass in their tracks. Rock legends Muse has also been known to add low-end power to their songs, as is most evident with their 2012 hit, Madness. This song showcases vocalist and lead guitarist Matt Bellamy's virtuosic musical ability with his soaring vocals contrasted by the shredded guitar solo. The synth bassline was actually recorded on a tablet-like device, and it was heavily inspired by the heavy bass of dubstep which was at its peak of popularity at the time of release.
21. Runaway by Kanye West
| | |
| --- | --- |
| Genre | Hip hop |
| Year Released | 2010 |
| Album | My Beautiful Dark Twisted Fantasy |
Whatever you think of his personality, one thing is for certain – Kanye West is insanely talented as a music producer and songwriter. Many of his tracks feature exceptional, heavy bass lines, but I've chosen Runaway simply because the bass is such an important part of the whole song.
Runaway was released as part of arguably West's best album to date, My Beautiful Dark Twisted Fantasy. It lulls the listener into a false sense of security at the start, with the simplistic, repetitive one-note piano being played. Then, when the beat kicks in, the synth bass begins to drive the song.
22. That's Not Me by Skepta
| | |
| --- | --- |
| Genre | Grime |
| Year Released | 2014 |
| Album | Konnichiwa |
Grime emerged in the underground UK scene in the early 2000s, but it didn't start to receive the commercial recognition it deserved until many years later. One of the artists that pioneered the early Grime scene was London MC Skepta. Part of the collective Boy Better Know, Skepta's story is nothing short of inspirational. He released mixtape after mixtape, achieving minimal success, but eventually became one of the UK's most popular rappers and has since worked with the likes of ASAP Rocky. His track, That's Not Me, is one of the best bass-heavy grime beats in recent history.
23. HUMBLE by Kendrick Lamar
| | |
| --- | --- |
| Genre | Hip hop |
| Year Released | 2017 |
| Album | DAMN |
Compton rapper Kendrick Lamar has released an insanely good body of work in his relatively short career so far. Initially tipped to be the next big star in hip hop, he has gone on to fulfill his potential and some. The 2017 album, DAMN, features many songs that have massive basslines. However, the one that stands out is HUMBLE, which will make your subwoofer rumble.
This song showcases Lamar's insane ability to switch up his vocal rhythms and melodies, whilst using a variety of different voice tones to punctuate his conscious, poetic lyrics.
24. Lucid Dreams by Juice WRLD
| | |
| --- | --- |
| Genre | Hip hop |
| Year Released | 2018 |
| Album | Goodbye & Good Riddance |
Juice WRLD's story is ultimately one of great tragedy because the young rapper sadly passed away in 2019. His legacy lives on through his music, though, particularly the 2018 hit Lucid Dreams. This song samples Sting's classic rock song, Shape of My Heart. It uses the fingerpicked guitar line from that song and accompanies it with a boomy bass line played on an 808. The instrumental was created by renowned producer Nick Mira, who has gone on to work with some of rap's biggest new artists. The bass, combined with the kick drum, adds to the dark, dreamy tone of the song.
25. Adagio for String by DJ Tiesto
| | |
| --- | --- |
| Genre | Trance |
| Year Released | 2005 |
| Album | Just Be |
Dutch artist DJ Tiesto is one of the most successful trance DJs in history, and his track Adagio for Strings was largely responsible for his popularity. Released in 2005, the track soon became a huge hit on the dance music scene. It takes the melody created by composer Samuel Barber in his composition of the same name and adds a pumping bass line with a four-on-the-floor kick pattern. This song lasts for just under ten minutes but continues to captivate you throughout the entire duration, which is a testament to Tiesto's skills.
26. Vultures by Chee
| | |
| --- | --- |
| Genre | Dance/Electronic |
| Year Released | 2020 |
| Album | Quarter Inch |
South African producer Chee is known for his unique, hybrid, and experimental sound. The theme of Chee's works is very dark and serious in almost every song released, and the music itself in the production sense is nothing particularly lighter or brighter.
In any case, Chee's recent records are incomparably darker and harder sounding than anything he has recorded so far, mostly thanks to the fact that his latest production is technically much simpler.
This does not mean that his sound is worse or of lower quality. On the contrary, using fewer sounds, Chee has managed to find a formula that makes his songs sound out of this world. Given the praise he has received in recent years, many seem willing to invest in him (Deadmau5) and follow his work. Chee's specific sound, arranged in only a couple of layers, led by somewhat frightening horror atmospheres, produces a lot of intensity and energy. With the progression of a heavy beat and even heavier growl-synths, he unleashes an off-beat funky-sounding bass masterpiece that we love to hear. If you're looking for bass heavy songs, this is one you should definitely add to your playlist.
27. Sahtijan by Bozo Vreco and Billain
| | |
| --- | --- |
| Genre | Electronic |
| Year Released | 2017 |
| Album | Pandora |
Bozo Vreco is one of the best vocal artists in the world. He is known for his amazing vocal abilities, especially performing traditional Bosnian music called "sevdalinka". In the last couple of years, Bozo decided to move away from acapella-only singing and started to experiment with different kinds of instrumental music. His unique style and presence are creating a one-of-a-kind experience, and first-time listeners usually become lifelong fans. Almost androgenic vocal abilities separate Bozo from an everyday mainstream vocal, making him an avant-garde phenomenon.
And then we have this guy. Billain.
Billain is one of the most prolific figures in the Neurofunk music scene. His sound engineering, which is by the way documented on his youtube channel, demonstrates a handful of skills and creative thinking.
Live recorded sounds were recorded in his home studio by hitting everyday objects with a drumstick (vintage massager, pots, etc.) and modulation, creating an almost transformer like sound atmosphere. The roots of his dark and exciting sound can be traced back to his admiration for Stanley Kubrick, David Cronenberg, John Carpenter, and Katsuhiro Otomo.
28. The Vision Let me breathe by Joker ft. Jessie Ware
Joker is one of the most respected producers in the UK electronic music industry. One of the creators of the "Wonky" genre, also known as purple-sound, aquacrunk, and laser hip-hop, Joker maintains to surprise his listener with each and every single he releases.
Slow, but powerful progressions, accompanied whit the square lead synths, remind us of video game music, but in a heavy, sometimes almost brutal package. His music has an emphasis on frequencies and maneuvering effects that recycle and combine different styles and influences, largely maintaining a dance culture that transcends his beginnings in the production of Grime music in the early days. The specific sub-bass makes his style recognizable. It's not music reminiscent of mating two transformers, but it still contains a huge amount of energy waiting to explode.
Jessie Ware, known for her performances with SBTRKT and Sampha, complements the idea that Joker has outgrown his bedroom producer status and is ready a part of the mainstream dubstep culture.
29. Lovin U by Stwo
The first time I heard Stwo, I knew there was only success ahead of him. Electronic music producers know best how difficult it is to create a simple yet complex sound. Those who do not know – best to try. Listening to Stwo, it is very easy to dissect his work. A simple bass, a kick reminiscent of the light tapping of a pillow, with Roland's long-known and chewed-up factory hats, accompanied by sampled vocals from the hit Jennifer Hudson and her song "Spotlight" doesn't promise much.
But just as a good chef makes a masterpiece out of the most basic ingredients, so did Stwo create a hit whose vibes are responsible for many becoming parents. Sexy and slow sound, almost imperceptible transitions, and an incredible talent for music production did not go unnoticed. Collaborations with artists like the '40s, Jaden Smith, and Drake have definitely put Stwo on the map. What awaits us in the future, I do not know. But talents like Stwo have accustomed us to positive surprises so I don't expect anything less than more hits from this Toronto-based producer.
30. Billionera by Otilia Ricii Lompeurs Remix
You've probably experienced something like this. You are driving in a friend's car and suddenly you hear a song that takes your attention away. But you have no idea who it might be. Ricii Lompeurs is not a well-known producer. His production skills are not at the level of Amon Tobin, Pryda, or Richard Devine. However, his remixes often reach tens of millions of youtube views. Ricii Lompeurs, primarily a remixer, has recently become one of the pioneers of "hustle" culture in music.
His style is the closest to Brazilian bass music, regularly taking first places on European radio stations and club playlists. The accompanying videos of his songs most often show footage of illegal drifting and beautiful women from the Russian streets in the late-night hours. The remix of Otilia's song "Billionera" does not stand out in production from other of Ricci's works. The distinctive "Reese" bass immediately introduces us to a "build-up" accompanied by Otilia's singing in Spanish. As expected, followed by a tough and brutal "drop" perfect for driving a car at night or jumping in a nightclub. Either way, while there is remix material there will also be Ricii's great work.
31. Cake by Ivy Lab
The production trio, better known as Saber, Stray, and Halogenix, are well-known British producers who have been entertaining the masses with their atmospheric drum bass music hits for years. Now a duo (Halogenix left) from north London gathered to explore the UK Bass scene has been active for years. And they probably produce the hardest sound on this list.
Ivy Lab is hard to read. The only sure thing when listening to their music is that you can expect the unexpected. And when you expect the unexpected, Ivy Lab makes an effort to sneak up on you from behind again.
They often spill through music genres, but the most recognizable sound comes from the glitch-hop, dubstep, and UK bass area.
Solid dance grooves and bass lines intertwine with often filtered vocals and synthesizers that have a horror vibe and contribute to the now recognizable terror sound. The emphasis on the atmosphere and a simple beat in slow progression pleases the listener's ear, and occasional details, such as breathing sounds, vocal manipulations, and synthesizers that only Ivy Lab can incorporate into a work like this, contribute to a positive impression.
32. Posing As Me by Umek
Dj Umek is a Slovenian DJ recognized by techno and tech-house fans of the world. He constantly strives to modernize his arrangements, sounds, and production by dancing between genres, so it's really hard to fit him into any mold. He says that his early productions are not only full of mistakes, but most of them are mistakes. Either way, all this chaos of mistakes seems to have been arranged in a way that sounds quite new and fresh.
Considering that Umek recorded "Posing as me" back in 2006, it is clear that he is an extraordinary artist who, after almost 30 years of career, can be said to be one of the pioneers of a sound that does not lag behind today's hits in terms of production and creativity. Umek is always on the look for new sounds. His determination to challenge every existing cliché in the music industry is easily recognizable in "Posing as me". The lyrics of the song itself are also ahead of its time and could very easily be applied to current standards of beauty and human preoccupation with them. Remember that the text was written long before the arrival of the selfie generation, so that Umek, in addition to being called a visionary in terms of music, can also be seen as a critic of social phenomena before they even appear.
33. Program by Chase and Status feat. Irah
Drum'n'bass was born and raised in the United Kingdom. Although it was mostly influenced by Jamaican dub and reggae sounds, the roots of drum'n'bass are deeply tied to the United Kingdom and can be called their national product. Chase and Status create the most complex forms of Drum'n'bass for the masses. Through years of experimenting in production, Chase and Status have gone through all possible subgenres. The proof is this cooperation with Irah, through which they managed to show that not even the elements of the jungle are foreign to them.
Their tracks full of drums, explosive bass, and relentless rhythm are often complemented by collaborations with vocalists. Just some of them are Kano, Takura, Plan B, Dalilah, and Liam Baily. People just entering the Drum'n'bass world are likely to immediately stumble upon one of the London duo's works. And that role seems to be something that the guys from Chase and Status like and enjoy. Moving into the full mainstream seems impossible for any Drum'n'bass artist, and on the other hand, burying in the underground is really not something we can expect. Either way, we are certainly looking forward to such collaborations that remind us that there is still a jungle rhythm alive somewhere.
34. Archangel by Burial
Burial's song "Archangel" was released in 2007.
Like most of his works, Burial's Archangel is a deeply personal song that through its specific expression evokes another London, dark, rainy, and cold. His production is recognizable. Drums passed through a whole bunch of the filters reveal an obsession with the sound of a needle dancing on a gramophone record. But it's not just sound that's Burial's only obsession. His fascination with the game "Metal Gear Solid", whose parts of the musical background he sampled, can be seen in this song as well. In the clip from the game, the main character jumps off the bridge and spreads his arms like an archangel, which explains where he got the inspiration for the song's title.
His basslines are heavy, but at the same time gloomy and mysterious, thus creating an almost rainy atmosphere.
Although his production skills are completely different from a modern electronic-music musician, Burial managed to spread his influence on a whole new generation of producers making liquid and, popularly called chill-out music.
Rolling drums, often out of tempo, are probably not the smartest playlist choice for every DJ, but that's not what Burial's music was made for in the first place.
Sorrow, loneliness, and regret are the emotions that come to mind while listening to Burial's music. As he said himself: "What I want is that feeling when you're out in the rain or a storm. It's a shiver at the end of your mind, an atmosphere of hearing a sad, distant sound, but it seems closer – like it's just for you".
35. Breaking a Sweat by Skrillex feat. The Doors
Not many people saw this one coming. Virtually, there is absolutely nothing that Skrillex and The Doors could have in common.
One is the biggest mainstream dubstep name that managed to change the electronic music industry for good, and the other one a rock band from the '60s and '70s. And most likely the protagonists of this story would never have met if it weren't for the team that made the documentary "RE: Generation" which recorded the collaborations of new generations of DJs and producers with authors of completely different genres.
So Ray Manzarek, Robbie Krieger, and John Densmore appear in a behind the scenes video, which also brought together J Premier, Mark Ronson, Pretty Lights, and The Crystal Method.
The song is a variation of Miles Davis's "Milestones", followed by brutal drums and growl synths, underlined by clear and loud sub-bass. Unlike previous Skrillex's releases, "Breaking a Sweat" is painted in slightly more natural tones, mostly thanks to The Doors, who managed to free the collaboration from the shackles of software-produced sound. While it's hard to expect to hear some more collaborations like this in the future, it's definitely interesting to hear what two different generations can produce together.
36. Haunted by Stwo (feat. Sevdaliza)
Stwo is one of my favorite producers, but it would be unfair to say that that's the only reason that he made two entries on this list. Not to me, of course, but to this modern masterpiece. The beauty of Stwo's work probably lies in the multidimensionality and separability of the elements.
Each of its sounds is a separate whole and very easily isolated. Sevdaliza's vocals, which sound a bit fragile and shy, but at the same time sexy and seductive, complete the composition in which a pure bass is passed through the LFO filter, making it sound a bit "drunk".
Slightly lower, velvety, at the same time penetrating and gentle voice of the Dutch-Iranian singer, wins you over already after the first bars of the collaboration. The song is relaxed, melancholic, and Sevdaliza's vocal abilities make it almost unreal. A slightly psychedelic interplay of super clean percussion, strong kick, and muted synthesizers, accompanies us through just over three minutes of this casual and relaxed collaboration. I wish it was longer.
37. Never by Nalestar and Freakpass
Nalestar's hit "Never" is a golden cross-section of what is currently happening in the world of EDM, but with an emphasis on a European approach that is – it is important to emphasize – a total opposite of the American one.
The emphasis is on simple and clean melodies, pitched, often androgenic and clean singing, and musical aesthetics in general as such, while American EDM still can't move away from elements from hip-hop, rap, and RnB.
We're not talking about a typical club hit because "Never" never even tried to be that, nor will it ever become. Nalestar produces music for the everyday listener who, while performing regular daily tasks, likes to hear the rustling in the background.
38. Mystery by The First Station
The First Station was born in the wrong country. The Russian producer stands out from all bedroom producers in terms of quality, but he still failed to make a sufficient step forward for the listeners to recognize his work.
The First Station has a unique musical expression that unites elements of deep-house, Brazillian Bass, trance, and the ever-present Trap.
I have to be honest and admit that so far I haven't heard a single producer create a fusion of seemingly incompatible genres so successfully. Why The First Station didn't make a breakthrough, I don't know. Perhaps the answer also lies in the fact that he is not too interested in turning to Western markets.
His works are marked by excellent vocals, and he often uses elements of classical music to create the almost trance fused atmosphere and sound of the early 2000s. All of this is accompanied by great progressive synths and sound effects that make his works one of the better ones on this list. In my opinion, this is easily one of the best bass songs out there.
39. Want U – StadiumX and Metrush
The Hungarian duo, in collaboration with compatriot Metrush, created one of the more interesting songs last year that somehow went under the radar.
It is very likely that the audience accustomed to their previous works under the dome of the progressive house did not react most deftly to the somewhat more serious expression created by this collaboration.
But either way, StadiumX has shown that they are not afraid to step out of their comfort zone and I think that they should do it more often.
The song begins with simple vocals that persistently repeat "All I Want Is You" which caused a relaxing character. Fortunately, already after the first couple of introductory bars accompanied by a deep "Reese" bass, it is clear that this is much more to this.
Perfectly arranged layers of different synthesizers create an atmosphere that, as it usually happens, is brought to the boiling point by a bunch of snares. The progressive melody at the very center of the song, great modulated bass, deserves a lot more views than they have. All in all, this is one of the best bass drop songs out there.
40. The Search by NF
NF is currently one of the most popular and listened to rappers. While it's hard to deny the resemblance between him and Eminem, NF differs significantly from much of the hip hop scene. He is a great lyricist who is special perhaps mostly because he does not use the curse words we are used to in the rap scene. His texts are suitable for all age groups, which is his greatest strength. For this reason, his work is appealing to younger audiences (better said their parents).
In his texts, he most often talks about his internal struggles, the battle he is waging after his mother's suicide, and the problems caused by the anxiety disorder he suffers from. His instrumentals are one of the most sought after on the internet. The combination of trap music with elements of classical instrumental music, choir samples, and vocals reminiscent of Eminem is a pretty good formula if you ask me.
Eminem's fans who hate his metamorphosis in an artistic sense will surely be thrilled by NF and his fast-paced lyrics. Oh yes, it's also important to mention the videos that accompany his music. If Eminem decided to re-do his "Stan" video, it would look like NF's recent work.
41. Thief by Ookay
The San Diego based producer, Abraham Laguna, was one of the first pioneers of the mass transition from house and dubstep music to trap production.
Ookay's "Thief" is one of the more interesting tracks of recent years. The whole song is reminiscent of some festival full of audiences painted in different colorful colors and strange jewelry, and such is the "feel" from beginning to end.
The song was definitely marked by a section led by a great riff played on the saxophone. Also, the bass line, although very simple without too much modulation, did a superb job of giving the festival character to this song.
Ookay's vocals doubled with a "high-pitched" version of his own singing, and the use of an arpeggiator makes the song very interesting and charged with positive energy.
42. Right Now by Fabian Mazur feat. Luude
Fabian Mazur is one of the most important and popular trap producers.
You can hear his samples in most of today's trap productions. Although he has been a little less active lately, Fabian is still considered one of the kings of the emerging trap movement. Clearly, Fabian Mazur draws his inspiration from hip-hop and RnB music which is also evident in his "Right Now". The song is not a festival trap hit.
Rather, it is more of a tune that can be listened to cause a "chill" mood, although it's full of aggressive and hard elements. Luude's vocal performance completely elevated the track and made transitions almost unnoticeable.
Fabian realized something that many producers did not, and that is the trap is not the new Dubstep and can be consumed in different ways. Good job!
43. Chronic by Matroda
Croatian DJ and Producer, Matija Rodic, known as Matroda is one of the producers who produce the most complex sound in the EDM industry. It's hard to find a producer who devotes so much time to the technical perfection of every sound. Listening to Matroda's work you get a feeling that they were performed without a mistake. Each sound has its own story and tells it clearly. Matroda's music is not intended for listening inside your apartment.
That may be due to the very character of his music that could make your neighbors angry. He makes music exclusively for festivals and clubs and doesn't seem to care how many people listen to him on Spotify lying in bed and staring at the ceiling. It's not Matroda's target audience anyway.
Matroda's sound is hard and brutal. He knows how to bring out the wildest energy from people, and he does it well. If you're long for songs to test bass quality, this is a great option.
44. Chinatown by Distinkt
If someone asked me about the definition of the Bass-House, I would answer – Distinkt.
Distinkt has a specific sound that doesn't have too much logic at first.
His bass lines sound out-of-tune, and the drums and percussion of his songs often seem old-school and outdated. But the way Distinkt combines all those virtually meaningless elements results in something that is considered the very pinnacle of top bass-house production. It's noticeable that Distinkt draws much of its inspiration from UK-Grime (British-style rap with massive basslines) and doesn't run away from it.
The accompanying rhythms pulled from the jackin' house and UK-garage (just played on a faster bpm), promise a lot. We expect a lot from Distinkt and look forward to new audio surprises from this Bristol-based producer.
45. Dustup by Noisia and The Upbeats
If you are looking for a fast song that will throw you into a state of complete delirium in which you shake your head as if you were at a metal concert – welcome and look no further. The collaboration between Noisia and The Upbeats has produced one of the most brutal songs in the last 10 years or so.
Noisia has raised music production in the Drum 'n Bass industry to a higher level even before these hits. The most brutal drums you can imagine, accompanied by synthesizers that almost mimic the distortion of an electric guitar on steroids, leave no one indifferent.
Noisia was, is, and will remain a crazy combination of elements not only of electronic music but also genre-distant styles.
46. Horse – Salvatore Ganacci
Salvator Ganacci is one of the strangest characters in the music scene.
The Swedish-Bosnian producer regularly entertains and trolls audiences with his performances at music festivals, which in a way has made him more famous than the music he produces. It is important to mention that Salvatore Ganacci is a top producer who is not afraid to take a trip into the past, as he did in the song "Horse".
Salvatore Ganacci likes to experiment with styles. It's not rare to hear different music styles mashed up into his work.
Offbeat bass at a pretty fast pace (146 bpm) is something we listened to in the 90s, but Salvatore wasn't scared! On the contrary, he pulled up an old electro-music formula and created a big hit accompanied by the most ingenious video I have ever seen.
Every class has its clown, EDM's is called Salvatore Ganacci and we love him for that!
47. Jaguar by Excision and Datsik
Those who know about Excision and Datsik know that they are rightly often called some of the pioneers of the BroStep subgenre Dubstep.
At a time when Dubstep was experiencing its climax, this duo (not really a duo but often collaborating) dominated the scene. No one had as many brutal bass and synths as the Canadian duo.
Their drops sold out the arenas, and the songs were compared to the sounds of "Transformers" mating and alien invasions of earth.
If I had chosen any other collaboration between these two, I wouldn't have made a mistake, but I opted for the song "Jaguar" because it's different from anything they've produced.
Jaguar is a light song that is vocally somewhat reminiscent of the collaboration of Daft Punk and Julian Casablancas and their song "Instant Crush". However, there are not too many similarities other than vocal expression, since "Jaguar" is still a harder song, but not to the extent that it is digestible to the club audience.
A great mix of generic electric guitars with heavy percussion and a simple saw-synthesizer takes us back to the days long past when dubstep was mainstream.
48. Rinzler by Daft Punk
Having already mentioned Daft Punk, it would be nice to include them in the list.
Okay, in a remix release but again.
There is not much information about 1788-L. He definitely belongs to the group of producers who like to stay under the radar, by attracting attention, which he may be aware of in the end.
Although the original song in the Daft Punk version was created as an instrumental for the movie "Tron: Legacy," 1788-L completely destroyed the song, and when I say destroyed, I mean in a good way.
The remix is very dark and powerful, abounding in strong synths and energy-bursting glitch effects. Admittedly, there aren't too many similarities between the original and the remix, so don't expect the spectacle you may have experienced while listening to Daft Punk's version (I'm one of those who like the remix much more).
49. Soundclash by Flosstradamus and Troyboi
At a time of sudden expansion, or rather the transformation of dubstep into trap, Flosstradamus, and Troyboi were the greatest hopes of the newly emerging genre.
The trap has existed before, but only with the entry of former dubstep producers did the contours of something we call festival-trap music begin to form.
One of the songs that definitely paved the way for all future producers eager to try out on the trap arena was Soundclash.
The soundclash abounds with deep bass that is inaudible on standard laptop speakers and fluid pitch pitches. The lyrics are irrelevant, they have only a decorative function in most trap songs anyway, which is the case here as well.
As usual, there is a lot of "glitch" effect, which, I believe, is a result of Flosstradamus's touch. Although a few years have passed since this collaboration, it still often appears in trap and dubstep DJ sets around the world.
50. Becoming insane by Infected Mushrooms and Warriors
Infected Mushrooms, an Israeli psytrance duo that has been around for almost 30 years decided to do a re-work their biggest hit "Becoming insane".
Although they often knew to get out of the "psytrance waters", and sometimes even enter the unknown areas of different electronic genres like dubstep, Infected Mushrooms have always had an interesting sound that made them stars in some countries.
Complex synthesized sounds, with frequent flirtations with classical instruments such as acoustic guitar, have defined their style, which is still considered the most complex and gold standard of commercial psytrance music.
The slightly slower version of "Becoming Insane" with Warriors isn't overly different from the original. The contours and skeleton of the song remained present, with minor changes to the arrangement. Some effects and filters on the vocals did not spoil the original version.
It is pretty clear that the guys from Infected Mushrooms decided to re-release their biggest hit so that a younger audience and those who did not have the opportunity to hear their work, can have an insight on their music.
Basically, a good attempt which I appreciate for not overly distancing the remix from the original.
Wrap Up: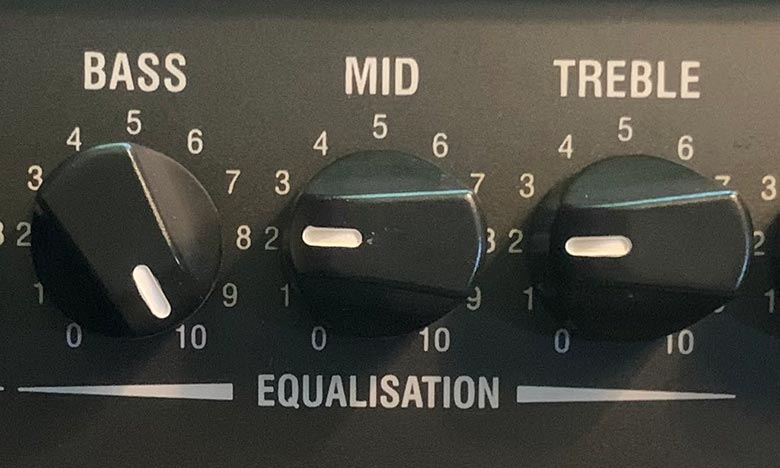 That does it for this review. Let us know what you think are the best bass songs out there right now or if there are any that we should add to this list.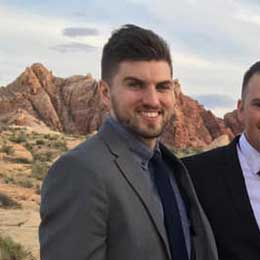 My name is Chris and I've had a passion for music and guitars for as long as I can remember. I started this website with some of my friends who are musicians, music teachers, gear heads, and music enthusiasts so we could provide high-quality guitar and music-related content.
I've been playing guitar since I was 13 years old and am an avid collector. Amps, pedals, guitars, bass, drums, microphones, studio, and recording gear, I love it all.
I was born and raised in Western Pennsylvania. My background is in Electrical Engineering, earning a Bachelor's degree from Youngstown State University. With my engineering experience, I've developed as a designer of guitar amplifiers and effects. A true passion of mine, I've designed, built, and repaired a wide range of guitar amps and electronics. Here at the Guitar Lobby, our aim is to share our passion for Music and gear with the rest of the music community.