It goes without saying that beginner guitarists should always have country songs in their repertoire. These are very fun songs to play, and they usually have a down-to-earth message that we can all relate to.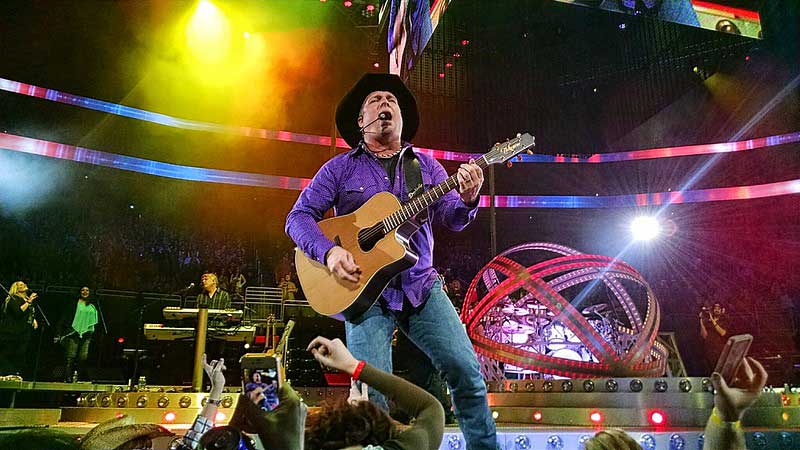 Learning to play a country song on your favorite guitar is a breeze if you start with some easy-to-play songs first. Unfortunately, there are hundreds of country songs that can qualify as great for beginner guitarists, so it's sometimes difficult to know where to start. I came up with this list of easy country songs on guitar that I believe will give you a great starting point and will help you establish yourself as a country guitarist.
Here is a List of Easy Country Songs to Play on Guitar
1. Take Me Home, Country Roads by John Denver

In my opinion, this is one of the greatest country songs of all time. It also happens to be the signature song of one of the world's greatest country-folk artists. This song is also one of West Virginia's official state anthems. And while John Denver first recorded this song way back in 1971, the song still enjoys a substantial following in terms of the sheer number of digital downloads. This Hot 100 Singles performer is a must-play for any country guitarist.
If this is your first time playing this great country song, the best way to do it is by strumming the chords. However, you can definitely try to learn it fingerstyle. It'll be a bit trickier, but it could be worth the effort. This is easily one of my favorite easy country songs of all time.
2. Okie From Muskogee By Merle Haggard

What better way to start off your journey as a country guitarist than learning one of the genre's most popular and most successful country singles ever? Okie from Muskogee is the perfect piece for beginning guitarists as it only has two chords. And while this pair of chords may seem boring, it is the simple fingerpicking style that will have you all pumped up. It has a very lovely melody and a lyrical story that gives you a glimpse of how a song can be a great instrument for studying character.
This 1969 Merle Haggard song topped the Hot Country Singles in less than 3 months after its release. Contemporary country artists continue to draw inspiration from the song because of Merle Haggard's simple and phenomenal guitar playing and songwriting skills.
3. Jambalaya by Hank Williams
There's no other country song that is as iconic as Jambalaya. This is a 1952 song that many people still sing to this very day. Wannabe cowboys and rednecks love to play this piece because of its catchy tune and lyrics that are very easy to remember. One can say that Jambalaya has already achieved a standard status because of its great melody. It is interesting to note that Jambalaya's melody resembles that of Grand Texas.
Playing Jambalaya is not only easy. It is also very interesting. What makes the song so fascinating for guitarists is its simple fingerpicking style that contains purposeful strumming. The chords allow for the easy movement of the fretting fingers. This gives you that beautiful harmonic effect that the song is known for.
4. Tennessee Whiskey by Chris Stapleton

The original version of this song was recorded in 1981 by David Allan Coe, hitting the Hot Country Singles at number 77. Other artists covered the song. One of the most popular covers to date is Chris Stapleton's version in 2015. Stapleton added elements of rock and soul into the original music to make it more appealing to contemporary listeners. The 2015 version landed on the Hot 100 at the 23rd spot.
You'll love learning the opening basslines of this country song. While strumming is recommended, you should know that the low registers of the notes are what drives the song. Your focus here will be on the top strings of your guitar. Placing a capo on the 2nd fret can make the melody easier to sing to.
5. Boys 'Round Here by Blake Shelton

Blake's witty banter is evident all throughout this 2013 song that topped the Canada Country and Country Airplay charts. His soulful voice blends well with the bass-like sounds of the guitar that drives the piece. It is a great song that is equally exciting to play. You'll find the strumming to be beneficial to your wrists. The fretting movements are great for exercising your fingers while also loosening them up for other songs to play.
The two chords of this song require only the most basic of strumming patterns. However, there are certain sections of the song where you can use the A5 and D5 power chords. This will give your piece a more pronounced tune. Have fun while playing this Shelton song. You can also get your friends to sing along.
Popular Related Article: Our Favorite Guitar Solos That Are Easy
6. You Are My Sunshine by Jimmie Davis

It all started as a song that ordinary people could sing wherever they were. Today, You Are My Sunshine is one of American pop music's most commercially programmed musical pieces. If you were to compare the song that we hear today to that of the original version in 1939, you'll know that its country music identity has already been lost through countless renditions and covers.
Regardless, there's no arguing about the impact of this song on the growth of country music in the US. In fact, it would be very difficult to imagine American country music without this song. That's why all country artists make it a personal objective to learn the song by heart. Accomplishing this objective using your guitar is a lot easier than it looks because of the song's simple structure.
7. I Walk The Line by Johnny Cash

This song has one of the most playful intros for the guitar. It's proof of Johnny Cash's mastery of his favorite musical instrument. And while beginners can always play this 1956 country classic with a more relaxed strumming technique, only a modified arpeggio can give you the exciting basslines of the song. This is a country music song that you can expect to improve your fingerpicking skills.
Of course, absolute newbies can always focus more on the down and upstrokes of the strumming technique. The original song's tempo has a moderate speed. However, beginners can always whittle it down until they can find the groove that works best for them. Such a country song with a hip sound is perfect for anyone who loves carefree music to while away the time.
8. Ring Of Fire by Johnny Cash

Here's another Johnny Cash song that is worth including in your collection of must-learn country songs. It sits on the 27th spot of the all-time greatest country songs and is also number 87 on the all-time greatest songs by Rolling Stones. Like many songs of the 1960s, Ring of Fire only lasted about two-and-a-half minutes. This is perfect for guitar learners who may have the attention span of a preschooler.
There's no question that the song's chords are simple and easy. However, playing the notes will require more than a basic knowledge of the chords. This song is best played using a combination of arpeggio and strumming techniques.
9. King Of The Road by Roger Miller

It would be a mistake to think that only diehard country fans will appreciate this 1964 song by Roger Miller. As a matter of fact, this country song is one of the very few country hits that are recognized as crossover greats. Fans of pop, rock, soul, R&B, and even reggae have a special affinity for the fun melodies of the song. So popular is King of the Road that countless artists have either covered the piece or tweaked it to give the song their own interpretation.
It wouldn't surprise me one bit if you released your own version of this song in the future. You can always start by learning the song's basics. Focus your efforts on the song's catchy rhythm. Executing the strumming technique to perfection will come as second nature.
10. Jolene by Dolly Parton

Fans of Dolly Parton know this song by heart. It is one of the country superstar's most covered songs. And even though her song didn't win her the Grammy in 1973, it went on to bring home the accolade some 43 years later. It was Pentatonix, an acapella group, that won for the song the Best Country Performance plum at the Grammys in 2016. Not too bad for a 4-decade old musical piece.
Having a capo on the 5th fret should help increase the pitch of the strings. You can always forget the capo if you don't have the high-pitched voice of Parton. It's the strumming of the chords that requires your absolute attention. At 110 beats per minute, the song's tempo can push your wrists and fingers beyond their comfort zone.
Popular Related Article: Best Beginner Acoustic Guitars
11. Blown Away by Carrie Underwood
This is a country song that has a unique, almost intriguing composition. The melody is that of a contemporary pop song with unique elements. It is the interplay of these elements that somehow muddles the country theme of the song. However, this 2012 song hits all the right marks for a great country musical piece.
Aspiring country guitarists can play this song using basic down, down-up, up, and down-up patterns. This should be easy enough to memorize since you don't have to worry about the chords anymore. Fingerpicking would also be great. But if this is your first go at the guitar, you might want to focus on the basics first. It is always easy to learn the more complex stuff once you have gained mastery of the fundamentals.
12. When You Say Nothing At All by Keith Whitley
Many think Alison Krauss wrote this song in 1995. Others will point out Ronan Keating, who sang the song in 1999. Well, you're right. However, Keith Whitley was the original singer of this music piece that Don Schlitz and Paul Overstreet wrote in 1988. It was also Whitley who took the song to the top of the charts, especially the Hot Country Singles. Krauss' version only managed the number 3 spot.
Aside from a chart-topping country song, this piece also happens to be a great choice for beginner guitarists. The progression of the chords is simple, and the strumming pattern is straightforward. Its catchy tune should also make it very fun to play.
13. Ocean Front Property by George Strait
This is as classic as any country music can get. It is deceptively simple. Its overall structure is clever in a very subtle way. The lyrics speak of heartaches like a very strong undercurrent. And if you pay attention to Strait's vocals, you'll appreciate his uncanny ability to keep the sad undertones of the song fully intact.
Most people would not want to play this 1986 song on the guitar because of its depressing message. However, it is one of those country songs that any beginner should always play. Forget the lyrics and focus more on the strumming of the chords. You'll find the song equally entertaining because of its mid-tempo rhythm. Moving through the different chords can also train your fingers, allowing you to be ready to play other songs.
14. Friends in Low Places by Garth Brooks
The opening parts of this song may have a dark tone to it. However, everything takes a lighter mood as soon as you hit the chorus. Such a fascinating composition can only come from one of the music industry's most-respected songwriters, Dewayne Blackwell. Blackwell worked with Earl Bud Lee to write this country song that helped improve the popularity of Garth Brooks in 1990.
The original song calls for a different set of chords than the ones I wrote here. This is to make it a lot easier for beginner country guitarists to play the song. However, if you want to learn the arpeggio of this song, then I strongly recommend using the original chords. It should give you interesting melodies and nice harmonics that you can use to impress your friends.
15. There Was This Girl by Riley Green
If you're looking for a country song that is the epitome of genius storytelling in the form of music, then you should play this 2018 song by Riley Green. It is musical storytelling that any man can relate to. The composition of the song strikes a balance between the need to return to the classic sound of country music and the overarching desire of everyone to be as contemporary as possible.
The successive choruses of this song will see you playing three chords all throughout. And while this may sound boring, the song's structure never compromises on the sing-along quality of the music piece. So, go on and learn the strumming patterns. Add a few fingerpicking here and there.
16. Mammas Don't Let Your Babies Grow Up To Be Cowboys by Willie Nelson
Notwithstanding the very long title of the song, this 1975 country piece by Willie Nelson remains one of the easiest songs anyone can ever play on the guitar. I find the alternating bass notes and treble that give this song its melodic qualities very interesting.
For starters, you'll only strum the chords on the first count of every 4 counts. You can then add a down strum on the second and third counts. Once you've mastered this trick, you can start adding an up strum for every down strum. To give the song its fascinating basslines, you will need to add alternating bass notes to the strumming pattern. You're ready to tackle any song after this.
Popular Related Article: Easy Acoustic Guitar Songs for Beginners
17. Country Girl (Shake It for Me) By Luke Bryan
Credit goes to Luke Bryan for melting away the sexist edge of this song by layering the musical piece with playful energy and infectious goofiness. The song is ditty without being ashamed of its catchy vibe. It's not surprising this 2011 country song made it all the way to the 52nd spot on the Hot Country Songs of Billboard upon its release.
While the chords are simple, I strongly recommend learning the arpeggio of the intro. It is a very neat trick that will open many doors for you. The fingerpicking technique for the song is easy enough to execute. However, you'll need flexible fretting fingers for you to accomplish this. It goes without saying that the song is a fascinating piece to learn and very entertaining to play.
18. A Boy Named Sue By Johnny Cash
While this 1969 failed to topple Honky Tonk Women at the Hot 100 in 1969, it did lord over other musical pieces in the Hot Country Songs. This is quite astonishing, considering the background of the song. First, a poet and humorist wrote the piece. Second, Cash recorded the song live at the San Quentin State Prison in California. Third, Cash was never shy about giving the song different comical variations. For him, A Boy Named Sue is how a country song can be so much fun to write and sing.
The song should also be a very entertaining piece to play on your guitar. You can also create your own lyrics to go with the peculiar AABCCB rhyming pattern. It helps that the lyrics follow a speech-like pattern instead of traditional singing.
19. The Gambler by Kenny Rogers
This is the quintessential country song. Released in 1978, the song's message is clear, and the rhythm is something that people can swing to. It's also one of those songs that is very easy to listen to. It has that soothing effect that is made more relaxing by the cool voice of Kenny Rogers. It would be a shame not to include this song in your collection of easy country guitar songs to play.
Don't worry about the strumming pattern of The Gambler. With a few practice sessions, you can easily nail the piece. What you need to focus on is the correct timing of each strum, though. This should coincide with the song's 96 BPM tempo. It would then be easy to add a few guitar-playing techniques to further enhance the song.
20. Achy, Breaky Heart by Billy Ray Cyrus
Some of you may think this is not a true country song. It is. The only thing here is that the song has elements of rock that give it a danceable grove. There's no denying that Achy Breaky Heart is one of the world's finest country songs. It was a Hot Country Songs chart-topper in 1992 and has seen substantial coverage from many artists.
You'll have a much better chance of improving your guitar-playing skills if you include this piece in your collection of must-learn songs. The power strums and the careful fretting of the strings are all you need to find guitar playing enjoyable and worthwhile. And with the song's catchy beat, this Cyrus song is sure to turn your room into an improvised dance venue or a karaoke bar.
21. Wagon Wheel by Darius Rucker
This song has a very fascinating development story. Bob Dylan wrote and recorded the melody and chorus of Wagon Wheel in 1973. A quarter of a century later, Old Crow Medicine's Ketch Secor added the verses. The rising popularity of the song at the time prompted different country artists to give their own version of the song. This included Nathan Carter and Darius Rucker in 2012 and 2013, respectively. Remarkably, it was Rucker's version that gave the hodge-podge country piece the rightful accolade it deserves. The 2013 Wagon Wheel version topped the chart of Hot Country Songs.
The colorful history of the song gives it a very interesting twist when played on the guitar. It is so much fun to play, especially when accompanied by other musical instruments. For now, your guitar should suffice.
Popular Related Article: Basic Guitar Chords for Beginners
22. It's Your Love by Tim McGraw and Faith Hill
A lot of folks love this song. If you don't know who McGraw is, you'd be forgiven for thinking that this song is a pop ballad. The song has a great vibe that is perfect for taking your partner to the dance floor. This 1997 song not only topped the Hot Country Songs list. It also barged into the Top 10 of the Hot 100.
It's easy to see why many guitarists love playing this song. The chords are simple, and the progression is uncomplicated. You play the chords in the same progression, whether it is the verse or the chorus. It truly is a very nice way to serenade the love of your life or to simply while away your time in the company of friends.
23. I'm Gonna Be Somebody by Travis Tritt
You know how other people would dissuade you from following your dreams simply because "they" know better? So, you work your butt off to prove them wrong and "become somebody." It's a storyline that almost all of us can relate to. This 1990 song delivers that message.
Beyond the less-than-unique lyrics, the song excels in providing you with a tonal structure that is pleasant to listen to. The song's tempo is also modest enough for absolute beginners to nail its rhythm. This song can be a great exercise for your fingers. And if you decide to use a guitar pick, the midtempo should make it easy for you to strike the strings with precision.
24. I Will Always Love You by Dolly Parton
People know this song as the piece that defined the career of Whitney Houston in 1992. The song is a chart-topper on the Hot 100 and is recognized as the all-time best-selling single. However, Houston's song is a pop version of Dolly Parton's original country piece. You see, it was Parton who first recorded the song in 1974. Parton's song performed well, too. Parton's country version of this song also topped the charts of the Hot Country Songs.
Here's the thing. You will still play the same chord pattern and progression regardless of which version of the song you decide to play. It has a slow tempo that should make it easy for beginner guitarists to execute the strumming with precision. If any, it's the simple arpeggio in the intro that I encourage you to learn.
25. Cruise by Florida Georgia Line
One of the fastest-rising country music duos on the land in the 21st century is Florida Georgia Line. They are best known for integrating elements of electronica, hard rock, and hip-hop in their music. These are the very same elements you get when you either play or listen to their 2011 bro-country hit song, Cruise. The song has a nice rhythm and the lyrics are worth singing along to.
Cruise combines the soulful rhythm of traditional country music with the electrifying rock and roll backing of stadium-show banjos, drums, and guitars. It is a feel-good song that is perfect for anyone who wants to have a good time. It also has a hint of dance music that should keep your friends on the dance floor while you're playing this on your guitar. All in all, if you're looking for easy country songs to play on guitar, this is a great option.
26. Thank God I'm a Country Boy by John Denver
Country Boy will have you strumming your guitar in a very upbeat manner and gleefully tapping your boots at the same time. It has that infectious vibe that entices everyone to get up from their seats and start dancing. It is quite a tricky song to sing. However, the chords of this 1975 song are so playful that you won't be able to help but swing to the beat.
The 132 BPM tempo of this country song makes it sound more like contemporary hard rock. It will push the abilities of your wrists and fingers. It is good that the strumming pattern isn't that complicated. Otherwise, beginner guitarists might find this song too tricky for them to play. Country Boy is such a fun country song to play, especially if you have friends who love to dance to the groove of the guitar.
27. Hurricane by Luke Combs
Many contemporary country songs already integrate elements from different music genres into their composition. This appeals more to the audience of modern times. Take Hurricane, for example. This 2016 song has elements of rock, ballad, and pop. One good thing about the song is that it doesn't shy away from the fundamentals of a classic country piece.
Memorizing the progression isn't that difficult, either. It's straightforward. The only thing that you need to be concerned about is getting the correct timing of the rhythm. Adding a few bass notes will also help improve the overall harmonic characteristics of the song. This is a crucial skill that all aspiring guitarists need to learn and develop.
28. I Got Away With You by Luke Combs
This song came with Hurricane in the 2017 album that launched the career of Luke Combs as a country music artist. The melody is a lot closer to a ballad, making it a great piece to sing. I can think of many instances when you can play I Got Away on your guitar. Most of my pals play it in their solitude, although most will play the song with their loved ones.
However, if you decide to play this contemporary country song, learning it should be easy. It has the same chord pattern and progression as Hurricane. You can almost swap the two, differing only in tempo. I Got Away has a more laid-back vibe, one that will have you lying on your bed while playing the song.
29. Ol' Red by Blake Shelton
Many of the songs we have today are covers of originals. You can look at these songs as copies, although with a twist to appeal to the exacting tastes of modern listeners. One such song is Ol' Red. This is a song that has its origins in 1990 as a George Jones recording. The catchy melodies of the song also got the attention of Kenny Rogers, who covered it in 1993. It was Blake Shelton's 2002 cover that sent Ol' Red to the Hot Country Songs' Top 20, where it peaked at the 14th spot.
The song has a blues-like rhythm that should appeal to fans of the genre. More importantly, this relaxed rhythm is what's going to help you feel at ease whenever you play this Shelton country cover.
Popular Related Article: A Full List of Our Favorite Easy Beginner Guitar Songs
30. The Dance by Garth Brooks
There are two ways people interpret the lyrics of this 1990 country song. The piece serves as a soulful love song for those who are still reeling from a breakup. For those who want to be more poetic, The Dance serves as an interesting piece that venerates those things in life that are worth dying for. The lyrics can be morbid and the melodies are sure to have your tissue box emptied in no time.
However, this is one fascinating country song that is not only worth listening to. It is also very playable on the guitar of an absolute beginner. Playing it is never a concern because of the slow rhythm of the piece. It is a great song to practice your basic fingerpicking techniques. Doing so gives the song great harmonic and melodic qualities.
31. Farmer's Daughter by Rodney Atkins
Farmer's Daughter contains many of the elements of a classic country music piece. The story is clear and relatable, and the tonal structure is simple. It creates a very pleasant sound that will never irritate your ears. The song also has an almost catchy vibe that is perfect for those lazy, laid-back summer afternoons.
I recommend using a capo for this song to raise its pitch a little bit. Place the capo on the 4th fret of your guitar and proceed with the strumming of the chords like you normally do. This will give you a nice tone that is a lot closer to the original composition of the piece. Give it a few strums at first to get your ears acquainted with both the song's melody and tune.
32. Drunk on You by Luke Bryan
I love the way in which this song was written and composed. It has that auditory landscape and color that allows any listener to feel every word that comes out of Luke Bryan's mouth. As some music experts say, this is one fine piece of country music that has all the makings of a great musical piece. You can call it the music equivalent of wine aging to perfection in the barrel.
While some of the lyrics can be cheesy, the chords do have a simple structure and progression that is easy for beginners to pick up.
33. Somebody Like You by Keith Urban
The intro alone to this 2002 song is enough to get everyone around you to start to hum along to the melody. It has a catchy rhythm that is almost like chart-topping pop songs. And when Urban starts with his characteristic vocals, you've got a song that is sure to get everyone in the room involved.
The magic of this song is undeniable. You can feel the vibe straight from the first few strums of the strings. And if you attempt to learn the fingerstyle of this Hot Country Singles-topping musical piece, you'll elevate the song's natural harmonic qualities further. If arpeggio intimidates you, then a simple strumming pattern should do the trick. Do take note that the tempo for the strumming is a bit fast.
34. In Case You Didn't Know by Brett Young
I suggest grabbing a beer or two if you do decide to play this song one languid Sunday afternoon. Having a few slices of char-grilled meat would also help. Get ready to strum the song's 4 easy chords and let the day simply pass you by. This is what playing this Brett Young song will bring you. It has an unperturbed rhythm that makes the song easy on the ears.
Recorded in 2016, In Case is not the type of country song that is sure to top the charts. However, it does have a groove that makes it very likable. Its lyrics are also easy to understand. All these things make the playing of this song on the guitar a lot easier than others.
35. Sixteen Tons by Merle Travis
Musicologists consider Sixteen Tons as a folk song first recorded by Merle Travis in 1946. It is a lovely piece of music history that got covered by different artists through the years. Tennessee Ernie Ford covered this song in 1955 to give it a more country feel. Ford's rendition of the song saw it top the Billboard charts. This same version also got inducted into the National Recording Registry of the Library of Congress in 2015.
You may not be familiar with the lyrics. However, I am pretty sure you recognize the melodies. Playing this song requires a combination of precision fingerpicking. However, it is always ideal to start with a few basic strums if you're still not comfortable with arpeggios.
36. I Wish Grandpas Never Died by Riley Green
The intro guitar riff to this song has a very familiar, very smooth melody that is made more fascinating by adding alternating bass notes. It is a very contemporary country song, having been released only in September 2019. It remains true to the fundamentals of the genre. However, Green was courageous enough to add a few elements of pop in the right amounts to give it a more likable vibe.
I Wish is a great song to perfect your strumming skills. It also works to get you well acquainted with basic finger styles. This is especially true for the song's intro. I think getting the arpeggio of this section right will set you up for more meaningful adventures in the world of country music.
37. Even Though I'm Leaving by Luke Combs
This is another contemporary song that is perfect for an easy afternoon playing the guitar. It is a soft and melodic mandolin-infused song that reaches the ears in a very nice way. You might say that the song is a certified stone-cold tearjerker. Even if you don't sing the song, its soft and almost-sad harmonics are enough to make you reach for a tissue.
The strumming can't get any simpler than the usual down-up combos. The chords aren't going to put a strain on your fingers, either. The rhythm is simple and can help you get in the groove in no time. The next thing you know, you'll already be playing this 2019 song like a true country music artist. You should give it a try.
38. If I Die Young by The Band Perry
Nobody wants to die young. This 2010 bluegrass country song describes the unforgiving sadness and despair that young people feel when confronted with death at a young age. It is a morbid song, but one with many great elements that will still make you feel good about life in general. While the song did not top the charts, it did break into the Hot 100 and the Hot Country Songs charts.
If I Die Young sounds great on the guitar. This is even though there is a multitude of instruments used in its recording. The guitar is the perfect instrument for wannabe Band Perrys to play the song. Strumming the 4 chords is enough to give the song its characteristic sweet melody.
39. Everything has Changed by Taylor Swift with Ed Sheeran
| | |
| --- | --- |
| Release Date | July 16, 2013 |
| Guitar Chords | D, G, Bm, A, Em7 |
| Tabs | View Everything Has Changed Tabs Here |
Many of my friends admit that they could play this song on the guitar all day long. I'm pretty sure you will, too. Having Taylor sing the song is one thing. Getting Ed Sheeran to feature in the piece is like adding more layers of goodness to an already excellent country music piece. This 2013 guitar ballad is a nice blend of pop and folk genres that should appeal to people with eclectic musical tastes.
You'll never have issues playing this country song. Five chords may be more than what you find comfortable. However, the chords are never that difficult to play. The rhythm of the song is also slow enough to work at your own pace. It also needs only mostly down strums, with occasional up strums every now and then. That's easy.
40. Coat of Many Colors by Dolly Parton
Next on our list is Dolly Parton's 1971 classic country, Coat of Many Colors. This song didn't top any charts, although it did reach the 4th top spot on the Country Singles. It was also a National Recording Registry inductee in 2011. Different contemporary artists have also either covered Parton's song or given their own rendition, including Shania Twain.
A simple strumming technique is enough to play this Parton classic. However, more adventurous guitarists always play this piece using the fingerstyle. If you can will your fingers to move with precision and utmost flexibility, I strongly encourage you to do the arpeggio as well. Not only does this technique give the song a very vibrant melody, but it is also a good tool for enhancing your guitar-playing skills.
It takes patience and dedication to learn how to play any song on the guitar. This is regardless of the song's level of difficulty. As always, I recommend mastering the common guitar chords and the basic strumming patterns. This should help you get better acquainted with the other techniques of playing the guitar.
41. On The Road Again by Willie Nelson
Written by Willie Nelson for the soundtrack of the movie "Honeysuckle Rose," this song became one of Nelson's most recognizable tracks. The song was rightfully showered with top spots on several country music charts, a Grammy Award for best country song, and an Oscar nomination for best original song.
Featuring a train beat as its rhythm, this song uses a bunch of easy chords – E, A, B7, and B, and two slightly trickier chords – G#7, F#m. But once you get a grasp of the chords, you'll breeze through the rest of the song. Since it's a pretty fast track, you can start by playing it on a slower tempo and work your way up. This is actually one of the first easy guitar country songs that I learned to play.
42. Guitars, Cadillacs by Dwight Yoakam
You need only listen to the first few seconds of this song to realize it's a quintessential country hit! Written by country music icon Dwight Yoakam in 1986, it went onto peak at the no. 4 spots in the US and no. 2 in Canada. The song's twangy guitars, walking bassline, fiddle, and Yoakam's vocals make it an evergreen gem of the South.It is exactly this quality that earned the track the Grammy nomination for best country song and best male country vocal performance.
You can play this song with 5 simple chords – A, E, F3, G#, and E7. The entire song doesn't stray from this progression, and the rhythm is also pretty standard and consistent throughout the duration of the track.
43. You're Still The One That by Shania Twain
Shania Twain blended country music with pop and brought it into mainstream consciousness – and that has been a major contribution! One of her signature and most popular tracks, "You're Still The One," earned her a Grammy for best country song and best female country vocal performance.
This laidback love song is written together by Twain and Robert John "Mutt" Lange and is incredibly easy to play on the guitar. Just pick an easy 4×4 strumming pattern, and you'll need to know just D, G, A, and Em. Good old classic chord progression for a good old classic song.
44. Whiskey River by Johnny Bush
Recorded and released in 1972 by Johnny Bush, Whiskey River is a timeless, upbeat, and bittersweet track – with a joyful chord progression but heartachey lyrics! The song grew further in popularity when it was covered by country music legend Willie Nelson in 1973 for his album "Shotgun Willie." In fact, the song has gone on to become one of Nelson's signature tracks and a staple at all of his concerts, even though it was not written by him.
Guitar beginners will love this classic track because it's really easy to play! The entire song can be played with C, G, D7, A7, and G7 chords, which keep repeating throughout the track. The rhythm pattern is also pretty straightforward and doesn't change. A must-play song for anyone looking to play country music.
45. Strawberry Wine by Deana Carter
Written by Gary Harrison and Matraca Berg and performed by Deana Carter, Strawberry Wine is slow, easy to play, mellow, and full of youthful nostalgia. The track was Deana's first to reach the No. 1 spot at the Billboard Hot Country Singles and was nominated for several prestigious awards, including a Grammy. Interestingly, Carter was having a hard time marketing the song before it shot to fame because most Nashville record labels called it overly long, slow, and controversial. Well, looks like the song did brilliantly anyway!
This love ballad is played on a 6/8 rhythm and needs you to know how to play the C, F, G, Am, Dm, and G/B chords. Since all of these chords are pretty easy to grasp, this track is quite popular among guitar novices.
46. He Didn't Have To Be by Brad Paisley
He Didn't Have To Be is a heartfelt thank you note by legendary country singer Brad Paisley to his stepfather, who treated him like his own son and never ever let him feel like anything was missing. Brad Paisley has an uncanny ability to share extremely personal and relatable human stories through his song in such an accessible manner – I guess that's the beauty of country music. Aside from being a beautiful song both in its lyrics and melody, it's also super easy to play on the guitar.
Paisley created pure songwriting magic using a simple chord progression using G, C, D, Am, and Em. With an easygoing, smooth strumming pattern to match, this is a lovely country song that is easy to learn and play – one that, once again, proves that some of the most memorable songs can also be easy to play.
47. I'm So Lonesome I Could Cry by Hank Williams
This track is about as "country" as it gets. Hank Williams is a phenomenon that has defined the country music genre as we know it, and "I'm So Lonesome I Could Cry" captures the melancholic emotion of loneliness emotion perfectly. Recorded by the artists back in 1949, the song has become a country classic and has been covered by several noted artists like Johnny Cash, Bob Dylan, and Elvis Presley. Interestingly, Presley has called it the "saddest track I've ever heard".
The original number of guitar chords needed to play his song may be a little tricky for beginners, so I've included an easier, beginner-friendly version of the chords here that use E, A, and B7.
48. Independence Day by Martina McBride
Written by Gretchen Peters and performed by country music icon Martina McBride, I first heard "Independence Day" on an American Idol episode, where Carrie Underwood did a brilliant rendition of it that helped her win the competition. The song tackles the dark issue of domestic violence, talking about the lengths a survivor has to go through to escape it and gain independence from it.
It's a really well-written and personal song that won the Song of The Year award at the Country Music Association in 1995. The song also peaked at no. 12 rank on Hot Country Songs and is at #77 on Rolling Stone's list of the 100 Greatest Country Songs. The track is pretty straightforward to play – you'll need your trusty bunch of basic familiar chords – G, C, D, Em, and Em7.
49. Have You Ever Seen The Rain by Creedence Clearwater Revival
Written by John Fogerty in 1970 for his roots rock band Credence Clearwater Revival, "Have You Ever Seen The Rain" is a timeless country classic that continues to be an evergreen favorite even today. The track topped several charts in the US, Canada, and several other countries. Even though the song was written while the band was at the peak of its fame and success, Fogerty later revealed that it was emotionally the lowest time for the band members. And that dilemma found its way into the song itself in its iconic chorus line, "Have you ever seen the rainfall on a sunny day?"
Using just C, F, G, Am, and C/B, this track is pretty easy to play, though you may want to spend a little time getting the strumming down perfectly. This easy, beginner-friendly lesson will help you do just that.
50. Easy by Sheryl Crow
Part of Sheryl Crow's ninth album, this track was part of her transition from being a full-on pop-rock singer to a more country vibe. This was also her first-ever release via the country music label Warner Music Nashville. A smooth, easygoing song, the arrangement of the track elevates its basic melody to make it a catchy, well-produced track.
The song talks about feeling easy and comfortable and how that special someone can make you feel at home, whether literally or in your own skin. You'll just need to know A, D, E, and F#m to be able to sail through this one, and the strumming pattern is pretty simple as well.
51. El Paso by Marty Robbins
This 1959 classic is hailed by the fans of country music for its intense lyrics and unforgettable harmonies – it's a straight-up Tex-Mex ballad! Released as a single on Gunfighter Ballads and Trail Songs, "El Paso" became a resounding success and Marty Robbin's biggest career hit. Clocking a runtime of over four and a half minutes with nine verses and three bridges, the guys at the record label promptly shaved a minute off the length and released it on side A of the album. Interestingly, it was the original, unedited length of 4:37 minutes that became a raging hit.
The melancholic track tells the tale of a cowboy's love for a Mexican lady, followed by a gunfight and, ultimately, the protagonist's death. It has all elements of a quintessential Western flick which was also the reason behind the track's popularity. While the Spanish guitar intro riff might take a while to get right, the rest of the song can be easily attempted by a newbie. Check out the tabs above and the video lesson to get started.
52. Act Naturally by Buck Owens
You might know "Act Naturally" as the title of one of the Beatles' well-known singles from the '60s, but did you know it was actually a cover? The track was originally written by Johnny Russell and recorded by the country legend Buck Owens' band, the Buckaroos, in 1963. The song did pretty well, becoming a chart-topper even before the Beatles' released their popular version. The lyrics echo a man's self-disappointment and heartbreak and the fact he feels his life is pathetic enough to be turned into a movie.
Apart from the sad and achy lyrics, everything about the song is surprisingly upbeat. Owen's "Act Naturally" is very honky tonk with a foot-tapping beat. To play it, you can use the key of G and play open chords. The strumming pattern is straightforward and similar to what you'll find in many country hits. We've included the tabs and a link to an amazing lesson to walk you through it.
53. City of New Orleans by Steve Goodman / Willie Nelson
American singer-songwriter Steve Goodman penned this classic during a train journey. He captured the sights and sounds of the countryside, and every word in the song took place during the train ride.
Devastated that the train he rode was soon to be decommissioned, Goodman tweaked the lyrics a little and released the song as soon as he could. The song did well and was also covered by the famous Willie Nelson after Goodman lost to cancer. Nelson's rendition topped several charts and grabbed the coveted Grammy for Best Country Song, becoming a fitting tribute to Goodman's songwriting genius.
Whether you play Stever Goodman or Willie Nelson's version, this song is perfect for getting acquainted with barre chords, as it features only one barre chord – B minor. Now, barre chords for beginners can be a bit of a workout, but there are plenty of lessons online to help you get them right. Everything else is pretty straightforward. Check out the tabs and video tutorial to get started.
54. 9 to 5 by Dolly Parton
If there's one song that has the power to unite women across geographies and demographics against toxicities and unfair practices in the workplace, it's Dolly Parton's "9 to 5." Composed by Parton for a 1980 comedy flick, the single became a gender equality anthem of sorts, winning the country icon host of two Grammys as well as an Academy Award nomination.
If you listen closely, you'll hear the sound of a typewriter, which is actually Parton clacking her acrylic nails. While not all of us would be able to recreate the typewriter beat, we can certainly give the song's fantastic acoustic parts a shot. You'll need a capo on the 2nd fret and knowledge of four chords- E, A, B, F#. We've got a lovely tutorial here to help you out with that.
55. Blue Ain't Your Color by Keith Urban
You won't find many easy guitar songs in Keith Urban's discography, but songs like "Somebody Like You" and "Blue Ain't Your Color" are relatively within reach of beginners. Granted, the brief yet mesmerizing guitar solo in "Blue Ain't Your Color" is hard to nail, but the rest of the track sticks to a simpler G-Am-C-D-G chord progression.
Released by Urban as a part of his Ripcord album, this popular single is a slow-tempo country ballad that steps into the blues territory with soulful singing and sparse arrangement. In this 6/8 time signature song, Urban croons to a woman struggling in a toxic relationship, encouraging her to end it and move on.
There's the dreaded Bm barre chord which can be challenging for new learners. B minor also happens to be quite common. Learning it will make many beginner-to-intermediate level tracks more accessible for you.
56. Rocky Top by Nitty Gritty Dirt
Since breaking into the country rock scene with the iconic "Mr. Bojangles," Nitty Gritty Dirt's style, to a large extent, pioneered the sound of contemporary country and roots. Over a career span of six decades, this California-based band released 23 studio albums and won numerous awards, including three Grammys.
The song we've got here today for you might not be as popular as some of the other tracks on the list, but if you want to add value to your guitar skills and have fun while you're at it, give it a go. Nitty Gritty Dirt Band's "Rocky Top" is in the key of G, like most bluegrass compositions, and the chords you'll be using are G, C, Em, D, and F.
57. First Cut is the Deepest by Sheryl Crow
Most artists that covered this Cat Steven's composition ended up with a major hit. The song is THAT captivating! Originally recorded by P.P. Arnold in 1967, "First Cut is the Deepest" has seen around 68 versions, including country star Sheryl Crow's 2003 popular rendition.
As the title suggests, the song talks about the narrator's reluctance to give love another chance after being betrayed by their first love. Crow's raspy voice and a class rhythm guitar act have made her version our favorite. It's a perfect song for beginners, built around only three chords D major, A major, and G major. You can also attempt Rod Stewart's cover of the same song using C major, G major, and F major chords.
58. Love Story by Taylor Swift
Who hasn't heard of this insanely popular country-pop ballad that established Taylor Swift as a global music icon! Whether you enjoy Swift's music or not, you have to agree this song is pretty catchy. "Love Story" is fun to play and sing along to.
The lyrics are a contemporary take on William Shakespeare's tragic play Romeo and Juliet and were penned down by Swift in an immersive state in twenty minutes. The melody builds up slowly on the back of a lush instrumental arrangement featuring guitar, banjo, fiddle, and mandolin.
The single was ranked 17th by Taste of Country on its list of the Greatest Country Songs of All Time (2016). You'll need to place a capo on the 2nd fret to play this one. For most parts of the song, the only chords you'll need are C, G, Am, and F.
59. Don't Fence Me In by Cole Porter / Willie Nelson
In a departure from Willie Nelson's usual style, "Don't Fence Me In" packs in elements of both Western and country music. You can almost call it more Western than country, but it'll still make for a superb addition to your repertoire. The song was composed way back in 1934 by Cole Porter and Robert Fletcher for a musical that unfortunately didn't see the light of the day.
Countless versions of the song followed, including Roy Rogers, Bing Crosby, Frank Sinatra, and Ella Fitzgerald, among many others. Nelson teamed up with Leon Russell to record it as a part of their 1979 album One for the Road. For fans of country music that want to learn a track with a bit of swing in it, this song is for you!
60. Broken Halos by Chris Stapleton
Chris Stapleton's "Broken Halos" is a heart-wrenching ballad recorded as a tribute to the victims of the 2016 Gatlinburg wildfire. The song's raw emotional appeal speaks to anyone who's lost someone dear to them. It's no surprise this hard-hitting composition won a well-deserved Grammy for Best Country Song and the Song of the Year at the Country Music Association Awards.
"Broken Halos'" sound is genre-spanning with rock, country, folk, and gospel blended masterfully. It gives the song its broader appeal apart from the poignant lyrics. If you want to play it exactly like the recording, you'll need a bit more advanced skills. Thankfully there's an easier way for beginners to play this song. You'll need a capo on the first fret, G major, C major, and E minor chords.
61. You Belong with Me by Taylor Swift
Multi-Grammy nominated and seven times Platinum-certified "You Belong with Me" has an infectious spontaneity that made it a colossal radio anthem. Part of Taylor Swift's massively popular and seminal Fearless album, the song navigates the complexities of high school romance and popularity contests.
Swift's vocals are twangy, and the melody is rife with banjos and new wave electrics. Being an out-and-out country pop track, "You Belong with Me" is more suited to play for a large, musically diverse crowd than true-blue country lovers. It follows a fairly simple structure, and you can get started by setting up a capo on the 4th fret. Guitar-wise, perhaps the easiest of all Taylor Swift's songs. If you know D, A, E minor, and G chords, you're sorted!
62. Ramblin' Man by The Allman Brothers Band
Many tout Allman's jaw-dropping guitar skills as next only to Jimi Hendrix's. And even though, like Hendrix, Allman left too soon, his genius and breathtaking slide guitar continue to inspire a generation of guitarists to kickstart their musical journeys. "Ramblin Man'" was recorded and released by the Allman Brothers Band two years after Duane's tragic motorbike accident. It was the band's take on the influential singer-songwriter Hank William's song of the same name.
With "Ramblin Man," the band forayed into the country rock scene and to thrilling results! This 1973 single became their highest charting single to date and the only one to crack the Billboard top ten. The song's relatively easy to play compared to their usual acts. This tutorial takes you through a beginner-friendly version where you need to master only a few open chords, a doable strumming pattern, and one slightly challenging barre chord.
63. Remember When by Alan Jackson
"Remember When" is a well-written song that should definitely be a part of your country setlist. In this 2003 single, Alan Jackson revisits life's memories with his wife, the highs and lows, from falling in love to raising kids together. Jackson's autobiographical song has the power to captivate even the most cynical of the audience.
The melody is weaved around tender mandolin and acoustic lines. There's an element of both sadness and hope in the tune, elevated by Jackson's faultless vocals. The song topped Billboard genre charts and was hailed by fans and critics as one of the most honest, heartfelt songs in contemporary country music.
Click on the tutorial and tabs above to access a super easy acoustic version of the song. For verses 1-4, you'll be playing with four chords- G, Em, C, D and switching to the key of A and another set of chords following the instrument break- A, F#m, D, E.
64. All I Wanna Do by Sheryl Crow
Another Sheryl Crow gem that's a joy to play for guitarists of any skill level. The upbeat and lightness of the song cleverly mask the sorrowful lyrics that talk about a person's defeated state of mind – the vibe's bittersweet despite the perky tune. As a listener, you can make out that the singer's trying hard to overcome despair by livin' it up.
This 1993 country-pop track turned out to be a breakthrough hit for Crow's career and earned her two Grammys for Record of the Year and Best Female Pop Vocal Performance. The chord progression is pretty straightforward, with the exception of the B flat major (Bb) and B7 chord. We've linked a brilliant tutorial that'll handhold you through the challenging and the easy bits.
65. Folsom Prison Blues by Johnny Cash
As a musical genius who, at the peak of his career, produced two chart-toppers a year, Johnny Cash's influence on shaping the country music landscape has been staggering. This Grammy-winning "Folsom Prison Blues" had two elements that defined most folk-country ballads and also featured in many of Cash's songs – train and prison.
In this track, he captures the POV of a murder convict who watches trains pass by while he is lodged in prison, year after year. The single became a mainstream sensation, prompting Cash to open most of his concerts with this song. You can play this four-chord wonder by slapping a capo on the first fret. If you're an absolute beginner, we suggest attempting the trickier solo and electric riffs after you've perfected the strumming.
66. Good Directions by Billy Currington
Originally written by Luke Bryan, "Good Directions" became Billy Currington's second #1 hit on the Billboard Hot Country Songs chart. The song features classic country lyrics sung over an acoustic guitar part that is easy to play, with a simple strumming pattern and basic chords.
The F#m and Bm are barre chords, which may be challenging if you are just starting out. Try moving your elbow closer to your body and dropping your wrist to make playing these chords a little easier. Just remember to be patient when learning barre chords, relax, and keep practicing. If you're feeling brave and your pinky can stretch far enough, try learning the walkdown from the D to Bm in the song's bridge.
67. Shake the Frost by Tyler Childers
This acoustic guitar-driven song features simple chords and soul-stirring vocals that have come to characterize Tyler Childers' earlier songs. While the song was never recorded in the studio, it was released on the EP Live on Red Barn Radio I and has been a fan-favorite for a long time.
"Shake the Frost" is easy to play and, as such, allows the poetic lyrics and heartfelt melodies to really stand out. Most of the chords are a variation of the C chord. You can play by hammering off and on however you think sounds best. If you're pining over a lost love or trying to find a way to win back your ex, throw a capo on the second fret and start strumming these basic chords and give it your best shot.
68. Drinkin' Problem by Midland
Capo up, cowboy! Midland may have a "Drinkin' Problem," but it led to this great song. Their debut single put Midland on the map with a Grammy nomination for Best Country Song and eventually saw the song be certified triple platinum. The rhythm part of this song is easy to play with beginner-friendly transitions and the lead is just a bit more complex.
If you're a beginner guitar player, you'll be happy to see the chords are all very simple, with just a Bm being perhaps the only challenging chord shape to play if you haven't mastered barre chords yet. The strumming pattern is simple, and if you have trouble playing individual notes, it still sounds great playing basic rhythm.
69. Handle On You by Parker McCollum
Most of us would be honored if critics compared our music to George Strait, and while Parker McCollum certainly appreciates the comparisons of his sound to the King of Country Music, he wants to be remembered for his own unique style and sound. Still, the clever, Strait-like lyrical twist in the song and its catchy melody will be stuck in your head for days.
"Handle On You" has great energy and an old-school country vibe, despite being a breakup tune about drinking to wash away the memory of his ex-girlfriend at the time. Thankfully for McCollum, he got his act together and got his girl back, eventually marrying the song's muse, Hallie Ray Light.
70. Thought You Should Know by Morgan Wallen
Co-written alongside Miranda Lambert, "Thought You Should Know" is a beautiful tribute Morgan Wallen wrote for his mother while he was on tour and missing home. It was his way of thanking her for her unyielding support while he pursued his dreams. The song became the fourth #1 hit on the Billboard Hot Country Songs chart for the self-proclaimed mama's boy.
"Three chords and the truth" is an oft-quoted description of country music. This song features honest lyrics, just four chords, and a simple progression, making it incredibly easy to play. For the D/F# chord, start with the traditional D chord shape with your first three fingers, then take your thumb and press down on the second fret of the low E string to transform it into a D/F#. Be sure to strum all six strings, starting with the low E string.
71. Something in the Orange by Zach Bryan
For many people, the Academy of Country Music Awards New Male Artist of the Year seemed to come out of nowhere and burst onto the scene. But in truth, Zach Bryan had long been paying his dues and polishing his sound, releasing songs on social media and YouTube even while still serving in the US Navy.
"Something in the Orange" is a beginner song on guitar because the chord progression is relatively simple to play, and the tempo is easy to pick up and learn if you're just starting out. The uncomplicated acoustic guitar allows listeners to focus on the soulful lyrics that are at once heartbreaking and hopeful.
72. Grandpa (Tell Me 'Bout the Good Old Days) by The Judds
Originally recorded by the mother-daughter country duo The Judds, "Grandpa (Tell Me 'Bout the Good Old Days" is a nostalgic reflection on the hustle and bustle of modern society as it stands in stark contrast with the simple times of the narrator's grandparents. The song earned The Judds a #1 record and even a Grammy Award, but it's the cover version by Dave Fenley that is most popular today.
And, what better way to learn a song than by the person who plays it or recorded it? Thankfully for country music listeners and fans of good music, Dave Fenley recorded a lesson on how to play the song on guitar. So, pick up your acoustic, throw a capo on the fifth fret, and strum along with these easy chords.
73. 'Til You Can't by Cody Johnson
Some songs you know are going to be a hit the first time you hear them. Such is the case with "'Til' You Can't," which earned Cody Johnson three major awards, including the CMA Award for Single of the Year and Video of the Year, as well as the Grammy Award for Best Country Song. Yes, it's that good. Give it a listen, and you'll see why. Then check out the easy chords and video tutorial so you can impress your friends next time you're all gathered around.
The strumming pattern is Down-Down-Down-Up-Down-Up. You can replace the first down strum by just picking the bass note. For the bridge, try slightly muting the strings by lightly pressing the palm of your right hand onto the strings while you strum.
74. Your Man by Josh Turner
If you're looking for the perfect song to get your lover in the mood or to tell them how much they mean to you, look no further than "Your Man" by Josh Turner. The song earned Turner his first #1 hit on the Billboard Hot Country Songs chart, on its way to becoming certified 4x Multi-Platinum. And while not many people can hold a candle to Turner's baritone-bass vocals, the guitar part of the song is simple enough that anyone can play along.
The strumming pattern could not be easier: Down-Up-Down-Up-Down-Up-Down-Up. To add a classic country twang sound to the D chord, try hammering your first finger on and off the second fret G string. As with any song on guitar, play what feels right!
75. Gold by Dierks Bentley
If you've listened to country music radio recently, chances are you've heard "Gold" by Dierks Bentley. At the time of writing, the song has been on the Billboard Country Airplay chart for 42 weeks, peaking at #2. "Gold" was born from a basic two-chord guitar pattern one of the co-writers came up with during a songwriting session.
The chorus features a percussive acoustic guitar strumming sound that Jack Johnson has come to be known by. To achieve this sound, strum down-up, then drop your hand onto the strings, but make sure you are tapping the frets to get the sweet and loud tapping sound. If you want, you can drop more of the outside of your palm and strum to accentuate.
76. Brand New Man by Brooks & Dunn
If you're a new country music fan, you've probably heard Luke Combs' collaboration with Brooks & Dunn on their re-recording of their classic song "Brand New Man." It was this song that put Kix Brooks and Ronnie Dunn on the map as one of country music's best duos and earned the group their first #1 single on country radio.
You can play a basic C chord throughout the song, but I've found that actually playing a Cadd9 sounds a little better and is still easy to play. If you haven't seen this chord before, don't worry. If you can play a G chord, you can play Cadd9; after all, it is the same chord shape. And, what's more, it makes for a simple transition between the G and C chords.
77. Wide Open Spaces by Dixie Chicks
Years before Taylor Swift became one of the most successful artists in music history, she traveled to Nashville for the first time at age 11 and handed out demo CDs of her singing karaoke to Dolly Parton and Dixie Chicks songs. It's likely that "Wide Open Spaces" was one of the songs she sang since it was the Chicks' second #1 single and later appeared on both the Songs of the Century and Greatest Songs in Country Music lists.
Some of the chord transitions occur pretty quickly, but they are simple enough that beginners should have no problem playing along. Try this strumming pattern: D-D-D-U-D-U-D-D.
Give this tune a try if you're looking to hone your skills and learn a classic country song about striking it out on your own and chasing your dreams.
78. Gettin' You Home (The Black Dress Song) by Chris Young
How many times have you wished that you could learn a certain song from the artist who wrote it and gets to play it every night for a living? Well, you're in luck because that's exactly what Chris Young did when he took the time after recording his 2009 platinum-certified album, The Man I Want to Be, to release a video teaching fans how to play his hit song "Gettin' You Home."
This song has just four simple chords: Am, D, G, C, which makes it easy to sing along with while strumming. You can try playing Cadd9 instead of the basic C chord to make the chord change transition much easier. It seems to be the way Chris plays it live, too.
79. Springsteen by Eric Church
Considered one of the 100 Greatest Country Songs of All Time, Eric Church's "Springsteen" is not so much a tribute to The Boss, but rather a nostalgic love song that recounts the singer's teenage romance. Lyrically and musically, "Springsteen" illustrates the growth Church made from his first #1 record, "Drink in My Hand," to his next hit single, which earned him the American Country Awards 2012 Song of the Year and two Grammy nominations.
With just five basic chords throughout, the song is easy to play and even more fun to sing along to all of the references to Bruce Springsteen songs. Be sure to lightly palm-mute the strings while strumming to replicate the acoustic guitar sound.
80. Deeper Than The Holler by Randy Travis
"Deeper Than The Holler" marked Randy Travis' dominance of the late 1980s country music scene. It was his sixth #1 hit in a row and earned him a platinum record. If you're a contemporary country music fan, give this throwback a listen, and even better, learn it on guitar so you can play it for your sweetheart.
"Deeper Than The Holler" uses many of the same simple chords included throughout this list of easy country guitar songs. Here is the strumming pattern: Down-Down-Down-Up-Down-Up. The end of the verse features a walkdown that leads into the chorus. Add the bass notes of the G and D chords before playing Em. The middle of the chorus also has a walkdown from the D to Bm. Add your pinky on the fourth fret fifth (A) string.
Wrap Up:
That does it for this article. Let us know which country song is your favorite to play on guitar in the comments section below.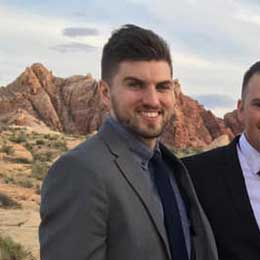 My name is Chris and I've had a passion for music and guitars for as long as I can remember. I started this website with some of my friends who are musicians, music teachers, gear heads, and music enthusiasts so we could provide high-quality guitar and music-related content.
I've been playing guitar since I was 13 years old and am an avid collector. Amps, pedals, guitars, bass, drums, microphones, studio, and recording gear, I love it all.
I was born and raised in Western Pennsylvania. My background is in Electrical Engineering, earning a Bachelor's degree from Youngstown State University. With my engineering experience, I've developed as a designer of guitar amplifiers and effects. A true passion of mine, I've designed, built, and repaired a wide range of guitar amps and electronics. Here at the Guitar Lobby, our aim is to share our passion for Music and gear with the rest of the music community.