In this article, we'll be discussing bass guitar companies that have forged their legacies in the guitar world, in some cases over multiple decades and even centuries.
First, of foremost I want to point out that choosing the best bass guitar brand is highly subjective and will often depend on a number of factors including how much you want to spend and what style of music you play.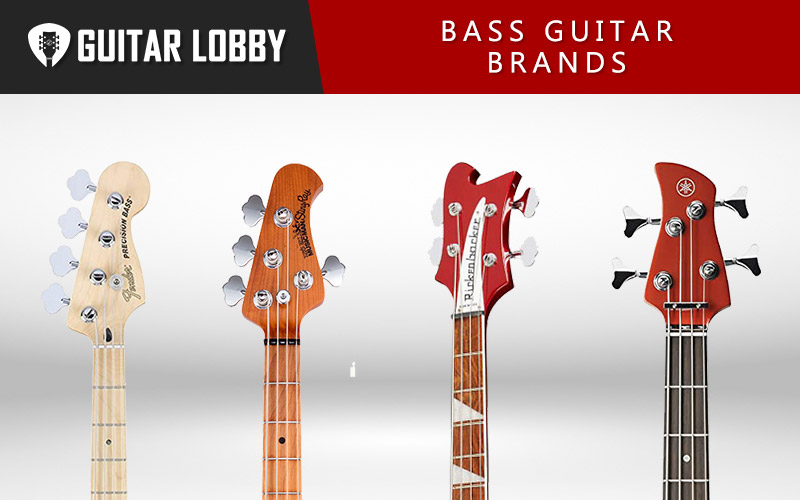 The top brands usually have models that fall into all price ranges and musical styles. A good starting point is to review the top bass guitar brands and then explain the price points. Let's take a look at the top bass guitar brands and after that, I'll answer some of the most frequently asked questions players have.
Here Are the Best Bass Guitar Brands
16. Kiesel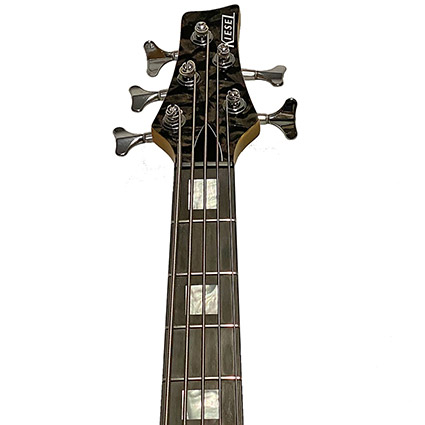 Kiesel builds high-quality guitars, basses, and other musical gear, but you won't find their instruments at your local music store. Kiesel only sells direct to the buyer, and each of their instruments is custom-tailored to the needs and wants of the musician.
Like their guitars, Carvin basses are now under the umbrella of the Kiesel brand name. This is actually a return to their roots, not so much a change in the brand. You can still expect the same excellence from Kiesel-branded instruments as always found in Carvin.
You might think custom instruments are going to be pretty expensive, but Kiesel's prices are actually quite reasonable. You pick the model of the bass you want, then choose the woods it will be built from and the color and finish, as well as the pickups, electronics options, and hardware. It's all then custom-built just for you in their California factory.
15. Washburn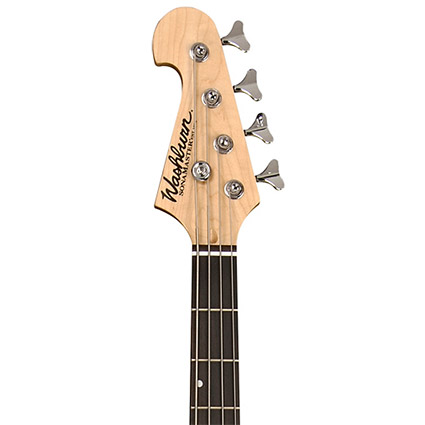 Washburn has been around for over 125 years, and they've sure had their ups and downs during that time. In the Washburn bass lineup today you'll find their high-end Stu Hamm signature model, but Washburn also makes some great intermediate instruments for reasonable prices.
The Washburn Taurus series starts with the basic T12 model and moves up to the higher-quality T24 and T25. Even the T24 can be found for around half a grand, but it looks like a much more expensive instrument. For the bassist on a budget, the Taurus T24 (the T25 is the 5-string version) is worth checking out.
14. Steinberger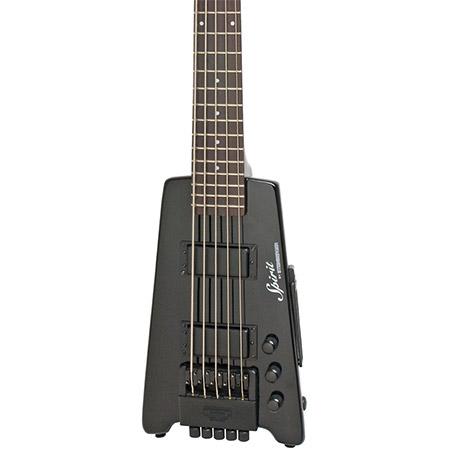 Even non-musicians have probably noticed those cool little guitars and basses that look like boxes and have no headstocks. Well, those unique instruments are called Steinbergers. The old L-series Steinbergers were built using synthetic materials, not traditional wood. Today, Steinberger is owned by Gibson.
The Synapse is their flagship model at this point in time, and even though it looks similar to the traditional Steinberger design, it uses a combination of graphite and real wood. The Spirit is a similar instrument that can be had for a much lower cost, but still has the same Steinberger look.
13. Hofner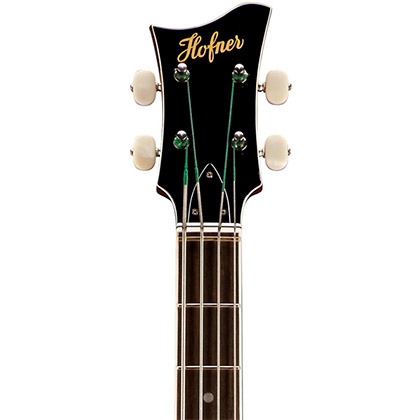 I'll cut right to the chase here and tell you that much of Hofner's popularity is thanks to Paul McCartney. He used one throughout his career, and the violin-shaped model is often referred to as the Beatle bass.
So is Hofner a good choice? Well, it was good enough for Paul McCartney. The shape is unique, and it has a classic look to it. The body is hollow which helps it get its unique sound. It features two Hofner staple nickel pickups.
The high-quality model is nearly $3,000. Hofner also makes a lower-priced model call the 10x cheaper Ignition series. Owners are giving the budget model 5 stars, saying that quality control is high. Hofner makes a solid product and would be a great choice for a bassist that also loves the Beatles.
12. Squier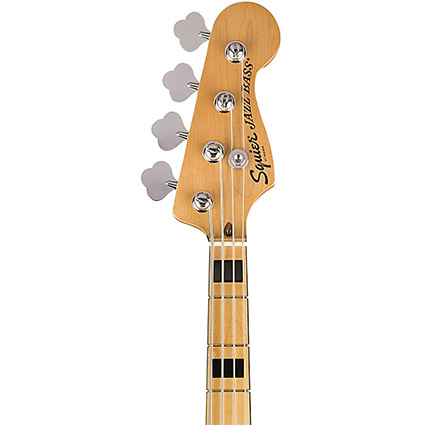 Squier is Fender's little brother, so to speak. They are owned by Fender, and most Squier guitars are low-cost versions of Fender instruments. This means a beginning player can start with a Fender-style Precision or Jazz Bass at a reasonable price.
I always recommend the Squier Affinity Series Jazz Bass for beginners. They are the most affordable Squiers, and they sound great. There are only a handful of high-quality, budget-friendly instruments that I think are smart choices for beginners and this is one of them.
Squier is Fender's brand that caters more to beginners. It allows you to get that Fender look and feel without the higher price tag. Some players scoff at Squier as being lower quality, but they have stepped it up.
You can find Squier basses in the 200 to $500 price range. The same models that are available as Fender are available as Squier. The J Bass and P Bass are available, and so is the PJ bass.
But Squier also makes some gear that's good enough for veteran musicians, such as the Classic Vibe and Vintage Modified series, which cost just a bit more and are great values for the money.
Among my favorite Squier basses, and one I've been playing for a few years now is the Vintage Modified '70s Jazz Bass. It has a feel and sound of a more expensive instrument, but a price tag that works for beginners.
The Squier Vintage Modified Jazz Bass has impressed veteran bassists with its sound and build quality, but this is a guitar that's priced for beginner and intermediate players! Before you think about a Standard Fender Jazz Bass, take a close look at the Squier Vintage Modified Series.
Squier has always done a great job of presenting a quality instrument for an affordable price. Squier starter packs are available for newbie bassists too, and they include a Squier bass, a Fender amp, and all the other accessories a beginner needs to get started.
If you are a bass newbie, or a guitar player looking for an easy and affordable way to start playing bass, a Squier by Fender Starter Pack is hard to beat.
11. Gibson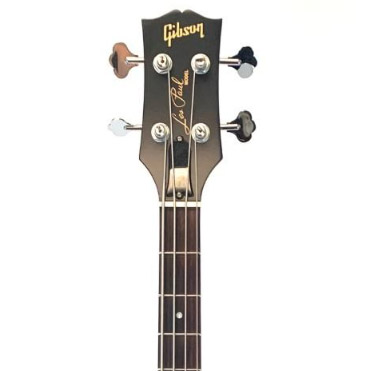 When you hear the name Gibson you probably think of guitars. Gibson is a major guitar manufacturer. Everyone knows about Les Paul, but not everyone knows that Gibson also makes basses. No wonder, as their Les Pauls, Explorers, SGs, and Fly Vs are some of the most coveted instruments in the music world. Gibson has a few different line ups including the SG bass, the Thunderbird bass, and the EB. While Gibson isn't quite as popular among low-enders, the basses they make are as incredible as their guitars.
The best-known low-ender in the Gibson lineup may be the Thunderbird, employed for years by Nikki Sixx of Motley Crue. It's a hot-looking instrument, modeled after the Gibson Firebird guitar shape. Yes, they even make a Les Paul bass, with the same mahogany body and maple cap that their guitars are famous for. If you have the cash, Gibson might be right up your alley.
The SG has a shorter scale that makes navigating the neck feel a bit easier. It also has dual humbucking pickups for a big sound. These pickups pair with volume and tone knobs that allow you to dial in the perfect tone for the song.
The pricing on Gibson bass guitars ranges from $1000 to $3000. Again, not beginner friendly unless you are a beginner with deep pockets. If you happen to fall in love with a Gibson bass but find the price too high, you could go for an Epiphone. This is Gibson's lower-priced brand. With Epiphone, you will find the same looks but with much cheaper pricing. While not as high quality as Gibson, they receive rave reviews from their owners. It allows you to get the Gibson look and feel without the price.
10. Peavey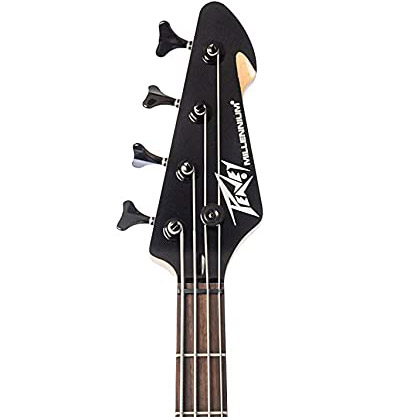 Peavey is a company that does just about everything well when it comes to musical equipment. They make some of the best high-gain guitar amps in the world, and produce loud, bulletproof, reliable bass amps and PA gear. They do bass guitars well too, and these days their offerings are aimed more at working-class and up-and-coming musicians. That's good because that's most of us! Check out the Millennium, Milestone, PDX, and Grind series, as well as their starter packs if you happen to be a newbie. Peavey gear is always tough, and always worth the asking price.
9. Ibanez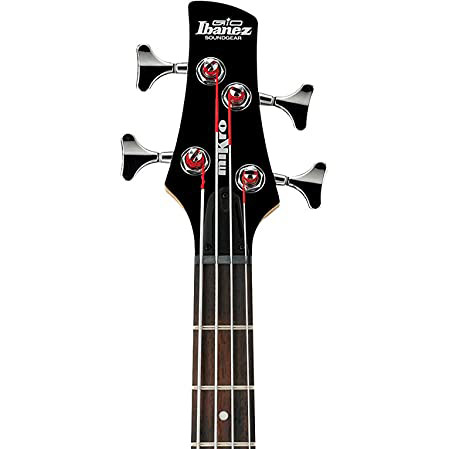 Another major bass maker is Ibanez. They have been making good basses for decades, and their model lineup is massive! Ibanez guitars are loved by metal guys. Their basses have their share of worshippers in the metal crowd too, but their reputation also reaches out into other genres, most notably jazz.
Ibanez is a Japanese company that started decades ago making quality copies of American instruments but has since evolved into an instrument manufacturer with some great gear under their brand name.
Of all the series, the SR is the most popular. They have a unique body shape that sits nicely in your lap for relaxed sessions. The finishes on Ibanez basses are unique, featuring a woody look with great detail. The main standout feature of Ibanez basses to me is their tonal capabilities. You can cover a lot of styles with the electronics that Ibanez is putting in their basses.
Their Soundgear and BTB lines are known for fast necks and versatile electronics, as well as some truly beautiful woods and finishes. In recent years Ibanez has introduced some serious upgrades to its Soundgear lineup, with innovative electronics, tonewoods, hardware, and body styles.
Beginners should check out the GSR200. It's one of the best starter bass guitars you are going to find, especially for players who are into metal and hard rock. If you are new to this, the GSR200 is a great first instrument. Although not at a top spot on this list, Ibanez is still one of the best bass guitar brands out there and I have multiple Ibanez guitars that I love.
8. Spector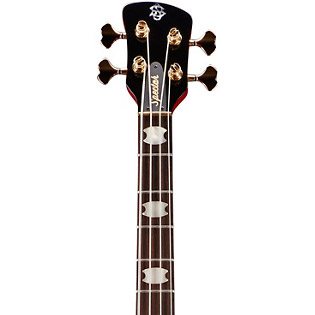 Spector is an American company that probably isn't very well known even to guitar players, but holds an esteemed position in the minds of most bassists. Spectors are loved for their deep, warm, woody tone and beautiful finishes. Musicians in genres as diverse as metal and jazz rely on Spector for their sound.
The NS is the classic Spector model, with roots going back several decades. They put out some other high-quality USA-made and Euro models as well. Spector basses can be a little expensive though, so they also feature a new budget-friendly model called the Performer that's perfect for mid-level musicians.
7. Schecter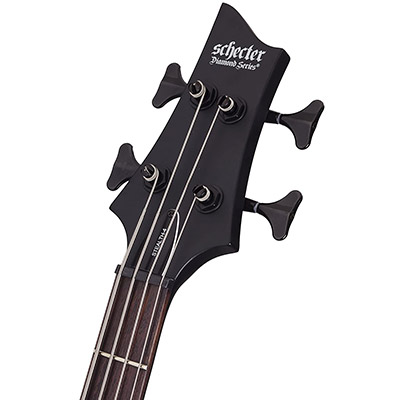 Another solid choice for a bass guitar would be anything by Schecter. To me, they look akin the Ibanez and Yamaha basses. They feature the same electronics configurations. Preamps with EQ for getting a wide variety of tones. The body shape is similar but has a wider base.
Schecter guitars are some of the best deals in the music world. They are also among the top basses for metal and hard rock. You can find appointments in a Schecter instrument that you'd expect to see in an instrument costing hundreds of dollars more. There are many models to choose from, but you may want to start with the Stiletto Series. Schecter has a wide price range, with some great basses coming in around $500.
It's hard to imagine how Schecter fits features like EMG pickups, active EQs, and a figured maple tops for such a low cost. If the Stiletto design doesn't do it for you, there are plenty of other Schecter basses that might.
This is a guitar company that continues to impress by presenting amazing gear that seems like it should cost way more than it does. They offer affordable instruments with the sound and quality to succeed onstage or in the studio. Particularly if you are into rock music, Schecter is hard to pass up.
Some notable acts that use either Schecter guitars or basses are Modest Mouse, Danzig, Kendrick Lamar, Avenged Sevenfold, The Cure, Stone Temple Pilots, Nine Inch Nails, Motley Crue, Marilyn Manson, and many more.
6. Lakland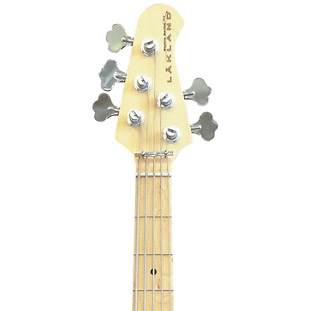 Lakland is an American company, a relative newcomer. But in a short time, Lakland basses have gained a tremendous following and a reputation for outstanding sound and quality.
If you're a fan of the Fender Jazz and Precision or Music Man styles you'll probably see something you like in the Lakland lineup. Though they're worth the cost, they are a bit pricey, so for more than ten years now, Lakland has been producing its Skyline series of more affordable basses. In the Skyline lineup, you'll see some of the same classic designs as their USA series.
5. Warwick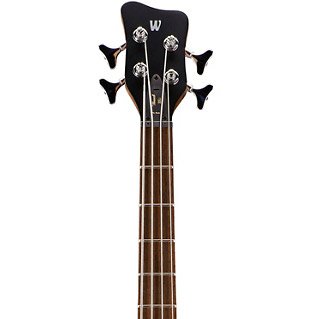 Warwick is a German company well deserving of being put at the top of any list of top bass guitar builders. Their Corvette, Streamer, and Thumb models, along with the rest of their German-made instruments, are worth the cost if you can swing it.
These are incredible instruments featuring exotic tonewoods and gorgeous finishes. Personally, the Warwick Corvette is probably the finest bass I ever owned. If you are serious about your music and you have a few spare coins laying around, I highly recommend it.
If cost is an issue, you'll also find lower-priced Warwicks in their Rockbass line that makes it possible for almost anyone to own a real Warwick. Once you play one, you might be hooked on the Warwick growl for the rest of your life!
4. Yamaha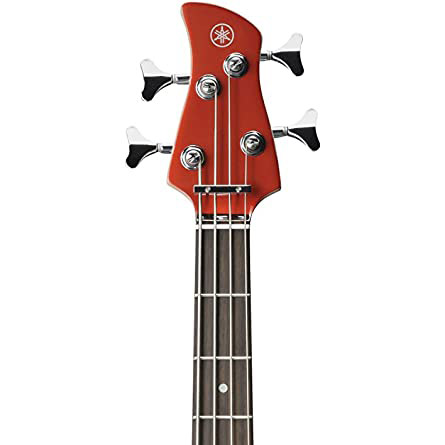 Another giant in the bass world is Yamaha. They've been making bass guitars since before I was alive. Their basses remind me of Ibanez. The bodies and finishes are of similar shape and look. Yamaha makes all kinds of musical gear like guitars, pianos, drums, and even xylophones, but their basses are particularly well-received.
They put out some outstanding options for beginners like the RBX170, but don't think that means they can't do quality high-end gear as well. Their TRBX basses are comparable with the best in the business and feature high-end components and building techniques.
No matter where you stand as a musician, from newbie just starting out to veteran looking for boutique-quality gear, Yamaha has an instrument that will fit your needs. Only a handful of the manufacturers in this listing can say that.
They make bass guitars with nearly every kind of pickup configuration. The BB series has the P bass/J bass pickup combo I mentioned above. They also feature active or passive modes. Preamps with EQ's are common as well. Like Ibanez, Yamaha makes basses that cover a wide range of styles. This makes them a brand to consider when shopping for a bass guitar.
A great thing about Yamaha is they have a variety of models from $300 up to $3,000.
3. Music Man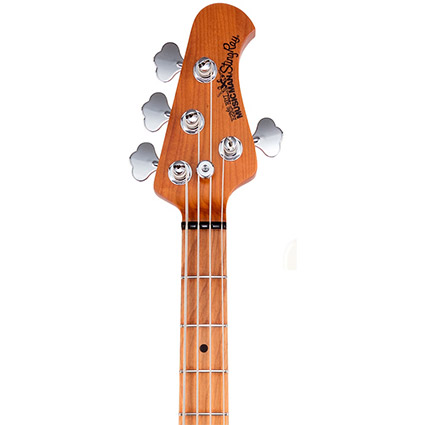 Another high-quality bass brand is Music Man by Ernie Ball. Music Man basses just have a different vibe than many other instruments. The company is part of Ernie Ball Inc., and their StingRay is their flagship, but other great models include the Sabre, Sterling, and super-funky-looking Bongo.
Flea of the Red Hot Chili Peppers played a Stingray for a large part of his career. These are high-quality basses. They feature an 18-volt preamp and 3 band EQ to allow you to dial in a wide variety of tones.
Where many basses have single-coil pickups, Music Man stands out for their use of big, fat humbucking pickups. Like on the guitar, these pickups present a beefier tone and help cancel unwanted noise. Some bassists swear by the StingRay and Music Man. Others find it's not their thing. But pretty much everyone agrees that they are unique, high-quality instruments.
High quality comes at a high price. Most of the Music Man basses ring up at about $2000. This is not a beginner price point. I recommend beginners choose a brand that offers an entry-level priced model.
2. Rickenbacker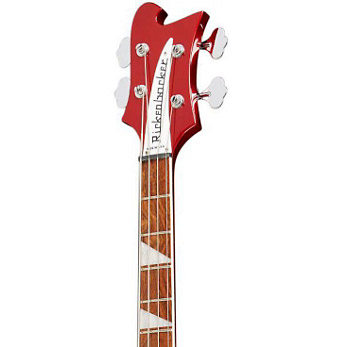 Founded in 1931, Rickenbacker is a veteran in the bass guitar space. The look of a Rickenbacker is iconic. No other bass looks this way. Rickenbacker is another example of a company that has shaped the sound of rock music over the decades. Though they are not as numerous or well-known as Fender instruments, Rickenbacker basses have found their way into the hands of musicians like Paul McCartney, Geddy Lee, John Entwistle, and Lemmy Kilmister. Rickenbacker is like Music Man in that their basses are expensive.
The 4003 is their flagship model, an evolution of the original 4001, and features a classic design complete with a chrome-covered bridge pickup. While this bass might not appeal to the younger crowd, most seasoned musicians know that Rickenbackers are tone machines worth every penny of the asking price. Rickenbacker 4000-Series bass guitars are classics, and for many players, this is a brand that deserves to be at the top of the list.
One unique thing that Rickenbacker does is something they call Rick-O-Sound. This is two output jacks on the bass. One is your regular mono jack. The other outputs both pickups as a separate signal. This opens up all kinds of sound possibilities. For example, you can put effects on one signal and run the other clean. You could also send them to different amps or pan them left and right.
They do not offer any lower-priced models. Most models ring in around $2000.
1. Fender
We'll cap off this list with one most legendary gear makers in the world. Fender bass guitars have been mainstays in just about every genre of music for the past half a century. Fender is generally known for passive, four-string instruments, although they do have some five-string and active instruments in their lineup. Fender makes great basses. The Jazz Bass and Precision bass are iconic in the music world. There is also the Mustang bass, but it's not as popular.
Mostly, when you're thinking of Fender you're thinking about the Jazz and Precision Bass. Both are high-quality, American-made instruments, and in many ways, they have set the bar in the industry over the past 50 years. Different models of Jazz and Precision basses are available at prices from $500 to $2000. You can't go wrong with any of them.
The difference between a J bass and a P bass lies in the neck width at the nut, the body shape, and the pickups. The P bass has more of a low-end growl, in your face tone. The J bass has a brighter tone with a more mid-range growl. If you can't decide between the two, Duff McKagan's signature model is a good choice. It has both jazz bass and precision bass pickups.
If you don't have the cash for an American version, or if you'd just rather ease into the Fender thing, they also have some budget-friendly Player Series" models of the Precision and Jazz that are made in their Mexico facilities.
These instruments took the place of the Standard Series, which was beloved by bassists for their value and performance. With a few minor upgrades, the Player Series looks and sounds even better. They are good enough for gigging and recording but come in at a fraction of the price of their American-made counterparts.
The American Original Series of guitars and basses are high-quality instruments with innovative design tweaks and high-performance components. Of course, they still maintain that classic look and feel the Fender Jazz and Precision made famous. If you are thinking about a high-level bass the American Original Series is worth a look.
Notable players that have played Fender basses over the years include Flea, Sting, John Paul Jones, Roger Waters, Duff McKagan, Mike Dirnt, and Nate Mendel. Overall, Fender is in my opinion the best bass guitar brand of all time.
How to Avoid Buying the Wrong Guitar
When you decide it is time to get a new bass or your first bass for that matter, there are some things you need to determine beforehand. The way a certain bass is going to fit you will largely depend on your specific needs, what you find important, and what style of playing you prefer. Generally, there are three things you want to pay attention to:
Comfort: how the bass feels when holding it, standing up, or sitting
The number of strings: is it a four, five, or a six-string, and which is best suited for your style of playing
Type of electronics: which electronics it has, and what set of pickups
All of these are important for several reasons. However, before we even get into any of that, we need to talk about your budget.
Budget
Setting a budget is a crucial step when purchasing a bass guitar, or any other instrument for that matter. The best advice I or anyone else can give you is to buy the best model you can afford.
The reasons for this are many. More expensive bass guitars usually hold their value for much longer, so your investment is somewhat secure. A lot of newcomers are on the fence about putting their entire budget towards a guitar. That is completely reasonable, but here's why you should. Even as a beginner, investing in a more expensive bass guitar will benefit you in the long run. A good bass will be a great learning tool, but will also serve you well as you grow your skill and evolve as a bassist. Work within the limits of your budget, but always go for the upper limit.
Comfort
Much like with every other instrument, comfort is a box you need to check if you even want to think about being good on a specific bass guitar. A comfortable bass will feel like an extension of your body, but an uncomfortable one will quickly turn into a torture device.
What dictates comfort? Body style and neck profile.
Some basses have larger bodies, which is fine for the majority of people. However, some bass players find those larger bodies too cumbersome. The neck profile is another major factor. Depending on the size of your hands, you might want a wider or narrower neck. Thicker or thinner it is up to you. There are all kinds of profiles available, and you definitely need to find the one you are most comfortable playing.
How Many Strings Do You Need?
Bass guitars are traditionally a four-string instrument. With that said, there are five-string basses, six-string bass, and even 12-string bass guitars. If you are just starting out, it's best to stick with the four-string models. Those extra strings are extending the capabilities of your instrument, but they also require a bit more effort to get used to.
On the other hand, this choice also depends on the type of music you are playing. Some heavier stuff like deathcore and similar genres will benefit from that extra string or two. The choice is completely up to you, but just remember, you can play everything on a four-string bass.
Tonewood
As for tonewoods, with bass, the world is your oyster. In terms of pushing instrument design-forward, bass manufacturers have been early adopters of alternative tonewoods to the ash/alder/mahogany paradigm. Of course, you'll find these here, too, but also more exotic choices such as ovangkol, Bubinga, and panga panga. Each tonewood has its own frequency response.
Which of these basses is right for you, only you can answer that, but the only question you need ask yourself when you pick it up and play it is, 'Does it make me want to play it all the time?' That's what we are all looking for, a bass that makes you want to play it.
Passive or Active
Electronics on bass guitars can be divided into two major categories. You have your passive systems and active ones. Passive basses are standard. They require no additional power source to work and are more expressive than their active counterparts. On the other hand, active systems have a much stronger output and come with circuits which include proper EQs. Neither of these is better than the other. Rather, they both have their place and purpose.
The general rule of thumb is to go with active basses if you're into more aggressive genres of music and stick with passive when subtle details count.
What's the difference? Well put simply, passive basses have no onboard preamp and so their output is generated 100 percent by their pickups. The controls on a passive bass can only attenuate the master tone and volume of the instrument. The active bass has an onboard preamp, typically powered by a 9V or 18V battery. This preamp boosts the pickup's signal and the bass's EQ can be used to cut or boost frequencies. You'll typically have a 2- or 3-band EQ that gives you a little more control over your tones.
There are other differences, too. The onboard preamp of active basses can compress your tone slightly, whereas those dynamics remain up for grab on a passive bass. As to which is better, there is no right or wrong answer; whatever sounds best to you is best, and that's all there is.
Which Bass to Choose?
In this article, I tried to focus on the best bass guitars for intermediate players. I also included some high-end brands as well as some beginner gear.
Some players find a bass they love when they first start out and stick with it for life. Others hunt for that perfect tone for their whole careers. Make sure you check out the manufacturers' websites for the most up-to-date information on their gear. It's pretty obvious from this article that there are a ton of different basses out there to choose from, so how do you decide which one is right for you?
My advice is to do the research. There is no substitute for knowledge when it comes to making an informed decision. Learn as much as you can about an instrument before taking the plunge. Think about your goals. A bass with a great reputation may not necessarily be the right one for you. Know what you expect out of your bass before making a purchase. Play and listen. There is no shortcut. Trust your own ears and hands more than what you hear or read from others. And, as you grow as a musician, your tastes will change, and you might find out that the bass you loved yesterday isn't cutting it today.
Thankfully, we have many options, and the best bass guitar brands are constantly pushing the limits of the instrument.
Worst Bass Guitar Brands to Avoid
Bass guitar brands to avoid would be anything that prices in the "too good to be true" range. You know the feeling, you are browsing the web and keep seeing a great looking bass for $79. It even has decent reviews! With musical instruments, you get what you pay for. You'd be better off going with something in the $200 range from Yamaha, Ibanez, or Squire than to buy a no-name bass.
Wrap Up:
Some of the best bass guitars in the world are made by the manufacturers who also create the finest electric guitars. Others are built by companies that specialize only in gear for bass players. Just like in any other industry, some of these companies are better than others, and, some focus on certain genres or styles of music. If you play bass or are thinking about it, it's important to know who is who.
Figuring things out isn't always easy so you need to do a little research to uncover which companies make exactly what you need for your style and budget. This is where I come in to help you out.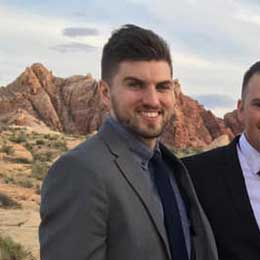 My name is Chris and I've had a passion for music and guitars for as long as I can remember. I started this website with some of my friends who are musicians, music teachers, gear heads, and music enthusiasts so we could provide high-quality guitar and music-related content.
I've been playing guitar since I was 13 years old and am an avid collector. Amps, pedals, guitars, bass, drums, microphones, studio, and recording gear, I love it all.
I was born and raised in Western Pennsylvania. My background is in Electrical Engineering, earning a Bachelor's degree from Youngstown State University. With my engineering experience, I've developed as a designer of guitar amplifiers and effects. A true passion of mine, I've designed, built, and repaired a wide range of guitar amps and electronics. Here at the Guitar Lobby, our aim is to share our passion for Music and gear with the rest of the music community.