The 1990s brought attention to international underground music scenes, with new divergent genres making an entry to the alternative game and breaking into a new scheme.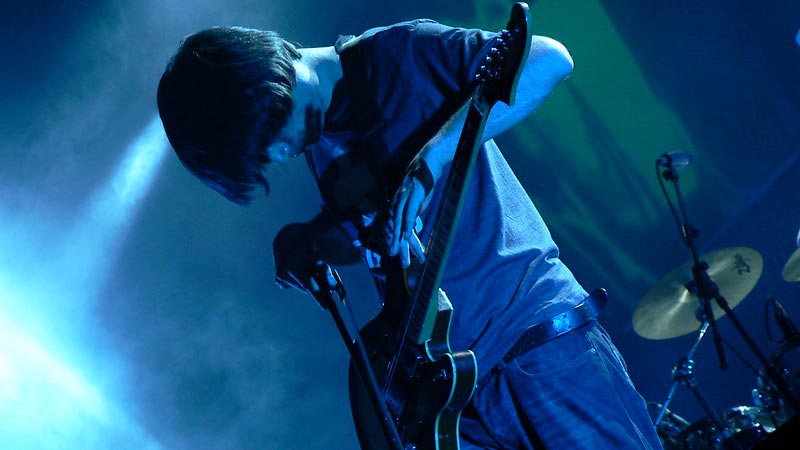 The earlier half of the decade delved romantically into anti-pop tendencies. Smells Like Teen Spirit's massive airplay and unexpected success had major record labels looking to tap the commercial potential of alternative bands. Music in America was calling out a more humane anguished, raging ethereal youthful perspective. The peak of grunge as a dominant new wave was broadening to an international landscape. Eventually, Seattle started being dubbed as "the new Liverpool", making it a new "cultural, sub-cultural" capital of the world.
On another hand, Britain's popular demand for the American grunge and alternative movements didn't last long. The brits saw the fallout of the "Madchester scene" as an opportunity to evolve in terms of sound, offering a countercultural "war declaration on America". Bands like Pulp, Suede, Blur, and Oasis defined their home country's sound and subsequently attempted to break into the American scene alike forebear acts.
A global hype for subcultural material comes in waves, indie bands proposed an alternative to grunge, and so did grunge to consecrated acts. But music has cyclical, bands who saw the prominent dominance of grunge decided to replicate it for more commercial endeavors.
The glorious entry of the alternative to a new decade with scratching power chords was soon eclipsed by a newly dominant pop scene during the latter half of the nineties. For Britain, it was Coldplay and less guitar driven acts taking over Gallagher's classical brash and rock 'n roll attitude. America on another hand saw the takeover of bubblegum pop over the cryptic and social commentary lyricism of Stephen Malkmus and Kurt Cobain.
Here Are the Best 90s Alternative Bands
10. Oasis
Bringing to the alternative table the sound of the Manchester derived subgenre, Britpop, Oasis channeled an aggressive Beatle-esque overdrive sound. With a barre chord structure making room for Liam Gallagher's expressive vocals and empowering lyricism, paralleled by Noel's classical guitar euphoric technique. This band talked to an entire generation with statement filled tunes since the earliest stages of their career.
Oasis takes on a classic "live forever" input to rock music and their very own lifestyle. Their distinctive layered sound embodied an element of nostalgia, mixed with a contemporary unafraid "walk the walk and talk the talk" speech. The Gallagher brothers eventually became a hit making machine and an irresistible phenomenon for the British audience of the nineties.
The band's Gallagher staple combined with producer Owen Morris offered the nineties a defining signature British aggressiveness and singular feeling that empathized with just about anyone. The broad lyrical meaning also trademarked the band's endurance to the test of time, often regarded as "nonsense" it allows listeners to make of it whatever they desire. This sophomore effort was key in bringing the British side to the international alt-rock scene.
1994 saw the sophomore release of the band Maybe its debut was an immediate success, going straight to number one the UK Single Charts. Sparking a euphoria, it was collectively regarded by British media as the seminal entry of Britpop as a major cultural phenomenon. The album channeled an aura of refreshing positivity and uplifting optimism, it was considered an answer to the negativity of the grunge dominant sensation at the time.
It's a broad message "in my mind my dreams are real" reached a generation that ached to be lifted in certainty. Maybe become the best album of all time according to NME beating Sgt Pepper's Lonely Hearts Club Band. This tenure sold over 8 million copies worldwide within months of its release, and it remains one of the most influential, pop culture works of art.
The next year Oasis engaged in the legendary "Battle of Britpop" with its eternal rival band Blur. What's the Story Morning Glory? Solidified the band's status as living legends, Noel Gallagher started being regarded as the British voice of the generation, and its battle for chart dominance with London rivals only spiced the albums ground. Despite receiving relatively negative reviews, this 1995 tenure gave the nineties some trademark anthems such as Wonderwall, Don't Look Back in Anger and Champagne Supernova. The album charted high numbers internationally, reaching number four on the Billboard 200, and peaking as number one on the UK Album charts.
What's the Story Morning Glory? Is an instrumental piece for the iconic nineties sound. From melancholic notes to a universal energetic display old school rock n roll. British media, fandom, and the Gallagher brothers themselves describe its release as the closest thing to Beatle-mania in recent years. In my opinion, Oasis is easily one of the best 90s alternative bands.
Top Tracks:
Wonderwall
Don't Look Back in Anger
Champagne Supernova
Supersonic
Stop Crying Your Heart Out
Bring It on Down
9. Beck
Always true and willing to experiment, Beck is one of the most obvious universal fits to alternative rock. He embodies the idea of an all-rounder artist, with brilliant use of samples and innate talent to mix different musical styles. Beck made his way through the nineties both as an underdog champion, cult figure, before gaining his legendary independent status in the 2000s and early teens decades.
Starting as a delta, country blues musician Beck attempted to blend his talents with a Dadaist approach and loose hip-hop phrasing. His diverse influences of Blues, folk, and rap are all condensed down to his uniquely varied palette. One that has been often combined with electronica and later onto his role as a pioneer of the freak-folk subgenre, Beck's influence has been latent to this day and age.
The nineties made Beck shine, as he became a critics darling with a trademarked "blues, folk-ish" background to his grungy rapped vocals. His hit single Loser paved the way along his pinpointable raspy voice to become one of the most iconic artists of his decade, making him one of the role models to the modern soloist act.
After the breakthrough success of Loser Beck jumped from independent artist to stardom and major record labels, with the single quickly escalating on the Billboard Hot 100, eventually peaking at number ten. His 1994 debut effort Mellow Gold, is said to owe much of its success to its flagship single and was eventually certified as platinum, selling over 1.2 million copies. It was regarded as the hipster, slacker, smirking go-to of the decade, these comments however displeased Beck, as he claimed "Slacker my ass. I mean, I never had any slack. I was working a $4-an-hour job trying to stay alive".
Despite marking the 90s weren't entirely kind to Beck, he was a key addition to the decade's growing experimental sound. But with a turmoiled reception from different alternative crowds. As he recalls, he was often pointed out and laughed at during live performances, which drove him to temporarily (or try to) drift away from the sound of his sophomore effort.
The second tenure Odelay saw a more mature process of "cutting, pasting, layering, dubbing, and, of course, sampling" as he recalls. It followed on the success of Loser, and his growing fear of remaining a "one-hit-wonder" condensed with the desire to make a more accessible, relatable studio release. Odelay was released to prove the hybrid nature of alternative sounds, it embodied such a wide musical spectrum in a meticulously crafted studio work, blending neo-psychedelia, alternative hip hop, sampledelia, and of course rock.
The album received various accolades, but among the most notorious ones, its presence during the Grammy Awards was hard to miss. It was nominated for both Album of the Year and Best Alternative Album, the latter one which took home, additional to being featured on the Billboard 200 at number thirteen.
Top Tracks:
Loser
Morning Cycle
Where It's At
New Pollution
8. Blur
The Britpop giant and always sound evolving, Blur was instrumental for introducing an alternative, experimental, and socially introspective twist to the Britpop phenomenon during the nineties. Mixing and matching with traditional sounds, the band broke a new normal, bringing in iconic tunes with layered synth-pop, and heavy shoegaze elements, complemented by cultural brash lyrical content. The band formed in 1988 lead by Damon Albarn and Graham Coxon, Blur initially achieved moderate recognition as a closed-circuit band, touring as an opening act for the band The Cramps.
Heavily influenced by the strong pop of The Kinks and the experimental side of New Wave, Blur's take on Britpop can be described as emotional, humorous, obscure, and sometimes youthfully ethereal experience. A band that captured the peak potential and neo-psychedelia derived from the Madchester era with a groundbreaking DIY nature as well as the social irreverence of the early nineties.
Blur presented a countercultural force to their home country's musical scene and response to the American waves of the era. It was a project that offered more than vibrating, or energetic music to dance to in night clubs, or the popular lyrical slacking of the time. Albarn made use of his platform to criticize the inside of both his psyche the collective one with witted lyricism a key factor to Blur's success.
Although not a massive hit, Blur's first album Leisure, released in 1991, received some well-deserved attention, peaking at number seven in the UK charts. Although it helped Blur grow a small following, critics were not generous on the album, claiming that they could never be taken seriously if they continue down the Madchester sound. Nowadays, Blur's front-man, Damon Albarn has a rather similar view on the album, stating that the record is awful and one of the two bad albums he has made (the other one being The Great Escape).
Their third album, Parklife catapulted the band into stardom, receiving critical acclaim and commercial success. Not only did this album consolidate their spot in the British pop scene, but it was the album that helped them be taken seriously. Debuting at number one in the UK Charts, the record remained listed for ninety weeks. Praised by mainstream media and critics, Stephen Thomas Erlewine had this to say about the album: "By tying the past and the present together, Blur articulated the mid-'90s zeitgeist and produced an epoch-defining record."
After Blur found their success, a public dispute between the band and Oasis took course. Known as The Battle of Britpop, these two bands came head to head to see who took the crown in the newly appointed genre. Neither of the bands won the battle, but it helped create a palpable tension between the two, making listeners all the more interested in the rival band's encounters.
Following Britpop's popularity descend, the band decided to switch things up with their fifth studio album, broke into the international market, with the release of a popular satirical hit, Song 2. While still keeping Britpop elements, it was evident the band was looking for a change of style. With lead single Beetlebum reaching the top of the UK Charts, the record even reached US Billboard 200.
Spinning towards a more the Kinks, punk-ish and experimental sound, this self-titled album was generally well-received by critics and incredible commercial success with fans.
Finally completely distancing themselves from the Britpop sound, their next record, 13, has to be the heaviest Blur album. Heartbroken over a breakup, Damon Albarn channelized his emotions through his music, providing the audience a more intense, psychedelic, and personal outlook on Albarn's life. Entering the UK charts at number one (1), this darker take on Blur's sound was praised by fans and critics alike, the record was described by The Guardian as "a weird album. Overtly emotional, full of yearning and upset, yet scratchy, scuzzy, sonically abrasive."
Ever dreamy and seemingly ultra-pop at first impression, Blur's development as a band is one of the greatest ones. Britpop icons came to be an alternative group with new sound additions and experimental.
Top Tracks:
Girls and Boys
Coffee and TV
Song 2
Parklife
The Universal
7. Radiohead
Radiohead is often regarded as the most successful alternative band of the last century. With the dynamic Greenwood brother's musicianship, and Thom Yorke's witty lyricism paralleled by a delightful powerful vocal range. Radiohead delivers peaceful, beautifully crafted atmospheres and emotionally thunderous tunes, this is partially due to the band's characteristic vision, one that is mostly focused on artistry rather than careerist ambitions.
Their distinctive sound derives from their condensed score, jazz, shoegaze influences. Collin Greenwood explained the band's desire to simply try out chemistry with one another. "It was more of a collective angle, and if you could contribute by having someone else play your instrument, then that was really cool." Formerly known as On a Friday, the band drew final inspiration from The Pixies and R.E.M to channel a more universal sound. These are broadly referenced in their early releases with grunge, aggressive tonalities, complemented with delicate, dramatic compelling vocals.
A cerebral structure is perhaps the adequate description for Radiohead, starting out as a rock band as they transitioned to a dazzling digital sound. Their primary tenures, Pablo Honey and The Bends saw critical acclaim while capturing another side and emotion during the booming alternative dominance of the nineties. The breakthrough single Creep introduced the world to Yorke's self-loathing, anguished, grungy snarl lyricism. Even though Pablo Honey failed to impress commercially, its flagship single managed its way to overseas audiences.
Unlike its contemporaries, Radiohead managed to stand out from the Britpop scene and jumped directly to an international context rather than a local one. Unlike other bands from the early nineties, Radiohead lacks a characteristic lingo, none of the members is anything alike and each takes a decisive role in the band's cabalistic dynamic. It is precisely the "no extras" quality that defines the band's unique and pinpointable sound.
The Bends saw a major step-up for the band, as it solidified their identity and sound plus revendicating them from "one hit wonders" to experimental giant prospect. With High and Dry as flagship single, followed by My Iron Lung and Fake Plastic Trees, Radiohead delivered a cool in tone, with somber, melancholic notes anguished bruised, desperate essence. Among its milestones, Pitchfork named The Bends the third best Britpop album of all times, while Virgin's top 1000 ranked it as the second best, topped only by Revolver.
The success from The Bends gave the band the confidence to go independent regarding production for their third and most iconic release Ok Computer. With Paranoid Android and Karma Police as lead singles, Radiohead produced a soaring sensation multichromatic album. The band's self-produced ambition captured multiple tonalities, and sound tracked the nineties transition to digital lifestyle with introspective, terrifying psyche sounding tunes and lyrics.
Ok Computer catapulted and solidified the band's status of grandeur, and its input on its particular point in history earned it massive critical acclaim and commercial success. It sold 7.8 million copies in Europe and the U.S alone and was nominated for Best Rock album in both the Brit Awards and Grammy Awards additional to charting as number21 on the US Billboard.
Top Tracks:
Karma Police
Paranoid Android
High and Dry
Creep
Weird Fishes / Arpeggi
6. Smashing Pumpkins
The Smashing Pumpkins trademarks Billy Corgan's angst fueled voice and lyricism with edgy, emotionally charged guitars as defining front layers in their tunes. Their embrace of the genre incorporated heavy metal and dream pop elements. With a densely layered sound rooted in Punk Rock, The Smashing Pumpkins condense, goth, psychedelic, progressive, shoegazing, and electronica in a heavy, emotional sound. It all sums up to the cathartic lyrical essence that helped shape the decade as well as their often referred to as "bruised, angsty nightmare land" sound.
The Pumpkins stand out from their contemporaries due to their ever strangling and controversial past, the conflict inside the band has been able to make its way to their sound. They offer a relatively more introspective experience to the decade, a more melodic approach to anguish ballads with explosive climates, or simply straightforward aggressiveness.
It is the mired nature that sparks the sonic obsession in Corgan, thus inspiring some of the most notorious tunes every nineties kid holds dearly to his or her heart.
Despite the minor success of the Pumpkins' debut album Gish in 1991, the band saw a foot in the alternative scene. Often compared to Jane's Addiction due to their heavy guitar riffs, the band saw a later comparison to other major examples of the then upcoming grunge scene. Corgan addressed this in a conflictive note before engaging in the recording process of their breakthrough album Siamese Dream. "We've graduated now from 'the next Jane's Addiction' to 'the next Nirvana', now we're 'the next Pearl Jam'."
1993's Siamese Dream debuted as number ten on the Billboard 200 chart. It is easily labeled as their seminal work in studio, featuring Cherub Rock, Today, and Disarm the second tenure painted the nineties with a peculiar air of melancholy and uplifting empathy. With over 4 million records sold in the U.S alone, Siamese Dream marked the iconic career of one of the most remarkable bands of the decade. Receiving critical acclaim, Rolling Stone described the record as "an album of meticulous execution, as expertly layered, arranged, and recorded as any rock album from the past two decades"
The Chart-topping 1995 release Mellon Collie and the Infinite Sadness, peaked at number1 on the Billboard 200 remains their most successful release to date. Featuring iconic tracks like Bullet With Butterfly Wings, Tonight Tonight, and Here's No Why The Smashing Pumpkins consecrated their spot as one of the biggest exponents of the 90's alternative scene.
Top Tracks:
Bullet With Butterfly Wings
Today
Cherub Rock
1979
Tonight Tonight
5. Soundgarden
The first of the "grunge big 4" and protegees of the Seattle Sub-Pop label. Soundgarden was perhaps the most traditionally heavy grunge bands and one of the precursors of the shifting trends of the alternative era of the early nineties. Embodying the underground ideal, the mixed and match matured gloom aura with hard hitting ringed chords stapled the bands success and smooth transition. From eighties "dark" hard rocking underdogs, to Seattle's pedestal as one of the most commercially successful alternative bands, Soundgarden were the stepping stone for many of grunge's trademark sounds. With a heavy metal background to their punk rock and psychedelic blend, they were the first grunge band to land a major record label deal.
Soundgarden took some time to break into the mainstream and masses, however, their technical prowess style and experimental nature earned them their status as one of grunges Big Four. Their ever-evolving nature was the bands main input to the decade. A gloomy tint with Cornell's powerful range added a unique palette to Soundgarden's distinctive generational bridge, for traditional rock lovers and grunge's devotees. Soundgarden's ability to craft a distorted oppressive ambient with dissonant fillers lures the listener into its sometimes Burtonesque take on grunge, and it is perhaps their most valuable trait.
With Superunknown as the band's breakthrough tenure. Soundgarden delivered a dystopian atmosphere, with its flagship Black Hole Sun's grim treble psychedelic guitars and uncomfortable music video, the band finally struck gold. Superunknown is often regarded as the bands center piece, and it is one of the seminal studio recordings of the nineties, undoubtedly so. The album remains a latent example of perfect balance between, massive reach and true to essence craftmanship. It is one of the most decade defining records of all time, as it gives a sense of identity to the nineties, and the band itself.
The albums bizarre, apocalyptic essence was a majestic push towards pop, with an already paved road by its contemporaries, Pearl Jam and Nirvana. Superunknown has been certified as platinum five times, and it earned Soundgarden a Grammy nomination in the Best Album category. It also debuted as number one on the Billboard 200 charts with its singles performing brilliantly as well, and selling 310.000 copies upon its first week.
The follow up album Down the Upside would cue the exit for Soundgarden from the nineties. After fifteen years the bands tension came to be palpable on record. As the band and Cornell specifically drifted from heavy guitar riffing, there was an intended organic texture in terms of sound, which was achieved by layering with acoustic instruments. Down the Upside is a self-affirming record, with a unique crisped blend of acoustic and electric, with flagship single Pretty Noose as an example for the downfall of one of grunge's great. The album debuted as number two on the Billboard 200 with 1.6 million copies sold in the U.S alone with singles performing favorably and consistently on airplay. The bottom line is that you can't talk about the best 90s alternative bands without mentioning Oasis.
4. Nine Inch Nails
An ever-artistic displaying project, Nine Inch Nails was an remains an era-defining band. An industrial, dark, ambiance, and heavily synthesized sound orchestrated by Trent Reznor, broke the nineties with an aggressive underground input to the alternative genre.
Dark lyricism and heavy metal-inspired guitars served as the groundwork for Reznor's electronic ambition. One that he would often use to criticize the industry, thus earning him critical and commercial success within it, setting a high standard bar for a rebellious generation filled with anger fueled aspiring artists.
Reznor has continuously referred and made use of his platform to tackle social issues as well as pointing out direct hypocrisies of the music industry. This has made both Reznor and Nine Inch Nails a legacy reference for daring artists who may be labeled as "monsters who broke loose from the lab".
In 1994 the abrasive, electric, and dark release of The Downward Spiral was greeted by immediate critical acclaim. The album flourished from the "negative vibes" the band experienced during their stay in European hotels and sought to portray these dark feelings in the studio. This tenure achieved a whole new different type of "racket" using limited gear to achieve white noise blended with screams and hard rock instrumental moves. Debuting as number two on the 1994 Billboard 200 and subsequently landing number 201 on the Rolling Stone Best 500 Albums of All Time.
Over a five-year gap, Nine Inch Nails presented The Fragile as a double album, this time drifting from the conventional hard and heavy sound of the band. This tenure relies more on soundscape, rock-laden guitars, and more ambient noise than its predecessor. Reznor pointed out these elements as a slight concern, stating that the album could: "Be irritating to people because it's not traditional Nine Inch Nails. Think of the most ridiculous music you could ever imagine with nursery rhymes over the top of it. A bunch of pop songs."
The multi-textured tuned album earned it massive critical praise and earned The Fragile its debut as number one on the Billboard 200 chart upon its release in 1999. Up to date, this tenure remains the go-to seminal work of the band, additional to its cult following and status.
Top Tracks:
God Break Down The Door
Closer
Hurt
The Hand That Feeds
Head Like A Hole
3. Pearl Jam
One of the main references of the nineties, Pearl Jam has become one of the biggest bands of Rock 'n Roll to date. With interplaying guitars as a core for the sublime sounding essence. Stone Gossard's delivery of brilliantly placed transcending chords blend with a delicately crafted lead by Mike McGready. Every musical element builds up to a raging ring of mysticism and all over emotion by itself, however, Vedder's wide-ranged vocals heighten the course of every tune as he mirrors lyrics with a visceral feeling.
Pearl Jam was described as "the most popular American rock & roll band of the 'nineties " by AllMusic editor Stephen Thomas. Part of their all-American quality is partially due to their mundane, ordinary life, tragic, empowering subjects to their song. Covering high points of euphoria to traumatic experiences of the "American Dial" with sincere empathy. Sensitive subjects, with clever wordplay, and peculiar storytelling draw from Vedder's own experience, Pearl Jam trademarks crude reality as an element to their sound.
Jam's social commentary delves in the psyche of the neglected and the disenchanted, with tunes like Why Go, Jeremy, Even Flow, and Once. Offering a sympathetic hand rather than a political one during the Ten era Pearl Jam saw early success with the Grunge explosion, and eventually became one of its iconic exponents.
The 1991 release Ten was key in paving the way for the grunge phenomenon, housing one of the very first water-marks of the 1990's alternative sounds. Ten was far from an immediate success, as it didn't enjoy much attention until late 1992 when it was regarded as a "Hard Rock masterpiece" by AllMusic critic Steve Huey.
Once grunge was in, Ten became both controversial and beloved, as it enjoyed massive success and stayed in the Billboard 200 for five consecutive years, peaking at number eight in 1993. Additionally, the record charted as number fourteen on the end of the decade Billboard, selling 13 million copies in the US alone, it went 13x platinum.
Despite the success of Ten Pearl Jam decided to go against the current, and released the raw energetic 1993 tenure Vs. Ament recalls thinking "Man, I wish our first record sounded like this.' I thought it was more direct, more powerful.". Well into the alternative dominance period Vs. became an instant sensation, selling 950,378 copies within the first five weeks of its release. It also debuted as number one on the Billboard 200, outperforming every other contemporary entry.
Top Tracks:
Yellow Ledbetter
Even Flow
Jeremy
Do The Evolution
Alive
2. Red Hot Chili Peppers
One of the most versatile and pioneering alternative bands, the funky Red Hot Chili Peppers took a different root on its independent sound taking the world by surprise with an ever-evolving different, flavory nature. Coming in hot with Flea's unmissable basslines, John Frusciante's hypnotic and heartfelt solos, Chad Smith's thumping drums and Anthony Kiedis' iconic flowing chopped vocals. The Red Hot Chili Peppers uniquely embraced the nineties alternative era.
The band has never committed to a single style, their shifting line-up during the nineties covered both mainstream and uncharted territory with guitarists Dave Navarro and John Frusciante. Always true to their P-funk core, the nineties were defining for the Peppers. Blood Sugar Sex Magik, One Hot Minute, and Californication each tenure offered a unique input on subjects of equality, addiction, discord, and celebrations of life. Each subject matter presented with high notes of schoolyard joy, sheer melancholy, and a classical trademarked juvenile aesthetic.
From explosive funk, punk, rap fusion to heavier playful guitars, and a defining breezy, surf all-around sound that defined the Peppers. Following the release of By the Way, Frusciante pointed out, that their music is created on instinct and what the moment currently represents and demands: "They were conceived in a way similar to a bodily function. They were put together and structured out of our interest in music."
The 1991 release Blood Sugar Sex Magik was an alternative proposal like no other. Far from the then-upcoming grunge sound, the Red Hot Chili Peppers presented a funky aggressive approach to the decade, immediately standing out from the rest of its contemporaries. The album received positive reviews and was often credited for its brilliantly crafted fusion element one that is yet to be paralleled. It peaked at number three on the Billboard 200 and catapulted the band to international recognition, with universal listen, Under the Bridge and all-time classic Give it Away. Blood Sugar Sex Magik sold over 13 million copies worldwide.
By 1999 The Red Hot Chili Peppers had reached a certain maturity, they displayed it with a reflective tone in Californication. This release celebrated a newly strengthened bond within the band, and their reunion with Frusciante, while offering a meditated depiction of the shallow universal perspectives on Hollywood and the west coast lifestyle.
Beyond its subjects, Californication managed to capture what would be a defining sound for the Chili Peppers, breezy, energetic and funky with gloomy introspective undertones. The album was a worldwide success, earning them a Grammy award for Best Rock Song with Scar Tissue, additional to landing a spot as number three on the Billboard 200. It was also featured on the Rolling Stone 500 Greatest Albums of All Time, due to its craftsmanship and relevance in modern days.
Top Tracks:
Under The Bridge
Snow (Hey Oh)
Soul To Squeeze
Californication
Scar Tissue
1. Nirvana
The face of the grunge phenomenon. Nirvana reinvented the alternative sound, with a non-virtuoso approach to rock, nothing was ever quite the same after this band. Armed with raw, organic anger-fueled sound, political, self-loathing, and dramatically anguished personal lyrics, front-man Kurt Cobain spoke to a generation as nobody had before.
Nirvana's unique sound blossomed at the beginning of the decade, with visceral new drummer, Dave Grohl joining the line-up. The band transitioned from ramshackle to distinctive. Mixing emotion, with a simplistic approach, Nirvana struck a nerve with anti-pop qualities and outcast subjects. All brewed down to distorted guitars, banging snares, catchy bass-lines, and raging raspy vocals, the world realized what it was aching for.
Often compared to Pearl Jam, Nirvana offered free structured tunes, thus breaking grunge into the mainstream alternative scene. Standing out from its contemporaries, Nirvana had "feeling" dominance over skill in their music and approach to composition, an element that was palpable and appealing to their era. New York Times critic described the band's impact with Nevermind "What's unusual about Nirvana's Nevermind is that it caters to neither a mainstream audience nor the indie rock fans who supported the group's debut album."
One of the pioneers in using social commentary in lyrics, in more ways than one, Cobain made use of his platform to raise awareness. Primarily against social norms and patriarchy, Nirvana was an active feminist band. With outspoken tunes like About a Girl, Breed, and Pennyroyal Tea, Nirvana sought to empathize on a nuanced outlook of society.
Their second release, 1991's Nevermind, saw a turning point in music history. It is credited for single-handedly breaking the aggressiveness of Seattle grunge into the mainstream scene, making anti-pop a new sort of popular music. The album drew inspiration from R.E.M, and the Pixies, hence the use of popular chord progressions adapted to a power chord modality. Nevermind was a relative sleeper-hit, it was ignored and slammed by major critics 4 months well into its release. Smells Like Teen Spirit, however, changed the course of the album once it got airplay, it became a regular rotation on MTV and all sorts of radio.
In time Nevermind got to sell an average of 300.000 copies a week, eventually summing to 25 million copies sold worldwide. It peaked as number two on the Billboard 200 in January 1992 while Smells Like Teen Spirit topped the single of the year polls internationally. Nowadays, Nevermind is regarded as one of the most exemplary alternative albums, Its success and cultural impact are yet to be replicated despite being frequently attempted.
Following the success of Nevermind came In Utero, often compared and regarded as superior to its predecessor. However, this 3rd studio album houses many examples, among them uncertainty, the sound of a band assembling after success and a display of grandeur in Nirvana's short-lived studio career.
With more dimensions added, In Utero was a remarkable departure from previous releases, it peaked as a number on both US Billboard Hot 200 and UK Album Charts. Additionally, it was certified 5x platinum, with more polished and developed sounds and singles, Heart Shaped Box, All Apologies and Pennyroyal Tea, It sold over 15 million copies worldwide. In Utero offered a broader alternative sound while also providing a more "candy pop" side to it according to Cobain himself.
Top Tracks:
Smells Like Teen Spirit
Heart Shaped Box
Lithium
Come As You Are
All Apologies
In Bloom
Wrap Up:
It would take a long, detailed list to honor all the bands and artists that shaped the decade that particularly structured modern music as we know it today. There are always unsung heroes whose efforts are recognized years after their work is put out there as well as too much to cover with just words. So is the case of the Christmas release of Killing in the Name of by Rage Against the Machine on the BBC radio.
As for Stephen Malkmus and Pavement, Blind Melon, and all the acts that were overshadowed by time, media, tragedy, and on many occasions their contemporaries all deserve to be discovered over and over in time. Music during this particular time in history had the short lived virtue of having small town, massively ambitious projects making it as big as U2 did in the eighties.
Lollapalooza saw its first edition and so it served as a platform, similar to the Monterrey festival in the sixties, for alternative bands from around the globe. As described by Dave Grohl "it felt like something was happening, that was the beginning of it all"
Obviously, this is all just my opinion, let us know what you think are some of the best 90s alternative bands. Thanks for checking out our page and be sure to check out some others before you go.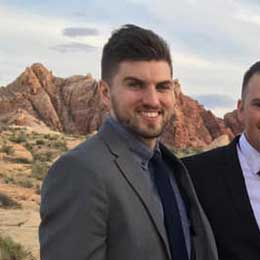 My name is Chris and I've had a passion for music and guitars for as long as I can remember. I started this website with some of my friends who are musicians, music teachers, gear heads, and music enthusiasts so we could provide high-quality guitar and music-related content.
I've been playing guitar since I was 13 years old and am an avid collector. Amps, pedals, guitars, bass, drums, microphones, studio, and recording gear, I love it all.
I was born and raised in Western Pennsylvania. My background is in Electrical Engineering, earning a Bachelor's degree from Youngstown State University. With my engineering experience, I've developed as a designer of guitar amplifiers and effects. A true passion of mine, I've designed, built, and repaired a wide range of guitar amps and electronics. Here at the Guitar Lobby, our aim is to share our passion for Music and gear with the rest of the music community.