They say you'll always remember your first guitar, and I've definitely found this to be true. You're going to spend a ton of time playing your first guitar so you want to make sure you choose one that fits your preferences. Whatever guitar you choose should look, feel, and be all-around exciting to pick up and play. This will make learning the guitar much more enjoyable and help you develop your skills faster. Over the years, I've learned a lot about what a beginner should look for in an acoustic guitar and I'll be sharing all of that below.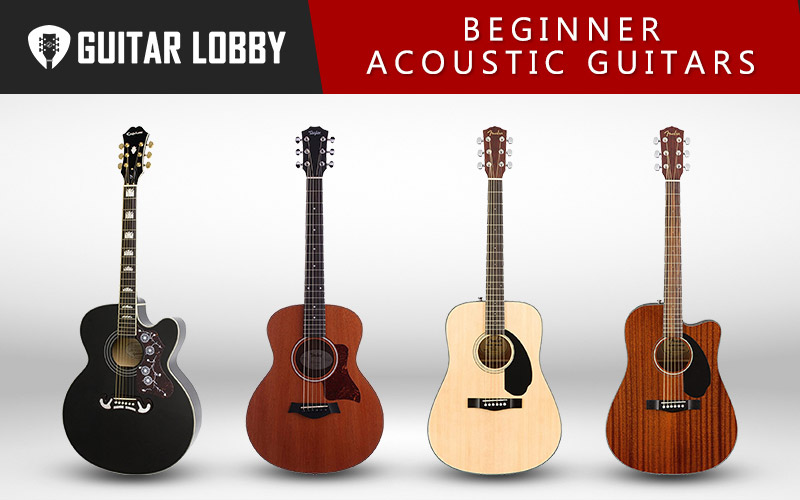 We'll start this article by discussing the best beginner acoustic guitars at each price point, but if you want to learn more about acoustic guitars before reading reviews, we've put together an acoustic guitar buying guide at the bottom of the page. That should answer all your questions as far as what to look for in a beginner level guitar.
Product
Image
Description
Price Range
Full Review
1. Martin 15 Series D-15M (Editor's Choice)
Body Style: Dreadnought 
Electronics: No
$1350
Read Full Review Below
2. Yamaha Storia 2 (Best Under $500)
Body Style: Concert / O
Electronics: Yes
$450
Read Full Review Below
3. Martin HD-28 Standard (Best Overall)
Body Style: Dreadnought
Electronics: No
$3200
Read Full Review Below
4. Taylor GS Mini Mahogany
Body Style: Taylor Grand Symphony Mini
Electronics: No
$600
Read Full Review Below

5. LAVA ME 2 (Best Carbon Fiber)

Body Style: Dreadnought 
Electronics: Yes
$800
Read Full Review Below
6. Taylor GS Mini-e Solid (Best Under $1000)
Body Style: Taylor Grand Symphony Mini 
Electronics: No
$900
Read Full Review Below
7. Epiphone PRO-1 Acoustic Guitar Vintage Sunburst (Budget Pick)
Body Style: Dreadnought
Electronics: No
$200
Read Full Review Below
8. Martin Dreadnought Junior Acoustic Guitar (Editor's Choice)
Body Style: Dreadnought Junior
Electronics: No
$500
Read Full Review Below
9. Yamaha L-Series Transacoustic Guitar
Body Style: Concert
Electronics: Yes
$1200
Read Full Review Below
10. Fender CD-60SCE Dreadnought Acoustic-Electric Guitar
Body Style: Dreadnought
Electronics: Yes (optional)
$380
Read Full Review Below
11. Fender CD-60S
Body Style: Dreadnought
Electronics: No
$270
Read Full Review Below
12. Martin LX-1 Little Martin Acoustic Guitar
Body Style: Modified O-14
Electronics: No
$400
Read Full Review Below
13. Martin LX1E Little Martin
Body Style: Modified O-14
Electronics: Yes
$500
Read Full Review Below
14. Epiphone EJ-200SCE
Body Style: Jumbo
Electronics: Yes
$550
Read Full Review Below
15. Gretsch G9500 Jim Dandy Flat Top
Body Style: Parlor-size
Electronics: No
$190
Read Full Review Below
16. Yamaha CSF1M
Body Style: Folk
Electronics: Yes
$450
Read Full Review Below
17. Epiphone  AJ-220S Acoustic Guitar Mahogany Burst
Body Style: Advanced Jumbo
Electronics: No
$300
Read Full Review Below
18. Yamaha F335 Acoustic Guitar
Body Style: Dreadnought
Electronics: No
$170
Read Full Review Below
19. Orangewood 6 String Acoustic Guitar
Body Style: Baby Concert
Electronics: No
$135
Read Full Review Below
20. Ibanez AVD11-ANS
Body Style: Dreadnought
Electronics: No
$550
Read Full Review Below
21. Taylor GS Mini Rosewood Acoustic Guitar Natural
Body Style: Taylor Grand Symphony Mini
Electronics: No
$600
Read Full Review Below
Here Are the Best Acoustic Guitars for Beginners
1. Martin 15 Series D-15M (Editor's Choice)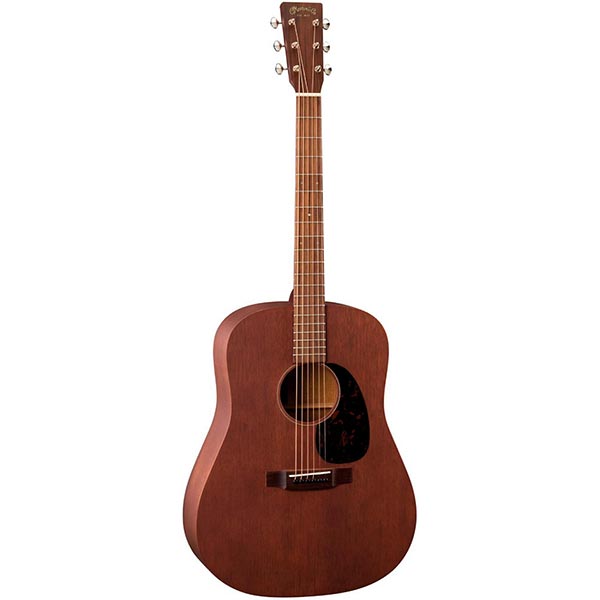 | | |
| --- | --- |
| Estimated Price | $1350 |
| Top | Solid Mahogany |
| Back and Sides | Solid Mahogany |
| Body Type | Dreadnought 14-Fret |
| Bracing Pattern | A-Frame X Scalloped Bracing |
| Neck Width | 1.6875″ |
| Frets | 20 |
| Preamp | No |
Overview: Martin acoustics need no introduction, but more often than not, their price tag puts them out of reach of most beginner guitar players. The good news is that the Martin 15 Series D-15M brings the quality and the sound of a Martin acoustic, but keeps the price relatively affordable for a Martin guitar. Everything about this guitar, from the mahogany body and the satin finish without binding to the dreadnought 14-fret shape, is aimed at those which prefer something more vintage. While it doesn't feature any fancy bells and whistles, this guitar is without a doubt a premium instrument that sounds and feels superb, and any guitar player would be lucky to have one.
Body: The body and the top of the D-15M are made out of solid mahogany, and it makes this guitar sound spectacular. Mahogany has a very characteristic, dark tone, which makes this guitar ideal for rock, blues, and jazz.
Neck: The neck of the D-15M is also made out of solid mahogany, which further bolsters the warm, crisp sound of this guitar. As for the fretboard, it's made out of solid East Indian rosewood. The 16" radius and the 1.6875" nut width allows for easy and comfortable playing.
Conclusion: The Martin 15 Series D-15M is truly something special, and it's perfect not just for beginners who can afford it, but professional musicians as well. It's a high-quality, no-frills acoustic guitar that sounds and plays beautifully.
2. Yamaha Storia 2 (Best Under $500)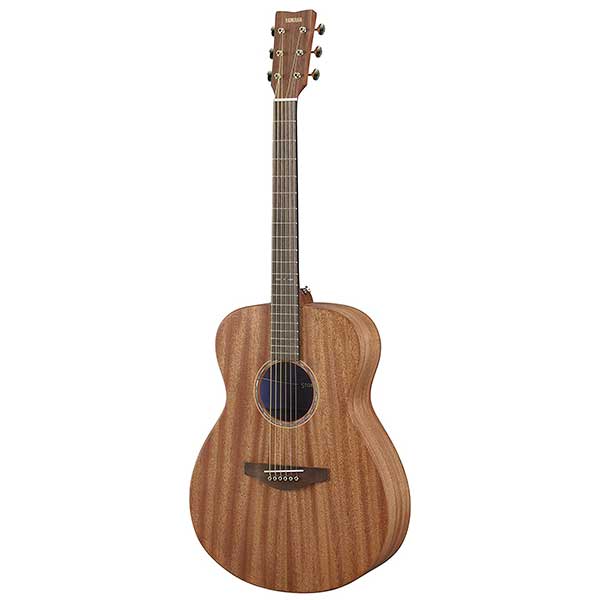 | | |
| --- | --- |
| Estimated Price | $450 |
| Top | Solid Mahogany |
| Back and Sides | Mahogany |
| Body Type | Concert / O |
| Bracing Pattern | Scalloped X |
| Frets | 20 frets |
| Preamp | No |
Overview: The Yamaha Storia Series of acoustic guitars comes in versions 1, 2, and 3. The Storia series is an intentionally planned upgraded system that allows beginning players to grow into better versions of their guitars as they improve. Gimmicky? Maybe, but they are definitely worth considering. Generally, they boast plug n' play, classy designs that are mobile and comfortable and have already taken into consideration so many of the things that beginning guitar players (and their parents) aren't aware of.
Body: The Storia 2 features a solid Mahogany Concert-style body (all three in the Storia Series are) and a semi-gloss finish. It also showcases a one-of-a-kind ultramarine interior color and abalone/ivory rosette inlay.
Neck: The slim, Walnut nato neck offers an "easy to grip" shape with 20 frets joined at the 14th fret. In addition, the string height comes placed at a comfortable area, adjacent to the hand-rolled fingerboard edges.
Conclusion: The Yamaha Storia 2 has a reputation for robust midranges and warm, vibrant tones. This is the best acoustic guitar for beginners under 500 dollars.
It's best suited for beginners and the bottom line is this is a solid choice for the new player and busy parents who want a quick preview of what future guitars might look like (and cost). It's also a brand that has earned consumer trust for the value and quality of their instruments.
3. Martin HD-28 Acoustic Guitar (Best Overall)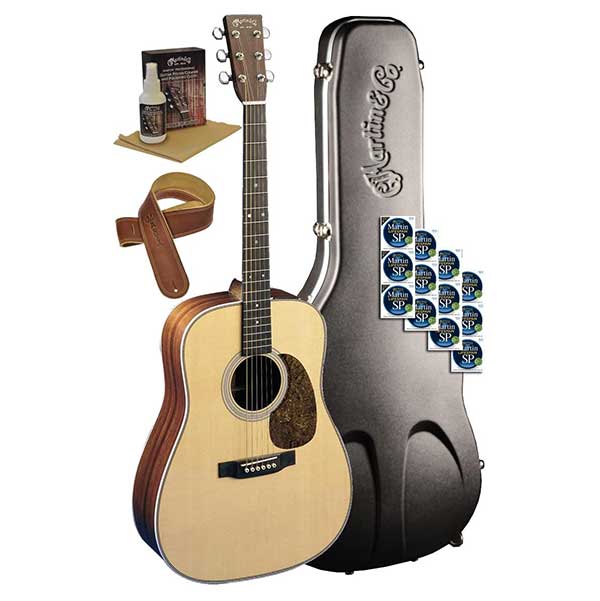 | | |
| --- | --- |
| Estimated Price | $3200 |
| Top | Sitka Spruce top |
| Back and Sides | East Indian Rosewood |
| Body Type | Dreadnought body |
| Bracing Pattern | 5/16 Forward-Shifted, Scalloped X Bracing |
| Frets | 20 frets |
| Preamp | No |
Overview: If you didn't wince at the price of this Martin's HD-28, you probably already know about its legendary full-bodied tone and volume. This is what other acoustic guitars hope to be when they grow up and has been the industry standard since 1931. Part of the Martin "Golden Era," the HD-28 is a modern take on the original dreadnought guitars manufactured in the 1930s. The clarity in the high end is unmatched, as is the defined bass. But what Martin has done superbly with the HD-28 is match their vintage quality and craftsmanship and signature tone with modern playability.
Body: The 2019 version of the Martin HD-28 features a standard dreadnought body with an "aging toner top color" and a Sitka Spruce top. The back and sides are made of East Indian Rosewood.
Neck: The neck is a select hardwood modified low oval shape with a high-performance taper. The original forward-shifted scalloped X-bracing pattern remains, but the neck has been modified for more comfort and execution. Also, the strings are wider, which makes it a little more user-friendly than the original. The Ebony fingerboard is contrasted with a dark Mahogany satin finish.
Tuner: The tuning machines are "Nickel Open Gear" and the hardware features "Butterbean" knobs.
Conclusion: The HD-28 plays like butter and the sound is rich and robust; if you've never played or heard one played, you really should. This one is for the guitar connoisseur and dreamers. No other acoustic guitar has the Martin tone, and as a result, everyone wants one. Warning: Once you play this guitar it may be difficult to play any other. The bottom line is if you can afford it, why wouldn't you own one.
4. Taylor GS Mini Mahogany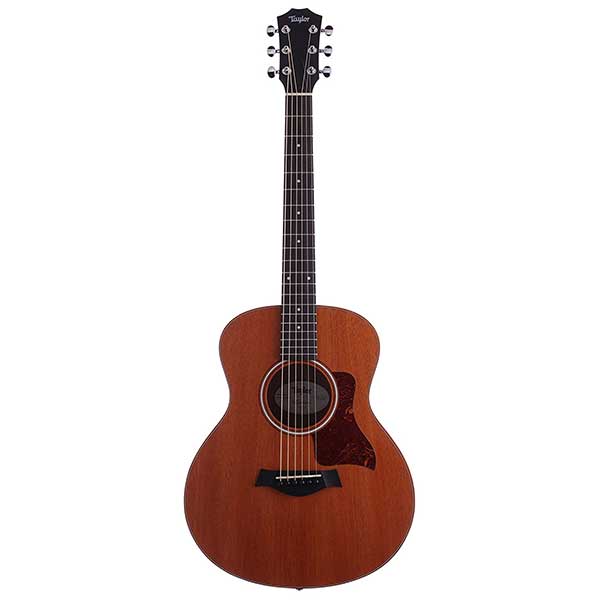 | | |
| --- | --- |
| Estimated Price | $600 |
| Top | Solid Mahogany |
| Back and Sides | Layered Sapele |
| Body Type | Taylor Grand Symphony Mini |
| Bracing Pattern | GS Mini With Relief Rout |
| Frets | 20 frets |
| Preamp | No |
Overview: Taylor's reputation for design and build plays out in the form of their Taylor GS Mini. The portability of the design is a strength, no doubt, but is also probably the least attractive feature of this guitar. The miniature label gives the illusion of a smaller sound, but it is quite the opposite.
Body: The top is constructed completely from solid Mahogany and the back and sides are made from Sapele. The combination of the two results in an aesthetically awesome-looking guitar with deep, resonant sound and full projection. Taylor layers the wood, which gives it a much warmer tone.
Neck: Taylor GS mini-profile neck is constructed from Sapele wood. The 20-fret fretboard is made of rare African Ebony and is 23.5" in length. The playability of the neck has no fret buzz sound and is smooth with comfortable action. The action is intentionally set low to suit more experienced players but is also adjustable. Like the fretboard, the bridge is also built from genuine African Ebony.
Tuner: The headstock overlay is Sapele wood covered with Lexan for durability and the tuner is a Chrome GS Mini with chrome buttons.
Conclusion: This guitar is made for well-guided players that want something that will last a long time. Other than the GS Mini Hard Bag, the guitar doesn't come with any accessories, but don't underestimate the value and quality of that bag! The bottom line is that the Taylor GS Mini acoustic guitar is a pro-series beginner guitar for players who appreciate the attention to detail and quality.
Popular Related Article: Recommended Acoustic Guitars Under $500
5. LAVA ME 2 (Best Carbon Fiber)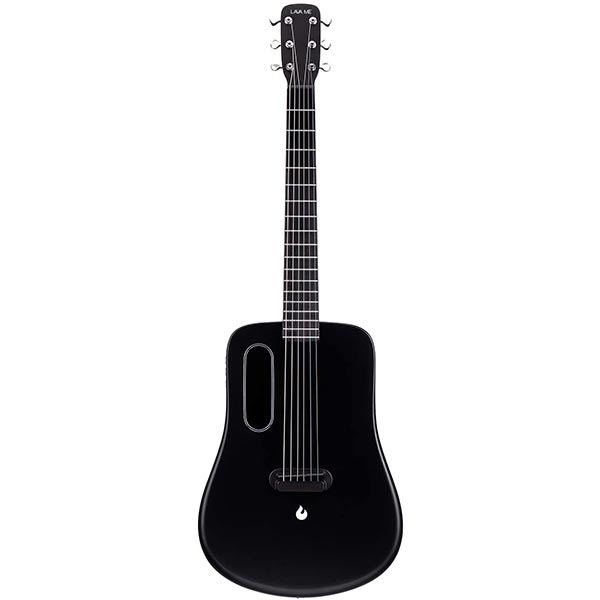 | | |
| --- | --- |
| Estimated Price | $800 |
| Top | Super Airsonic (Carbon Fiber Composite) |
| Back and Sides | Super Airsonic (Carbon Fiber Composite) |
| Body Type | FreeBoost |
| Bracing Pattern | Not Available |
| Neck Width | 1.69" |
| Frets | 18 |
| Preamp | L2 Pro Preamp System |
Overview: The Lava Me 2 is probably the most unique guitar out there. Obviously, the unusual body shape and soundhole, as well as the carbon fiber construction are what set it apart at first glance, but there is even more to it. Its compact dimensions make it an ideal travel instrument which also works in a live setting, thanks to the battery-powered built-in preamp system. The latter enables you to apply real-time effects to your playing without the need to hook the guitar up to an amp, pedals, and effects. This guitar is the best example of why you shouldn't be a purist. Yes, it's made out of Airsonic, which is a carbon fiber composite, but Ovation has been using carbon fiber in their guitars for ages, and they are great. The Lava Me 2 is even better.
Body: One of the advantages of Airsonic, as is the case with all carbon fiber composites, is that it's very light, which makes this both a great beginner instrument and a great portable guitar. Its honeycomb structure makes the entire soundboard resonate in a way we've never seen before on any guitar. It's also tough as hell, and because carbon fiber isn't affected by temperature or humidity changes, you can pretty much play this in any setting, which makes it a real workhorse, too.
Neck: The neck is made out of a combination of carbon fiber and aluminum, which means superb rigidity and stability. The fretboard also used fancy materials, such as high-pressure laminate. You won't have to worry about this guitar going out of tune any time soon. It has 18 frets.
Electronics: This is probably the most fascinating thing about this guitar is the L2 preamp system, developed in collaboration with L.R.Baggs, which allows you to add effects to your acoustic playing with a pedalboard. You can add a delay effect, or make use of its Turbo mode, which boosts the volume of your solos.
Conclusion: The Lava Me 2 demonstrates how a high-tech approach to guitar can only lead to innovation, but also solving some of the widely accepted issues associated with traditional guitars. We love it.
6. Taylor GS Mini-e Solid (Best Under $1000)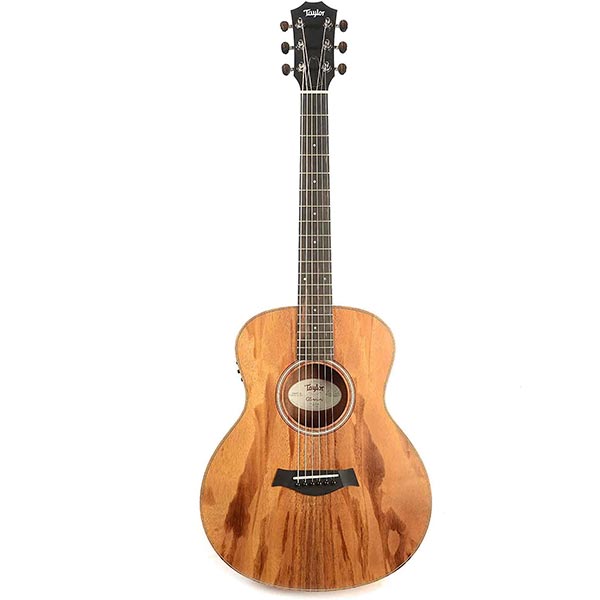 | | |
| --- | --- |
| Estimated Price | $900 |
| Top | Solid Hawaiian Koa |
| Back and Sides | Layered Koa |
| Body Type | Grand Symphony Mini |
| Bracing Pattern | GS Mini with Relief Rout |
| Neck Width | 1.687" |
| Frets | 20 |
| Preamp | Yes |
Overview: One of the most appealing guitars on this list is the Taylor GS Mini-e Solid. It represents just the right combination of portability, affordability, and sounding like a proper guitar. It's going to feel right at home by the campfire or on stage, and it's not going to burn a huge hole through your budget. The first thing that captures your attention here is the lovely top made out of solid Koa tonewood, and because this beginner guitar comes with a built-in preamp, beginner players will also be able to share their music with the world. It may not be a full-sized guitar, but it packs a big punch just like a regular one.
Body: We've already mentioned the striking top of this guitar's body, which is made out of solid Hawaiian Koa, which produces a balanced, warm sound similar to mahogany, but with an added shimmering quality. The back and sides are made out of laminate wood, which is common for this price range. We also love that the back is arched, which makes it extremely comfortable to play.
Neck: Because of the smaller form factor, the GS Mini-e has a shorter 23.5" scale, which makes chord playing a true breeze. Sapele is used for the neck, whereas the fretboard is made out of genuine African ebony. We also have to point out the matte finish of the neck, which allows your hand to glide, even if you sweat a lot.
Electronics: This little gem of a guitar comes with a built-in preamp, which means you can take it to the stage as well. The amplification in question is the Expression System Basic, which should be familiar to Taylor fans. It features the piezo pickup design which is lifted straight from their premium Taylor ES2 system. The guitar also has a chromatic tuner with an LED screen which is battery-powered.
Conclusion: The Taylor GS Mini-e is a fantastic beginner guitar for smaller players and those looking for portability. You also get the built-in preamp, solid top, and the famous Taylor build quality to boot. What more could you want? In my opinion, this is the best beginner acoustic guitar under 1000 dollars.
7. Epiphone PRO-1 Acoustic Guitar (Budget Pick)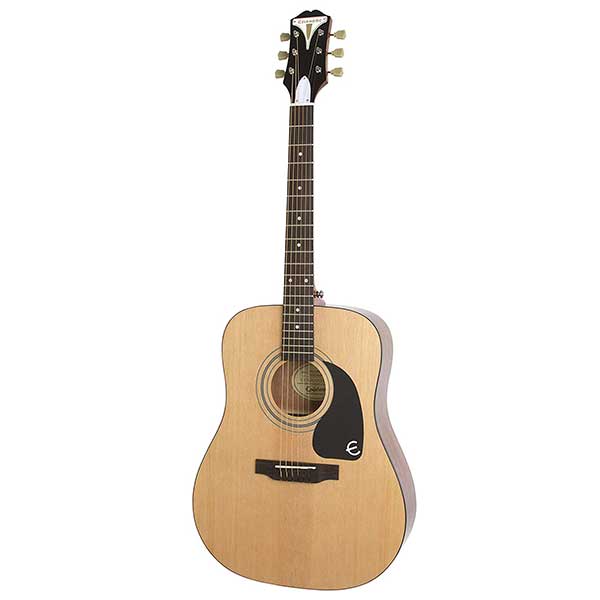 | | |
| --- | --- |
| Estimated Price | $200 |
| Top | Spruce Laminate |
| Back and Sides | Laminated Mahogany |
| Body Type | Dreadnought body shape |
| Bracing Pattern | Custom bracing pattern |
| Frets | 20 JumboPRO frets |
| Preamp | No |
Overview: The Epiphone PRO-1 Acoustic Guitar features a classic full-sized dreadnought body shape and a reduced 24.75" scale length (slightly smaller than the DR-100). The one listed here is "Sunburst," but Epiphone offers some pretty cool other colors as well, including "Blueburst," Ebony, Natural, and Wine Red.
Body: The top wood is a Spruce laminate and, although the funky colors are fun and not cheesy, I'd still recommend the classic Natural. The back and sides are both laminated Mahogany.
Neck: Epiphone's EZ-Profile C shape is what makes the neck of this guitar its finest feature. It is comfortable with a well-lubricated fretboard with 20 JumboPRO frets. Their enormity makes it easy to fret notes, and combined with the shortness of the neck, this one is a no-brainer for anyone prioritizing "ease of play." The PRO-1's Rosewood bridge is designed to make changing strings easier and come fitted with low gauge strings, another convenient plus.
Conclusion: Combine the guitar's feel to the vibrant sounds and reasonable price and you've got a winner. This is obviously not a high-end guitar, but the crispness and natural resonance of sound-evoked from the dreadnought body shape are worthy. The bottom line is that the PRO-1 is inexpensive rather than "cheap," and has an easy-to-play design, and creates an effortless guitar-playing experience.
Related Popular Article: Roundup of Our Favorite Acoustic Guitars Under $1000
8. Martin Dreadnought Junior Acoustic Guitar (Editor's Choice)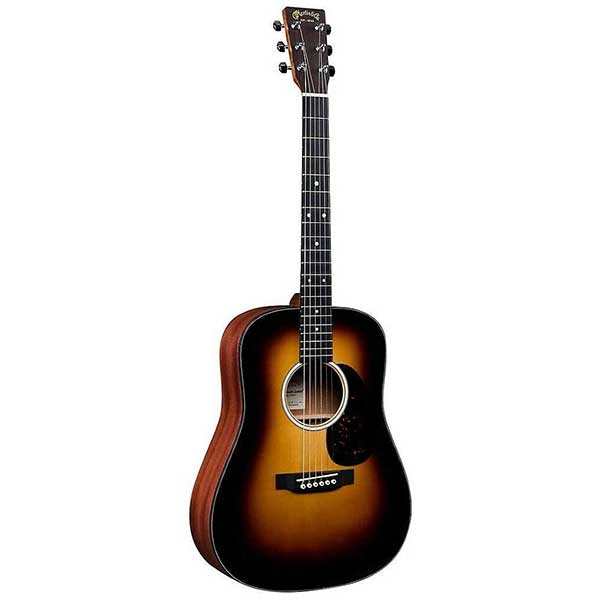 | | |
| --- | --- |
| Estimated Price | $500 |
| Top | Solid Sitka Spruce |
| Back and Sides | Solid Sapele |
| Body Type | D Junior |
| Bracing Pattern | scalloped X |
| Neck Width | 1.75″ |
| Frets | 20 |
| Preamp | No |
My Review: The Martin Dreadnought Junior Acoustic Guitar gives players the unique experience of playing with a smaller built instrument that still produces an extraordinary sound.
Body/Cutaway: The dreadnought body without a cutaway provides a deep, warm resonance. This is a smaller body and classified as a "D Junior." The top wood is made of Sitka Spruce and accompanied by Sapele for the back and sides, still maintaining a big sound considering its size. The smooth, satin finish will provide comfort while playing sitting down or standing up with a strap.
Neck: The dreadnought junior neck shape with its High-Performance Taper allows players to move fluidly from fret to fret. This is "fast neck" with a scale length of 24″. It is made of solid hardwood, the fingerboard made of FSC Certified Richlite. The neck is also touched up with a rich satin finish. Similar to its fingerboard, the bridge is made of FSC Certified Richlite. The materials of the saddle and nut are built from compensated white tusq and white Corian. The guitar's chrome enclosed gold gear that ensures easy tuning. This model does not have its own preamp.
Conclusion: With its simple, yet professional design, this guitar is excellent for anyone investing in their first guitar. Whether on the road or playing from home, this guitar will be comfortable and fun to play. For the value, the Martin Dreadnought Junior Acoustic Guitar is tough to beat.
9. Yamaha L-Series Transacoustic Guitar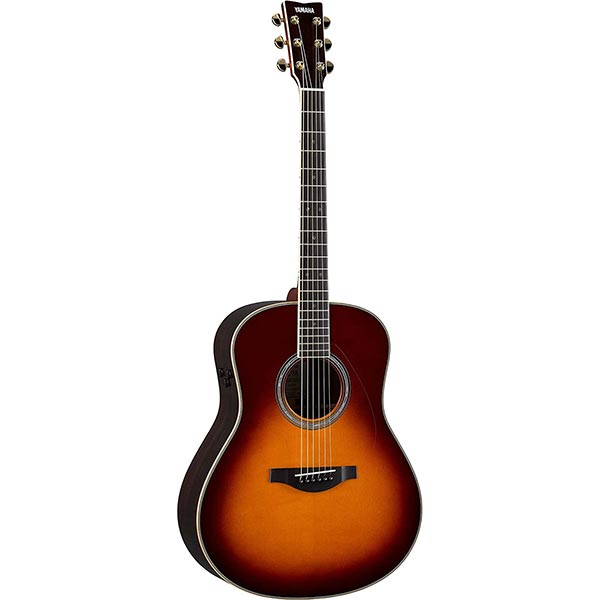 | | |
| --- | --- |
| Estimated Price | $1200 |
| Top | Solid Engelmann Spruce A.R.E. |
| Back and Sides | Solid Rosewood |
| Body Type | Jumbo |
| Bracing Pattern | Non-Scalloped Bracing Design |
| Neck Width | 1.75" |
| Frets | 21 |
| Preamp | Yes |
Overview: Yamaha makes some great acoustics, and its L-Series is no exception, with a body made out of solid rosewood with a solid Engelmann spruce top. However, high-quality materials and great build quality are not this guitar's party piece. What this guitar does is recreate the sound, and the experience, of natural reverb and chorus you get when playing in a large room. It does this thanks to an actuator on the inside of the body which vibrates when you pluck the strings. These vibrations are then distributed through the air, as well as the guitar body, which makes for a more complex sound. If you like your guitar to sound big, this is the one to get.
Body: This Yamaha relies on modified non-scalloped bracing, along with the spruce top, to resonate brightly, but without compromising the low end of the sound spectrum. Yamaha's very own A.R.E process ages the wood and makes it sound more vintage, mature, and fully developed.
Neck: The neck is made out of a 5-ply combination of rosewood and mahogany, with an ebony fingerboard. The straight neck tape enables comfortable playing in any position, and the hand-rolled fingerboard edges will have you playing this guitar for hours.
Electronics: The Yamaha L-Series TransAcoustic guitar has a built-in preamp with a piezo pickup, but what we find even more interesting is the panel with three control knobs which allow you to add effects such chorus, reverb, and TA switch/line out volume control. These allow you to really expand the sound of your guitar, no matter where you are playing it.
Conclusion: The Yamaha L-Series TransAcoustic guitar is a fantastic instrument that adds a little something extra to the usual goodness we are used to from Yamaha's premium models. Highly recommended.
10. Fender CD-60SCE Dreadnought Acoustic-Electric Guitar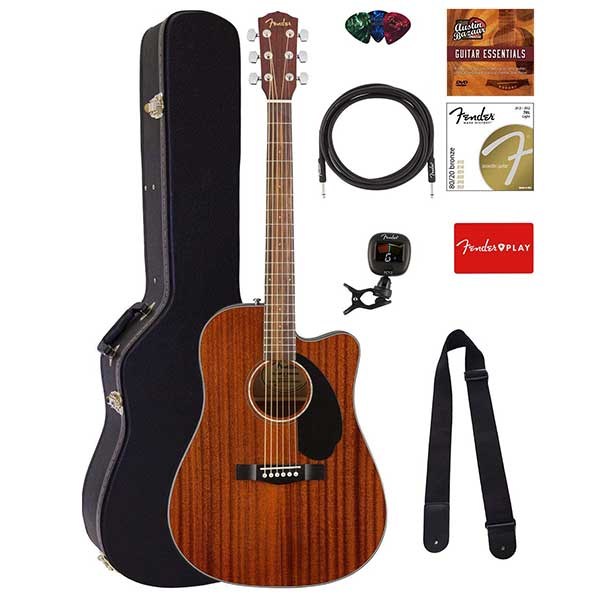 | | |
| --- | --- |
| Estimated Price | $380 |
| Top | Spruce |
| Back and Sides | Laminated and Solid wood |
| Body Type | Dreadnought |
| Bracing Pattern | Quartersawn scalloped X |
| Frets | 20 frets |
| Preamp | Yes |
Overview: This Austin Bazaar version of the Fender CD-60CE acoustic-electric guitar is, if nothing else, one of the best-selling guitars on Amazon. Of course, it doesn't hurt that it comes fully equipped with a bundle of accessories that includes everything but the kitchen sink. As a beginner, purchasing a bundled option such as this will save you time hunting down all of the accessories you will eventually need anyway. The major bonus is the hard-shell case.
Body: The Dreadnought body is a combination of laminated and solid wood, typical for a starter kit in this price range.
Cutaway: The dreadnought cutaway style body gives you easier access to the lower frets, while the scalloped "X"- bracing (stands for "extra resonance) helps with projection.
Neck: The neck, which measures 43 mm wide at the nut and 57 mm wide at the heel, and the body both have an attractive all Mahogany finish. However, the neck is set off nicely with a contrasting black and white.
Preamp: The on-board preamp gives a relatively wide range of options for shaping your sound, setting it apart from many of similar Fender models of this kind.
Electronics: The electronics (by the way, this model also comes in a non-electric model as well), features the Fishman Isys III System and easily pass the "intro to guitar" test.
Tuner: The included tuner works well and the chrome tuning knobs and the "mother of pearl" soundhole design is a nice touch.
Conclusion: The Fender CD-60CE is designed for beginner to intermediate players who appreciate a high-quality acoustic-electric guitar that is versatile and affordable. It wouldn't make our list if it didn't sound as good as it looks, and it is definitely worth the price. The bottom line is, in the sea of beginner bundle options, this setup is above average, with hundreds of positive reviews from happy customers.
11. Fender CD-60S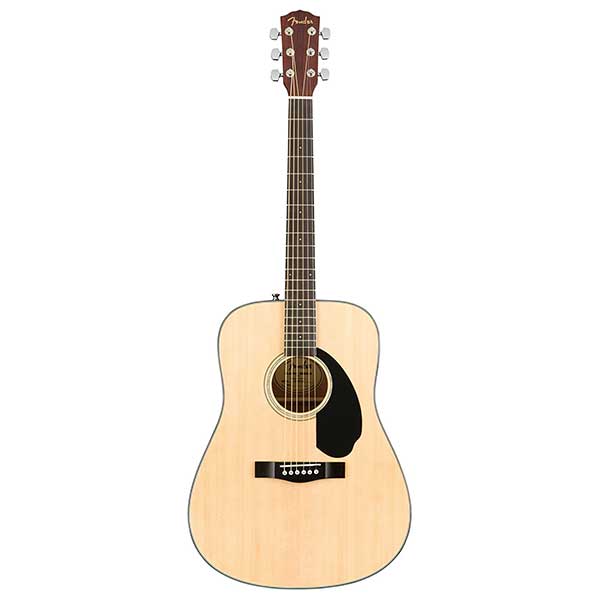 | | |
| --- | --- |
| Estimated Price | $270 |
| Top | Spruce |
| Back and Sides | Mahogany |
| Body Type | Dreadnought |
| Bracing Pattern | Quartersawn Scalloped "X" |
| Frets | 20 frets |
| Preamp | No |
Overview: The Fender CD-60S is a beginning player's dream guitar and less expensive than the Fender CD-60CE bundle also mentioned in our reviews. It comes with a gig bag, strap, picks, strings, and a free three-month subscription to Fender Play. Fender Play is an easy-to-use online platform for new players to practice their skills. I wouldn't recommend relying on this service as a substitute for a human guitar instructor, but the added support certainly never hurts.
Body: The dreadnought body style of the CD-60S presents a gloss-finished solid Spruce top, a Fender classic that supports a dynamic range and a bright, resonant sound. If you're equally concerned with playability and aesthetics, this is not the guitar for you. The look is rather simple and may even be off-putting to some, but this is an excellent guitar to learn or play for novices and pros alike.
Cutaway: There is no cutaway, which most new players won't mind if they are comfortable with the reach as is.
Neck: The back and sides are laminated Mahogany, as is the 20-fret walnut fingerboard and "easy to play," neck. Thanks to the comfortably rolled fingerboard edge of the neck, it really is quite comfortable and easy to play. The Walnut bridge with a compensated saddle is sufficiently supportive, and tuning is great right out of the box. You won't have to shy away from alternate tunings with this guitar either, which is often the case for other entry-level instruments.
Conclusion: Overall, the sound is mature for what you might expect in this price range, but it can tend to get a little thin because of the laminated surfaces. This is a "young player's" guitar, so keep in mind the price range you are shopping in and adjust your expectations accordingly. Pay a little extra to have a technician or luthier set it up with a bone nut and bridge and you'll have yourself a bright, responsive beginning acoustic guitar for both strumming or fingerpicking. For the money, this is easily one of the best beginner acoustic guitars out there!
Related Article: Our Favorite Acoustic Electric Guitars Under $500
12. Martin LX-1 Little Martin Acoustic Guitar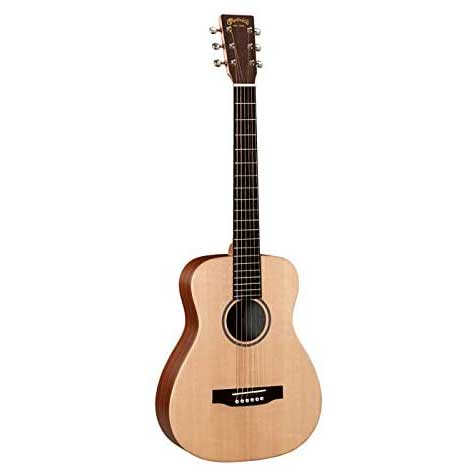 | | |
| --- | --- |
| Estimated Price | $400 |
| Top | Solid Sitka spruce |
| Back and Sides | Mahogany pattern HPL textured finish |
| Body Type | Concert/O |
| Bracing Pattern | X |
| Frets | 20 frets |
| Preamp | No |
Overview: The Martin LX-1 Little Martin Acoustic Guitar serves as a wonderful beginning instrument. Its "small but mighty" 23" length build features a Concert/O shape without a cutaway.
Body: The body is built with combination of solid Sitka Spruce with high-pressure Mahogany laminate. The back and sides are laminated while the Sitka Spruce sits on the top, a standard combination for a Martin blues guitar body.
Neck: The low, oval-shaped neck is tailored for beginning students whose hands may be smaller. It's constructed of Rust Birch laminate with an FSC Certified Richlite fingerboard with 20 frets. The hand-rubbed finish gives both the neck and body a more classic look, offering a feeling of authenticity.
Conclusion: The LX-1 is ideal for any beginner, particularly those who might have a more difficult time cradling larger guitars. As expected, the size compromises the projection of sound, but if you're looking for that big Martin sound then that's what you should be shopping for a big Martin guitar. The bottom line is that, for its size, the LX-1 sounds crisp and balanced, and still maintains an overall warmth.
13. Martin LX1E Little Martin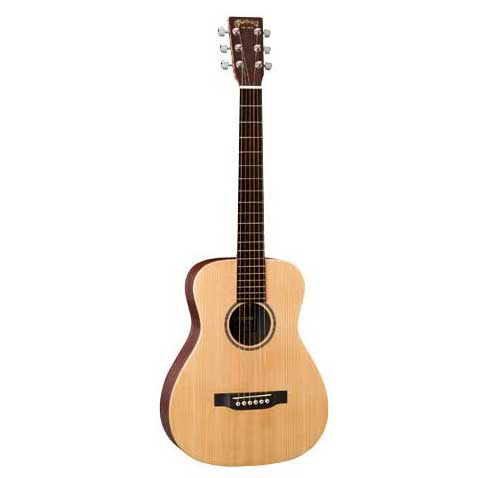 | | |
| --- | --- |
| Estimated Price | $500 |
| Top | Solid Sitka Spruce top |
| Back and Sides | Laminated Mahogany |
| Body Type | Modified O-14 |
| Bracing Pattern | Non-scalloped X-type |
| Frets | 20 frets |
| Preamp | Yes |
Overview: The "E" in the Martin LX1E Little Martin could easily stand for "excellent." But because it's really just the electric-acoustic version of the Martin LX1, the "E" is for "electric."
Body: The non-cutaway, natural modified 0-14 fret body has the same solid Sitka Spruce top as its acoustic counterpart, and the same hand-rubbed finish. The back and sides are the same as well, laminated with a Mahogany pattern HPL textured finish.
Neck: The neck is a medium-low oval shape made of Rust Birch laminate, meaning you get the same beginner-friendly grasp with great durability. The nut material is a sold Corian and the neck joint is mortise/tenon.
Electronics: The Martin LX1E Little Martin is definitely a twin to its acoustic brother, but because of the difference the electronics bring onboard, they are in no way identical. In regard to sound, think of the LX1E as the more mature, modern brother who finally figured out how to one-up his sibling. The "E" is all about the pre-installed Fishman Sonitone pickup that, once plugged in, makes your sound incredibly big. It's still a beginner guitar, but don't be fooled; this little number is used on major stages all over the world to add color, tone, and variety.
Conclusion: You'll get a gig bag when you order the LX1E, which is quite thoughtful considering that this guitar is especially designed for kids or adults looking to haul around their axe to lessons and gigs. The bottom line is that the LX1E is a perfect choice for people who want a small guitar with a big sound, or who like to travel but hate leaving their guitar at home.
Popular Related Article: Our Favorite Cheap Electric Guitars
14. Epiphone EJ-200SCE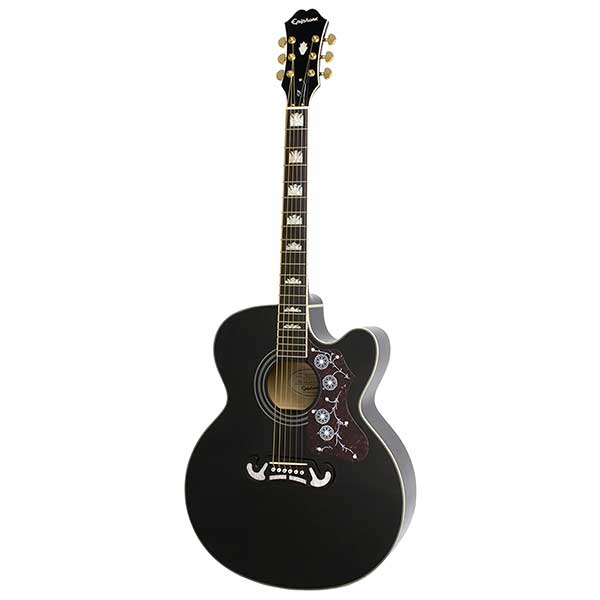 | | |
| --- | --- |
| Estimated Price | $550 |
| Top | Sitka Spruce |
| Back and Sides | Laminated Hard Maple |
| Body Type | Jumbo |
| Bracing Pattern | X bracing |
| Frets | 20 frets |
| Preamp | Yes |
Overview: Built with the same frame as the Gibson, this jumbo guitar is the crème de la crème of Epiphone acoustic-electric guitars.
Body: The top is made of select Sitka Spruce while the back and sides are a laminated Hard Maple. If you're familiar with the "King of Flat-Tops," the Gibson J-200 from the 1930s, this guitar is its clone.
Cutaway & Preamp: The main difference is that the Epiphone has a single cutaway, which steals nothing from the sound while adding full access to the fingerboard. The cutaway, which is rare on jumbo guitars in the first place, combined with the fierce preamp system, creates a sound built for kings.
Neck: Unique to the neck design is what they call a "SlimTaper" in the 60s 'D' shape design and a pau ferro fretboard. With twenty frets and a twenty-five-and-half inch scale length, this guitar will sound great on day one and will improve as it ages.
Electronics: The electronics are awesome. The eSonic2 preamp system offers extraordinary tone and excellent sound-shaping controls.
Pickups: The sound produced by the two German-engineered Shadow pickups is nothing less than outstanding with an unexpected balance of sound. Under the bridge sits a low-impedance Shadow NanoFlex pickup made of a flexible sensing material that interprets the tone of the guitar body superbly. At the end of the fretboard is the Shadow NanoMag pickup with three Samarian-cobalt magnets that does a beautiful job of picking up the entire sound spectrum. You can blend the two signals with an individual EQ knob for each pickup, so blending the two signals is a snap.
Tuner: There is also a phase inversion toggle, volume knob, and an excellent chromatic tuner.
Conclusion: If you're a fan of Gibson guitars in general, you'll LOVE this Epiphone. Epiphone is licensed to replicate Gibson guitars, and they do it very well.
15. Gretsch G9500 Jim Dandy Flat Top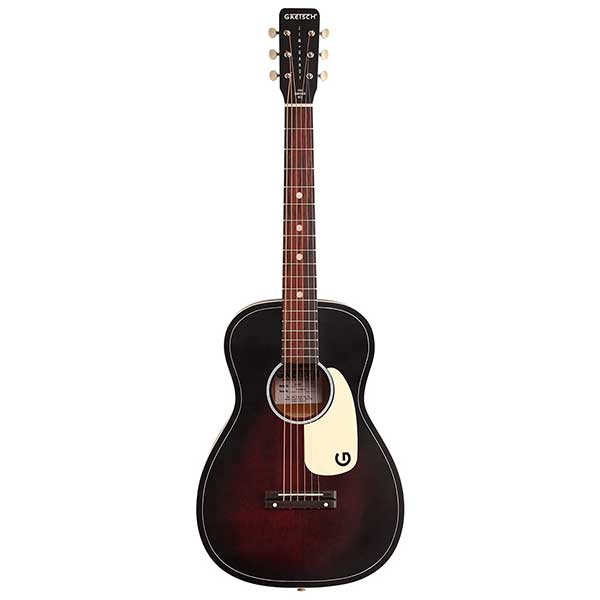 | | |
| --- | --- |
| Estimated Price | $190 |
| Top | Basswood |
| Back and Sides | Basswood |
| Body Type | Parlor-size |
| Bracing Pattern | X bracing |
| Frets | 18 frets |
| Preamp | No |
Overview: The Gretsch G9500 Jim Dandy Flat Top brings you back to a simpler time, perhaps a time when spending a lot of money on a beginning guitar was unheard of. Make no mistake, this guitar does its best to give as much quality as possible at an affordable price and, for the most part, that's exactly what it does.
Body: The vintage white finish (limited edition) is the most obvious of the visual retro feel for this throwback. It emulates Gretsch "Rex" parlor guitars of the 30s, 40s, and 50s. Designed with an 18" Agathis body, nato neck, and Rosewood bridge, it might at first seem like these woods were thrown together just because they happen to be sitting behind the shed. But you might be surprised at the result.
Neck: There are no sharp fret ends, the finish was equal and smooth, and the neck joint is as perfect as you could expect. The "C" shape neck with a vintage style fretboard accommodates 18 frets, and the nut width is 1.6875″ (42.8 mm).
Electronics/Preamp: Coming from a small-bodied guitar intent on being replaced sooner rather than later, the range of tones was at least mediocre if not slightly better. The bass sound was less than impressive, but there is no preamp, so there. What was most impressive about the G9500's sound was the clean low and mid-range. You'll have to work for any kind of consistency in all ranges, however. The volume was higher than expected which (we think) is a good thing.
Conclusion: Overall, it would be fair to say that the overall sound and build of this guitar is good enough to begin on if your budget is constrained. These guitars are not built to last, so your step-up is probably right around the corner anyway. The bottom line is for the price, it is better than expected.
Related Article: Roundup of Our Favorite Beginner Electric Guitars
16. Yamaha CSF1M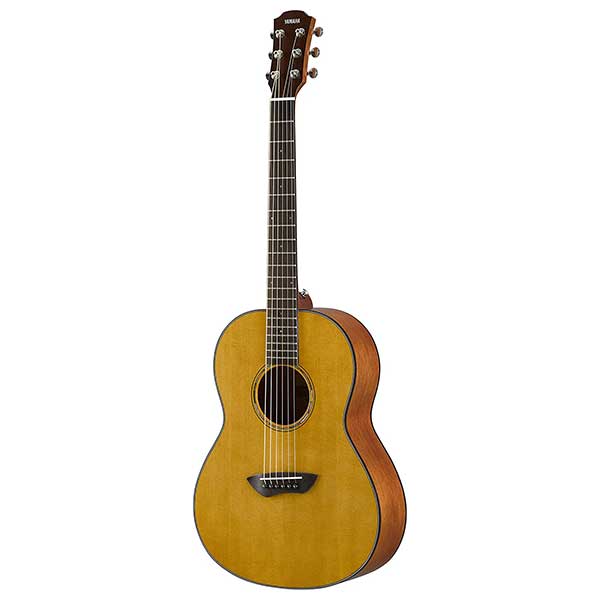 | | |
| --- | --- |
| Estimated Price | $450 |
| Top | Solid Sitka Spruce |
| Back and Sides | Laminated Mahogany |
| Body Type | Folk |
| Bracing Pattern | Forward shifted pattern Scalloped |
| Frets | 20 frets |
| Preamp | No |
Overview: The Yamaha CSF1M features a classy, but not-so-flashy Folk-style body (no cutaway) and compact size.
Body: The top wood is solid Sitka Spruce with the back and sides constructed of laminated Mahogany, making for a warm and well-balanced tone with surprisingly quality low-end for a smaller guitar. It's a step up from some of the other classic, less expensive Yamaha parlor guitars that come in either Tobacco Brown Sunburst (costs extra) or a natural finish. and its resonating sound. Both come with an attractive white and black body binding with a simple abalone rosette. The sides of the CSF1M are broader than some of the other Yamaha models, which makes for a more full-bodied sound. It's also smaller than some other parlor guitars, coming in at a length of 23.6". Other reviewers have commented on how that slight change in length makes a big difference in holding it for small players.
Neck: The neck is made from solid nato, with a 20-fret rosewood fretboard. The comfortable C-shaped profile makes it enjoyable to hold and play. The playability is fine out of the box, but depending on your needs, this one might benefit from a professional setup after purchase.
Electronics/Preamp: For the price, the standard CSF1M hardware delivers. At first grasp, it's not immediately apparent that you're holding an electro-acoustic. Although there is no preamp panel on the side bout, it's understandable that you might not notice the electronics because they're tucked away in the soundhole. The passive SRT Zero-Impact piezo pickup is a great addition, but that also means the amp will be doing all of the sound-shaping work.
Tuner: The CSF1M also features a solid rosewood bridge with a unique offset design (a urea saddle with matching urea nut). As you'd expect from a Yamaha of this quality, the diecast chrome, closed-gear tuning machines are precise and reliable, and the Elixir NANOWEB 80/20 Bronze Light strings are a nice added touch.
Conclusion: This guitar is relatively new on the market and has quickly become a go-to parlor guitar for many players. It's also a great option for beginners and travelers. The bottom line is the is a quality parlor guitar with exceptional extras at an affordable price.
17. Epiphone AJ-220S Acoustic Guitar Mahogany Burst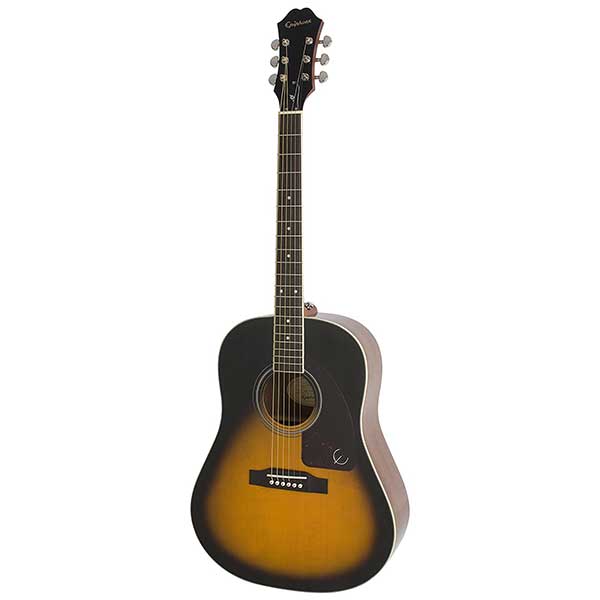 | | |
| --- | --- |
| Estimated Price | $300 |
| Top | Sitka Spruce top |
| Back and Sides | Mahogany |
| Body Type | Advanced Jumbo |
| Bracing Pattern | X bracing |
| Frets | 20 frets |
| Preamp | No |
Overview: If this is the style of guitar you've been perusing and it's in your budget range, you can stop looking now. The Epiphone AJ-220S Acoustic Guitar is a true head-turner. Featuring a luxurious Sitka Spruce top with Mahogany sides and back would be a great start for any acoustic but consider that this model also offers a Rosewood fretboard, a small round upper bout, and nickel hardware. Consider this one a gift featuring appointments you usually only find on higher-end guitars.
Body: Built with a jumbo body design, the Epiphone AJ-220S creates a large sound chamber with a depth body and the width of the shoulders that offers a voluminous sound. The combination of the Sitka Spruce top and Mahogany back and sides projects rich harmonics and clarity in tone.
Neck: The Mahogany neck is durable, and the Rosewood fretboard and bridge enables lasting sustain with a deep, beautiful appearance. Because of the quality of craftsmanship, over time, the Spruce top will age to an even warmer, rich color. The neck and body of the guitar remain stable thanks to the dovetail neck joint (Slim Taper), without compromising the tone. Whatever your level of playing, you'll find this guitar delivers great projection with a crisp, rich timbre while strumming or picking.
Tuner: They have sealed die-cast tuners with a 14:1 ratio.
Conclusion: This Epiphone is an entry-level instrument for anyone looking for a large, more mature sounding guitar and is ideal for both beginners and professionals. The bottom line is that this Epiphone offers an epic tone for the price – an absolute steal.
18. Yamaha F335 Acoustic Guitar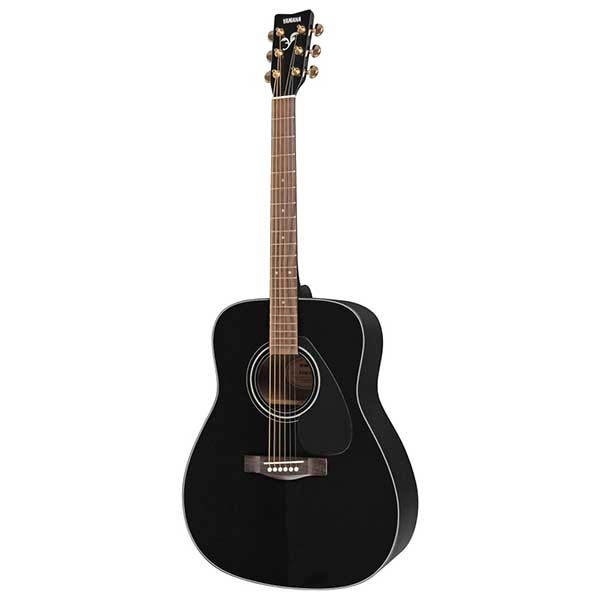 | | |
| --- | --- |
| Estimated Price | $170 |
| Top | Spruce |
| Back and Sides | Meranti |
| Body Type | Dreadnought |
| Bracing Pattern | Scalloped X |
| Frets | 20 |
| Preamp | No |
Overview: There are many ways to describe the Yamaha F335, but if there is one word that sums up it up best overall, it would be solid.
Body: Built with a lower grade of wood, the laminated Spruce top is not very porous, but it is sturdy and dependable. The traditional dreadnought body shape, Rosewood fingerboard and bridge, and Meranti back and sides, would otherwise make this a visually pleasing guitar, but the poor finish makes it look and feel fake or plastic. It's as if they went heavy on the laminate to compensate for the low-quality wood (not an uncommon practice, unfortunately). Meranti, in particular, is a cheap wood. If it's any consolation, you can get this guitar in Tobacco Brown Sunburst rather than black, an old-school style that may help the aesthetic.
Neck/Tuner: There is not much information to offer here except to say that one reviewer said, "The neck is nice if you have medium or large hands." It comes with 4 accessible frets, 20 frets overall, and gold diecast tuners. There is also a tortoiseshell pickguard.
Conclusion: The F335 definitely sits on Yamaha's low end of guitar quality, but Yamaha has had a reputation for decades now for making excellent playing and sounding guitars at a ridiculously tempting price point. This Dreadnought style guitar is no exception. It's an inexpensive attempt to mimic the Martin D series and I think it's fair to say you are not going to touch the build quality of a Martin, but this will get you a good portion of the way there for a small fraction of the price. Seriously, the value you find from Yamaha's guitar lineup is hard to compete with if you are on a strict budget. That's what makes this, and other models in the Yamaha lineup impossible to leave off our list of best beginner acoustic guitars available.
19. Orangewood 6 String Acoustic Guitar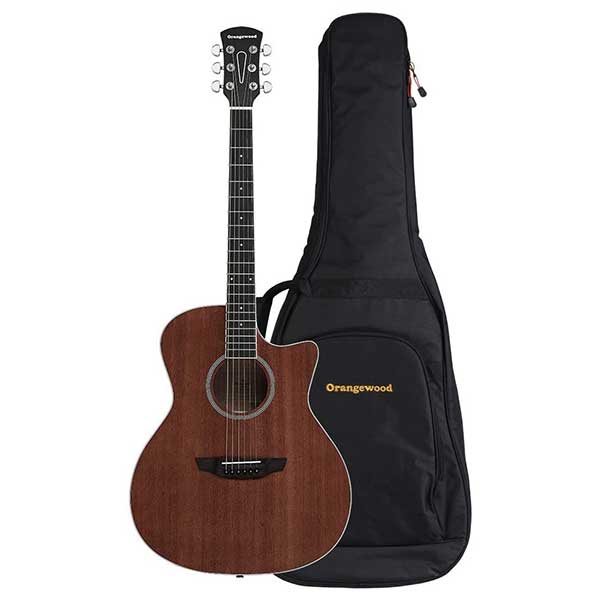 | | |
| --- | --- |
| Estimated Price | $135 |
| Top | Layered Mahogany |
| Back and Sides | Layered Mahogany |
| Body Type | Mini Grand Concert |
| Bracing Pattern | Scalloped X |
| Frets | 20 frets |
| Preamp | No |
Overview: The Orangewood 6 String Acoustic Guitar balances the necessity for accessibility and affordability while still providing a quality guitar.
Body/Cutaway: The body shape is a lovely grand auditorium cutaway, brightening the sound and contrasting a typical dreadnought body without a cutaway. The top wood matches the wood of the back and sides that and is a rich, layered Mahogany that provides a punchy tone with a low overtone content.
Neck: The neck, also made of layered Mahogany, has a scale length of 25-½" allowing for fingers to naturally glide up and down. The fretboard is made of Rosewood and doesn't require a finish. Many guitar players appreciate the natural feel of this material and enjoy its warmer tone quality. The nut width stretches to 43mm, and the nut and saddle are made of a hard bone material. A delightfully smooth, satin finish compliments the wood of both the neck and the body.
Conclusion: Still relatively new to the market, the Orangewood 6 String Acoustic Guitar ensures affordability and quality. The bottom line is that any beginner should consider this guitar for the reasons stated above. As a bonus, all Orangewood instruments receive a professional setup in Los Angeles, CA before shipping and every guitar comes with a premium gig bag.
20. Ibanez AVD11-ANS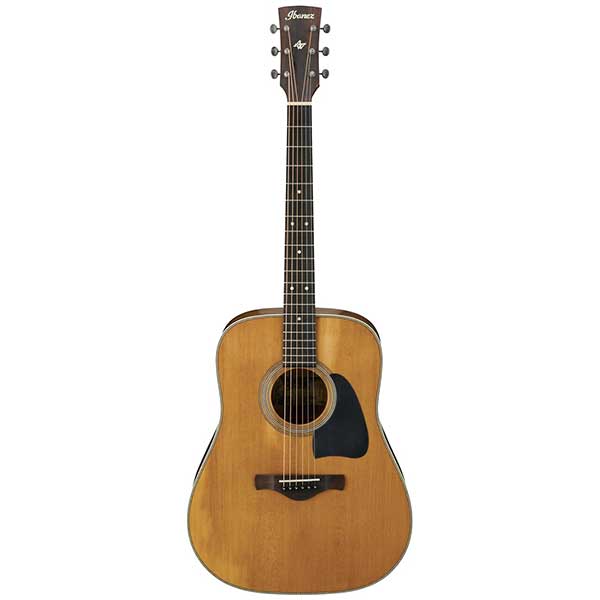 | | |
| --- | --- |
| Estimated Price | $550 |
| Top | Solid Caucasian Spruce top |
| Back and Sides | Mahogany |
| Body Type | Dreadnought |
| Bracing Pattern | Not specified |
| Frets | 20 frets |
| Preamp | No |
Overview: The Ibanez AVD11-ANS provides a unique, "aged" sound regularly sought after by seasoned guitar players.
Body/Cutaway: With a dreadnought body type and a single cutaway, it may at first seem similar to many other guitar models. However, its unique wood-drying process, "Thermo Aged," makes these guitars one of a kind. The top wood is a Thermo Aged Caucasian Spruce, which is a result of sufficient water release and a decomposition of resin within the wood. This causes the sound to become more powerful and resonant in addition to providing a faster strumming response. The back and sides are made of rich Mahogany. The body finish is a semi-polyurethane, which gives a shiny and rustic look.
Neck: The neck shape is a soft V, which allows players to hang their thumb over the side of the neck. The neck is made from Mahogany and finished with a satin polyurethane. The fretboard, which stretches 20 frets across, is the standard for most guitars. The overall scale length is 25.6 inches. The material of the fingerboard is known as Ovangkol and shares many tonal qualities with Rosewood. The headstock overlay and bridge are also made of Ovangkol. Other materials include the saddle and nut, which is made of an unbleached oil-impregnated bone.
Tuner: The tuning machines are made of antique chrome and shaped into oval knobs. This makes tuning the strings an easy and straightforward task. Some other accessories included in this purchase are the hex wrench and the bridge pin.
Conclusion: Those interested in this model should have some experience playing guitars. The bottom line is that the Ibanez AVD11-ANS may cost more, but it is the state-of-the-art craftsmanship and high-quality sound you're paying for.
21. Taylor GS Mini Rosewood Acoustic Guitar Natural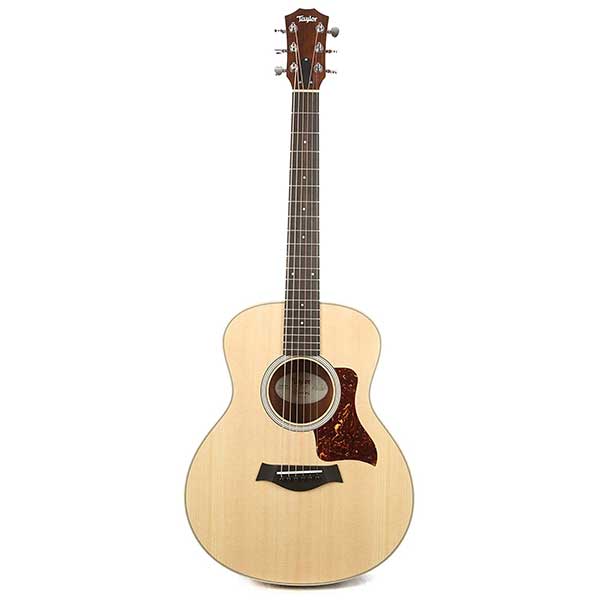 | | |
| --- | --- |
| Estimated Price | $650 |
| Top | Solid Sitka Spruce |
| Back and Sides | Layered Rosewood |
| Body Type | Taylor Grand Symphony Mini |
| Bracing Pattern | GS Mini with Relief Rout |
| Frets | 20 |
| Preamp | No |
Overview: The pairing of Sitka Spruce and layered Rosewood tonewoods is striking on the Taylor GS Mini. It is warm and inviting, yet also looks like it could jump out of the gig bag all by itself and start its own party. Maybe that's because of its "cute" scaled-down size, but after one strum a new player quickly learns just how mature-sounding this little bugger can be.
Body/Cutaway: There is no cutaway on this Taylor Grand Symphony Mini body type, but the varnished wood combos along with a solid structural bracing pattern (the GS Mini with Relief Rout) is a winning recipe for both sound and portability. The Spruce top brings both stiffness and elasticity in the right proportions to offer a crisp articulation and a broad dynamic range. The layered Rosewood back and sides fill out the low tones and offer an equal resonance on the brighter high end. Smaller guitars like this sometimes fall short in bringing the volume necessary for confidence and performance, but the arched back of this guitar generates plenty of sound.
Neck: The Mahogany, matte-finished neck is the standard Taylor GS Mini Profile shape with a nut width of 1-11/16″ (42.8mm). The fingerboard is made of Genuine African Ebony and comes with a scale length of 23.5" and 20 frets.
Conclusion: Like the other GS Mini's, this guitar is great for beginners, campfire strummers, travelers, or anyone who appreciates detail and quality and wants to switch up their sound and size repertoire. The bottom line is that this acoustic guitar sounds great, can be taken anywhere, and is as durable as they come. The Taylor GS Mini certainly deserves to be mentioned as one of the best acoustic guitars for beginners currently on the market. Overall, this is a great acoustic guitar for beginners.
Choosing the Right Acoustic Guitar for Beginners (Buying Guide)
The information below will get you up to speed on steel versus nylon strings, acoustic guitar body shapes and sizes, and the all-important tonewoods, the wood that breathes life into your music. You will also find some valuable information about how to care for your new acoustic guitar and a list of recommended accessories.
Acoustic Guitar Sizes and Body Shapes Explained
Travel Guitars
Travel or "Traveler" acoustic guitars are simply small guitars intended for portability. They are generally inexpensive, although you will find a similar range of options in the quality and types of wood used for construction. The idea behind a "traveler" guitar is to rid yourself of having to lug around a heavy, bulky guitar without compromising on the sound quality you get with one of the larger models.
Mini/Extra Small
An "extra small" guitar is, of course, relative to the size of the player. They are perfect for the small hands and bodies of younger players who will eventually grow into a full-size guitar. "Half" or "three-quarter" size guitars are generally less expensive, making them an excellent investment for anyone who isn't sure if they're in for the long haul. They are built just like their larger counterparts, but they won't sound as "big." Although these guitars are usually purchased primarily with size in mind first, some players use them as a complement to their sound repertoire and an eye-catching visual during performances.
Parlor Guitars
Historically, parlor guitars were named because they were regularly played in a home's "parlour," a small sitting area for entertaining that served as the go-to space for intimate gatherings. Today, parlor guitars range from replicated western designs to impressive eclectic customized boutique constructions. One common construction characteristic is that the neck of a parlor guitar usually joins the body at the twelfth fret, which is why you will sometimes hear them referred to as a "12 fret" guitar.
Although some would say they have never really gone out of style, parlor guitars have made somewhat of a comeback because of their unique look and sound. This nostalgic instrument is the smallest of the "full-size" guitar clan, and there are some who will debate the specific size and shape a guitar needs to be to qualify as a "parlor" variety fully. Luthiers used to build the bodies a little longer to increase volume, and purists might insist that the lower bout of the guitar, the section of the body that is on the complete opposite side of where the tuning pegs are, be smaller than 13.5″ in width. Similarly, for those familiar with the Martin guitar numbering system, diehards will allow the designation of "parlor guitar" to those that are smaller than "0."
Truly, however, there was never an agreed-upon "legitimate" size by luthiers, and variations were more common than not. Modern parlor guitars have even more variety in size, with some manufacturers labeling those with a lower bout of 14″ and the larger "00" size guitars as parlor. Generally, it is accurate to say that sizes "00" and below are labeled parlor-style guitars, with almost everyone agreeing that it should be modest in size with an elongated body, smaller than a classical guitar comfortable enough to play on your sofa or your front porch.
Concert and Grand Concert Guitars
Some manufacturers do not differentiate between a parlor guitar and a concert guitar. Concert guitars using the Martin system are labeled with the number "0," and are technically the next size up from the parlor guitar. The primary difference between the two is that some concert guitars are built with a neck that joins the body at the 14th fret, different from the 12th fret of the parlor guitar. However, this is not always true, and you will still find plenty of 12 fret concert guitars.
The grand concert guitar ("00") is modeled after the shape of classical guitars. They feature extreme curves in a size that delivers clarity and a well-balanced mid-range tone and generally come in sizes that are somewhere between big-bodied guitars and small guitars. With a body more modest than that of a dreadnought, some find grand concert guitars more versatile, more comfortable to play for smaller or younger musicians, and therefore a good choice for beginners. Fingerpickers also sometimes choose the grand concert guitar because it is slightly bigger, offer greater volume than a concert guitar, and can be less work for strumming or picking.
Auditorium and Grand Auditorium Guitars
The auditorium guitar ("000"), also sometimes called an "orchestra" guitar, has a slim waist and offers more volume than the "00" guitars, as well as excellent balance and projection. The auditorium guitar offers more presence than the parlor or "0" guitars but lacks the guitars' strong bass response below, making it a good fingerstyle guitar or one that can work well for solo gigs.
Auditorium or "000" guitars are the next size up from "00" guitars. They have a slim waist but offer a bigger sound with more volume than the "00" guitars. Martin manufacturers a "000" guitar called the Grand Performance model, not to be confused with the Grand Auditorium or "0000" size guitars. The Grand Auditorium sizes are an excellent choice for the all-around player who prefers a slightly lower volume level regardless of whether they are fingerpicking or strumming. Grand Auditorium styles also provide a delicate balance between low, mid, and high frequencies.
Dreadnought
Dreadnought guitars are arguably the most popular body shape. They are known for producing a big sound, a booming bass, and a bright sound, all qualities that make them a versatile choice for playing any style of popular music. The Martin Guitar Company, one of the most well-known and respected guitar manufacturers and retailers in the world, first introduced the dreadnought shape in 1916. They are distinguished by their rich sound and square shoulder, which is the shape of the back of the guitar's neck.
Depending on the player's size, larger dreadnoughts can at first have you feeling like you're holding a dorm-sized refrigerator, but that's true for most instruments when you are first getting used to them. However, don't be intimidated, because most dreadnought guitars are just slightly larger than a standard-sized guitar. Additionally, luthiers and manufacturers have capitalized on the popular shape and have designed dreadnought guitars in every imaginable size. If you do find yourself feeling a little awkward embracing one of the larger versions, you're certainly just a few practice sessions away from becoming acclimated. Believe it or not, it won't be long before you can't wait to put that small-appliance-sized music-maker back on your lap. These guitars are played globally by amateurs and professionals alike, and each of them was once a beginner at one time also.
The curves of the dreadnought shape are subtle compared to some other guitars, but their iconic wide waist and broad body are built to deliver a bold, full, and deep tone that is perfect for both fingerstyle playing and strumming. Whereas other acoustic guitars show a bigger difference in the size of their upper and lower bouts, dreadnought guitar bodies are more "equal" in appearance.
Generally speaking, dreadnought guitars are excellent for hobbyists, singer/songwriters, professionals, or and anyone wanting a big sound with a powerful low end.
Jumbo Guitars
A jumbo guitar is the "super-sized" version of acoustic guitars. They could easily have named this guitar the "colossal," "gigantic, or "mammoth," guitar. But before getting too caught up in labels, you should know that the general dimensions of a jumbo guitar are 20″ long and 4″ deep, with an upper bout more than 11″ and a lower bout of over 16″. It's the tighter waist separating the two body sections, however, that help provide the clarity of sound. Without that "squeeze" in body shape, the sound would be quite muddy.
Yes, jumbo guitars are the largest of the guitar models, which is somewhat ironic, considering they are often thought of as being the quintessential "cowboy" guitar. For sure, the harmonica would have appeared to be the wiser choice for travel by horse. But perhaps cowboys who chose jumbo guitars were just looking to play to the room they were given, usually a wide-open space of some kind or another where the "deer and the buffalo roam." The jumbo's powerful amplification was also likely an exceptional way to create a sumptuous sound that required the playing over of questionable yodeling.
All joking aside, jumbos are the "big strummers" of acoustic guitars, a beautiful instrument with a lush bass. There is a lot of room inside their hollow space for which sound to resonate, which can sometimes require more energy by the player to elicit. But when that happens, the sound is unmistakable. If you think you have never heard of a jumbo guitar, you are probably mistaken. They are often heard and seen in performances of country, folk, and pop music. Rhythm guitar players and singer/songwriters also love a good jumbo, and although they may cost a little more than other guitars, your per note return will be well worth your investment.
Grand Symphony
The Grand Symphony is considered a "medium-sized" acoustic body shape; the instrument typically has a body length around 20", a width of 16 ¼", and a depth of 4 5/8". As with all acoustic guitars, measurements will vary. The grand symphony features a big soundboard and has a distinctive, powerful sound with a meaty midrange and piano-like bass. Players will also note a strong, clear, treble with clean articulation that responds efficiently to fingerpicking and a light touch. They are great for live performers and singer/songwriters who prefer a profound depth and richness of sound and are perhaps dexterous pickers and strummers.
Grand Orchestra
The Grand Orchestra acoustic is larger than the Grand Symphony acoustic guitar and measures around 20 5/8" body length, 16 ¾" body width, and a depth of 5".
Despite being a "big-bodied" guitar, the Grand Orchestra is very responsive with well-balanced sound output. If you like big guitars that are powerful in both sound and presence, you'll probably love owning a grand orchestra. They are popular with players, often soloists, who enjoy experimenting with rich timbre and textures.
Classical Guitars
Classical guitars have a basic six-stringed design, a hollow-bodied construction made of wood, a short but wide fretboard, and a wide neck to give more space between the strings. One of the first things you'll notice about many classical guitars is that they often do have the fret markers (dots or inlays) on the fingerboard.
Because of their smaller size and more friendly kinesthetic playability, little hands and smaller bodies may prefer a classical guitar over their larger steel-string counterparts. Half-size classical guitars are perfect for younger children, while the three-quarter or seven-eighth sizes are usually best for adults and older children. However, you should know that there are no single set of rules for every player; each player can determine their personal comfort level.
If you want the clear sound and smoothness of nylon strings and don't want to give up volume, consider an acoustic-electric classical guitar. Their built-in pickups allow you to easily plug into an amplifier and control your playing volume based on the size of your audience and venue. These hybrids are also well-suited for recording studios because they can be plugged directly into a mixer, eliminating the complication of finding the right microphone.
Tonewoods Explained (Top, Sides and Back, Fretboard)
When it comes to acoustic guitars, the concept of how musical sounds are made, in general, is actually pretty simple; something vibrates (strings) at a specific rate or speed (pitch), and something amplifies those vibrations (instrument). It's that last part, the instrument and what it is made of, that has been the discussion of debate since the first guitar was created. Acoustic guitars are made of wood, for the most part, and different woods affect the sound (vibrations) in different ways. That's why when we discuss wood material in relation to the construction of guitars, we refer to them as "tonewoods," because the type of wood used for acoustic guitars possess tonal properties that are specifically chosen for how they affect the sound.
First-time acoustic guitar players sometimes find this topic confusing and frustrating, and that's understandable considering that most guitars are made of multiple types of woods. Different wood combinations are used for the top surface of the guitar (Top Woods), the back and sides, and the fretboard. Finding just the right combinations can become a hobby in itself, so to help clear things up, here is a breakdown of some of the most common tonewoods you'll find with enough information to have you well on your way to choosing your first acoustic guitar.
Top Woods
The "top" in top woods refers to the front surface of the guitar body (the side with the hole in it), also called the soundboard.
Sitka Spruce is one of the most common tonewoods because of its consistent availability and balance between strength and flexibility. It is also versatile enough to accommodate many styles of guitar playing. Sitka Spruce is a stiff wood characterized by its lightness and tight grain pattern. Its durability also compliments both fingerpicking and hard strumming, and its well-reputed responsiveness does not take away from its broad dynamic range. However, you'll probably have to rid yourself of any light touch tendencies to avoid evoking a thin sound. As you shop for your new instrument, Sitka Spruce may be the soundboard tonewood you come across most often, as it is frequently used to build many acoustic guitars.
Like Sitka Spruce, Engelmann Spruce is grown in western North America, and although it is generally in lesser supply, it is often used as an alternative to Sitka. For that reason, you can expect to pay a little more for Engelmann Spruce guitars. It's definitely worth it if you prefer complex sounds while playing softly, and players with a more delicate touch. Although there is less headroom with a Sitka acoustic, Engelmann Spruce provides strong overtones and colors for the discerning ear.
Lutz Spruce, an organic hybrid of White Spruce and Sitka, is another spruce option first popularized by Taylor Music. Lutz grows naturally along the misty coast in a small region of the Alaskan panhandle and Central British Columbia. For guitar manufacturers and aficionados, the term most often associated with Lutz-made guitars is "hybrid vigor." It's the blending of high stiffness and low density that have earned this tonewood a place in the acoustic guitar world. Some consider Lutz guitars as a successful merger of woods that provide a higher volume ceiling not found in other spruce-constructed guitars. If you are trying one of these out, play more than a few, the build and design of each guitar can vary significantly.
Deep in the frosty forests of the Adirondack Mountains grows the king of all spruces, the Adirondack Spruce. You may also have heard this tonewood referred to as the Eastern Red Spruce, named because of its ruddy color. The Adirondack was the tonewood most used for acoustic guitars before World War II, but overharvesting led to very limited post-war production. Today, however, Adirondack is reserved for high-end acoustic guitars because of its superior complex overtones, liveliness, and volume.
Today's German Spruce is harvested mostly from the area that used to be Yugoslavia, so the name is a bit of a misnomer. The high-end tonewood with a slightly golden color has long been a favorite for loyal classical and steel-string guitar owners. The sound is different from tonewoods of the same quality, mainly Italian or Alpine Spruce, and provides a warm, more focused timbre.
The honey-colored Red Cedar is mostly used for the soundboards of flamenco and classical guitars but is sometimes used for steel-string guitars as well. The produced sound offers less bass but overall gives a beautifully lush, dark timbre, which, when paired with a cedar top, is excellent for finger pickers.
One of the most popular tonewoods for acoustic guitars is Mahogany. Although it is less often used for soundboards, pairing the same wood on the back and sides is an excellent choice for fingerpicking, country-blues players, and many other styles. Koa is similar to Mahogany because it is not often ideal as a top wood alone. Still, in combination with different woods, it can create an awesome combo of thick warm tones with the clarity and crispness of some of the finest acoustic guitars. Koa is also an excellent wood host for tone separation and powerful sound projection.
Although Maple is typically used for the backs and sides of guitars, you will come across acoustics with a maple soundboard. Generally speaking, Maple has a very low resonation quality, somewhat flat and slightly acoustically transparent. The upside is that, because of its resistant acoustic reverb, it works better than some other (more expensive) tonewoods in amplified situations, creating fewer problems with feedback.
If tonewoods were a musical empire, Redwood would most likely be its king. The stunning visuals of Redwood acoustic guitars are rich with unique colors that have resulted from the mineralized silt from which they come. Redwood trees live to be thousands of years old and can reach heights up to 350-feet (it's the tallest tree in the world). Their grains are gorgeous on a guitar, tight and stiff, resulting in a striking boldness of sound. Redwood guitars are comparable in the brilliance of sound and overtones to cedarwood.
Back and Sides Tonewoods
The tonewood used on the backs and sides of an acoustic guitar is extremely important. All of the tonewoods work in concert to help produce the particular sound you are looking for, of course, but finding the correct combination is like putting together an auditory puzzle. You'll note that many of the tonewoods are used for both the soundboard and the back and sides. Each brings their unique quality to the combo you are seeking.
Mahogany is a popular choice for the back and sides of an acoustic guitar for a good reason. It is attractive, affordable, enduring, and easy to work with. Less expensive than Rosewood, it's also quite resonant, which may help explain why so many have placed it at the top of their list of tonewoods. Mahogany's timbre tends to sound that of a parlor guitar, just not quite as bright or big. If you want to imagine the distinct sound of a partially made Mahogany acoustic guitar, just think of most any of the early Beatles recordings. If Mahogany puts you slightly out of your price range, consider the tonewood known as Sapele. Sapele is actually an African-Mahogany that grows quickly and is highly sustainable. It is similar in timbre to Mahogany with a bit more treble sound.
The warm sound of a Rosewood acoustic guitar is rich and resonant, but good luck finding the specifically sought-after Brazilian Rosewood acoustic. Brazilian Rosewood is no longer available by standard means (meaning if you do find one, expect to pay a bundle). Other varieties come in combinations of elegant purple's and browns and offer incredible resonance and volume. An attractive alternative to the Brazilian Rosewood is Indian Rosewood. All Rosewoods are quite good because, even though they are a very hardwood, they are porous, which gives them their signature warm tone.
Many European-made acoustic guitars are made using Walnut. Similar to the sound of Koa, their grain structure and density are nearly identical. The tonal qualities of Walnut are somewhere between Mahogany and Rosewood and are known for having excellent balance.
Maple comes in many varieties, but its use on the back and sides of acoustic guitars is relatively consistent. Maple has a high capacity for internal dampening and a low sound velocity, which is why it is often described as a "transparent tonewood." It's a medium-density wood, so the sound is also bright with fewer overtones. Maple is often chosen for bigger guitars because it reduces low-frequency overtones that would otherwise overshadow treble frequencies, causing an acoustical imbalance. Myrtle wood is not as common as Maple, but some players find them similar, only more like a Maple/Rosewood combo. Others compare Myrtle to Walnut, dense but well-balanced.
Cocobolo is another dense hardwood with a bright tone and acoustics similar to Koa. The exotic-sounding tropical hardwood resonates more deeply on the low end, but not quite to the extent you might hear from a Rosewood acoustic. Cocobolo offers excellent distinction and clarity and is very responsive.
Blackwood is another tonewood that is often compared to Koa. Both are acacia species whose tonal features a dry, strong midrange that is warm and clear. The sound on the top end has a richness comparable to Indian Rosewood, and the volume and projection are robust. Some players are interested to know that Blackwood is harvested from responsibly managed, sustainable forests.
The dark red finish of a Cherry acoustic guitar is unmistakable. The wood is dense without pores, which makes it similar in density to Maple. However, unlike some Maples, Cherry creates a deep, rich-sounding low range with a well-balanced mid-range. Many players assert that Cherry and Maple's sound is more similar to each other than they are often spoken of, but Cherry sounds "less dry."
Fretboard Woods
There are three common tonewoods used for fretboards, Maple, Ebony, and Rosewood. The wood used for the fretboard is crucial because it has a significant impact on the sound of your acoustic guitar.
Maple is a beautiful wood with thin grain lines and tight pores used on guitars and orchestral instruments alike. It is very light in color, and when contrasted with darker woods, is quite striking. Maple often comes in a "birds' eye" or "flamed" style, which adds an extra flair to an already dazzling allure. Players who enjoy a warm sounding guitar but not lose their bright tone should consider Maple.
Rosewood is arguably the most widely used tonewood, not just for acoustic guitars, but also for electric basses. Why is it the preference for so many guitar players? It helps to understand that Rosewood comes in two varieties, costly and inexpensive. As mentioned before, the expensive version is Brazilian Rosewood, and the more affordable version being Indian Rosewood. Brazilian Rosewood is rare, which, if you can find it, easily justifies the cost.
On the other hand, Indian Rosewood is relatively common and, therefore, on the consumer side of supply and demand. If you see a fretboard made out of Rosewood, there's a 99% chance you're looking at the latter variety. Brazilian Rosewood can fluctuate in color from different shades of brown to extremely dull and "earthy." You will also sometimes see various shades of orange blending with the other hues. Indian Rosewood is dark brown with an even grain, which is especially impressive compared to lighter tones of the guitar.
Because Rosewood is naturally oily, it doesn't require a finish and has a more organic feel. That natural feeling extends to its soft tone with less affinity to overtones. The sound's warmness would be quite noticeable when compared to the bright edge of a non-Rosewood steel-string guitar. Rosewood is a decent choice for players wanting a warm tone, prefer to decrease some of the brightness of other guitars, and for people who like the organic feel of the wood in their hands as they play.
The two popular varieties of Ebony used for fretboards are African and Asian. The brown-striped Asian variety is less popular because the consensus seems to be that it is unattractive and distracting while looking for frets. The African variety is black, more in line with the color of many acoustic guitar fretboards, and therefore more common. If you look closely at the color of African Ebony fretboards, you'll notice that there are actually two shades, "fully black" and "Smokey Ebony." Smokey Ebony has a better sound compared to an entirely black fretboard. In the world of consumer coolness, entirely black Ebony fretboards ironically win in numbers of sales.
Ebony is another tonewood that can be left unfinished because it is a smooth hardwood that is extremely dense and heavy, with a higher natural oil content than Maple. Players like the natural feel because it feels "fast" and less sticky while moving around the frets. Ebony is also very durable and, if well taken care of, will become an heirloom. Ebony fretboards offer a crisp sound for articulate finger attacks, a bright overall tone, while also providing overtones that are a compromise somewhere between Maple and Rosewood.
Layered & Laminate Wood Guitars
Many acoustic guitars on the market today are made of laminated, rather than solid, wood. Solid woods are scarcer than ever and cost more than their laminated counterparts. Laminated wood guitars are usually made with compressed wood, and even though there may be a compromise in tone quality, you'll have no problem finding well-made guitars at a reasonable price. Over many years, usually decades, some laminated guitars will begin to separate and warp. You'll probably be in the market for an upgrade by then, so don't sweat it. You'll have plenty of options to choose from at that point, no doubt.
A Quick Note About Caring For Your Wooden Acoustic Guitar
Changes in humidity and temperature can severely affect your solid wood guitar. Cracking and shrinking can occur when the air is too dry, or the temperature is too cold. Many cracks are repairable, and most cracks don't affect your guitar's tone, but it is always wise if something should happen to bring your instrument to a luthier or qualified repair technician. Ideally, you should keep your guitar in an environment between 35 to 55 percent humidity and around 70 degrees Fahrenheit.
Steel vs. Nylon Strings
To understand the key differences between nylon-string, or classical guitars, and steel-string acoustic guitars, it's helpful to remember the fundamental purpose of guitar strings in the first place. As elementary as it may seem, it's the vibration of the strings transferring their energy through the body of an acoustic guitar that produces the sound on a guitar. Therefore, it makes sense that any given guitar's sound depends on the material of the strings and the shape and wood used in its construction.
Regardless of whether you are playing nylon or steel-stringed guitar, vibrations occur when the strings are plucked or strummed. Those vibrations then resonate in the hollow part of the guitar and are amplified by the soundboard. Nylon strings, or metal-wrapped nylon strings, generally produce a more mellow tone because they are strung at a lower tension, and the interior bracing used for the wooden neck of the guitar is lighter. Nylon strings are also thicker than those of steel strings and are most commonly used for flamenco or classical guitars.
On the other hand, steel-string acoustic guitars provide more volume and power with a crisp, organic tone that cuts well for most styles of pop, folk, country, bluegrass, indie, and rock music. Traditionally, they are called "folk guitars," but their bigger sound is mainly due to the strings themselves, which are thinner than nylon strings and made of various metals, including nickel and bronze. Steel-string acoustic guitars come in either six or twelve-string models and, when tuned, tightens to create around 175 pounds of tension, a considerable amount of stress which can cause the guitar's neck to bow forward and raise the strings. For beginning players, this can make playing uncomfortable because they need to apply a more significant force to hold down (fret) notes properly. That is why, especially if you are a beginner, it is essential to know that nylon strings are a little easier on your fingers than steel strings, and the two are not interchangeable on the same guitar. Consequently, the decision between owning a nylon-string acoustic and a steel-string acoustic is ultimately about what style of music you prefer to play, not how they make your fingers feel.
Most steel-string acoustic guitars counterbalance this with an adjustable truss rod that straightens the neck and shifts the strings closer to the frets. When strings are closer to the frets, the player doesn't have to work as hard to press them against the neck. The truss rod can also be adjusted in dry climates, like winter, because the guitar's wood shrinks and can "back-bow." When this happens, the strings' vibration against the metal frets creates a buzzing sound (a.k.a. "fret buzz"). The problem can be fixed when the truss rod is loosened, allowing the neck to recover to its original position.
Guitar shapes vary, which also affects the quality of the sound they produce. They are often bell-shaped with a hollow body (referred to as the "soundbox)" with strings stretched across the narrow neck, which, when strummed or plucked, transfer their vibration from the soundboard to the bridge, which is then amplified through the soundbox. The neck of a steel-string acoustic guitar is attached to the body at the fourteenth fret, and a common feature of many acoustic guitars is to have a "cutaway" body on the treble side to make it easier for the player to reach the higher frets.
The type of woods used in the construction of the guitar also defines the unique tonal characteristics it will have, and a guitar's sides, top, and back are typically made of different types of wood. The back and sides might be made of Rosewood or Mahogany with a cedar or spruce top. Many acoustic guitars have a neck made of Mahogany with Ebony or Rosewood fretted fingerboard.
Frequently Asked Questions About Acoustic Guitars
What Exactly is an Acoustic Guitar?
The term acoustic literally means "sound," but an acoustic guitar is a guitar specifically built to produce sound without electric amplification. You'll hear them in virtually every style of music, and sometimes you will notice that what at first looks and sounds like an acoustic guitar is also plugged into an amp. Although technically they are acoustic guitars, they belong to a class of guitars referred to as acoustic-electric. Virtually any acoustic guitar can be installed with electronics for amplification, but for the purpose of this article, these are not the acoustic guitars we are referencing. If you're wondering if you should choose an acoustic guitar over an electric acoustic guitar, the basic answer is that they are fundamentally the same instrument. Any musical concepts and techniques you learn on an acoustic guitar are immediately transferable to an acoustic-electric.
The advantages of starting on an acoustic guitar are many, including the fact that you don't need additional amplification; you'll have a pure sound that is not electronically manipulated, you can usually add electronics later if you want, and you can save a few bucks and get a better instrument to begin with, without having to add in the cost of an amp The disadvantage of starting on an acoustic guitar really only comes down to having a more limited range of volume, which would be most important if you were playing with other instruments in a band. An acoustic-electric guitar gives you complete control over its volume, whereas an acoustic guitar's volume is generated by how hard you strum or pick.
Features Should I Look for in a Beginner Level Acoustic Guitar?
Probably the most important thing to understand in buying an acoustic guitar is the fact that guitars vary from one to another, even sometimes when they are the same make and model! Some guitar manufacturers save costs by investing minimal time and effort into the instrument's final setup. So be sure to try out a few guitars of the same model you are considering, and if you're ordering online, check on the return policy, so you don't get stuck with one of the "duds." Also, invest in having an expert do a once-over of your chosen guitar. When you are a new player, you can't know what you don't know.
Does the guitar stay in tune?
If you are checking out an acoustic guitar in the store, have one their experts play a few chords after tuning the guitar to standard tuning. If it sounds off when the "expert" plays it, the odds are that it may be a difficult instrument to tune. You can also get an idea of the guitar's action (see "What is the distance between the strings and the fretboard?"), which has to do with how the guitar sounds in relation to the height and position of the strings as they are positioned on the neck.
Is the guitar neck straight?
A straight guitar neck is extremely important because it keeps the strings from hitting the frets as you play. Any irregular curves or bends will seriously compromise your playing and become especially frustrating for a beginner. Playing is also made more difficult when a guitar has a bow or back bow. Some neck issues can be corrected, but any serious problems are a big red flag and a cue to move on.
The distance between the strings and the fretboard?
How far the strings sit from the fretboard determines the action of a guitar, and you should know that this is something that can be adjusted. Generally, the further the strings sit off of the neck, the slower the action. In other words, it takes you to press down on a string against the fretboard matters. Look for any curves or major irregularities that affect that distance. Minor flaws can be adjusted, but extensive twists and turns can cause big problems.
Make sure you feel comfortable reaching the fretboard
You should check to see if the metal frets that run along the neck are sticking out at any point. It's easy enough to determine simply by running your finger along each side of the neck. You'll feel if any aren't level with the wood, and any minor bumps aren't necessarily a huge problem. But it may be a good idea to check out another guitar of the same make and model that doesn't have that issue.
What Accessories Should I Get with my Guitar as a Beginner?
Purchasing a new acoustic guitar is a big deal. It's exciting, as it should be, to imagine how long it might be before you can play your first song (it won't be as long as you might think!), or if this is a hobby that will stick with you forever. As a new player who is just starting, it's natural to feel vulnerable when taking advice about what you actually do with it once you get it home. There will be plenty of information for you to filter through, and it won't all be consistent from one "expert" to the next, or necessarily correct.
The following is a short list of accessories that you will need in addition to your new guitar. Consider it to be a list of suggestions rather than a list of "must-haves." The reality is you won't need all of these immediately, but you will probably need most of them sooner rather than later. This is not a complete list by any means, but your acoustic guitar-playing journey will eventually lead to becoming savvier about what you need vs. what you want.
Guitar Tuner: This is one accessory you will want to have sooner rather than later. Unless you are already skilled at tuning your guitar by ear, or even know what that means, you will always want one of these close at hand. There are myriad choices when it comes to electronic guitar tuners and also free online tuners that can be effective. Tuning your guitar is the first thing you'll do almost every time before playing, and you and everyone around you will be happy you did!
Guitar Humidifier: As mentioned earlier, temperature and humidity can significantly impact the sound and longevity of wood. Of course, some climates are more extreme than others, but letting your acoustic guitar dry out can be very damaging, warping, and cracking them beyond repair. This is why you'll notice how many guitar stores keep their guitars in a sealed, humidified, separate room. It's all about climate control! You can keep your guitar at the recommended 35 to 55 percent relative humidity once you get it home by purchasing (and consistently using) an inexpensive guitar humidifier that you simply keep in your guitar case. Keeping your guitar properly humidified will help it stay in excellent condition for generations to come.
Capo: Using your index finger as the "nut" of a guitar fretboard while your other three fingers shape the rest of the notes is called using barre chords. This is perhaps one of the more frustrating parts about learning the acoustic guitar for the first time. The newness of hand-shaping can be challenging or even painful. A capo is a movable clamp that allows you the freedom to move the nut wherever you want on the fretboard, thus freeing up your fretting hand to shape chords where you'd like. It can be beneficial, especially when fretting more difficult chords that are higher up on the neck.
A capo is not intended to keep you from learning how to play barre chords and shouldn't be used that way. But having one in the beginning and at the ready in your gig bag or case can often be a lifesaver. Talk to your guitar instructor about how best to take advantage of a capo.
Extra Strings: Nylon strings break. Steel strings break. Sometimes (some would say usually) strings break at the most inconvenient times, like in the middle of a lesson or worse yet, a performance. Always keep an extra set of strings at the ready. New acoustic guitar players would be wise to learn about the different types and brands of guitar strings, which often comes at first from your guitar teacher or another, more experienced player. It may take some time to get a feel for precisely what strings you prefer, but it's worth your effort both in sound and sanity.
Guitar Picks: Most beginning acoustic guitar players will start with a flat pick, which is intended for both picking single notes and strumming. Some players will only use picks occasionally while others don't use them at all. Additionally, there picks that fit over the tips of your fingers like a thimble, which are for fingerstyle playing. Generally, it's a good idea to keep a variety of your most-used picks in your gig bag or case, so they are there if and when you choose to use them.
Guitar Case or Gig Bag: A hard-shell case provides the best protection for an acoustic guitar. As simple as the parts of an acoustic guitar may seem, a lot is riding on the fact that each of those moving and non-moving parts must remain in place and work together to create beautiful music. The fact that they are constructed with a body made of hollowed-out pieces of wood (and sometimes very expensive wood at that!) should convince you that it's worthwhile to invest in a dependable source of protection.
Don't overlook the idea of owning a quality gig bag as well. Besides having more pockets, zippers, and secret hiding places than a Gucci travel bag, gig bags are convenient for travel. The range in protection any given gig bag will offer can vary greatly, but you won't have a problem finding one that fits your needs as well as your budget.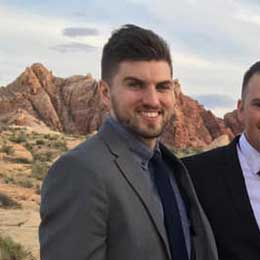 My name is Chris and I've had a passion for music and guitars for as long as I can remember. I started this website with some of my friends who are musicians, music teachers, gear heads, and music enthusiasts so we could provide high-quality guitar and music-related content.
I've been playing guitar since I was 13 years old and am an avid collector. Amps, pedals, guitars, bass, drums, microphones, studio, and recording gear, I love it all.
I was born and raised in Western Pennsylvania. My background is in Electrical Engineering, earning a Bachelor's degree from Youngstown State University. With my engineering experience, I've developed as a designer of guitar amplifiers and effects. A true passion of mine, I've designed, built, and repaired a wide range of guitar amps and electronics. Here at the Guitar Lobby, our aim is to share our passion for Music and gear with the rest of the music community.