Purchasing a new violin is an exciting endeavor, particularly if it is the first violin you are buying. Whether you are buying the instrument for yourself, or your child, there are many different things to consider before making the purchase. Aside from thinking about things such as budget, brand, and sound quality, you will also have to factor in that violins come in a range of different sizes.
Here is a table with all the information you'll need about violin sizing (see details below for more info on each parameter):
| Violin Size | Sizing: Arm Length | Estimated Age |
| --- | --- | --- |
| 1/32 | Under 14 inches | 2 or 3 years old |
| 1/16 | 14 to 16.5 inches | 3 to 5 years old |
| 1/10 | 16.5 to 17 inches | 4 to 5 years old |
| 1/8 | 17 to 17.5 inches | 5 to 6 years old |
| 1/4 | 17.5 to 19.5 inches | 6 to 7 years old |
| 1/2 | 20 to 22 inches | 7 to 9 years old |
| 3/4 | 22 to 23 inches | 9 to 12 years old |
| 4/4 (Full Size) | 23 inches and up | 13 and up |
The Different Violin Sizes:
Violins come in a variety of sizes and are suitable for the player depending on their age and height. We will look in detail later on how to choose the violin size depending upon the exact sizing of you and your child. First, we must look at the range of sizes that are available in violins. Here is a list of all the sizes available:
1/32
1/16
1/10
1/8
1/4
1/2
3/4
4/4 (Full Size)
As you can see, the number of sizes to choose from can be intimidating! But don't worry, that's why we are here. We will assist you in finding the perfect size for you or your child.
Please note, that one size in one violin will not be the exact sizing for another violin from a different brand. Each brand of violin will differ in sizing, even if they are each labeled as a '1/16' sized violin. Although this may be even more confusing for someone buying a violin for the first time, it just means that you need to take extra time to play and try out each instrument.
You may even wish to measure the violin yourself while you are trying it out. You will need to take two measurements of the instrument with a tape measure. First, measure the length of the violin from the top of the scroll to the bottom of the instrument. Next, measure the width of the body of the violin. Taking these measurements will give you a precise way of knowing whether the size of the violin is right for you or not.
Now we come to what you need to think about before choosing the size of your violin. There are many factors to take into consideration, but carefully following our steps and tips will ensure that you will be purchasing the most appropriate size of instrument for you or your child.
How to Determine What Size Violin You Need
Violin Sizing Based on Arm Length
The most accurate way to choose the proper violin size is to use the player's arm length as a guide. Using a tape measure, you can measure the left side of the player's neck to their palm of their left hand. The player's arm must be stretched out and not bent at the elbow. You may then measure from the player's left side of their neck down to their wrist. These measurements can be used to guide you in choosing the appropriate size violin. The video below does a great job showing how to do this.
Once you have taken these measurements, you can then use the instrument to further decipher if the sizing is appropriate or not. The player must hold the violin on their left shoulder (like how they would usually play it), and reach their hand to the scroll of the violin. If the player's hand can comfortably curve their fingers around the scroll, with a slight bend at the elbow, then this would be the right size of instrument for them. If their arm is outstretched completely, then the instrument is too large. If their arm is bent too much at the elbow, then the violin would be too small for them. Here is a list of the violin sizes and the appropriate measurement of the arm, from neck to palm:
1/32: Under 14 inches
1/16 : 14 to 16.5 inches
1/10 : 16.5 to 17 inches
1/8 : 17 to 17.5 inches
1/4 : 17.5 to 19.5 inches
1/2 : 20 to 22 inches
3/4 : 22 to 23 inches
4/4 : 23 inches and up
Note: Keep in mind the extras must match up too!
Obviously, you will have to buy a bow and a case when you purchase your new violin. Many people will wonder if you must purchase a new bow and case for each size of violin you will progress through. This is true. The bows and cases must match the size of your new violin. So, if you purchase a 1/4 sized violin for your child, their case and bow must also be 1/4 sized. A lot of the time, the bow and the case will come with the violin, especially if they are cheaper models intended for young players. However, as sometimes you will need to purchase them separately, this is something you must think about.
It is not only the bow and case you need to think about, however. There will also be other accessories such as strings and a shoulder rest that you may need to purchase. A shoulder rest is a small device that is clipped to the back of the body of the violin. This device helps to widen the 'gap' between the instrument and the shoulder of the player. This helps to minimize injury and muscle pain for the player. Many players also believe it helps with technical development also. The shoulder rest will also have to be the exact fit for the violin so must match the sizing of the instrument. The strings will also have to be the correct size for the violin in order to correctly be wound around the peg and pulled tightly.
Estimated Violin Sizing Based on Age
A quicker but less accurate way to determine what size of violin right is by player age. For example, a young child just beginning to play the violin will need a much smaller model than an adult beginner. There are exceptions to this rule, of course, as some children may be smaller or larger than the average size for their age. However, using this guide will set you off on the right track to finding the perfect violin!
There are general 'rules' or guidelines on using the player's age to determine the size of violin they should be using. A child at 6-7 years old may wish to begin on a ½ sized violin. A child from 7-9 years old may wish to play on a 3/4 sized violin. A child from the age of around 10 years old would probably move on to a full-sized violin.
Remember, age alone can not decipher what sized violin is appropriate for the player. This is just a beginning guideline to help ease the decision making process. The above method that measures player arm is recommended.
Here we will give an explanation of each size and the estimated age that we recommend for each size: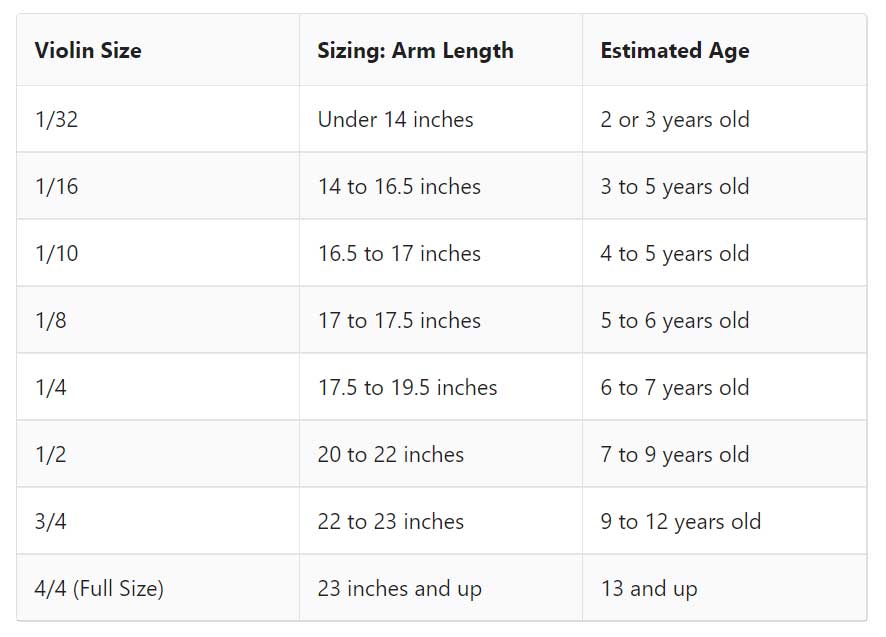 1/32 Sized Violins (Smallest)
These are the smallest sized violins you will find on the market. Usually, these violins are for the youngest students at around 2 or 3 years old. Students as young as this will find it very difficult to hold the violin on their shoulder for a period of time, because of this 1/32 violins are extremely light. They are the perfect size for very small children to practice holding the instrument.
1/16 Sized Violins
The next size is the 1/16 sized instrument. This size would be perfect for young students at around 3 to 5 years old. They are usually around an inch larger than the 1/32 sized violin. Usually, most beginners would start on this size as around 3 -5 years old is the average age to start learning the violin.
1/10 Sized Violins
The next size up is the 1/10 sized violin. Only slightly larger than the 1/16 sized instrument, this size would be perfect for a child around 4 or 5 years old who are slightly too big to play on the 1/16 sized.
1/8 Sized Violins
The 1/8 sized violins are only an inch larger than the 1/10 sized instrument. However, this inch would make a huge difference for the child that needs it. Usually, this size would suit a child at around 5 or 6 years old.
1/4 Sized Violins
The 1/4 sized violins would suit players at around 5 to 7 years old. The 1/4 sized violin is one of the most popular sizes to start playing on, as many children begin learning the violin between these ages. The 1/4 sized violins are two inches larger than the 1/8 sized instruments, which can be a larger step up for some children.
1/2 Sized Violins
The next size up is the 1/2 sized violin. These violins would be best for players between the ages of 7 to 9 years old.
3/4 Sized Violins
The next size, and the one closest to a full-sized instrument, is the 3/4 sized violin. This would suit children between the ages of 9 to 12 years old, depending on their height and arm length.
4/4 Sized Violins (Full Size)
Now we have arrived at the full-sized violin. Usually, players who have developed through each size and are around 13+ years old will start to use this size. This size is also the most suitable for adult players. As this is the largest-sized violin on the market, you will not have to worry about progressing through and purchasing any more sizes after this!
When Should You Move onto the Next Size?
This is a common question that many will have when purchasing their new violin. If you are purchasing a smaller size for your child, you will most certainly be wondering when it will be appropriate to purchase a larger size, and if you could even skip a size. Children, especially, grow quickly, and therefore will become adapted to their violin must quicker than an adult would. Their teacher will be a great help in determining when the child should move up to a larger size, as they will be able to tell from the students playing and their technical development. Applying the same measuring rules as we have mentioned previously will ensure that you will know exactly if your child needs a larger violin or not.
If your child is ready to move up to the next size, skipping a size is perfectly fine as the most important thing is that the player is playing a size that is most comfortable for them. Sometimes, if a player skips a size they will need extra time to adjust to the larger instrument. Because of this, never change your child's instrument before an important exam or recital. Allow the player a few weeks to really become accustomed to the larger instrument before performing. You should always consult with the player's teacher before you make this decision as, as we have previously mentioned, the teacher will have a better idea of the student's development.
For some, choosing the correct size of the violin may seem like a minor feature, one that should come at the bottom of the priority list. This is not true, by choosing the most appropriate size for you or your child, you will be ensuring that the instrument is most comfortable to play and that your musical development will not be impaired by the instrument. We know how confusing it can be to begin searching for the most appropriate size of your new instrument, and perhaps you have no idea what size would fit your needs or your child's needs.
With the violin, there are many sizes to choose from, so it can seem quite daunting at first. But don't worry, we are here to help! We have compiled a detailed guide for what you should think about when choosing the right size for your new violin. Alongside this, we have detailed how to exactly measure and decide on the size of the instrument. Fortunately, after a little bit of research, you will be able to find the right size for you or your child. Read on to find out everything there is to know about violin sizing, and how to ensure you purchase the best size for you or your child.
Why Are There Different Violin Sizes?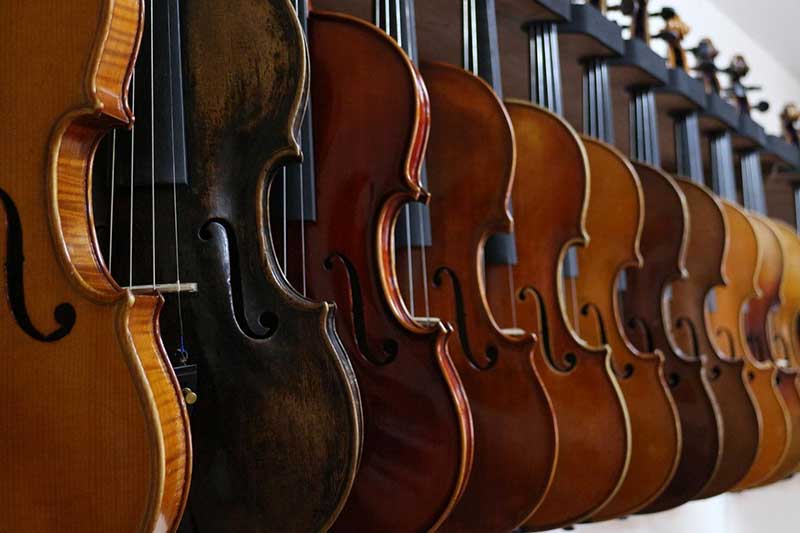 There are a variety of different violin sizes out there in order to suit every individual player. Although, with some other instruments, the size may not matter too much, choosing the appropriate size violin will ensure that you can comfortably play and enhance your technical skills.
In order to play the violin to the best of your ability, you will need to be able to move your fingers along the fingerboard as comfortably as possible. You will also need to be able to comfortably move around from note to note with your fingers. If the neck of the violin is too large for your hand size, your playing and technical development will become impaired, therefore affecting your overall capability to improve to a higher level of playing.
Why is it Important to Find the Perfect Size for You or Your Child?
If you are purchasing a violin for your child, then the size matters much more so than if the instrument was for an adult. As a child, we grow very quickly and the player will need an appropriately sized instrument to reflect this.
If your child was to begin learning on a full-sized violin, for example, they would not be able to gain the full range of motion in their fingers, hands, and arms to be able to enhance their overall playing. Playing the instrument would be very uncomfortable for them and, most likely, extremely heavy to hold. In order to ensure that your child has the best chance of improving at the right level and speed, their violin must be the right size for them. Once they have outgrown a size, they will then be able to progress onto a larger sized violin.
Should I purchase a high-quality instrument in a smaller size?
This is also a common concern for many who are hoping to purchase a new violin for their child. Many worrying about the expense of purchasing a high-quality instrument in a smaller size and their child growing very quickly and having to replace said instrument soon after. Although your child will also musically develop quicker on a higher quality instrument, we would advise not spending too much money on their first, smaller violin. They will be able to quickly progress through the sizes and once the time comes for them to purchase one of the larger instruments, or even the full-sized violin, then you should think about investing more money into the instrument.
You may even consider renting an instrument for a while until your child has grown into a full-sized violin. Many people choose this option as it can become extremely expensive to continue purchasing a variety of sizes in the violin. This could be the cheapest and easiest option for some and will allow you to save cash for purchasing a higher-quality, full-sized instrument. There are a variety of instruments that you can choose to rent and they will be of the same standard as purchasing your own.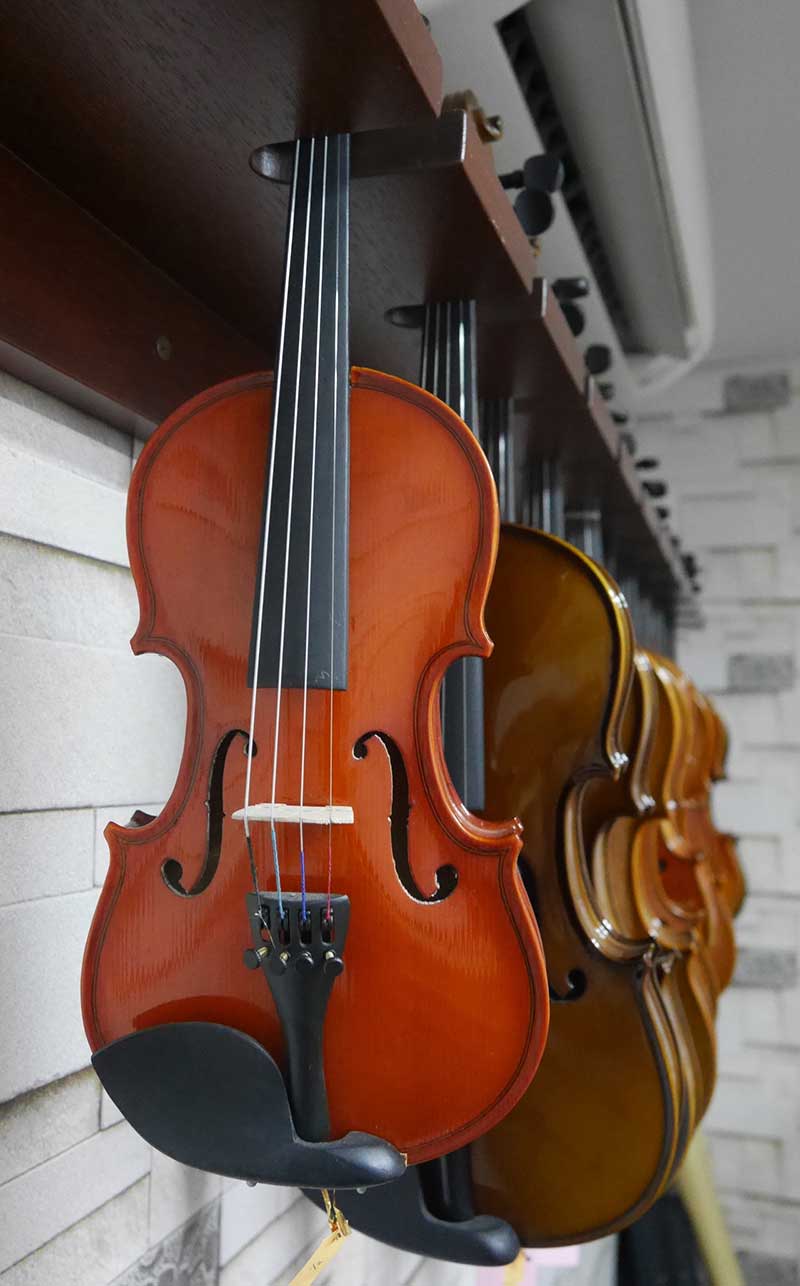 Should I purchase the violin online?
There are many benefits to purchasing your new violin online. For one, you will save a lot of time by not going to the shops and trying out different instruments. The instrument will be delivered right to your door. Usually, if you purchase an instrument online, you will find a lot of deals and discounts. For example, your violin may come with a bow and a case, whereas in a small violin shop they may not be able to give you this same deal. As you will not be able to try out a variety of instruments, you must think carefully about what size will be suitable for you or your child. Using our complete guide above, work out the measurements and what size would be most appropriate. We would then recommend ordering a few different sizes in a few different models. Remember, one size with one brand could be different to the same size in a different brand. To play it safe, we recommend ordering a few so you can really choose the most appropriate model and size. You must ensure that if you are ordering online that you have the freedom to return the instrument if it is not suitable. Usually, companies will allow a 14 day grace period to allow you to return the instrument if it is not the right fit for you.
If you find an amazing deal online but are not sure if it will be the appropriate size or choice, you could always go to a local shop to try out that specific model and size before you order it. That way, you have tried the instrument and know for sure if it is the perfect choice for you, and you also get a great online deal!
So there you have our complete guide to choosing the most appropriate sized violin for you or your child. Ensuring that the violin is the correct size for the player is vital to reducing injury and discomfort while playing. Having a violin that is the correct size will also help to develop the player's musical and technical skills at a faster rate. Remember that all accessories, including strings, bow, case, and shoulder rest, should also match the sizing of the violin. Follow our step by step guide and tips on how to measure the player's arm and what size would be ideal for them and their age and you will have no problem! Should you still be struggling to know exactly what size to buy, follow the advice of the student's teacher. Your teacher will always know your playing better than anyone else! We have no doubt that after reading this article you will have a much better idea of where to start when purchasing the right-sized violin for you or your child. Good luck with purchasing your new violin!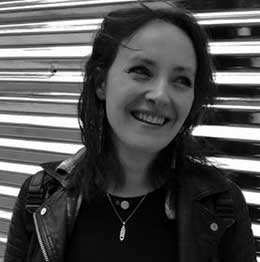 Hi my name is Jenna and I have a deep passion for music. After obtaining my undergraduate degree in Music at the University of Manchester, and a Masters in Ethnomusicology from SOAS, University of London, I have has studied music from around the world for a number of years now. Alongside writing and research within music, I've worked for various NGOs and charities working in the arts and social justice sector.
I'm a qualified Classical Violinist and Guitarist. A qualified researcher with in-depth research and writing skills at both academic and non-academic levels. Some topics of research include Hip Hop culture in Medellin, Colombia; Popular Music in Xinchang, China; the Development of Cumbia throughout Latin America, Beyonce; Feminism and popular music, and Hybridity of Pacific music and popular musical forms in Cali, Colombia. I'm currently living in Bogota, Colombia, one of the capitals for Latin American music scene.