Who doesn't love working out with a great playlist? One that each track cries to be cranked up to eleven for that extra sense of rush to last an extra round, mile, or series.
In this article, we'll be listing and going over all the best rock workout songs. From the short spectrum of heavy metal to alternative rock, this list includes absolute bangers that are guaranteed to get your blood pumping from the very first line.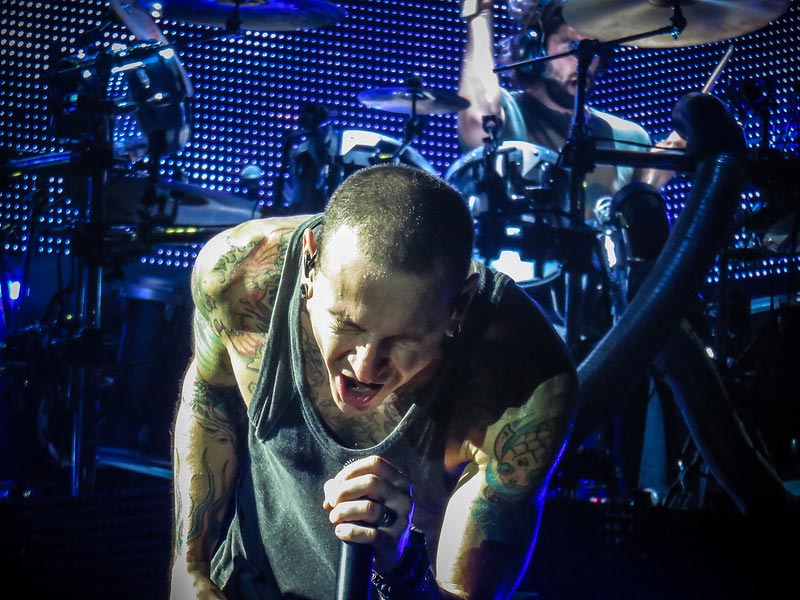 While every person may be different and enjoy a distinctive experience during their workout, there are certain universal appeals for rock audiences, and that is our aim right here.
Here Are the Best Rock Workout Songs
1. Song 2 by Blur
A track with fast-paced energy and a quick buildup will give you that adrenaline kick for your intense workout sessions. Carrying a certain blood-pumping rush, the tune is perfectly crafted for just about any workout, with the iconic chorus serving as motivation to take it the extra mile. From the loud drumming, grungy guitars, and a head-banging bass, to Albarn's edgy and challenging vocals, Song 2 was originally meant as a parody of the grunge dominance of the American scene. Little did they know during their bitter battle for Britpop, that this particular tune would become a timeless hit.
A track with a paced energy and a quick buildup that will give you that adrenaline kick for your intense workout sessions. Also, it was one of the very first title songs to the EA FIFA soundtracks, so sporty goes a long way with this one.
2. Faint by Linkin Park
Meteora's second single was a blasting introduction to how easily Linkin Park can grasp a hold of your eardrums, with an unseen Rap-rock, Nu-Metal, and industrial infused sound. Despite being barely three minutes long, Faint packs the essence and sound of an entire album with a massive punch and synth-heavy melodies, these qualities were the reason for this groundbreaking track to top the charts. Eventually being remixed with Jay-Z to bolster the rap element of it in the Collision Course EP, Linkin Park became a notorious driving force during the 2000s.
This Shinoda/Bennington hit track features one of the band's most acclaimed and recognizable choruses, and it's hard to ignore the energy of this song whenever it pops in your playlist.
3. Thunderstruck by AC/DC
A timeless Rock N' Roll anthem and a record smashing hit that remains latent today three decades after its release, but Thunderstruck has been an exemplary title for hard rock and guitar tapping thanks to the craftsmanship of guitarist Angus Young. The electrifying sound of this tune comes with the distinctive edge of Brian Johnson's vocals and perfectly timed banging snares that complement and build one of the most epic rock songs of all time. Particularly notable for its high voltage intro to a full body track, it's hard to drift away from this signature track, as not cranking up to full volume for a complete experience.
Thunderstruck is a piece that has no wrong timing in any workout, whether it's a little extra for cardio, or a little boost for lifting, this lightning fast track won't let you down. This is easily one of the best classic rock workout songs ever.
4. Afterlife by Avenged Sevenfold
Whether it's the heavy strings arranged album version or the shorter friendlier radio edit, Afterlife is the defining Avenged Sevenfold track, as it displays the complete band in all of their metal hybrid glory. Critics have reviewed this tune as the perfect merge between heavy metal and hard rock guitars, all complemented by M Shadows' gritty vocal ability laid all over the song. Written by the late drummer The Rev Afterlife marked a solid return for the genre to the top of the charts, including a spot on the Billboard Hot 100.
Lyrically this tune may come off as unmotivating, but the music and arrangements certainly inspire quite the opposite, thus making it the ideal song for any playlist. This is easily one of the best rock workout songs.
5. Going Under by Evanescence
Changing the pace up a bit, Evanescence's Going Under may be a slower track for this list, but the hypnotic and power infused tune might have you lifting those weights just a little bit higher. With Amy Lee's captivating vocals and a steady yet building percussion, the 2004 track from Fallen, the band's debut album, will empower you into putting that extra effort into your workout. The alt rock song packs a brief yet lingering and powerful solo that adds some harder spice into the enticing Going Under.
Though the track's pace may not be the quickest, its power certainly does not go unnoticed. A post grunge gem, few tracks make you feel as in control as this one, pairing up perfectly with any workout.
6. New Divide by Linkin Park
Arguably Linkin Park's defining track, with high tech, industrial, electronic and alternative rock influences, this ultra modern sounding tune made a massive impact on a wide range of audiences, and critics alike upon its release. Featuring a melodic exposure to Chester Bennington's voice along with a synth layered base and hall heavy drums, New Divide was and remains one of the band's heaviest hitting tunes. Many credit this single for the generational impact of Linkin Park, not to mention its high profile exposure and chart dominant performance.
New Divide offers a sense of dramatic and evident urge to endure those last few minutes of any workout, its blood pumping effect is nothing short of epic and it's guaranteed to be a favorite on your playlist.
7. Guerilla Radio by Rage Against The Machine
Jumpy, raging and a musical burst of adrenaline, Guerilla Radio by Rage Against The Machine is definitely one of the most appropriate songs to use during your workout session if you want to give it your all. Starting with an energy boost like no other, this track will have you sweating and gasping by the time you reach the end. With Morello's heavy packed drop D riffing, blasting wah, and the aggressiveness RATM is known for, Zach De La Rocha's fully blown vocals add an unparalleled energetic edge to this classic. One of the band's signature tunes, its media appearances bolstered its presence throughout the 90s, and who could forget that Tony Hawk feature.
8. Prayer of the Refugee by Rise Against
Rise Against's highest charting single from 2006, and arguably their most popular tune, Prayer of the Refugee is one of their heaviest and most praised knots against society, all packed in a massive punk rock package. Outlining the faults of western society may be a touchy subject, but that didn't stop the track from being one of the heaviest air songs for years after its release. With its distinctive opening drifting riff before blasting into brilliant anger fueled chorus, Prayer of the Refugee is a steady energizing track that guarantees t inspire you to Stand your own ground, and milk those sessions.
9. Love Bites (So Do I) by Halestorm
Kicking off with a full paced guitar right off the bat, Halestorm's Love Bites (So Do I), will have you sweating from the very beginning of the song. Jumpy, hurried and a full dosage of adrenaline, this track will give your workout everything it might've been lacking – from extra endurance to an energy boost, this track can certainly push you toward that extra mile – and that's just the instrumentals. There are few other singers that fuel you into that workout mode quite like Lzzy Hale. With her powerful screeches, the Halestorm singer pulls you into a reeling, nonstop mode.
Whether you want to go for a power run, get into your workout, and get the best of your workout, then this song is for you.
10. Freak on a Leash by Korn
Arguably the most associated and introductory song to the band, Korn's Freak On a Leash is an unforgettable alternative 90s staple track, not to mention its brilliant MTV Unplugged acoustic version. This distorted and dissonant tune brought the trademarked heavy nu-metal sound to a whole new level, one that topped international rock charts while really bringing the house down. With an escalating somber hint that is only heightened by Jonathan Davis' nonsensical beatboxing freaky solo, one that earned the accolade of truly timeless and unforgettable.
It's hard not to think of this tunes haunting animated bits of its music video when listening on one's own intimacy, but once you give away to this powerhouse, metal classic, you're certain to be washed over with nothing but adrenaline.
11. The Pot by TOOL
With one of the most melodic intros in the band's repertoire, and a grooving cross genre bass line to introduce this one of a kind title, The Pot quickly became one of TOOL's signature tracks, and arguably, their very best. The Pot stands out from their heavy list for its concrete meaning, unlike their traditional open-ended subjects, this one tackles substance abuse with one of their heaviest hitting riffs. It also became their very first entry to the top of the rock charts as well as their first Grammy nomination.
With a surrealist-ish sound and a clear knack for energy, The Pot will add a few revolutions in speed and strength to your workout playlist.
12. Bleed It Out by Linkin Park
A blood pumping, adrenaline inducing and fast paced track, Bleed It Out by the emblematic 2000s band, Linkin Park is one of the speediest, most ideal Rock songs to work out to. Packing a quick, catchy guitar, a heavy, almost determined percussion that can set your body in motion as soon as it starts, the track will have you barely able to catch a breath by the time you're done. With singer Chester Bennington's screaming and snarling vocals, the Linkin Park hit will have you pumped and ready for the toughest of sets.
Merciless and raw from the get-go, the tune will have you racing and lifting as if you were training for a marathon. Not only that, the tenure's vibrancy and overall urgency, is one that could surely get your heart and energy up right away, providing the perfect song if you're looking for a power workout. Whether it is to blow off some steam, or just add an extra kick to the workout, the aggressive, high energy Bleed It Out will work like a charm.
13. Hear Me Now by Hollywood Undead
Way into the deep end of the Hollywood Undead, this first single to their second studio album, showed a rather somber hint to introduce the tenure. With a light, upbeat track and sound arrangement the Hollywood Undead proved what would later become their trademark, a contrast between a somewhat go lucky tune with an overwhelming tone of depression to their lyrics. It was this particular trait and signature that bolstered both Hear Me Now and its father album, American Tragedy to a high performance that earned both critical acclaim and commercial success.
This tune inspired Jonathan Davis to remix the track and helped it gain further exposure, something Hear Me Now takes yearns for, making it a great addition to a workout that cries for a little boost.
14. Smells Like Teen Spirit by Nirvana
One of the most recognizable intros of all time, Smells Like Teen Spirit, comes packing a softly distorted, chorus filled guitar that explodes along with an aggressive strumming and snaring drums, the second this grunge emblem starts, get ready to get overcharged. This 1991 smash hit remains a pop culture icon to this day, and grunge's definite anthem. one that can get your adrenaline flowing throughout the entirety of the track. With Cobain's heartfelt screams and hard hitting instrumentals, this song will definitely add a familiar extra spice to your workout.
The anthem of a decade, this Nirvana anthem will get that exhilarating energy in a matter of seconds. It's Smells Like Teen Spirit – does it really need an explanation?
15. Coming Undone by Korn
By 2005, Korn had head back to their signature sound, and this time with a more somber tone to their repertoire, Coming Undone dishes out the rock in them with Korn dash of darkness to a slightly more traditional sound. With midtempo choruses and hard-hitting snares to march to, the band delivered yet another full body swelling track that marked alternative culture during the mid 2000s. Dragging the audience down with a slowing and barb wired track, Coming Undone has become a modern metal anthem ever since its release.
This tune offers a jailbreaking feel to anyone who cranks up the volume during a workout, especially lifting, thanks to its aggressive, bulky increasing sound and catching chorus.
16. Readymade by Red Hot Chili Peppers
There are only so many layers for the Chili Peppers to choose from, but on this occasion, their lively, heavy rocking fuel is the right choice. Ever since their most famous and triumphant line-up got back together at the end of the 90s, the Red Hot Chili Peppers delivered savory, rocking jams from By the Way to Stadium Arcadium. Readymade on one side is a stand out track that displays heavy riffing, stomping bass, and banging snares as Kiedis' vocals are nothing short of exhilarating, making this track, one of the most enticing tunes in their repertoire up to this date.
A non-single and an adored piece by Frusciante enthusiasts, Readymade's guitar solo is arguably one of the very best of the 21st century and it brings an unparalleled edge to the track. Many of the accolades in Readymade are due to its synesthetic quality, and urged rally to bask in the now, thus making it one of the most inspiring and thrilling tracks by the Chilis. If you're looking for something to bolster motivation for the extra mile, you might want to add this to your playlist, it's raw, energetic and it has that extra "can't get enough of it" factor in the mix.
17. Goodbye Angels by Red Hot Chili Peppers
A song that runs and flows through its uplifting spirit and electrifying feel, Goodbye Angels is one of the most prolific tunes by the Red Hot Chili Peppers from the last decade. The fourth and final single release from their 2016 album The Getaway, the song takes on a different approach to addiction for the Chili Peppers and delivers a smooth sailing feel to one of their most iconic tunes thanks to its masterful musicianship. Starting off with mellow arpeggios and Kiedis' fast chopped velvet vocals, the track builds to a massive boiling point where flea breaks with banging bass slaps as Klinghoffer washes over the tune with one of the 21st centuries best guitar solos.
The structure on Goodbye Angels is nothing short of fresh or masterful, and it complements the classic track buildup approach, with a Californian evening breeze essence to it. These traits make the song a perfect high point for any workout, with an abrasive climatic element that is meant to satisfy that missing tune in your playlist.
18. Don't Stop Me Now by Queen
One of the most legendary Queen songs of all time, Don't Stop Me Now, known for its overall optimistic nature, is a great addition for a motivational workout. From its slow paced beginning to a switching high speed, energetic development, this Rock 'N' Roll anthem will surely encourage you not to stop at all. Packed with Freddie Mercury's legendary and savory vocals, the entire craftsmanship of the track will keep you uplifted while giving an extra rush for an intense workout.
Never failing to tune your workout up an extra notch, Don't Stop Me Now's exhilarating and brightening nature will bring an enthusiastic feel to your workout, giving you the motivation to continue and the resilience to do so.
19. Little Sister by Queens of the Stone Age
A twisted song about siblings to put it in a way, but if there was ever a song to throw punches to, Queens of the Stone Age's fraternal fixated Little Sister, and it's straight up energized catchiness is that tune. Originally intended to be recorded with Dave Grohl, Little Sister was a quintessential track for Rock N' Roll in the 2000s, and remains a staple in the band's repertoire, as it ignites an instant pogo atmosphere in every performance. The song was inspired by the Doc Pomus original, Elvis recorded a track of the same name and its controversial background, according to frontman Josh Homme:
"I like the amalgam of imagery that it puts forward, that throwing a little pebble at the girl's windows late at night, you know, trying to creep in the back door, you know. And I also love the Elvis song 'Little Sister' because I like the sort of sexual twist that's put on by 'little sister don't you do what your big sister done."
Originally released as the leading single for Lullabies to Paralyze the tune infuses the band's signature riff driven structure, with post-punk edge, and a unique stoner rock daze background. With its overdrive saturated sound and held distorted licks, Little Sister is bound to give the listener a steady beat and endurance through its electrifying and adrenaline-fueled essence.
One of Rage Against The Machine's greatest tracks, Guerilla Radio provides much more than a climatic high – a necessary addition to your gym playlist.
20. Killing in the Name of by Rage Against the Machine
Rage Against the Machine was one of the most fascinating and innovative projects of the alternative era of the 90s. Known for their heavy politically driven themes and trademarks, Killing in the Name of is perhaps one of their most notorious tunes in that field, as it was originally written for the 1992 Los Angeles Riots, in order to relieve and bolster the spirits of the protesters back then. But Range Against the Machine didn't have the platform they have now, so needless to say, the single lacked airplay and exposure to their target audience in America.
Sparked by Tom Morello and his Drop D packed distorted guitar riff, combined with Timmy C.'s magmalike bass lines and complemented by Zack De la Rocha's anger fueled growls and screams, this Rap-Rock/Metal pioneers delivered a timeless rock anthem. A tune that is certain to rush the blood to your head and drain the adrenalin from your system, it's the sheer and utter visceral energy of Rage Against that makes Killing in the Name Of the perfect song to boost your motivation and energy. Probably it's not what the band had in mind when they wrote it, but it's certainly a great use of its energy.
21. Sugar by System of a Down
This System of a Down standard track was taken from their eponymous debut, and it went straight to No.28 on the Mainstream Rock Billboard charts thanks to its dark lyrical content and intensely heavy metal riffing. This tune starts off heavy, and rarely lets off, even on its drastic tempo shift towards the end, Sugar will keep you wired and electrified to its Russian roulette and domestic abuse themed critique to society. On another hand, not everything has to be so grim, as the song possesses that characteristic humorous and ironic feel that helped System of a Down set the tone for their signature metal, alternative sound.
Sugar has been a heavy metal-alternative exemplar track, one that certainly adds that necessary hint of rage that is oh so necessary for a hardened workout, needless to say, this one is a must for your tracklist.
22. Got the Life by Korn
One of the standouts and most distinctive nu-metal tracks by Korn, Got the Life infuses electronica, synth layers, and the ever classic aggressiveness of the band, resembling something you might hear at a rave. This tune might not have been particularly well received by live long fans; however, it did receive critical and commercial success for its innovative, experimental take on the genre, thus receiving a gold certification in Australia while performing massively well on the Billboard charts. Unlike most Korn tunes Got the life has a little extra something to dance to, but it's really their hardcore essence and energy that bolsters this tune as a stapled fan favorite.
With its heavy layers and electronica infused sound, this tune is a hard hitting rush of blood to the head. Bulky, twisted, and energizing, what else could you ask for.
23. Falling Away From Me by Korn
https://www.youtube.com/watch?v=2s3iGpDqQpQ
A late 90s flagship tune from Korn's extensive repertoire, it's one of the band's most renowned breakthrough tracks with a powerful anti-domestic abuse message blended with some real haunting vocals and lyricism that compels you to think while rocking to it. Falling Away From Me made its very own mark as it carried the band's fourth studio installment, becoming a top 10 hit on the U.S Billboard Alternative and Mainstream Rock Charts. With a classic lay of ringing chords masterfully timed with the banging snares of the tune, it delivers a massive raging pick up, that will certainly fuel rage.
The aggressiveness of Falling Away From Me is one that engages with a feeling of anger, that may come in handy to bolster your lifting sessions, not to mention the compelling performance and soulful raging vocals of Jonathan Davis.
24. Hail to the King by Avenged Sevenfold
The title cut of Hail to the King earned Avenged Sevenfold their second number one album on the Billboard 200 Chart back in 2013, with this flagship single not only topping the American charts but also playing massively well across the U.K and Europe. This five-minute track is an instant hook with killer riffing and shredding, as well as one of the best metal anthemic choruses that just begs to be chanted along with. Furthermore, Hail to the King is one of the few tracks to cross audiences to a more traditional heavy metal, and rocking sound, in addition to becoming one of the most recent classic tunes in the genre.
It's the all over virtuoso display all over this track that makes it an irresistible treat to just about anyone, not to mention the motivational call at the very core of the chorus of the song.
25. Savior by Rise Against
One of the exemplary tracks of Rise Against's ever expansive discography, Savior was released in 2009 with an air of predestination to becoming a direct summer hit. Peaking on the Alternative Rock Charts at No.3 and breaking records for its 65 weeks in that position, not only this was a punk anthem for the latter half of the 2000s but it also became a standard gym track for many. With its catchy unique chorus, blasting vocals, and a signature unparalleled energy, Savior is a motivational tune for the ages.
Not only this tune performs massively as a break up song, but it's also a higher powerful call to drain your emotions in your workout.
26. I Hate Everything About You by Three Days Grace
This debut single was an all-out hook that captivated a wide variety of audiences into this deceitful tune. With its memorable folkish-thrasher blend with the perfect amount on both elements, I Hate Everything About You makes a very clear point and message, you love someone so much that you get to hate everything about that person, a useful approach to rage when it comes to a hardcore session. With one of the most recognizable chorus sections by Three Days Grace, this stands out tune is as hard hitting as timeless.
With its escalating tension and heavy atmosphere, there is a lot this tune can do for you during a heavy session, so why not let this nu-metal classic do its job for you?
27. Animal I Have Become by Three Days Grace
One of Adam Gontier's debut tunes, with the band, and most praised penned anthems for the 2000s, Animal I Have Become is arguably one of the most prowling tracks of the era. Making its way through a video game, film, and pop culture features, this out of the dark single from the band's second album tackles the demons of addiction with the singer comparing himself to an untamed beast. With a nightmarish depiction of the past, Animal I Have Become is now a modern rock classic that has withstood the test of time as an undeniable headbanger.
Channeling rage, and dire need of improvement, who doesn't want to go full on berserk and animalistic while at the gym?
28. AEnima by TOOL
Tool has long been the very definition of progressive metal, and this heavy-prog anthem is perhaps the best example for the band's accolade. Released for the album of the same name, AEnima served as a backlashing criticism to the Los Angeles lifestyle and celebrity culture in general, being one of the heaviest counter culture title tracks out there. Taking shots at Scientology, and junkies alike this song singlehandedly bolstered the presence of the album commercially and established it as one of the most influential records of music history.
With a heavy and iconic bass build up to shredding guitar sliding there's no denying the power AEnima brings with it, and it's only right to make use of this powerhouse jam.
29. Breath by Breaking Benjamin
With a trademarked use of subtle metaphorical lyrics, Breath is a standout tune that delves into how someone can simply suck you up and relish in your pain, with a healthy dose of heavy metal elements to this formula. With one of the most explosive build ups in Breaking Benjamin's repertoire, it's no wonder this tune could boost you for an extra mile, the same way it did for the band when charting as No.1 in the Mainstream Rock Billboard.
Breath is perhaps one of the tracks that transcend the legacy of its band, its an all time killer tune that might as well spark that killer instinct during a lifting session, hence you should add it as soon as you get a chance.
30. Dirty Deeds Done Dirt Cheap by AC/DC
A title cut to AC/DC's 3rd tenure, with heavy panting, a classic riffing delivery from the Young brothers, and Bon Scott's charming yet always dirty vocals is everything you could ever want from a hard rock song. With a rough and ready essence to it and a chorus that you can't help to chant along to, there's no wondering why this tune has become a fan favorite and one of the most played tunes in radio around the world ever since it was first released. But there's also a twisted inspirational trait to Dirty Deeds Done Dirt Cheap, one that if might now well be morally positive, it's certainly inviting towards power.
With its killer riffing, this AC/DC staple is more than just a classic, but its motivational, somewhat bleak motive is a great call to get up and go for another round.
31. Vicarious by TOOL
The most notorious single from TOOL's 10.000 Days, Vicarious' 5/4 riff is one nowadays considered a milestone in modern music, no wonder it peaked as No.2 on the Billboard Alternative Chart. This track provides yet another harsh look at our society, but this time with a voyeuristic perspective and an addictive chorus and guitar riffs that have a few unpleasant things to say about media. On another note, its surrealist CGI music video bolstered the single's charting performance, and it progresses with a full body structure and masterful drumming from Danny Carey.
32. Undead by Hollywood Undead
Arguably the most iconic song from the Hollywood Undead, this title track did and still does very little to disappoint ever since it was first released as the second single from Swan Songs. Undead has been acclaimed as one of the groups most genuine songs from their extensive repertoire as it channels their rap rock infused sound, with Charlie Scene and Johnny 3 leading the mic as Ozzy Osbourne's Crazy Train blasts from the background. This title is responsible for finally earning the band the attention they deserved as its performance peak the single as No.12 on the Modern Rock Charts and No.10 on Hot Mainstream Rock.
Undead inspires a never willing to give up or give in, hence its perfect energy for any motivational endeavors, meaning that this rush injection is guaranteed to strengthen your lifting sessions.
33. The Way You Used to Do by Queens of the Stone Age
Queens of the Stone Age have never shied away from bringing back some of the most obscure and unexpected details of good old Rock N Roll and turning them into a brilliant display of their very own macabre stone rock trademark. The Way You Used to Do is grisly, jumpy, and intoxicating, with a masterful riff driven structure and perfectly placed arrangements that made this 2017 single for the album Villains. Bringing back the Queens from their four year hiatus, this single introduced us to a more black-jacket badassery filled side of the band, proving once again that this heavy rock band isn't afraid to storm pop music with their acid, surreal sound every once in a while.
This flagship boogie single is more than something to shout for, not only it was a commercial, and airplay success but it also turned out to be a chart topping hit, debuting as No. 8 at the Billboard Mainstream Rock Charts and No.6 in the Airplay Charts. The compelling nature of The Way You Used to Do spawns a retro hybrid energetic track to dance or sprint to, it can really make just about anyone feel motivated and consumed by a need to just get up and use their adrenaline, just take a look at Henry Cavil's jogging video to this track and you'll get it.
34. Sober by TOOL
One of TOOLs James Keenan most prolific songs out there, Sober was the second single from their 1992 debut Undertow. It was a dark introduction to the band for many, as the song was inspired by a friend of the band who would only be "functional" when under the influence. While this subject matter is not really foreign for TOOL, this tune hits the core when one dives into it, as its lyricism is only bolstered and powered by its heavy arrangements and heartfelt vocals.
With its heavy bridge as a high point to deliver the song's message, it might as well be interpreted as a call for improvement, so it makes up for a great addition and listen during your workout.
35. Kashmir by Led Zeppelin
Despite being 8 minutes long Kashmir has been a grooving Rock N Roll staple ever since its release in Physical Graffiti, meeting with immediate critical acclaim and commercial success. Never short on skill and musicianship, this all time classic was inspired by the middle eastern influences that took over Jimmy Page, whom would along his band condense through hard, progressive, and symphonic rock to create one generational masterpiece. Besides epic drumming, the centerpiece of this track is its mythical, hard hitting chord progression making it a live regular on their shows as well as becoming both a fan and band favorite.
This 8 minute tune will keep you well accompanied and motivated regardless of what you're doing, who could lose sight of a target with a riff like that.
36. Crawling by Linkin Park
Right off their debut and already a Grammy winning tune, despite not showcasing Shinoda's rapping as much as other tracks, this tune launched Bennington's delightful range into the limelight, as he shifts between soft spoken melodious, to explosive and visceral. A mass captivating single for a generation, Crawling is a blasting tune that has withstood the test of time as a fan favorite thanks to its quiet to loud structure and raw energizing essence. Needless to say, it's a motivational song that inspires you to overcome any insecurities you may have, so why not add this one of a kind tune to your playlist?
37. Seek and Destroy by Metallica
This thrash metal debut, written by Ulrich and Hetfield has done much more than just becoming a live staple, it has become a reference for guitar solo, and an athletic anthem during the Olympic games. This incredibly paced tune is so unbelievably mean that its Princess of the Night inspired mini solos have urged an apology by guitarist Kirk Hammett since during its recording process, a bum note is caused due to overwhelming speed and aggressiveness. Despite not achieving commercial or critical success by the time of its initial release, Seek and Destroy would go on to become a sleeper hit, and by the 90s thrash metal, and alternative anthem.
This thrash classic is as sporty as it gets, not only it inspires you to focus on your target and nail it, but it has also been a constant tune in the WWE, the Chicago White Sox, and more recently, it was the official theme of the Australian Rugby League. This is one of the best hard rock workout songs in my opinion.
38. For Whom the Bell Tolls by Metallica
Borrowing the title and inspiration for a dramatic scenery from American icon Ernest Hemingway, For Whom the Bell Tolls places you on the battlefield and ready for anything, including an extra mile. Kicking things off with heavy wah, distorted headbanging bass riff, followed by a most epic melody filled with haunting lyrics and aggressive passionate delivery by Hetfield, it is no wonder this track has become a pop culture and stadium classic.
Placing as No. 5 on Metallica's most demanded and played tunes in history is no small achievement, and needless to say, this track will serve as relief when in need of those extra fumes. Guaranteed. For Whom the Bell Toll is certainly one of the best rock workout songs out there.
39. Pretty Visitors by Arctic Monkeys
The Arctic Monkeys have always had a knack for giving music an unexpected twist, this time around, they went spooky, with a light macabre organ to the intro before blasting grimy guitars tap a gloomy side that audiences rarely see from the band. With a sharp wit, the lyrics describe the frightening lifestyle and influences of life as a musician, comparing in fact live concerts to a circus, with striking visual imagery and a sinister tonality to the chorus, frontman Alex Turner even refers to the shadows of waving arms as a snake pit. Pretty Visitors is a theatrical and ferocious track, and it delivers massive energy both on record as well as live.
Mixing a dash of punk rock energy and a few heavy metal elements, Pretty Visitors is one of the Arctic Monkeys most distinctive tunes out there, and it's as exhilarating as it gets, the reason why it should be stapled to your playlist.
40. Sound of Madness by Shinedown
A stomping, power tripping tune that fills any workout with a powerful sense of madness and a rage infused blast of adrenaline. As the title track of Shinedown's third studio album, The Sound of Madness, this eponymous tune made the spotlight, cementing the band as one of the household names of the alternative metal, and hard rock revival wave of the late 2000s. It's thanks to its full body, increased bulkiness, and chopped vocals since the very beginning of the tune that makes this lead single both a fan favorite and an energizing trip, that will undoubtedly fuel you with a little extra spark.
41. I Bet You Look Good on the Dancefloor by Arctic Monkeys
The breakout and first single by the Arctic Monkeys back in 2004, I Bet You Look Good On the Dancefloor was an instant pop hit, thanks to its paced rhythmic driven structure and an infectious fast tempo that made this band one of the post-punk revival staple acts. With somewhat of a ramshackle fast chopped vocal and an opening spikey solo, this single became an essential fan favorite track of the band. Needless to say, its bold, loud and plucked sound is after all a raw personification of the spirit of a young promising band.
If there ever was a song with massive drive, here it is, if you need any inspiration to in fact look good on the dancefloor well here's the perfect tune for that.
42. Black Dog by Led Zeppelin
It is no secret that the mighty Zep has delivered some of the hardest rocking tunes of all times, but Black Dog possesses unparalleled energy and powerful Jones pin grip to it, in addition to one of the slickest, coolest riffs ever. As one of the band's most renowned tracks, this one alternates from acapella vocals and truly soulful yearns that are guaranteed to melt just about anyone. With a perfectly blues based structure and distinctive yet complementary musical sections, Led Zeppelin delivered a top 20 hard rock hit that made its way into the band's setlist.
43. Points of Authority by Linkin Park
Packing an electronic quality that suits the alternative Rock band outstandingly, Points of Authority by Linkin Park, fuels any workout session with a never before seen intensity. Bringing a distorted yet raw track into the mix, this Linkin Park tune will have you defying all challenges and set you up for an intense, deeply gratifying workout. Undoubtedly blending one of the greatest combinations in 2000s Rock, Mike Shinoda's hurried verses and Chester Bennington's crude yet harmonic voice, make for an electrifying and almost destructive mixture that fans just can't get enough of. Fast paced and angst ridden, Points of Authority will undoubtedly serve as a motivational track to add that extra push into your workout.
44. Blow Me Away by Breaking Benjamin
This tune made its way through a generation, as the very first single release for the Halo 2 videogame soundtrack. This accolade is largely credited for Blow Me Away's special knack for fueling adrenaline whether you're a sportsman or a die-hard gamer. Targeting recklessness as a subject for the tune, it's ironic that the promotion and success of Blow Me Away sparked bitterness within the band, as both Mark Lepofky and Aaron Fink were fired for agreeing as well as accepting money for the song's unauthorized remix.
Nevertheless, this tune is a real banger, and with its pop culture background, it's certain to spark some hardcore inspiration.
45. Send The Pain Below by Chevelle
Another slower track into the list, Chevelle's Send The Pain Below works wonders to help you focus on your workout while still having that extra kick. A track that sets your eyes on your end goal, the song eventually shifts into a surge of energy that, combined with the earned concentration, will set the mood accordingly for the rest of your workout session. Steady and energizing, Send The Pain Below carries a haunting vibe that adds to the magic of the track, giving it an extra element that works for an additional focusing touch. A track that will provide a necessary balance to your workout, this song will not only set your concentration into your workout, but it will give it an extra push, making for an ideal warm up tune.
46. The Diary of Jane by Breaking Benjamin
For many, this may be the number one entry for Breaking Benjamin. Inspired by a 1930s Hollywood flapper that went by the name of Jane O'Brian, it is also known for its massive lore surrounding its interpretation. However, it is clear that both Jane as well as the song's hardcore vocals and chorus are an astounding depiction of all of those who build emotional walls around them as they don't know what to expect from relationships. Although the lyrics may strike as somewhat psychotic, one can get out a little motivation to become better with this tune.
With a hard hitting core and essence, The Diary of Jane is a strangely invigorating anthem, and with the perfect enraging feel this song can provide, it may be a missing track on your playlist.
47. Sabotage by Beastie Boys
A power jam from start to finish, Beastie Boys' Sabotage is not just any song to workout to, it's the song to workout to. Not only does it inspire extra energy, but the ever-present buildup all throughout the number will help you keep a steady, yet growing beat. With a slowly building yet massively aggressive guitar that ultimately blasts along with Ad Rock's characteristic and unmatched vocals, this track is undoubtedly one of the heaviest hitting ones out there.
48. Somewhere I Belong by Linkin Park
With a classic Linkin Park feature of Nu-metal, alt, and rap rock, this Meteora single trademarked the band as one of the most distinctive ones of the 2000s. Somewhere I Belong is one of the band's moodiest tracks, Chester Bennington and Mike Shinoda's blasting combination and relatable lyricism. It's no wonder this smashing hit debuted at the Top 40 of the Billboard Hot 100, but it catapulted Linkin Park towards international stardom, and recognition as one of the most raging groups of the decade.
49. Whole Lotta Love by Led Zeppelin
There are only so many Led Zeppelin guitar riffs that stick to your psyche, but Whole Lotta Love's really injects a certain adrenalin with a whole lotta goodness, with Page's blues influenced power riffing through the entire track. Straight from their sophomore effort Led Zeppelin II, Whole Lotta Love became in no time their first across the pond top 5 hits. The credit for this Rock N Roll timeless hit doesn't only go to Page's riffing, but also to Plant's distinctive wailing, Bonham's drum solo, and Jones' steady and bulky lines, that made this one of their signature tunes.
50. Critical Acclaim by Avenged Sevenfold
Critical Acclaim was one of the very first tunes that proved Avenged Sevenfold wasn't afraid to delve deep into the experimental side, opening with an organ led intro and a supersonic guitar solo, this song gets really aggressive real fast, in a classic Sevenfold way. This song is more than candy for their audience, as it features frontman M Shadows sharing lead vocals with drummer The Rev in addition to two epic heavy hitting virtuoso filled guitar riffs that are guaranteed to pound their way to your mind. Another notable trait for Critical Acclaim is its condensed mixture of both symphonic and classic hard rock into one electrifying and exhilarating jam.
51. In the End by Linkin Park
A tune that defined Linkin Park since its very beginnings, with Bennington's haunting vocals and one of the most flawless rapping sections delivered by Shinoda, in addition to one of the most recognizable piano riffs in music history. Turning this lot into veritable rockstars, there's no need to say that In the End wasn't only a Billboard smashing hit, but its legacy remains latent even today as both a massive nostalgic tune and power jam that pairs very well with just about anything. Enraging, epic and motivationally anthemic, In the End, brings to your playlist that sublime feel we all need during a power session, so why not crank this piece up to eleven during your lift.
52. Ace of Spades by Motorhead
A pioneering speed metal classic that bridged the rawness of punk music with the heavy hitting metal spirit that only Motorhead has to offer. Preaching on the rules of "the game" and gambling, who better to take a lesson from but Lemmy Kilmister himself?
53. Given Up by Linkin Park
A bombastic tune that bridges perfectly the rocking elements that stand for Linkin Park, from an iconic alternative structure, explosive nu-metal chorus, and a one-of-a-kind riffing that is complemented by a flawless comedown from Bennington. With a raw energetic essence to the tune, Given Up became a staple for both Minutes to Midnight and the band's live repertoire, featuring Chester's unique ability to hold a 17 long scream, something that is certain to bring out the adrenaline in you during any workout. Ranking as No. 4 on the Billboard Mainstream Rock Charts Given Up is no strange to become a favorite in any playlist that features it.
54. You're Going Down by Sick Puppies
A heating classic track ever since its release, You're Going Down features everything you might want or need for an epic building workout, from a classic bass and riff build up to a pretty straightforward chorus for the ages. Channeling deep rage to get your blood pumping, is exactly what got the limelight for this Sick Puppies lead single back in 2009, peaking at the Billboard Mainstream Rock Charts as No.2. Whether anger serves as a motivational point for you or not, this track is more than adequate for an aggressive workout, with its heavy hitting essence, its an undeniable charm for your up-to-11 playlist.
55. Give it All by Rise Against
A hardcore tune that stands as a duty call for "punk rockers in the modern world" Give it All establishes punk as an obligation to stand critical, and to give out everything you've got while staying defiant. Peaking at No.37 in the Billboard Modern Rock Tracks Charts, this single marked the mainstream breakthrough of the band, and it'll definitely break through your playlist.
56. Heroes by Shinedown
With an unmistakable bassline slap from the very beginning of the song, Shinedown's Heroes brings an irrefutable power trip to your workout workout. Packing loud, heavy percussions, energizing strings and Brent Smith's grungy and raspy, powerful vocals, this track can pump up even the dullest of workouts.
57. Breaking the Habit by Linkin Park
Regardless of the absence of trademarked Linkin Park essential qualities such as Shinoda's rapping or distorted guitars, Breaking the Habit has managed to become one of the band's most beloved tunes out there. As the fifth single from their quintessential Meteora, this track stood out thanks to its masterfully crafted use of electronica and synth lines, as well as its unique approach to addiction. Breaking the Habit wasn't only a smashing hit, but it also broke records, as the fifth single in a row to land a spot in the Billboard Hot 100 top 20.
58. Fuel by Metallica
"Gimme fuel, gimme fire, gimme that which I desire, oh", one of Metallica's finest, Fuel, has been providing audiences… gasoline, if you will for over a decade now. This thrash metal staple works wonders for whatever type of workout you wish to do: cardio, running, leg day, sports – you name it – Fuel will definitely get you burning. Packing heavt guitar riffs and a beat you can't help but headbang to, this energy ridden track is not only a fan, and workout junkie, favorite but it's also one of the most beloved penned tunes by Hetfield himself.
A classic for Metallica fans, this heavy metal gem will surge through your body, giving some motivation and willpower to carry on through a heavy hitting workout.
59. I Stand Alone by Godsmack
The nu-metal, alternative hit that put Godsmack on the radar of audiences for all sorts of genres upon its release. Propelling both the band and their third studio album Faceless into international stardom and notoriety, I Stand Alone became one of the highest grossing and air played tunes of the 2000s. Ensuring legions of fans, with a chugging riff and distinctive single-note guitar lines that only enhance somewhat desperate melancholic vocals, a perfect recipe for a perfect busting tune to help you out when you most need to power up.
60. Monsters by Shinedown
Starting off with an eerie and slow-paced vibe, Monsters by Shinedown slowly but surely builds an energizing chorus you simply can't escape. Maintaining a steady yet powerful bit all throughout the track, this Alternative Rock lesser known gem can add the missing touch to your workout playlist. This track, although slower than most on the list, can help you focus and keep a clear mindset while working on your workout, adding an extra push of adrenaline to your workout. An incredible track to warm up into your exercises, Monsters can give a needed balance and power to your stamina, building up a stronger endurance.
61. You Know You're Right by Nirvana
Another one by the 90s pop culture icons, Nirvana brings into the mix the classic angry, grungy and intense electricity the band is known for. With a steady buildup during the song, You Know You're Right balances the energy of your workout from a slower pace before kicking it off and encouraging you through the heavy instrumentals and Kurt Cobain's haunting voice to give it your all. An undoubted power jam, the intensity of the song will, without a doubt, stick with you for the rest of the workout – whether you're listening to the track, or not. A track that will work wonders for a balanced workout (with the extra adrenaline rush), You Know You're Right might very well have you gasping for air by the time it's done.
62. Tears Don't Fall by Bullet for My Valentine
One of the greatest post-grunge emblems, Bullet for My Valentine, brought Tears Don't Fall a screamo, energy inducing track that might be the song your workout playlist was missing. With the overflowing energy and the screaming "Let's go" from the start of the tune, Tears Don't Fall gets you into intense workout mode from the get-go. Packing all sorts of intensity during the entirety of the song, the different moods will all add an extra nudge to your energy and stamina. From the fast-paced verses to the adrenaline inspiring chorus, this 2009 track will have you sweating as you crank your workout workout a few extra notches. If you're looking for the best rock songs to workout to, Tears Don't Fall should definitely be on your playlist.
63. The Red by Chevelle
A right off the bat alt-metal favorite for fans of the genre, and considered a pioneering staple for the divergent wave that would sprout in the 2000s. With straightforward lyrical imagery, this tune channels anger and frustration to perfection with flawless vocals and an oh so good instrumental comedown that blasts in each chorus. Needless to say a perfect song to blow steam to during lifting, punching bag, or demanding workouts, with its dramatic yet comforting essence, The Red makes for an outstanding peak in any playlist.
64. Click Click Boom by Saliva
Click Click Boom, a track by one of the greatest Nu Metal exponents, Saliva, is an intense yet, without a doubt, an ideal song to workout to. With its fast-paced rap metal verses and the heavy feel of the instrumentals, the tune provides an exhilarating adrenaline rush that might leave you sore by the end of your session. Click Click Boom carries a hard and heavy beat that you can't help but headbang to it, bringing a fuel inducing energy to your workout. Hard hitting and electrifying, this Saliva track tackles your workout workout from its very core, bringing all the energy to light and pouring it into this song.
65. Down with the Sickness by Disturbed
The second single of Disturbed's 1999 debut tenure The Sickness, Down with the Sickness quickly earned the band a more than notorious status as one of the powerhouse names in 2000s metal. Giving audiences a new staple in the genre and a taste of what the band was all about, from an electric chopped intro with a visceral tribal beat that is only heightened by one of the most iconic uses of staccato in rock music, also known as Dramian's "ooh-wah-ah-ah-ah". This tune offers a nu-metal staple that will definitely rage your way through the toughest bits of your workout, and as Disturbed's frontman would say, "It'll make you feel primal, like an animal".
66. Monster by Skilllet
Skillet's breakthrough single, and a song that basically pushes you to reap the rewards of a consistent gym workout every time the chorus hits your ears. Monster's aggressive, straightforward essence earned the track a debut as No.4 on the Billboard Mainstream Rock Charts, and a regular rotation spot on MTV's hottest hits back in 2009. With a punch the wall attitude and charm, Monster is a booster that will pull you through those extra miles whether you're pulling, lifting, or preferably punching the bag.
67. Highway Tune by Greta Van Fleet
With an immediately timeless and captivating right down rocking intro to this modern rock staple, Greta Van Fleet's debut single , Highway Tune will get you boosted well enough to run down a highway yourself. Its catchy southern-blues rock inspired recurring and introductive riff, sweet virtuoso licks, and beautiful Rock N' Roll angelical vocals to complement this instant classic, Greta Van Fleet made their way to the limelight in no time after the release of this stand-alone track. Highway Tune is guaranteed to take a hold of your soul once you crank this ear delight to 11, bolstering your cardio with the blood pumping qualities of good old Rock N' Roll.
68. Metalingus by Alter Bridge
An anthem for many, and an inspiring thriving track that bridges post grunge to alternative metal in an exemplary fashion, a quality that has defined Alter Bridge as one of the most relevant hardcore bands of the 2000s. Lingering on a melancholic note to its chorus and a paced, exhilarating heavy riffing delivery that will make a difference in your playlist, and your workout. With Myles Kennedy's flawless and heartfelt vocals cranked up, there's not much you can't do.
69. Papercut by Linkin Park
Another Linkin Park hidden gem, the powerful crash, and bang of the guitar and percussion at the very beginning of the song, set you up for an intense, adrenaline fueled workout that will have you sweating by the time the track nears its end. With the combination of Mike Shinoda's slick, paced bars and Chester Bennington's almost rage filled vocals, Papercut works its way as a perfect addition to your workout workout playlist. Fast and intense, this track's hard edged and powerful music fills the listener's ears with motivation, determination, and a rush of adrenaline that few songs provide in this similar fashion. An energy filled song all over, get this as a not-so-subtle hint to add Papercut to your workout playlist.
70. Run by Foo Fighters
One of the latest releases by the Foo Fighters, the electrifying hit comes with certain throwback energy that lingers heavily on the aggressiveness of Nirvana while delivering an outstanding punch that only the Fighters could deliver. Dave Grohl's visceral screams mark an extensive explosive section that will bolster your stamina through any workout.
71. Walk by Pantera
This emblematic headbanging staple is one of the reason's Pantera dubbed their sixth studio album Vulgar Display of Power, Walk's diamond dirtbag riffing channels a brilliant F off attitude that is only complemented by a world class metal grooving feel. A call for respect according to the band, this tune escalated Pantera's status as a globally notorious act, and it's certain to escalate the intensity of your work out sessions.
72. Painkiller by Judas Priest
There's no denying the aggressiveness and intensity on this Judas Priest signature tune. With a masterful delivery from Glen Tipton and KK Downing's double guitar style, as well as some godly drumming skills that are only paralleled by Rob Halford's impressive unparalleled screaming ability. A speeding and exhilarating heavy metal anthem that has withstood the test of time, thanks to its timeless appeal, a quality that every gym playlist should include.
73. Peace Sells by Megadeath
Peace Sells is one of the most exemplary tunes to display the skill of Dave Ellefson in a single blast building bass intro. Dave Mustaine and Ellefson packed a mighty Thrash metal punch charged with killer distinctive guitar and bass riffs and socio-politically inspired lyricism that will pump a harsh hitting vibe to your workout. It's a dramatic interlude, and rapid-fire essence works best when cranking this main title track up to 11, providing a very valuable asset to a massively energizing set to lift, punching the bag, or even going for an extensive cardio session.
74. Bulls on Parade by Rage Against the Machine
From war waging to wah grooving, to wall punching once again, this Rage Against the Machine trademark tune has been one of the most invigorating songs ever since its release. With Tom Morello's brewing riffing along with Commerford's head banging bass, Bulls on Parade was written to induce a sense of anger and hysteria that might as well be channeled to achieve your targeted intensity in your workout. With its perfect quiet to exploding loud structure, there's no way this innovative tune won't get you to an innovative workout.
75. What I've Done by Linkin Park
Packed with one of the most recognizable song intros of all time, this Linkin Park track will keep you motivated and focused all throughout your workout session. A tune of the millennium, What I've Done works a steady and growing buildup that stretches itself onto your workout, adding bit by bit a greater strength and intensity to your exercises, cardio, or even just walking. With an iconic piano, hard-crashing drums, and a sleek, intense guitar combined with Chester Bennington's distant yet passionate vocals make for one of the greatest Linkin Park songs to workout to. Electrifying, energizing, and a well noted power jam, this 2000s anthem works wonders when in need of an extra power up.
76. Jambi by TOOL
Blazing heavy guitar riffs. Dominant Basslines. Dark Tone. Mysterious Vibe. There will simply never be another band like TOOL.
77. Brianstorm by Arctic Monkeys
A second viciously paced album opening, Brianstorm proved right off the bat how quickly could the Arctic Monkeys could mature and shift gears, as this single never lets up a second throughout its entire duration. Don't let that paced power riffing fool you though, Brianstorm was highlighted and praised by critics for it's amazingly paced, precise, and complex drum section as well. There's also somewhat of a myth about the origins of this standout tune, supposedly inspired by an excentric fan, the band decided to brainstorm qualities to come up with lyrics.
As for results? This punky spirited track heightens the thrills of being at your very best, so why not use this inspiration for your workouts?
78. Bat Country by Avenged Sevenfold
One of the most remarkable singles from City of Evil was inspired by Thompson's acclaimed novel Fear and Loathing in Las Vegas, and it singlehandedly bolstered its parent album into a 2.8 million album sales within a year. Bat Country crossed Avenged Sevenfold to the mainstream limelight, while officially entering the band to the Billboard charts in a rather dominant fashion thanks to its right off the bat blasting energy and raspy to clean shifts from M Shadows vocals. Needless to say, Bat Country can be easily pinpointed by many as the Sevenfold's trademark number, and perhaps it's most successful to date.
With their classic banging paced drumming, and a bridging quality to its genre, it's hard not to feel the rush induced by Bat Country, and that extra mile certainly will appreciate it.
79. Well Enough Alone by Chevelle
Blasting off within the first five seconds, Well Enough Alone drops and peaks to an energic power journey that displays a Chevelle's signature structure at its best. With melodic hints to a sublime chorus and outro, this metal epic made its way through the ranks of metal revivalists thanks to its multiple features on the WWE. Its bursting energic rush and emotional lyrics make for a brilliant companion through the most exhausting of workout sessions, so you should be hooked on your first listen.
80. The View From the Afternoon by Arctic Monkeys
One of the most massive drum intros of recent times, The View From the Afternoon offers a banging tune through the critical eye, and lavish observations on the ridiculousness that we've all been through over a night out. Opening their debut album, with nothing short of a blast, there's a palpable lyrical frustration that is paralleled only by punk infused distorted guitar riffs and arrangements. However, it's the explosive overall performance led by Helders' drumming that made this a truly stand out tune of the 2000s.
The View From the Afternoon was a. pivotal piece for one of the most successful debuts of all time, and thanks to its treble heavy, and full body banging snares, that this track ensures a heightened motivational value on your workout playlist.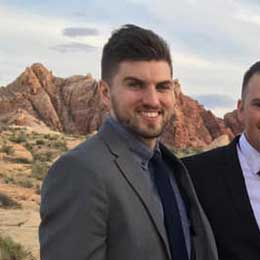 My name is Chris and I've had a passion for music and guitars for as long as I can remember. I started this website with some of my friends who are musicians, music teachers, gear heads, and music enthusiasts so we could provide high-quality guitar and music-related content.
I've been playing guitar since I was 13 years old and am an avid collector. Amps, pedals, guitars, bass, drums, microphones, studio, and recording gear, I love it all.
I was born and raised in Western Pennsylvania. My background is in Electrical Engineering, earning a Bachelor's degree from Youngstown State University. With my engineering experience, I've developed as a designer of guitar amplifiers and effects. A true passion of mine, I've designed, built, and repaired a wide range of guitar amps and electronics. Here at the Guitar Lobby, our aim is to share our passion for Music and gear with the rest of the music community.