Fingerpicking is a style of playing the guitar that requires playing the individual notes of a chord rather than strumming the chords as a group. This produces tonal qualities that are both polyphonic and harmonic, giving color to the song.
Unfortunately, fingerstyle is not that easy. This technique requires deft fingers, but you shouldn't be intimidated and shy away from learning the fingerstyle. With the proper dedication to learning the basics, you'll be well on your way to mastering this technique.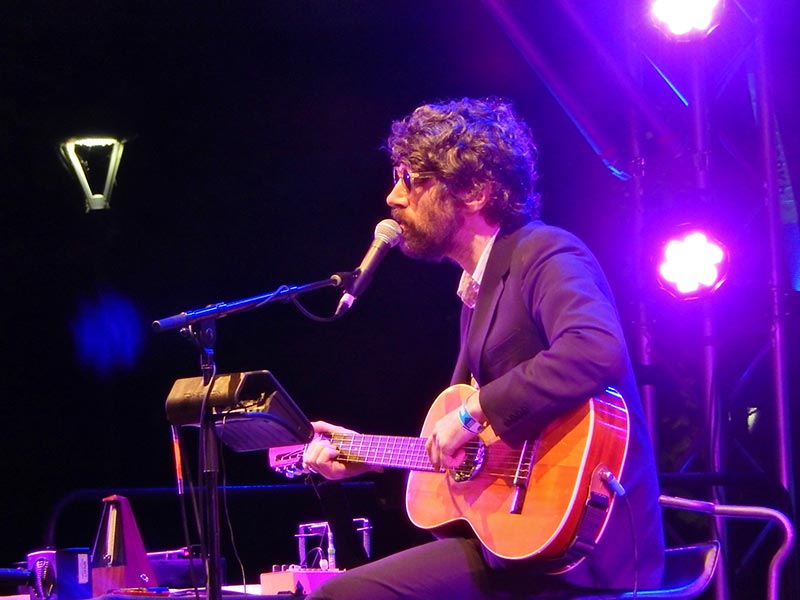 It goes without saying that you should always start with songs that are easy enough to nail down the fundamentals. You're in luck because I have compiled a list of easy fingerpicking songs for beginners that you will know and love. These songs are perfect for newbies to learn how to play fingerstyle. I've also included an excellent video tutorial for each!
List of Easy Fingerpicking Songs for Beginners
1. Stand by Me by Ben E. King
It is impossible not to recognize the unique melody and tune of this early 1960s song from one of America's best rhythm and blues and soul singers. The song has been given different renditions by different artists and personalities all over the world. Films and advertisements use the tune to deliver their message.
What makes "Stand by Me" a great piece for beginner fingerpickers is its intro. The thumb only plays the 5th and 6th strings. The fretting fingers will also only focus on these strings. You can master this part of the intro in a matter of minutes before you go into the first verse. The verse and chorus can be intimidating at first. This is because you must maintain the bass rhythm of the 5th and 6th strings while producing the characteristic notes on the trebles. This is the key to producing a "Stand by Me" that is polyphonic, melodic, and harmonic.
Start slow. There's no point rushing. This song plays arpeggio without any chance of strumming. This is where your flexible finger joints will come in very handy.
2. What A Wonderful World by Louis Armstrong
An absolute classic, this song is a celebration of the many simple yet beautiful things we have in the world today. The soft melodies and lyrics of this song remind us of the beauty in the most mundane of things.
Unlike other fingerstyle songs, this Louis Armstrong creation uses the same guitar chords that you would use to play if you're going to strum it. This allows you to focus more on the correct placement and movement of the playing fingers. There's no need to worry about placing different fingers on different frets to create the right tune. All you need is to pick the right string.
Learning to play this song fingerstyle should not take you more than a week. I have seen some people mastering the basic fingerpicking techniques in a few days. Once you do that, you will be more than ready to take on songs with more complicated fingerstyles.
3. Dust in The Wind by Kansas
A great piece to play whenever I head outdoors, "Dust in The Wind" never fails to bring a sense of nostalgia. It reminds me so much of my childhood when I was more carefree than I could have possibly imagined. It has that amazing tune that will make you feel at peace with yourself.
The fingerstyle is quite fast. What helped me in learning the fingerstyle of this song is by practicing the inward curling of my playing fingers one at a time. The song requires all playing fingers to be moving. What makes it easy is the fact that the four fingers will be playing only the first four strings of the guitar. The thumb takes care of the 5th and 6th strings, although it does pick the 4th string, too.
One great advantage of playing this song is that the chord and fingerpicking pattern has become the standard in many modern songs. You can master this technique and it should already be easy to play other songs. The song that has a very similar chord pattern and fingerpicking style to "Dust in The Wind" is the hit song by Fleetwood Mac, "Landslide".
4. Nothing Else Matters by Metallica
A heavy metal band is not exactly the type of music you would expect to produce a powerful and beautiful ballad. But that's just what Metallica did with their "Nothing Else Matters" song. This is a musical piece that has a unique introduction when played on a guitar. You can forget the other elements in the song. If you get the fingerstyle right, you should be able to recreate this 1992 hit.
A staple in many of Metallica's performances, "Nothing Else Matters" is also a favorite among guitar players. It is also one of the songs that have a fingerstyle that any beginner should have no problem learning. The first three sections of the intro are more of the up-down and down-up movements on open strings. Only in the fourth section will you begin to introduce the first of many melodic notes to the song.
This is a piece that requires flexible joints and good coordination of the fretting fingers. Learn this well and you should be ready to perform in front of your officemates for a really cool after-office party.
5. Stairway to Heaven by Led Zeppelin
A combination of folk rock, progressive rock, and hard rock with a hint of soulful ballad, this Led Zeppelin song is one of my all-time favorites and is one of the most recognized songs in rock and roll history. Commonly in the discussion for the Greatest Rock song of all time, this song has blistering high gain distortion electric guitar sections. However the intro, and much of the song, is an acoustic melody that can be picked with a guitar pick or played fingerstyle like in the tutorial above.
The first parts of the song are slow, as if they are trying to rock you to sleep. The tempo picks up towards the second third of the song, and you know that you have a powerful piece to wake up your senses. Overall, it is an anthem. A song that anyone can always sing or at least hum with fervor. And when you play it using the fingerpicking technique, you know you are a budding performer.
As I said, the first few parts of the song are slow. This should make it easy for beginning fingerpickers to practice the intricate movements of their fingers. What is important here is the coordination between the playing and the fretting fingers. Overall, this is one of those fun and easy fingerpicking songs for beginners that almost anyone into music will recognize.
6. Tears in Heaven by Eric Clapton
Almost three decades have passed since Eric Clapton wrote the song that would save him from the grief of losing a son. Today, "Tears in Heaven" remains a very popular song for the weary, the depressed, and those who are about to give up hope. I cannot think of any other musical instrument to play this song on than on a guitar. And to give justice to its melodic qualities, only a fingerstyle technique will do.
Beginner guitar fingerpickers will love to learn that this song has one of the easiest fingerstyles to master. The chords are essentially the same, except for a few movements of the fretting fingers to highlight a note or two. I personally love the complementary sounds of the bass strings and the trebles. This creates a polyphonic sound that is very pleasant to the ears.
Go slow. I implore you. Forget the fancy tricks. You can always introduce that to your fingerstyle once you've mastered the basics of the song. Adding bends and vibratos should be easy if you have already figured out the fundamentals. I have also seen some people adding a percussion element to the song by tapping the guitar body itself. You can do that and more once you're through with the basics.
7. Shape of My Heart by Sting
I've got to say that this song is perfect for the guitar. This is especially true if you are using a nylon-stringed classical guitar. It has that nice and soft sound to it that complements the overall mood of the song. It provides a more natural sound and can help improve the depth of the song.
The guitar chords of this Sting song are very easy to master. I have several friends who are only beginning to play the guitar, and they were able to nail the piece like a virtuoso in about a day. The fingerstyle is also quite easy. However, there will always be some instances when you will have to push your fingers to move faster across the fretboard.
Don't worry about that for now. What you should focus on is the sequencing of the tabs. You also need to practice which of the strings you need to pick with your fingers. The chord is nonlinear. It is not really a problem, since the song also has a chord progression that is one of the easiest to remember. Get this right and you should be able to play "Shape of My Heart" like a pro.
8. Good Riddance by Green Day
This song is very different from the kind of songs that Green Day is known for. However, "Good Riddance" happens to be one of Good Riddance's most popular songs. They usually play the song as the final piece in many of the band's live shows. This is even though the song did not perform well on the regular charts. It is a huge hit on digital platforms, however.
You will love the feel-good vibe of the song. It is a song that is perfect for weekend getaways or even on quiet evenings with people you care about. There's no need to sing the lyrics as the arpeggio of the song is enough to provide you with harmonic melodies that no words can ever supplant.
I find this song to be great for building the strength of your playing hand. It is also excellent for training your fingers to pick only the correct string that will produce the specific note required by the song. My suggestion is to take your time to get familiar with the correct string picking. From then, you can pick up and focus on the rhythm of the song.
9. Wonderful Tonight by Eric Clapton
This Eric Clapton song is not only a great piece for beginning guitarists. It is also one of the songs that have the easiest fingerstyles to learn. The good thing about this song is that it sounds so beautiful whether you play it the ordinary way or the special, fingerstyle way. Obviously, fingerpicking the notes of this song will give you richer sounds. It is as if you are playing the piano.
The best way to play this song is by using a capo on the 4th fret. This will give the sound its natural high-pitched tone. Of course, you can always play it without the capo. This will lower the tonal register of the song. Regardless, the fingerstyle of this song is quite easy to master. As always, it is best to learn the different notes and finger picks in a slow and deliberate manner. This will set you up for the famous bends and power slides that the musical piece is known for.
I don't know of any serious guitarist who doesn't know how to play "Wonderful Tonight." This is a piece that you can find in the repertoire of even the most accomplished musicians.
10. Blackbird by The Beatles
I know The Beatles are hardly the musicians whom you can call great fingerstylists. Many of their songs had the basic strumming techniques, allowing both Lennon and McCartney to give justice to their vocals. However, there is one song that McCartney employed the fingerstyle that he learned from the Scottish folk singer and songwriter Donovan Philips Leitch.
It would blow people's minds to know that the inspiration for the guitar accompaniment of this song was Johann Sebastian Bach's 18th-century masterpiece, "Bourree in E Minor". This is a song that Bach designed specifically for string instruments. It is not surprising that "Blackbird" sounds so good on the guitar. And when you play it fingerstyle, the song takes on a very elegant melody.
Paul McCartney's song was one of the first pieces that I ever learned to fingerpick. It has a very easy chord progression and a melodic tune. The fingerstyle is not that very complicated. However, it will test the flexibility and coordination of your playing fingers, especially the thumb, index, and middle fingers.
11. You Are My Sunshine by Johnny Cash
There's no mistaking this tune. It is one of the most recognizable tunes and melodies in the world. You can hum it when you're alone. And if you have a guitar in your presence, playing this masterpiece should be a cinch.
The original song was written in 1939 by Charles Mitchell and Jimmie Davis. Because of the song's recognizable tune, it has been recorded by various artists throughout the years. Bing Crosby, Doris Day, Nat King Cole, and Ray Charles are some of the many artists who gave the song their very own rendition. I prefer Johnny Cash's version of the song.
The fingerstyle of this song is perfect for its melody. It is like producing a song that utilizes different instruments and not just the guitar. The fingerpicking pattern is so easy that I have seen young children capable of mastering the song after only several practice sessions. You should be able to learn this song quickly, too.
12. Que Sera Sera by Doris Day
This is another song that is as easy as "You Are My Sunshine" when it comes to learning its fingerpicking technique. A Doris Day hit, this song is a favorite among people who think that the music of yesteryears is simply incomparable. The melody is nice, and the tune is great. And if you listen closely to the lyrics, you'll know that the song hits the right chords of the heart.
Picking the notes of the song with your fingers is not that difficult. The pattern is easy to remember. You can even play this song with your eyes closed. The fingers on the fretboard require very minimal position changes. However, there will always be notes that will require the sliding of a finger from one fret to another.
All is good, nonetheless. These movements are all essential in helping you develop the right fingerstyle techniques. It lays the foundation for fingerpicking other songs you might want to play in the future.
13. Everybody Hurts by R.E.M
Anyone who wishes to learn and master the art of guitar fingerstyle needs to include this R.E.M. song in his or her list. This slow rock makes it ideal for those who are only beginning to appreciate the beauty of individually picking notes instead of playing the chords as a group. It is so much more harmonic and melodic this way. And if you master the coordination of your fingers, this song is going to open more doors for you.
I like this song because of its distinct melody that makes it easy to follow. The fingerpick has also a very straightforward and predictable pattern. It is also easy to pick up the chord progression. Best of all, the slow rhythm of the song will never strain or hurt your fingers picking the strings.
This is one song I am pretty sure you can learn in a few days, if not within hours. It is a great foundation for many other songs using the fingerstyle.
14. House of The Rising Sun by The Animals
I have always been fascinated with slow rock. They combine the best of romantic ballads and powerful rock in a tune that will never shatter your senses. One of the best slow rock songs I ever played on my guitar is the "House of The Rising Sun." It is also one of the very first songs that I ever learned to fingerpick.
Fingerpicking this piece is never a problem. The fretting fingers will still follow the usual guitar chords of the song (well, except for a few instances when the player wants to be fancy). So, your focus here will be on the playing fingers. This is also never a problem since the up-down, and down-up picking of the strings is easy.
You can always play this song fingerstyle. And if you want to jam with your friends, it is easy to revert to its usual strumming pattern. This is what makes this song extra versatile.
LOL, what? it was intentionally written the way it was in order to be matter-of-fact and even a bit snarky.
15. Hallelujah by Leonard Cohen
No, I am not referring to the song rendered for Shrek. I am also not referring to the kind of song that you often hear from gospel singers. This is a song that Leonard Cohen wrote and released in 1984. Unfortunately, the song was never popular until Jeff Buckley, and John Cale recorded the song. And when Shrek was shown in 2001, the whole world was introduced to the beautiful sound of this song with a secular color.
Fingerpicking "Hallelujah" is easy because of the very simple structure of the song. It does require your playing fingers to be especially adept at picking the right string to produce the correct tune. Other than that, you should be okay.
I know this will become one of your favorites once you have mastered it. Such a song is perfect for alone times and for spending quality moments with friends and family. You can use it to perform live, too.
16. Every Breath You Take by The Police
People love both the beat and the tune of this song from The Police. The lyrics sound so cool, too. It is not surprising that the song won the Best Pop Performance and Song of the Year awards at the Grammy in 1984. It is so popular that it ranks number 84 in the world's 500 greatest songs in the history of man. It is also an inductee into the Rock and Roll Hall of Fame.
Learning to fingerpick "Every Breath You Take" is as easy as coordinating your playing fingers. The song does require a few notes to be fretted individually. This will somehow stretch the limits of the fretting fingers as some of the individual notes are quite far from the rest. You should be able to address this issue by taking it slowly first. This will give you enough time to make the transition between notes.
This is one song worth practicing as it gives you many of the basics of fingerstyle guitar playing.
17. Landslide by Fleetwood Mac
If you have already learned the fingerstyle playing of "Dust in The Wind," playing this Fleetwood Mac song should already be a breeze. The reason for this is that both songs have almost the same chord and fingerpicking patterns. As such, it doesn't matter which song you will want to learn first. Once you learn one, learning to play the other will already be easy.
The key to playing "Landslide" is by placing a capo on the 3rd fret. You can forego the capo thingy if you prefer a song that is more in tune with your guitar's natural tones. I personally like playing with the capo on because it gives the song a higher-pitched tone while also allowing me to be creative with my fingerpicking. But this is me.
So, how do you learn to play "Landslide"? Knowledge of basic chords is crucial. Coordinating the movements of the fingers is another. Practice slowly at first. Focus on the notes and then on the rhythm.
18. Let It Be by The Beatles
I am not ashamed to say that this Beatles song is my favorite. The tune is very beautiful, and the message is also noteworthy. I have yet to meet a guitarist who doesn't have this song in his or her repertoire. It is one of those songs that all beginning guitarists love to learn. Whether it is learning to play the guitar by strumming the strings or learning how to fingerpick, this is the song for you.
The fingers that will be picking the most are the thumb, index, and middle fingers. You will need to warm up these fingers first before you start picking the strings. As for the fretting fingers, you will be following the chords of the song. There are some instances when you need to reposition a certain finger to strike the right note.
I wouldn't be surprised if you'll be playing this song for many years. Seasoned guitarists do.
19. Perfect by Ed Sheeran
There isn't a lady who will never fall in love with the sweet melody and the beautiful message of one of Ed Sheeran's most popular songs. Well, at least, none of the ladies whom I know. This is a phenomenal song that can be a real tear-jerker. It's not surprising why many couples love to play it at their weddings and on other occasions where they need to profess their love for each other.
While the piano version is a classic, I love playing "Perfect" on the guitar. Employing a fingerstyle technique can also give the song a piano-like tune and melody. Picking the strings is easy as the heel of your hand hangs loosely on the upper section of the guitar. The fretting movements are also simple. You should master it in a few hours.
Having someone else sing the lyrics will be great. Otherwise, the beautiful melody of your fingerpicking is enough to do justice to this song.
20. The Sound of Silence by Simon and Garfunkel
There are very few songs out there that can be as meaningful as "The Sound of Silence." This is a folk song that took Paul Simon several months to write. While this song was a commercial failure that led to the breakup of the duo, it did enjoy substantial airtime a year after the song's release. In fact, the remix was such a huge hit that it reached Billboard Hot 100's top spot. This prompted the duo to reunite and make other great songs.
This song may have a very sad melody to it. However, its overall structure is perfect for playing on the guitar. This is not at all surprising, given the fact that Simon wrote the song specifically for the acoustic guitar. Fingerpicking the notes are also easy for absolute beginners. The tempo may require a faster finger play, but it is something that a 7th grader will not accomplish in a few hours.
21. El Condor Pasa by Simon and Garfunkel
This is one of the songs that Simon and Garfunkel recreated several years after the duo decided to reunite. I had to emphasize "recreated" here because the song has been around since 1913. Daniel Alomia Robles wrote the song for the orchestra by drawing inspiration from the traditional music of the Peruvian Andes. Simon first heard of the orchestral piece in 1965. Five years later, the duo recreated the song to give it a more modern acoustic vibe.
Fingerpicking the notes is never a problem, especially if you will start slow. Even if you decide to play it at larghissimo, the melodies will still come out nicely. Pick it up a bit towards lento or even largo, and the full color of the song becomes more evident. This song will never strain your fretting and picking fingers. Instead, it will improve their flexibility and allow you to learn to coordinate their movements better.
22. You Raise Me Up by Josh Groban
Almost everyone knows this song as the one that shot Josh Groban to fame. However, Groban was not the artist who created the song. This distinction belongs to a duo of Irish and Norwegian songwriters called Secret Garden. Record producer David Foster decided to reproduce the original song by having Josh Groban sing it in 2003. This increased the popularity of the song throughout the rest of the world.
The song has one of the loveliest melodies in contemporary music. Add to this the dusky baritone voice of Groban, and you have a song that speaks straight to the soul. And while playing it on the piano is a must, you can always do justice to the music by playing it on a guitar fingerstyle. There is no point worrying about picking the notes here. The fretting movements are also easy. The song is quite easy to learn, and even beginners will have a breeze learning it. That's why "You Raise Me Up" is one of a handful of easy fingerpicking songs I'm constantly recommending to my students.
23. Right Here Waiting by Richard Marx
I think there was no other love song-soft rock piece that captured the heart of the world in the late 80s to the early 90s better than this Richard Marx classic. I still hear a lot of FM radio stations give this song the air time it needs to get acquainted with the youngsters of the new millennia. The song was so well-received that it reached the peak of the Billboard Hot 100. This is a certified Platinum that is more valuable than any flashy gem you decide to wear on your body.
Not only is this song very lovely and melodic to play. It is also easy to learn the different fingerpicks that give the song its polyphonic tonal qualities. I love the combination of the bass and treble notes, giving you a sense of playing the piano. Picking the right strings is also not a problem because of the relatively slow tempo of the song. The chords are simple, too.
24. My Way by Frank Sinatra
This has got to be Frank Sinatra's most popular song. I have traveled to different parts of the world, and I hear people sing it in makeshift karaoke corners and other weekend watering holes. It is a favorite tune that drunkards and Sinatra-wannabes love to sing. Amateur singing contests will always have one or two contestants singing their versions of the Sinatra classic. And why not? This is the only song that lasted 75 full weeks in the Top 40 of the UK. Not even Elvis Presley's version of the song can match that.
And here's the nicest thing about "My Way." You can play its melodies on almost any instrument. The best, however, is on an acoustic guitar. From the easy intro to the first of the verses, I am pretty sure this tune is going to get you so engrossed in your fingerpicking abilities. Like many of the songs I listed here, it is the slow tempo and soft melody of the song that make it easy to learn.
25. More Than Words by Extreme
I've got to say that "More Than Words" is the song that I love the most from Extreme. The piece is a large departure from the kind of music that the rock band is known to create. I love the ballad structure of the song. It meshes cohesively with the acoustic guitar work of Extreme's Nuno Bettencourt. You also must give credit to the vocals of Gary Cherone, which Bettencourt supported to give a distinct vocal harmony like no other.
One of the reasons why I decided to include this song is its unique guitar-playing techniques. It combines fingerpicking, occasional strumming, hammer-ons, and string slams. The whole point here is that there are several techniques that you can learn. You can incorporate any or all these techniques in your future songs. The song is also very fun to play. There's no need to focus on mimicking the actual sound of the record. Just have fun with the rhythm and the beautiful melodies the song produces.
26. Ain't No Sunshine by Bill Withers
In just two minutes, "Aint No Sunshine" packs a powerful and soul-stirring vibe that remains with the listeners long after it's over. Besides Bill Withers' tender baritone and groovy melody, the grabby "I Know" hook will keep you humming for the rest of the day. Fun trivia – The twenty-six "I Knows" were just fillers for lyrics Withers intended to write later but decided against it.
Although covered in different styles, the original fingerstyle melody is unforgettable and deserves to be learned first. It's built around only four chords – Am, Em, G, and Dm. You can start by playing it all open before working your way up to a slightly challenging barre chord version.
27. Love Yourself by Justin Bieber
If this Justin Bieber song reminds you of Ed Sheeran's guitar-playing style, it's because he wrote it. In this guitar-driven tune from his fourth album, Bieber croons in an unusually husky voice to a self-obsessed partner, telling them it's time to pack up and go – the lyrics sure are snappy and salty!
Armed with a fingerpicked pop melody and campfire vibe, "Love Yourself" ruled charts and hearts, spending a total of 24 weeks on the US Billboard Hot 100. With only an electric guitar and trumpet anchoring the arrangement, it's one of the subtlest Bieber tracks you'll come across. Check out the tabs and tutorial to learn the fingerstyle version exactly how it's played in the studio version.
28. Hey There Delilah by Plain White T's
This heartfelt song about a couple navigating a long-distance became a sleeper hit in 2007. Even though Plain White T's had been around since 1997, "Hey There Delilah" was their first single to reach the top of the charts. I was in love with this song back when it first came out 15 years ago. Even now, when I hear it, it triggers major nostalgia.
If you want to learn a beautiful tune to impress someone, this is your song. It alternates between plucking and strumming, and the chords you'll be picking here are D, F#m, G, B, Am. The only part that might be a workout for some of you is playing the Bm barre chord, but there are plenty of tutorials online to help you master it.
29. Fast Car by Tracy Chapman
Four-time Grammy-winning singer-songwriter Tracy Chapman's "Fast Car" is a lyrically riveting piece about poverty, addiction, and a young woman who wants to break through the cycle. It shakes you to the core and leaves you cheering for the protagonist to pull through.
Ranked 71th on Rolling Stone's 500 Greatest Songs of All Time, "Fast Car" is driven by a captivating fingerpicked acoustic riff that should be a part of every aspiring guitarist. It's a four-chord track that gets easier with a capo on the 2nd fret. The tutorial above will walk you through it, nice and slow.
30. Hedwig's Theme by John Williams
I am a huge fan of the Harry Potter series, and when I found out just how easy it is to fingerpick the iconic theme, I had to share it with you. Composed by the legendary John Williams, "Hedwig's Theme" is a surreal concoction of solo celesta and violins.
Technically, it's not a guitar song, but you can recreate the magic of the strings and bell-sounding celesta on your acoustic. Before you take on the fingerpicking, I recommend you learn the one-note version of the melody shown in the tutorial above. Once you have that under your belt, you can add embellishments and root notes to make it sound more authentic.
31. Save Your Tears by The Weeknd
In one of the best-selling tracks of 2021, Abel Makkonen Tesfaye, aka The Weeknd, is heartbroken and regretful. You'll find him singing about the mistakes he made in the past and grappling to come to terms with his ex moving on. Whether it's the synth-rock sound, wistful lyrics, or Tesfaye's passionate vocals, the song is undeniably catchy. While I love the original, the version where Ariana Grande joins Tesfaye is a vocal feast with more depth and dimensions.
You can strum the melody but playing it fingerstyle will make your performance more evocative. The fingerpicking pattern is pretty straightforward and repetitive. The intro riff revolves around the C chord and is easy to play. Check out the video lesson and keep the tabs around for quick reference.
32. Let Her Go by Passenger
Contrary to popular belief, "Let Her Go" wasn't an instant hit. In fact, before this song hit the charts, not many had heard of Mike Rosenberg, aka Passenger. It took time for this heartbreaking song to enter mainstream radar, but when it did, there was no stopping it! After all, who wouldn't warm up to that utterly captivating fingerpicked riff, the ultra-catchy chorus that shows up five times during the course of the song?
Rosenberg's distinctive vocal delivery over a lush instrumental arrangement is a treat to the ears. Now, the fingerstyle opening riff is tricky and will take quite a bit of practice to master, but this video lesson here should be able to simplify it for you. The rest of the song, especially the chorus, is easy and repetitive. So place a capo on the 7th fret and begin!
33. We're Going to Be Friends by the White Stripes
This White Stripes tune might just be one of the most accessible fingerstyle tracks ever! It'll teach you how to use the thumb to play the root notes of a chord while using your fingers to pluck the strings. "We're Going to Be Friends" – a song about carefree school days and precious friendships takes its listeners down memory lane every time they hear it.
From the foot taps to the nostalgia-triggering lyrics, the song revels in its simplicity – maybe that's what makes it so enduring. But what catches my attention each time is Jack White's guitar playing in this song. It might not be his most complex work, but it sounds like he's having a blast playing! Learn this cheerful tune and play it with your friends. The tutorial and tabs above will help you.
34. Don't Think Twice It's Alright by Bob Dylan
Have someone around who can play harmonica while you're fingerpicking? Then learning this Bob Dylan tune makes a lot of sense. From his epic album The Freewheelin' Bob Dylan, "Don't Think Twice It's Alright" is a bittersweet kiss-off song with a country-folk melody.
Like his other records, this too has been covered by several bigwigs such as Eric Clapton and Post Malone in his early YouTube days. The tempo is a bit fast-paced and peppered with hammer-ons and tricky bass notes from the intro to the verses. With a track as fast as this one's, a metronome will be of great help.
35. Happier by Ed Sheeran
Sometimes when you strum chords that are otherwise meant to be fingerpicked, the song's overall vibe tends to change quite a bit and may not retain the original feel. Of course, if you're an absolute beginner with not much experience with fingerpicking, strumming is your best bet. But if you have begun learning fingerstyle, then there's nothing better than it when it comes to acoustic pieces.
In this personal, heartbreaking record, Ed Sheeran sings about bittersweet emotions about moving on from a tough breakup. The melody, in true Sheeran style, is sweet and catchy. With a simple fingerstyle riff involving only three chords, this song is perfect for beginners. Plus, it uses both fingerpicking and strumming. Learn how to play this song by checking out the video above. If you're an Ed Sheeran and looking for beginner fingerstyle guitar songs, then "Happier" is one I certainly recommend playing. It's fun to play and pretty easy as well!
36. Madonna of the Wasps by Robyn Hitchcock and the Egyptians
Robyn Hitchcock and the Egyptians were one of many bands branded as "alternative rock" during the late 80s. This musical style differed significantly (hence, "alternative") from classic rock and glam metal, which were very popular back then. Nevertheless, like those and most other varieties of rock music, guitar played a major role in the alternative rock sound.
The guitar part for "Madonna of the Wasps" isn't prominent in the album version's mix. It's upstaged by Hitchcock's fantastic vocals and a soaring synth line. But it's a very beautiful yet simple chord progression with easy fingerpicking.
This tune is played in G major. The video linked to above incorporates the vocal melody into the song's chord progression, which adds a lot.
37. So Far Away by Dire Straits
Mark Knopfler has a distinct technique as a rock guitarist, which heavily relies on fingerpicking. There are plenty of interesting Dire Straits songs that employ the technique, but few fit for a beginner's lesson.
So Far Away works as an intro to fingerpicking because it's relatively easy compared to other Dire Straits songs. There are only a few parts, and none of them are as challenging as a lot of Knopfler's other work.
Mark Knopfler and Dire Straits are really important to fingerpicking in rock. If you want to develop a truly advanced fingerstyle technique, keep listening to this band. But don't get ahead of yourself. Try this song before working your way up to something a little more difficult, like "Sultans of Swing"!
38. Hello by Adelle
This enormously popular song by Adele wasn't released officially as a guitar piece. It's written primarily with piano arrangements. But it's been covered extensively by guitarists online, including many using fingerstyle playing.
The haunting melody of this soulful ballad is instantly recognizable and hard to forget. There are so many ways to fingerpick this song that it may be hard to decide how to approach it. But incorporating the vocal melody into the chord progression is a great start.
Using the tabs and/or the video above, you can learn a fun but challenging way to play this tune. "Hello" by Adele is a much loved song and learning how to play it will surely impress somebody in your life!
39. African Sky Blue by Juluka
Juluka featured the fingerpicking guitar wizardry of Johnny Clegg and Sipho Mchunu. Both of them were steeped in Zulu folk music and South African working class culture. The music they created together was very groundbreaking.
Johnny Clegg continued with another band (Savuka) and as a solo artist when Juluka stopped releasing music. His later solo stuff, especially his album of Zulu street guitar songs, often emphasized a really advanced fingerpicking style.
This style of music isn't particularly easy when compared to western fingerstyle guitar. But "African Sky Blue" is one of the more straightforward songs to learn. Follow the chord progressions and the melodies will come to you. Once you're more advanced, you'll want to check out songs like "Gijim'beke" (by Juluka) or "Kwela Kwela" (from solo Clegg).
40. Plateau by Meat Puppets
This song was written and originally recorded by the Meat Puppets but widely popularized by Nirvana about a decade later. The Meat Puppets were an early-80s hardcore band who drastically changed their sound after their debut self-titled LP. On their second release ("Meat Puppets II") they established more of a lofi country rock vibe. "Plateau" is probably the most well-known song off that release, and features some simple chord shapes and fingerpicking.
Nirvana famously played this for their MTV "Unplugged" appearance, along with two Meat Puppets members (Curt and Cris Kirkwood). The original recorded version seems to be in G sharp (or A flat) minor. So you may want to use a capo on the first fret of a standard tuned guitar to play along.
41. To Be With You by Mr. Big
The guitar solo for this song is quite famously fingerpicked. The rest of the song can be strummed with fingers or a pick. But the guitar solo is such a mind-blowing yet beginner-friendly fingerstyle composition that it must be included on this list.
Paul Gilbert, the guitarist for Mr. Big, is known for his fast playing. Prior to Mr. Big, he played in a speed metal band called Racer X. Suffice to say he was a shredder. But this solo is a big change of pace from that. It's a very clever piece that follows the basic structure of the song's melody, but with several embellishments. Ironically, there's a part of this solo — the 'fastest' part — in which Gilbert drags a little (he plays too slow).
42. Solsbury Hill by Peter Gabriel
There are two popular ways to play Solsbury Hill by Peter Gabriel. With standard tuning, you can play with a capo on the 2nd fret or on the 4th fret. Both methods are optimized for using simple chord shapes, like A or G, with slight modifications.
The fingerpicked sections of this song use slightly unconventional timing, like 7/4 at the very beginning. It's prog rock, but that doesn't necessarily make it hard to play. Follow along with the video linked to above and use the tabs as well for reference.
This was Gabriel's first hit single after leaving the band Genesis. His solo career was already off to a great start, and his success in music went on for decades.
43. Making Plans for Nigel by XTC
There are several different ways to play "Making Plans for Nigel" fingerstyle on guitar. The official recording may not have been fingerpicked, but it's been covered a lot as such by solo guitarists. I made a fingerstyle cover myself years ago. My cover had hammer-ons and pull-offs in the bass notes. It was similar to the video linked to above, but without the vocal melody and sliding/pull-off higher notes.
Although not primarily known as a fingerstyle piece, "Making Plans for Nigel" lends itself well to fingerpicking technique. This is mostly because of the contrast between the lead guitar part and the bass and rhythm guitar parts. You can simply apply the former parts to the higher strings and the latter to the lower strings.
44. Jingle Bells by James Lord Pierpont
"Jingle Bells" is a classic Christmas song that was written by James Lord Pierpont in the 1850s. Despite its association with Christmas, there's evidence that the song may have originally been intended to celebrate Thanksgiving. Over the years, it's become one of the most recognizable and widely performed Christmas songs around the world.
To play "Jingle Bells" using a fingerstyle guitar technique, you can play in the key of C. This involves playing the melody on the higher strings while the thumb plays the bass notes on the lower strings. The song includes an F chord with the thumb fretting the bass note on the low E string. As the song progresses, it moves on to a G chord and a D minor or dominant 7th chord.
45. Amazing Grace by Various Artists
Known for its simple yet profound message of redemption and forgiveness, "Amazing Grace" has been covered by countless artists. Its melody is soft and its lyrics are deeply moving, making it a great fingerstyle piece to learn on guitar.
The song can be played in the key of E, with the chords E, A, and B7 being most prominent. It begins with the E chord, followed by A and then back to E. The lyrics "Amazing Grace, how sweet the sound" coincide with this progression. The B7 chord is introduced with the words "That saved a wretch like me."
The song continues with this pattern, alternating between the chords as the melody progresses. Watch the video for precise fingerpicking instructions.
46. If by Pink Floyd
"If" is a song by Pink Floyd from their album "Atom Heart Mother". This song, composed by Roger Waters, features an arpeggio pattern over easy-to-play chords.
To play "If" fingerstyle on guitar, you'll start with an E chord. The right-hand pattern involves plucking the fourth, third, second, and first strings in succession, then reversing. This pattern is repeated twice for each chord.
The arpeggiated picking pattern used in "If" is a fundamental technique in fingerstyle guitar playing, and is popular in rock. It involves plucking the strings of a chord individually to create a cascading sound, as opposed to strumming all strings. Despite this song's relative simplicity, Pink Floyd has profoundly influenced many guitarists, inspiring them to push boundaries of musical creativity.
47. Fluff by Black Sabbath
"Fluff" is an instrumental track by Black Sabbath from their 1973 album "Sabbath Bloody Sabbath." Straying from the heavy metal sound that Black Sabbath helped invent, "Fluff" is a gentle, melodic piece.
The song is played in standard tuning and features a series of arpeggiated chords. The fingerpicking pattern is relatively straightforward, making it a good choice for beginners.
The pattern creates a colorful sound and is repeated throughout the song, with slight variations depending on the chord. The tabs for "Fluff" can be found in the link above. The video also provides a visual guide to the fingerpicking pattern and chord changes. Despite its simplicity, "Fluff" showcases the versatility of Black Sabbath and the fingerpicking prowess of Tony Iommi.
48. Moonchild by King Crimson
"Moonchild" by King Crimson is a mesmerizing piece from their groundbreaking debut album, "In the Court of the Crimson King." The song's structure isn't overly complex, making it accessible to beginners.
The fingerpicking pattern in "Moonchild" creates a flowing, almost ethereal sound, mirroring the song's dreamlike lyrics. The tabs for the song, available in the link above, provide a detailed guide to mastering this pattern. The accompanying video offers a visual demonstration, allowing you to see the fingerpicking technique in action.
King Crimson, and particularly their guitarist Robert Fripp, are known for pushing the boundaries of rock music. Learning to play "Moonchild" is not just about mastering a new song. It's about immersing yourself in the innovative spirit of progressive rock.
49. The Wind by Cat Stevens
Cat Stevens, also known as Yusuf Islam, has always been a master of thoughtful and spiritual songwriting. "The Wind," from his album "Teaser and the Firecat," is a prime example of this.
The song's guitar intro is simple yet evocative. There are actually two guitars being played here but most of the sound can be accomplished with one.
Lyrically, "The Wind" is an exploration of life's journey and the role of a higher power in guiding that journey. Stevens compares himself to the wind, a force of nature that is guided by unseen forces. The song's lyrics convey a message of patience and determination. This theme is a common thread in Stevens' music, reflecting his own spiritual beliefs and his journey towards self-discovery.
50. Going to California by Led Zeppelin
Led Zeppelin's "Going to California" strays from their heavy rock roots to explore a softer sound. Jimmy Page's fingerstyle guitar work weaves a tapestry of melody that serves as a backdrop for Robert Plant's emotive vocals. The lyrics paint a picture of a quest for love and redemption. Inspired by Joni Mitchell, the narrative is imbued with a sense of longing and a yearning for transformation.
The tuning used in "Going to California" is known as double drop D tuning (D A D G B D). Tuning both E strings down to D allows for resonant chords to strengthen the song's folk-inspired melody. The open D strings serve as a constant tonal anchor, enabling the guitarist to construct complex melodic lines around it.
51. The Unforgiven by Metallica
"The Unforgiven" by Metallica, a track from their 1991 album, "The Black Album," is a deeply personal song. The vocal style was supposedly inspired by Chris Isaak's "Wicked Game" and lyrics by events from singer James Hetfield's childhood. This deeply personal song was well-received by fans, making "The Unforgiven" a staple of Metallica's live shows. The song also has two sequels, "The Unforgiven II" and "The Unforgiven III."
In "The Unforgiven," the fingerpicking technique is used to create a dark and introspective atmosphere that complements the song's lyrics. The song features a twangy, almost country-style lead guitar line over the acoustic fingerpicking during the intro and chorus. Originally a thrash metal band, Metallica explored new territory with this song and "Nothing Else Matters" off "The Black Album."
52. Halloween theme by John Carpenter
The "Halloween" theme, composed by director John Carpenter, is a haunting piece that has become synonymous with the horror genre. The theme's minimalist, staccato phrasing is relentless, reflecting the ceaseless pursuit of the film's antagonist, Michael Myers. Carpenter was inspired by "Tubular Bells" (the theme to "The Exorcist") and the work of Italian prog-rock band Goblin.
Carpenter's father, a music professor, once taught him how to play a 5/4 rhythm on the bongos. He transposed this rhythm to the piano, and the iconic theme was born. The video above shows how to play it with each melodic voice on fingerstyle guitar. The tabs linked to above are in another key, but will give you a sense of the main hook.
53. Any Day by The Sea and Cake
Chicago has long been a hub for experimental indie rock. The Sea and Cake are a Chicago-based indie jazz rock group with members of other influential Chicago bands. They've released 11 albums since their formation in the mid-90s.
"Any Day" is a track off their 2018 album of the same name and exemplifies the band's signature sound. It's played in the key of D sharp, and can be easily played with a capo on the first fret.
The fingerpicking is pretty straightforward and the chord progressions can be followed in the link above. You can use the chord diagrams in the link, just keep in mind they're transposed up a half-step. Watch the live video (link also above) to get a sense of the fingerpicking patterns.
54. A Sky About to Rain by Anekdoten
Along with metal music, Sweden is a huge exporter of modern progressive rock. Anekdoten are one of many great Swedish prog rock bands. Heavily influenced by early King Crimson, the band has adopted a style that harkens back to that 70s prog sound.
The band has become known for their dynamic and dramatic progressions. Their liberal use of the mellotron helps a lot with their retro feel, but with a modern touch. "A Sky About To Rain" showcases their interesting approach to guitar and melodic phrasing.
The song is in the key of D minor. When played live, the band seems to capo the first fret of their guitars. This is probably because it features normally barred chords like A sharp, G minor, F sharp, and D sharp.
55. Bite Through Stone by Ceschi
Ceschi is probably the most underrated rapper of the 21st century (so far). The record label he started with his brother, Fake Four Inc, has released celebrated work from artists across different genres. And Ceschi's own output is necessary listening for anybody who likes moody but brainy music.
"Bite Through Stone" was part of Ceschi's 2015 release, "Broken Bone Ballads." This album was co-produced with Factor Chandelier, a Canadian hip hop producer who's also worked with Freestyle Fellowship. The song features fingerstyle guitar along with Ceschi's rapping and singing. The beats are prominent in the music, but Ceschi's riffs and rhymes are center-stage. The hardest part to play is probably the beginning, which has some elaborate fingerpicking on the high strings.
56. A Movie Script Ending by Death Cab for Cutie
"A Movie Script Ending" may not be fingerpicked in the original studio release, but it sounds like it is. It can also easily be played fingerstyle, and should be if you're trying to play both guitar parts in one.
This wouldn't necessarily be easy, but the bass notes can be simplified to leave room for the higher melodies. It's a quintessential post-90s indie rock song with very interesting melodies and progressions.
Death Cab for Cutie are unique for an indie band for the level of musicianship they apply to their compositions. You simply don't hear grooves and phrasing like this in traditional indie rock. "A Movie Script Ending" is a nostalgic piece that reminisces about the past while being musically evolved.
57. Black Water by Doobie Brothers
"Black Water" by the Doobie Brothers is a classic rock song that features a distinctive fingerpicking pattern. This song is played in a variation of open D tuning (D A D G B D). The fingerpicking pattern is a bit complex, but it's still good for beginners. The song also features a catchy chorus that's strummed rather than fingerpicked.
The Doobie Brothers are known for their blend of rock, soul, and folk music. "Black Water" is a perfect example of their unique style. The song's laid-back vibe and memorable melody make it a favorite among fans of the band.
The tabs for "Black Water" are provided in the link above. The video also provides a thorough visual guide for each part.
58. Parasite by Nick Drake
"Parasite" is a poignant track from Nick Drake's third and final album, "Pink Moon." This album, unlike his previous two, features no backing musicians. It's just Drake, his guitar, and his voice. The result is a raw, intimate sound that has resonated with listeners for decades.
The song is played in a unique tuning (D A D G D F#). As if that's not already complicated enough, you'll also need to put a capo on the first fret. But don't worry, the fingerpicking pattern is intricate but achievable with practice.
"Parasite" is a reflection of Drake's struggles with depression and his feelings of alienation. The introspective lyrics provide the listener a glimpse into the mind of one of folk music's most enigmatic figures.
59. Under the Bridge by Red Hot Chili Peppers
"Under the Bridge" by the Red Hot Chili Peppers is known for its heartfelt lyrics and memorable melody. The song was released on the band's 1991 album "Blood Sugar Sex Magik." Lyrical themes of the song deal primarily with the loneliness of substance abuse and recovery.
"Under the Bridge" is played in standard tuning and features a distinctive fingerpicking pattern during the intro. The fingerpicking by guitarist John Frusciante employs a combination of picked notes and strummed chords to create musical contrast.
The title "Under the Bridge" refers to an enigmatic location in Los Angeles, a common setting in the band's songs. Despite its dark subject matter, the song has a hopeful tone, with Kiedis expressing a desire for connection and healing.
60. These Days by Nico & Jackson Browne
"These Days" is a song that has been covered by numerous artists, but it was originally written by Jackson Browne. It was first recorded by Nico (with Browne on guitar) for her 1967 debut solo album, "Chelsea Girl." Browne was only 16 years old when he wrote the song.
The song's popularity has led to it being covered by a wide range of artists, each bringing their own interpretation. It was prominently featured in the 2001 Wes Anderson film, "The Royal Tenenbaums," which earned the song even greater popularity.
"These Days" isn't the easiest to play on this list, but it's a great challenge for beginner fingerstyle guitarists. The song is played in standard tuning with a capo on the fifth fret.
61. Angeles by Elliott Smith
Elliott Smith was a master of fingerpicking, and his song "Angeles" from the album "Either/Or" is proof. The song is a reflection on the pitfalls of fame and the music industry, a consistent theme of his work.
"Angeles" is played in standard tuning with a capo on the fifth fret. The fingerpicking pattern is intricate and requires precision, but the result is a melody that perfectly complements Smith's haunting lyrics. The song includes a repetitive chord progression that can be mastered with practice.
Follow the links above for "Angeles" tabs and a video showing how the song is played fingerstyle. Despite its complexity, "Angeles" is a rewarding song to learn and a great way to improve your fingerpicking skills.
62. About Today by The National
The National, an American rock band formed in 1999, is known for their blend of indie rock and post-punk influences. "About Today" is a track from their 2004 EP, "Cherry Tree," and showcases their emotionally charged style.
The lyrics of "About Today" are a poignant exploration of a failing relationship. The song's narrative unfolds slowly, mirroring the gradual realization of the protagonist that their relationship is coming to an end. The song's melancholic tone is enhanced by the sparse instrumentation and the hypnotic quality of Matt Berninger's baritone vocals.
"About Today" is a perfect example of how fingerstyle guitar can be used to create a deeply emotional atmosphere. The song's fingerpicking pattern is simple, but it's the subtlety and precision in the execution that makes it stand out.
Wrap Up:
You can fingerpick almost any song there is. However, the songs I listed here will teach you basic fingerstyle techniques and exercise your fingers. This will help you prepare for other songs to conquer. So, grab that guitar now and start playing any of these songs.
As usual, I tried to include songs you will recognize and be excited to learn. I find it's most important for a student to be genuinely excited to pick up their instrument and play rather than feel like they are putting in work.
Let us know your favorite fingerpicking songs in the comments below. Also, if there are any songs we didn't include on this list but should, let us know!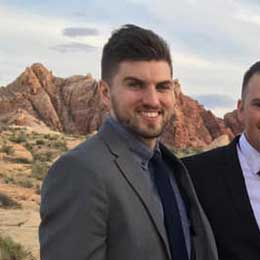 My name is Chris and I've had a passion for music and guitars for as long as I can remember. I started this website with some of my friends who are musicians, music teachers, gear heads, and music enthusiasts so we could provide high-quality guitar and music-related content.
I've been playing guitar since I was 13 years old and am an avid collector. Amps, pedals, guitars, bass, drums, microphones, studio, and recording gear, I love it all.
I was born and raised in Western Pennsylvania. My background is in Electrical Engineering, earning a Bachelor's degree from Youngstown State University. With my engineering experience, I've developed as a designer of guitar amplifiers and effects. A true passion of mine, I've designed, built, and repaired a wide range of guitar amps and electronics. Here at the Guitar Lobby, our aim is to share our passion for Music and gear with the rest of the music community.