Rock & Roll has been credited as a cultural phenomenon that gave voice to outsiders. Now picture the impact it had when The Runaways popped out of nowhere singing about school days and an extreme lifestyle.
Nowadays women in rock are a standard, but it wasn't always like that, The runaways were frowned upon by many when they first started, just as Sister Rosetta Tharpe when she rocked the south Manchester Railway station in 1964 with a blasting distorted SG.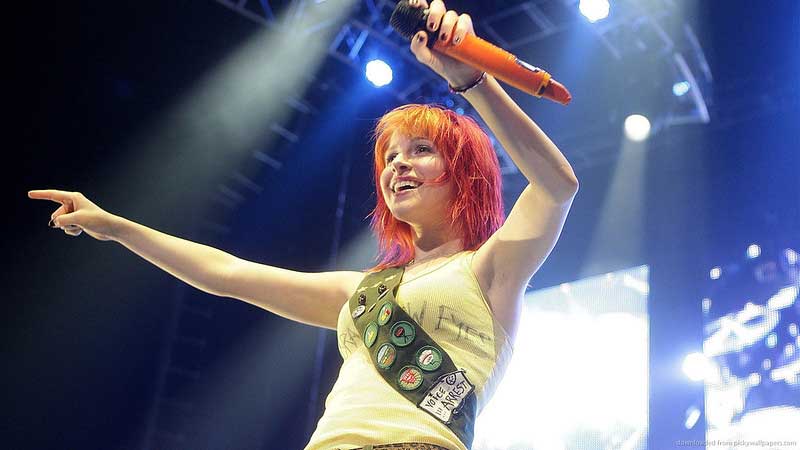 Times have changed certainly, but one must pay tribute to both the new and the old, so here's a brief list that merely attempts to cover a bridge between contemporary and forbearing ladies that rock.
Here Are the Best Female Rock Stars of All Time
1. Alanis Morrisette
Born: Ottawa, Ontario, June 1st, 1974
Key Tracks: Oughta Know, Ironic
Alanis Morrisette is known as one of the most prominent rock stars of the 90s. The jagged little Canadian started out as a pianist at the age of 7 and was originally meant to be a pop star, hence her first album Alanis. Her pop breakthrough singles Too Hot, Walk Away and Feel Your Love all charted the RPM singles chart and earned her massive media attention as well as the title of the "Canadian Debbie Taylor".
The early success of both Alanis and Now is the Time paved the way for Miss Morrissette to take a turn onto the more alternative, "right in your face" sound of Jagged Little Pill. Her most iconic tenure to date, Jagged Little Pill remains the most groundbreaking post-grunge act of the nineties. Introducing distorted guitars, loud drumming, and a seductive brutal vocal tone with pop undertones to cover traumatic, explicit taboo subjects for the decade. Its groundbreaking nature spawns from "Will she go down on you at the theater" to kissing your cousin. Its controversy and popularity made it the highest-selling album of the nineties, selling over 30 million copies in the first year of its release.
Alanis is still out there making music; her upcoming album would feature collaborations from the Dave Matthews Band but was postponed. Her status as an icon has been solidified after two decades now and is also seen as one of the most prolific cult figures of recent times because of her 1995 release.
2. Clairo
Born: Atlanta, Georgia, August 18th, 1998
Key Tracks: Pretty Girl, Bags
Lo-fi, indie, and "bedroom pop" sensation, Claire Cottrill, also known as Clairo, is a promising, young musician who brings a softer, soothing sound to the indie scene. Learning how to play guitar through YouTube videos at thirteen, Clairo found success in 2017 after releasing Pretty Girl, an original song recorded through Garage Band, that became a sleeper hit, receiving fifteen million views in less than a year. Gaining attention from multiple labels, the then nineteen year old landed a record deal with Fader Label.
Releasing her first EP later in 2018, diary 001, the young starlet started accumulating a growing following and acclaim due to its lo-fi "cheap beats" sound quality. Including two viral hits, the aforementioned Pretty Girl and Flaming Hot Cheetos, her debut Extended Play was warmly received by audiences. Cottrill's soft, and inviting vocals work in a melodious harmony alongside the softer feeling of her laidback music, giving indie fans a lighter, more relaxing alternative.
Clairo's exposure continued to grow when she joined, Dua Lipa, on her tour. Now with a continuously growing fanbase, Cottrill released her debut studio album, Immunity in 2019. Eager to close the bedroom pop era, Claire used this record to branch out towards a more personal, introspective songwriting style, while still keeping the ever present softness in her tone. Additional to her branched out drift from lo-fi, she's been in high profile collaborations with various artists such as Wallows, Danielle Haim, and Munamasa.
A rising star and prospect for indie and alternative fans, Claire Cottrill's raw lyricism, and soft-spoken voice proves to be a sweet and welcoming taste of the soft pop scene. Be it bedroom pop or more sincere subject matters, Clairo's full-blown potential and future in the music industry is one to look forward to.
3. HAIM
Formed: Los Angeles, California, 2007.
Key Tracks: Summer Girl, Something To Tell You
A close-knit trio of sisters, Este, Danielle, and Alana Haim are three girls one just can't get enough of. These siblings can reel any audience with their catchy, upbeat, feel-good jams. Born into a musical family, the sisters have been around music all their lives, with a suppressive triple display of talent ever since an early age, as the girls' parents encouraged their love for instruments and singing. Forming their own band in 2007, HAIM's breakthrough came slowly but surely. With music as a side project in its early stages, the Haim sisters were surprised when media exposure came to them. This led Danielle to play in the backing band for Julian Casablancas, as well as the sister trio playing as an opening act for The Strokes' lead singer solo project tour.
HAIM's debut album, Days Are Gone, was released in 2013 it stroke massive commercial and critical acclaim, often cited as one of the best albums of the year, its flagship single Forever, was compared to Fleetwood Mac and Michael Jackson's Wanna Be Starting Something. Undoubtedly so, the band's upbeat and fresh sound bridged eighties an nineties pop with rock undertones, with soothing harmonies, their slick and breezy music and style are more than enough reason to stick around. Their second album, Something to Tell You received similar reviews with Jenn Pelly, a Pitchfork critic stating "Beat by beat, Haim are the classic sound of heartbreak alleviated, if only for a moment". Although the release was delayed, their third and most recent studio album, Women in Music Pt. III is finally out, once again meeting with universal acclaim.
Commercially and critically successful, it is clear that HAIM's sound is one to look out for, voted as Best New Festival artist by NME in 2013, the band is now renowned as one of the best live experiences of the decade. Coming in with an uncanny synchronicity and unbelievable stage chemistry, the band brings a live experience unlike any other. With old school rock combined with newer elements of synth-pop, the trio of sisters provide listeners with a novel, groovy and glossy experience that only these sisters provide. It would be hard not to find a likable aspect to HAIM, their notorious blend already holds a frisson of legend, we're positive they just need more time in the game.
4. Courtney Love
Born: San Francisco, California, July 9th, 1964
Key Tracks: Celebrity Skin, Softer Softest
Infamous for many controversies and forever an icon in rock culture, Courtney Love is the embodiment of the nineties in many shapes and forms. She was one of the most notorious ladies of the "Riot Grrrl" punk movement of the grunge era. An always all-rounder artist, Love's early projects ranged from film to music from a very early age before settling for music as a main act. Love's band, Hole, started out in the underground scene with their debut album Pretty on the Inside, which stood out due to its abrasive nature and disturbing, edgier lyrical content. With notorious and defining "sloppy punk ethics", her first tenure earned her cult following status in the nineties and paved the way for latter more solidified releases.
After Hole's breakthrough into the alternative dominated the mainstream scene, Love continued her uncomfortable treatise on sexism in Live Through This. With this groundbreaking Riot Grrrl flagship, Love proved her stuttering and anguished honest lyricism to be one of the most unique exponents of the feminist hardcore scene. The lyricism on her records is paralleled only by her guttural shriek expressive vocals, and this is only one of her many trademarks. When asked more broadly about her social commentary and stance on music she replied:
"I always loved pop music and didn't really know why girls didn't participate in it more aggressively. Nobody ever told me the reason for that, because there isn't one."
Love her or hate her, Courtney is an enigmatic figure in rock 'n roll, she remained somewhat of an unsung hero in regards to her music and input, up until this year. In January 2020 she received NME's Icon award for being "one of the most influential singers in alternative culture of the last 30 years." Thirty years later Love reunited with Hole and continues to release music while delving into filmmaking as well as taking on remarkable collaborations with modern artists she has influenced. She is easily one of the most influential and famous female rock stars.
5. Hayley Williams
Born: Meridian, Mississipi, December 27th 1988
Key Tracks: Misery Business, Hard Times
America's pop-punk sweetheart, Hayley Williams, is perhaps one of the main faces of the 2000s rock era. Young and daring, Williams signed her first record deal at fourteen, which originally sought to make her a solo artist, young Hayley refused, with hopes to be part of a band. Forming in 2004, alongside Jeremy Davis, brothers Josh and Zac Farro, one of the biggest bands of the turn of the millennium, Paramore, was born.
Releasing three albums by the time she was twenty-one, Paramore established themselves as one of the most iconic rock bands in contemporary times. Her breakthrough status earning came with their breakthrough tenure Riot!. Lead by Williams' edgy sometimes guttural shredding vocals complemented by harsh, powerful, and well-placed instrumentals the band became a pop generational flagship. No stranger to a new coat of paint, Williams has never really left the scene ever since her entry.
After her pop-punk incursion, she proved her versatility with the 2013 self-titled EP Hayley Williams painting the bands emo bases with the gloss and glam pop. Paving the way for the band's eighties-Esque After Laughter.
Proving her worth and abilities to surprise listeners time after time, Hayley Williams is one of the most iconic faces in the newer alternative pop scene. Now, for the first time in Williams' over-a-decade-long music career, she's made clear that her solo career will be a major focal point for the new decade. Her one of a kind charisma and distinction makes her a legend in the making, John Mayer labeled her as "the orange hope". Dynamic vocals and unique tone, Williams is known for giving the audience an unpredictable blast, she's also credited for making a generation dye their heads red and orange, and in more recent years bringing back eighties fashion. With a profile that surpasses music and fashion by this point, William's status will certainly grow in upcoming years. She will easily be remembered as one of the best female rock stars of all time.
6. Bjork
Born: Reykjavík, Iceland. November 21st, 1965.
Key Tracks: It's Oh So Quiet, Venus as a Boy.
A prodigy and undeniable since a very early age, the Icelandic Bjork Guomundsdottir, or simply Bjrk, is one of the most essential artists in the avant-garde art scene and the alternative nineties. Learning piano and flute at age six, a young Bjork was discovered after performing in a school recital. Landing a record deal by the time she was eleven, the multi-talented Bjork has received praise and surrounded herself with music most of her life.
Forming multiple bands throughout her life, The Sugarcubes was the first one that struck a core. Although relatively short-lived, Bjork and her bandmates are considered to be the first Icelandic musical group to have achieved international recognition, and presence on the mainstream market. Earning critical and commercial acclaim, The Sugarcubes were distinctly noted for having ta unique sound that stood out in their time. The music critic Hayley Scott described the band's first album, Life's Too Good as "strange but accessible, silly but genius, and ultimately unfailing from start to finish." Disbanding in 1992 after three studio albums, Bjork went on to pursue a solo and more prolific career, releasing her first solo album as an adult in 1993, Debut.
The Icelandic star's debut album was met with positive feedback from audiences, however, received mixed reviews from critics. However, that didn't stop Bjork to continue making music. The singer released her second album Post shortly after in 1995. Meeting with the public and critics' praise, Bjork's career skyrocketed. Often described as one of the best and most influential albums of the decade, Bjork's enigmatic voice and persona and the dizzying experience of Post made the artist an emblematic image for the 90s avant-garde genre.
Hardworking and passionate, Bjork continues to fascinate audiences and critics alike with her ongoing career in the music industry. A complex, intriguing and captivating figure, Bjork now enjoys a nearly legendary, and cult fascinating status.
7. Kathleen Hannah
Born: Portland. Oregon, November 12th, 1968
Key Tracks: Rebel Girl, Hot Topic
The face of the Riot Grrrl movement to many, activist and Bikini Kill and Le Tigre lead singer Kathleen Hannah has been an iconic link between feminism and music for three decades now. Inspired at an early age by her mother, Hannah quickly shifted from photography to spoken word as artistic protest forms before settling for music. During a conversation with iconic writer and countercultural icon Kathy Acker, Hannah decided to form a band to voice her social discomfort. Bikini Kill was catapulted as a surprising seminal piece of the Washington male-dominated punk scene. Soon it became one of the most prominent acts of its time due to its underground, cult status, and aggressive performances, this is largely credited to Hannah's protesting and empowering lyricism.
Despite Bikini Kill's nineties glory was short lived its legacy remains well intact, as for Hannah, she's delved into several projects and collaborations whilst serving as a musical coach for many bands. Her impact in popular culture remains relevant with Rebel Girl as anthem, Kathleen is often hailed for bringing girls to the front row in the nineties. One of the first reviews ever written about her by The Seattle times read:
"Hanna's lyrics were about girls who did and wore what they wanted, despite societal expectations."
Among her monumental sea changing achievements. Hannah has aimed and succeeded with fellow Riot Grrrls to create a safe space for women in concerts as well as in the music industry. With an always activist quality to her, she has also funded and helped in the foundations of Girls Rock School Edinburgh to further educate and catapult women into the world of rock 'n roll. Not to mention this is the same person who inspired the title of 1991's all-time classic, Smells Like Teen Spirit.
8. Beabadoobee
Born: Iloilo City, Philipines. June 3rd, 2000
Key Tracks: The Moon Song, Coffee
One of the latest and most notorious rising stars, Beatrice Laus, known by her stage name, Beabadoobee. A prolific singer-songwriter whose recent music presence sets a new grungier sound for the alt-rock scene. Picking up the violin at age ten and getting her first guitar at seventeen, Laus has been around music since her childhood years. The Filipino-born and Britain based artist released her first song Coffee via YouTube. Amassing 300,000 views, the video garnered attention from record labels, including her current label Dirty Hit.
Bea's smooth and velvety vocals play a gladly welcomed contrast to the rougher side of her music. Screaming her desire to be Pavement's frontman, Stephen Malkmus, Laus' raw lyricism and heartfelt voice are more than enough to reel listeners in. From jumpy and angry to melancholic and cozy, the twenty year old singer isn't afraid to show her audience just how much she can bring to the table.
Although Beabadoobee doesn't have a long trajectory, she continues to prove her worth to a surprisingly massive growing loyal audience. The London based singer released her debut EP, Lice in March 2018, which was soon followed by her second extended play tenure Patched Up later on in December. With escalating exposure to new listeners, Laus continued to write and compose new music, releasing her third Extended Play, Loveworm, in April 2019. With continuous growth in terms of fanbase, Laus reaps her breakthrough from cult artist to new wave grunge sensation earning in what seems to be her trademark, a down to earth goofball Rockstar. This earns her a well-deserved spot in several lists and more recognition on the indie rock media.
Following the release of Loveworm, Bea joined Clairo, in her 2019 tour. Soon after this Beabadoobee solidified her fanbase and paved the way for her fourth EP, Space Cadet, once again showing her relentless commitment to her music. Her debut studio album, Fake It Flowers is set to be released in October 2020, with lead single Care already available for audiences. With nearly two years now in the industry, Laus has earned a spot in the hearts of many. She already is one of the faces for Fender's new Player line and is vastly associated with her signature Mustang model, Beabadoobee has set an example for the modern musician at the age of twenty, and that is a lot to say.
9. Courtney Barnett
Born: Sydney, November 3rd, 1987
Key Tracks: Pedestrian at Best, Avant-Gardener
Grungy, indie, wry, witty, and humorous observer Courtney Barnett is one of the best examples for modern day rock music. Barnett's down to earth quality in her music can be traced back to how she started out in music. Sticking and pestering her brother and neighbor in order to borrow a guitar and join them in their garage jam sessions, like a kid from back in the day would. With grunge's palpable influence to her empathetic, clever lyricism and shifting aggressive sound Courtney started out her musical career with garage band Rapid Transit.
Barnett first found critical and commercial success with the double release of her first two Ep's called The Double, featuring what would become Pitchfork's Best New Track in 2013, Avant-Gardener. For further surprise, the release also found success with the track History Eraser earning Barnett an APRA Song of the Year nomination, these early hits paved the way for more ambitious projects. A relatively new artist Barnett is within the first decade of what seems to be a more than promising career in the music industry.
With only eight years in the game, she went on to make her own label Milk! Records, as well as proving her all-rounder qualities as a musician. From witty folk dreamy to post-punk inspirational verbose storytelling miss Barnett is one of the most prominent independent figures out there these days.
Ever since the release of her collaboration with Kurt Vile, Lotta Sea Lice, Courtney Barnett has been busy solidifying her status in the global scene. A latent activist, and spokesperson, it wouldn't be surprising to see her make a shift to social commentary in her music. Whatever it may be, we will be excited to see what's next.
10. Sheryl Crow
Born: Kennett, Missouri, February 11th, 1962
Key Tracks: All I Wanna Do, If It Makes You Happy
Country and all-rounder, Sheryl Crow is one of the most notorious pop stars of the past three decades, with an extensive collab list with numerous legends, Sheryl knows how to strike a core. From a lineage of musicians, Crow went on to become a major in composition, performance, and education. Her first gig was as a music teacher before moving on to touring with Michael Jackson during the Bad tour as a backing vocalist from 1987 to 1989.
After several attempts to launch her solo career, Crow broke the mainstream American market with her debut 1993 album Tuesday Night Music Club, with her flagship single and unexpected hit All I Wanna Do. Since her breakthrough album, Sheryl Crow has become a standard for the music industry, Grammy nominee and winner. With a more than refined vocal range and charming natural tone, Crow has inspired a generation of aspiring artists additional to her always true, love for music.
Crow channels her idea of the artist she wants to be, "a country version of Linda Ronstadt" channeling a subtle yet always present sensuality and strength. These qualities are latent in her voice and tunes. Miss Crow shows no signs of stopping, with always top-notch collaborations and outstanding solo work, Sheryl has become a rock 'n roll sweetheart. Her remarkable career has immortalized her name, earning her a signature Gibson Western 62 Model, a BRIT Award, Billboard Female artist of 1994, and nine Grammy Awards.
11. Nico
Born: Cologne, October 16th, 1938
Key Tracks: I'm Not Sayin, Femme Fatale
Immortalized as Nico, model, obscure figure, and femme fatale Christina Päffgen is one of the most interesting and compelling figures in pop culture. Starting out as a model in Berlin and Paris' Vogue, Coco Channel among other notorious magazines. Nico escaped to New York in order to pursue a brief acting career that would catapult her into the world of music over meeting Rolling Stones guitarist, Brian Jones. Her relationship and presence int Andy Warhol's The Factory later landed her a spot as a major fashion reference during the seventies.
Nico's obscure essence and short scaled career have made her an overlooked figure; however, her delicate melancholic tone and expressive vocals are largely credited for a later attained icon status. With her symbolic involvement with The Velvet underground, Päffgen added a bittersweet magnetism both in-studio and live performances, with velvet delicacy and according to many "decadent" essence. All these qualities shined brighter in the single Femme Fatale, when performing Nico could be seen with a gloom look on her face, standing aside shaking a tambourine, while singing in a pop-ish seemingly uplifted fashion.
Upon her departure from the Andy Warhol managed project Nico went on pioneer underground music. With a "Mary Shelly" touch, Päffgen has been credited to record the first Goth record, Chelsea Girl, labeled an unqualified masterpiece years after its release. A rare piece to find, her debut solo tenure channeled the frustration of being reduced to muse by many of the artists who in fact, wrote songs for the record. Her solo career is living proof of her inexplicable magnetism and abstracted artistry, an aura of a collective male presence obsessed by the idea of the woman.
With a massive impact on Europe, especially the UK, Nico heavily influenced the post-punk and gothic rock movements, hence her collaborations and tours with bands such as Blue Orchids and The Faction. Later on, Robert Smith cited her as one of his greatest influences. Beyond pop and fashion, her magnetic iconic stance has spawned fascination years after her passing with tribute songs and personal life documentaries attempting to shine a light on the mysterious underground icon.
12. Kim Deal
Born: Dayton, Ohio. June 10th, 1961
Key Tracks: Where is My Mind, Cannonball
Effusive, euphoric, and a rock and roll star, multi-talented Kim Deal is one of the most distinguished figures in the alternative rock and grunge genres. Accompanied by her twin sister, Kelley, the two have consistently made music together since they were youngsters. A remarkable multi-instrumentalist talent, Deal has been a member of popular cult bands The Pixies and The Breeders, displaying her undeniable capabilities and all-round rock persona.
After answering a newspaper ad, Kim Deal auditioned for the then absurdist surf rock band Pixies, joining them in 1986, she became a key component for the band that would later influence generation X. Playing bass backing and sometimes lead vocals, Deal's presence in the band added a hard to ignore boosting presence, power and flavory basslines and a goofball oddity that made Surfer Rosa all the more iconic. Her tenures with the band also include their debut, Come on Pilgrim and Doolittle. Following her departure from Pixies, Kim sought and succeeded in fulfilling her vision with The Breeders, she managed to bridge classic punk rock, with the grunge aftershock Nirvana had left behind in 1995.
Reaching commercial success and critical praise with both bands, Deal has remained a prominent presence in the rock and alternative genres. Her undebatable musical talents shine on her multi-instrumentalist approach to her music. Deal's all-rounder, grungy, loud and confident sound gives her a unique and never duplicated style that has made her an eminence amongst the ladies of rock 'n roll.
13. The Go-Go's
Formed: Los Angeles, California, 1978.
Key Tracks: We Got The Beat, Our Lips Are Sealed.
From the smoky and funky night clubs of Los Angeles, one of the very first all-girl punk rock (later pop) new wave bands, The Go-Go's. With early line-up shifts and success, The Go-Go's gave a generation so much beat with a fresh breeze of vindication, providing a classic girly yet "bad ass" punk rock-inspired counterpart to Patti Smith's social discomfort. Armed with angular haircuts and thrift shop clothing to layer their tauntingly pop-ish version of social commented music, these girls shaped the underground and latter mainstream international music scene.
Their surprising top of the charts breakthrough and debut album Beauty and the Beat is considered by many the cornerstone of the eighties American new wave scene. With flagship single Our Lips are Sealed the Go-Go's broke into the mainstream while striking what seemed at that time as a counterculture anthem wrapped in an upbeat yet "gloomier" package.
The Go-Go's pioneered girl power, it was allegedly the first popular all-girl group to write their own songs and play their own instruments. With one of the most critically acclaimed debut albums in history, their first tenure's success is yet to be paralleled by any other girl band. It was also one of the first girl crews to adopt the daring posture of "take us or leave us" making a name for themselves in a male-dominated scene. During the bands career peak in 1982 they were asked about their experience in the L.A nightclub circuit to which they replied:
"they used to think we couldn't be serious, but now that the album's done so well, they're finally beginning to believe that we have been serious all along."
14. Debbie Harry
Born: Miami, Florida. July 1st, 1945
Key Tracks: One Way or Another, Call Me
Enigmatic, actress, fashion, rock and pop culture icon, Debbie Harry also known as "Blondie", has been an avant-garde number since day one. After getting an Associated Arts degree in 1965 Deborah Ann Harris formulated her on-stage persona as well as her act as she formed Blondie with her then boyfriend Chris Stein. Harry combined her compelling sexuality with a cool streetwise punk style that became a fashion reference up to this date. With the breakthrough success of their eponymous album, Harry and Blondie made their way to the top of the charts, mainstream music scene with an underdog undertone due to their time as CBGB regulars.
Harry's career has seen many unusual turns. From punk rock sweetheart to pop rock and new wave stardom, her two first tenures with Blondie paved the way for some of her most iconic work. Parallel lines proved Debbie's musical career to be an artistic thesis with a wide range of layers, with refined vocals and lyricism as a parallel to her previous work Harry became one of the most prominent figures of her time.
Described as "cartoonish postmodern art" Debbie continues both her musical and acting career. Her latest release with blondie Pollinator, in 2017 became a hit in the UK debuting as number four. Blondie's legacy is credited largely to Harry's artistic endeavors, there was a point where it was deemed to be "the most modern band in the world", and it's easy to see why. Debbie's lyricism and demands soaked up influences and condensed them in a remarkable translation of jazz, disco, punk rock and blues, with innumerable resources, Harry led the avant-garde counterculture and is now seen as one of its pioneers.
15. Joan Jett
Born: Wynnewood, Pennsylvania. September 22nd, 1958.
Key Tracks: Cherry Bomb, Bad Reputation, I Love Rock 'N' Roll (cover)
An 80s pop rock icon, Joan Jett, often referred to as the Queen of Rock 'n' Roll, is one of the most renowned names in rock history. Getting her first guitar at thirteen and forming her first band, The Runaways, at seventeen, Joan Jett has spent most of her life in a classical rock 'n roll fashion environment. Later on venturing into a solo career whilst founding her second live band Joan Jett & The Blackhearts, Miss Jett is one of the most dedicated women in the rock industry.
With an eighteen album long trajectory, Jett got her first taste of success after the release of The Runaways' first ever single, Cherry Bomb. Following the success of their self-titled debut album, the band went on tour, participating in concerts with legendary acts Led Zeppelin and Van Halen. Shortly after The Runaways' fourth record, the all-girl power band went their separate ways which lead to Joan's pursuit of a solo career.
Her first single as a stand-alone artist, Bad Reputation, became one of the greatest rock anthems in music history. The then twenty-two year old Jett, officially established herself as an emblematic face in pop culture. An instant classic, her debut solo album Bad Reputation is described by Rolling Stone Magazine as:
"a determined retelling of what sometimes seems like the truest rock story there is."
Familiar with massive stardom, Joan Jett released her second studio album I Love Rock 'N' Roll, titled after the album's lead single and rendition of the song by Arrows. Her most commercially successful album to date, with over ten million copies sold, it is clear that Joan´s infectious enthusiasm is one that sits well with a crowd.
A nonstop power jam singer, Jett's iconic vocals can be pinpointed in practically an instant. Joan's I don't give a damn about my reputation voice is one that is still an ongoing phenomenon, with many artists praising and claiming Jett as one of their main influences.
Jett, an inspiration for the Riot Grrrl movement, continues to release music and play live shows after a four decade long music career. With a relentless passion for music, she has solidified and earned the title of Queen of Rock 'N' Roll, as she clearly loves it and has given a dedicated, yet careless, rock fans an anthem to scream for decades now. Joan Jett is easily one of the best female rock stars of all time.
16. Stevie Nicks
Born: Phoenix, Arizona. May 26th, 1948
Key Tracks: Rhiannon, Dreams
One of the most iconic household names in rock and popular culture, Stevie Nicks enchanted the seventies with a powerful vocal range and unparalleled flair. Finding her love for music at a young age, Nicks received her first guitar at sixteen. After joining Fleetwood Mac with her high school boyfriend, Lindsey Buckingham, the band's success skyrocketed with the ethereal classic single Rhiannon, written by Nicks. Soon after that, Fleetwood Mac became an all-time classic for just about anyone who enjoys music.
Her efforts didn't stop at singing and songwriting, as she is dedicated to giving fans a most out of the world experience during live shows. Notorious for her gypsy persona, Stevie Nicks began incorporating almost theatrical costumes in order to bring a more bohemian-like aura onto her shows, much like the band's sound. Nicks' compelling performance solidified her now legendary status, as her voice became even more passionate with an audience surrounding her. Her vocal range was so impressive during concerts that her bandmate, Mick Fleetwood, said, "her 'Rhiannon' in those days was like an exorcism."
With a unique approach to composition. Her songwriting draws inspiration from her romantic nature and love for poetry, Stevie Nicks filled her songs with honest and ethereal wording, thus giving listeners a poetic perspective complemented by masterfully crafted era-defining music. Even during Fleetwood Mac's peak, Nicks still found the time to pursue a solo career she had little to no problem in finding success as a solo artist. Reaching commercial and critical acclaim, it is no secret as to how Nicks charmed critics and audiences around the world, spawning an influential wave that remains to this day.
Receiving a well-deserved legend status, Stevie Nicks is one of the most representative ladies of rock – and music generally. Her rarefied vocals, lyrics, and live persona set an undisputed precedent in rock. With countless achievements perhaps the most notorious one is her being the only woman and one of the rare few to be inducted to the Rock 'n Roll Hall of Fame twice.
17. Patti Smith
Born: Chicago, Illinois, December 30th, 1946
Key Tracks: Gloria, Horses
Proto-punk icon, poet, visual artist, and one of the most influential figures of music and composition to date, Patti Smith is a book of fulfilled artistry and promises. Smith grew up as the daughter of a former Jazz singer and was introduced to poetry in her adolescence, an element that she would later introduce to her proto punk performances and records. An ever lover of underground and independent art, Smith became a frequent act at CBGB's performing spoken work soundtracks for the evening, before moving on to rock music.
Smith's breakthrough was slow but certain, often releasing singles with spoken word pieces as preludes and interludes played on the standard rock versions. This became Smith's trademark along with an "exorcism" intense atmosphere during her live performances. With continuous growth in the underground punk scene, Smith released the iconic Horses. With a never-heard-before sound and poetry blend with power chords, additional to its then shocking artwork the Patti Smith band earned international renown and massive airplay. Soon after that Smith's incursion in music earned her a cult following as well as artistic prestige.
Ever since the start Patti has made her presence to hard to ignore. She's been held as a feminist and rock icon over three decades now, as well as being introduced in several lists as one of the very best. As a prominent activist for human rights, she's proven to be versatile through fundraisers, photography and even as a speaker. Additionally, she's been often revered as one of the most notorious feminist icons of the twentieth century, even though she's declined her embrace of politicized feminism, she's nothing short of a game changer.
Patti Smith's influence has been growing and is considered by many as the godmother of punk rock. She's deemed as a seminal bridge between punk rock and new wave and her iconic 1975 tenure Horses a cornerstone in popular music, inspiring hundreds of "amateurs to making their own records" according to Simon Reynolds. Smith's legacy is at its best when one recognizes it as the lady who ignited the punk movement in New York.
18. Janis Joplin
Born: Port Arthur, Texas. January 19th, 1943
Died: October 4th, 1970
Key Tracks: Me and Bobby McGee, Piece of My Heart
The screaming blues queen, as history holds her, Janis Joplin is one of the most historically relevant influential acts of contemporary history. Always an outcast, Joplin was introduced to the blues at high school, at the time the genre was frowned upon, which only emphasized her alienation. Her musical career started out with her early recordings during her time at the University of Texas, compiling blues music standards and originally authored songs with guitarist Jorma Kaukonen.
Joplin's breakthrough came with the Big Brother band. Before her iconic solo act, she was part of one of the most notorious projects before the summer of 1967. After the band's performance at the Monterey Pop Festival, the group was transformed from cult scenesters into Janis Joplin &Co. which paved the way for the cultural rock 'n roll icon, and the 1968 tenure Cheap Thrills. It's deemed as one of the psychedelic age masterpieces, and one of the first available recordings of Joplin's uniquely powerful shivering inducing voice, massive range, and expressive tone, she immediately became a critic darling and was credited for the album's peak as number one on the Billboard 200 chart.
Her solo career was brief as she departed from Big Brother in 1970, the same year of her passing. However, she was able to record a vast number of tunes that would later be compiled into albums that would further solidify her immortal status as a popular icon for decades to come.
There's no open debate in regards to Joplin's influence in modern music, her irreplicable voice and charisma may as well remain unparalleled to this date. Many of the artists who shared a stage with her or opened for her acts all agree on the out of the world experience that was to see her perform. Stevie Nicks besides referring to her as one of her idols said upon meeting her:
"She made such a powerful and deep emotional connection with the audience. I didn't mind the feathers and the bell-bottom pants either. Janis didn't dress like anyone else, and she definitely didn't sing like anyone else".
Wrap Up:
That does it for this article. Let us know your favorite female rockers in the comments below.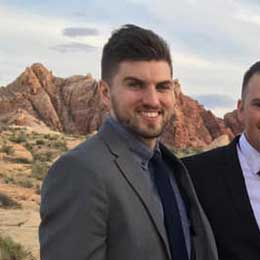 My name is Chris and I've had a passion for music and guitars for as long as I can remember. I started this website with some of my friends who are musicians, music teachers, gear heads, and music enthusiasts so we could provide high-quality guitar and music-related content.
I've been playing guitar since I was 13 years old and am an avid collector. Amps, pedals, guitars, bass, drums, microphones, studio, and recording gear, I love it all.
I was born and raised in Western Pennsylvania. My background is in Electrical Engineering, earning a Bachelor's degree from Youngstown State University. With my engineering experience, I've developed as a designer of guitar amplifiers and effects. A true passion of mine, I've designed, built, and repaired a wide range of guitar amps and electronics. Here at the Guitar Lobby, our aim is to share our passion for Music and gear with the rest of the music community.