A derivative of punk rock, post punk determined to break free from rock and roll cliches and easily became one of the most diverse genres that emerged in the late 1970s. Characterized by its avoidance of three-chord progressions, rejection of high cultural references of 1960s artists like the Beatles and its avant-garde aesthetic, post punk simply evolved the increasingly commercialized punk rock genre by merging art with music.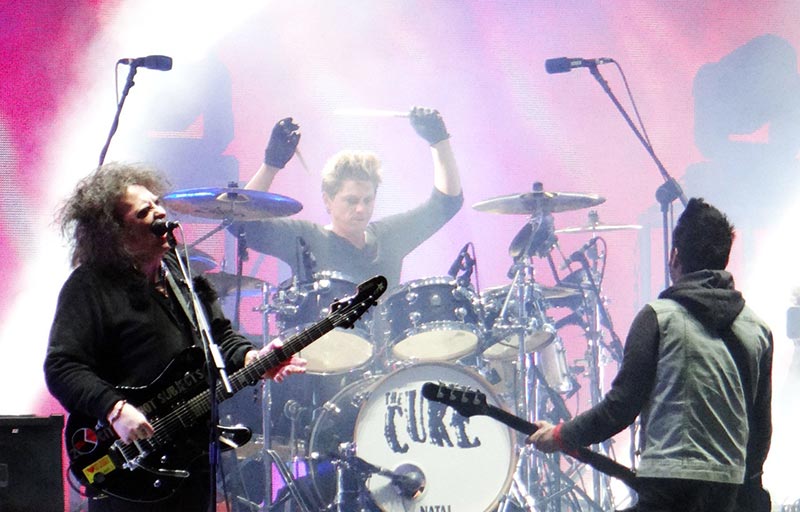 Though the genre itself has lost its steam over the years, it has influenced a variety of genres that are widely popular today, such as dark wave, shoegaze, and synthpop. In the rest of this article, we'll be discussing the most influential and best post punk bands of all time.
Here are the Best Post Punk Bands of All Time
13. Interpol
Years: 1997 to Present
Interpol is perhaps one of the most successful bands to carry the post punk genre revival into the early 2000s and beyond.
Founded in Manhattan, New York, Interpol got their start when Greg Drudy and Daniel Kessler met in a philosophy class at New York University. Though Drudy left early on, Sam Fogarino replaced him, and Kessler later recruited Paul Banks. Banks noted that one of his biggest musical inspirations was the Cure, and that "they're legendary."
The band recorded a few EP's before the release of their 2002 debut studio album Turn On the Bright Lights, which is still one of their most popular pieces of discography to date and their most critically acclaimed, as it reached number ten on NME's top albums list the year of its release. Interpol has since been compared to post punk legends Television and Joy Division for their contributions to furthering the genre.
The band has continued to perform together and release albums, singles and EP's, their most recent being the single Fine Mess in 2019. Though still active with Interpol, Banks started a side project, Muzz, in 2020 and has released one LP.
12. The Smiths
Years: 1982 to 1987
With the release of their debut self-titled album in 1984, The Smiths easily became one of the most recognizable and authentic post punk bands to date.
Formed by guitarist Johnny Marr and vocalist Morrissey after briefly meeting at a Patti Smith show, the duo immediately bonded over their admiration for poetry and literature and went on to write and rehearse music in Marr's attic. It was around this time that Morrissey was listening to artists such as The Cramps, New York Dolls, and Dusty Springfield, and their influence was found in his vocal style.
Their earliest work together consisted of the singles, The Hand That Rocks the Cradle, Suffer Little Children, and a cover of the Cookies track, I Want a Boy for My Birthday. Shortly after working together, Morrissey chose the name The Smiths for their band because it was "the most ordinary name."
The Smiths released their debut single, Hand in Glove, in 1983. While performing at a show at the University of London Union shortly following the release of the single, John Walters, the producer for John Peels Radio 1 show, was in attendance and immediately set them up to record a session for the program. From there they went on to release two more singles, This Charming Man and What Difference Does It Make before the release of their debut album, The Smiths, which went on to reach number 2 on the UK Albums Chart.
Following the release of their debut album, The Smiths released the singles Heaven Knows I'm Miserable Now, William, It Was Really Nothing, and How Soon Is Now. The following year they released their second and third studio albums, Meat Is Murder and The Queen Is Dead. In 1987 the band released their final album, Strangeways, Here We Come. They split shortly afterward due to Morrissey and Marr's deteriorating friendship.
Though having only released music for five years, The Smiths are one of the most influential post punk bands of all time. Their unique sound has gone on to inspire many, including the Stone Roses, Blur, and Noel Gallagher of Oasis. Their song titles have been used as novel titles, such as Andrew Collins' autobiography Heaven Knows I'm Miserable Now and Douglas Coupland's novel Girlfriend in a Coma. Japanese video game developer Goichi Suda also took inspiration from the Smiths and has paid tribute to them throughout his games, including Killer7 and No More Heroes. The BBC News has since described them as inspiring "deeper devotion than any British group since the Beatles."
11. Big Black
Years: 1981 to 1987; 2006
Fronted by legendary music producer Steve Albini, Big Black is perhaps one of the most powerful post punk bands, as traditional punks' influence is evident within every aspect of their music.
Formed in Evanston, Illinois, during Albinis' sophomore year of college, Albini found himself fascinated by the Chicago punk scene and the music of post punk band Naked Raygun. After playing in a few college bands, Albini purchased a Roland TR-606 drum machine which led him to write some of Big Black's earliest songs.
Though the band never received much local or widespread attention, their 1985 album Atomizer and 1987 album Songs About Fucking have since gained cult status as Albinis career stretched beyond performing. He went on to work as an audio engineer for numerous albums, a few of which being Pixies' debut album Surfer Rosa and Nirvanas' final studio album In Utero.
Albini also went on to form math rock band Shellac in 1992, who are still active today.
10. New Order
Years: 1980 to 1993; 1998 to 2007; 2011 to Present
Comprised of the remaining Joy Division members, New Order was one of the first bands to combine post punk with electronic and dance music influences which became a quick favorite within the 1980s alternative music and dance club scenes.
Forming just 2 months following the death of Joy Division frontman Ian Curtis, the remaining members formed New Order after agreeing that they would not continue to use the name Joy Division. The band released their debut studio album the following year, Movement, which followed similar dark and melodic tones as Joy Division, though they were beginning to experiment with synthesizers.
Their second studio album Power Corruption & Lies was released in May 1983 and was a "dramatic change in sound" from their music with Joy Division and their debut album Movement. It was far more experimental, though still grounded in post punk roots. Their single Blue Monday went on to become the best-selling 12" single of all time in the UK, though it was released only as a cassette and CD version in Australia, New Zealand, and North America at the time.
The band went on to release the albums Low-Life and Brotherhood, which featured the hit song Bizarre Love Triangle. In 1990 they went on to record the official song of the England national football team's World Cup campaign, World in Motion. They went on to record their album Republic in 1993 which featured the single Regret which became New Order's highest-charting single in the US. The band split later that year before forming again in 1998 to tour, though they ended up releasing three more albums, Get Ready, Waiting for the Siren's Call, and Lost Sirens.
Being one of the most successful and unique post punk bands, New Order has inspired numerous artists within the new wave, synthpop, electronica, and post punk genres, as their music is widely popular today, having almost 6 million monthly listeners on Spotify and over 200 million streams on their hit Blue Monday. New Order is without a doubt one of the best post punk bands ever.
9. Cocteau Twins
Years: 1979 to 1997
One of the more eccentric pop artists to gain a cult following in the early 1990s, Cocteau Twins managed to successfully merge the classic post punk sound with the dream pop and ethereal wave genres which were becoming increasingly popular towards the mid 1990s.
Finding their inspiration from bands like Sex Pistols, Joy Division and Siouxie and the Banshees, the band formed in Scotland in 1979 by guitarist Robin Guthrie, bassist Will Heggie and vocalist Elizabeth Fraser. In 1982, the band signed with 4AD records and released their debut studio album, Garlands, which rose to the top of UK Indie charts, reaching number 2 at its peak.
It wasn't until 1990 that the band rose to fame in the mainstream, as the release of their sixth studio album Heaven or Las Vegas became a major commercial success and has since been one of their most popular albums, featuring the songs Cherry Colored Funk, Fifty-fifty Clown and Heaven or Las Vegas.
Cocteau Twins has been noted as one of the most influential bands within their genre, "thanks largely to the extraordinary voice of Liz Fraser," who "found a voice that falls completely outside 'Rock' or 'Pop,'" according to music journalist Simon Reynolds. Their music is widely popular across music streaming services today and have even had their songs featured in a variety of films, some of which being The Lovely Bones, The Perks of Being a Wallflower and in Season 5 of the Netflix Original BoJack Horseman.
Popular Related Article: Top Rock Bands of the 2000s
8. Killing Joke
Years: 1979 to 1996; 2002 to Present
Serving as inspiration for some of the most well-known and loved rock and metal bands of all time such as Nirvana, Metallica, Foo Fighters, and Nine Inch Nails, Killing Joke emerged from the post punk, industrial and gothic rock scenes and became one of the faces for the genres as a whole.
From Notting Hill, London, the band played their first gig in 1979 and released their first EP Turn to Red. This caught the attention of legendary BBC Radio DJ John Peel who personally enjoyed their sound and gave them extensive airplay. Their debut self-titled album was released the following year.
The release of their fifth album Night Time in 1985 led the group to number 11 in the UK Albums Chart. The album featured the songs Love Like Blood and Eighties, which are two of their most popular and well-loved songs to date.
The band has credited their unique sound to their inspirations, mostly outside of the traditional punk genre, including Yes, Led Zeppelin and Black Sabbath. In 2013, Killing Joke was the subject of Shaun Pettigrew's documentary film, The Death and Resurrection Show, which received positive reception with Uncut Magazine rating the film nine out of ten.
7. Bauhaus
Years: 1978 to 1983; 1998; 2005 to 2008; 2019 to Present
Goth icon and frontman Peter Murphey led Bauhaus into the forefront of the goth and post punk scenes throughout the 1980s.
Formed in Northampton, England, the group was originally named Bauhaus 1919 as a reference to the opening year of German art school The Staatliches Bauhaus, though they quickly dropped the year and simply kept Bauhaus. The group began recording in the studio just six weeks into their formation and recorded their first two singles, Bela Lugosi's Dead, which was released in 1979, and Dark Entries in 1980.
With a run time of over nine minutes, the song received positive reception and was played on BBC Radio 1 and John Peel's Show. The band went on to record a session for the Peel show and were signed onto 4AD, who have notably signed other well-known artists throughout the years such as Cocteau Twins, Pixies, Bon Iver, and Grimes.
They released their debut studio album, In the Flat Field, in 1980, and though having received some negative feedback, it went on to top the indie charts and landed in the top 100 on the UK Albums Chart. They went on to release the single Kick in the Eye and a cover of David Bowie's Ziggy Stardust in 1982, which was their biggest hit yet.
They disbanded the following year, though they reunited for a tour in 1998 and went on to perform at Coachella in 2005. They've since reunited in 2019 for touring, though they have yet to release new material.
Numerous bands within the goth, post punk, industrial, and indie rock genres have cited Bauhaus as a major influence on their music, some being Interpol, Marilyn Manson, Type O Negative, Korn, My Chemical Romance, and Maynard James Keenan of Tool.
Bauhaus' influence has stretched beyond those in the music industry, as American novelist Chuck Palahniuk was influenced by Bela Lugosi's Dead while writing his 2005 novel, Haunted. Peter Murphey in particular inspired James O'Barr's protagonist Eric Draven in his comic book The Crow. In season 3 of MTV series Beavis and Butt-head, the wacky duo watched and commented on the music video for their cover of Ziggy Stardust.
Popular Related Article: Best Rock Bands Of The 1980s
6. Echo & the Bunnymen
Years: 1978 to 1993; 1996 to Present
Fronted by Ian McCulloch, Echo & the Bunnymen is one of the most authentic post punk bands of the 1980s.
Making their live debut at Liverpool's Eric's Club in 1978, the band went on to release their debut single, The Pictures on My Wall, the following year. They were then invited to write and record a four-song set for BBC'S John Peel Show. This was the first of six live sets that they would later record for the Peel Show.
Shortly before the release of their 1980 debut album, Crocodiles, the band's drum machine had been replaced by Pete de Freitas. Following the release of their 1981 album, Heaven Up Here, the band went on their first American tour, though they didn't gain major traction there until the release of their fifth, self-titled album which featured their most popular songs to date, Lips Like Sugar and The Killing Moon.
The band went on another successful American tour with fellow post punk icon New Order, though it was the last for the original band, as frontman McCulloch left following the death of his father, and de Freitas was tragically killed in a motorcycle accident at the age of 27. McCulloch rejoined in the late 1990s and the band later released their seventh studio album in 1997, Evergreen, which was listed on the UK Top 10.
Despite Echo & The Bunnymen's tragic history, their music is still widely popular today amongst those who want to listen to classic post punk.
5. The Cure
Years: 1978 to Present
Known and loved for front man Robert Smith's goth attire and dreary pop vocals, The Cure rooted themselves in the post punk genre with their early sound.
Known as Easy Cure in their early years, the Cure got their start performing at clubs around Crawley, West Sussex. The band released their debut single in 1978, Killing an Arab, which received controversial opinion, though the name of the single was based on Albert Camus' novel, The Stranger.
The band released their debut album, Three Imaginary Boys, the following year, though Smith, in particular, was relatively unhappy with how it turned out. They went on to follow Siouxie and the Banshees as their opening act for three months, and Smith quickly grew to appreciate the band's darker elements.
It wasn't until the release of their second studio album in 1980, Seventeen Seconds, that they established their post punk and gothic roots. The single from the album, A Forest, became their first hit single, reaching number 20 on the UK charts. Following the success of their second album, the band renamed their first album Boys Don't Cry, and modified the tracklist and album cover. In 1982 they released their third album, Pornography. It was during the tour for this album that the band adopted their gothic appearance.
The Cures 1987 double LP, Kiss Me, Kiss Me, Kiss Me, featured the track Just Like Heaven, which is the band's most successful single to date in the US and even entered the Billboard Top 40. From then on, the band gained mainstream appeal, particularly with their 1989 album, Disintegration, which became their highest-charting album, as it had more pop appeal with their songs Lullaby, Pictures of You, and Lovesong.
Though the Cure has shifted their style of music throughout the years, their early post punk influence is undoubtable, as their music grew into a genre of its own. Smith said in the early 2000s that they are "not categorizable," and that they "were post punk when we came out… I just play Cure music, whatever that is."
The band has become one of the most influential of its kind, being one of the first alternative and post punk bands to have chart and commercial success, having sold over 30 million albums worldwide. The band has influenced an array of artists across numerous genres, Billy Corgan of Smashing Pumpkins and Paul Banks of Interpol, to name a few. Most recently, they were inducted by Trent Reznor into the Rock and Roll Hall of Fame in 2019.
4. Magazine
Years: 1977 to 1981; 2009 to 2011
Founded by former member of punk band Buzzcocks, Howard Devoto, Magazine strayed far from the traditional rock n roll sound and moved into a far more progressive genre, leading them to be one of the most authentic early post punk bands.
Their debut performance in Manchester led to the band's recording of the 1978 single Shot by Both Sides, which they went on to perform on Top of the Pops later that year. The song was just short of reaching the UK Top 40. They released their debut album Real Life the same year which reached the UK Top 30.
The band's music is still influential today and has influenced artists in the post punk genre amongst others. Johnny Marr and Morrissey of The Smiths have cited Magazine as being influential in their own regards, Marr taking inspiration from John McGeoch's guitar style, and Morrissey, who went on to befriend Devoto, covered Songs from Under the Floorboards as a part of his solo project in the mid-2000s. Magazine has also inspired Peter Murphey of Bauhaus, Ministry, Duff McKagan of Guns n Roses, and Radiohead, who in particular have taken inspiration from the band's lyrical style.
Popular Related Article: Top 10 Alternative Bands of the 90s
3. Joy Division
Years: 1976 to 1980
Though only having two albums under their belt, Joy Division was one of the most influential post punk bands to emerge from the mid-1970s and initiated the melancholy alternative music scene that went on to gain immense popularity throughout the 1980s.
Having formed after seeing a Sex Pistols concert and being inspired by Iggy Pop, the Doors, David Bowie, and The Velvet Underground, Joy Division was born. The band was comprised of frontman Ian Curtis, guitarist Bernard Summer, bassist Peter Hook, and drummer Stephen Morris.
Having started as a more traditional punk group, the band quickly developed their own style and have been critically noted for the darkness and melancholy within Curtis' lyrics and their more rhythmic musical style. The band has since noted that Curtis' failing marriage, depression, and seizure disorder were huge contributors to the darkness that emitted from their music.
Their debut album Unknown Pleasures was released in June 1979 followed by Closer in 1980. The covers for both albums along with their two singles were designed by legendary graphic designer Peter Saville who went on to design album art for New Order, Roxy Music, Wham!, and Peter Gabriel.
Curtis suffered from epilepsy and experienced numerous seizures while performing which caused him great distress. During the band's European tour in 1980, his disorder became unmanageable, as the long hours on the road and lack of sleep caused his epilepsy to destabilize. At this time, his marriage was failing, and his depression worsened. On the dawn of their first American/Canadian tour later that year, Curtis committed suicide.
The bands legacy has continued to live on, as their sound can be heard in those who were inspired by them such as The Cure, Interpol, Soundgarden, and Bono of U2 who stated in 1980 that "Joy Division were one of the most important bands of the last four or five years."
2. Talking Heads
Years: 1975 to 1991; 2002
Known as one of the pioneers of the post punk and new wave genres, Talking Heads is one of the most influential bands to emerge from New York in the mid-1970s.
David Byrne, Chris Frantz, and his girlfriend Tina Weymouth met at the Rhode Island School of Design in 1973 and later went on to form The Artistics, though Weymouth only joined because the duo couldn't find a bassist. Weymouth was encouraged by Frantz to listen to Suzi Quatro albums to learn the instrument quickly.
Opening as Talking Heads for the Ramones at CBGB in 1975, the band soon went on to record their first single Love & Building on Fire just before adding Jerry Harrison as a keyboardist and backup vocalist. The same year, they released their debut album Talking Heads: 77 which received critical acclaim for its hit single Psycho Killer. Following their first album, Talking Heads went on to work with legendary producer Brian Eno, who most notably worked with David Bowie and Roxy Music, and aided them in the release of their 1978 album More Songs About Buildings and Food.
In 1983 the band saw their first and only American Top 10 hit, Burning Down the House from their album Speaking in Tongues. It was around this time that the band was receiving acclaim for their avant-garde music videos which were put on heavy rotation on MTV.
The group disbanded in 1991 after Byrnes departure, though the trio went on to form Heads and released one album, No Talking, Just Head which featured vocals from Gordon Gano of Violent Femmes, Debbie Harry of Blondie, Andy Partridge of XTC and former founding member of Television, Richard Hell. The group reunited with Byrne in 2002 to perform Psycho Killer, Burning Down the House and Life During Wartime at the ceremony for their induction into the Rock and Roll Hall of Fame.
Cited as one of the most celebrated bands of the 1970s and 1980s by AllMusic, Talking Heads' influence has stretched far beyond those years. According to Rotten Tomatoes, their 1984 concert film Stop Making Sense was critically acclaimed at the time of its release and is considered one of the best concert films ever released.
They've influenced numerous artists, including Primus, Trent Reznor of Nine Inch Nails, Eddie Vedder of Pearl Jam, The 1975, Vampire Weekend, Kesha, The Weekend and most notably Radiohead, who got their name from the song Radio Head from their 1986 album True Stories.
1. Television
Years: 1973 to 1978; 1991 to 1993; 2001 to Present
Aspiring poets and close friends Tom Verlaine and Richard Hell fled their homes in Delaware and moved to New York in the early 1970s. With strong influence from the Velvet Underground, Love and Buffalo Springfield, the duo founded the Neon Boys in late 1972 before reforming the following year as Television.
The young band played gigs at CBGB and Max's Kansas City where they quickly generated a cult following. They released their first single Little Johnny Jewel shortly following the departure of Hell, who was replaced with Fred Smith of Blondie. With the release of their first studio album Marquee Moon in 1977, the band received wide critical reception, landing on numerous "Best Of" lists spanning over the next few decades on Rolling Stone, Pitchfork and VH1.
Though never receiving acclaim from mainstream audiences, the band has since been critically noted as one of the earliest examples of post punk and a major influence for later groups that dominated the genre in the 1980s and beyond.
Wrap Up
That does it for this list. Let us know your favorite post punk bands in the comments below.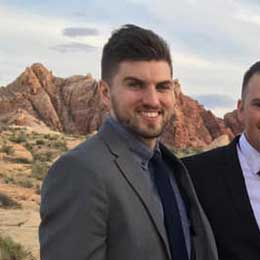 My name is Chris and I've had a passion for music and guitars for as long as I can remember. I started this website with some of my friends who are musicians, music teachers, gear heads, and music enthusiasts so we could provide high-quality guitar and music-related content.
I've been playing guitar since I was 13 years old and am an avid collector. Amps, pedals, guitars, bass, drums, microphones, studio, and recording gear, I love it all.
I was born and raised in Western Pennsylvania. My background is in Electrical Engineering, earning a Bachelor's degree from Youngstown State University. With my engineering experience, I've developed as a designer of guitar amplifiers and effects. A true passion of mine, I've designed, built, and repaired a wide range of guitar amps and electronics. Here at the Guitar Lobby, our aim is to share our passion for Music and gear with the rest of the music community.