Looking for the perfect setlist to play at your next bar gig? We've got it ready for you! Playing a successful acoustic set at a pub involves adding the right kind of songs to your setlist that not only reflect your musicianship but also give the crowd something to connect to – and we've rounded up some great songs your audience is sure to love!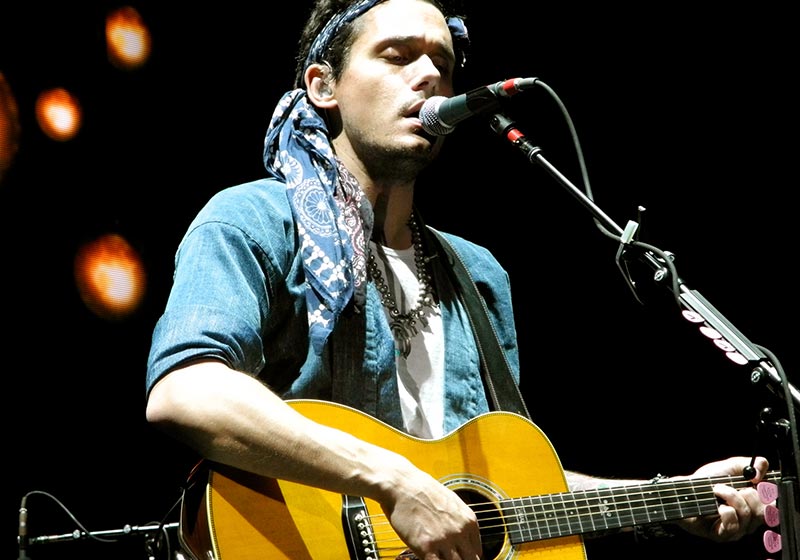 In this article, we will cover 50 of the best acoustic cover songs to play in a bar. We've kept a sweet balance of high-energy and soulful tracks with something for every kind of listener. Plus, you can check out the tabs and videos to master the track as well. So grab your guitars out, and let's jump right in.
Here Are the Best Acoustic Songs to Cover in a Bar
1. She Talks To Angels by Black Crows
We simply cannot put together a list of songs to play in a Bar and not have this Black Crows' iconic acoustic ballad on it! After all, the song took shape in the group's early days of playing at Atlanta clubs. Released in 1990 in their debut album, "She Talks To Angels," its overwhelming popularity put the Robinson brothers on the map.
Apart from its clever mix of humorous and dark lyrics, you'll also notice the guitar in the song sounds a bit different owing to its alternate open E tuning. So before you begin, retune your guitar E B E G# B E from low to high. Once you've taken care of the tuning, focus on figuring the hammer-ons, slides, and pull-offs that feature in the song. Tricky but doable! We are adding tabs and a tutorial above to make your task easier.
2. Wish You Were Here by Pink Floyd
One of rock royalty Pink Floyd's most loved songs, "Wish You Were Here," will certainly add more depth and variety to your gig repertoire. This somber masterpiece was written by Roger Walters as an ode to the former frontman Syd Barett who had to leave the band due to his deteriorating health.
An emotionally heavy title track from Pink Floyd's 1975 album of the same name, "Wish You Were Here," also happens to be one of their most accessible song for guitar players. If you want to play it like David Gilmour, you'll need a 12-string. But if you don't have one, fret not, a six-string can sound pretty good, depending on how well you play it.
The song will sound even better if you have a fellow guitarist to help you out. So while one of you plays the rhythm, the other, preferably the more proficient one, can work on that haunting intro solo and the enchanting outer solo.
3. Free Falin' by Tom Petty
Tom Petty used a 12-string acoustic to play this iconic coming-of-age song that's hugely popular even though it's been over three decades since its release. One could attribute it to the song's inherent timelessness, a slew of fantastic covers by the likes of John Mayer, R.E.M, Coldplay, or getting featured in popular movies and shows. Whatever the reason may be, "Free Fallin'" has always been around!
While Petty's original is a blend of acoustic and electric, it sounds incredible even on an acoustic alone. You can learn a simplified version for some easy-going strumming that employs a capo and few doable chords. If you are an advanced guitarist, do check out John Mayer's fingerstyle-powered acoustic cover of Petty's classic.
4. Riptide by Vance Joy
Let's add some indie-pop vibes to your setlist, shall we? Riptide has often been called 'one of the most Australian songs around'. Now I don't really know what that means, but I do know that it is one hell of a catchy song. The lyrics are all about being socially awkward and harboring a crush over someone but being too shy to confess it to them – now who wouldn't relate to that!
Its unique indie-flavored arrangement and memorable chorus will get the entire audience singing along with you. The chords are incredibly easy – Am, G, C, and Fmaj7 – and also have a pretty simple and straightforward strumming pattern. The track is not just great to play on the guitar but also works well with the ukulele, which Vance originally plays. And even if you don't have a band behind you, Riptide works very well as a solo song as well.
5. Sweet Caroline by Neil Diamond
What makes a quintessential bar gig song? Ideally, some catchy riffs, a nice build-up, and a chorus that a crowd cannot help themselves from joining in. And legendary musician Neil Diamond's "Sweet Caroline" has it all!
Interestingly, no one knows for sure who it was penned for! Diamond's statements about the song's origins have swung quite a bit. Whether it was inspired by John F. Kennedy's daughter, Caroline, or Diamond's wife, Marcia, we may never know. But what we know for certain is that once you unleash this love ballad on your acoustic, you'll hear a lot of voices from the crowd singing along with you! Sweet Caroline is easily one of the best acoustic cover songs to play in a bar and it's a ton of fun to play.
6. Save Tonight by Eagle-Eye Cherry
Kickstart your set with this dreamy single by Swedish musician Eagle-Eye Cherry! A track that's sure to grab the attention of the crowd you're playing for with its beautiful tune, romantic, heartfelt lyrics. "Save Tonight" never fails to leave a lasting impression on the audience. The best part? It's incredibly easy to play!
Shimmering acoustic guitars spiced up with some electric licks drive the original, but a simple acoustic arrangement will also work well. If you know Am, F, C, G chords, you've pretty much got this under your belt. You'll be using them over and over again through the song. The only thing that would require some practice is nailing the rhythm, which can get a bit fast.
7. The Shape of You by Ed Sheeran
There's something undeniably catchy about Ed Sheeran's massive hit "Shape of You." A perfect crowd-puller thanks to its irresistible tune, Caribbeanesque beat, and a chorus that almost everyone at the bar will be happy to sing along to!
Chart-wise, this Grammy-winning single from Sheeran's 2017 album had a pretty phenomenal run, peaking at number one in as many as thirty-four countries! It also became the most-streamed song on Spotify, clocking well over 2 billion views.
You can easily pull off an acoustic rendition of the track using a capo and some simple chords- Bm, Em, G, and A in a fairly doable strumming pattern. But, if you want your performance to sound closer to the original, familiarity with barre chords will help. Choose the version which is in sync with your current guitar-playing skills. We are linking both sets of tabs above!
8. Uptown Funk by Mark Ronson ft.Bruno Mars
Kick it up a notch with this delicious funk-pop marvel that's guaranteed to get the crowd going, or shall we say, boogying! Armed with a super infectious vibe, Bruno Mars' charismatic sing-rapping vocals, "Uptown Funk," has pretty much been ubiquitous at bars, weddings, parties since its release in 2014.
Chart-wise, the catchy single conquered 19 countries, becoming both Mark Ronson and Mars' most commercially successful song to date. It also won numerous accolades, including Record of the Year at the 2016 Grammy Awards.
"Uptown Funk" is one of those songs that sound equally awesome on electric as well as acoustic. Check out this killer cover by a fantastic singer-guitarist to get an idea of how brilliant the song sounds in an acoustic arrangement.
9. Somewhere Over The Rainbow by Eva Cassidy
Every bar gig needs to have that one song in the setlist where the chatter stops, the crowd falls silent, the glasses stop clinking – and everyone can't help but get mesmerized by the beautiful song being played onstage. If you want such a song in your repertoire, then Eva Cassidy's magical version of the classic 'Somewhere Over The Rainbow' is the song for you.
I've heard and played this song so many times over the years, and it still gives me goosebumps. Eva Cassidy managed to take an already gorgeous song to an even higher level with her hypnotic vocals and tasteful finger-picked acoustic guitars. Fair warning – the guitars may be slightly tricky to get a hold of at first (especially if you're planning to sing over it). But I assure you , it'll be worth it – you'll have a song that will compel every single music lover in the room to give you their undivided attention. Rest in peace, Ms. Cassidy – hope you're still playing enchanting music wherever you are!
10. Let Her Go by Passenger
This 2012 earworm by Mike Rosenberg (a.k.a. Passenger) has all the ingredients of a crowd-pleaser. A captivating tune that's kicked off by a wonderful fingerstyle riff and carried through by a generous instrumental arrangement involving an acoustic, piano, violin, and the works. And all of it is beautifully strung together by Passenger's distinctive and heartwarming vocals.
We'd love to see you win the crowd with the intricate fingerpicked intro, which is how you'll typically hear Passenger play it live, but the studio version has a mix of both fingerstyle and strumming. If fingerpicking is not yet your forte, you can stick to the strummed version built around G, F, Am, C, and Em chords with a capo on the 7th fret.
11. Layla (Acoustic) by Eric Clapton
Own the room with guitar legend Eric Clapton's soulful classic "Layla," which sounds as fresh and swoon-worthy as it did when it first came out in 1970. Now, we know playing something straight out of Clapton's masterful guitar repertoire won't exactly be a smooth ride though it will be well worth the effort.
The lyrics are nothing if not deeply personal. When Clapton wrote "Layla" for his famed love Pattie Boyd, little did he know he was composing one of the greatest songs in the history of rock! It was ranked number 27 on Rolling Stone's list of "The 500 Greatest Songs of All Time." And the song's stunning acoustic version, released 20 years later, clinched a Grammy for Best Rock Song.
12. Bad Liar by Imagine Dragons
It's always a good idea to balance your set with upbeat, danceable tracks as well as some calm, slow-tempo pieces. "Bad Liar" by Imagine Dragons is one of those laid-back, lyrically meaningful gems that'll do wonders to your repertoire. The song's central theme that dives into pain and heartbreak stemming from a broken relationship has made it somewhat of a breakup anthem.
As beautiful and poignant as the song is, it surprisingly didn't get much success on the charts upon release. But it's a grower that gradually caught on, cracking the top 10 in many countries and garnering over 329 million views on Youtube. While the original is not an acoustic-based track, there's a captivating cover version by Anna Hamilton, which will show you just how incredible the song sounds in a stripped-down acoustic rendition.
13. Despacito by Luis Fonsi
The younger crowd will love this ubiquitous hit by Luis Fonsi that has dominated the club and bar scene since its release. "Despacito" kicks off with a juicy flamenco-style riff that can send any crowd into hysterics! The opening lick is the most challenging piece as the rest of the song flows in a fairly straightforward chord progression.
This Latin pop hit's infectious rhythm will get you! Not just sonically, but also when you get down to playing it for it is tricky. But don't let that work you up – there are plenty of tutorials floating online which will break down the strumming pattern for you. So what are you waiting for? Check the linked tabs and get started!
14. Ain't No Sunshine by Bill Withers
From Bill Withers' 1971 album, "Ain't No Sunshine" has been an acoustic staple at live gigs, and for a good reason. Its overall nostalgia-triggering melody, often accompanied by evocative vocals, hits right home and makes us appreciate life a little bit more.
Play this classic when your audience has downed a few drinks and watch them croon along to the iconic "I know" loop. Fun fact- Withers sang "I know" 26 times but had no intention of doing so! He used it as a filler to be replaced with more lyrics but later decided to keep it that way.
Thanks to "Ain't No Sunshine"s numerous covers in fascinatingly different styles, you have access to a wealth of options to pick from. Or you can make your very own acoustic cover! You can strum it or play it fingerstyle, whatever you are comfortable with. To get you started, we've included tabs that take you through the original's guitar work.
15. Chasing Cars by Snow Patrol
When it comes to radio play, a song's popularity depends on how much impact it's able to create in a short duration. And this 2006 stellar composition by Snow Patrol does just that! It's got what it takes to keep the listeners hooked from start to finish. It became an instant rage over the airwaves and went on to be officially named the most played track of the 21st century on UK radio.
While the original is an electric fare with brilliant yet easily playable lead parts, we've dug out a breathtaking acoustic version of the song by prominent cover band Boyce Avenue. We particularly love this rendition with its goosebumps triggering fingerpicking work. It packs a sonic punch while retaining the essence of the original. Here, we include the tabs to both the Snow Patrol's original recording and the acoustic cover to guide you through.
16. New Rules by Dua Lipa
Just like it's a good idea to fill your setlist with mellow as well as uptempo tracks, you should also pay close attention to having the right mix of modern gems as well as timeless classics. After all, your audience will have people of different generations and age groups.
Dua Lipa's "New Rules" is to connect with the younger crowd. It's upbeat, fun with simple, singable lyrics, and despite being a tropical house song, it can be played in a superb acoustic arrangement. You won't have to search very hard for its acoustic covers as Lipa herself has done many radio sessions and gigs in an acoustic format.
17. Wonderwall by Oasis
This criminally catchy classic by Brit pop-rock trailblazers Oasis simply refuses to die. It's by no means an exaggeration if we say your acoustic repertoire is incomplete without "Wonderwall" in it! Be it campfires, proms, weddings, or pub gigs, this iconic song always delivers.
Released in 1995 as a part of the band's second album, "Wonderwall" remains their most commercially successful single with a superb chart run and over 1.34 million copies sold in the UK alone.
The opening notes are a joy to play and have the capacity to send the crowd into an absolute frenzy. To play the track, you'll need Em, G Major, D Major, and A7sus4 during the verses with the addition of C Major in the pre-chorus. The chorus is the easiest bit. You can sail through it with just three chords- C Major, Em, and G Major.
18. Good Riddance (Time of Your Life) by Green Day
When most people think of Green Day, they think of this song. "Good Riddance," with its nostalgia-laden lyrics and a soft, pleasing tune, has firmly placed itself as the ultimate farewell song at parties and proms. It is also a staple song used by Green Day to end all of its live performances.
This Billie Joe Armstrong penned song was inspired by his bitter breakup with his then-girlfriend. The influential frontman was initially a tad reluctant to show the song to his bandmates. When he finally did it, they outrightly rejected it for being a significant departure from their usual sound. How Armstrong managed to get it included in one of their albums is a story for another day, but boy are we glad that it happened!
"Good Riddance" is highly playable and a true crowd puller. You can strum it on your acoustic using four easy chords, simple chord transitions, and a steady strumming pattern. If you want your performance to sound more authentic, mastering the finger-picking intro will ensure it.
19. Yellow by Coldplay
Include Coldplay's breakthrough masterpiece "Yellow" in your setlist and watch your gig stir up a storm – it's simply that awesome! A mind-blowing blend of heartfelt lyrics, Chris Martin's hypnotic vocals, and a gripping guitar melody that stays with you long after the song is over.
"Yellow's" lyrics are somewhat of a head-scratcher, maybe because Martin wanted to keep us guessing. Though, according to him, they revolve around unrequited love and devotion for someone or something.
Guitar-wise, the song is teeming with lovely electric licks in an alternate-tuned guitar. But it can easily be converted to a minimalist acoustic arrangement to play in an intimate gig format. Give a listen to the amazing acoustic version we've linked here for you, and don't forget to play it at your next bar gig!
20. Photograph by Ed Sheeran
There's no denying that Ed Sheeran is a master of his craft! With his brilliant acoustic guitaring, passionate vocals, and imaginative songwriting, Sheeran has produced spell-binding gems one after another. His 2015 chart-topping single "Photograph" is a beautiful composition that is sure to woo the love-struck souls in the audience.
What's even more amazing is just how easy it is to add this gorgeous ballad to your setlist. A capo on the 2nd fret and D, Bm, A, and G chords in a straightforward chord progression if you want to play it the simplified way. But if you're looking to play it like Sheeran, do learn the arpeggiated intro, add in some palm-muted strumming and watch the magic unfurl!
21. Mr. Tambourine Man by Bob Dylan
It's impossible to pick just one song out of Bob Dylan's mind-blowing discography to play at a gig, but we'll try! Let's look at "Mr. Tambourine Man," for starters. The song boasts a clever mix of perky melody and cryptic lyrics that is enough to make the audience sit up and listen! Released as a part of Dylan's 1965 album, "Mr. Tambourine Man" became one of his signature tunes, inspiring many amazing covers, including the much-loved one by The Byrds.
The original recording features interesting playoffs between Dylan's acoustic and session guitarist Bruce Langhorne's electric. You can include the electric countermelody if you have another guitarist with you or just stick to the acoustic parts if you're playing solo.
22. More Than Words by Extreme
Minimalist yet beautifully rendered, "More Than Words" by Extreme is the perfect acoustic ballad to reach out to the smitten couples in the crowd. You can perform it solo, but it'll sound even more awesome if you have someone to accompany you to replicate the original's soul-stirring vocal harmonies.
A significant departure from rock band Extreme's usual funk-metal sound, "More Than Words" ended up becoming their greatest hit of all time. The band is said to have called the track both a "blessing and a curse" as it was not their signature style but contributed enormously in boosting their popularity.
Check out the linked tabs to get familiar with the chords, progressions, and percussive bits. This song is powered by a lovely interplay between bass notes, trebly higher strings, and iconic taps on the 2nd and 4th beats of each measure.
23. Blackbird by The Beatles
Here's one song whose poignant appeal transcends time, and for that reason alone, "Blackbird" by The Beatles had to be a part of this list. You could play this song in any setting, from a campfire to a bar gig, each time leaving the crowd enthralled. It is tailor-made for a solo gig. From the vocals, guitar to the tapping shoe sounds – everything you hear in the recording is by the legendary Paul McCartney.
"Blackbird" is easy to play but with some caveats. It is a fingerpicking gem, so knowing fingerstyle is a must. You'll also need to work on "one chord per word" chord switches to play it the way McCartney does. If you are a proficient guitarist, all you'll need to focus on is nailing the soul and emotions of the song and getting a gentle, breezy flow in your sound.
24. Stop This Train by John Mayer
Give the fans of the raspy-voiced guitar sensation John Mayer a reason to smile by playing his 2006 melodic earworm "Stop This Train." From his best-selling album Continuum, the song is a bittersweet ride with though-provoking lyrics that metaphorically touch upon the fast speed of life by comparing it to a "train."
The impactful words are brought to life by Mayer's tender vocals and his wizardly acoustic work. Needless to say, it is a challenging song to learn. Nailing down the tricky fingerstyle riffs, like the intro, as well as percussive taps on the bass strings while plucking other strings down using the nail of the index finger, will require heaps of practice. But once you can pull it off, your performance will translate into an unforgettable evening for the crowd!
25. Jolene by Dolly Parton
Ten-time Grammy-winning country legend Dolly Parton's discography is teeming with acoustic classics fit for every occasion. But if we had to pick just one for this list, we'd go with "Jolene," arguably Parton's most popular song of all time.
This country music staple deals with a very relatable topic- jealousy. In "Jolene," Parton sings about a stunning red-headed lady who would steal away her husband. With its interesting lyrics and catchy tune, the song became a raging success that many artists eventually covered, like the White Stripes, Pentatonix, and Miley Cyrus.
Playing-wise, it cannot get easier than this! Parton employs a simple fingerpicking pattern in the song. But if fingerpicking is not your cup of tea, you can use an easy strum pattern instead.
26. Slow Hands by Niall Horan
A sunny, upbeat, fun song from the more recent time, "Slow Hands," will make a worthy addition to your acoustic setlist. Released in 2017 by former One Direction's Niall Horan, this is a pop-rock composition that's as beautiful to hear as it's easy to play. If you are familiar with Horan's catalog, you will notice that this song has a funkier vibe than his usual fare. The song charted well in many countries, breaking top ten in Australia, New Zealand, and the UK.
If you decide to play "Slow Hands" these chords- C, Am, F, G, E, and E7 will get you through the verses, chorus, and bridge. In terms of embellishments, the only place where it could seem a tad daunting is the riff, which will sound quite close to the original with a slide, hammer-on, and a trill.
27. Big Yellow Taxi by Joni Mitchell
Nine-time Grammy winner Joni Mitchell's potent environmental anthem "Big Yellow Taxi" is one for the ages. Mitchell's calming vocals, hard-hitting lyrics, cleverly wrapped in a playful tune have made it an enduring classic with a universal appeal!
It was the legendary singer-songwriter's first visit to Hawaii that prompted her to write the song. Mitchell was rather let down at the breakneck pace at which the beautiful island was getting transformed into a concrete jungle. You can hear her disappointment when she sings, "They paved paradise to put up a parking lot."
Now, why do we think this song is perfect for bar gigs? Well, for starters, it has over four hundred covers to choose from! You can play it the way Mitchell does with an open D tuning and capo on the 2nd fret or go with any of the cover versions. Regardless of the one you pick, it is an easy song to play.
28. Something Just Like This by The Chainsmokers & Coldplay
Pop powerhouse Coldplay and EDM darlings The Chainsmokers released 'Something Just Like This' in 2017 and the track was an instant hit – catapulting to no. 2 on the Billboard charts and staying in the top 10 for weeks on end! The track has a universal appeal both in terms of its easygoing melody and topic – how any person can feel like a superhero if they're loved and supported by someone special.
Though it sounds like an easy enough song to play, it does have a fair bunch of chords – though none are too tricky to master. You'll need to know how to play A, G, Bm, D/F#, Bsus4, D, and Dmaj7. This can be a clear crowd favorite and quite popular among fans of both bands, so playing it at a bar will get you a great response. Plus, the pre-chorus and chorus are easy enough for the audience to sing along with you!
29. Shake It Off by Taylor Swift
I know some folks who think it's fashionable to hate or put down pop artists – I for one, do not! Props to Taylor Swift for consistently working hard and putting out music that is loved and enjoyed by people all over. She's one of the most awarded female artists in recent years, thanks to the catchy, relatable music she writes. 'Shake it off' is another one of her relatable tracks, where she asks her listeners to 'shake off' all the hate or criticism they receive. A peppy, fast, and infectious number, it's perfect for an acoustic pub night!
This is an incredibly easy song to play on the guitar – you'll only need three chords G, Am, and C – to perform the entire track. You may just have to make sure that you're playing the rhythm in a consistent fashion to keep up the energy of the track – and you're golden.
30. Senorita by Shawn Mendes & Camila Cabello
One of the biggest pop songs of 2019, Senorita is a groovy, sensual Latin pop delight that's great fun to play! The track charted on the no. 1 spot on the Billboard charts in the US and made it to the top 10 in several other countries. Its blend of romantic lyrics, a familiar yet refreshing Latin melody, and laidback rhythm means you should have this one in your kitty when playing at a bar gig.
It has vocal parts that can be sung both by male and female vocalists, making it perfect for duo performances. The original chords – Am, Cmaj7, Fmaj7, Em7, and G – have a couple of major sevenths in them, giving it a nice complex feel. But if you're a beginner guitarist, then you can substitute the major sevenths with C major, F major, and Em – for a simpler version no harm, no foul!
31. Circles by Post Malone
Released in 2019 as part of Post Malone's third album 'Hollywood's Bleedin', Circles enjoyed heavy radio play in the US – catapulting it to chart-topping success. Circles has a nice groovy rhythm and lyrics tinged with a touch of melancholy and introspection. Its unique feel makes it ideal to add to your setlist as a soothing relief between back-to-back high-energy songs – after all, you've gotta give your crowd some time to chill and catch their breath!
We've got the usual suspects for this chord progression – a couple of easy open-chord positions mixed with tasty major sevenths. You'll be playing Amaj7, Fmaj7, Fm, C, F, C/B, and Cmaj7/B. Again, you can substitute the major seventh for their simple counterparts (A major, F major, C major) to play a simplified version of the song which will work just as well.
32. Beggin' by Maneskin
'Beggin' has literally been covered hundreds of times over the years, the latest version being the one released in 2021 by the Italian Band 'Maneskin' which is currently riding high on international charts! But did you know that this track was originally released back in 1967? Yup! Originally written by Peggy Farina and Bob Gaudio, it was first popularized by the American Band Four Seasons. But it was Norweigian Hip-Hop group Madcon that really gave it the shape that we know the song by.
It's a powerful, groovy, fast-paced track that is perfect to showcase your vocal prowess. There are only four easy chords used in the song – Bm, G, Em, and F#7 – that are played in a loop throughout the duration of the song. But the repetitive nature of the progression gives you space to play around with the rhythm pattern in different verses.
33. Blinding Lights by The Weeknd
The Weeknd has been soaring higher and higher in his career ever since he broke into the scene, and Blinding Lights is yet another testimony to his mass appeal. The track was the best performing single globally of 2020 and raked up a whopping 2 billion streams on Spotify! The song's distinctly retro appeal, has something for all kinds of listeners – being a fantastic throwback to the synth-pop generation for older listeners, while youngsters get to experience a refreshing sound that they don't usually come across today.
The track is pretty easy to play, you'll only be playing Dm, Em, A, and G all throughout the song. This gives you the freedom to play around with the vocals and getting the crowd to join in for the chorus.
34. She Will Be Loved by Maroon 5
Maroon 5's much-loved track 'She Will Be Loved' was one of the first songs released by the band, and it firmly put the band on the global music map. The track reached the top 10 charts in not just the US and UK but several other countries as well. A bittersweet song with a memorable chorus and catchy lyrics, this track is the kind that'll be appreciated by a pub crowd even today. This is a relatively mellower track compared to the others on this list but will work well when played in between fast-paced songs.
This song is pretty easy to sing and perform – it's got a laidback rhythm pattern that stays the same throughout the song. The chords are as easy as they get – the verse only uses Am and G, while the chorus needs you to play C, G Am, and F. Highly recommend adding this popular track to your repertoire. If you want to learn how to play the live version of the track, then here's a guitar tutorial by Maroon 5's guitarist James Valentine himself!
35. Mirrors (I Don't Wanna Lose You Now) by Justin Timberlake
Released back in 2013, Mirrors admittedly does sound a bit like his own song 'Cry Me A River', but it has a great pop vibe that still makes it an essential addition to your pub gig setlist. It's got a sweet romantic vibe but with a mid-tempo groove that will have the crowd grooving along with you. The original track is 8 minutes long – but you can choose to cut it down to a shorter duration, or add a sweet solo somewhere in the middle to surprise the audience!
You'll be playing a fair bunch of chords that are different for the verse and chorus – the verse involves Bm, F#m, Em, and G, while the chorus is simple with D, A, and G repeating throughout. The R&B-ish rhythm is not difficult to strum on the guitar, so you should be able to grasp this track pretty quickly.
36. The Scientist by Coldplay
Coldplay's "The Scientist" is a contemporary classic, and many who aren't fans of the band know almost all the words from start to finish. And that's what makes it a perfect tune to bust out in a bar – Say, early on in the set when people would appreciate slow-paced swoon-worthy gems over energetic dancey tracks.
The beautiful piano melodies, together with frontman Chris Martin's signature falsetto, mirror the melancholy and helplessness in the lyrics. It may be a piano-led piece, but the opening four-chord melody can be easily adapted for an acoustic. There's also a lovely riff by Johnny Buckland that you'll enjoy learning. The chords you'll use here are Am7, F, C, Csus2, and G, with the same strumming pattern throughout the song. If you want to jam in the original key, don't skip the capo on the 5th fret.
37. Stand by Me by Ben E. King
This soul-stirring anthem about love and hope occupies a permanent spot not only in the "best of.." lists but also in the hearts of millions across the globe. The song was inspired by a 20th-century gospel standard. It was an attempt by King to make the hymn more universal and inclusive. This wildly popular track now has over 400 covers in fascinatingly varied interpretations by icons like John Lennon, Tracy Chapman, Otis Redding, Tina Turner, and Miley Cyrus.
It's a definite crowd-pleaser and well within reach of beginners. You'll use G, Em, C, and  D chords with a capo on 2nd fret – all open positions with simple chord transitions and the same strumming pattern throughout the song. The moment you strum that recognizable intro on your acoustic, you'll start seeing many smiling faces in the crowd. Don't be surprised if, by the time you hit the first chorus, the whole pub will be crooning on top of their voices along with you!
38. Here Comes the Sun by The Beatles
George Harrison's extraordinary songwriting, as well as guitar skills, are on display in this musical masterpiece from the band's 1969 album Abbey Road. "Here Come the Sun" also happens to be the most streamed Beatles song on Spotify as of 2021. It was written at a time when the legendary guitarist was going through emotional turmoil. It became a vessel for Harrison to express his hope for brighter times ahead, not just for himself but also people across the world.
Guitar-wise, it's ideal for more seasoned players, especially those who can tackle odd time signatures. It sticks to a 4/4 time for major parts of the song while flowing into an 11/8 + 4/4 + 7/8 during the bridge. All in all, a wonderful tune that everyone in the crowd will love listening to and singing along to. You can be played either fingerstyle or with a pick. The tutorial above will show you both arrangements.
39. I'm Yours by Jason Mraz
This Grammy-nominated single featured in We Sing. We Dance. We Steal Things – an interesting title for an album that became Jason Mraz's most commercially successful to date. There's a decent chance that many in the crowd would know the words to this groovy acoustic-driven tune that emphasizes setting your fears aside and going with the flow.
In live gigs, Mraz is usually seen experimenting with different keys and a diverse selection of chords, but each version sounds as lovely as the other. The way Mraz plays isn't exactly beginner-friendly, but there's a four-chord version in the key of G that's easy to pick up and still sounds pretty amazing. Check it out by clicking the video tutorial above.
40. Nothing Else Matters by Metallica
Did you know Metallica almost ended up not releasing "Nothing Else Matters"? The seminal hit was written by a homesick James Hetfield, who didn't feel it deserved a place in the album for the lack of fist-pumping, heavy riffage that the band was famous for. But boy! Are we glad he changed his mind, as we cannot imagine a world where this song doesn't exist?
This slow fingerpicked marvel did wonders for the band, winning them a legion of fans across the globe – Metallica was suddenly mainstream. So, no matter how musically diverse the pub crowd is, many would recognize the classic by only listening to the first few seconds of it.
It's a perfect track for intermediate guitarists to improve their fingerpicking skills. The iconic intro features an E minor arpeggio and may take some time to master. However, the results will be worth the hours of practice you pour into learning the song.
41. Knockin' on Heaven's Door by Bob Dylan
Everything seems to come to a halt when I hear someone play this famous Bob Dylan tune. A perfect example of elegant simplicity, "Knockin' on Heaven's Door" can move even the surliest in the crowd. It features two short verses, a simple chord progression, and a strumming pattern that can be played by even absolute beginners, yet every second of the song is as captivating as the next.
Since its release in 1973, this acoustic gem has been covered by many greats, including Eric Clapton and the prominent hard rock band Guns N' Roses. In fact, GN'R's rockier rendition has become so ubiquitous that some people mistake the band for being the original composers of the song. Dylan's original is in the key of G major and has only four chords G, D, Am, and C – making it perfect for amateur guitarists to improve their chord shifting and basic strumming skills.
42. Tears in Heaven by Eric Clapton
Not every song in your pub setlist has to be upbeat and perky – this song's message of appreciating and loving people close to you to the fullest is sure to leave quite a few in your audience misty-eyed. "Tears in Heaven" was written and recorded by Eric Clapton in memory of his son Conor who tragically passed away at a very young age. The lyrics express the pain and sorrow of a father who lost his child. He wonders whether his son will recognize him when they eventually meet in heaven.
This soul-piercing acoustic ballad became one of Clapton's best-selling songs, winning the legendary guitarist three Grammy awards. It's a complex fingerpicked piece with chord inversions and other tricky embellishments. Basic familiarity with fingerpicking will undoubtedly help you progress faster along the lesson.
43. Who Says by John Mayer
The first single from John Mayer's album Battle Studies (2009) is a laid-back crowd-pleaser. To me, the slight percussive fingerpicking pattern and extremely relatable lyrics make "Who Says" a certified foot tapper. Add this to your repertoire and watch everyone in the audience groove to the beat.
To play this song, you will have to work on the "slapping thumb" technique that John Mayer has popularised with his songs. It might seem complex at first, but once perfected, this technique can be used to add a percussive element to a host of songs. The tabs and tutorial above will help you get started.
44. You're Beautiful by James Blunt
I'm sure many of us have dedicated this popular James Blunt tune to our partners. Interestingly, according to Blunt, the actual lyrics are about a person who, under the influence of drugs, spins an entire love story in his head about a girl he saw in the subway – well, that's a bummer!
As creepy and unsettling as the lyrics may be, "You're Beautiful" is beautiful! It's been 17 years since its release, but Blunt's stunning falsetto and captivating riffs continue to occupy a special place in our hearts. The song is in the key of C major and mainly uses chords that can easily be covered by guitarists of all levels.
45. Iris by Goo Goo Dolls
"Iris" is undoubtedly one of the finest acts in Goo Goo Dolls's discography that dominated airplay for years into its 1998 release. This soft, wistful acoustic track uses a rather unusual tuning where the 6th string is tuned down to a B, and the remaining strings are all tuned to D (BDDDDD), giving a unique sound to the instrument.
Although the chord shapes are quite easy, what makes this song stand out is its interesting rhythm. The intro is in 4/4, but the verse and chorus are in 6/8, and the bridge goes back to 4/4. For most of us who are used to playing songs in 4/4, this unusual time signature might seem like a bit of a workout, but perfecting this tune will add a nice flavor to your setlist. The tutorial here will take you through both standard and alternate tunings.
46. Pride and Joy by Stevie Ray Vaughn
When it comes to the guitar, Stevie Ray Vaughan is right there at the top among the greatest guitarists who ever lived. Originally played on a Fender Strat, "Pride and Joy" remains one of Stevie Ray Vaughn's most loved songs and features on the dream setlist of virtually every aspiring player guitar player.
From SRV's debut album Texas Flood, this track is heart-swelling and packed with jaw-dropping solos throughout. While mastering his solos may require a certain level of skill, here's a relatively kinder acoustic version for you to explore. All in all a total banger that'll get the crowd swooning because who doesn't loves blues music?
47. Take on Me by A-Ha
More than the song, it was the quirky comic-book-style music video that turned "Take on Me" into one of the most inescapable tracks of the 80s. It's been four decades since its release, but this synth-driven pop banger is still etched out in our minds and hearts. Recorded and released by the Norwegian new wave band A-ha, the song fits the definition of a perfect pub track – it's infectious with a high sing-along quotient.
While the original doesn't feature an electric guitar, you can just as well get it down on your acoustic. You'll use open chords – G, D, Em, C with a capo on the 2nd fret. A few extra chords and single note picking used by the band in one of their live versions will add more dimensions to your performance. Watch the tutorial to learn more.
48. Africa by Toto
Like Metallica's "Nothing Else Matters," Toto's "Africa" almost didn't make it to the album! The band found it too dull to release, but thankfully they did, and to thrilling results! This heart-warming single ended up becoming the band's most loved and recognized work. It conquered charts not only in the US but several countries around the world. Even though this tune has turned 40 this year, it's somehow stuck around, not just because of the viral memes.
What I love most about this track as a guitarist are the variations in rhythm patterns and the clever instrumental arrangement. It offers plenty of practice to someone who wants to level up transitioning from one chord to another. Solo players can take on the famous bassline on their acoustic. However, if you have another guitarist to back you up, you can play a more authentic version, complete with harmonies and embellishments.
49. Somewhere Only We Know by Keane
British alt-rockers Keane's "Somewhere Only We Know" won our collective hearts with its captivating piano-fuelled melodies and ethereal vocals. It was, however, supposed to be an out-and-out guitar-led song before the band decided to switch to the keyboard.
Although "Bedshaped" is a personal favorite, I find this song's rousing intro more suited to a pub setting. If you're wondering how to play an acoustic rendition of this song, here's a lovely tutorial to help you out.
50. Just Dance by Lady Gaga
Save this uptempo electropop banger for the end of your set to get everyone up from their places and right onto the dance floor. A classic sleeper hit, "Just Dance" was the very song that brought that made people sit up and take notice of Lady Gaga's unique persona and impressive talent. It sat on the Billboard Hot 100 for five months before racing all the way to the top.
It just so happens that this synth-powered club anthem about dancing your heart out even in difficult times is now one of the ten best-selling singles of all time. To play this on your acoustic, you'll need a capo on the 4th fret. There are no stretchy chords in this one and all five chords – Am, C, G, Dm, and F are pretty beginner-friendly.
Final Thoughts
A lot goes into crafting the perfect bar gig setlist, and we hope this article gives you enough tracks to choose from for your next performance! The key is to strike a satisfying balance of adrenaline-pumping songs, peppered with laidback tracks that give the audience some respite. Feel free to play around with the rhythm and arrangement of the songs to make the cover versions all your own. Looking to learn more tracks like these for your upcoming gig? Check out our articles on 57 easy guitar songs to play, 50 easy country guitar songs, and 21 easy indie guitar songs. Happy playing!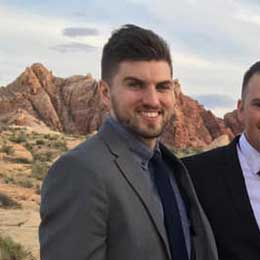 My name is Chris and I've had a passion for music and guitars for as long as I can remember. I started this website with some of my friends who are musicians, music teachers, gear heads, and music enthusiasts so we could provide high-quality guitar and music-related content.
I've been playing guitar since I was 13 years old and am an avid collector. Amps, pedals, guitars, bass, drums, microphones, studio, and recording gear, I love it all.
I was born and raised in Western Pennsylvania. My background is in Electrical Engineering, earning a Bachelor's degree from Youngstown State University. With my engineering experience, I've developed as a designer of guitar amplifiers and effects. A true passion of mine, I've designed, built, and repaired a wide range of guitar amps and electronics. Here at the Guitar Lobby, our aim is to share our passion for Music and gear with the rest of the music community.