Small, portable, sweet, and fun, the ukulele is a joyous instrument played by people of all ages. Whether you enjoy classical, jazz, pop, rock, or folk music, the ukulele is versatile and can be played in many styles and genres. Traditional ukuleles in the Hawaiian style are quite popular and reputable, and the ukulele has grown to be more and more mainstream over the last few decades being heard in today's popular music frequently.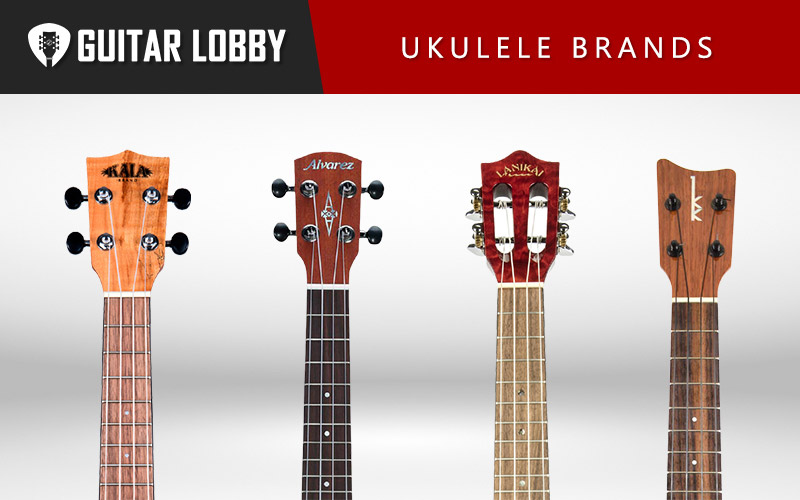 When shopping around for a ukulele, there are several factors to consider when surveying brands and choosing the right ukulele. Ukuleles can be made in different sizes, with the most common being the soprano, concert, tenor, and baritone sizes. The materials the ukulele consists of, its design and construction, the reputation of the maker, their consistency, and whether it has a pick-up installed are all things to keep in mind. In this article, we'll specifically be looking at the best ukulele brands.
Each description below includes a brief description of the company, its values, and a general look at what they have to offer. While these brands are listed in a numbered order with one being "the best", preferences and budget play a big role in purchasing an instrument. The descriptions of each brand and their ukuleles will help guide you as you consider which brand is the best for you. Let's take a look at the makers of today's ukuleles.
Here Are the Best Ukulele Brands
20. Leolani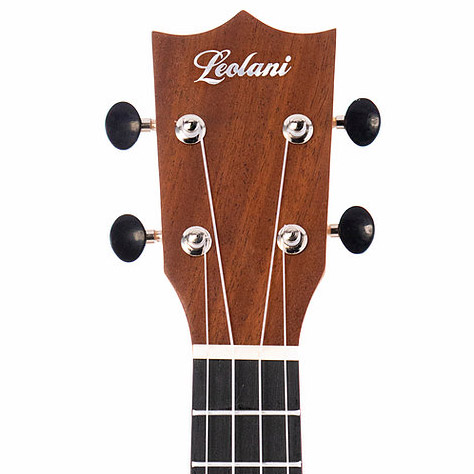 A small, family-owned brand, Leolani means "voice of heaven" and was launched in 2002 in Hawaii by Jenny Liu. Pioneers of the "best imported ukuleles in Hawaii", they are known for providing quality instruments at affordable prices. While they were previously associated with cheap, highly decorated tourist ukuleles, they have moved on to create more legitimate ukuleles, offering "real" instruments at a budget.
Leolani offers the Leolani series and KUMU series, which both provide ukuleles for less than $500. Their ukuleles feature a slightly fatter neck than Kala or Lanikai, which offer ukulele around the same price range, and are simple yet elegant in design. The KUMU series is made from Hawaiian koa, however, it is laminate rather than solid wood. All imported ukuleles are designed in house but are built in China, despite the marketing of being a Hawaiian instrument.
Working with tree farmers, Leolani uses sustainable wood methods while obtaining wood for their ukuleles and are an environmentally conscious brand. Because they are laminate and there isn't any apparent warranty, this brand is the last on our list, but certainly nowhere near the worst ukulele on the market. Supporting artists include AJ Rafael, Prescilla Ahn, and Mackenzie Johnson.
19. Mahalo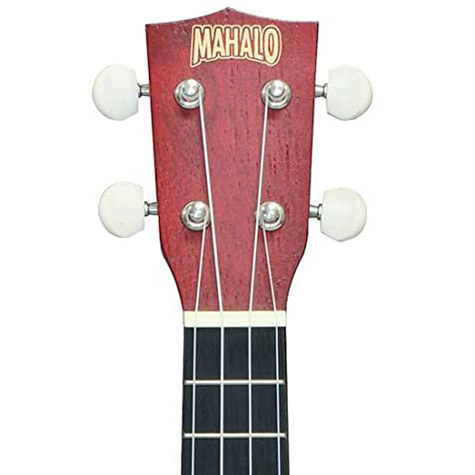 The word Mahalo is Hawaiian for "thank you" or "gratitude". Started by Kikutani Music in 1999, Mahalo's mission has been to provide a real music instrument experience at an entry-level price. They have a traditional Hawaiian feel in name and style, however, the company originates in Japan and manufactures their ukuleles in Indonesia.
As far as budget ukuleles and ukulele bundles go, Mahalo is one of the most popular for its vast selection of affordable ukes. They exclusively sell ukuleles with twelve series to choose from, featuring traditional and unique designs. There are all sizes of ukuleles, even including the sopranino and bass, and feature various design choices. The Creative, Art, Designer and U-Smile series are especially fun, and some models include Mahalo's signature dolphin-shaped tuning machines. The Java series features a slimmer neck, and Mahalo continues to explore upgrades with their instruments in regards to the soundhole size, bracing, and bridge.
Mahalo is committed to producing instruments of a higher standard in comparison to their competitors at similar price points. Their ukuleles are made from selected wood that is sustainably harvested from renewable forests. For under $100, you can get a good ukulele in a bundle with several accessories. Mahalo does not really cater to the professional market and are more ideal for beginners, hobbyists, and kids. They do claim to be the number one selling ukulele brand in many countries, and have labeled themselves the "world's most-played ukulele." They are definitely a great value for the cost. Feng E., a young ukulele prodigy from Taiwan, is a notable artist that represents Mahalo.
18. Enya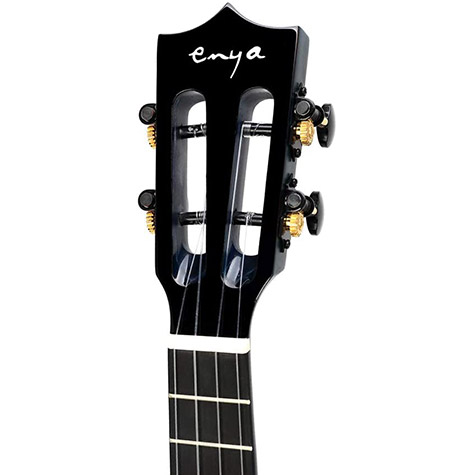 A global music company, Enya was founded in 2011 by Haiming Hu and is one of the most popular new ukulele brands on the market. Upon graduating from college, Haiming worked as a luthier and quickly built a reputation for fine craftsmanship that would become a hallmark of Enya. As a musician and innovator, he built his company on the belief that beautiful sounding instruments could also be affordable. Based in Huizhou, China, Enya aims to deliver the finest ukulele and guitars for the money and provide a great customer experience.
Offered in a variety of sizes, shapes, and styles, Enya makes solid wood and carbon fiber ukuleles. This past year, the new carbon fiber models were released, which are great for their temperature and scratch resistant characteristics. The new slim-profile instruments deliver unique playability that has been trending with musicians. Their solid wood ukuleles start at around $60, which is incredible for solid wood and can get up to $3,000, providing options for beginners through professional players. Their travel ukuleles are carbon fiber and made with high pressure laminate, which has a better sound than normal laminate. It's waterproof and resistant to temperature and climate changes.
The X1 series has brought the most attention to the new brand with the innovation of the HPL (high-pressure laminate), making them an ideal traveling companion. The strap button even serves as a bolt so you can remove the neck for foldable storage. You will have to loosen the strings first. The Enya KUT-MA is a remarkable value for a solid-mahogany tenor ukulele with great action, well-dressed frets, and nice intonation. Made out of koa, the OMS Concert Ukulele has a loud, warm sound with a patterned rosette and a butterfly-shaped bridge. If you're looking for a softer, more mellow tone you may enjoy the KUT-20 made from Sapele wood, featuring an orchid-like engraving around the soundhole.
All of Enya's ukuleles ship with accessories including a padded gig bag, a tuner, extra strings, and a capo. Their warranty guarantees their products will be free from defects in materials and workmanship for one year after purchase.
17. Alvarez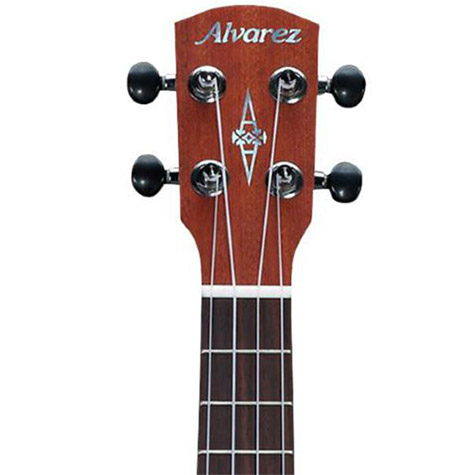 A leading acoustic guitar brand, Alvarez also offers some decent ukulele options. You will find there are several guitar makers that have started to make ukuleles in the past few decades. Established in 1965, Alvarez is owned by St. Louis Music, one of the largest distributors of musical instruments and accessories in North America. The name Alvarez started as the company's Spanish guitar line and then became a brand of its own.
Alvarez is more focused on their guitars, so their ukulele options are more limited in regards to tonewoods and designs. There are a variety of styles and sizes to choose from, including acoustic-electric models, and the shadow burst finish is an attractive look. The Alvarez Artist and Regent series ukuleles feature quality seasoned tonewoods, real bone nut and saddles, mahogany necks, rosewood fingerboards, and premium tuners. Recently, in 2019, they premiered the Masterwork series ukuleles, which is the brand's first all-solid wood ukulele. These ukuleles are made from bamboo, a plant conscious wood. Prior to the Masterwork series, Alvarez only offered solid wood tops and laminate in their ukuleles.
The company values the player first and works to continue bettering their designs and keeping their instruments affordable. Their ukuleles are mostly priced between $100-$300 and are manufactured in China. All ukuleles have a dovetail neck joint, which promotes optimal strength and balances the energy between the neck and body of the instrument. Alvarez uses a modified bracing style to optimize response, and the bridge is solid, slotted rosewood for easy string changes.
Alvarez ukuleles are designed to deliver an open sound with good projection, volume, and tone. They boast many famous artists as a brand, but mostly on guitar. Mentionable guitar artists include Joe Bonamassa, Bono, Johnny Cash, Crosby, Stills & Nash, Ani DiFranco, Jerry Garcia, Paul McCartney, Monte Montgomery, Carlos Santana, Bob Weir, and Thom Yorke.
16. Luna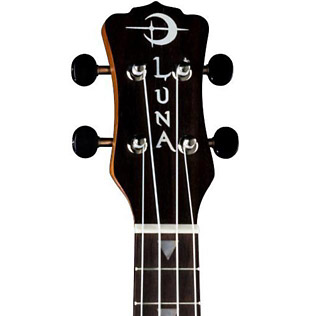 Luna launched in 2005 as an acoustic guitar brand that became popular for its artistic qualities with unique looks and delightful sounds. Luna's mission statement is "to create authentic instruments designed to inspire the creative spirit. We support musicians of all ages, as well as the songwriting community, by selling quality instruments at an affordable price."
Yvonne de Villiers is the visionary designer for Luna, and co-founder. Partnered with Alex Morgan, a freelance designer from the U.K., they design the instruments that are sent to be manufactured in China or Korea, which are then inspected and set up when they return to headquarters in Tampa, Florida. Their instruments are designed with great tonewoods and sound fantastic.
What really makes Luna instruments stand out is their fascinating designs. Luna's signature designs feature unique colors, tattoos, henna designs, exotic woods, symbolic elements, and landscapes from wood patterns to name a few. Reflective of their name, many fretboard inlays feature moon phases, a signature of Luna ukes. The Uku Owl concert ukulele is a popular choice, and the Uku Tattoo Mahogany Concert ukulele is claimed to be the world's best selling ukulele. Luna offers highly aesthetic, quality instruments for reasonable prices, which has built them an avid fanbase. The "Luna Tribe" is collectively anyone who owns a Luna instrument, and is an active community on social media platforms.
Notable Luna ukulele artists include Rick Springfield, The Warren Brothers, Emma Stevens, Kyle Biss, Fiona Silver, Natalia Lugo, Matt Walden, Pipo Torres, and Vivan Hicks.
15. Cordoba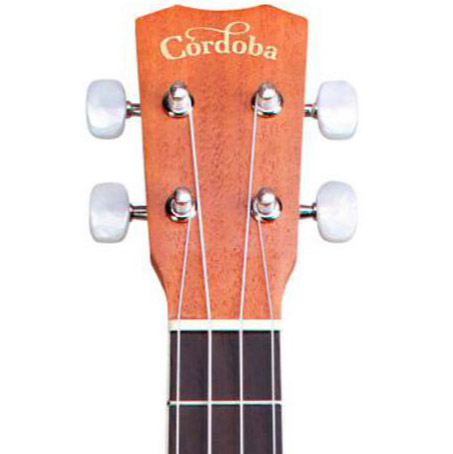 Famous for building beautiful, resonant guitars in the Spanish tradition, Cordoba was founded in 1997 by Tim Miklaucic, the current CEO. Based in Santa Monica, California, the brand hosts a large range of instruments in many sizes that are well-built using quality components and solid, reliable craftsmanship. They use various woods in their ukuleles, generally with mahogany woods being the most common.
Pepe Romero Jr. is a master builder and designer for Cordoba who worked on Cordoba's first ukuleles. In designing the 30 series ukuleles, he approached the building process in a similar way to building classical guitars – with traditional Spanish methods. The neck and inner heel are one piece and said to be the heart of the instrument, with the body built around it. Some ukulele series are often described as miniature guitars in the way they are built. Cordoba ukuleles are known to pack a punch with high volume and resonance.
Cordoba's ukuleles are in the mid to upper range in price and feature carefully selected woods, high quality components, and beautiful finishes. The company aims for beautiful tone, resonance, and a good feel at affordable prices. They offer soprano, concert, tenor, tenor cut-away, and baritone ukuleles. The 15 series features great starter instruments, with the 15CM-E as one of Cordoba's most popular models around $120, which includes a passive pickup in the instrument. Cordoba has fun, colorful plastic ukuleles for collectors as well as instruments for serious investments. A lot of their products have pick-ups included. Notable Cordoba ukulele artists are Carlos Gallardo-Candia and Guster.
14. Lohanu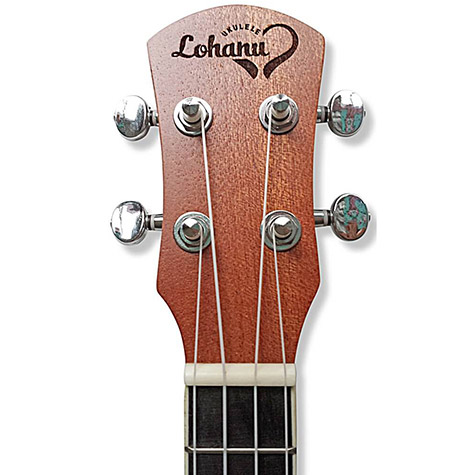 Our first Canadian brand on this list, Lohana has become one of the best selling ukulele brands on Amazon USA and Amazon Canada. Their name is derived from a combination of the words love, Ohana (Hawaiian for family), and unity. While it is not the oldest or most prestigious, the brand offers really solid options for beginners at very affordable prices. They also have a reputation for great customer service.
Lohanu offers quality ukulele bundles that are considered the best value at their price point that include a strap, digital clip-on tuner, video tutorials/lessons, and plastic picks. Admittedly, the plastic picks are a bit silly, since you should either use felt picks or your fingers to play the ukulele.
A variety of tonewoods is present in the four different models available. Their flagship model, the LU-C, is available for under $100 with all of the accessories. This bundle is available with soprano, concert, or tenor ukuleles with Sapele/mahogany top, back, sides and neck, rosewood fingerboard, Aquila strings, handmade ABS binding, chrome die-cast tuners, and strap buttons already installed. You can see how Lohanu has built a reputation as a budget brand with great value. While it won't have the rich resonant sound of a mid-range or solid koa ukulele, the sound is nice in consideration of the price.
Lohana also offers the Spalted Maple bundle and the Electric Cutaway each in concert and tenor sizes, and lastly the LU-B, baritone ukulele. While their instruments are not the top of the line, all Lohanu ukuleles and accessories are under an unconditional lifetime warranty, itching them a spot on our list. Lohana stands by their instruments and provides excellent customer service.
Popular Related Article: Easy Ukulele Songs for Beginners
13. Oscar Schmidt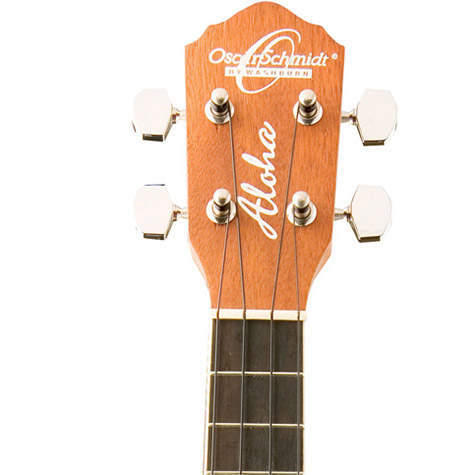 Founded in 1871 in Jersey City, New Jersey, and incorporated in 1911, Oscar Schmidt has always aimed to build quality instruments at affordable prices. In their eyes, the ideal instrument comes together with a balance of premium woods, quality hardware, and a modest price. The brand makes mainly string instruments such as the ukulele, banjo, and classical guitar, and are also known for folk instruments like zithers and autoharps.
They offer a broad selection of ukuleles at a good value, including handcrafted models and various koa and mahogany options. You can find ukuleles in solid wood as well as laminate. While known for their cheaper prices, Oscar Schmidt has a good reputation for producing quality instruments. Their brand boasts good action and intonation along with superior tone and volume.
Every Oscar Schmidt ukulele is inspected and adjusted in the USA by a skilled technician to ensure playability and premium construction. Currently, their products are only available through their dealer network, and they are not taking custom orders. Pricing varies depending on the dealer. If you are looking for good value for a mid-range ukulele, this might be a ukulele brand to consider. Although not known as a musician, Warren Buffet played on an Oscar Schmidt ukulele.
12. Lanikai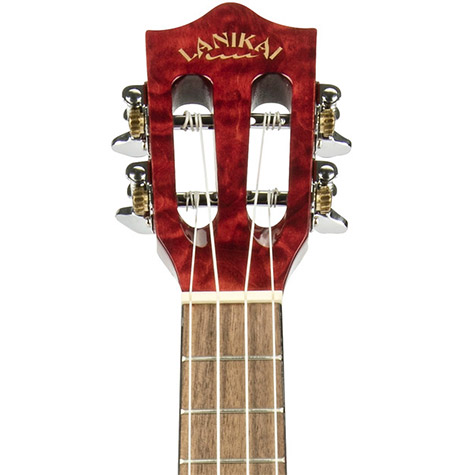 A trusted brand and maker of ukuleles, Lanikai was founded in 2000 and is distributed by Hohner, a company with an extensive history of producing quality folk instruments such as harmonicas and accordions. Mike Upton, the founder and owner of Kala, actually worked for Hohner prior to starting Kala and was involved in beginning the Lanikai line. Through Hohner, Upton started the Lanikai line and developed ukulele sales in Hawaii, and was the first to do large scale ukulele sales at a moderate price.
Offering classic style, premium construction, and various models of ukuleles, Lanikai is known for having great instruments, especially for their price. Their handmade instruments are crafted in Hawaii on the island of Oahu. Lanikai provides ukuleles of all sizes, recently adding the electric ukulele to their catalog. The Quilted Ash and Exotic series are made from unique tonewoods, and Lanikai recently released a new series of ukuleles made from oak, which is an especially unique wood from which to craft ukuleles. The Julia Michaels Signature Tenor line presents a distinctive White Pearl finish, and the Quilted Maple Series is also aesthetically pleasing with a purple laminate pattern.
Lanikai also makes excellent beginner-level instruments for reasonable prices. The Lanikai LU Series is an affordable line of durable instruments with great sound and playability. The LU-21 is a favorite beginner ukulele for a lower price, along with its predecessor, the LU-11. To keep costs low, these ukuleles are not "fancy", however, they are a solid sounding instrument at a surprisingly good price. Also, their use of the nato wood, which is similar to mahogany. A few notable artists of Lanikai ukuleles are  Zach Condon, Jason Mraz, Robert Plant,  Julia Michaels, Sara Keys, Abigail Flowers, and Chelsea Takami. Lanikai is definitely one of the best ukulele brands out there.
11. Ohana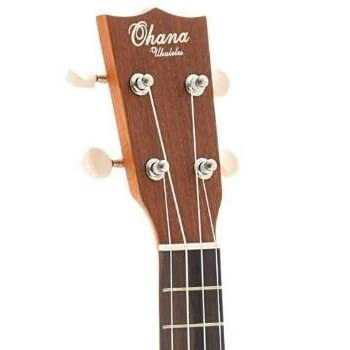 Headquartered in Long Beach, California, Ohana has aimed to deliver quality, playability, and value since 2006. They consider themselves a small, community-oriented ukulele company with a commitment to quality. Their use of rich tonewoods combined with thoughtful constructions yield a lovely sound.
Ohana offers a variety of ukuleles, from solid wood, laminate, long scale, short scale, unique scale, solid top, and pineapples. Their solid wood instruments are sold at astonishingly low prices. The Cynthia Lin Signature Series by Ohana features quality ukulele models with features chosen by the artist, while the Ohana Starter Pack includes an installed strap pin and cotton strap, a chromatic tuner, and a music chart, and are priced between $100-$200 depending on the model. Ohana's most unique series is the DIY Ukulele kits, which are made from laminated basswood and sent with all of the hardware needed, but not installed so that you can decorate the instrument  however your creative heart desires. The DIY ukuleles are offered in soprano, concert, tenor, and pineapple concert.
A supporter of small businesses, Ohana's dealers are mostly mom-and-pop type shops. Every instrument is individually inspected and set-up prior to delivery to Ohana's authorized dealers, which is ideal for guaranteed playability out of the box. No matter your skill level, Ohana aims to provide a functional, immediately playable ukulele for any level and every budget.
10. Kala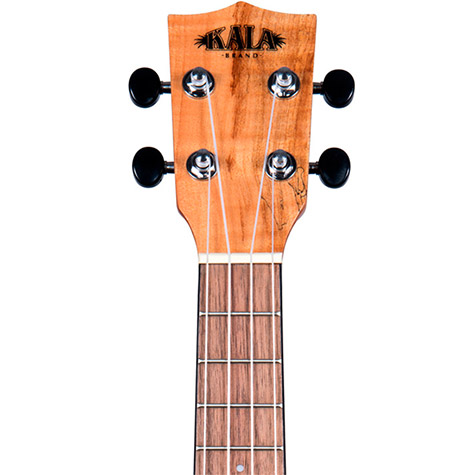 Based in Petaluma, California, Kala Ukulele Brands is a leading brand in the world of ukuleles. Former Lanikai employee and Kala founder, Mike Upton, a passionate innovator, has led the company to offer the widest variety of ukuleles in the world while maintaining an updated and upgraded catalog. Founded in 2005, Kala pioneered the addition of the bass ukulele, their U-Bass, a 21st-century addition to the ukulele family.
Boasting over 175 models to choose from, there's a Kala for every player at any level. The Waterman and Ukadelic lines offer fun and colorful designs, while the Satin Mahogany and Hawaiian Gloss Koa lines keep it more traditional. It doesn't stop there though, Kala also crafts ukuleles made from rare woods in their Ebony and Becote lines. If vintage looks are your vice, you may enjoy the jazzy F-hole featured on the Archtop line and Resonator ukuleles.
Construction of Kala ukuleles is under full-time quality control, and every instrument receives a final inspection before it is put up for retail. Kala instruments are designed and constructed to have the best intonation possible through precise measurements and detailed placements. Kala creates quality instruments and beautiful sound, without breaking the bank.
Not only do they offer an abundance of choices for entry-level through professional, Kala does so at multiple price points that meet all budgets. Their budget ukulele line, Makala is ultra-cheap and a favorite for beginners on a budget at around $50. The solid mahogany Kala KA-15S is considered among the best soprano ukuleles for beginner through intermediate players, and is under $100. Designed and handmade at their shop in California, the Kala Elite USA series is at the higher end, with a higher price tag between $1,000-$2,000.
Dozens of prolific musicians play on a Kala instrument, and here are a select few from the extensive list: Vance Joy, Twenty One Pilots, Walk Off the Earth, Mandy Harvey, Dodie, John Atkins, Corey Fujimoto, Dirty Heads, Young the Giant, Rob Scallon, and John Driskell Hopkins (from Zac Brown Band).
9. Mya-Moe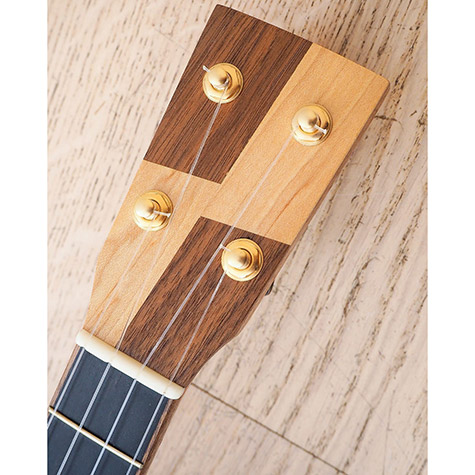 Specializing in custom, handcrafted ukuleles, Mya-Moe is a small business that was founded by luthiers Gordon and Char Mayer. When they retired, Cary Kelly took over as the owner and luthier and opened a shop in Glenview, Illinois near Chicago. Their goal is to build the best ukulele at any price.
Mya-Moe ukuleles come in five sizes: soprano, super soprano, concert, tenor and baritone, and three choices of model: classic, resonator, and 6-string. Wood choices include over 15 domestic and exotic options, and every instrument includes geared tuners, carbon fiber reinforced necks, dovetail neck/body joint, radiused fretboard, each body hand voiced, and accurate intonation. The most popular wood choice from Mya-Moe is Myrtle, a unique tonewood that Mya-Moe has pioneered the use of in their ukuleles. It's well balanced acoustic response and striking aesthetic have made it a top choice for the brand, with koa as a close second.
Cary Kelly builds about 70 instruments per year, and the custom order prices start at less than $2,000. There is no upcharge for custom instruments built versus the stock instruments, which is rare and profound. The shop tracker feature of their website is neat and allows customers to track which stage of building their instrument is in from day to day.
There is a large list of artists that support Mya-Moe, including Aaron Keim, Aldrine Guerrero, Ben Bonham, Ben Lovett, Ben Harper, Ben Wahamaki, Chad Urmston, Charles Kelley, Chris Funk, Dan Tyminski, Daniel Ho, Dave Matthews, Dave Haywood, David Bryson,  Don Herron, Eddie Vedder, Florence Welch, Jeremiah Fraites, Jerry Douglas, John Paul Jones, Marcus Mumford, Nicole Keim, Rev Hank, Sara Bareilles, and Stelth Ulvang.
8. Moore Bettah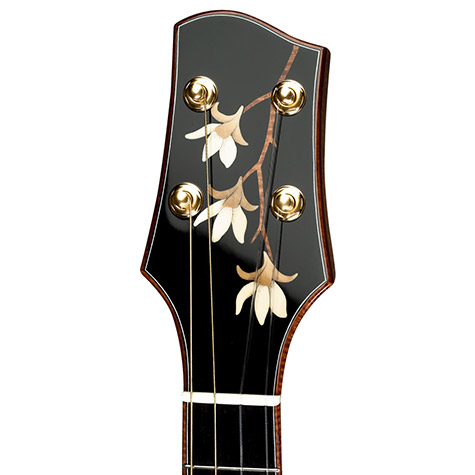 Some of the most beautiful custom handcrafted ukuleles are created by Chuck Moore at his shop, Moore Bettah, in Opihikao, Hawaii. Specializing in custom koa ukuleles, Chuck crafts with the most beautiful inlay designs you may ever see. He uses only solid wood and all solid shells, so there is no plywood, veneer, or laminate in his instruments. Every element of every instrument is handmade by Chuck.
The koa in Moore Bettah ukuleles is dried for several years and kept in a special drying unit so that the final lumber has a moisture content of 6-8%. Many woods used are found on the Big Island, such as koa, mango, and kiawe. Chuck uses non-endangered tropical hardwoods such as Chocobo, ebony, and purple heart for binding and fretboards.
Chuck builds ukuleles in small batches in a humidity-controlled room in his shop run by renewable solar power. His love of inlay artwork is evident in the tropical illusions and portraits he crafts from Tahitian black pearls, fossil walrus ivory, composite stone, and abalone shell. Scrimshaw style artwork also finds its way into some of the designs.
This level of handmade, custom ukulele with beautiful inlays comes at a hefty price. Moore Bettah's base prices are determined by size, with tenor at $4,500, concert at $4,400, and soprano at $4,000. This includes bindings and purflings on the body, neck, and headstock, a rosette, bound sound holes, bone nut and saddle, bound side sound port, choice of premium tuners, a glossy nitrocellulose finish, and a hardshell case. Inlays and decorative elements can drive the price upward of $10,000, so Moore Bettah is definitely for the big spenders, but are some of the most aesthetically pleasing instruments with professional-level sound quality and construction.
Chuck Moore is not currently accepting any custom orders, however, you can find his ukuleles from retailers and auctions. Supporting artists include Bob Kevoian, Daniel Lee, Noah Campbell, Kalei Gamiao, Matt Dahlberg, Roger Yane, Shaun Chandran, Chris MacKinnon, Keith Metzger, Rick Vito, and Tim Sweeney.
7. Ana'ole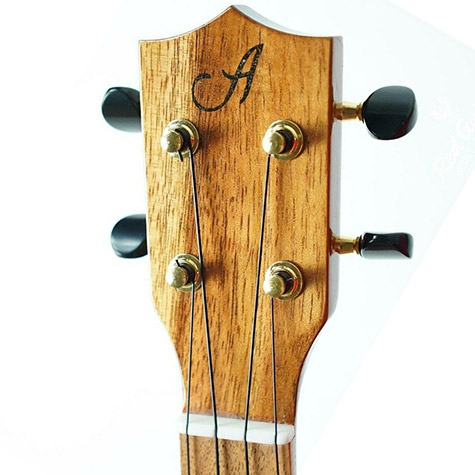 From Pearl City, Hawaii Ana'ole is a lesser-known, small scale ukulele brand that creates instruments on par with the top-tier, big-name ukulele makers. Gareth "Bula" Yahiku creates ukuleles in the modern Hawaiian style and specializes in custom and personalized ukuleles. Ana'ole is Hawaiian for unsurpassed, immeasurable, incomparable, or without equal, and these ukuleles definitely stand out.
Hand selected, premium woods such as curly koa and paua abalone shell from Australia are used in crafting Ana'ole ukulele. Their models come in four simple specifications: A, A1, A2, and A3. The A model features solid koa top, back, and sides, mango marker dots, Bolivian rosewood fingerboard & bridge, sapele mahogany neck, Corian nut & saddle, Grover geared tuners, GHS strings, and a high gloss nitrocellulose lacquer finish. Model A1 adds a paua abalone shell inlay rosette, Model A2 is the same with top binding, and Model A3 adds back binding to the aforementioned features. The soprano size goes for around $500-$1000, concert size for around  $750-$1500, and tenor size for around $1000-$1600. Baritone ukuleles are offered by special order.
Ana'ole provides semi-custom ukuleles as well as custom. All custom ukuleles come with master grade curly koa, paua abalone inlays including the headstock logo, rosette, marker dots, and top purfling.  There is an ebony fretboard, and bridge, double bound with your choice of black, white, creme, or tortoiseshell. A bone nut and saddle with worth strings are also included, and the instrument is finished off with a beautiful high gloss, poreless nitrocellulose lacquer finish. Custom start at $1800-$3000 before added options such as slotted headstock, cutaway, extra strings, bindings, inlays, purfling, and/or pickups.
The ATC 808 series is unique in design, with custom model Hawaiian island soundholes and the use of sand from each of Hawaii's shorelines in the inlay. The Royal Hawaiian Ukulele features a Hawaiian soundboard inlay, the motto of the state on the fingerboard inlay, a crown headstock with inlaid jewels, Gold Mother of Pearl and red purfling inlay, and paddles side part. The redwood and Brazilian rosewood models come with fiber optic LED lights, and the flaming curly koa has an "on fire" design. There are also custom Hawaiian flag ukuleles, abalone heart soundholes, and zebra stripe, tiger stripe, and vine designs.
6. DeVine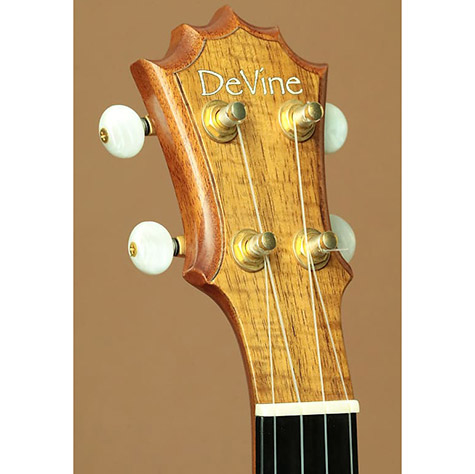 Crafted by Master Luthier Eric Devine, DeVine is known as some of the best handmade ukuleles in the world. From the home of the ukulele, DeVine specializes in custom guitars and ukuleles and are known for their unique soundhole placements.
The Kasha bracing system is used on many of their models, which uses 24 different tone bars to stabilize the top and spread out the vibrations while playing. This creates a more open sound with a bigger range of frequencies. Models with this bracing system will have the tone hole in an unusual place, such as in the top corner of the instrument to make room for the bracing.
Named for its ability to inspire, the Muse Ukulele features a tighter waist, sloping shoulders, and is crafted with precision and accuracy. It is based on the same system as the Kasha but offers a more detailed sound meant to hear the strings more independently of each other. This is ideal for fingerpicking or classical styles playing. Their newest innovation is the Tenitone Ukulele, which is a cross between the tenor and baritone ukulele.
If you are looking for a custom ukulele, all DeVine base models include kasha/muse bracing, curly koa or similar back and sides, your choice of matching Kia, cedar, or Engelmann spruce top, Honduran mahogany neck, carbon fiber neck rod, ebony fingerboard and bridge, radiused fretboard, side soundport, Mother of Pearl or abalone fretboard dots on the face and side, choice of koa, ebony, or maple binding on the body and fretboard, Waverly open-back machine tuners, Aquila strings, and a custom Crossrock hardshell case.
DeVine ukuleles are a high priced item, at around $4,000-$4,500. Being customizable and handmade comes at a higher price for the quality and attention to detail you get with the instrument. Artists that play and support DeVine instruments include Tyler Gilman, Jack Johnson, Dave Fiely, Doug Mcleod, Eddie Vedder, Mike McCready, Paul Heumiller, Al Petteway, Kimo Hussey, Karen Be, Micah Wolf, and Gary Ralph.
5. Ko'olau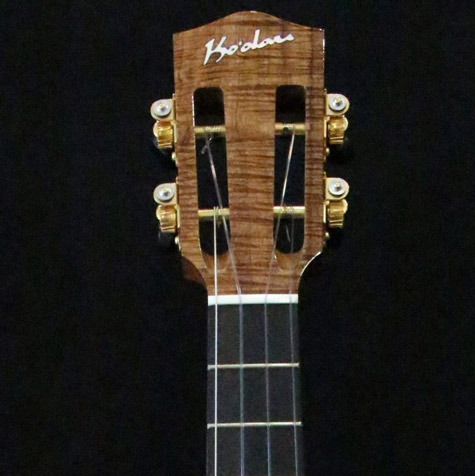 The first of the Hawaiian "K Brands", the four most well-known ukulele brands from Hawaii renowned for their ukulele's sound and beauty, is guitar and ukulele maker Ko'olau from Oahu, Hawaii. Their history began 40 years ago as an instrument creator and repair specialist, and then 20 years ago really started focusing on manufacturing, especially ukuleles. John Kitakis founded Ko'olau in the 90's, and the company continues to be family owned and operated. They specialize in handcrafted instruments created by renowned luthiers, and currently do not offer any stock instruments.
Models available to choose from are the 100, Delux, CS, and Premium. The differences between each lie in the choices of woods and appearances. The unadorned, simpler instruments are lower cost, but all instruments are of superior quality and construction. There is no binding or purfling on the Model 100 to keep the cost low. The Premium models include 4A Grade body woods, various choices in binding and gloss finish, and special custom body and back inlay.
As a brand, Ko'olau is known for their refusal to compromise standards of craftsmanship, so their instruments are of high quality which is reflected in their prices. So they created a separate, more affordable line, called Pono, to be made on the island of Java in Indonesia, which has a history of great woodworking. Pono uses the same professional construction methods and includes a variety of solid woods, bone nuts and saddles, and features high quality tuners. In general, Ko'olau has become the custom line while Pono is their manufactured duplicates at a more affordable price. Pono is made under the direct supervision of Ko'olau and is highly regarded.
Artists that play and support Ko'olau include Aaron Mahi, Anuhea, Benny Chong, Paul Hemmings, Ledward Kaapana, Imua Garza, Michael Lande, Makua Rothman, Trey Terada, Craig Brandau, Ernie Cruz Jr., Lyle Ritz, Mike Keale, Bruno Mars, Marc Gallagher, and Jimmy Buffet.
4. Kanile'a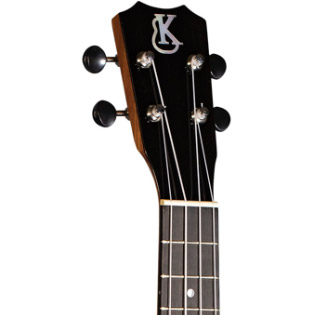 A family-based company located on the island of O'ahu, Kanile'a is our second of the "Four K's" brands from Hawaii. Kanile'a means "joyful sound" in Hawaiian. The company is led by Master Luthier Joe Souza and his wife Kristen, who is head of sales and accounting for the brand. Their handcrafted ukuleles are the standard, and the company is engaged in every step of the process. From the planting or acquiring of responsibly sourced wood, inspecting and choosing the most beautiful cuts of wood during milling, and the drying and seasoning of the wood in house, Kanile'a oversees the instrument's creation from start to finish.
Kanile'a cites intonation as the most important facet of their instruments, followed closely by playability. Superior craftsmanship is achieved through their balance in the use of technology and tradition, exclusively using solid wood materials and precision measurement technology for every placement on all Kanile'a 'Ukulele instruments. Modern styles of bracing and thickness tolerances along with age-old drying and seasoning techniques create a resonant sound with long sustain and ease in playability in an instrument that is made to last for generations. Master Luthier Souza is known for his use of the UV cured finish gloss, a superior finishing technique.
Being handcrafted of the best materials available makes Kanile'a ukuleles a high-price item. Experienced players without much budget concern may be enticed by the "Design Your 'Ukulele" option, where you can customize your own Kanile'a tenor ukulele in regards to materials, woods, cuts, finishes, etc. The base build model tenor ukulele sells for near $1,700, and the customizations will further increase that number. A limited collection of stock instruments are also available for purchase with customization options and personalization available to all ukuleles.
New in 2021 are the D-series and 2021 Platinum, both premium tenor models that sit at around $3,000 and $5,00 respectively. Most of the Kanile'a 'Ukulele gallery sits at around $1,500 per instrument, however their Oha series offers a slightly more affordable option for a step-up model, at just under $1,000. If you are on a stricter budget but still wish to experience the quality and craftsmanship of a Kanile'a, you may consider the Islander line. As its own "wing" of the company, the Islander line uses laminate rather than solid wood to making them more affordable, coming in at around $200.
Not only does Kanile'a produce ukulele masterpieces, but they also do so while supporting the reforestation of Hawaii through their passion project, "Reforest Hawaii". Some of their notable artists and supporters are Honoka, Fenge, Kelly Boy Delima of Kapena, Aldrine Guerrero, Cas Haley, Kolohe Kai, Hook, Don Alder, Lil' Rev, Wilie K., Karlie G, and Don Alder.
3. KoAloha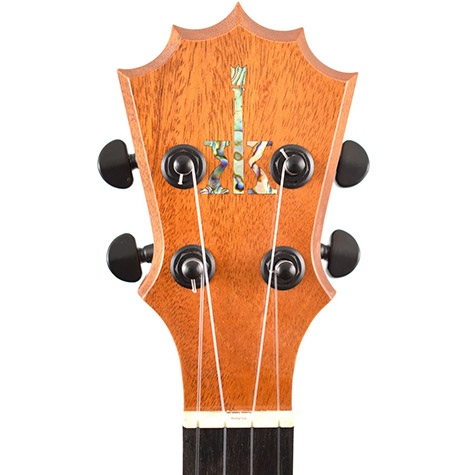 Beautiful and highly sought after KoAloha ukuleles are another of the "K Brands" from Hawaii. The name is derived from the Hawaiian words "kou" and "aloha", meaning "your love" and also includes the word koa, a native Hawaiian wood used to make ukuleles. Founded in 1995 by Alvin Okami, it is a family run business that handcrafts their ukuleles from quality woods and materials. Particular attention is given to each instrument's ergonomic design to ensure ease and comfort in playability. Many players testify that not only is the sound spectacular, it also feels good to play.
Their Legendary Koa series is produced in their new factory in Kaka'ako and sells for around $1,000-$1,500, depending on the size of the instrument. They also offer a Pikake Koa series, which are the same except in a satin finish rather than gloss. The new Mango series contains wood from mango trees, which are not native to Hawaii, so the supply is limited. The Opio series uses Asian acacia wood for a deeper tone, and are at a more mid-range price around $1,000. The overall price range for KoAlohai is $500-$2500, and custom orders may get even higher than that. At that price, they are aimed for intermediate players and up, but if a beginner wants to shell out money for a quality instrument from the start, they definitely can.
KoAloha also started a line called KoAlona, which offers more budget-friendly instrument choices. These instruments are built in China, then finished in Hawaii. Although budget-friendly, models are solid wood and start at around $200.
KoAloha has earned a reputation for instantly recognizable ukuleles. Distinguishing features of KoAloha ukuleles are the five-point, crown-shaped headstocks and Musibi soundholes, which are a rounded, triangular shape. KoAloha also builds with their own signature unibrace, a one-piece internal bracing support for the top, back, and sides. Their instruments are built to stand the tests of time and last for generations. Their "Better than the Weather" warranty guarantees repair or replacement if your ukulele exhibits faulty workmanship, defective materials, or wood movement, but be sure to employ a humidifier, because cracking due to improper care is not covered.
KoAloha is a very giving company and builds ukuleles for children in impoverished areas. Supporting artists include Herb Ohta Jr., Daniel Ho, Britt Paiva, Victoria Vox, and Raiatea Helm.
2. Martin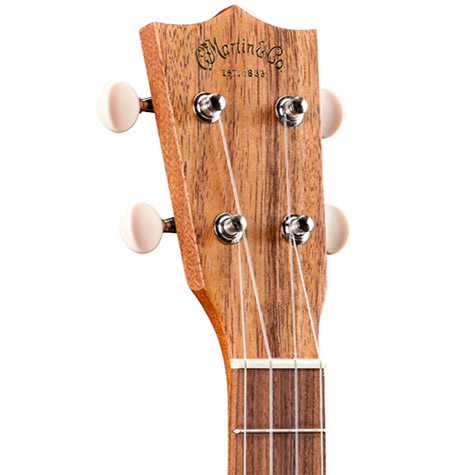 Arguably the most sought after ukulele around, Martin ukuleles are some of the finest ukuleles in the world. Considered a top acoustic guitar maker, C.F. Martin & Co. was established in 1833, however, it was in 1917 that the company published their first ukulele pamphlet announcing its newest instrument. They developed five series categorized as style 0, 1, 2, 3, and 5 (there is no style 4, and there's no confirmation of what might have happened). Ukulele from this era are considered vintage and can fetch a very high price with collectors.
Martin's top-notch craftsmanship coupled with their use of only the best tonewoods and hardware creates exquisite instruments at the professional level, keeping up with the Hawaiian makers. Unique tonewoods are also used in some models, such as bamboo, cherry woods, and flamed koa. Currently, their lowest price is their S1 (soprano) ukulele which sells for $400 and is made of solid mahogany. The C1K (concert koa)  and T1K (tenor koa) are solid koa models at about $500. Their simple, understated design keeps these ukuleles at the low end of Martin's prices. This series is ideal for intermediate players looking for a step-up instrument, or beginners who are looking for a head start.
If price isn't a factor, take a look at the 2K Concert and 2K Tenor for under $2,000. Fans of Israel Kamakawiwo'ole may be interested in the Commemorative Custom Artist Ukulele, the 1T IZ (tenor). History buffs might appreciate the new Martin Konter Ukulele, which is a replica of the historical instrument once owned by Richard Konter. On his journey to the North Pole on a famous expedition in 1926, Konter traveled with his ukulele and acquired 15 signatures, some of which are quite famous.
For those looking for the top of the line, the Martin 5K is a soprano model crafted with a high-flamed Hawaiian koa top, back, and sides finished in a polished gloss, with abalone pearl appointments, and currently sells for under $5,000.  Martin tends to do a limited run on select models, so if you're interested keep in mind there is limited time on some instrument models.
If you want the very best and don't mind paying for it, Martin could be the brand for you. Reputable artists that have played Martin ukuleles include Eddie Vader, Israel Kamakawiwo'ole, and Cliff Edwards.
1. Kamaka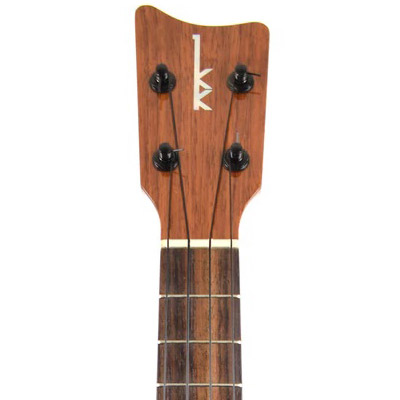 The most historical of the "K Brands" from Oahu, Kamaka is one of the best family-owned Hawaiian ukulele makers. Established in 1916 by Samuel Kaialiilii Kamaka, the company has been passed down for four generations and has been around for all of the ukulele's biggest moments. Highly regarded for their instruments' full sound and durability, what sets Kamaka ukuleles apart is the sound of their instruments and high build quality.
Kamaka makes nine different ukulele models: standard, standard pineapple, concert, four-, six-, eight-string tenors, baritones, standard deluxe, and concert bell-shaped deluxe. The stock models range in price from around $900 to $2500, of which all have koa soundboards, backs and sides, mahogany necks, and rosewood fretboards and bridges. The company makes around 3,000 instruments per year, with offerings of custom ukuleles and fulfilling of "special" orders that involve semi-customizable and/or upgraded stock instruments that can be personalized.
The Kamaka founder was also the creator of the pineapple ukulele, which to this day is their signature ukulele, the Ka-Lai Pineapple. All models now include a custom hardshell case. Beyond the pineapple body, Kamaka is not the flashiest brand. However, they provide the highest quality of instruments. After purchasing koa lumber, Kamaka Hawaii ages the wood for at least four years at the factory.
Priding itself on the workmanship of its employees, the craftsmen are highly trained contributors to Kamaka's enduring success. Kamaka is famous for employing hearing impaired luthiers whose heightened sense of touch can accurately determine the thickness of the wood by tapping on it. Notable players and supporters of Kamaka include Jake Shimabukuro, Taimane Gardner, Ben Ahn, Kris Fuchigami, Kalei Gamiao, Aja Gample, Raiatea Helm, and George Harrison. in my opinion Kamaka is the best ukulele brand out there.
Popular Related Article: Our Favorite Beginner Ukuleles
Wrap Up:
Now that you've had the opportunity to read about twenty brands offering ukuleles, you have a more in-depth idea of what each offers in regards to quality, value, and selection. You have probably gathered that the top of the line ukuleles are handmade by master luthiers with custom offerings, while the brands offering mostly budget models are typically manufactured overseas.
While this list will give you a starting point for your ukulele search, playing and testing instruments you are considering is recommended to get a true grasp of the sound and feel of the individual ukuleles. While some of these brands are comparable to each other as far as reputation, price, and quality, players determine their best choice based on personal preferences. If you ever find yourself in Hawaii, many ukulele makers offer factory tours and a personal experience for crafting and choosing ukuleles. Preference plays a huge role in choosing an instrument, so get out there and test out your next instrument
Keep in mind that ukuleles may be outfitted as acoustic-electric, and in some brands, there are customizable options that allow you to choose which pick-up to add to a chosen instrument. Pick-ups are the electronic units that allow for the ukulele to be amplified. Acoustic-electric models are often going to be more expensive than the acoustic counterpart, and most brands offer various types and sizes.
If you are shopping around, the first thing to determine is how much you are planning to spend. Solid wood ukuleles are generally superior to laminate or solid wood tops ukes, but come at a higher price and require more care and maintenance. The age and/or experience level of the player of the instrument may also influence which brand and ukulele are best. For young kids, high durability may be desired, while a professional is going to look for the best sound quality and materials, and even extra "bells and whistles".
No matter what your budget might be, there will be a brand that can meet you there for at least $40 or $50. Customizable options are included in the top-tier brands for players looking to drop a good chunk of money on an instrument built to their specifications, as well as stock instrument choices crafted from the best woods and materials possible. Handcrafted instruments are nearly always higher quality, and also higher cost, while manufactured instruments can sometimes have issues overlooked in mass production. Most companies also offer mid-range ukuleles for the intermediate players, and there are dozens of beginner choices and bundles at budget prices for those looking on the cheaper side.
Let us know which brand is your favorite below, or if there are any companies that you feel are missing from this list!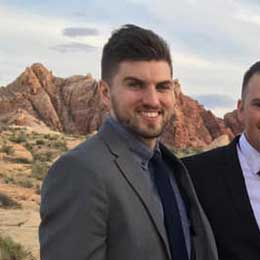 My name is Chris and I've had a passion for music and guitars for as long as I can remember. I started this website with some of my friends who are musicians, music teachers, gear heads, and music enthusiasts so we could provide high-quality guitar and music-related content.
I've been playing guitar since I was 13 years old and am an avid collector. Amps, pedals, guitars, bass, drums, microphones, studio, and recording gear, I love it all.
I was born and raised in Western Pennsylvania. My background is in Electrical Engineering, earning a Bachelor's degree from Youngstown State University. With my engineering experience, I've developed as a designer of guitar amplifiers and effects. A true passion of mine, I've designed, built, and repaired a wide range of guitar amps and electronics. Here at the Guitar Lobby, our aim is to share our passion for Music and gear with the rest of the music community.