One of the simplest and most practical ways to learn guitar is through online guitar lessons. Sure, one-on-one lessons are great too, but they can be expensive. There are a lot of teaching styles out there, so it's important to find a guitar teacher whose approach and teaching philosophy resonates with you. In this article, we'll be helping you find the right teacher by giving you an overview of all the best YouTube guitar lessons channels.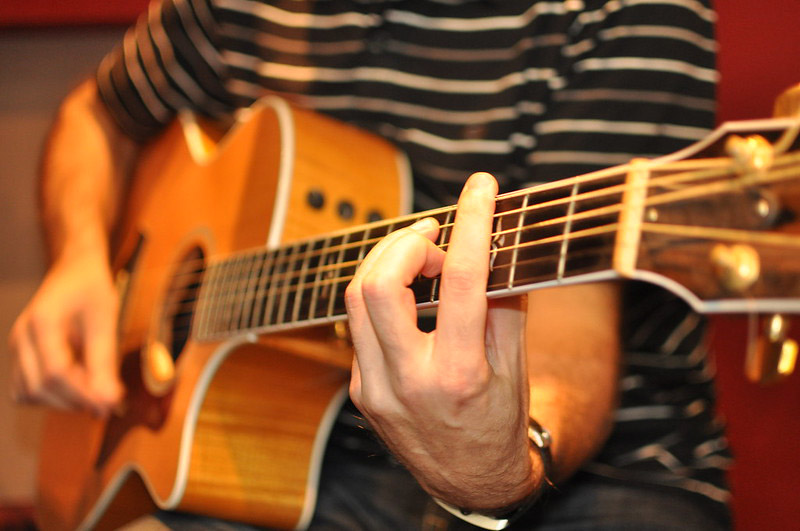 If you've got a specific music style in mind, it's important to find a teacher that's familiar with it and also enjoys teaching it; after all, not everyone who is good at playing is good at teaching. Below, we've listed a number of channels who have proven themselves over the years and have taught thousands of students how to play guitar.
Here Are the Best Guitar Lessons Channels on YouTube
1. GuitarLessons
Why This Channel Rocks: GuitarLessons take you from the ABCs to confident guitar play.
GuitarLessons has been around for more than 10 years, and suits beginners and experienced players alike to take their playing to the next level. You'll find lessons for a variety of guitar types including rhythm and lead guitar, as well as info on choosing the right gear, blues leaks, playing music by ear, and much more!
Their Instructional videos are relatively short while theory ones tend to be longer. After all, trying to compress a lot of information into 1 video can be a bit overwhelming! But once you understand what's going on and it clicks for you, it's seriously rewarding.
This channel includes a beginners' series which shows you how to play guitar step-by-step, from your first chords and scales, and the basics of setting up your guitar onwards.
You'll also find series for basic campfire strumming, rhythm and lead guitar styles, and more. You'll also learn to play a few songs. All in all, it's a great place both to get started and grow as a musician.
2. GuitarJamz
Why This Channel Rocks: A great channel to get started with, and a practical focus.
This channel is a leading instructional resource for anyone who wants to broaden their horizons and try playing a few different styles: from rock to blues, pop, and much more. You can even learn the style of any specific artist. You'll find an all-star roster of teachers here, led by Marty Schwartz, who is a very experienced guitarist & professional music teacher who reckons he's "stumbled upon a unique system that allows anyone at any level to make huge, immediate leaps, even if you've never held a guitar before." It's a lofty claim, but 2.2m subscribers don't lie! If you want the satisfaction that comes with making great strides fast, GuitarJamz is a great place to go, and with over 1800 lessons, you'll really find a one-stop-shop here.
The GuitarJamz videos are on the practical side, tackling hard to understand subjects in an easy and interesting way, making the learning experience engaging and fun. Each of the many featured performers brings their talent and way of teaching to the channel, making it an absolute must for people who enjoy learning from more than 1 teacher at a time.
Marty himself is a very patient teacher, tailoring his lessons at the perfect pace for beginners; the guest videos are refreshing and present a different point of view with detailed explanations on implementing different styles and techniques.
The slow pace might annoy experienced or people with a musical background; but if you're new, this is a great channel to get started with. They definitely offer some of the best guitar lessons on YouTube.
3. Rob Chapman
Why This Channel Rocks: Chapman helps you create the best sounds and find the best gear, and his engaging personality really shines through.
Rob Chapman is a musician and pretty-famous YouTuber hailing from the UK, as well as the founder of the Chapman Guitars brand. He's renowned for his popular instructional YouTube channel (745k subscribers and counting) as well as for his demos of guitar gear for Andertons Music Co. You may also be familiar with his from his work as lead singer and guitarist for the bands Dorje and Clockwork Wolf & Co.
Chapman's been a celeb in the guitar world for over a decade, and he's got a ton of content on his channel and his website, with lessons spanning rock, blues, and metal guitar styles. He's a cool guy, with a relaxed, practical, and down-to-earth attitude, and seems really dedicated to helping you achieve that sound you've been dreaming of.
As you'd expect from the owner of a guitar company, who literally makes guitars, he knows his stuff in the gear department too. He's got lots of great tips on gear and gear reviews, so if you want to learn about gear and new equipment, this is the place to go. He's known for his product comparisons, like comparing the features and benefits of similar gear, and he guides you through the gear-buying process to make the decisions easier for you. He also often joins with other musicians for reviews, so you might see some other familiar faces!
His guitar lessons span the gamut from beginners to advanced, covering guitar riffs and tricks, theory concepts like guitar modes, and simple chords to advanced concepts like shredding. He explains things really well, and he's such a chill guy with a great way of teaching that you'll def come back for more.
4. Troy Grady
Why This Channel Rocks: Perfect for getting deep into the art of guitar picking.
Feeling a bit picky? Well, you've come to the right place: this channel is all about guitar picking! With slow-motion detailed examples, animations demos, and advanced video analysis, you can start putting together the puzzle of virtuoso guitar playing, Troy Grady brings in-depth perspective into the science of guitar picking technique with multi-hour seminars, as well as interviews with noted guitar players (including the legendary Marty Friedman) and researchers.
If you're having trouble with your picking hand, whether it's alternate picking, sweep picking or economy picking this is the guy you need to subscribe and follow. A lot of guitarists struggle to alternate pick quickly and cleanly, and there really is a lot to it – fortunately, his "Cracking the Code" series goes really in-depth as to how to master this technical skill.
If you're interested in perfecting the art and science of guitar technique, this is the place to go! He definitely offers some of the best YouTube guitar lessons.
5. Rick Graham
Why This Channel Rocks: Technique-focused lessons from a guitar legend.
Rick Graham is a serious legend in the guitar community for his awesome videos, specifically detailed how-to videos. He's also an accomplished guitarist in his own right – you'll find his music on Deezer and Spotify if you're interested. He reckons he's accumulated about 30,000 hours of practice over the last 26+ years of playing guitar (remember as we said earlier, it's about 10,000 hours to master something – so 30k hours is some serious dedication!) He's a good example of how good you can get if you really put your mind and your time into something you care about, and practice consistently.
This channel is all about the riffs, so grab a seat and get inspired and amazed as you watch Rick play them effortlessly. From a beginner's perspective, the riffs sound extremely hard to play, but Rick breaks them down to small portions that make it so much easier to understand. After a while, you'll start feeling like you can get there too. He breaks up hard-to-understand riffs into bit pieces, so you can learn at your own speed without the fear of failure as you gradually get used to the technical side of playing riffs.
There's also some warming exercises to help you get up to speed and play arpeggio like a pro. He puts a lot of emphasis on correct technique, and how important that is to further develop your skill with the right foundations.
6. Ben Eller Guitars
Why This Channel Rocks: Figure out what you're doing wrong, and get to the next level!
Bored of all the beginner channels teaching you basic chords or strumming the same boring songs by the Eagles? Want to actually challenge yourself? Even better… want to figure out what you're doing wrong? Well, Ben Eller is here to tell you that…. "this is why you suck at guitar". That's right, he literally has a series on the topic, and you can really up your game by identifying your mistakes and working on them. If you're not a noob anymore but you're still lacking confidence, Ben can probably tell you why.
"This Is Why You Suck at Guitar" starts with covering the basics that you need to start playing guitar right away, assuming you have some musical experience but aren't experienced in guitar specifically, or you're looking to improve upon bad habits you didn't even realize you had. Especially if you're self-taught in guitar, this kind of diagnostic approach can work wonders.
He's been uploading content to his YouTube channel since way back in 2010, and started guitar lessons in 2013; "This Is Why You Suck At Guitar" has been around for a whopping seven years, since 2013, so whatever mistakes you might inadvertently be making, he's probably covered them. He also has a weekly guitar lesson series "Weekend Wankshop", and he also does plenty else – album reviews, FAQs, and a lot more. Another one-stop-shop for guitar learning with plenty of material to keep you rocking.
Whatever level you're at, you'll find great vids here; if you're starting out or looking to master the basics, start with "This is Why You Suck At Guitar", and if it's too easy, you'll find plenty of higher-level stuff. It won't take long to notice the difference in your guitar playing.
7. Tim Pierce
Why This Channel Rocks: Legendary guitar legend and all-round cool guy teaches you the tips and tricks to up your guitar game… and makes you laugh in the process.
Tim Pierce is an extraordinary musician in his own right, and we're all lucky he's sharing his hard-earned knowledge with us! He's played on countless albums by some of the world's most popular artists like Crowded House, Michael Jackson, Roger Waters, Alice Cooper, and Phil Collins, so when he's telling us how to play, this is a man who knows his stuff. He was voted one of the Top 10 Session Guitarists by GuitarWorld Magazine, and has been described as "a tone monster", with "beautiful lead lines that are super musical".
When he's not busy being a rock legend, he's running his own YouTube channel, with gear reviews, guitar lessons, and more. He also shares every aspect of his life as a pro guitarist, in case you'd like to live the life of a vicarious rock star (and who wouldn't?) It's a really cool channel, with plenty of tips and instructions, lots of crave-worthy gear, and plenty of guests that are similarly legendary. You'll get great guitar lessons here, but you'll also get some serious laughs as you learn everything about guitar from a serious pro and all-round music legend.
8. GuitarTricks
Why This Channel Rocks: With over eleven thousand lessons, GuitarTricks is a one-stop-shop with everything you need to master guitar.
GuitarTricks is a comprehensive guitar lesson resource that can take you from beginner's level to seasoned guitarist. They cover a wide range of genres, so whether you feel like learning country or metal, jazz or classical, this is a great place to learn. GuitarTricks covers plenty of techniques, too – Travis picking, double-stops, sweeping, and plenty more. There are new lessons uploaded every week, and with 130k subscribers and 3 million people using their website, you're not going to be alone in finding this channel an invaluable way to up your guitar game all the way from amateur to advanced.
Their website is actually one of the Internet's longest-running guitar lesson sites, with an archive of over 11k lessons and 700 songs – plenty to keep you busy. No matter your level and your musical style, you'll find plenty to get your teeth into here. They definitely offer some of the best guitar YouTube lessons out there.
9. Steve Stine Guitar Lessons
Why This Channel Rocks: Literally the world's most sought-after guitar instructor!
Steve Stines has 30+ years of experience teaching and playing guitar, and his cheerful demeanor and easy-to-understand teaching methods have gained him almost a million subscribers through several YouTube channels – he's also the face of GuitarZoom, a guitar lesson website with plenty of classes from absolute beginner to advanced guitarist.
He's known as the world's most sought-after guitar instructor, and he's got impressive credentials, too – former professor of modern guitar studies at North Dakota State University, and featured guest instructor at Guitar World magazine – so it's pretty exciting to be able to get so much free knowledge from him on YouTube!
If you're pretty new to playing guitar and wondering where to get started, check out his vid on "learn to solo in five minutes" – it's a lot of fun, and has an impressive 9+ million views!
Stine appreciates all music genres, but his specialty is rock, metal, and modern blues, so if that's your jam, you won't wanna miss this channel.
10. Rock on Good People
Why This Channel Rocks: From newbie to advanced, guitar lessons to gear reviews, this channel isn't just educational – it's also seriously awesome.
Whether you're a total newbie or a kickass guitarist, Rock on Good People is the place to go to learn to rock on! It's a very comprehensive channel, with many guitar techniques and licks, and plenty of interesting interviews as well. This eclectic channel covers a wide variety of music genres, so whether gypsy jazz or rockabilly is your thing, you'll find it here, as well as rock, blues, country, jazz, metal, shred, and surf – enough to keep you busy for a while, and learning plenty in the process!
There are so many guitar lessons here, but it's not just a guitar lesson channel – it's got plenty of gear news, reviews, and info on other aspects of guitar playing like recording and rehearsal tips. There's also plenty of different expert players teaching all these genres, so you'll never get bored here!
11. Robert Baker
Why This Channel Rocks: Baker's a rare breed! He interacts with his students, cultivates a sense of friendship, and his walkthroughs really make it easy!
No matter your skill level, Robert Baker's channel has something for you – many different styles and techniques, tips, gear reviews, and more. His lessons cover everything from basic riffs to shredding, and he even does pretty cool live jam sessions on a weekly basis where you can ask him questions about your own guitar playing.
There's a lot of guitar lesson channels on YouTube, but Baker really stands out for cultivating a sense of friendship with his viewers; there's not many YouTubers that'll answer your questions about your playing, but there's more than that – he's cheerful, optimistic, and really makes you feel like you can get where you want to go. He's open about his own journey, admitting when he found things difficult along the way; if you've ever been put off music lessons from a grumpy old teacher who didn't want to be there, you're gonna find Baker super refreshing.
He's got a lot of his own love for music here too; as a guitarist, his love of 70s and 80s rock and metal shines through, so if you ever wanted to learn classic Poison & Led Zeppelin riffs, you've found your tribe here. His channel is also very personable; he's a stay-at-home dad, and his son loves crashing his show! There are guitar lessons galore here, but there's also a genuinely awesome person who you'll really come to feel a bond with.
In short, you'll learn a lot here, but it's also just a fun experience to watch even when you're not playing – he's a funny, amiable guy that really seems enthusiastic about seeing his viewers succeed.
12. Swiftlessons
Why This Channel Rocks: This song-focused channel will have you confidently playing your favorites before you know it.
Swiftlessons is a seriously comprehensive resource for guitar lessons on YouTube, with pro guitarist and education Rob Swift dedicated to "realize their own musical voice". Perfect for beginner and advanced students alike, Swiftlessons has almost 600k subscribers and over 81 million views, and there's also more vids here than you could shake a stick (or a guitar) at. You'll learn popular songs for both acoustic and electric guitar, as well as guitar tips and equipment demos. If you mosey over to the suggestion box on his website, you can even make a special request for a song you'd like to see broken down.
Other topics include guitar tips and equipment demos. From rhythm and lead guitar techniques to blues and rock licks and plenty more, there's so much here – Swift really knows his stuff! And as a music educator, he really makes the guitar theory come alive, with topics including modes, chord formation, and the CAGED system. He teaches songs section by section in a way that's easy to understand, playing slow and fast so you can really come to terms with what you're learning. You'll find yourself playing your favorite songs faster than you ever thought possible; so go ahead, be ambitious. With Swiftlessons, you've got every reason to be.
Choosing the Right YouTube Channel for You
Of course, we all want to be guitar virtuosos, impressing everyone with our rad skills. But if you're only just starting out, you're going to want to get the basics down first; choosing the right channel to take you from square 1 forward can be the difference between being engaged in the experience, or having an epic rage quit because things seem too hard and confusing.
On the other hand, if you're already pretty good, you don't want to be stuck going over the basics. Either way, know your level and consider your expectations first to avoid being disappointed. Be humble: we can't all be Slash (nor would some of us want to be). But they say it takes 10,000 hours to master a skill, and there's plenty on YouTube to guide you on the way to being the best guitar player you can be – and in the way that you want to be.
In other words, no matter what your level is, YouTube is basically your guitar learning BFF – and there's plenty of different styles of music and styles of teaching to suit you. Before you settle on a channel (or several), watch a few videos and see if what they're playing and how they teach resonates with you: is it understandable enough? Do hard-to-play riffs get broken down, slowed down, and explained properly? With so many channels to choose from you don't have to settle: pick and choose the ones you like to either get your musical journey started or go to the next level.
It's important to go to the page and watch a few videos, does the style matches your liking? Is it understandable enough? Does hard to play riffs gets broken, slowed down, and explained properly? With so many to choose from you don't have to settle for one! Pick and choose the ones you like to either get your music career started or get to the next level.
Factors to Consider When Learning to Play Guitar with YouTube Channels
Some of the factors that can help you shape your guitar learning journey include:
What kind of guitarist do you want to be, anyway?
Do you want to learn to strum some chords on an acoustic guitar in your spare time, or are you an aspiring Satriani? Whatever your reasoning, and whatever level you'd like to play at, you can do it – and there's a channel for you. Others have done it on their own, and you can too.
What kind of music floats your boat?
What music inspires you, gives you chills, and gets you excited? That's probably the style of guitarist you should aim for because it'll keep you coming back for more. That said, obviously in the beginning there are basics which everyone needs to learn, regardless of what kind of guitarist you're trying to become; but even early on, it doesn't hurt to set goals.
So why does this matter, you may be wondering? Well, if you're using a platform like YouTube, it's easy to end up going down the rabbit hole of different videos for hours on end without anything really being accomplished. Heard of productive procrastination and choice paralysis? These are not your friends when it comes to learning to play on YouTube. Decide what direction you'd like to move in, and you won't veer off sideways too much. Having a clear idea of where you want to go will allow you to stay focused on finding the resources that will keep you going in the right direction.
Wondering where to get started? Without further ado, check out these YouTube channels that are beloved by guitar players worldwide as great places to learn to play. From beginners' to advanced, and across a wide range of styles, there's something for everyone here.
Conclusion:
As mentioned there are a ton of ways to learn how to play guitar. There's also the option of learning through a book, which can be appealing to some learners: you can slow down, read at your own pace and even put the book down and get back to it when it feels right. It's less of an ongoing commitment, and great for today's busy life. But books will get outdated and repetitive pretty quickly, and will mostly focus on specific subjects so will you'll need to get a lot of books to reach a solid level. Also, a lot of people say they find it difficult to learn a practical skill by reading about it, making the learning curve much harder to conquer. If you're easily bored, this might not be for you
YouTube's a great place for any practicing guitar player. Lessons are free, making learning accessible to anyone. You also get a wide variety of content, and since it's so visual and aural, it's easier to retain what you've learned and stay motivated to keep it up. You'll find lessons for beginners through to advanced players, to take you from your first strum to the top of your game.
Learning lessons, theory, songs, and guitar technique really is a breeze on YouTube; and bonus: there are guitar gear reviews galore. If you subscribe to all the players in this list, you'll have a wealth of guitar content for years to come; you'll also find yourself getting to know the teachers, and be excited whenever you see they've uploaded something new. From learning acoustic guitar to making campfires so much better to learning to jam from a guy who's played with Crowded House, there are endless awesome videos on these YouTube channels for aspiring guitarists to learn to play. But remember: you don't have all the time in the world (we safely assume), so avoid going down the rabbit-hole, think with a critical eye about what drives you as a guitarist, and take it from there to turn the best guitar lesson channels on YouTube to the best thing that ever happened to you as a guitarist. Have fun!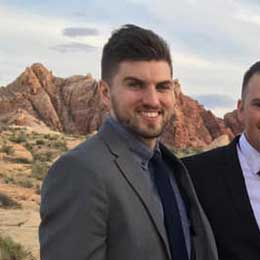 My name is Chris and I've had a passion for music and guitars for as long as I can remember. I started this website with some of my friends who are musicians, music teachers, gear heads, and music enthusiasts so we could provide high-quality guitar and music-related content.
I've been playing guitar since I was 13 years old and am an avid collector. Amps, pedals, guitars, bass, drums, microphones, studio, and recording gear, I love it all.
I was born and raised in Western Pennsylvania. My background is in Electrical Engineering, earning a Bachelor's degree from Youngstown State University. With my engineering experience, I've developed as a designer of guitar amplifiers and effects. A true passion of mine, I've designed, built, and repaired a wide range of guitar amps and electronics. Here at the Guitar Lobby, our aim is to share our passion for Music and gear with the rest of the music community.