Jeff Beck is certainly one of the most respected names in rock guitar. His playing is so unique and experimental that, to this day, no one has even come close to sounding like him. For England in the 1960s, Beck's high pitched riffs were simply something of another era, a more futuristic one. He's a one of a kind guitarist, innovative, with his own condensed influences and a brilliant take on the guitar.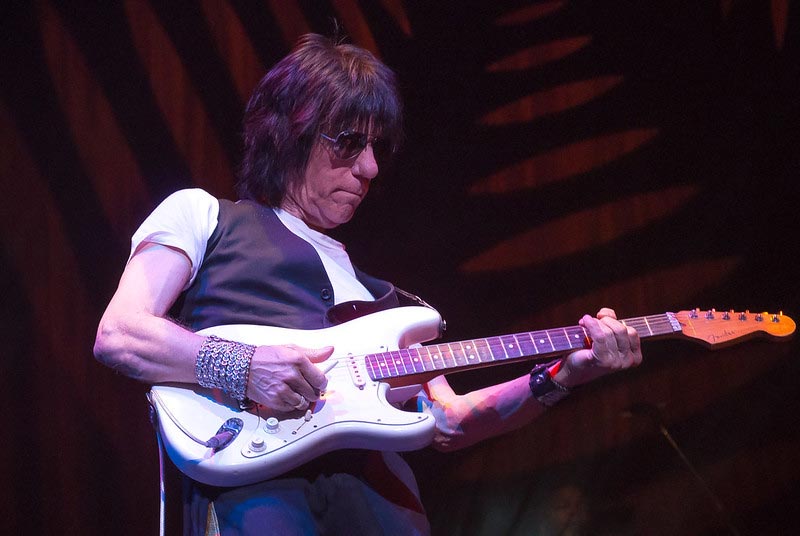 In 1965, he replaced Eric Clapton in the Yardbirds on the recommendation of his childhood friend Jimmy Page. But was kicked out for bad behavior 20 months later. After that, Beck went about doing his own stuff, forming "The Jeff Beck Group" with some familiar names like Rod Stewart and Ronnie Wood. Now six decades in the business, Jeff Beck has become one of the most important names in Rock and Roll history.
What Guitars Does Jeff Beck Use?
Jeff Beck primarily plays Fender Stratocaster guitars. Beck is also known for other guitar models throughout his career such as his famous Telecasters, Gibson Les Pauls, Jackson guitar, among others.
See the full list of Jeff Beck guitars and gear below.
Fender Jeff Beck Signature Stratocaster (First Series)

| | |
| --- | --- |
| Finish | Surf Green / Vintage White/ Cream Yellow |
| Years used | 1991 to Present |
This is the first series of the Jeff Beck Signature models introduced in 1991, and it was mostly based on the Strat Plus model and Jeff's old '60s Strat. It is one of Beck's all-time favorite guitars.
Jeff was partially responsible for the Strat Plus model. In 1987 he ordered a custom guitar from Fender, which was to style the same color as the Ford 32 Coupe featured in the movie "American Graffiti". Fender made the model, but Jeff stepped out of the deal which caused the company to release the guitar under the name "Strat Plus".
Jeff's Signature models were released a couple of years after the Strat Plus, and it didn't feature a yellow finish but came in Vintage White, Surf Green, and Midnight Purple. What really makes this guitar stand out, however, is its boutique class mods in comparison to the Strat Plus and obviously, standard Stratocasters. The first series featured a '50s U-shape maple neck with rosewood fingerboard, Gold Lace Sensor pickups which are completely noiseless, something rare to find in Fender guitars. There's also a TBX tone circuit, but the cherry on top has to be the LSR Roller Nut for improved tuning stability.
One of Jeff's most remarkably iconic Strats from this series, was the green model with Little Richard's name engraved into it, which ended up being split in half after an incident on stage. Jeff had it glued back together, but he strictly keeps it at home.
On another hand, he has a few action Strats from this train, among the most recurred ones there's the cream yellow one he used to notoriously shred his way to the spotlight with Stevie Wonder at the Rock and Roll Hall of Fame's 25th Anniversary
1993/95 Fender Jeff Beck Custom Shop Stratocaster

| | |
| --- | --- |
| Finish | Olympic White |
| Years Used | 1995 to Present |
You could say this is one of Beck's current weapons of choice. This is the oldest Jeff Beck "Signature model" that Jeff still plays. The guitar is kind of a hybrid of a couple of other guitars, and it features three custom-wound single-coil pickups by John Suhr, a rosewood fretboard with Dunlop 6150 fret wire, and a split Wilkinson roller nut.
The basswood body was made in 1995 by Fender Custom Shop builder J.W. Black, while the neck comes from an older guitar from 1993, which was also built by JW Black.
1960s Fender Stratocaster

| | |
| --- | --- |
| Finish | Olympic White |
| Years Used | 1975 to Present |
1975 saw Beck and McLaughlin tour as one of the most exciting fixtures of the year, not only they were two guitar icons of the moment getting together for massive shows, but they were the ultimate label-mates for Columbia records and had already been setting one of the highest standards for guitar playing.
While on the road with John Mclaughlin, Jeff got this guitar as a gift from John. He would constantly come up to Beck with a new piece asking for him to try it, eventually, this Stratocaster showed up, and when John saw that Jeff really liked the guitar, he decided to give it to him.
It's fair to note that at this point, Beck was playing mainly Telecasters and Les Pauls, already creating a template of how a heavy band should sound using these guitars specifically. Mclaughlin on another hand was already pioneering as a Jazz fusion artist- being a student of the likes of Miles Davis and Tony Williams- so one could say he knew just how to help his mate get the right sound for his group.
The three single-coil setup on this Stratocaster offered "a whole different thing in terms of sound" according to Beck. What was the reason why this Strat was different from some of his previous ones isn't entirely certain. All we know for sure is that he really liked this one in particular. This white Fender six-string went on to become one of Jeff's most resourceful and arguably most iconic pieces of catalog. It's worth noting that this is the model that inspired his JB signature line.
He used it on the "Wired" album, and every tour up until his signature models came up, and since then, he keeps it safe at his studio, considering it to be one of his most prized possessions.
1951 Fender Custom Shop Relic Nocaster

| | |
| --- | --- |
| Finish | Worn Butterscotch |
| Years used | 1992 to Present |
This particular guitar is one that Jeff has been carrying on some of the recent tours. The guitar was made sometime in the '90s. It comes with Lindy Fralin pickups and classic Telecaster wiring. The actual Nocasters were produced in early to mid-1951.
The Customshop Nocasters were produced for a selected few that knew about the brief period of turmoil that the Telecaster went through after getting into legal claims with Gretsch. Back in 1951, the original Tele was known as the Broadcaster, but Gretsch had just released a drumset under that exact same name, so to resolve the issue, Fender would just produce these guitars with no model identification on their headstocks, hence the Nocaster nickname was attributed. In the latter half of 1951, the name Telecaster was given and so the legend would begin.
Every few years a Nocaster will pop from the Customshop, and they are deemed as some of the heaviest relics in the market, highly desired by collectors and owned by a few legendary guitarists. Traditionally, the Nocaster is made out of Ashwood for its entire body with plain maple grain for its neck and fretboard, giving it a lighter weight and an oval-shaped feel to the player. This is easily one of the most iconic Jeff Beck guitars of all time.
1958 Fender Telecaster

| | |
| --- | --- |
| Finish | Polar White |
| Years used | 1965 to 1966 |
In 1965, Jeff bought this guitar from John Owen. This is now one of Beck's most iconic six-strings but not quite because of him. In 1966 he gave this polar white telecaster to his friend Jimmy Page as a present when he joined The Yardbirds.
For a couple of months, Beck and Page played together in the Yardbirds, but Jeff left the band in October of that year, leaving Jimmy with the guitar which he used until the band's ultimate separation in 1968. Although the initial color of the guitar remains somewhat a mystery, it is known that Page repainted it completely white before adding its famous dragon custom graphics.
Reportedly, Page and Beck would share this treasured Tele during their time together in the Yardbirds. It is important to note that this is the guitar Jimmy used in the recording sessions of Led Zeppelin I and also the one that recorded the legendary solo on "Stairway to Heaven" on Led Zeppelin IV.
1954 Fender Esquire Telecaster

| | |
| --- | --- |
| Finish | Graffiti Yellow |
| Years Used | 1965 to 1974 |
Jeff didn´t have a guitar of his own during the first few months he was playing with the Yardbirds, so for the time being he used the band's Fender Telecaster, which was previously played and owned by Eric Clapton.
However, while touring in 1965 with the Yardbirds and the Walker Brothers, John Walker offered him his 1954 Fender Esquire for £75. At that time Fender was looking to mend their infamous Broadcaster series and so they started making rosewood guitars, but Jeff preferred maple on accounts of aesthetics and weight.
It's hard to tell if this was the first-ever electric guitar under Beck's name, but it is in fact the one that made his studio and live debut. It made appearances in tunes such as "I'm a Man" and "Over Under Sideways Down". You can also see Jeff playing this Esquire with the Yardbirds in this music video for the tune "Heart Full of Soul".
The Esquire is a legendary piece by all means. Unlike a classic telecaster, it only sported a single-coil pickup in the bridge position, with an originally white pickguard that would be eventually replaced by a black one. On another hand Beck had the guitar's brass replaced after it was stolen from him during one of his first tours with the Yardbirds, once he managed to get it back, he noticed the neck had also been broken, he'd replace it.
After peppering up his damaged Esquire Tele, Jeff was approached by Seymour Duncan himself in the studio sometime in 1974, who offered him in exchange for this six-string a "newer, better" guitar for his worn-out Esquire. Sadly Beck accepted the offer, and the man himself has claimed to regret his quip decision.
Today the 1954 Esquire relic sits at the Rock and Roll Hall of Fame, as a courtesy of Seymour Duncan. and as a mythical beast, it's most accounted claim comes from being the first guitar to be recorded spewing in the hands of Jeff Beck as a Yardbird.
1959 Fender Telecaster "Tele-Gib"

| | |
| --- | --- |
| Finish | Cream Yellow |
| Years used | 1974 to Present |
This is the modified Tele that Seymour Duncan traded Jeff Beck in exchange for the esquire. The guitar was found in 1972 by Seymour at a music store in Cincinnati, Ohio. The "Tele-Gib" was a hybrid instrument that started out as a butchered '59 Fender Telecaster that originally had a slab rosewood fingerboard. The body was chiseled out badly and had been through some unearthly modifications. Seymour put two PAF's humbuckers which came from a 1959 Flying V owned by Lonnie Mack, which made the guitar really stand out as a balance between a Fender Telecaster and a Gibson Les Paul.
Jeff used the Tele-Gib on the album "Blow by Blow", and he recorded the anthemic "Cause We've Ended As Lovers" on it. It can be seen in this performance by Beck and Clapton at one of the firsts "Secret Policeman's Ball" benefit concert in the Uk in 1976
In 2012, Seymour Duncan would go on his website writing the complete story of the guitar, and there he admits he intentionally put together this instrument for Jeff because he had such immense respect for him and his music.
1959 Gibson Les Paul

| | |
| --- | --- |
| Finish | Tobacco Burst |
| Years Used | 1966 to 1973 |
Jeff bought this piece in 1966 at Selmer's in London, the same music shop where Keith Richards had acquired his own famous '59 Les Paul a few years before, and a popular haunt of notable musicians. Beck used this Les Paul during his final years in the Yardbirds before setting to found his very own group with which he had his 1968 debut. Reportedly he recorded songs such as "Happenings Ten Years Time Ago," "Beck's Bolero," and "Over, Under, Sideways, Down". It's important to note that this was in fact Beck's first Les Paul.
Jeff took off its pickup covers to reveal two double-cream PAFs. He also removed the pickguard and the white plastic ring surrounding the toggle switch. Sometime in 1968, he decided to completely remove the finish from the top, which was allegedly done in order to replicate a blonde Les Paul that he saw in a Gibson catalog.
The guitar allegedly fell from the top of a Marshall rack, ultimately breaking its neck. Jeff took it to a luthier who hoping to prepper up his guitar so he could use it as a replacement for a newly acquired similar model. The new neck had a much thinner profile, an old-style Gibson logo, and a "JB" engraved on the 22nd fret.
According to Beck's mouth stories, this '59 Les Paul had undergone far too many changes for his taste, the original PAF cream pickups were allegedly changed without his consent, and it ultimately didn't quite satisfy him anymore. Hence, Jeff would settle for retiring this six-string.
1959 Gibson Les Paul

| | |
| --- | --- |
| Finish | Sunburst |
| Years used | 1968 to 1969 |
This was the second Les Paul Jeff ever owned. He acquired it in Philadelphia in 1968 from Rick Nielsen. Back then Rick was a teenage guitar geek and vintage model dealer before finding fortune and fame with Cheap Trick. In an interview in 2017, Nielsen proudly came through claiming "I'm not kidding one F***ing bit! It was a '59 that had a Bigsby on it… If you look close, you can see where it used to be." Allegedly Nielsen, who was a vintage guitar dealer at the time, had acquired it in a trade for $25 and a Gibson SG before selling it to Jeff Beck for $350.
This 59 Les Paul became Beck's most reliable instrument for a very short time, it was his main six-string during a brief period with the Jeff Beck Group featuring Rod Stewart, but not all good things last forever. During an American tour, Jeff and his group were playing a gig in Detroit on July 26th, 1969, soon after the show, this burst guitar was stolen from backstage.
Years later Beck got in contact with Binky Phillips who had a very similar Burst model to the one that was stolen from Jeff, instead of a Bigsby, it had a stop tailpiece. In 2010 The Huffington Post published an article named Jeff Beck Tried to Buy My Guitar, in it, Phillips tells how after barely a minute after playing it he tried to purchase it unsuccessfully. It raised speculation on the idea that Phillips could in fact had the stolen legendary LP, but that is up to theory's craft.
What it is known however is that this 59 Les Paul has the serial number 9_1864, and Nielsen once claimed that even though Beck knows of its current whereabouts, he's made no effort whatsoever on getting it back.
The latter half of 1969 however, saw Jeff Beck replacing his stolen catalog piece with yet another Les Paul model that wouldn't prove to be as loyal, once again going through several necks and headstock changes. It remains unknown how many guitars there were in between Jeff and his famous Oxblood Les Paul, but once he found it, he struck gold on finding a worthy successor to his original 59.
1954 Gibson "Oxblood" Les Paul

| | |
| --- | --- |
| Finish | Oxblood |
| Years Used | 1973 to Present |
After "The Jeff Beck Group" parted ways, Jeff went on recording the "Beck, Bogert & Appice" album in 1973. That was around the time that Jeff came across yet another 50s Les Paul guitar, one that would finally suit Beck once and for all and redeem his relationship with the Gibson flagship model of the time.
A customer had left the guitar for some very specific modifications. One request was that its original gold top would be refinished to a deep chocolate-brown, a color that turned out to exhibit some oxblood tints in certain light. Others included the installation of full-size humbucking pickups instead of its original P-90s, altering the full and rounded early '50s neck shape to a slightly thinner profile, and changing the original tuners for modern replacements. After all these changes, the original "wrap tail" bridge remained just about the only evidence of the guitar's origins. Really setting the vibe for this unique Les Paul.
Legend has it that the customer didn't like the results of all these modifications. But fortunately, Beck did. He bought the modified Goldtop, played it extensively on tour and in the studio, and even gave it pride of place on the cover shot of his milestone 1975 album, "Blow By Blow", securing its position as a truly legendary Les Paul.
In 2009, the Gibson Custom Shop released its own Limited Edition tribute to the modified '54 goldtop as the Jeff Beck Oxblood Les Paul, a guitar now highly prized by collectors and players around the world.
1954 Fender Stratocaster

| | |
| --- | --- |
| Finish | Natural With White Pickguard |
| Years Used | 1969 to 1977 |
While the sustaining tones on the Les Paul seemed to define Beck for a while, especially when you listen to the song "Blow-By-Blow," Jeff was always trying to find deeper ways to express himself. He was able to articulate his emotions perfectly in Leo Fender's "Synchronized Tremolo Action." Jeff Beck conveyed his Strat on the album "Wired," released in 1976. The album was laced with an all-new aptitude that would eventually become the musician's trademark.
And so, this would be one of the main guitars he'd used in the "The Jeff Beck Group" and the "Beck, Bogert & Appice" project. It is unknown if this was in fact his first Stratocaster, nevertheless, it would become a rotatory six-string when John McLaughlin gave him his 60s white Strat.
1954 Fender Stratocaster

| | |
| --- | --- |
| Finish | Sunburst |
| Years Used | 1968 to Present |
With a mysterious background, and lore surrounding it, a studio drenched Beck was working on the upcoming songs for the Jeff Beck Group's second installment, " Beck-Ola" when a man approached him offering his 54 Stratocaster as a present. Jeff of course accepted it, but he left it in the studio for a couple of days in case the man changed his mind. It's one of the first Stratocasters ever! Luck was apparently on Jeff's side as the guy never came back for the guitar and he got to keep it. Here you can see one rare interview where the man himself talks about his guitar catalog, including this one.
For many years, Jeff gave it some studio and live-action, it is speculated that this Strat was the one that made it to the songs of 1971s Rough and Ready and a few subsequent tenures as well.
1954 Fender Telecaster "The Workhorse"

| | |
| --- | --- |
| Finish | Polar White |
| Years Used | 1972 to Present |
Another guitar Jeff talks about in this interview is the '54 Fender Telecaster that he bargained with his road manager, the famous Peter Grant. According to Jeff himself, this is one of his best pieces, it's a completely original '54 Telecaster.
Fun anecdote: One day, Jeff went into Grant's room, saw the guitar case lying there, and was intrigued, as he knew Grant didn't own a guitar himself. So right when Grant came in, he saw Jeff holding the guitar and said: "Hands off that, that's for someone else" – Jeff knew he had to have this guitar, as he'd been playing Telecasters since the late '50s and he had really loved this one. And so Beck said: "No it isn't, it's for me, thank you" and slapped $600 on the table and bought the instrument.
Jackson Soloist "Tina"

| | |
| --- | --- |
| Finish | Pink |
| Years Used | 1983 to Present |
As the eighties kicked in, Jeff started using a couple of more modern-looking and sounding guitars. Beck had a desire to push his own boundaries and to try a couple of new things, so he partnered up with Grover Jackson to create this Jackson Soloist for himself.
Specs-wise, there are a few aesthetic features that tell apart this Soloist from the other typical ones of the 80s. For one, there's no pickguard on it, and 80s models would feature a cover on the top half of it, then there's the Kahler bridge with a floating tremolo on it. It also sports a three single-coil setup, as opposed to the HSS Soloist models from back in the day.
There are quite a few accolades accounted for this particular guitar and its orange sister. He played it during the ARMS Charity Concerts in 1983, and during the studio sessions of the "Flash" album. As well as for solos on "People Get Ready" and "Ambitious". He also used it in 1984 during the legendary CBS Records convention in Honolulu, when he played on stage with Stevie Ray Vaughan for the first time.
But perhaps the occasion that takes the cake for this Pink Jackson model is the 1984 concert where Jeff played as a guest for Tina Turner on "Private Dancer". The only thing that Beck asked for in return, was for Turner's autograph on his pink six-string. He described the event in Beck 01 "Tina was carving her name into my guitar. She took her time, and carefully finished it with green pearl nail varnish.'
To this day, this Pink Soloist is one of Jeff's most precious catalog pieces, and it still sits with Turner's autograph at his home studio. It's also fair to point out that these off-kilter Jackons inspired the SL1 and SL4x reissues in recent years.
Jackson Soloist

| | |
| --- | --- |
| Finish | Orange |
| Years Used | 1984 to Unspecified |
This guitar is just "Bloody Good" or so Jeff described it. During the recording sessions and promotional tours for his fourth solo studio album, Beck decided to take on a new approach to his own sound, and what better way to do so than with a couple of Jackson irons. However, Jeff was going through a rough patch, heavy metal and glam were in and he claims that it was a period in which he just didn't feel as comfortable with the direction he was taking his music on. Often enough he'd describe Flash as a "Record Company Goof".
This orange Grover Jackson Soloist came in to replace his original pink one aka "Tina", which he wasn't very happy about at the time. It came in as a handy guitar when it came to exploring sounds and new sonic dimensions since Jackson took inspiration for it from a 70s Tele bass to manufacture this six-string. It featured an SSS pickup setup that allowed a razor-sharp sound, one that parted from Beck's beloved Telecaster sound. Be it as it may, it worked out a positive reaction from his audience and critics alike.
These Jackson Soloist models marked quite an era for Beck, it was a massive jump for his trademarked sound towards a more contemporary version of his already futuristic sound. While he's confessed his disdain over Flash, his tenure with these guitars was the one that earned him a Grammy for the first time and broke him into a Pop-ier scene, while further cementing his presence in the music industry.
This guitar was so successful when advertising Seymour Duncan's convertible amps, that Jackson reissued this model as the SL4X.
1955 Gretsch 6128 Duo-Jet

| | |
| --- | --- |
| Finish | Black |
| Years Used | 1977 to Present |
Jeff has always been a fan of the 50's guitarist Cliff Gallup, this piece is evidence of that. Of course, he fell in love with it after seeing it on a booklet on one of Gallup's albums. Since the headstock was not visible on that particular photo, however, he didn't know what exact model of the guitar it was. After finding it out, he went out and bought a 1963 model which was all in pieces. He managed to put it back together, just to find out that it wasn't the exact same model which Gallup used to play.
He kept looking, and since then he bought another two – one with the fixed arm Bigsby, and another with the swivel arm, which he used on the 1993 album "Crazy Legs".
Gibson L-5

| | |
| --- | --- |
| Finish | Cream |
| Years Used | 1993 to Present |
Jeff used to rent this guitar from a local shop often, and then after some time, the owner of the shop decided to just give the guitar to Jeff.
He said that he was trying to get the sound of some Scotty Moore-inspired stuff with this guitar.
Gibson ES-175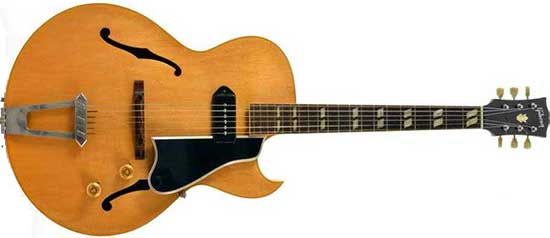 | | |
| --- | --- |
| Finish | Natural Glossed |
| Years Used | 2016 to Present |
Gibson gave Jeff this guitar in 2016, just before his "Rock 'N Roll Party" tour. Again, inspired by Scotty Moore, he wanted a rockabilly guitar. The guys at Gibson loaned him an ES-295 and this ES-175, he preferred this one and stuck to it. You can see this guitar on the cover of the "Rock 'N Roll Party" DVD.
1958 Gibson Les Paul Custom Shop Reissue

| | |
| --- | --- |
| Finish | Cherry Burst |
| Years used | 2016 to Present |
Jeff started playing this Les Paul with flame-top finish during some of the more recent gigs, more specifically on "How High the Moon" for what was to be Les Paul's 95th birthday. The guitar was supposedly one of the two built for Mark Knopfler, and this one was left at the Gibson custom shop and given to Beck. This six-string has a push/pull knob on one of the tone pots that splits the rear pickup to make it a single-coil or a humbucker. It has a slightly slimmer neck than a standard '58, it's probably more of a '59-style neck. So it's kind of a hybrid of a '58 and '59 reissue.
Fender Telecaster Standard MIM

| | |
| --- | --- |
| Finish | Tobacco Burst |
| Years Used | 2014 to Present |
Now, this may come as a surprise to everyone, but this guitar is just a regular in Mexico Telecaster, one that Jeff was seen playing both occasionally during the 2016 Loud Hailer Tour and as early as 2014 in some gigs.
1950's Gretsch Rancher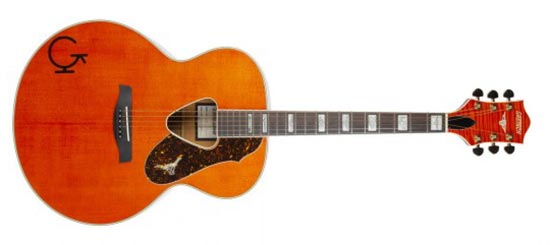 | | |
| --- | --- |
| Finish | Savannah Red |
| Years Used | 1977 to Present |
This is the only truly acoustic guitar that you'll see Jeff talking about, he was influenced to buy the Gretsch by Paul Peek of Gene Vincent's Blue Caps who played on in the classic 1956 movie "The Girl Can't Help It". However the background and usage of this Savannah red guitar remains somewhat a mystery.
Table Showing Each of the Guitars Jeff Beck Has Played Through His Career
| Make | Model | Color/Finish | Years |
| --- | --- | --- | --- |
| Fender | 1958 Telecaster | Polar White | 1965 to 1966 |
| Fender | 1954 Telecaster | Graffiti Yellow | 1965 to 1974 |
| Gibson | 1958 Les Paul | Tobacco Burst | 1966 to 1973 |
| Gibson | 1959 Les Paul | Sunburst | 1968 to 1969 |
| Fender | 1954 Stratocaster | Sunburst | 1968 to Present |
| Fender | 1954 Stratocaster | Natural with White Pickguard | 1969 to 1977 |
| Fender | 1954 Telecaster "The Workhorse" | Polar White | 1972 to Present |
| Gibson | 1954 ''Oxblood" Les Paul | Oxblood | 1973 to Present |
| Fender | 1959 Telecaster "Tele-Gib" | Cream Yellow | 1974 to Present |
| Fender | 1960s Stratocaster | Olympic White | 1975 to Present |
| Gretsch | 6128 Duo-Jet | Black | 1977 to Present |
| Gretsch | 1950s Rancher | Savannah Red | 1977 to Present |
| Jackson | Soloist "Tina" | Pink | 1983 to Present |
| Fender | "Jeff Beck" Signature Stratocaster (First Series) | Vintage White | 1991 to Present |
| Fender | 1951 Custom Shop Relic Nocaster | Worn Butterscotch | 1992 to Present |
| Gibson | L-5 | Cream | 1993 to Present |
| Fender | 1993 /95 Jeff Beck" Custom Shop Stratocaster | Olympic White | 1995 to Present  |
| Fender | Telecaster Standard MIM | Tobacco Burst | 2014 to Present |
| Gibson | ES-175 | Natural Glossed | 2016 to Present |
| Gibson | 1958 Les Paul Custom Shop Reissue | Cherry Burst | 2016 to Present |
Jeff Beck Amps Overview
Jeff has been known to prefer low wattage amps, both in the studio, and live. He's also been known to be using a lot of different stuff, depending on the style of music he's playing. Here are some of them:
Vox AC30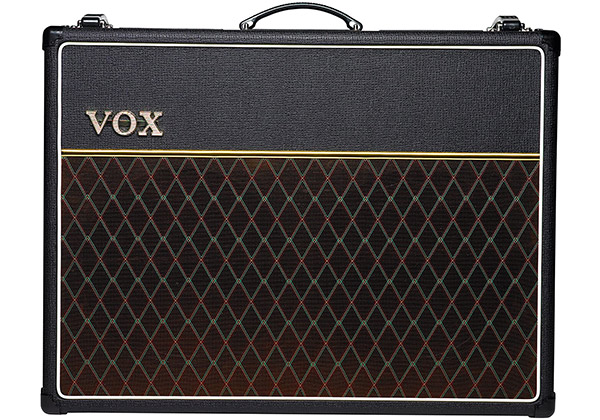 The classic British Vox sound. During his time with the Yardbirds, Jeff used two of those. At the time he was playing the Esquire. They were connected in series and placed on chairs so they were at the waist level, where Jeff could get to the controls easier and hear the sound better.
Marshall JTM45 Plexi

This is probably the amp he's best known for. It was used mostly during the post Yardbirds era, and then, during the early 2000s Jeff decided to go back to this original sound, so he started again using the JTM45, which is more of a clean-sounding amp than the DSL, his second best known amp. However, Jeff still uses one or the other exclusively. He often switches between them depending on the kind of stuff he wants to play.
Fender Twin Reverb Reissue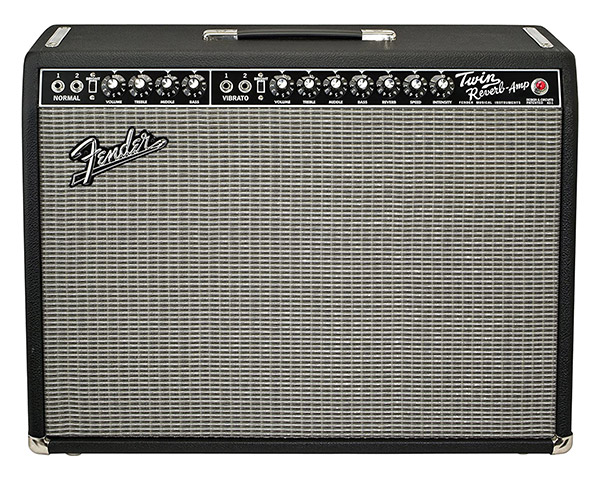 Another classic Amp, this time a Fender that Jeff used during the tour with Stevie Ray Vaughan in 1989. These are fantastic amps with some of the best clean tones ever, and pedals work very well through them.
Marshall JCM2000 DSL50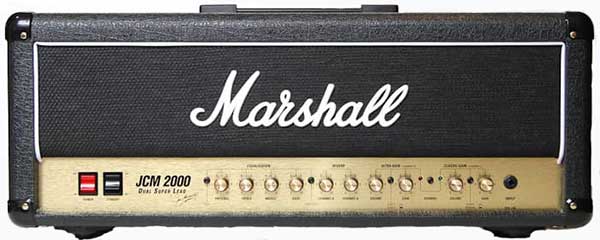 His second best-known amp, he started using them in the '90s and never really stopped. You can see him using this amp even to this day. He likes to use this amp combined with his Klon Centaur guitar pedal.
Fender Bassman Reissue 5F6-A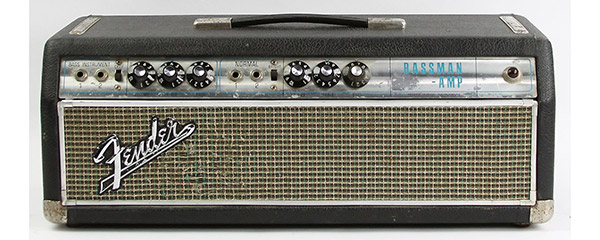 In 1990, Fender began reissuing the 5F6-A Bassman. The first series of the reissue was made at the Corona, California facility, and came equipped with four Eminence-made 10″ blue frame alnico speakers, and a solid-state rectifier unit. Later on, production was moved to Ensenada, Baja California, and the model name was altered to "59 Bassman LTD". This amp was used by Jeff also in the '90s, during the recording of the "Crazy Legs" album.
Fender Pro Junior
During the Rock 'n' Roll Party tour in 2016, he had two of them on-stage, one in black one and another one in blue, perhaps as a tribute to Blue Caps, these amps have a Jensen P10R Alnico I speaker.
Lazy J 20
This amp has in it, from the most pristine cleans through to the most harmonically beautiful and complex overdrive will take your breath away and keep you mesmerized. They have the essence of classic blues and the soul of Rock 'n Roll. This really expensive boutique amp is based on a Fender Tweed Deluxe, and it's built by Jesse Hoff. Jeff used them a lot in the 1993 "Crazy Legs" tour.
Fender Princeton Reverb II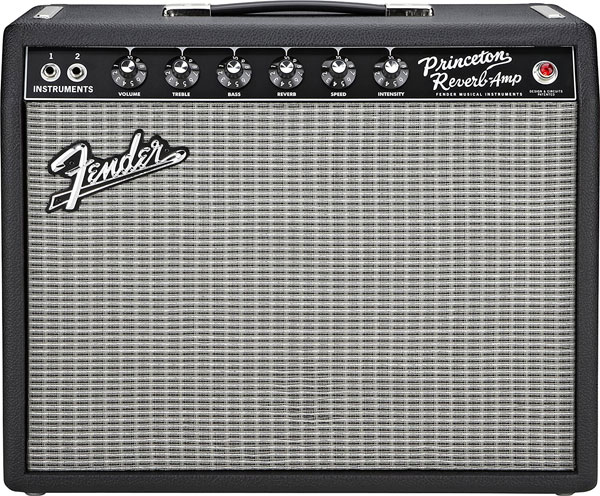 Jeff Beck used a Princeton Reverb II in conjunction with a Twin to record his "Guitar Shop" album in 1989. Beck chose not to go with his usual Marshalls when recording Guitar Shop, opting instead for a pair of eighties Fender combos – a Princeton Reverb II and a Twin. The Princeton took care of tonal qualities that the other amp didn't have. It has an overdrive channel, so you can get midrange distortion. Jeff tried recording using just the Twin, but without the Princeton, the sound just vanished". Jeff's sound engineer noticed it right away and said "The sound isn't as good. You've got to put the Princeton back on".
Fender Super Sonic 22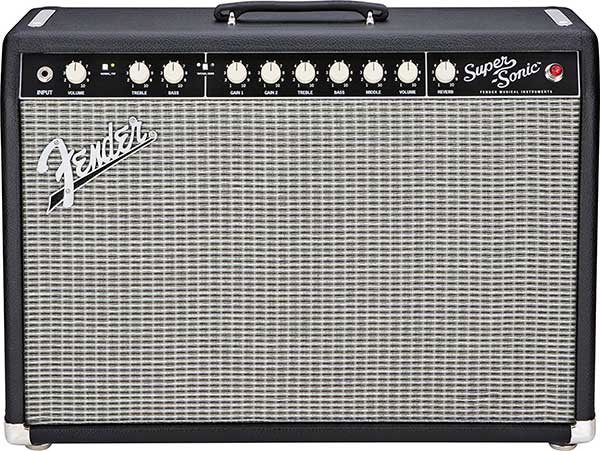 er
Jeff was seen playing these in the late 2000s. He used two heads, each one connected to a separate cabinet. The Super-Sonic 22 is one of Fender's most versatile valve amps. It is able to take you from vibrant cleans to fuzzy high-gain, the Fender Supersonic 22 is certainly an amp that can cover a lot of sonic territories.
Marshall DSL100H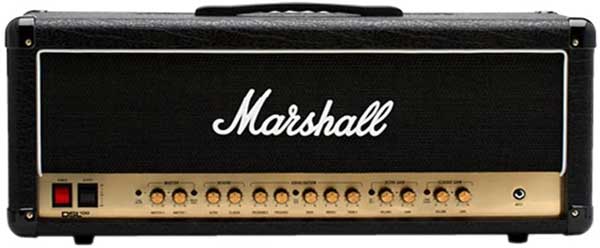 Around 2013, Jeff started using a multiple amp set up live, and one of those amps was this new Vietnamese-made Marshall DSL100H. An $899 amp that one wouldn't imagine a player like Beck would use… But, he did.
Jeff used to have this amp as a backup on stage, usually to the Marshall JTM 45 Plexi. It wasn't actually used many times, but still part of his rig.
Magnatone Varsity
During the '50s and '60s, Magnatone Electronics were one of the first companies to make vibrato loaded tube amps, a few of the players to use them were guys like Lonnie Mack and Neil Young. In the 70's they also were a big amp manufacturer. In 2013, With the help of ZZ Top frontman Billy Gibbons, Magnatone was revived with a range of vintage inspired tone machines! It was Billy Gibbons that introduced these amps to Jeff, during their tour together in 2014, where Jeff was seen using them.
Fender Vibro-King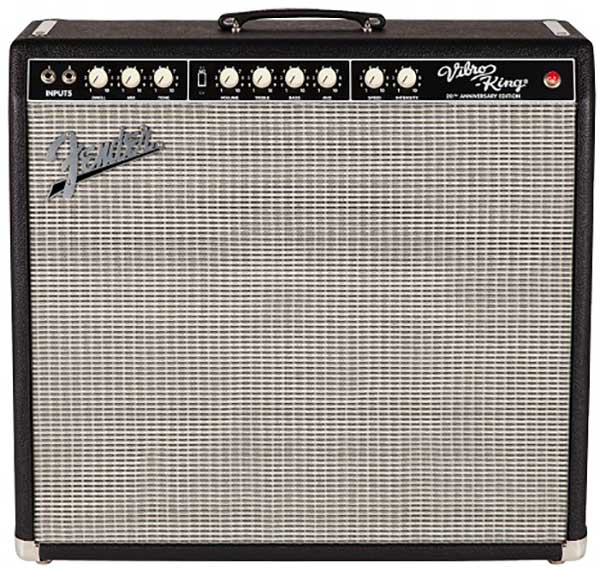 One of the latest additions to Jeff's rig was this amp. He's been using it since around 2010 as one of his main amplifiers. This amp has a very unique voice that's suited to a variety of blues and classic rock settings. With its 3×10 speaker configuration and the big 100-watt transformer, a player like Beck, who has a perfect sense of dynamics, can squeeze out a set's worth of tones with a few simple twists of the guitar's volume and tone knobs. Which is a thing that Beck is very famous for.
Jeff Beck's Pedals and Effects Overview
Beck's always been very innovative and creative in both his playing and his way of handling the controls and gear, always pushing the boundaries of timbre and vocabulary of not just licks, but also sounds. And for those sounds, the list of pedals that were most used and associated with him is both fascinating and extensive.
Dunlop Cry Baby
Probably the most famous Wah pedal ever, played by almost every guitarist that incorporates this pedal to their set-up. Jeff used it a lot in his early career, on the debut album of "The Jeff Beck Group", Beck does this wah-laden take on the tune "I Ain't Superstitious" with the Dunlop Cry Baby.
Colorsound Overdriver
An incredible old pedal that is a big part of British fuzz history. It became popular in the '70s with players like Jeff Beck himself, David Gilmour of Pink Floyd, and Marc Bolan of T Rex. These pedals are generally acknowledged to be the first overdrive pedals ever on market and were sold by the legendary Macaris music store of London. Jeff was a big adept of the pedal in the early '70s and it can be heard all over his early 1970s studio recordings and live work, including the "Blow by Blow" album.
Maestro Ring Modulator
According to Jeff himself, in the Guitar Player magazine edition of September/2003, the legendary Czech musician Jan Hammer, who used it on his Rhoades or Moog synth, gave Jeff this pedal in the '70s. The pedal was the fruit of a collaboration between Maestro, Bob Moog, Tom Oberheim, and the ARP, which resulted in an incredible synth module-like guitar effect. Nowadays, it's very rare and, if found, it can cost around $1,600.
Kustom Bag talkbox
This insane-looking talkbox was literally a bag that hung over the player's shoulder and was dressed in mod fabrics with funky fringed edges that just looked cool. The player spoke into a plastic pipe that connected to a plastic tube, running to a 30-watt driver housed in that sack.
Kustom advertising promised The Bag's "electro-thoracic sound" would "free your musical mind." They only made 100 of these in 1969. You can see Jeff performing "She's a woman" by the Beatles using the bag.
Mu-Tron Octave Divider
Another pedal from the 70's that Jeff still uses to this day, the Mu-Tron Octave Divider. According to Beck's tech, Stevie Prior, Beck uses the Octave divider during his solo shows, and Prior controls them offstage using a rack. When used in conjunction with other sound modifiers, the Mu-tron Octave Divider enables the player to produce a whole new range of synthesizer-like sounds. A built-in ringer provides a fuzz tone in the low register and a fuzz octave up in the high register. Mix and tone controls allow you to blend them and get just the right tone.
EBS OctaBass
In the Rig Diagram done by guitar.com in 2003, you can see this pedal. Among the others talked about here as well. And also, it shows that this pedal is inserted manually into the loop by Steve Prior, Jeff's guitar tech, to reduce signal loss/noise. The feature that this pedal provides is itself very interesting. Being the first unit ever made by EBS, it provided a fast and accurate tracking and a fat natural sound. When you play a note, it "tracks" the note and produces another one, an octave below, to mix in with the note you play.
MXR Power Flanger
Another classic sound that Jeff used a lot throughout his career in the Flanger (an effect that doubles your input signal and plays both back together, slightly out of phase and at a slight delay) in this case, the MXR Power Flanger. Again, a pedal that Prior inserts manually during the show, not just for the noise reduction purposes, but for conservation ones, because Jeff uses a really old grey version of this pedal, and is very specific to its settings.
Boss BF-2 Flanger
This flanger you can also see Jeff using, especially more recently. It's the same principle as the MXR one, but this is the one that is also shown in the guitar diagram previously talked about.
Klon Centaur
The Legendary overdrive pedal and for sure the most glorified one ever. He uses it to get somewhat of a gritty boost, and dirtier sounds come from his JTM45. According to Steve Prior himself, the pedal has been on his pedalboard since he got it and he loves it. Only about 8000 units were made of this pedal between 1994 and 2009, making it extremely rare and expensive, hence the title of the most glorified ever.
ProCo Turbo Rat Distortion
Jeff used one of these in the late 80s, at lower settings, this pedal acts like a cool overdrive that would kick a good amp to a richer sound, at mid-way settings it can already become a filthy animal that would turn the cleanest Fender amp into a high-gain machine, and in its highest setting, it becomes a retro fuzz-like pedal. Jeff used to go between this and the Klon, but he seems to prefer the Klon.
DigiTech GSP-21 Legend
Jeff can be seen using this pedalboard in a couple of live shows, like the Ronnie Scott's, but its most well-known use was in the soundtrack of the movie "Frankie's House". Where he plugged it right into the mixing desk.
Snarling Dogs Whine-O-Wah
Jeff Beck doesn't always use a wah pedal… but when he does, it's the Snarling Dogs Super Bawl Whine-O for sure. This Wah-Wah pedal is very different from others like it. It's got an active circuit, as opposed to a battery-powered toggle pot. So it has a lot more dB and a lot more sweep than other pedals alike.
Hughes & Kettner Tube Rotosphere MkII
Every guitarist knows the swirling sounds of the legendary Leslie speaker. The Rotosphere, which authentically recreates the Leslie vibe in a stompbox format, is possibly the most fabled of the Hughes & Kettner TubeTools pedals. This pedal is probably the closest you can get to a Leslie sound, without the Leslie speaker itself.
Jeff likes to use this unit as a coloring effect for when he wants that big Leslie sound, not always, but in some moments. Maybe during a solo, or even in a place you wouldn't expect, giving the part a unique vibe.
Way Huge Electronics Aqua-Puss Analog Delay
This piece was presented to Jeff by Steve Prior, as Jeff decided to put on his setlist the song "How High the Moon" by Les Paul and Mary Ford. The song needed a pretty good sounding slapback echo delay, and so the Aqua-Puss did the job. Its repeats are pretty accurate to the actual sound coming from the guitar.
MXR Carbon Copy Analog Delay
Another delay that he'll sometimes use it's the MXR Carbon Copy Analog Delay. While the Aqua-puss has its repeats with a sound closer to the guitar, this one has more of a darker sound to it. And so, in a couple of tunes, he'll prefer using it.
Boss CE-5 Chorus
Jeff uses this pedal in combination with the EBS OctaBass, as the unit covers a wide frequency range and features high and low cut filters, he dials it to get the best tone possible, blending the two.
Wrap Up
While he might not be the most highlighted guitar hero of his generation, Jeff Beck is an undeniable genius, and one with an unparalleled personality. His sound is bright, with a razor-sharp edge that immediately makes him stand out from the rest of his peers, he might not have the mystique of his friend Page, but his genuine charm is something that rarely comes across in Rock N Roll, thus making him one of the ultimate figures.
Ever since he was in the Yardbirds his riffs and structure exceeded his timeframe and transcended into the badass future spirit of Rock music. He is now Rolling Stone's 5th Greatest Guitarist of All Time, and so he will remain.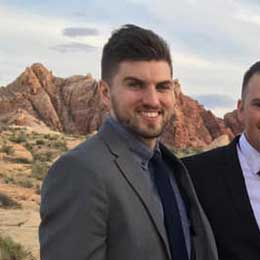 My name is Chris and I've had a passion for music and guitars for as long as I can remember. I started this website with some of my friends who are musicians, music teachers, gear heads, and music enthusiasts so we could provide high-quality guitar and music-related content.
I've been playing guitar since I was 13 years old and am an avid collector. Amps, pedals, guitars, bass, drums, microphones, studio, and recording gear, I love it all.
I was born and raised in Western Pennsylvania. My background is in Electrical Engineering, earning a Bachelor's degree from Youngstown State University. With my engineering experience, I've developed as a designer of guitar amplifiers and effects. A true passion of mine, I've designed, built, and repaired a wide range of guitar amps and electronics. Here at the Guitar Lobby, our aim is to share our passion for Music and gear with the rest of the music community.