If you are a classical music lover, you are probably familiar with the captivating feeling you get when you are listening to a classical piano piece. And, if you're like me, you might even get so caught up in the experience, that you start "playing" on an imaginary piano in your head. Your fingers hit all the right notes and the music that they produce is so magical, you never want this moment to end – the moment when you and the music are one. But then, the recording comes to an end, and you transition right back into reality.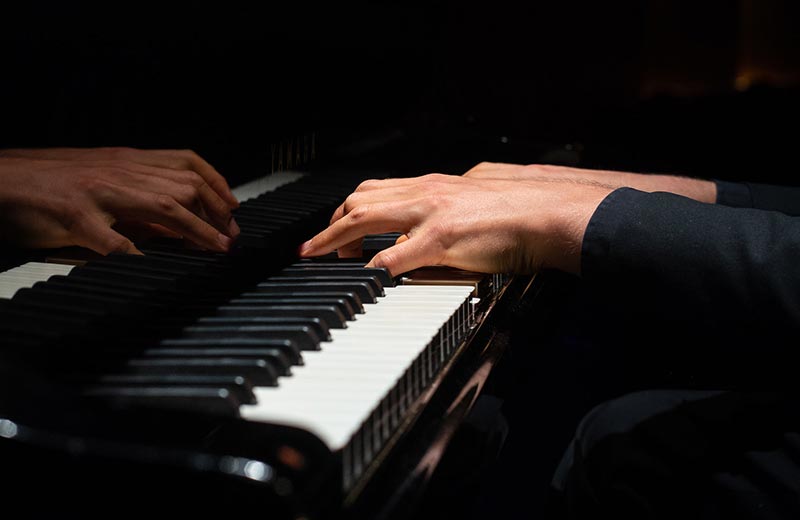 Well, what if I tell you that this dream of playing these beautiful songs is fully possible, even if you have never touched a piano in your life? All you need is a little practice, patience, and most importantly, proper guidance.
And now, let's get straight to the point. The most important thing at the beginning of your piano journey is choosing an appropriate starting point that matches your skill level. This article offers you just that, a compilation of easy classical piano songs that will help you take your first steps in classical piano in a fun manner. So let's begin!
Here is a List of Easy Classical Piano Songs
1. Prelude and Fugue in C Major by Bach
There is no better piece to start your piano journey with than the first prelude and fugue in the first book of "The Well-Tempered Clavier", also known as the 48 Preludes and Fugues. Although they have been intended as technical exercises, they remain elegant and complex, giving the performer a chance to explore all areas of the keyboard.
The Prelude and Fugue in C Major is both beautiful and easy to play. The prelude is composed freely, without a specific form, while exploring a specific musical idea. Most beginners usually chose this piece because of its easy rhythms, hand coordination, key signature, and its pleasant sound.
2. Moonlight Sonata (1st movement) by Beethoven
Ludwig van Beethoven, an iconic figure of Western music, was a German composer and pianist. He plays a leading role in the transition between Classical and Romantic eras. He is also the "author" of the concept of the artist, who surpasses personal tragedy, separate from society, in order to achieve his goal, and in that way, he becomes a hero.
Beethoven's Moonlight Sonata is the byname of Piano Sonata No. 14 in C-sharp Minor, Op. 27, No. 2. It was published in 1802, premiered by the composer himself. The name Moonlight Sonata comes from a review by the German Romantic poet Ludwig Rellstab, in which he compares the first movement of the piece to a boat, floating in the moonlight on Switzerland's Lake Lucerne.
The tempo of the first movement is what makes the piece beneficial for beginners. It was written in C# minor in a modified sonata-allegro form, opening with a triplet figuration in the right hand against each octave in the left hand.
3. Canon in D by Pachelbel
Pachelbel was one of the dominant figures in late 17th-century European Baroque music. Today he is mostly known for his Canon in D, which was originally written for three violins and a ground bass (basso continuo). The piece was composed around 1680-90, but it was published for the first time in the early 20th century. Although the canon was not meant to be played on the piano, this transcription fits perfectly the musical idea of the piece.
The canon is a polyphonic musical work, in which several voices play the same melody, entering in sequence. Pachabel's canon engages three voices. There is also an additional voice, the basso continuo. It differs from the other three, which all play the same melody and plays an independent role in the composition. All in all, this is one of my favorite beginner classical piano songs and I definitely recommend giving it a try!
4. Nocturne Op.9 No.2 by Chopin
Let's be honest here. This Nocturne, written by Chopin, might not be the easiest classical piano piece on this list, especially when you are first starting your piano journey. But, if you have the right amount of motivation, it's not only possible, but also recommendable to start with something that is not-as-easy, but easy enough. And Nocturne, Op.9 No 2 is the perfect choice for that purpose.
This is also the best-known Nocturne of Chopin, which he wrote in E-flat major at around 20 years of age. The structure of the piece is very similar to a waltz with its 34 measures of length, written in 12/8 meter. It opens with a legato melody, played very quietly and is later repeated three times. Each repetition is varied by a lot of decorative tones and trills.
5. Fur Elise by Beethoven
You can guess that there is not a single classical musician in the world, who cannot play this piece. Beethoven's "Für Elise", which is the byname of Bagatelle No. 25 in A minor, was originally composed on the 27th of April in 1810.
The score was published in 1867. That is exactly forty years from the death of the composer in 1827. Ludwig Nohl, who discovered the piece, claims that the original autograph manuscript, which is now lost, had the title: "Für Elise am 27 April [1810]".
The opening of the composition a simple six-note phrase. The tone of the piece is set by the simple beginning of altering between E and D sharp. This then leads to a simple resolution in C – A. This is one of my all-time favorite easy classical piano songs.
6. Gymnopedie No. 1 by Erik Satie
The Gymnopédies are three piano pieces, written by Erik Satie. The composer himself is an eccentric figure in French classical music, who once described himself as a "medieval musician who had wandered by mistake into the 20th century".
Gymnopédie No. 1 has a simple and melancholic nature, which makes it very suitable for novice pianists. The instructions of the composition inform us, that the piece should be played in a "painful manner". In order to achieve that effect, the melody uses mild deliberate dissonances against the harmony, which brings a piquant, melancholy nuance to the piece. It starts with a few bars of an altering progression of two major seventh chords – on the subdominant, G, and the second on the tonic, D.
7. Lullaby by Brahms
You probably remember this composition from your early childhood. Nowadays, this is the most recognizable lullaby song, used by parents worldwide to put their beloved children to sleep. It's quite difficult to imagine, that the composer of this "children's" song is actually a powerful figure in 19th-century music and is even described by some as the "last great composer in the Classical tradition". Brahm's music is often referred to as "autumnal". It is passionate, yet controlled, refined, and painted with melancholy.
This is a very easy melody to learn, almost too easy, so if you want to start literally from the first step of the ladder, then this piece is for you. It's slow and there are no complicated chords or rhythms.
8.

Morning mood by

Edvard Grieg
Norway considers Edvard Grieg as its greatest composer. Together with Sibelius and Nielsen, he is responsible for putting Scandinavia on the musical map. Morning mood is a piece, based on Norwegian fairy tales. Peer Gynt was originally written as a prose-poem by Ibsen. But when his work became more popular, the writer decided to turn it into a play in 1876.
Grieg, as the master of miniature, saw a big opportunity in the stage version of the poem. He wrote the music for its first production and the final result sounds solemnly, captivating, and a little mysterious. It's written in E major with 6/8 time signature.
The magical sound of the composition compensates its simplicity and that makes it the perfect piece for any beginner piano player.
9. Waltz in A minor by Chopin
Here is another beautiful piece by Chopin. All of the Polish composer's music includes a piano, as it was his favorite instrument. He was also particularly drawn to dance forms. A perfect example of that is Waltz No. 19 in A minor for solo piano. It is one of the shortest and easiest pieces ever written by the composer, which gives any beginner the perfect opportunity to have a taste of Chopin's genius.
The piece is saturated with deep sadness, which is interrupted by moments of strong hope and fleeting joy. It consists of two main themes – the first one is a simple melody, conveying a sad image with a lot of decorative ornaments. The second theme is more joyful, but still holds a hint of sadness. Then, a modulation in A major comes halfway through the musical work, as a joyful melody. The piece ends with the main theme, followed by a coda.
10. A Chorale Op. 68 No.4 by Schumann
Instead of drawing the listener into the composer's enigmatic inner world, Schumann invites us into a fanciful, introspective, and bombastic atmosphere. He captured the innocent spirit of early German Romantic literature, as no other did. The German composer, born on June 8 1810, was the most elusive composer of the Romantic period. He wrote some of the greatest music of the era, as well as some of the weakest. He created his music mainly during his manic episodes, as he was suffering from what is most likely bipolar disorder.
The Chorale in G major is part of his "Album for the young", which he composed for his three daughters in 1848. The album consists of 43 short pieces, all perfectly suitable for beginners.
11. Dance of the Swans by Pyotr Ilyich Tchaikovsky
"I am Russian in the completest possible sense of that word." – This is what Tchaikovsky wrote in a letter to Madame von Meck in 1878. The composer had a very unique style, combining Russian folk songs with Western European technique; the grandiose with the haunting and beautiful; nationalism with his own personal agenda.
The Romantic composer's ballet "Swan Lake" had its first unsuccessful premiere in 1877 in Moscow. It was revised two years after Tchaikovsky's death in 1895. The "Dance of the Cygnets" is a playful dance from the ballet with a wonderfully innocent character. This version, which is most commonly encountered today, is an edited one, created after Tchaikovsky's death for the second premiere. Now, the melody of this piece is the most emblematic element, associated with the ballet. The piano version of the composition is suitable for any beginner.
12. Funeral March by Chopin
Well, this is the third time Chopin's name appears on this list. We just can't get enough of him, as he wrote plenty of beautiful pieces, which are also easy to play. Chopin's Funeral March is the third movement of his second Sonata in B-flat minor, op. 35, published in 1840. The composition consists of 4 movements in total. With its melancholic, dark atmosphere, this piece has become an archetypal evocation of death.
The movement opens with a repeated B♭ and it lasts for almost three measures. It's then accompanied by alternating B♭ (without the third) and G♭ major chords, that sound like a ringing funereal bell. This theme appears several times throughout the composition.
13. Truman Sleeps by Philip Glass
Philip Glass is a modern classical music composer, known as one of the founding fathers of minimalism. His interest in repetitive patterns and shifting layers makes him a unique figure in 20th-century music, along with Steve Reich. The vast productivity of the modern musical virtuoso and the wide emotional range and lyricism of his music is what makes him recognizable nowadays.
"Truman sleeps" is a piece by Philip Glass, created for the movie The Truman Show (1998). The composition is very haunting, enigmatic, and beautiful at the same time. Its repetitiveness and simplicity makes it the perfect piece for any beginner piano player. The piece sounds classical and modern at the same time. In the beginning it starts with a chord progression, based in F minor, and then continues with a second progression in A-flat major.
14. Swanee by George Gershwin
The American composer George Gershwin had significant importance in the musical history of the 20th century. However, this should not obscure the fact that he was in essence a songwriter. The way he often composed was by taking a no more than a four-minute frame of a popular song with a predictable verse-and-chorus structure. This talented way of creating music led to his first Broadway success in 1919 and his first "Classical" success in 1924.
Swanee is a perfect example of this way of composing. The song is his first hit, which he made in 1920, recorded by Al Jolson. The sound of it is very simple, but enriched by surprisingly original, jazzy sounding modulations. The lyrics of the original song were written by Irving Caesar. I recommend this piece highly to any beginner. The song is very catchy with beautiful harmonies and the atmosphere it brings is light and joyful.
15. Primavera by Einaudi
Ludovico Maria Enrico Einaudi is an Italian composer, who composed the scores for various films and television productions, for example – "This Is England", "The Intouchables", "I'm Still Here".
Primavera is the name of a soundtrack from the movie "The Intouchables". It's a beautiful and simple peace. When played, this composition feels like an ancient story, which fills you with grace and wisdom. It is perfect for beginners, who want to play something that sounds both classical and modern.
16. Adagio in G Minor by Albinoni
Today, the Italian Baroque composer Tomaso Giovanni Albinoni is mostly known for his instrumental music, which captures the attention of Johann Sebastian Bach, who later wrote at least two fugues on Albinoni's themes. A big part of Albinoni's work was lost in World War II with the destruction of the Dresden State Library, which is the reason why we have so little information about his life and work. Ironically, one the most famous pieces, attributed to him – the Adagio in G Minor, was actually composed by Remo Giazzoto, a composer and musicologist, working as a cataloger of the compositions of Albinoni. This is pretty funny, considering the fact that the fame of the Baroque composer rests on this piece.
The Adagio is suitable for any beginner musician. It's in a slow pace, with an easy rhythm and beautiful Baroque harmonies. The piece is also widely used in film scores, as it adds a beautiful, haunting, and melancholic atmosphere.
17. Pavane For a Dead Princess by Ravel
The music of the French composer Maurice Ravel is characterized by exquisite craftsmanship. Another famous composer, Stravinsky, once described him as "the most perfect of Swiss clockmakers". His music has a scent of luxurious exoticism very similar to Debussy's. He often blurred the boundaries between serious and light music, making his works eclectic and adventures.
Pavane pour une infante défunte or translated in English – Pavane For a Dead Princess was written in 1899. The piece was dedicated to the French-American musical patron Princesse Edmond de Polignac. Тhe title of the piece is actually misleading, as this work is not telling a story about the death of a young girl, or as Ravel's said with his own words: "Do not attach any importance to the title. I chose it only for its euphonious qualities. Do not dramatize it. It is not a funeral lament for a dead child, but rather an evocation of the pavane [a stately, 16th-century Spanish court dance] which could have been danced by such a little princess as painted by Velázquez."
This tutorial is a simplified version of the original composition. It is made to be suitable for beginners, without taking away from its beauty and richness. All in all, this is easily one of my favorite easy piano songs.
18. Traumerei by Schumann
This is probably the most known composition of Robert Schumann. It's part of his famous set of 13 pieces, called Kinderszenen (Scenes from Childhood). The composition is used as an opening and closing soundtrack of the 1947 Hollywood film "Song of Love". Traumerei is also the title of a The German biographical film on Schumann from 1944.
Träumerei is the 7th piece from the album. The main key is F major and the form is ternary: A – B – A, which is a fairly simple structure. The first section of the classical piano piece consists of two four measures phrases. The second phrase is a variation of the first. Both of them end with a half cadence.
19. Eine kleine Nachtmusic, K525 by Mozart
Mozart – the prodigy composer of the classical era, who possessed of an astonishing compositional fluency, completed Eine kleine Nachtmusic on 10 August 1787 in Vienna. The piece is also known as "A Little Night Music". The original work was written for a chamber ensemble 2 violins, viola, and a cello with optional double bass. It consists of four movements – 1. Allegro; 2. Romanze: Andante; 3. Menuetto: Allegretto; 4Rondo: Allegro.
This tutorial covers only the first movement of the composition – the Allegro. It starts in sonata-allegro form, opening with an ascending Mannheim rocket theme. The second theme is in D major, the dominant key of G major, which is the original key of the piece.
20. The Elephant by Saint-Saens
Camille Saint-Saëns is one of the most significant French composers of the 19th century. His long life allows him to encompass both the Romantic era and its transition into the modern age. He was also a musical prodigy, as he gave his concert debut at the age of 10.
"The elephant" is a piece, which he wrote as a part of "Le Carnaval Des Animaux", or also known as "The Carnival of the Animals" in 1886. This is a humorous musical suite, which consists of fourteen movements. The compositions were written for a private performance. After that, Saint-Saëns banned the suite from concerts, as he was worried that it might ruin his reputation as a serious composer. "The elephant" was originally written for double bass and piano. This piano transcription is meant to be played in a very heavy manner. The easiest way to achieve this effect is to imagine a real-life elephant, moving through the Savanna, and imitate that image with your playing.
21. Raindrop in D Flat by Chopin
I know what you are thinking – Chopin again?! Well, it's hard to escape his influence, considering the impact his music has on the history of music. Oscar Wilde made a comment about Chopin in 1891: "After playing Chopin, I feel as if I had been weeping over sins that I had never committed, and mourning over tragedies that were not my own."
The Raindrop Prelude, also known as Prelude Op. 28, No. 15 is one of 24 pieces. The variety of works, which this set includes, are full with harmonic surprises and mysterious melodies. They later inspired Debussy and Rachmaninoff.
This Prelude is the longest of them all, usually lasting between five and seven minutes. The piece got its nickname for its repeating A♭, which appears several times throughout the piece and many listeners think, that it resembles the repeating sound of a raindrop. The composition opens with a theme in D♭, which later changes to a "lugubrious interlude" in C♯ minor.
22. Ballade Pour Adeline by Paul de Senneville
Originally, this work was composed by Paul de Senneville as a tribute to his newborn daughter, Adeline. The pianist, who is most associated with this piece is Richard Claiderman.
The composition starts with arpeggios in order to create the water imagery. What contributes to the contour of this piece is the constant switch between dynamics – crescendo and decrescendo. The progression in the beginning of the piece I-IV-V7-I, which repeats itself two times.
I highly recommend this wonderful piece to any beginner not only because of its lovely sound, but also because the skills, that can be mastered, while playing it. It is a relatively popular piece, and can be mostly heard at weddings and other events of that sort.
23. Serenade in D minor by Schubert
Schubert is often described as the greatest melodist in the history of music. It is debatable whether his works should be attributed to the Classical or Romantic period. Аt one hand, his music clearly displays Classical forms, and, with few exceptions, is almost always missing any descriptiveness or external allusion; on the other hand, his music is very dependent on the almost hedonistic pleasure for its own sake, which the melody brings and is often sacrificing the balance, so distinctive for Classical music, for the sake of spontaneous imagination.
The Serenade in D minor, also known as "Ständchen", was written by the composer as a song for solo voice and piano on July 1826. It was originally created as a "Song" in act 2, scene 3 of Shakespeare's Cymbeline. The adaptation for solo piano, which is also used in this tutorial, was made by Liszt, published in 1838 as no. 9, "Ständchen von Shakespeare". The emblematic melody of this song is what makes it unique. It is definitely an interesting piece to start your piano journey with and without a doubt it will intrigue anyone, who hears you play for the first time.
24. Sonata in C by Mozart
When writing Piano Sonata No. 16 in C major, Mozart intended it to be played by beginners. The piece is even known for its nickname "Sonata semplice". It consists of 3 movements – 1. Allegro in 4/4 meter; 2. Andante in 3/4; and 3. Rondo: Allegretto in 2/4.
The Allegro is written in sonata form in C major. Here we can notice the familiar opening theme. Mozart wrote the second movement in G major – the dominant key of C major. In the development, the chord progression starts with G minor, then B♭ major, then C minor, then G minor, and finally back to G major, at which point the recapitulation occurs followed by a short coda. The third movement is written as a Rondo in the original C major key. Here, the theme of the first movement appears again and is followed by a third theme, which is in A minor key and modulates through many different keys before modulating back into C major. Then, the original theme appears again, followed by a coda, and finally ends in C major.
25. Waltz No.2 by Shostakovich
Shostakovich (1906 – 1965) is a very influential figure in the modern music of 20th century. The Russian composer was often dismissed as a reactionary or a lackey of the Soviet regime. Many of the composer's works were written under the pressures of government-imposed standards of Soviet art. He was in onstant inner conflict – from celebrating the Soviet regime to trying to break free from it.
Shostakovich's Waltz No.2, which is better known as Jazz Suite No. 2, has mysterious, lascivious qualities, which is probably why it was chosen by the American film director Stanley Kubrick as a soundtrack for his movie "Eyes wide shut". The Waltz is a part of the Suite for Variety Orchestra, written in 1938. The score of the composition was lost during World War II. In 1999 a piano score was rediscovered, which led to the reconstruction of three of the movements.
26. The Blue Danube Waltz by Johann Strauss Jr. II
Johann Strauss II is often referred to as the "Waltz King" of Vienna. As a young boy, he rebelled against his father, Johann Strauss Sr., who taught waltz to the tunes of his famous band. He forbade his son to follow his professional footsteps, but as any young man, he rebelled against his father's wishes and started studying the violin. After gaining a reputation as a skilled violinist, Johann started his own orchestra, while also conducting and composing. Nowadays, he is considered to be the most famous one of the Strauss family.
Strauss composed "The Blue Danube" in 1866 and it has been one of the most consistently popular pieces of music in the classical repertoire. It has even made its way into the popular culture – Stanley Kubrick's 1968 film "2001: A Space Odyssey" uses the piece as a soundtrack.
This simplified piano adaptation of the Waltz is a perfect fit for any beginner, who likes the solemn atmosphere of the piece.
27. Lacrimosa (from Requiem in D minor) by Mozart
As Albert Einstein has once said: "We cannot despair about mankind knowing that Mozart was a man. No other composer has been equally accomplished as Mozart, as the range of his musical output is extraordinarily wide.
Mozart composed part of the Requiem in D minor in Vienna in late 1791. Unfortunately, it was left unfinished, because of his death on 5 December the same year. When Mozart began the composition process, he was in good health, but when it began to fail, he became obsessed with the idea that he was writing for his own death. And when his predictions became true, his widowed wife asked Mozart's assistant to finish it. The work was completed in 1792 by Franz Xaver Süssmayr, an Austrian composer and conductor.
Lacrimosa is a section, part of the requiem. This piano transcription of the main melody of the piece expresses fully the solemn atmosphere, the grief, and the humility any human faces before the face of death. In this tutorial, the piece is simplified, making it suitable for people who are just starting their piano journey.
28. Musette in D by J.S. Bach
With his compositional style, Johan Sebastian Bach demonstrates a profound understanding of both harmonic progression and Baroque counterpoint. The music he composed was both sacred and secular. During his life, he was considered to be the greatest composer of counterpoint music ever.
This piece is found under number 22 in the "Notebook for Anna Magdalena Bach". It was dedicated to the second wife of Bach, Ana Magdalena Bach in 1725. It includes numerous works, connected with members of the Bach family. This Musette has created some attribution problems, so more recent and authentic editions have "composer unknown" written at the beginning, indicating that it is not guaranteed, that J. S. Bach was in fact the original writer of the whole album.
Тhis piece is meant to be performed in a way that preserves its rich variety of timbre. The performer should make a noticeable contrast between the elements in the first part. The same should be done between the rhythmic element and the chromatism, which is found in the central part. The speed should be moderate but not excessively, so as not to deprive the piece of a pleasant sensation of fluidity.
29. Venetian Boat Song Op. 30 no. by Mendelssohn
Felix Mendelssohn's music cannot fit easily with other Romantic music. He preserved Classical ideals of harmony and form and because of that, it was suggested that he could be called neo-Classical. His music was a mixture of Beethoven's orchestration style, Bach's fugal technique, and Mozart's clarity of musical thought and that made him a highly admired figure among the conservative music lovers.
The "Venetian Boat Song" is a part of the album "Songs without words", which consists of short lyrical piano songs. The piece is written in F# minor and in 6/8 time signature and here Mendelssohn's gift for melody is well displayed with the gentles and graceful flow of the song. The piece is inspired by his fascination with gondolas, which began from the moment he arrived in Venice for the first time.
30. Prelude Op. 28 no. 4″ in E minor by Chopin
Well, again, I chose a work of Chopin. And not only I put his name for the 5th time on this list. I also chose to end the article with him. You are probably asking why. Here is my answer – as his favorite instrument was in fact the piano, he had developed an original and sensitive approach to the keyboard, which can also be noticed in his compositions. He is often called the first poet of the piano, as he was able to create music that is so bound up with the instrument for which it was conceived, that it cannot be imagined to exist apart from it. He had the rare gift to create very personal melodies and his music is haunted by a poetic feeling that has an almost universal appeal.
Prelude Op. 28 no. 4 is a piece, which is a part of Chopin's 24 Preludes, Op. 28. The 4th prelude is written in E Minor with an unusual for the composer mournful character. The piece is just one page long, but it's one of the most beautiful and heart-wrenching pieces ever written. At first glance, it looks almost too simple – just a five-note melody (for the most part) over a bunch of block chords. It's incredible that Chopin was able to write something so remarkable from this texture.
Wrap Up and Tips for Beginners:
So, there is nothing left for me to do, but to wish you good luck with your piano endeavors! But, before we part, I want to give you some final guidelines, which will make your piano growth easier.
Firstly, if you start with a particular piece and during the process you discover, that it does not suit your skill level – feel free to switch to something easier. It's better to start simple, achieving small goals, than to lose hope in the collision with a more complex piece.
Secondly, it's better to play for 15 minutes a day, EVERY DAY, than to sit on the piano once a week for 3 hours. Repetition, done in small chunks in the course of a long period of time, helps you to memorize the music faster.
And thirdly, have fun with it. Always chose music, that you enjoy. Don't start learning a piece, just because it's popular. Play music, that means something to you. That way you will be more likely to have the motivation for practicing on a regular basis.
Well, I think you are now fully equipped to start your piano journey. Let us know if you find any good beginner classical piano songs that we should add to the list in the comments below.
We must part for now, but remember to check our website regularly, as we have more articles about everything piano related coming your way. Good luck and don't forget – "Life without music would be a mistake". – Friedrich Nietzsche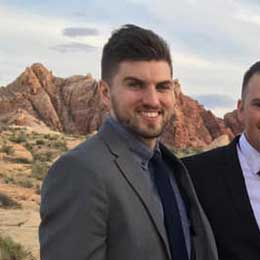 My name is Chris and I've had a passion for music and guitars for as long as I can remember. I started this website with some of my friends who are musicians, music teachers, gear heads, and music enthusiasts so we could provide high-quality guitar and music-related content.
I've been playing guitar since I was 13 years old and am an avid collector. Amps, pedals, guitars, bass, drums, microphones, studio, and recording gear, I love it all.
I was born and raised in Western Pennsylvania. My background is in Electrical Engineering, earning a Bachelor's degree from Youngstown State University. With my engineering experience, I've developed as a designer of guitar amplifiers and effects. A true passion of mine, I've designed, built, and repaired a wide range of guitar amps and electronics. Here at the Guitar Lobby, our aim is to share our passion for Music and gear with the rest of the music community.