Love songs have a very uncanny way of talking directly to our hearts. Even if we don't have a hand in the composition and writing of the song, we still feel moved by the lyrics and the melodies of the song. Love songs can be a very powerful cocktail that gets us drunk of emotions. It can also be a wonderful tool for imagining or reliving the different pleasures (and pains) we have come to associate with being in love.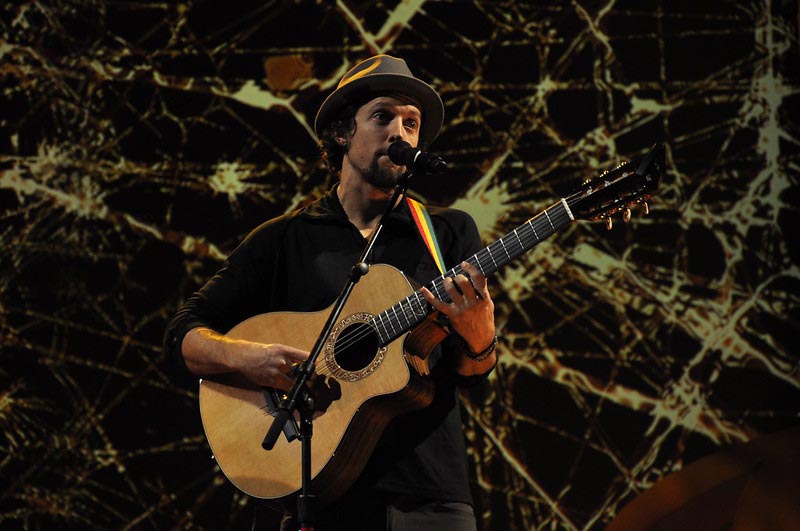 You don't have to prepare a sonnet or a villanelle just to impress or to profess your love for someone. There's also no need to write a lengthy letter that only confuses the reader about what you really want. Let the beautiful melodies of the guitar and the heartfelt lyrics of the love song do the talking. Start with these easy love songs to play on guitar and get ready to feel deeply in love all over again.
Here is a list of Easy Love Songs to Play on Guitar
1. Stand by Me by Ben E. King
Genre: R&B
It doesn't matter if it is love for a friend or someone whom you cannot imagine spending your life without. This 1961 is one of the most iconic musical pieces ever composed. Whether you're an avid fan of rhythm and blues, pop, or soul, this is a song that is a must-have in any collection. Not only is this R&B classic one of the elite 500 songs that the planet considers as all-time greats. It is also one of the best love songs ever to come out from the 1960s.
And you know what? Playing this on your guitar can teach you many different things. Not only are the chords very easy to pick. The bassline is also phenomenal to use as a practice piece for your fingerstyle. You don't even need to rush into things. The slow tempo should make learning this song a breeze, even though you may already have beginning symptoms of arthritis. So, go on and try this song, while looking at your partner straight in her eyes and saying, Stand by Me.
2. Can't Help Falling in Love by Elvis Presley
Genre: Pop
This is one of the best and easiest love songs you can play on any string instrument. While there are more chords than your standard beginner songs, it helps a lot that the tempo is a very relaxed 72 BPM. You can strum it like any other beginner. Or you can impress the one you are courting with an excellent arpeggio. Regardless of how you want to play this song, expect that it will only be the most beautiful melody you'll ever hear.
This 1961 Elvis Presley hit is perfect for serenading someone. I have friends who have fallen for each other when the guy played this piece to the girl. I'm not saying that it will work on your case. What I'm saying is that there's no harm when you try. If the girl doesn't budge, at least you've given her one of the most beautiful gifts you can give – your guitar playing skills.
3. You are My Sunshine by Jimmie Davis
Genre: Country
People will think that a country song hardly qualifies as a love song. I beg to differ. Three out of four country songs that top the Billboard charts tackle issues about love. These issues include love and devotion, the end of a relationship, and a rocky relationship. All of these are issues that are very close to the heart. Country artists also know them by heart. That is why I always consider the country genre to be one of the most important sources of love-themed songs that we all can relate to.
A country standard, this 1939 song has been covered by so many artists throughout the decades. Not only does it have a very lovely melody, but the lyrics are also very relatable, too. The words here are what you'd want to tell your dearly beloved. It expresses just how much he or she means to you. And we all know how the warm glow of sunshine makes us feel. And when you play this piece on your guitar, you'll know you're bringing sunshine into your lives.
4. I Will Always Love You by Dolly Parton
Genre: Country
I know you're more familiar with the 1991 version of this song by Whitney Houston. However, the original 1973 version says it all. Country darling, Dolly Parton, wrote this love song as a parting gift for her mentor and then-partner, Porter Wagoner. It is that kind of song that I believe couples who are parting ways should listen intently to. The song's message is very clear. You can always part ways with your once-beloved with respect. Both of you have gained something from your relationship. Be thankful and wish your ex-partner the best in life. You'll be able to move on a lot better this way.
This piano-heavy country love song can be tricky to play on the guitar. The arpeggio style is not that ideal because of the slow tempo of the song with only 66 beats per minute. However, it is still possible to play the song if you're mindful of the correct strumming pattern. The chords should make this piece easy to execute.
5. Unchained Melody by The Righteous Brothers
Genre: Blue-eyed soul
Here's another love song that can be tricky on the guitar for beginners. It doesn't have a very complicated structure. However, the best way to play this 1955 Alex North original is by using a fingerpicking technique. This is the only way you can hit the individual notes of the song and give it a more melodic, piano-like character. It should be easy enough to pick the individual strings because of its relatively mild and gentle tempo of only 72 BPM.
The Righteous Brothers were one of the many artists who covered this song in 1965. The lyrics were penned by Hy Zaret and talks about the feelings of an inmate who is longing for his loved one in the outside world. It is a very sad song that many of us can relate to today. We may not be in prison, but we can also be prisoners of something else. It's all about getting separated from the one that you truly love, hoping that she'll still be there when you return.
6. I'll Have to Say I Love You in a Song by Jim Croce
Genre: Country Folk
You already know what to say. You've practiced your lines in front of the mirror and in your head. You also know the correct actions to take to respond. But, when you're already in front of her, the words simply don't come out. Most of us have been through such a predicament. And if you think you've mustered enough courage to speak your heart, I beg you to try this 1973 country love song first.
I know some of you may not agree that this is an easy song to play. Some of the chords are not for beginners. However, they are simple enough that even kids can master the chords after only several sessions. What is very fascinating about this love song is its arpeggio. It is a great music piece for getting introduced to the fingerstyle. And once you've learned the fingerstyle of this song, you'll never go back to strumming ever again. Besides, the one you love might answer you in the affirmative the moment you play the arpeggio of this Jim Croce classic. All in all, this is one of my all-time favorite easy love songs to play on guitar.
7. Something by The Beatles
Genre: Rock
Most of the love songs that The Beatles wrote in the 60s contained allusive and cryptic lyrics. That's why George Harrison's song is a welcome change. Harrison drew inspiration from his relationship with Pattie Boyd, one of the 60s' most popular models. Harrison married Boyd in 1966. Something is a very sentimental and unabashedly straightforward love song. It talks about the reciprocal nature of romantic relationships. The lyrics contain both confidence and doubt. These are the very same emotions that we feel whenever we're in love. No wonder people love this 1969 rock love song.
The song's slow tempo of 66 BPM is ideal for beginners. You can easily strum the chords or even try your hand at the fingerstyle. The C major commands the opening sections of the song. The middle eight has the A major, before returning to the C major for the mesmerizing guitar solo. All these attributes make this song ideal for people who want to have an easy way of playing a fantastic piece.
8. Wonderful Tonight by Eric Clapton
Genre: Soft Rock
One of the most beautiful songs ever to be written in the 70s, Wonderful Tonight has a very interesting storyline. Eric Clapton wrote this love song for Pattie Boyd, who was undergoing divorce proceedings at the time. The friends were to join Paul McCartney and his wife at the Buddy Holly party. The lyrics reflect what many of us guys feel about our partners. We always have this funny way of saying nice things to the person we love, without ever telling them how much we love them.
And even if you don't feel that way about the lyrics, I'm pretty sure you'll feel good about the melody. It's soft that it can replace your favorite lullaby. I find it very interesting to play at night. The individual notes of the arpeggio style create a rhythm that is a bliss to listen to. I'm confident your lady friend or even your partner will feel the same way if you play this song to her.
9. Love Me Do by The Beatles
Genre: Rock and Roll
Most folks think of the lyrics of this 1962 Beatles classic as nonsensical, if not grammatically erroneous. However, it doesn't take a scholar to decipher the message that the singer is trying to convey. It's the perfect love song to sing and play if you have someone who is not reciprocating your affection. You can call it begging for someone's love, attention, and affection.
Three very simple chords make up this classic love song with a rock and roll twist. What I love about this piece is the use of a harmonica to further improve the song's harmonic qualities. I encourage you to play Love Me Do using both the guitar and the harmonica at the same time. I've seen street performers do this by connecting the harmonica to the body of their guitar via a rod. As they are playing the chords, they are also busy playing the notes on the harmonica. Try playing this song, complete with the Everly Brothers-like harmonization of the beseeching "please" and you'll win your girl's heart.
10. All of Me by John Legend
Genre: R&B
This song is 2013's biggest surprise. It got almost everyone humming the melody or even singing the lyrics wherever they are. And why not? The message is as clear and catchy as a well-written letter to someone you love. And then there's the melody that some think was played by angels. We haven't talked about the music video yet. Overall, All of Me is a phenomenal song that enters the ears in a very smooth way and finds its structure communicating all the way to the human heart.
Strumming for beginners is acceptable. The song has a very predictable chord progression that no one can ever miss. And if you want to impress your lady friend or your loving partner, then you should always strive to learn the song's fingerstyle. The love song's tempo will never tax your wrists or your fingers. If you hit the correct notes, the melody you produce will be like the soft words you whisper in your partner's ear.
11. Perfect by Ed Sheeran
Genre: Pop
Ed Sheeran's 2017 monster hit song, Perfect, is the 'perfect' piece to play at wedding celebrations, anniversaries, and other special occasions. Perfect has a very fascinating storyline that many of us can associate with. You may have this special friend of yours in your childhood, knowing well that she is special. Circumstances sent you on different paths, only to meet again by fate. That's when you realize that you're truly meant for each other. Sounds familiar? Well, this is what the song is telling you.
And if you have the same love story, Perfect would be the appropriate piece to play on your guitar. Don't fret so much about the technical aspects of the song. Pay attention to the rhythm because this is what gives this love song its unique character. Strum it. Fingerpick it. Do as you please. What's important is for you to hit the right notes to make the melody sound magical. Overall, this is one of my favorite easy love songs on the guitar and most people will also recognize the song.
12. A Thousand Years by Christina Perri
Genre: Pop
Don't take this song's message literally. Everyone knows that Perri wrote this 2011 pop song especially for the Breaking Dawn part of The Twilight Saga. And if we know anything about vampires, a thousand years is never enough. Suffice it to say that the message is one of eternal love. It's what you will want to convey to your partner if you think that a lifetime is not enough to show how much you love her. Well, I know you get the point.
Playing A Thousand Years on the guitar is quite easy for beginners. The strumming pattern requires mostly down strums. It's a lot easier than having a combination of down strums and up strums at varying intervals. If you really believe in the message of the song, then you should play the fingerstyle. Nothing can be more beautiful than the melody of the individual notes reaching the ears. And while your partner may not be Bela, you can bet that you've already won her heart.
13. I'm Yours by Jason Mraz
Genre: Pop
Whoever said that you should be as serious as a judge handing out a sentence when professing your love to someone? You can have it fun and still deliver on the right message. This is exactly what Jason Mraz's 2005 hit song, I'm Yours, does. There's no doubt that the music piece is a love song delivered in a bright and lively reggae platform. It's perfect for carefree couples who prefer a more relaxed company than one that has corporate world-like seriousness. Loving should be as fun as living in this free world. That's the message.
The upbeat tempo of the song makes it a worthwhile piece to play. I won't blame you for standing up with your guitar in front of you playing this song. You can dance to its vibrant groove or have your partner swing her hips and bump against yours. You can also get your partner to accompany your guitar playing with an instrument of her own. This should make for a very interesting piece for you and your partner to have fun, while also relishing the love you have for one another.
14. Fall for You by Secondhand Serenade
Genre: Emo
We've all been there. We make mistakes in our relationships. Some of these mistakes can be so costly that our loved ones are already contemplating on giving upon us. And somehow, a part of us is screaming not to let go. And if you're in the same predicament, then you should find inspiration from Secondhand Serenade's 2007 song. It is a rock song that serves as a wonderful vessel for emotional expression. And even if you're not dying to keep your relationship stay afloat, this song will still be a fascinating piece to remind you and your partner of what you set out in the beginning of your relationship.
Fall for You's confessional lyrics blends so well with its simple song structure. Guitarists will have no trouble picking the notes or even strumming whole chords to give the piece its emo-heavy appeal. Make sure to have several boxes of tissue on your side when playing this song. It may be a rock piece, but it sure can hit the heart so hard if you're vulnerable enough.
15. It Must Have Been Love by Roxette
Genre: Soft rock
If you still believe that love songs don't have a place in rock music, think again. Not only does this 1987 song prove that love knows no boundaries or limitations. It also does it in a style that many people at the time can truly appreciate. This song by Roxette has all the nice elements of rock and given a fresh upgrade by making its structure more melodic. Beginner guitarists won't have problems playing this soft rock classic. It only requires basic strumming of at least 5 very simple chords. I play it arpeggio; although, you should stick to the basic strumming if you're a newbie.
The song is about the regrets we have when we lose someone we love. It is easy to put oneself in the shoes of the artist singing the song. The lyrics are vivid enough to allow you to almost 'experience' them. That's the magic of love songs. These music pieces have the uncanny ability to transport you right into the core structure of the song.
16. You're Still the One by Shania Twain
Genre: Country pop
Many of the love songs ever written were inspired by the songwriter's personal experiences about love and heartbreaks. This 1998 Shania Twain pop song is no different. Twain wrote the song as an address to the critics of her romantic relationship with Robert Lange, who was 16 years her senior. It silenced the critics and allowed the couple to enjoy 17 years of happy life together. So, if you're a little bit disheartened by the detractors or critics of your relationship, then you can always play Twain's melodic message to your partner.
You don't need to fret if this is your first time playing the guitar. This song has chords that even a grade school child can play. The progression is also easy and the tempo is slow enough to allow you familiarity of the song's rhythm. And once you've gained confidence in playing the basic techniques, you should be able to transition into the arpeggio very easily. Take your time. This is a beautiful song that you simply cannot rush.
17. Someone Like You by Adele
Genre: Soul
This one's a real heartbreaker. It talks about coming to terms with the realities of a broken relationship. Most of us have experienced the same ordeal that the song's protagonist has gone through. And while we do wish our former partner all the best, there's still that wishful thinking that he or she would run back to us. Someone Like You has this powerful message that everyone seems to grasp the very first time they hear the song. And if you add Adele's deep, soulful voice in the equation, you've got a powerful ballad that stirs the heart.
Playing Someone Like You requires basic knowledge of fingerstyle. Don't worry if you're not yet familiar with this technique. Strumming it should still give you a nice melody that you can sing along. The tempo is mellow enough that following the song's rhythm shouldn't be difficult. Just warm up those finger joints and get ready to belt your own vocals.
18. Wherever You Will Go by The Calling
Genre: Post-grunge
It is always a wonderful feeling to be in love. It's as if there's nothing in the world that you cannot accomplish or an obstacle you cannot surmount. But what if the reason you can do all these incredible things is no longer here? What if you know that your time's up and you begin wondering how your loved one will be able to continue living without you? Wherever You Will Go may not be the kind of love song that you have in mind. However, its lyrics make us think about issues that can have a dramatic impact in our lives in general.
I decided to include this song because it has a very catchy melody and rhythm. Also, its fingerstyle is something that every beginner guitarist should learn. Getting the technique right can help you play other songs in a more melodic and harmonic way. If this bothers you, then you can always shift your playing technique to basic strumming. The song will still sound good that way.
19. Beautiful in White by Shane Filan
Genre: Pop
Thinking of giving a wonderful surprise to your bride on your wedding day? Shane Filan has the right song for you. The song puts you in the shoes of the groom who feels very blessed to have the love of his life forever. It's some sort of an affirmation of one's love. This song is not as popular as Ed Sheeran's Perfect. However, a lot of people find the song to be just right for their tastes that it has become a staple in many wedding receptions.
Here's another reason why people love this song. You'll never have a very complicated time playing this song on the guitar. It only has four simple chords – G, D/F#(add11), Em7, and Cadd9. The D/F#(add11) chord may look intimidating. However, it is especially easy to execute. It's not even a barre chord. The song's driving pattern is also mostly down strums. You get an up strum that follows immediately after the fourth downstream in a basic 4-count. You can't get a strumming pattern that's easier than this.
Popular Related Article: Our Favorite Beginner Guitar Songs
20. You're Beautiful by James Blunt
Genre: Pop rock
Some of you might not consider James Blunt's 2005 song, You're Beautiful, as a love song. It's a soft rock piece that has a very simple melodic structure. So simple that it already strays within the boundaries of ballad. And that's where the beauty of this song really is. Forget the lyrics for a while and focus on the harmony of the notes. Now add Blunt's awesome voice and you have a song that is sure to capture your fancy.
I consider You're Beautiful as a love song because it talks about a one-sided love. I'm pretty sure many of us are familiar with this. You love someone, yet you know that having a relationship with this person is out of the question. You're left admiring the things that have made you fall for the person. When you play this on your guitar, make sure to learn the intro in arpeggio. It's a beautiful song that you can continue with the more traditional strumming technique. This is a fun song to play, and it's one of my favorite easy love songs to play on guitar.
21. I'll Be Edwin McCain
Genre: Pop
Here's another love song that often gets played at wedding receptions and other special gatherings, like anniversaries. There are two ways you can look at this 1997 song. First, it's a description of what your partner brings into your life, how she makes you feel, and who she is to you. Second, the song can also be a melodic prayer. The lyrics are what you'd write if you're feeling desperate after a painful breakup. You write the song as if writing your future relationship. Regardless of how you interpret the song, I'll Be is one of the best that you can ever play on your favorite string instrument.
The chords of this love song can look intimidating at first. The good news is that you can always transpose the chords to make it more comfortable to play. The strumming requirements are not that complicated. However, I do encourage you to try mastering the fingerstyle of this song. Like other songs played arpeggio style, employing the fingerpicking technique in this song will make it more interesting.
22. Heaven by Bryan Adams
Genre: Rock
Not only does this song has a very solid melody. It also features a bombastic arrangement that serves as a formidable platform for the vocals of Bryan Adams. Heaven may not have a title that shouts of love. However, as you listen to the lyrics, you'll know exactly what the song is getting to. Think of the song as a very appropriate description of what true love-struck people feel. They're in heaven.
Playing this 1983 song should give you that similar feeling. The melody is almost heavenly, especially if you learn to play the song using the fingerpicking technique. And even if you're still a greenhorn in the world of arpeggios, strumming the chords will still give you a song that's heaven to the ears.
23. Love Story by Taylor Swift
Genre: Country Pop
This 2008 song has elements of the popular Shakespearean tragedy, Romeo and Juliet. What differentiates it from Shakespeare's play is that Love Story doesn't have a tragic ending. While the song doesn't say how the couple's relationship will pan out, it does give you the idea that finding strength from your love for one another can make you do a lot of great things.
The other great thing about this song is its simple structure. It has a faster tempo than the other love songs I've listed here. However, 120 beats per minute should still be within the limits of a beginner guitarist's capability. The song also uses very basic chords and follow a pattern that is very easy to remember. The strumming technique the song requires is also not as complicated as you think. This makes Love Story a wonderful song overall.
Love songs are powerful instruments of emotional expression. You can expect to be filled with a variety of sentiments when you get to play any of these songs on your favorite guitar. Some can make you feel sad. Most will make you feel blessed for having loved and be loved. Whatever the case, these songs are sure to get you well in tune with your emotions.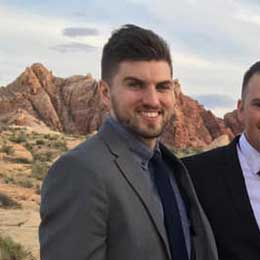 My name is Chris and I've had a passion for music and guitars for as long as I can remember. I started this website with some of my friends who are musicians, music teachers, gear heads, and music enthusiasts so we could provide high-quality guitar and music-related content.
I've been playing guitar since I was 13 years old and am an avid collector. Amps, pedals, guitars, bass, drums, microphones, studio, and recording gear, I love it all.
I was born and raised in Western Pennsylvania. My background is in Electrical Engineering, earning a Bachelor's degree from Youngstown State University. With my engineering experience, I've developed as a designer of guitar amplifiers and effects. A true passion of mine, I've designed, built, and repaired a wide range of guitar amps and electronics. Here at the Guitar Lobby, our aim is to share our passion for Music and gear with the rest of the music community.