Pop songs are always a great starting point for beginner guitarists. Many of these songs will have very catchy melodies as well as easy-to-follow rhythms that are perfect for newbies. The structure is also predictable, allowing novice guitarists to learn the different basics of guitar playing. The lyrics are also easy to remember. It would be easy to sing while you're playing the guitar. Most pop songs also have hooks that will get the attention of any listener the instant you play the song.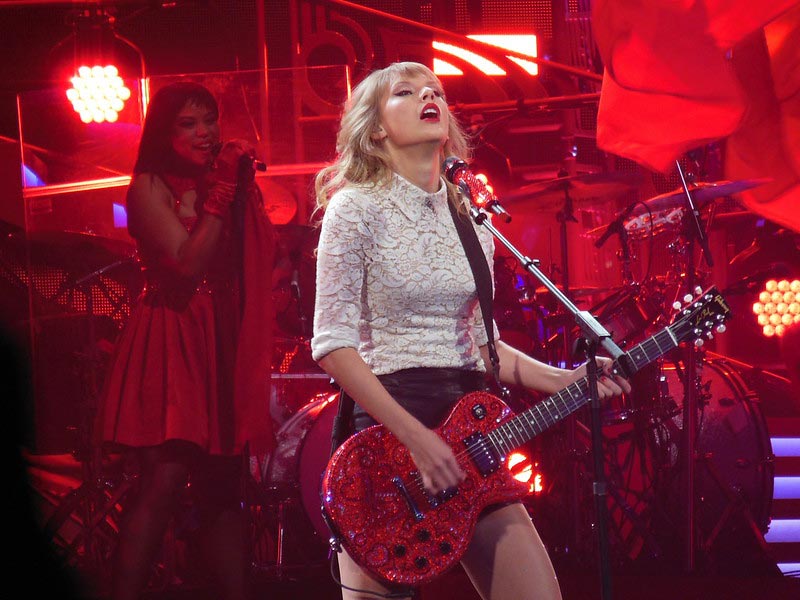 Not all pop songs are great for beginner guitarists, however. There are songs that command complex fingerstyle techniques. Some may also contain several chords that require very fast transitions in between.
If you're only beginning to enjoy playing your guitar and you'd like to play pop songs, then you've got to start with the easy ones. Forget the songs with more complicated structures for now. What you need is to develop your guitar playing skills. These 75 easy pop songs to play on guitar will help you develop proficiency in guitar playing while also having fun.
List of Easy Pop Songs on Guitar
1. All About That Bass by Meghan Trainor

You've got to love the bass of this 2014 song by Meghan Trainor. While the song can be rightfully called as having one of the coolest basslines on the planet, there's no denying its amazing beat. What you should know about this pop song is that it is an excellent combination of retro R&B, bubblegum pop, and doo-wop. And if this song isn't going to get your friends rocking your house, I don't know what will.
Incredibly, this wonderful song only has three chords. There are guitarists who would like to play the chords a bit higher on the neck. You can do that once you've mastered the basics of this song. You can skip the incredible bass notes of the intro for now. Focus on the groove and you will be rocking this song in no time.
2. Royals by Lorde

This is the song that launched the career of Kiwi singer, Lorde. This kind of pop song is a combination of electropop and art pop. You can also hear influences of hip hop, grime, and even indie pop in the way the song is structured. It is considered as one of the best songs ever to hit the charts in 2013. It should be very fun to play this Lorde song on your guitar.
If this your first time playing this song, I recommend using a single downstrum for each beat of the chord. Don't worry as you can always play more complicated strumming patterns. What is crucial at this stage is for you to recognize the rhythm of the song. This will help you get into the groove a lot faster and prepare you for greater things.
3. Love on the Weekend by John Mayer
This song highlighted John Mayer's return to his pop rock roots without sacrificing the bluesy flair that we have come to love about his songs. I know of many people who cannot seem to get enough of this 2016 hit. It has a likable rhythm and the lyrics are something that almost everyone can relate to.
I wouldn't really be surprised if you're going to play this one on your guitar. First, the chords are very elementary. I think a first grader can easily play this song. Second, the strumming pattern is as simple as absolute beginners hope it to be. This song is sure to give you a nice backgrounder on guitar playing basics. The song also has a lovely guitar riff that's interesting to learn. Put these things together and you're ready to play any song.
Popular Related Article: Our Favorite Guitar Solos For Beginners
4. I Have a Dream By ABBA

Most Millennials and younger people may have never heard of this song. However, ask any Baby Buster or even a Boomer and they will tell you about their fond memories of this 1979 hit song by ABBA. This is one of the most recognizable works of the Swedish pop group. Its message is still very relevant even in the tech-crazed 21st century. Given that a lot of modern artists have covered the song, it is fitting that I include it in this magic list.
Don't worry if you've never heard about, I Have a Dream before. You only need to listen to it once to get both the rhythm and the chord progression right. Speaking of chords, there are only three. These chords are also something that you should never worry about. The pattern of strumming is as straightforward as can be.
5. Photograph by Ed Sheeran

People who are in a long-distance relationship love this song. Recorded by Ed Sheeran in 2014, this acoustic folk pop song enjoyed substantial airtime play from many radio stations across the globe. It's a certified triple platinum in the UK and a double platinum in Oceania, Italy, and Canada. I especially like the MTV of this song as it gives Sheeran fans a rare glimpse of their idol growing up.
Like many of Sheeran's songs, Photograph is always easy to play. The tune is nice and the rhythm is just right for beginners. Playing this pop song should be easy because of its simple 4-chord structure and very standard strumming pattern. The chord progression is also predictable, although with some slight variations in some parts of the song. It really is a fascinating song to play.
6. With or Without You by U2

I love the sustained guitar sections of the 1987 song. It has a very catchy tune that you could easily catch yourself humming the song. This U2 song is more of a rock. However, it does have elements to it that make it one of the popular hits during its time. It topped the Hot 100 in both the US and Canada for 3 consecutive weeks.
Strumming this 4-chord song is very simple. You can start by practicing the two barre chords that the song has. If you find this tricky, then you can always ditch the G barre chord for a simpler open G. One suggestion is to tune your guitar about half a step down from the standard. This helps compliment the vocals. You can always play the song with your guitar in its standard tuning.
7. Hey Soul Sister by Train

This is one of the most popular songs in 2009. Its live version for the iTunes platform even landed the song a Grammy at the 53rd celebration of the annual awards. And this is one of the very few songs that has received a platinum certification 6x. That says a lot about the acoustic quality of this pop rock.
What is even more exciting is that it doesn't take much to learn to play it on your guitar. The only tricky chord is the F. The three other chords should already be a cinch. The strumming pattern is simple. However, I do recommend starting the chords with a basic downstrum first. You can then execute the unique combinations of down- and up- strums once you've mastered the rhythm of the song. Have your friends sing along, too.
Popular Related Articles: Greats Guitar Songs For Beginners
8. You Belong with Me by Taylor Swift
With a tune that can make little girls dance with glee, this Taylor Swift song is perfect for the beginning guitarist. It is also great for seasoned guitarists who want a song with a bouncy rhythm, a relatable message, and an overall pleasant vibe. It goes without saying that this is one of Swift's most phenomenal hits in the first decade of the new millennia.
The chords cannot get any simpler and basic than the ones employed in this song. There are very minimal changes in the way you'll strum the chords. I have a 5-year old neighbor who can play the song like a pro. What is important here is for you to develop the much-needed finger dexterity that will open many guitar playing doors for you. This is an easy pop song to play on guitar that I definitely recommend to beginners. And the best part? You get to have fun doing it.
9. Payphone by Maroon 5

There's no mistaking the ingenious piano hook in this 2012 hit song by Maroon 5. It has some of the finest elements of rhythm & blues and pop music to give you a song that has one of the catchiest melodies in the universe. It is a Top 10-friendly song, peaking at number 2 in the charts. The song is both catchy and melodic without being overly aggressive. The beat has military precision, while still managing to sound warm in a very convincing way.
Playing Payphone on your guitar isn't difficult. You might be intimidated by the Cadd9 chord. However, the finger positioning of this chord is so much simpler than it sounds. Start with basic strumming before you get fancy. That should help you feel the groove of this song and get ready to rock the house.
10. Die Young by Kesha
To say that I love this pop song is an understatement. I adore it. It has an anthem-like vibe that makes you want to celebrate every time you sing it. And when you get to play it on the guitar, people around you will never stop dancing to the beat. It speaks of the indefatigable spirit of youth. The uptempo dance beat will have you jumping up all day. This is the epitome of 21st century electropop music where it is easy to get the crowd on its feet.
This also makes the song a very popular piece to play on the guitar. It has simple chords and a steady chord progression. Fancy fingerstyles are out of the question. It's plain and simple strumming pattern. You can also improve the song by adding synth riffs to give it a new wave style.
Popular Related Article: 27 Songs To Sing That Will Impress Your Friends
11. Just the Way You Are by Bruno Mars
I decided to include this song because it can be a great instrument for beginners to learn and practice a few fingerpicking techniques. The fingerstyle is a wonderful addition to the traditional strumming technique. You can always play Just the Way You Are using the conventional strumming method, of course. However, you will not be able to give justice to the beautiful harmonics of the song.
And what a beautiful melody this song has. It is a very lovely combination of soft rock and pop with hints of rhythm and blues to give it that distinct Mars song. The pulse is both danceable and steady. The chorus is a perfect sing-along piece. You may find the lyrics to be sappy, cheesy, and corny. Tell that to the millions of tweenies and oldies that love the song.
12. Diamonds by Rihanna
You don't have to be a fan of Rihanna to like this song. It has the nice elements of R&B and electro songs with a relaxed mid-tempo pop style. The original version has electronic rhythms, orchestral sounds, and heavy synthesizers that complement Rihanna's signature deep vocals. Even the lyrics of the song are quite unusual if you're considering Rihanna's other songs.
The mid-tempo nature of the song makes it an incredibly easy pop song to play on the guitar. You could have arthritis and still be able to play the four chords of this 2012 song. Always start with a very basic downstrum playing the different chords. You should be able to focus on the standard strumming pattern of the song after a few tries on the basic downstrum. It should be a fun song from there.
13. Truly, Madly, Deeply by Savage Garden
The 1990s saw the rise of Savage Garden. This pop duo from the Land Down Under created some of the most memorable songs of the 90s. One of their most unforgettable hits is Truly, Madly, Deeply. It topped the charts in both the US, Australia, and New Zealand in 1997. The song's guitar-etched, plush instrumentation worked so well with its romantic lyrics. This cemented the song's position in the list of the best pop songs of the 1990s.
This pop ballad is very interesting to play on the acoustic guitar. Both the tonal structure and the chord progression are easy and simple. You can produce a very lovely melody with a simple strumming pattern. Falling in love is easy with this song filling the background. So, go on ahead and play it to your loved one.
Popular Related Article: Top 18 Female Rocks Stars All Time
14. I Love It by Icona Pop
Every time a band or even a disc jockey plays this 2012 song, the crowd simply cannot firmly plant their feet on the ground. The song has a very hypnotic rhythm and a pulsating groove that will make anyone want to hit the dance floor right away. And why not? This is an electro pop and a dance pop that Icona Pop released to start a dance craze. rock 'n
That's exactly what you'll get when you play this song. While your guitar may not have the electrifying beat of the original musical arrangement, you can bet your guitar can give justice to the song. The chords are simple and the strumming will never tax your fingers. The key is to find the rhythm that will elevate the song to a dance-worthy piece. Expect your pals to jam along with you.
15. Fall for You by Secondhand Serenade
Call it cheesy. Call it corny. Just don't ever call this song lame. This is one of my absolute favorites when it comes to the pop songs of the 2000s. Released in 2008 by the American rock band, Secondhand Serenade, this is a very popular emo song that can be a real tearjerker for some. And even if your eyes will not well up, the beautiful lyrics and the amazing melody can surely soften that steely heart of yours.
Playing Fall for You on the guitar is the closest thing you can get to the original in terms of its melodic harmony. You can go arpeggio if you like. But, if this is your first time, I suggest getting the notes with a simple strumming pattern. You'll never have problems with the chords, either. All four are easy to play.
16. Your Call by Secondhand Serenade
What can I say? I'm a huge fan of Secondhand Serenade. And one of their very first songs that I really fell in love with is Your Call. I'm pretty sure I'm not the only one. The band released this song in 2007. What I really love about this song is that it was designed specifically for the acoustic guitar. And when you add John Vesely's riveting vocals and showmanship, you know you've got an instant hit on your hands.
While you can strum the basic four chords of this song, I strongly suggest learning the fingerstyle. You will be playing the chords Csus2, Dadd11, Em, and G5. These are minor variations of the major chords of the song. Fingerpicking gives the song its elegant melody and a more piano-like timbre that makes the sound so beautiful. All in all, if you're looking for easy pop songs on guitar this is a great option.
17. The Winner Takes It All By ABBA
Here's another popular song straight from the 80s. There have been a lot of controversy about this song. Many people believe that the song pertains to the divorce between ABBA's lead vocalist, Agnetha Faitskog, and the band's other vocalist, Bjorn Ulvaeus. While the couple denied this, there's no denying the power of the song when it comes to the charts. The song was a UK chart topper as well as in other countries.
This is an easy piece for the guitar. You can have a very playful strumming pattern or go with a more straightforward technique. Ideally, you will want a capo on the 4th fret to get that distinct tune of the original song. Don't worry if you don't have a capo. It will still sound beautiful, especially if you get all the chords right.
18. Perfect by Ed Sheeran
Want to surprise your loved one on your wedding day? Thinking of a sweet and memorable way of proposing? Dying to express your heartfelt emotions to your loved one? This Ed Sheeran classic can get you across the finish line in a spectacular fashion. Not only is the lyrics so mesmerizing, the melody and harmonics are also magical. These elements can speak right to your loved one's heart or anyone else who hears the song, for that matter.
It is easy to play this wedding day and Valentine's Day favorite on the guitar. The strumming pattern is as simple as the message of the song. The chords and their progression are as uncomplicated as the overall structure of this pop ballad. And if you do decide to play it for your loved one, make sure to have plenty of tissue ready.
19. What Makes You Beautiful by One Direction
The song that virtually introduced One Direction to the song-crazed world, What Makes You Beautiful has all the makings of a great song. It is a power pop with an uptempo style that can get you on your feet. And even if you don't know the lyrics, singing na-na-na-na on the middle eight is enough to get you into the groove.
Three of the four chords may seem intimidating to a lot of beginner guitarists. All you need is a bit of familiarity to help you play this One Direction song like the guitarists in your favorite watering hole. What you need to focus on is the characteristic groove of the song. It has that iconic break after each chord, giving the song its familiar hook. Master this technique and you've opened the door to other fascinating songs for the guitar.
20. Apologize by OneRepublic
Very few believed that Apologize will be a big hit on the radio once it gets released. True enough, the song enjoyed a phenomenal 10,000-plus plays in a single week across hundreds of radio stations all over North America. This OneRepublic song also topped the charts not only in the US but also in 15 other countries. That's how big this unassuming pop rock has become.
Now, you get to play this phenomenal song straight on your guitar. With its catchy ''it's too late" hook and a slow tempo, this is one song that is a cinch to guitar play. I think you should learn the simple fingerpicking techniques of this song. It's more beautiful that way. You can always employ the basic strumming method when you get to the chorus of the song.
21. Counting Stars by OneRepublic
It's never surprising why many pundits say Counting Stars is one of OneRepublic's most successful and most beautiful songs. Released about 6 years after Apologize, this song has a very beguiling rhythm that is characteristic of conventional pop rock. However, there is also that unique groove that can only come from a folk pop style of music. As such, when you combine the two, you're getting a song that is worthy on the dance floor as it is in your own entertainment room.
Like Apologize, Counting Stars is a great song for mastering both of your strumming and fingerpicking skills. The intro and the verses serve as a great exercise for the playing fingers. The chorus will keep your wrist all warm up. Don't forget the capo on the 4th fret to give the song a nice melody.
22. All of Me by John Legend
The year 2013 was the year of John Legend. With almost every radio station all over the world giving airplay to All of Me, it wouldn't take long before this song knocked off Pharell William's Happy from the top of the charts. Okay, so this song is not the pop song you may have in mind. It does have elements in it that makes the song very likable. The song has elements of soul and R&B, made more beautiful by the vocals of Legend.
And here's the other beautiful thing about this song. You'll get to play it on your guitar in under an hour. You cannot ask for simpler chords or even a chord progression that won't give you a headache. The strumming pattern is as friendly to the wrist as it is in the fingers.
23. Memories by Maroon 5
If you're a fan of classical music, you would instantly recognize the base structure of Memories. It has the nice melodic qualities of Pachelbel's Canon in D. Who've guessed that a popular song like this 2019 Maroon 5 hit can draw inspiration from a 17th century masterpiece? Hats off to Adam Levine and his gang for infusing elements of ancient music into the very fabric of 21st century pop.
Here's the thing about Memories. It is a fascinating combination of strumming and fingerpicking. The combo technique allows you to create the beautiful harmonics of the original version. There's no need to fret about the chord progression either. You can memorize the progression quickly and easily. The song is a good tool for exercising the wrists and the fingers. It's a fascinating way to entertain friends, too.
24. Rolling in the Deep by Adele
The song may have a dark, almost sinister start, only to surprise you with its upbeat vibe after the first verse. The vocals can send your spine into a frantic shiver. Rolling in the Deep has a dark, bluesy groove that blends well with a modern disco tune. Musicologists and music enthusiasts call it a crossover. The lyrics are snarky and Adele's vocals are unlike any other artist. This song is what catapulted Adele to global stardom, despite the artist's initial reservations about performing the song.
There's no doubt that this is Adele's most important piece. To play it on your guitar will give you the chance to deliver a bluesy pop music that has enough oomph to get everyone to the dance floor. Chords are never an issue. Nor should you be concerned about the strumming pattern.
25. Love Yourself by Justin Bieber
Beliebers never fail to stand proud every time someone plays their idol's music. And one of the Canadian pop sensation's easiest and hippest songs in 2015 is Love Yourself. This is an acoustic pop meant solely for the acoustic guitar. That is why I included this song as one of the best pieces that any guitarist should play. Justin Bieber sang it with a huskier tone, giving the song a softer melody and a more relaxed vibe.
Another reason why I included the song on this list is that it only has 5 easy chords. It's best for beginner guitarists to play the song with a simple downstrum of the chords. Advanced guitarists can always experiment and play around with the song's fingerstyle. However, you want to play this song, it should sound beautiful and almost soulful.
26. Ghost Town by Adam Lambert
The intro of Ghost Town has a very cowboy-like feel, thanks to the use of a whistle that is more characteristic of the Wild West. The song has guitar balladry interlaced with fascinating electronic dance music drops. It is very interesting to note that the addictive whistle line of the song also happens to be its massive earworm hook. While the overall tone of Ghost Town is darker than any of the previous songs of Lambert, it is still a great piece to play on one's guitar.
The structure of the song allows for an almost effortless guitar-playing. Five chords make up the entire song, with different parts playing a different chord progression. This gives the song enough character to be playable without sounding dull and boring. It's an existential dance Goth, the way Lambert envisions it.
27. Nothin' on You by B.o.B.
Many people say that Nothin' on You's success on the charts wouldn't have been possible if not for Bruno Mars, who hummed the melody of the song. However, there are also critics who praised the positive vibe and the overall sweetness of the song. It doesn't matter what others think. What I do know is that this chart-topping single of 2009 is one of the easiest pop songs you can ever play on any guitar.
It is true that the song is more of a Southern hip hop and with elements of R&B. The chords are quite unusual for beginners. The fact of the matter is that these chords are a lot simpler than they seem. The relaxed tempo of the song also guarantees easy mastery of both the rhythm and the strumming pattern of the song.
28. Our Song by Taylor Swift
Young girls love this song. It is a vibrant song with a snappy midtempo. Some like to consider it as a precious gem that can hit as hard as metal. It is not surprising that this 2007 song was successful at the charts. The message is very relatable to any girl who is madly in love. I cannot think of a better song to play with your loved one than Our Song.
The song only has four basic chords that progress in a very predictable manner. However, there is a fifth chord that guitarists often play at one part of the song to complement the twangy vocals of Swift. The uptempo of the song requires an upstrum for every three downstrums. It's as simple as that. You'll never get lost playing the chords of this pop song.
29. Right Here Waiting by Richard Marx
The best way to play Right Here Waiting is arpeggio. The harmonic melodies of the song do stand out when played this way. It is important to understand that this Richard Marx song is primarily intended for the piano. That is why it is best to hit the individual notes in a piano fashion using the strings of your guitar.
Beginner guitarists may have a difficult time mastering the fingerstyle of the song. As such, playing it with the basic strumming technique should suffice for now. Five chords complete the song. Start by learning the rhythm. This will set you up for strumming the chords in their natural progression. I do insist on your learning the fingerstyle because girls dig it. It is also a fascinating way for enhancing your guitar-playing skills.
30. Call Me Maybe by Carly Rae Jepsen
It's almost impossible to resist the opening beat of this 2012 song by the Canadian pop star. Call Me Maybe has an intro that is so catchy that it'll have you tapping your foot or even percussing your pencil on your table after just a few notes of the song. That's how enticing the number is. And when Carly Rae Jepsen is already belting the chorus, you'll find yourself singing, too.
Imagine playing this song on your guitar. Folks around you will be getting up to dance. If not, they'll be accompanying your guitar playing with their own makeshift instruments. The chords of Call Me Maybe aren't that difficult at all. If any, it's the rhythm that you need to pay attention to. It has that bubblegum pop vibe to it that works so well with the dance pop and teen pop style of the song.
31. You're Beautiful by James Blunt
Did you know that James Blunt only took two minutes to write the lyrics of the song that will define his career? It may sound obnoxious, but it's true. The inspiration behind the creation of the song may not be the usual thing that artists have. What's important is that it worked. The 2005 song topped the UK, US, and Canada charts. The song even reached the Billboard Hot 100 at the top 40.
This is a pop rock-soft rock song that plays beautifully on the guitar. And if you can mimic Blunt's signature falsetto-like vocals, then you've got it made. The chords are unusual for beginners. These are easy to learn, nevertheless. Strumming is straightforward and is made easy because of the slow tempo of the song. It is the ideal musical piece to play when you want to serenade someone.
32. Fifteen by Taylor Swift
Here's another Taylor Swift song that almost everyone I know can sing as if they were the ones who recorded it in 2009. The country pop style of this song can send feel-good vibes to anyone who hears it. Like other Swift songs, Fifteen draws inspiration from the singer's own life experiences. This is crucial to delivering a song that anyone who has ever been in love during high school can easily relate to.
The original strumming pattern of the song requires a more complex technique that often comes with a few fingerpicks. If you're a beginner guitarist, I strongly recommend playing the song with basic downstrums first. Check the rhythm of the song. Make sure that you're in sync with the beat before you start attacking it with the recommended strumming technique.
33. Lemon Tree by Fool's Garden
Tired of the usual pop song that has a conventional teen pop, dance pop or even a country pop style? I urge you to try Lemon Tree. This is a very different kind of pop song that has a baroque vibe to it. The song also has elements of Britpop, including catchy tunes and brighter melodies. Lemon Tree was an instant hit in the UK and other European countries when it was released in 1995. Today, people still sing the piece because of its very interesting harmonics.
Playing Lemon Tree on the guitar is both easy and tricky. It's the intro that will somehow challenge beginner guitarists. This part of the song requires careful fingerpicking to produce the individual notes of Lemon Tree. Playing the verses and the chorus is a breeze as it only requires basic strumming.
Popular Related Article: Full List of Guitar Songs That are Easy to Play
34. Blank Space by Taylor Swift
Taylor Swift collaborated with Shellback and Max Martin in the writing of this song that topped the charts in 2014. The lyrics are an exaggeration of Swift's flirtatious reputation. Some may even look at it as a satirical representation of the singer's true self. Regardless of how you look at Blank Space, there's no denying that it is one of the most exciting electropop songs ever to be recorded in 2014.
Blank Space has a rhythm that is almost like a hip-hop beat. Guitarists can easily play the 5-chord song with a simple strumming technique. It often employs downstrums. You'll need a capo on the 3rd fret and set your guitar to the standard tuning. I've seen some folks play the song without the capo and it did turn out nice.
35. When You Say Nothing at All by Ronan Keating
I know that many of you will not agree with me on this one. There are 8 chords to master for this Ronan Keating adult contemporary pop song. However, it is important to understand that E, Bsus4, and Asus2 are the chords that you will only play on the bridge. The other 5 chords are what you will be strumming on the verses and choruses of the song.
What is more important here is to master the fingerstyle of the intro and the pre-chorus. The fingerpicking technique will give this 1999 cover the harmonic qualities that it deserves. After all, this is a chart-topping cover of the 1988 original by Keith Whitley. It is a wonderful song to play when with friends and especially when in the company of the person you love the most.
I strongly recommend starting with the most basic techniques for playing these pop songs on your guitar. There are many learning videos on the internet that you can later use if you want to learn the more complex way of playing these songs. For example, you might want to add a unique fingerstyle to the song or even incorporate a more upbeat tempo to a slow ballad. You can always do many great things with any song once you've mastered the basics of guitar playing.
36. Shape of You by Ed Sheeran
This Ed Sheeran's hit is so inescapable that even folks living under the proverbial rock must've heard it! It's a groovy track with a strong tropical undertone that blazed up the charts in over 34 countries across the globe and is currently the most streamed song on Spotify with 3.2 billion streams.
With elements of dancehall and an arrangement that includes marimba, acoustics, and swoon-worthy vocals, "Shape of You" is a bonafide crowd-pleaser. Now, the way Sheeran plays this track is with some barre chords, which might not be every beginner's cup of tea. However, the video lesson one above takes you through both arrangements – the beginner-friendly one and the slightly trickier one.
37. Watermelon Sugar by Harry Styles
As soon as you hear Harry Styles's raspy voice and that instantly-recognizable guitar riff, you know you're in for a treat! From the Brit icon's 2019 album Fine Line, "Watermelon Sugar" is a tasty blend of funk-pop, soul, and jazz, complete with horns, trumpets, and guitars. No wonder it's nabbed quite a few coveted awards, including the 2012 Grammy for Best Pop Solo Performance.
You just need four chords to play the whole song – Dm, Am, C, and G. The simplest way to play it is by strumming one bar each, but to capture the vibe of the song more accurately, you'll need to play a couple of barre chords and apply the 16th note strumming pattern. The tutorial above will help you through both versions.
38. Ocean Eyes by Billie Eilish
In this 2016 pop ballad, Billie Eilish uses her breathtaking voice and layered harmonies to weave a dreamy effect that stays with the listeners. A minimalist arrangement featuring soft beats and sythns carries "Ocean Eyes" that catapulted the young pop artist into a global icon.
The story goes that late one night, Eilish uploaded this single on SoundCloud for her dance teacher as a part of a choreography project. Little did she know that by the time she woke up, her song would have already gone viral on the platform. You can do both a strumming version or fingerstyle to play this track. The strumming version has a chord progression that pretty much covers the entire song. Check out the tutorial and tabs to know more.
39. Firework by Katy Perry
Katy Perry already had a well-established presence in the pop scene when her status got another boost with "Firework." The motivational anthem, with its rousing chorus and infectious melody, is designed to get the crowd going. The track's been a part of many notable flicks, including Madagascar 3, Rust and Bone, and The Interview.
"Firework" uses a simple four-chord progression of G-Am-Em-C throughout, with a D chord showing up only during the bridge. It's one of the easiest tunes to add to your pop inventory. So, what are you waiting for? Check out the lesson and get started!
40. Back to You by Selena Gomez
If you're looking for a beginner-friendly acoustic tune from Selena Gomez's catalog that'll also teach you a technique or two, this might be it. It's impressive how Gomez manages to blend country with electropop to create an earworm that you'll love singing and dancing along to. Sure, the lyrics seem emotionally intense, but the upbeat tempo lightens it up to make the song impactful but also quite fun.
Like most danceable pop tracks, "Back to You" goes in a 4/4 time signature. If you want to play along with the recording, you'll need to tune half a step down to Eb Ab Db Gb Bb Eb, which is similar to D# G# C# F# A# D#. Nothing too challenging here. The chords you'll use are Em, C, and G.
41. Hey Ya! By Outkast
André 3000 exploded into mainstream popularity with this upbeat classic that can best be described as an eclectic stew of funk, hip-hop, neo-soul, and powerpop. It's an excellent track for guitarists that want to learn how to jump between time signatures (2/4 measure to 4/4 in this case). Not just that, it's a perfect pick for new learners, thanks to a straightforward strumming pattern that cycles through the song.
Fun fact -"Hey Ya!" was the first song on iTunes to clock over a million downloads and features among the top 10 tracks on Rolling Stone's list of The 500 Greatest Songs of All Time. None of this is a surprise, considering how catchy and fun it is!
42. Despacito by Luis Fonsi, Daddy Yankee Ft. Justin Bieber
Dominating weddings, clubs, bars, and nearly every social gathering since 2017, Luis Fonzi's "Despacito" has become the very definition of ubiquitous. It's also one of the most viewed videos on YouTube, next to only Pinkfong's "Baby Shark." An excellent example of reggaeton pop with sing-along lyrics (if you know Spanish), a cool beat, and a melody guaranteed to get stuck in your head.
"Despacito" has numerous covers, but let's start with the original. The intro riff sounds challenging but can be mastered without much trouble if you're ready to practice a little. The rest of the track is just a chord progression of four chords throughout in a straightforward strumming pattern. If the barre chord Bm is getting in the way, place a capo on the 7th fret and use Em, C, G, and D chords. Check out the tutorial to learn more.
43. Butter by BTS
Here's the irresistible dance-pop tune that made the K-pop band global heartthrobs with a 40-million-strong fan base that likes to call itself the "BTS ARMY." A part of the band's 2021 album of the same name, "Butter," is summery, fresh with all the hallmarks of a record-breaking hit, such as easy-to-get lyrics, fun hooks, and a melody that's "smooth as butter." It's not a guitar-driven song, but you can play it on your acoustic with four easy chords and a capo on the first fret. The chords you'll be using here are – G, C, D, and Em.
44. Uptown Funk by Mark Ronson Ft. Bruno Mars
Percussive claps, dohs, driving bassline, irresistible beat, funky riffs, and Bruno Mars' sing-rap style – there's plenty to love this song. "Uptown Funk" was the lead single off Mark Ronson's fourth album and a chart climber in over 34 countries. It won the 2016 Grammy for the Record of the Year and has been featured in several commercials and TV shows. Learn how to play Ronson's plays ultra-catchy riffs on an electric. The video above will show you how.
45. Can't Stop the Feeling by Justin Timberlake
A groovy jam, "Can't Stop the Feeling," was Justin Timberlake's contribution to the soundtrack of the animated film Trolls, where he also voiced over for a character. Elements of soul-pop, funk, disco, and easy-going lyrics – this song is all about good vibes, quite like Pharell Williams' "Happy."
Apart from becoming the best-selling single song of 2016 in the US, this crowd-favorite tune has several nominations and wins under its belt, including a Grammy. It mainly relies on C, Am, and F throughout the verses and the chorus. I know F isn't exactly a beginner-friendly chord but learning it will give you access to a host of amazing tracks to broaden your repertoire.
46. Breakaway by Kelly Clarkson
American Idol may have put her on the map, but this song took Kelly Clarkson's singing career to a whole new level. "Breakaway" is an unabashed pop tune from Clarkson's second album that revolves around the theme of self-empowerment and not shying away from embarking on a new adventure.
Clarkson's phenomenal voice soars during the chorus while being more controlled during the verses – a beautiful acoustic ballad that's incredibly easy to play. The chords that make up the song are Am, G, F, and C – one of the most common chord progressions in pop music.
47. Let It Be by The Beatles
A list of easy pop tunes without the Beatles in it hardly seems fair! "Let it Be," one of my personal faves from their discography, is as easy to play as beautiful it is to the ears.
It was written by Paul McCartney as a tribute to his mother, who battled cancer and succumbed to it when he was still a teen. It's an inspiring piece about moving on in life and not letting anything hold you back.
Even decades after its release, this classic still hits home and doesn't fail to move the listeners. There are two different versions of this song recorded by the band. The single version is softer and more easy-going, while the album one features a brilliant solo by George Harrison. As a guitarist, you might want to explore both, starting with the rhythm that only has four chords driving it.
48. Hello by Adele
It took "Hello" less than three months to surpass a billion views on YouTube -becoming yet another example that conquering charts, hearts, and shattering records come easy to this British icon. Adele's inimitable voice, a bluesy melody, and a gripping chorus that you cannot get out of your head make "Hello" transcendent!
Instrumentally, the piano takes the center stage, but you can rely on just an acoustic guitar for your performance. While beginners can play this track by strumming chords, those familiar with fingerstyle should pick the chords instead.
49. Slow Hands by Niall Horan
In "Slow Hands," Niall Horan makes adopts a funkier sound to create a track that's edgier, saucy, and quite a departure from his usual acoustic-driven tunes like "This Town." It's got heavy bass, cool electric riffs, and a groovy beat, with Horan's passionate voice turning into pure funk-pop perfection!
"Slow Hands" is a great piece to practice palm-muting as this is a bass-heavy track. For most parts of the song, you'll only be working with C, Am, F, and G. The video lesson above will take you through a simplified as well as a slightly challenging version that's more faithful to the original.
50. California Dreamin' by The Mammas and The Papas
"California Dreamin'," a sunny, feel-good tune by the iconic folk-rock group The Mammas and The Papas, deserves to be a part of every beginner guitarist's repertoire. It was written by Michelle Phillips and John Phillips while craving the sunny West Coast on a particularly frigid and snowy New York City. This 1965 upbeat classic is an excellent example of sunshine pop – an easy-going, radio-friendly subgenre packed with lush harmonies.
I recommend it for beginners looking to flex all their newly acquired techniques before moving on to trickier intermediate-level songs. You'll need a capo on the fourth fret and work on six chords – Am, G, F, E7sus4, E, C. You can swap the F barre chord with a much easier Fmaj7 to save you some effort. Later, you might also want to check out The Beach Boys' version, which features a prominent 12-string guitar and a complex time signature.
51. Havana by Camilla Cabello
This salsa-infused dance floor filler became the Cuban-American crooner's career-defining hit with a top-of-the-charts presence in over 23 countries and record-breaking sales.
A piano-driven melody, sleek beats, horns, and an undeniably catchy refrain – the result is a track that appeals to a musically diverse crowd. You can capture the rhythm of this song with only three basic chords – Em, C, and B7 in a repetitive pattern. Don't forget to place a capo on the third fret before beginning the lesson.
52. Closer by The Chainsmokers
From 2016 to 2018, no matter where you went, this song was definitely on the playlist. Recorded and released by the Dj duo of Alex Pall and Drew Taggart, "Closer" is a brilliant example of what a catchy repetitive melody with a minimalist future bass arrangement can achieve. Plus, Taggart's laid-back vocals paired with Halsey's breathtaking voice are another reason why this track became such a crowd favorite.
To play this, start by putting a capo on the first fret. Only three chords will help you nail the melody on your guitar. You can either use a combination of C, D, and Em or Cadd9, D, and Em7 to make your performance closer to the original. The tutorial above will break it down for you.
53. Blinding Lights by The Weeknd
Abel Tesfaye, aka The Weeknd, firmly established himself in the pop scene with his "Can't Feel My Face," but his 2019 synth-driven "Blinding Lights" is another league altogether. The catchy pop banger became the longest-charting song, spending 90 weeks on the Billboard Hot 100. It's Tesfaye's most commercially successful tune and the second most streamed song on Spotify.
With a capo on the third fret, four easy chords, and a fairly beginner-friendly strumming pattern, you can add this hit track to your arsenal. It's a good idea to strum slowly at first before picking up the pace. The lesson and tabs above will show you how to go about it.
54. Stay by The Kid Laroi, Justin Bieber
Aussie rapper The Kid Laroi and pop superstar Justin Bieber's collaboration is an infectious synth-fueled bittersweet banger ruling the nightclubs. It's the first track to top the charts for Laroi and the fastest record to breach the 2 billion stream mark on Spotify.
What works for "Stay" is the duo's vocal interplay, a sleek yet spunky repetitive rhythm, and a chorus I dare you not to sing along to! On a guitar, this tune sounds best when played fingerstyle. Don't worry, it's still a beginner-friendly fingerpicking piece that you can play with just four easy chord shapes and a capo on the first fret.
55. Sugar by Maroon 5
This lively, funk-tinged jam is right on top of my pile of favorite Maroon 5 tracks. From the pop rock band's fifth studio album V, "Sugar" is a heart-warming cocktail of disco, soul, pop, and funk. It features a wide array of instruments, but the funky guitar licks are too tempting to ignore.
This track's an absolute blast to play and super easy to add to your setlist. A capo on the first fret and a bunch of basic chords in a chord progression of F-Am-Dm-C is all you need to nail the rhythm. You can get to the more complex and intermediate-level parts later.
56. Levitating by Dua Lipa
Dua Lipa ruled the charts for a total of 68 weeks with her party anthem"Levitating." Sing-along lyrics, fun synth hooks, and a chorus that reminds you of the '90s pop records fill up the dance floor with an ecstatic crowd within seconds of hitting the play button. From Tik Tok to the NBA season, this track has been everywhere and is still in the news (even if for the wrong reasons!).
"Levitating" is surprisingly upbeat for a melody written with three minor chords that are known for being characteristically melancholic. You can strum this with Am, Em, and Dm in a repetitive progression over and over again.
57. Dangerous Woman by Ariana Grande
As vocally challenging as it may be, Ariana Grande's "Dangerous Woman" is an easy peasy affair on the guitar. In fact, I'd call it a novice-friendly song. The spotlight is on Grande's magnificent voice with a minimalist arrangement of distorted guitars, synths, and slow-paced beats.
You can also learn the lovely riff that shows up during the verse once you've perfected everything else. The song only has three chords, Em, G, and C, that repeat in that sequence over and over again. Check out the tutorial to know more.
58. Six Feet Under by Billie Eilish
The brother-sister duo of Billie Eilish and Finneas O'Connell are masters of their craft. I love how they rely on clear beats, stacked harmonies, and her soothing voice to create music that acts like a balm for the soul. "Six Feet Under" is no exception and one of Eilish's underrated gems.
There are two ways to play this song. You'll need a capo on the second fret and chords of Am, G, F, Dm, and Em. However, if you want to skip the capo, the chord combination you'll be looking at is Bm, A, G, Em, and Gmaj7. The video and tabs above will guide you through the capo version.
59. Cheerleader by OMI
Jamaican singer, Omi's original melody for "Cheerleader", went through several tweaks from 2008 to 2012. When it did finally see the light of day, it did well but the popularity was more or less restricted to Jamaica. Global earworm status for this tropical reggae-tinged hit only came by when DJ Felix Jaehn did his magic and reworked the original.
The extended remix version is faster and packed with trumpet, bongos, and house beat – in short, more dance-worthy. Place a capo on the second fret to steer clear of tricky chords and play the entire song with just D, G, and A.
60. Shallow by Lady Gaga, Bradley Cooper
There's something about this song that shakes me to the core every time I hear it, which isn't something I can say for a lot of pop songs. From the soundtrack of A Star Is Born, "Shallow" is a moving ballad with an unforgettable piano-led melody and mesmerizing vocals by Lady Gaga and Bradley Cooper.
It became one of the all-time best-selling singles and swept every award that mattered, including the Oscars, Golden Globe, Grammy, and BAFTA. Honestly, I cannot think of many pop songs that have received that level of critical acclaim. Although the actual recording is more of an intermediate-level jam, there's a super easy way for beginners to learn this tune. You can leave the fingerstyle intro for now and work on the simpler strumming version, as shown in the video above.
61. Budapest by George Ezra
English singer-songwriter George Ezra used the first three chords he ever learned to compose his debut crowd-pleaser. With "Budapest", Ezra burst into the pop scene and won a legion of fans for his distinctively deep voice, interesting lyrics, and killer hooks.
Playing-wise, the chords G, C, and D are pretty beginner-friendly. You'll need to tune down your guitar a whole step from E A D G B E to D G C F A D before beginning the lesson. There are plenty of tutorials online that can teach you how to retune your guitar.
62. We Don't Talk Anymore by Charlie Puth Ft. Selena Gomez
This wildly-catchy duet by Charlie Puth and Selena Gomez is about a young couple struggling with post-breakup dynamics. It's one of those songs you cannot keep yourself from humming over and over again.
When it comes to playing, the only challenging part is the fantastic intro riff that also drives the entire song. It's more suited for experienced guitar players, but beginners can just as well strum each chord once instead when attempting the intro. Everything else is perfectly within reach of earnest learners.
63. You're Still the One by Shania Twain
Anyone who grew up in the '90s would be familiar with this gorgeous slow-paced country-pop song by Shania Twain. "You're Still the One" was the third single off the Canadian singer's Come on Over and her first major hit not just in the US but in several countries across the globe. The song fetched Twain two of the four Grammys it was nominated for.
It's an absolute beginner-level jam perfect for campfires and solo gigs. You can play it with four easy chords by placing a capo on the first fret. Millennials and zoomers might want to play it on a loop to get familiar with the tune before starting the lesson.
64. Chandelier by Sia
Sia's electropop ballad is a poignant take on the delusions of an alcoholic and how a drinking spree prompts them to imagine something that doesn't exist. Every element, whether the synths or thumping drums in the song, leads up to one of the most soaring and dramatic choruses I've ever heard (Sia fans would agree!). It's a tectonic shift, considering how groovy and laid-back the verses are. "Chandelier" is not a hard song to learn and a must-add to your repertoire if you can hit explosive vocal notes like the Aussie diva or have someone to take on the singing duties while you play.
65. Get Lucky by Daft Punk
Pharell Williams' falsetto vocals and Nile Rodgers' phenomenal guitar skills collide in this Grammy-winning single by Daft Punk. "Get Lucky" was released as the lead single from the French duo's final studio album and became their first hit to crack the top 10 in the US.
This euphoric anthem packs a retro vibe, making it a feast for those who love to shake a leg whenever they get the chance. Plus, Rodgers' funky licks are enough to put this track on every pop-loving guitarist's wishlist. While the studio version features a Bm7- D – F#m7- E chord progression, you can simplify it by putting a capo on the 2nd fret. You'll then be playing open chord shapes of Am, C, Em, and D.
66. Canyon Moon by Harry Styles
In Canyon Moon, off his 2019 album Fine Things, Harry Styles gets nostalgic about home, recalling a place he would often visit with a special someone. A quick listen is enough to tell you that Styles channeled his admiration for Joni Mitchell while composing this one. Accompanying the heartfelt lyrics is a dulcimer, just like the one Mitchell played in her iconic Blue album.
As a big Mitchell fan, I loved this sweet, reflective tune. Now there are two ways to play this tune. You can play an easy version without a capo – using just open chords. The catch is you won't be able to emulate the riff in this arrangement. Or you can go with the trickier capo version that allows you to play the riff as well. This lovely tutorial will show you both arrangements.
67. Flowers by Miley Cyrus
I can't think of a song in recent times that's more popular than Miley Cyrus' "Flowers." It's inescapable and irresistibly catchy from the very first note. No wonder it debuted on the Billboard Hot 100 charts at number one and continues to hold on to its title of the most streamed song of 2023.
Self-empowering lyrics, upbeat pop-soul vibe, and Cyrus' laidback back vocals hammer home that she's not to be messed with. What's not to love? It's also super beginner-friendly with a chorus made up of a basic chord progression Am-Dm-G-C. The tutorial here will help you nail the tune in no time.
68. Pumped Up Kicks by Foster The People
Sneaking a dark subject into an upbeat tune is clever songwriting, and this alt-pop classic is an excellent example of that. "Pumped Up Kicks" stood out for its thought-provoking commentary on gun violence, an utterly catchy chorus, and a super cool bassline. It catapulted Foster the People's popularity and became a career-defining moment for the LA-based indie pop band.
If you're looking to perfect your single note picking, this is the song for you. A capo on the first fret will allow you to jam along with the recording. If you want to skip the capo, you'll have to tackle barre chords. The good part is that there are only four chords to master here – Fm, Ab, Eb, and Bb. Check out the tutorial and tabs to add this tune to your repertoire.
69. Kids by MGMT
This 2007 synth-pop hit by Indie rockers MGMT is a masterclass in meaningful songwriting and hooks that'll stay lodged in your head for years. With its catchy synths, cool beats, and reflective lyrics about growing up, "Kids" became one of the band's most loved songs.
It also attracted countless covered by the likes of Weezeer, B.O.B, and Chiddy Bang, among many others. If you want to play the tune as MGMT does, you'll need some familiarity applying the A major pentatonic scale. Thankfully, there's a simplified arrangement that'll require you to strum only four simple chords. The only catch is that the beginner version sort of skips over the trickier synth-led intro.
70. I'm Like a Bird by Nelly Furtado
I've been in awe of Nelly Furtado's versatility, and many of her pop, R&B, and trip-hop-infused tracks are a part of my pick-me-up playlist whenever I am in need of some cheering up. But my all-time favorites come from her debut album, Whoa, Nelly! "I'm Like a Bird's" sunny melody, inspiring lyrics, and playful vocals served as a precursor to the amazing music Furtado had in store for us. It's an incredibly easy tune to play with only five chords – C, F, G, Am, and Dm to get through all the parts with an accessible strumming pattern.
71. Señorita by Shawn Mendes
The sultry Latin pop earworm dominated the summer of 2019 and is still a mainstay at clubs and parties for a good reason. It's got everything going for it: a groovy vibe, easy-to-understand lyrics, and an upbeat danceable melody. What's more, with Shawn Mendes around, you can certainly expect some quality guitaring. While the original recording has Mendes belting out barre chords, you can try out a different voicing made up of only open chords to simplify things. The tutorial here shows you both versions, and you can choose the one you're most comfortable with.
72. Eastside by Benny Blanco, Halsey, Khalid
Record producer Benny Blanco wrote "Eastside" and roped in two of the most sensational voices of this generation, Khalid and Halsey, to deliver an unforgettable fare. Combining a tasteful guitar riff and passionate vocals by the duo"Eastside" is a memorable treat. If you enjoy singing as much as you love playing the guitar, this beautiful track will make a great addition to your repertoire.
As far as the guitar goes, there's a simple chord progression that drives the whole song. I recommend starting with the relatively easy strummed arrangement and slowly working your way up to mastering the fingerstyle parts. You'll need to place a capo on the 2nd fret to play the straightforward strum version.
73. Circles by Post Malone
"Circles" is one of those songs you have trouble getting out of your head after listening to it. It sticks to the brain! The 2019 smash hit was released as a part of Post Malone's Hollywood's Bleedin album. It was on heavy rotation on the radio in 2019, wooing listeners with its groovy rhythm, soft-spoken acoustic guitars, and self-reflective lyrics.
The main chord progression has some non-standard chords that might look overwhelming when you see them on the tabs, but they're pretty easy to play. For me, the only hiccup was perfecting the chord switches. Luckily, I've found a great tutorial that simplifies all parts and techniques used in this song.
74. Dance Monkey by Tones and I
You won't find many out-and-out guitar-led songs in pop. So, more often than not, there'll be parts in a pop song (or the entire song) where you're playing a guitar arrangement of other instruments, say, piano or synths. In the case of the 2019 smash hit "Dance Money," you'll be emulating the piano. The breakout single for Toni Elizabeth Watson broke records and won many awards. You'll be playing Em, C, D, and Bm chords with a capo on the 2nd fret to be in the same key as the original recording.
75. Land of 1000 Dances by Wilson Pickett
"Land of 1000 Dances'" iconic na, na, na, na chorus has become a part of the cultural fabric and still rings out in our collective consciousness. I don't think I've heard a more addictive chorus. The song was originally written and recorded by R&B artist Chris Kenner in 1962 but only became famous after the release of covers by Cannibal and the Headhunters and Wilson Pickett.
Although Pickett's is hailed as the definitive version of the classic, the infectious hook was the result of the lead singer of Cannibal and the Headhunters simply forgetting the lyrics. If you're a beginner, you can skip the solo licks for now and just learn the rhythm. The main chords you'll need here are Bm and D.
Wrap Up:
That does it for this article; let us know know your favorite pop songs on guitar or if there are any that we should add to this list in the comments below.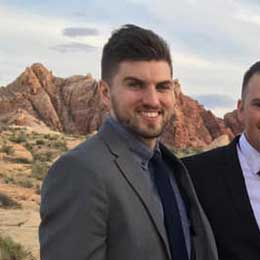 My name is Chris and I've had a passion for music and guitars for as long as I can remember. I started this website with some of my friends who are musicians, music teachers, gear heads, and music enthusiasts so we could provide high-quality guitar and music-related content.
I've been playing guitar since I was 13 years old and am an avid collector. Amps, pedals, guitars, bass, drums, microphones, studio, and recording gear, I love it all.
I was born and raised in Western Pennsylvania. My background is in Electrical Engineering, earning a Bachelor's degree from Youngstown State University. With my engineering experience, I've developed as a designer of guitar amplifiers and effects. A true passion of mine, I've designed, built, and repaired a wide range of guitar amps and electronics. Here at the Guitar Lobby, our aim is to share our passion for Music and gear with the rest of the music community.