Spanish guitar songs have got to be some of the most evocative, most sensual musical pieces you can ever play on a string instrument. What makes the sound so fascinating to the ears and mesmerizing to the soul is the rich layers of harmony and melody that are ever-present.
Traditional Spanish guitar songs always use a nylon string acoustic guitar. However, there are many artists today who also use steel string acoustic guitars in the playing of Spanish-themed music. The sound may not be as interesting as that of a nylon string guitar, however. Nylon strings produce sounds that are soft and melodic.
Spanish songs require strumming patterns and guitar chords that are a little bit different from songs for acoustic guitars. These styles are necessary to achieve a characteristic sound. You will know a Spanish guitar song when you hear one.
Below, we'll be discussing easy Spanish guitar songs for beginners that are also fun to play. Learn the strumming patterns and the fingerstyles for each song and you will be on your way to mastering the fascinating world of Spanish music.
Here is a List of Easy Spanish Guitar Songs
1. La Paloma by Sebastian Yradier
I cannot think of a better song to begin your exciting journey into the evocative world of Spanish music than La Paloma. This is the equivalent of the Beatles' Yesterday in terms of the number of versions that it has. Countless composers, artists, and musicians never fail to draw inspiration from the wonderful tune of this mid-19th century Basque song.
Musicologists say La Paloma has more than a thousand versions that span across cultures and settings in various recordings and arrangements. It is not only popular in Spain; La Paloma also has a massive following in other parts of the world. We are not only talking about countries that were former colonies of the Kingdom of Spain. It also includes the Hawaiian Islands, Germany, Afghanistan, and Romania, among others.
Did you know that La Paloma comes in different interpretations? You can find the song in orchestras and operas. There is a military band version of it. More contemporary artists have transformed the song into pop, rock, or even jazz. For the rest of the world, La Paloma is a very beautiful folk song.
The reason I am telling you all of these things is that you can play La Paloma anyway or any style you want. You do not have to play the original version. As long as you understand the basic chord structure and the notes, you can always give it your own interpretation.
La Paloma is one of those most beautiful songs ever composed. I beg you to listen to it first. Close your eyes and you will instantly feel the message of love overcoming separation and death. You do not even need to sing the lyrics. It is the fingerstyle that you will want to execute very well. It is the combination of the single treble notes with the lovely bass notes that makes the song so beautiful to play on your Spanish guitar. Even beginner guitar players will find this piece relatively easy to master. Once you do, you will have one of the most evocative songs you can ever play for yourself or your loved ones.
2. Cerezo Rosa by Louis Guglielmi
Just because a song has an upbeat tempo does not mean it can no longer be evocative and sensual. This is what I feel about Cerezo Rosa or Cherry Pink and Apple Blossom White (for those of you who do not know what it means). Yes, this is a song meant for the trumpet and played in an orchestra. However, the tune is still very mesmerizing that you feel like pulling your partner into the center of your living room and execute a very sensual dance.
Guglielmi wrote the song in 1950. Jacques Larue and Mack David added French and English lyrics, respectively. However, it was Perez Prado's 1955 instrumental version that boosted the popularity of Cerezo Rosa. That particular piece had a fascinating trumpet hook that can be quite tricky to replicate in a guitar.
Do not mind that for now. What you can focus on is the fingerpicking of the song. It is quite easy. Barre chords are non-existent. Everything is about getting your playing fingers get their act together to pick the correct strings. Your fretting fingers will also not that strained. However, you will have to quicken their pace. Finger coordination is a must.
One good thing about this Spanish guitar song is that you can always approach it in a more methodical manner. Work at your own pace. There are plenty of open strings that will be useful for beginner guitarists. It is your picking fingers that you will have to train.
3. Historia de Un Amor by Carlos Eleta Almarian
Here is another Spanish guitar song that is so mesmerizing to listen to. Playing the Historia de Un Amor on your guitar is also magical. Almarian wrote the song in the 1950s in memory of her brother's recently departed wife. The song has a very unique way of touching the heart. If you understand its lyrics, then you know that Historia delivers a message that goes straight to the heart.
I love playing this song, although it took me a while to master the basics. I cannot tell you enough how important it is to execute the song in its most basic form. You need to strengthen the foundation. Once you do that, it is always easy to add other elements to the song. I started picking single notes and you can do that, too. I then added a few strumming patterns to complement the fingerstyle.
You can also create your own style if that is what you want. After all, this is a song that is a favorite piece to cover by recording artists, composers, and musicians all over the world. Like La Paloma, Historia is open to different interpretations. That is why musicologists consider it one of the best crossovers in the last century.
Some of the noteworthy artists who have covered the song include Julio Iglesias and Il Divo, among others. There is even a Chinese cover of the song. It is proof of the lovely and enduring composition of the musical piece. It will never surprise me if your rendition will become a great hit in the future. Start with the basics and begin building on your own interpretation of the composition. This is easily one of the best Spanish guitar songs of all time.
4. Jarabe Tapatio by Jesus Gonzalez Rubio
It may surprise some folks about the inclusion of Mexico's national dance. Yes, the Jarabe Tapatio is a hat dance that people south of the border love to dance to. This is not just any dance. It is a song that people play during courtship. It hails from the area of Guadalajara in the 19th century. Mariachis and other string ensembles love to play this song. The instrumental arrangement that we know today is the product of modifications to the original in the 1920s.
I find this song to be exceptional when played using a combination of fingerpicking and strumming. The individual notes sound so melodic, finished with a strum of the three lower strings. It is also quite easy to learn. Taking it slowly at first is ideal for beginners. This will help you acclimatize your fingers to the different movements that the song requires.
Picking up the pace gives the song its dance-like characteristics. It can easily turn any house into a dance hall. Personally, I love playing the song when I go trekking and camping. The melody is soothing that it can make me feel more relaxed and at peace with myself. You may have other reasons for playing this song. Whatever that reason is, I am sure it will only make you want to master this Spanish guitar song.
5. Manha de Carnaval by Luiz Bonfa and Antonio Maria
People do not believe that Manha de Carnaval is already a jazz standard here in the US. It is one of the very first Bossa Nova compositions ever to reach our shores. Most of us know it as the Carnival, Black Orpheus, or A Day in the Life of a Fool, if you want a longer song title. Frank Sinatra, Perry Como, Julio Iglesias, Dan Fogelberg, and the Three Tenors, Luciano Pavarotti, Jose Carreras, and Placido Domingo are just some of the big-name artists who have covered this song. Even American rapper, will.i.am covered this piece.
While the lyrics can be very meaningful, it is the tonal composition of the Manha de Carnaval that makes it beautiful. It is a soft music that is perfect for a romantic dinner over candlelight. It sets you in the mood for something more intimate afterwards. You can just imagine how thrilled your loved one will be if you can play this like the true romantic that you are.
Learning it is never difficult. It is not that easy, either. It requires a combination of careful plucking and picking that coincides with the precision fretting of the strings. The chords are simple enough. However, it is the picking of the correct trebles and the addition of the bass notes backing that give this song its multi-layered harmonics. This is one musical piece that is worth every single perspiration that drops from your brows.
6. Oye Como Va by Tito Puente
If you have seen the 2014 Jon Favreau-starred and directed film, Chef, then you will already know how Oye Como Va sounds like. This is a 1962 song that Latinos all over the US are truly proud of. It is a very popular song that artists from different genres have covered and interpreted. One of the most famous recordings was that of Santana in 1970. It has an addictive hook that features a block chord ostinato. The song represents the transnationality and interconnectedness of Latin music here in the US. In 2002, Grammy stalwarts recognized this and inducted Oye Como Va to the Hall of Fame.
I love Santana's version because of the addition of different elements. It is a Latin rock that includes a number of guitar solos. This is perfect for enhancing your fingerstyle techniques. Even if you do not use Santana's version, the guitar licks of the original will still have you very busy on your fretboard.
Do not worry. There are parts in each section where you will only be performing an upward strum of the strings. These are open chords, too. The only thing you have to focus on is the fingerpicking of the correct strings. If not, you will end up with an awful tune.
Oye Como Va is perfect for parties, just like in the movie. I once played this piece at a birthday of a friend. The guests are non-Latinos, so I assumed that they were not familiar with the tune. The first few notes were enough to get them on their feet and began swinging to the rhythm. By the middle of the song, everyone was already on the dance floor. I am sure you can get the people around you to dance to the groove, too. That is if you nail the song right.
Popular Related Article: Recommended Guitar Songs for Beginners
7. Quizas, Quizas, Quizas by Osvaldo Farres
I know you are familiar with this song. It may not be the original version, but I am sure you loved the way Doris Day recorded it in 1964. What many people do not realize is that this 1947 song is a favorite cover for many artists. Some people may find me kidding when I say Bing Crosby, Nat King Cole, and Ben E. King recorded their own version of this song. Still do not believe me? How about if I told you that Geri "Ginger Spice" Halliwell, The Pussycat Dolls, and Andrea Bocelli also gave their vocal interpretation of the musical piece?
Perhaps, Perhaps, Perhaps in English, Quizas, Quizas, Quizas has been one of the most captivating Spanish guitar songs ever to come out of Cuba. Desi Arnaz was the first to record an English version of this song in 1948. By 1951, Bing Crosby started singing the piece. The rest is history.
While Quizas, Quizas, Quizas has not won any major awards, it sure is a winner in the hearts of many. The song is that of a man musing about his relationship with a woman who is flirting with a stranger on the dance floor. I guess we have all been through this stage at some point in our lives. That is why the song creates quite a stir whenever we hear it.
This is a great song to play on your classical Spanish guitar. The exercise that your fingers get will come in handy when you take on other songs. The rhythm is also very addictive. I have friends who cannot avoid doing a slow waltz every time I play this tune. There are also a few guitar-playing techniques that are worth learning. You will also appreciate the interplay of the high and bass notes. This is one musical piece that is worth mastering. This is one of my favorite easy Spanish guitar songs.
8. Guantanamera by Joselito Fernandez
I have been playing the guitar a few years when a friend of mine introduced this 1929 song to me. I instantly got addicted to its wonderful rhythm. I could not care less about its lyrics way back then. All I know is that it was a very fascinating musical piece to play on a nylon string guitar. You can strum the chords as a beginner. If you are the more adventurous type of guitarist, then I recommend learning the fingerstyle of this song.
Guantanamera is a favorite of Cubans. While it has been ruling the airwaves of Cuba in the early part of the 20th century, it was only in the 1960s when Americans got a taste of the song's amazing vibe. The Sandpipers recorded this song in 1966. That piece of recording introduced the Cuban song to the rest of the world. I am glad The Sandpipers recorded that song. Otherwise, we would not have this fantastic Spanish guitar song to entertain our guests with today.
As I already mentioned, there are several ways you can play Guantanamera. The easiest method involves the usual strumming technique. The pattern is straightforward that even a 5-year old kid can execute the song on his ukulele. In fact, I have a 4-year old neighbor who can perform the basic strumming like a pro. The most fun way to play it is by fingerstyle. You will love the harmonies that you will produce.
I encourage you to do your best in learning the tricks for this song. It is an amazing piece that can spice up your parties. Guantanamera can also be a great song to have on picnics and around the campfire.
9. Sobre Las Olas by Juventino Rosas
No ballroom music is ever complete without the band playing this 1888 Rosas masterpiece. While the song is already very old, it remains a very popular song in many social gatherings that require guests to dance. It is a classic waltz. However, modern interpretations of Over the Waves have found a strong following among fans of New Orleans jazz. Proponents of musica tejana also love the song because it features many of the elements that these people are fond of. The song is also a favorite of old-time fiddlers and country artists in the US.
It may blow you away to learn that The Beach Boys also recorded their version of Sobre Las Olas in the 1960s. Even Chet Atkins and Willie Nelson covered the song. This song has a lullaby-like melody that soothes the soul. Its tempo mimics the natural beating of the heart, allowing you to relish every note made by your guitar.
Beginners can start with the open strings and master the correct sequencing of the fingerpicking. The moment you can play the individual notes with your eyes closed is the moment that you can start adding different elements to your playing. Add a few bass notes for every group of highs. Give it a strum if you must. Whatever you decide to do with this song, it will still turn out to be one magnificent musical piece.
10. (Day-O) The Banana Boat Song by Edric Connor / Harry Belafonte
Spanish guitar songs are not only sensuous. They can also be very fun, like Day-O. This song is as evocative as any other song. Children love to dance to the tune, while adults simply cannot have enough of its warm vibe. This is an Afro-Caribbean music that is perfect for frolicking in the soft glow of the Caribbean sun.
Day-O is a traditional folk song in the island of Jamaica, extolling the hard work of Jamaican workers loading bananas onto docked ships. Edric Connor first recorded it in 1952. However, it was Harry Belafonte who popularized the song in 1955. Shirley Bassey also gave her rendition of the song two years later.
The song continues to inspire people across age and sociocultural groups. It has this very upbeat vibe that makes you want to look forward to better days. Playing this on your guitar will also give you that sense of hope, no matter how artificial and fleeting it may be.
Playing this Spanish guitar song is also not that complicated. It is one of those songs that sound best on single-note pickings. I suggest studying carefully the correct fingerpicking technique before you start getting fancy. Adding bass notes will surely elevate the melody further. You can have this in the bag in under an hour if you focus enough.
11. Spanish Romance by Luis and Simon Ramirez
The first time I heard this song as a boy, I was instantly in love. It was one of those most enthralling pieces that the human ears can ever be subjected to. While the way the guitarist plays the piece can vary, the song never fails to communicate directly to the heart. It is as if the composers of the song have found a secret nerve that connects the ears to the heart.
Speaking of composers, no one knows who wrote this 19th century piece. Most musicologists consider Simon and Luis Ramirez as the brains behind this beautiful piece. They first recorded it sometime in the late 1890s to the early 1900s in Madrid. Others say it was the work of Antonio Rubira or Francesco Tarrega or even Fernando Sor. The funny thing about the song's authorship is that many believe whoever created the song did not want to pay the fees for the copyright of the piece. Whatever the case, it is mankind's gain that we get to hear one of the world's most magical and most beautiful songs.
What makes Spanish Romance so alluring is that it was composed specifically for the guitar. You will never have a more beautiful song than Spanish Romance, especially if you nail its recommended fingerstyle. It is like playing a piano music that has a perfect blend of bass, mid, and high notes.
Take your time when learning the tabs of this piece. Pick the notes one by one before you start introducing the backing bass notes. Start slow. Get your fingers comfortable moving across the fretboard. Your picking fingers will also have a memory of their own. By the time you have memorized all the basic stuff, you can then add other embellishments to your playing. Frankly, you do not need any. The song is already beautiful as it is.
Popular Related Article: Our Favorite Easy Classical Guitar Songs
12. Besame Mucho by Consuelo Velazquez
Besame Mucho is the epitome of a soulful bolero. It is evocative and very sensual. Even the Beatles and Placido Domingo found the composition of the song to be very irresistible to pass on. The Beatles recorded this 1940 Consuelo Velazquez classic in 1962. Placido Domingo applied his operatic vocals to the song and received a Grammy nomination for it in 1983.
You will also love playing this classic bolero on your Spanish guitar. I know I do. It can be a serenade piece for Valentines or even the birthday of someone you consider special. I cannot remember the number of women who simply wanted to be swept off their feet the moment I played this song for them. I know it may have a different effect on your woman, but I am confident you will be communicating straight to her heart.
The key to mastering Besame Mucho is by focusing on the progression of the chords. If you get this correctly, you are halfway there. You will just have to master the unique fingerstyles that the musical piece requires from thereon.
13. Malagueña by Ernesto Lecuona
If you are looking to push the limits of what your fingers can do on your fretboard, I strongly suggest trying Ernesto Lecuona's Malagueña. This is a 1933 flamenco music that has grown in popularity the moment it washed the American shores. Today, it has become an important piece for jazz artists, marching bands, pop musicians, and drum corps. As a matter of fact, Malagueña is now a standard for these music genres.
There is a bit of a controversy about the song's composition. Musicologists say that Lecuona drew inspiration from the solo piano composition of Louis Moreau Gottschalk. There are some striking similarities in the melodies of Lecuona's Malagueña and Gottschalk's Souvenirs d'Andalousie.
Regardless of the controversy, there is no denying that Malagueña is a very popular Spanish guitar song. It will test the limits of your fingerstyle. I know of seasoned guitar players who still find it difficult to play the song. However, it is not impossible for you to learn it. You will just have to be very methodical in your approach to learning this song.
14. La Cucaracha
I grew up watching many of Walt Disney's iconic cartoons that many of us now consider vintage. One of the most fascinating songs ever to accompany these children's TV shows was the La Cucaracha. Of course, I did not know its title way back then. What I do know is that I loved the tune. It is fun and gives you that sense of movement and speed. It was only when I was in high school when I realized just how important this song is at the time of the Mexican Revolution.
La Cucaracha is a classic folk song. No one knows its origins. It just grew in popularity because people find its melody and lyrics so likeable enough to sing every day. While its origins are unknown, La Cucaracha remains a magnet for seasoned performers. Some of the notable names who have performed this song include Louis Armstrong, Judy Garland, Bill Haley & His Comets, and Los Lobos, among others. Kids also love the song's rendition on Oggy and the Cockroaches as well as the teeny-weenie voice of Speedy Gonzales.
I love the melody of this Mexican folk song, especially its arpeggiated chords. Learning it easy. You can divide the piece into a verse and a refrain. Once you master these two basic elements, you can easily put them together to come up with a very beautiful song. If you are only beginning to play the guitar, I suggest looking for YouTube videos that teach you the simplest strumming patterns for the song. It is always easier to learn the arpeggio if you already have a firm background of the basics.
Learning to play any of these songs may not necessarily make you a superstar. However, they can be excellent pieces for expanding your guitar playing skills. You also get to exercise your fingers and sharpen your note-listening abilities. Some of the songs may be tricky to play at first. I am confident that you will eventually learn to play these songs like the romantic balladeers of the Spanish court.
15. Cielito Lindo By Andre Rieu
This is a well-known song you'll enjoy in your collection of simple Spanish guitar tabs collection. Quirino Mendoza de Cortés made the amazing Mexican folk song "Cielito Lindo" ubiquitous in 1882.
The song starts with a line about being afraid to travel across Spain's Sierra Morena mountains due to robbers, which is a real folk topic if there ever was one. The song's chorus features the chords A7, D, E7, and A, while the verse features A7 and E7.
I always play this Spanish song in Bb major. But to do so, I use a capo at the second fret. Lastly, I suggest trying different strumming techniques until you discover one you enjoy playing.
16. El Condor Pasa By Simon & Garfunkel
"El Condor Pasa" by Simon & Garfunkel covers the original 1913 Peruvian folk music song. It was 1970 when Simon and Garfunkel released a cover of this beautiful Peruvian song. You can still find it on their Columbia album Bridge Over Troubled Water.
Playing this song on guitar is simple; just downstrum on the initial beat of every measure and upstrum on the following beat. On the offbeats, I suggest adding a few muted strums. You can play the song without a capo or with one on the fifth fret.
If you use the capo, the chords must change. Need to play the song perfectly for others? Start strumming the pattern while playing the chords! Share your playing with others.
17. La Bamba By Ritchie Valens
Originally composed in the 19th century, La Bamba is a well-known Mexican folk song. This dancing music is frequently played at receptions and other events.
Valens' most popular song was La Bamba. It promoted Mexican-American music to a bigger audience and helped him become a success. Valens uses electric guitars and percussion to give the song a rock and roll vibe.
La Bamba is a distinctive and avant-garde song because it fuses classical Mexican folk music with rock & roll. For the melody to be played in the chord progression of D major, place a capo at the second fret. This is helpful if you're not accustomed to the key of C.
18. Lambada (Kaoma)
Axé's "Lambada" is timeless, lively and danceable music that will likely make anyone move and roll. The track is a version of the Brazilian folk tune Chorando Se Foi (Lambada). After its 1989 debut, the Kaoma rendition of the song gained fast-paced popularity worldwide.
During the 80s and early 90s, the tune's accompanying dance—the lambada, spread like wildfire worldwide. There have even been international lambada dance competitions. Now, let's dive into some learning tips for 'lambada' on guitar.
As the song has an average tempo, start practicing strumming steadily. Maintain pace with the beat by using a metronome. A brief guitar solo marks the song's climax. So, you could try learning this solo if you're proficient with fingerpicking.
19. Tico Tico By Paco de Lucía
Brazilian musician and violinist Zequinha de Abreu wrote the song in 1917. "Tom and Jerry," "The Simpsons," and "The Big Bang Theory" are just a few of the television series that have featured the song.
Many musicians have covered the song in various styles, including pop, jazz, and classical. The first string is used to play Tico Tico's main tune.
If you want to play the chord progression, place the tip of your index finger on the exposed first string, then elevate it to the second fret, subsequently the third fret, and onto the next. And lastly, every measure has four beats since the music is in 4/4 time.
20. Hips Don't Lie By Shakira
She debuted this reggaeton-infused Latin pop song in 2006, and her career took off from there. Shakira added this well-known song to her album Oral Fixation, Vol.2. Nearly all of her fame comes from this song. Her support for this song came from Sony Music.
To date, this song is one of the all-time top Latin pop hits and is regarded as one of Shakira's hallmark tunes. With a capo on the first fret, any guitarist may perform this tune, making it a great beginner's song.
There are four fundamental chords involved. The introduction begins with a basic arpeggio. The song's main chord sequence is the same overall. The concluding choruses and verses follow the pattern.
21. Vivir Mi Vida By Marc Anthony
This one is the most well-known and adored song by the renowned bolero pop diva 'Marc Anthony. Vivir Mi Vida came out on his compilation 3.0 2013, and Sony Music Latin served as the album's distributor. The English translation of the song's title is "Live My Life".
The song's message is to have fun and not take yourself way too seriously. It conveys an idea of resiliency and hope. Its speed and rhythm align with its classification as a salsa, tropical, or bolero song.
Moreover, I believe the best tune will come out when you place a capo on the first fret. If you're unfamiliar with this type of rhythm, pay close attention to the beats, as starting strumming in the first instance may be difficult.
22. Sofia By Alvaro Soler
In recent years, Alvaro Soler, a Spanish-German musician, has emerged as a Spanish pop singing sensation. The song "Sofia" became available in April 2016.
Even though the song's lyrics are written in Spanish, Soler claims that he crafted them in a manner that makes them simple to grasp for English speakers. His goal was for the song to appeal to a broad audience, and he reasoned that adding Spanish could provide the song with a distinctive and exotic vibe.
To recreate the original sound, you can play the Latin pop song with a capo on the second fret. Transposing it will, of course, make singing it easier. The tune features two primary chord progressions and an easy strumming rhythm that may be followed throughout the song.
23. La Tortura By Shakira feat. Alejandro Sanz
This song signifies another turning point in Shakira's reputation and musical career. It became popularized with her 2005 album Fijacion Oral, Vol. 1. In English-speaking regions; people refer to this song as The Torture.
On this one, she worked alongside Alejandro Sanz. He sings well. Numerous musicians have covered the song, notably Nelly Furtado, The Saturdays, and Westlife. Shakira's personal experiences inspired the song about unrequited love. This music is reggaeton electronica.
At first glance, the chords alter oddly. And you must pay close attention to it. But if you grasp the compositional concept, the chord progression and strumming pattern are fairly simple. The bridges and the verse-like sections are the confusing bits.
24. Amor Prohibido By Selena
Singer Selena is from the 90s and performs Latin dance-pop. At that point, she was employed by the significant Latin music label EMI. Her most well-known song, which was released in 1994, is this one. "Amor Prohibido" is included on her album of the same name.
For this album, she has received seven platinum certifications. This amazing Spanish song is a beginner-friendly choice for all aspiring guitarists. There are only seven simple chords needed to play it. You must first understand the lengthy cycle of chord changes in it. Once you figure it out, the song continues in that vein. To properly strum it, pay close attention to the cumbia beats.
25. Disfruto By Carla Morrison
This song has done well on global charts, setting examples in Mexico, Turkey, Russia, Costa Rica, etc. The song, which she released in 2013, was a part of her 2013 album Dejenme Ilorar. For this song, she collaborated with Cosmica Records.
Spanish verses and English choruses make up this song's bilingual composition. Soon after its release, the song peaked at Mexico's top spot and reached position 12 on the Billboard Latin Pop Songs chart.
The piano progression serves as the song's foundation. You only need four chords and a capo on the guitar on the fifth fret to play it. The track's last notes feature the same chord progression. I believe you'll adore this specific song. It has a wonderful sound.
26. Saturno By Pablo Alboran
Latin pop musician "Pablo Alboran" has been putting out tracks since 2010. Many people adore him because of his sweet voice and singing abilities. This tune, included on his platinum-certified album Prometo, was released in 2017 under the Warner Music Spain label.
The song's lyrics compare the planet's rings to the various individuals in the world and how they all work together to create a whole. Alboran's 2017 single features a simple acoustic guitar strumming pattern with a 190 bpm tempo.
When it comes to chord progressions, the chorus part and the verses are different. Observe their traffic and closely follow them. The B7 chord appears difficult, but it is actually effortless and has a great tone.
27. Ojos Color Sol By Calle 13
This song was released in 2014 and was on the band's album Multiviral. Silvio Rodriguez and they worked together to compose this song.
View the song's music video featuring renowned actor Gael Garcia Bernal. This band's music combines rock, jazz, alternative rap, and various other genres. Watching them express their creativity is a lot of fun, trust us. This piece is ideal for complete beginners.
The song has a 78 BPM speed. However, it might be better played in double time at 156 BPM. The song's length is 3 minutes, 36 seconds, and it is in the dominant mode and key of D. With a time rhythm of four beats per bar, it has a moderate amount of intensity and is a little danceable.
28. Entra En Mi Vida By Sin Bandera
Argentina and Mexico formed this partnership in the year 2000. After seven years of inactivity, they resumed activity in 2015 and began to rerelease tracks. One of their first songs from 2001 is this one. Furthermore, these musicians create ranchera and pop ballads.
The genre is Mexican Pop. The song begins with a piano intro before the beat-driven guitar enters the picture. It features easy chord progressions and beginner-friendly chords. The chorus and verses have various chord progressions.
Pro Tip: Play the last chorus one step higher to modify the chords.
29. Me Gustas Tu By Manu Chao
Although Manu Chao's music is well-liked all across the world, he is primarily renowned among subcultures or alternative peripheral communities.
In addition to his ability to sing in many languages, including Portuguese, French, English, Spanish, Catalan, and even Greek, he also has an alternative reggae, Latin, ska, and worldbeat sound. This well-known song was released by him in 2001, and it can be found on his album Proxima Estacion… Esperanza.
Three chords are all you need to play this lovely melody. It is a completely simple track with a basic riff. There is only one major chord progression throughout the song, which must be played with off-beat strumming.
30. Obsession By Aventura
This group popularized the bachata and merengue genres. The band also draws inspiration from pop, hip hop, rock, reggae, and dancehall, but when you mention Aventura, bachata and merengue are undoubtedly the first things that come to mind.
In 2002, they issued their well-known song, Obsession. It is thought that this tune is a classic example of bachata music. It just uses four basic chords and is appropriate for beginning guitarists.
You can find simpler strumming patterns if the original track's use of several flamenco-style arpeggios is challenging for you. Many experts advise using a metronome to maintain the song's beat. So start out slowly and progressively pick up the pace until you master this song on guitar.
31. La Macarena By Los Del Rio
Back then, this song had become quite popular and was easily accessible. Los Del Rio's only US hit since 1962 came with this one.
"La Macarena" was initially a flamenco pop song, but in 1995, a group of producers named The Bayside Boys created a remix that has become widely known. The entire song is built around this framework of an insane electronic dance beat.
To learn fast and play better, I suggest using a capo on the sixth fret to learn fast and play better. Remember that the song only uses three chords, with the primary chord progression switching between D and A7. G chord only appears at the beginning of verses.
32. Rayando El Sol By Maná
This group is an 80s Spanish rock group. They are among the most well-known Mexican-Latin rock bands. The public recognizes them as Sombrero Verde. After 1987, the band's title was changed to Mana.
The band covered the song "Rayando El Sol" by Manny Manuel, which was released in 2010 under the same name. The song's title, which refers to "Touching the Sun," is a metaphor for pursuing your aspirations.
While the clean guitar performs chord progressions with arpeggios and strumming, the lead guitar alternately plays a variety of riffs and choruses. Plus, "Rayando El Solo" is in 4/4 time. It means there are four beats for every measure.
33. Bamboleo By Gipsy Kings
Bamboleo is yet another timeless Latino song from the 1980s. Bamboleo, one of Gipsy Kings' best-known songs, can be found on their self-titled album. The rumba flamenca these musicians produce is among the finest in the world.
You must acclimate to the quick flamenco rhythms and strumming patterns to play this type of music. Although the song is in the chord progression of G, beginners can easily play it by placing a capo on the second fret.
Even though it can be harder, you can attempt to play the song without a capo when you haven't got one. Lastly, as you practice, a metronome may assist you in maintaining a constant beat.
34. Clandestino By Manu Chao
"Clandestino" is a well-known song by the talented French-Spanish artist Manu Chao. The song can be found on the 1998 album of the same name. He released it under the Virgin label and enjoyed great success.
The Rolling Stone Magazine states that "Clandestino" is among the top 5000 albums of all time. You only need two chord progressions to play this amazing song. So, you may use somewhat different finger placement when playing them.
The F# minor chord is used in the opening riff. You must create the song's core rhythm on each measure's first and third beats by strumming in a down and up pattern, respectively.
35. Te Amo By Franco de Vita
One of Franco de Vita's most well-known songs, Te Amo, was released in 1988. In Latin America, it quickly gained popularity. The track "Te Amo" is an 80s rock ballad.
This type of Latin song typically features distinct compositions for chord progressions and more chords than classic American-English songs. "Te Amo" is an excellent demonstration of that. Although it is not required for newbies, you can fret the strings with your fingers.
Remember that it's the first string that is used to play the melody. Start by placing your index finger on the open first string and play the melody by moving your finger up to the second fret, then the third fret, and so on.
36. Nada Valgo Sin Tu Amor By Juanes
Released in 2004, the song "Nada Valgo Sin Tu Amor" featured on the album "Mi Sangre." The song topped most charts and was undoubtedly a hit that year.
In fact, this Spanish song was so successful that it got nominated at the Grammys. The song's title in English means "I am worth nothing without your love." The song's open with a simple chord pattern and acoustic arpeggios.
This acoustic guitar serves as the foundation; after that, drums and other instruments enter the picture. By only memorizing its melody, you can pick up nine fundamental chords.
37. Diez Mil Maneras By David Bisbal
Famous Latin pop performer Bisbal performs for Universal Music. This song achieved platinum certifications and reached the top spot on a Spanish chart.
His album Tu y Yo, which came out in 2014, is where you can discover the song. It frequently has appealing tunes and energetic tempos. It might include salsa and merengue, two popular Caribbean musical genres.
The song begins with the same chord sequence played by two guitars in different ways. One is playing more strumming-like rhythms, and the other is playing arpeggios. There are simply two chord progressions and five chords to play. If you're looking for easy Spanish guitar songs to play, this is one of my top recommendations.
38. Siete Vidas By Antonio Flores
The singer/performer Antonio Flores, an incredible flamenco-infused pop-rock performer, is from Spain. He released this incredible song in 1994, the year before he passed away. It may be found on his record Cosas Mias.
The song was also a 1991 Latin Grammy Award nominee for Best Pop Song. The song's title is a Spanish expression that alludes to a cat's seven lives. The song's lyrics link a cat's seven lifetimes to life's various phases and the ups and downs we all experience.
"Sieta Vidas" features a fantastic classical/acoustic guitar arrangement in the key of Am. The song's two primary progressions are present throughout.
39. Esto Es Vida By Robi Draco Rosa
Released in 2013, "Esto Es Vida" is one of the finest compositions by the Puerto Rican singer Robi Draco Rosa. Published on his album 'Vida,' this song was promoted under the label of Sony Music.
This Spanish song is the ideal representation of Latin music with tropipop elements. It contains an upbeat pace, a catchy tune, and uplifting lyrics emphasizing the pleasure of living. You'll definitely want to start dancing to the song, and it'll make you feel joyful and motivated.
This song has six chords to play, five of which are open chords, making it a good choice for beginners. Before learning this song on guitar, listen to it carefully to get a sense of its alternative Latino flavor and rhythm.
40. Si Nos Dehan By José Alfredo Jimenez
"José Alfredo Jimenez" is one of the first Mexican singer-songwriters whose works formed the nation's modern music foundation. They claim that he released over 1,000 tunes.
One of his best-known songs is this one – "SI Nos Dehan." People of all ages and walks of life have connected with the song's theme of love and optimism. As a result, it has become a classic, and future generations will keep enjoying it.
This ranchera-inspired song is performed with classical guitars and a small orchestra in the background. It is a simple tune with ten simple chords. The only thing to do is to follow the rapidly changing chords.
41. Procuro Olvidare By Aitana (CHECK THIS)
The Latino music competition that was broadcast on television made Aitana famous. A ballad from 1980 is shown here. In 2017, Aitana played the famous Hernaldo Zuniga song. Its lyrics, which describe the sorrow of unrequited love, are slow in tempo with soulful voices.
Anyone who has ever felt the sadness of losing someone they love will be able to relate to the song. This song has a piano foundation and is simple to play on the guitar. There are two major chord progressions and seven chords in total. Start the song by playing the intro chords.
Finally, repeat the verse chords four times. Play the chorus chords four more times after that. As you get to the bridge, keep repeating the chords from the verse and chorus.
42. Apuesta Por El Rock And Roll By Enrique Bunbury
This man is a well-known rock performer from Spain and the main vocalist of the group Heroes del Silencio. Since 1996, the band has not performed together, but he continues to write songs and pursues a solo career.
Published in 1998, this lovely tune was distributed by EMI. The album was called Rarezas. The song's chorus, "Apuesta por el rock and roll," appeals to listeners to endorse rock music. The song's lyrics are loaded with all kinds of symbolism, such as mentioning the sun and the sea.
The guitar has several layers, including the slide, lead, and acoustic rhythms. Please pay attention to the introduction; the chords were played using various finger placements and bass walkings.
43. Eso Y Mas By Joan Sebastian
A very significant Mexican guitarist and songwriter with a Grammy, Joan Sebastian. He enjoys a very distinctive position in the nation. One of his most recent and stunning songs is Eso Y Mas, released in 2006.
However, the song was a 1996 Latin Grammy Award nominee for Best Male Pop Vocal Performance. The English translation of the song's title is "That and More". The bass guitar, two guitars, and two guitars that make up the tune all sound excellent together.
Be mindful of the way the chords blend into one another. Arpeggios are played with the fingers, and strumming makes up the guitars' rhythms.
44. Que Ha Pasao By Abraham Mateo
This man, Abraham Mateo, is a brand-new Latin pop trap reggaeton performer. He has risen to fame and fortune in the past few years thanks to Sony Music. On this 2019 release, he worked together with Sofia Reyes.
You'll definitely want to start dancing to the song, and it'll make you feel joyful and motivated. On the seventh fret, a capo is used to play the song. This implies that you must raise each chord by seven frets. The track is a reggaeton pop tune with trap influences.
This song is beginner-friendly and played using a capo on the seventh fret. Arpeggios and fingerstyle rhythms are used to play a basic chord sequence.
45. Amor Eterno By Rocio Durcal
The singer of traditional ranchera music and love songs from the 1980s is Rocio Durcal. One of her most well-known songs is this one, which was released in 1984. It can be found in her sixth volume of Canta a Juan Gabriel.
If you'd want to check, her music and gigs have recently been uploaded to YouTube. The guitar part of this song is extremely straightforward. The mild tempo, which averages 90 beats per minute.
Even though there are eight chords to play, the progression and strumming pattern is simple to master. Pay close attention to the lyrics and chord changes. Undoubtedly, it would include travelling through time!
46. Despecha By Rosalia
Despechá by Rosalio is the perfect Spanish song that will make you relax and move alongside. Rosalia, a Barcelona-based reggaeton pop singer, featured this song in her album Motomami Plus. Now let me speak teaching! The song has a fast tempo, so practice playing the chords and melody quickly.
These three chords—Am, G, and Dm—are all that this mambo song uses. I prefer making the final note of each chorus section on the D minor chord. Alternatively, you can use the A minor and G major chords. I hope you enjoy singing along to this easy song.
47. Salamanca By Misc Traditional
Salamanca was first recorded and released in the 18th century. And as you can see, this song has been passed down for generations and is still played on many occasions. To play this song, I have seen many artists use the classical and solemn form of flamenco called cante jondo.
What you'll find most beautiful about this song is how a boy expresses his love and hopes she will respond and return that love. I agree that "Salamanca" isn't a Spanish guitar song for beginners.
However, it is an excellent song to learn the concept of playing melody notes together with harmony. If you're wondering how to play together with the chords, I've got you. Just practice strumming the chords on the initial beat in every measure, and you're good to go.
48. Entre dos Aguas By Paco de Lucía
Entre dos Aguas should be added to your repertoire of simple Spanish guitar songs if you want to improve. The legendary Spanish guitarist Paco de Lucia composed and played this song, Between Two Waters, in 1973.
A wonderful illustration of the flamenco rumba genre, which fuses flamenco with Latin American music, is Entre dos, Aguas. The song is divided into various portions, each teaching a distinct method, aesthetic, or style.
For instance, the opening section's main melody comprises a quick and lively cadenza and a sequence of scale passages. You must perfect your fingerpicking and strumming methods to play this part successfully.
49. One-Note Samba By Antonio Carlos Jobim
The One-Note Samba by Antonio Carlos Jobim is a great choice if you're seeking a little bit of a distinct style of basic Spanish guitar tabs. Although the song is officially a Brazilian jazz composition, its sensuous and tempting melody will undoubtedly carry you to the soul of Spain.
Brazilian composer Jobim, who produced a large body of work, had a significant role in establishing bossa nova as a musical genre in the 1950s and 1960s. The song "One-Note Samba" is a prime example of bossa nova.
It has a Brazilian guitar, exquisite harmonies, and an easy-going tempo. This rendition of the song will challenge you to improve your playing thanks to its complicated chord progressions and creative fingerpicking patterns.
50. Bolero By Maurice Ravel
Bolero is a single-movement orchestral composition known for its monotonous theme and beat. Bolero had its Paris debut in 1929 after being written in 1928. The musical became an instant hit and continues to be performed endless times.
The song's driving rhythm is mostly derived from an easy-to-follow ostinato pattern that runs over the whole composition. To execute this pattern, first, strum down on the low E string with your index finger, then the A string with your middle finger, and finally, the D string with your ring finger.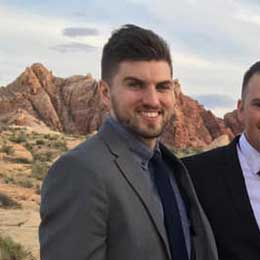 My name is Chris and I've had a passion for music and guitars for as long as I can remember. I started this website with some of my friends who are musicians, music teachers, gear heads, and music enthusiasts so we could provide high-quality guitar and music-related content.
I've been playing guitar since I was 13 years old and am an avid collector. Amps, pedals, guitars, bass, drums, microphones, studio, and recording gear, I love it all.
I was born and raised in Western Pennsylvania. My background is in Electrical Engineering, earning a Bachelor's degree from Youngstown State University. With my engineering experience, I've developed as a designer of guitar amplifiers and effects. A true passion of mine, I've designed, built, and repaired a wide range of guitar amps and electronics. Here at the Guitar Lobby, our aim is to share our passion for Music and gear with the rest of the music community.