The electric guitar is one of the most popular instruments of all time, and there is no denying the fact that the entire 20th century belongs to it, at least when we're speaking in purely musical terms. It has propelled rock 'n' roll into the stratosphere, as well as its many offshoots, such as punk, hardcore, and numerous genres and subgenres of metal. Moreover, the electric guitar has brought a completely new dimension to blues, jazz, and country, allowing artists and musicians to make music that was louder, more intense, and more expensive than ever before.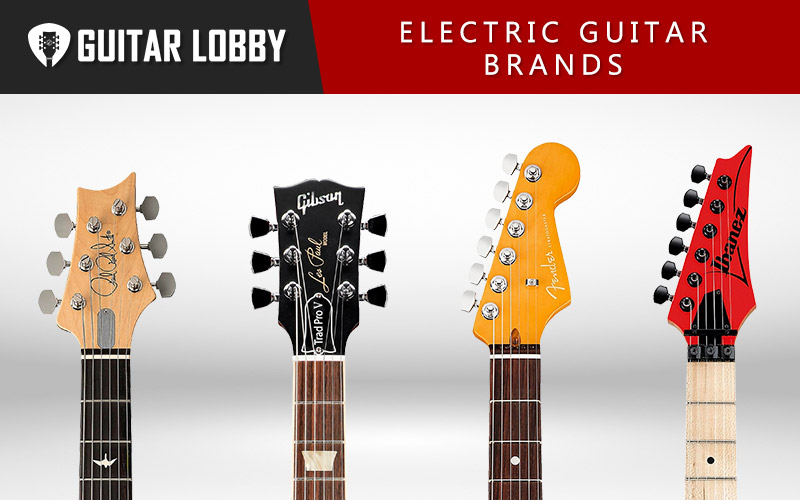 Simply put, there are almost too many electric guitars out there to choose from. Some factors, such as the price, availability, or the genre of music, will help you narrow down your choice. Another parameter that might help you with your choice is the brand of electric guitar. While brand doesn't necessarily have to equal great sound, playability, or quality, some companies have been longer at it than others, and have rightfully earned their lofty status in the industry. With that in mind, let's take a look at our list of the 25 best electric guitar brands on the market today.
Here Are the Best Electric Guitar Brands
25. Danelectro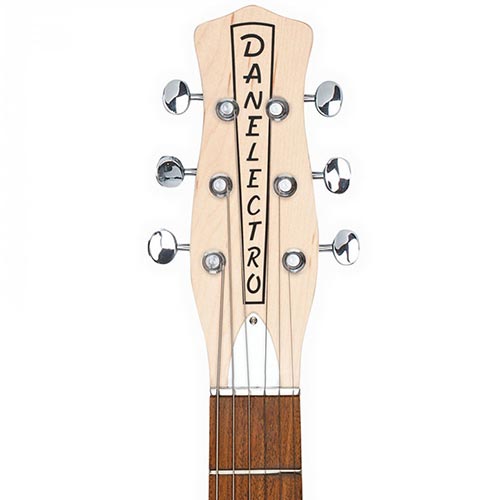 Danelectro is a brand that used to be really popular about two decades ago, but they are still going strong and they have more than a handful of models that are both interesting and affordable. Also, they will forever be cool, because they were often played by one of the greatest guitar players of all time, Jimmy Page. Yes, Jimmy Page is known for using Fender Telecasters in his days with the Yardbirds, as well as for using a Les Paul with Led Zeppelin, but he also used the Danelectro 3021 with the latter band, especially when playing live renditions of Achilles Last Stand, for example. Today, you can get pretty close to that model by purchasing the Danelectro 59M.
Also, there are two more reasons why you might be interested in a Danelectro guitar. First, there is their retro styling and tone, complete with lipstick pickups. If you are in the market for a vintage sound and you don't want to spend a fortune on a Rickenbacker, Danelectro guitars are the next best thing in our opinion. Second, they are known for their baritone guitars. Although it's fairly common nowadays for guitarists to tune their guitars to the D or even B, Danelectro did that with their '56 Baritone model decades ago, before it was even a thing. It was tuned from B to B, unlike standard guitars, which are tuned from E to E.
And there you have it, the 20 best electric guitars you can get your hands on today. One thing is for sure, though: regardless of your preference or playing style, there is no shortage of choice. If you like that signature twangy Fender sound or the robust warmth of Gibson, not only can you select one of the originals, but also consider some of the cheaper, or in some cases, superior alternatives, including Epiphone, Squier, ESP, PRS, and Ibanez. And if you want something that is totally unique, there are brands such as Rickenbacker, Danelectro, and Ernie Ball Music Man, which offer something totally different from the rest.
24. Charvel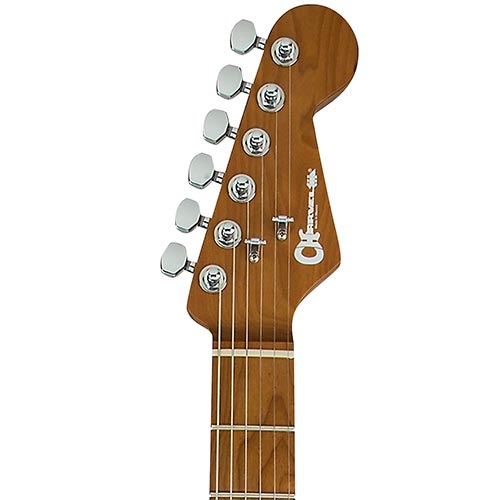 Charvel is a well-known brand, especially for its Superstrat guitars produced back in the 1980s. They are still focused on making high-end, high-performance guitars that are designed with professionals in mind. That is why their guitars are usually expensive, however, they do have a few models that are on the affordable side. The company was founded by Wayne Charvel in California in 1974, but it was sold in 1978 to Grover Jackson, who founded Jackson guitars, so these two brands have a shared history. Charvel struggled throughout the 1990s until it was bought by Fender in 2020, who once again turned it into a major brand. Nowadays, Charvel guitars are played by the likes of Joe Duplantier, Guthrie Govan, Satchel, and Angel Vivaldi.
Drawing on Fender's resources, Charvel was able to create a pretty extensive range of electric guitars, with one of the most interesting ones being the Charvel Joe Duplaniter Signature San Dimas Style 2. Even though it is a signature model, it is surprisingly affordable, and best of all, it plays extremely well and sounds amazing. Unlike your usual metal guitars, this one is pretty traditional in its design, at least when it comes to shape since it's a Telecaster-style guitar with dual humbuckers, fast neck, jumbo frets, as well as premium tuners.
23. Godin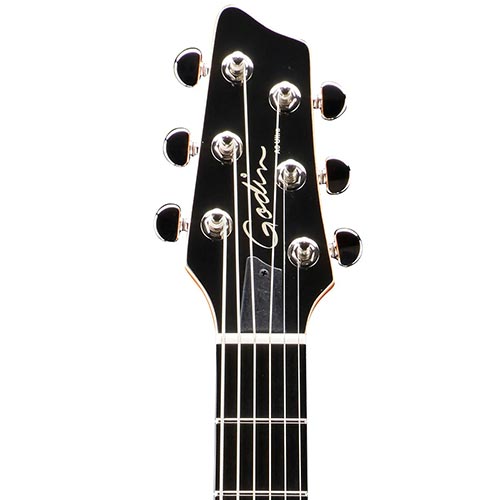 In an era where most guitar companies are outsourcing their work not just to tackle the entry-level end of the market, but to increase their profit margin as well, one company is sticking to its original way of production, as well as its original location. We are, of course, talking about Godin. Godin is a Canadian company that is more well-known for its acoustic instruments, as well as by acoustics produced by their sub-brands, such as Seagull. All of the guitars are still produced in Quebec, as well as New Hampshire. As a result, their instruments are very high-quality, and the company focuses on mid-range, as well as high-end acoustic and electric guitars.
The company was founded by Robert Godin in 1972 in Quebec, Canada. Nowadays, its headquarters are located in Montreal. Although most electric guitar aficionados would associate Godin with their semi-hollow body or hollow-body guitars, such as those in the 5th Avenue series, the company also makes some pretty interesting solid-body guitars as well. Just like their acoustic Godin counterparts, these guitars are some of the finest instruments in the world for the price.
In case you are a rock or blues player, you may want to take a look at their models such as the Summit, Stadium, and Session, which are available with single and double cutaways. The former represents a high-quality alternative to the Les Paul, while the latter is Godin's own take on the Fender Stratocaster. Also, while we are on the subject of their solid-body guitars, we have to mention the Godin Session HT, which is a quality guitar that sounds and plays great, but which is affordable at the same time. It might not be as flashy as some of the others in that price category, but it's probably a better instrument and one that will serve you well for a long, long time.
22. B.C. Rich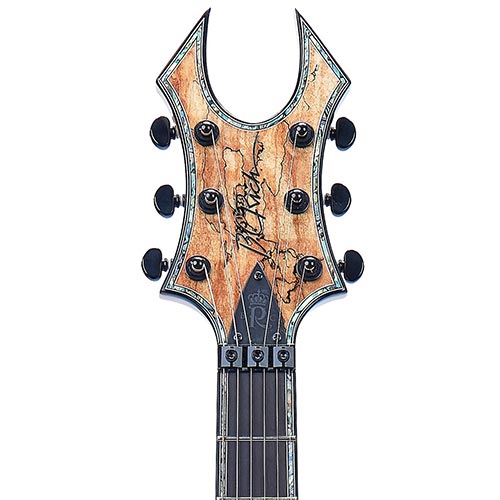 B.C. Rich is an electric guitar brand that makes some of the most visually striking guitars that you will ever see. Sharp lines and angles, pointy cutaways, you name it. Their guitars are just about as rock and metal as it gets. B.C. Rich really took off during the 1980s, because their wild shapes and designs fit right in with the over-the-top theatrics in rock and metal that were a norm at the time, which is why so many glam metal and thrash metal guitarists played one. Some of the most famous guitarists to play a B.C. Rich include Slash, Kerry King, Blackie Lawless, and Paul Stanley.
But, although the company grew exponentially in the '80s, they have been making electric guitars since 1969. Their first guitars were literally handmade, as they didn't have many tools at their disposal. However, they did rely on the massive knowledge and experience that its founder, Bernardo Chavez Rico, had. He was already a celebrated and accomplished classical and Flamenco guitarist, and he knew just about everything there is to know about each specific tone, and how to go about designing a guitar in order to get it. That is one of the major reasons why B.C. Rich guitars are so popular among professional musicians. They were made by one of their own for them. It doesn't get any better than that.
B.C. Rich has a number of iconic designs, including the Warlock, Bich, KKV, Mockingbird, Warbeast, and the Virgin. You should also check out their Villain line of guitars. Unlike most B.C. Rich models, these are more classic when it comes to design, as they resemble a Superstrat, and there are different series you can choose from, going from Mk1 all the way up to Mk11. Mk1, of course, is the entry-level model in terms of price and appointments. You can easily find an affordable B.C. Rich guitars, since their range is so huge, but if you want a US-made B.C. Rich, you will have to pay a premium price for it. But, you will be getting a top-tier guitar for that kind of money.
21. Dean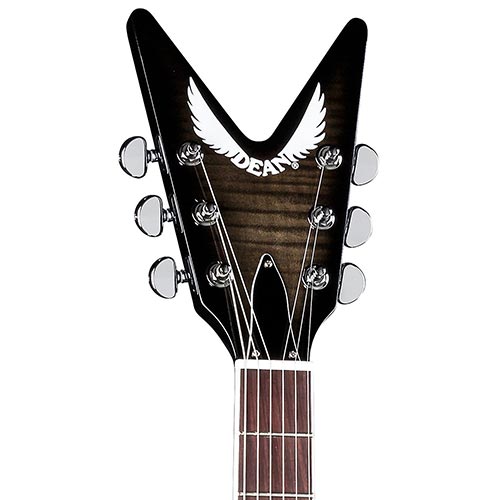 Fans of heavier music would be pretty furious if we omitted Dean from our list, so here they are. All joking aside, Dean is one of the most reputable brands for rock and metal players alike. The company's rather tumultuous history started back in 1977 in Chicago, when it was founded by Dean Zelinsky. Things really took off for Dean at the beginning of the 1980s and the increasing popularity of shredding. However, it was recognized by rock guitar players as well, such as Billy Gibbons. When it comes to metal, Dean was the guitar of choice for the likes of Dimebag Darrell, Michael Angelo Batio, Dave Mustaine, Michael Amott, Vinnie Moore, Michael Schenker, Rusty Cooley, Traci Guns, Leslie West, and David Shankel, some of which had their signature Dean models.
Dean guitars are equally aggressive in their tone and their looks, as most feature sharp, angular designs that fit the metal world just perfectly. Their ML series features some of their most iconic models, and we can't talk about iconic without mentioning the Razorback. For those that are looking for something a bit less extreme, there is the Vendetta series, which resembles the Superstrat shape that is popular among shredders. Dean guitars became the subject of a lawsuit, as Gibson sued Dean's parent company, Armadillo Distribution Enterprises, for copyright infringement.
Gibson claims that Dean has copied their designs, including that of the Flying V, Explorer, SG, and the ES models, as well as the shape of the Dove Wing headstock. Dean has denied this and has filed a countersuit, claiming that guitar shapes are unprotectable, as well as that other manufacturers have been using the said shapes for decades. Regardless of the verdict, there is no denying that Dean makes some excellent rock and metal guitars. You should definitely check them out.
20. G&L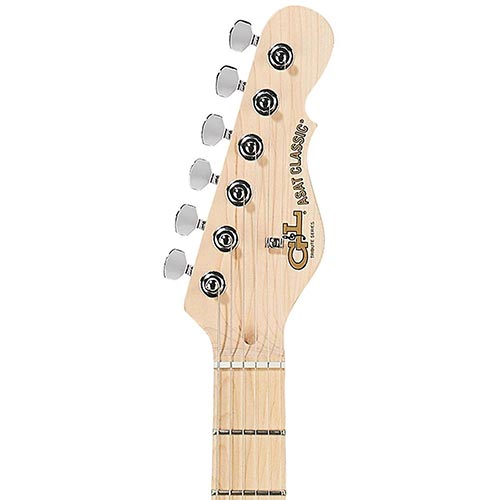 G&L is one of those guitar brands that doesn't receive nearly enough credit or hype as it should, because their electric guitars are absolutely superb, which is why they rank so high on our list. Although not a widely known brand, guitar connoisseurs are well-familiar with the quality and sound that G&L brings to the table. But, in order to explain why G&L guitars are so incredible, we have to go back to the 1960s and take a look at the G&L-Fender connection. Leo Fender, the legendary luthier, and inventor sold the Fender brand to CBS back in 1965, after which he played a pivotal role in the development of guitars for Music Man. However, at the end of the 1970s, Leo Fender decided to leave and start his own guitar company along with George Fullerton and Dale Hyatt, who used to work for Fender.
As you can see, the name G&L comes from the first-name initials of Fender and Fullerton. The newfound company improved upon the design of the original instruments that Fender built before selling his company, which is why so many of their guitars look and feel like Strats, Teles, or Jaguars. On the surface, that similarity might recommend them as an alternative to Fender guitars, but if we were to say that, we would be underselling the brand. Those that have switched to G&L are adamant that it's not an alternative, but a preferred choice. In fact, if you think that the Stratocaster and the Telecaster were the best that Leo Fender could do, think again because the man himself maintained that G&L guitars were the best instruments he ever made. Coming from Fender's mouth, those words carry additional weight.
Today, G&L offers several different models in the lineup, all of which come in a number of different versions. Their most popular electric guitars are the ASAT, Legacy, Comanche, Invader, and Fallout. Jerry Cantrell is probably the most well-known guitarist to use G&L guitars. In fact, he has been doing it for decades and he even has his own signature model called the Rampage. G&L guitars also include a number of innovations developed by Leo Fender, such as the MFD pickups, which enable you to adjust the output on the pickup for each individual string. Also, MFD pickups are quieter, have a higher output, and a broader frequency response, which results in a warm but clear sound.
19. Jackson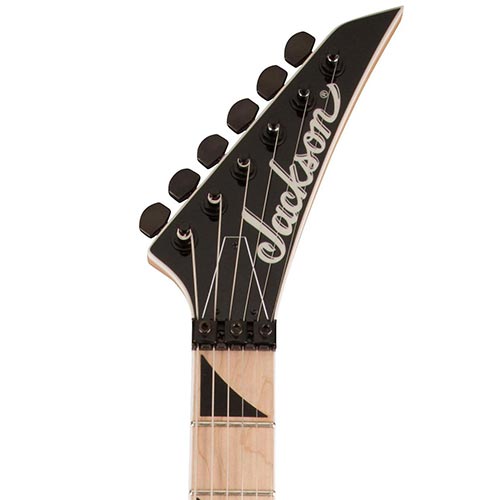 We've already featured many brands on this list that are great options if you are a metal guitarist, but no other brand is as committed to metal as Jackson. Although far from unusable for other genres, Jackson guitars are the epitome of metal, even if you were to just look at them. Their most popular models usually look as if they were based on the Flying V shape, although they have other, more conventional designs that resemble the Strat or the Superstrat shape. The brand has been in the game for long enough, and they have perfected the idea of metal guitar.
The company was founded back in 1980 by Grover Jackson in California, USA. Nowadays, it is owned by Fender and its headquarters are located in Arizona. One of the reasons why Jackson guitars are so popular is because they are very affordable. Although they have some premium models in their range, their mid-range and entry-level models are their best-sellers. Jackson guitars don't really have any fancy finishes, but they are built using plenty of premium tonewoods, which is pretty impressive given their price. For instance, it's not uncommon to find maple bodies and rosewood necks on their guitars.
This is because these guitars are made with a purpose in mind. Metal guitars usually feature brutal and aggressive designs and are played equally aggressively, which means they need to be pretty robust, hence the generous use of maple and rosewood. One thing that really stands out about Jackson guitars is their necks, which are built for fast playing, which means they are thin, with easily accessible frets and low action. What more could a metal shredder ask for in an electric guitar? All things considered, Jackson guitars are well-made, rugged, and great at producing the sustained tone that all metalheads are after, plus they are very budget-friendly.
18. Rickenbacker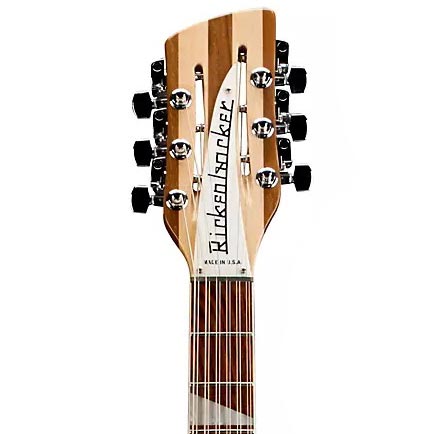 Although they are primarily an electric guitar company, Rickenbacker is better known for their bass guitars. Honestly, can you imagine anything else than Lemmy playing his bass when you hear the word "Rickenbacker"? And it's not just Lemmy, because other legendary bass players such as Cliff Burton, Geddy Lee, and Chris Squire have also played Rickenbacker for most of their careers. Their electric guitars don't seem to enjoy the same popularity, despite the fact that they are superbly crafted instruments using only premium materials. Why is that?
Well, part of it has to do with how different they are from pretty much every other guitar brand today. In other words, it's hard to place them in the context of modern music due to their unique sound. While not as legendary as the tone produced by Fender or Gibson, Rickenbackers tone is instantly recognizable and downright impossible to reproduce on any other instrument. It seems like Rickenbacker electric guitars would be more suitable for playing music that involves a lot of major chords, along with some vocal harmonies or even a falsetto on top of them. Think early Beach Boys or the Beatles.
Their sound is very twangy and jangly, so if you are a fan of '50s and '60s rock, then you might as well stop looking at all the other guitar brands. They are also an ideal fit if you are looking for an ethereal, psychedelic sound. Rickenbacker guitars are definitely not at home playing a riff in drop tuning or paired up with an overdrive pedal. So, it's a premium guitar brand that seems to be stuck in time, which is just fine if you ask musical purists and those leaning towards a more upbeat, shimmering sound. If you fall into that group and have deep enough pockets, then we can wholeheartedly recommend that you get a Rickenbacker.
17. Duesenberg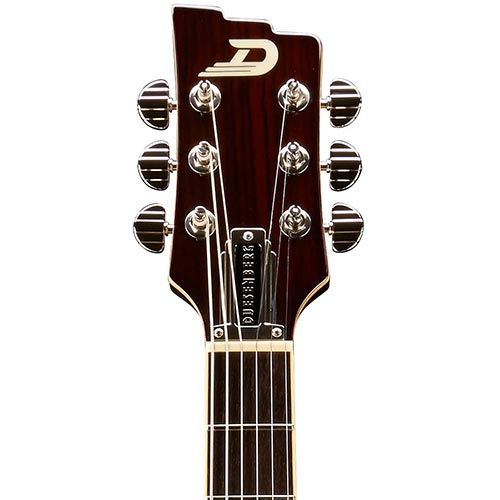 Headquartered in Hannover Germany, Duesenberg Guitars is known for making high-end solid body and semi-hollow body guitars combining traditional guitar body shapes with Art Deco design aesthetics. Their most popular and well know guitar model is the Starplayer TV which is a semi-hollow body electric guitar with one humbucker and one P90 style pickup. Duesenberg is a small brand but is known worldwide for producing some of the highest quality instruments on the market.
16. Schecter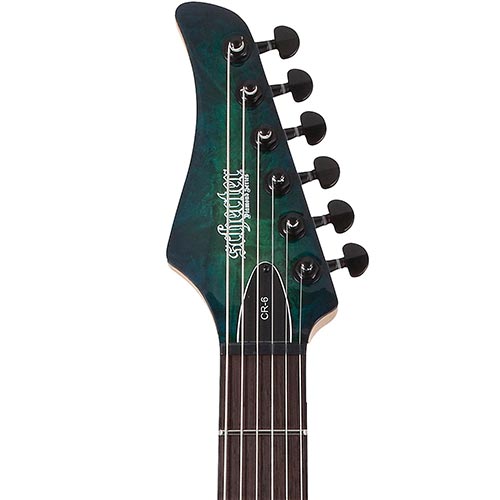 No list of best electric guitar brands would be complete without Schecter. They have really established themselves as a great guitar company that produces high-quality instruments that are great value as well. In fact, you will often find their guitars equipped with appointments that belong to the higher price bracket. Even though their range is diverse enough so that pretty much every player can find a guitar that suits their playing style and preferences, they are usually lauded by metal guitarists, which is not a surprise, because they have everything you would want if you like to play fast and loud. Famous Schecter players include Dan Donegan, Jerry Hornton, Keith Merrow, and Jeff Loomis.
The company itself was founded back in 1976 by David Schecter, Shel Horlick, and Herschel Blankenship. Originally, Schecter started off as a maker of spare parts for guitars. It enjoyed a pretty short run originally since it went belly up back in 1987. However, it was quickly bought by Hisatake Shibuya. Since then, Schecter has produced many memorable models, such as the guitars in the Hellraiser series, as well as those in the Omen collection. Also, we have to mention the Schecter "C" model, which is one of their best designs, and a guitar that looks great, and is incredibly well-made.
What makes Schecter guitars so desirable in the metal world? Well, part of it has to do with their quality/price ratio. They really are high-quality instruments that you don't have to spend a fortune on. The other part is that these guitars come with fast necks, thinner bodies, deep cutaways, as well as Floyd Rose tremolos, and hot pickups. All these things tick all the right boxes when it comes to metal and other genres of heavy music, so getting a Schecter if you are a metalhead is pretty much a no-brainer. But even if you aren't one, you should still make the effort of looking up their range, as you will probably find a great guitar that suits your needs.
15. EVH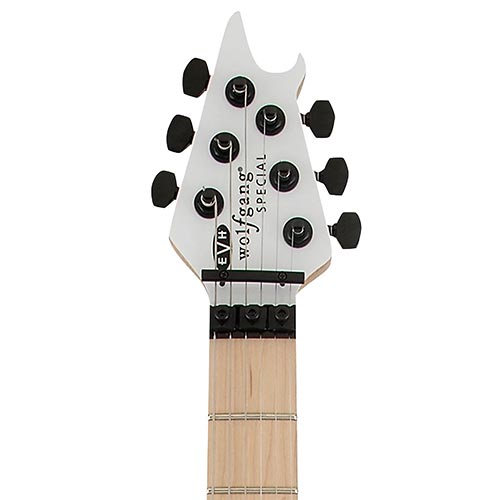 Producing the guitar designs of legendary guitarist Eddie Van Halen, EVH is now a subsidiary brand of Fender Musical Instruments Corporation. Their flagship guitar model is the EVH Wolfgang which is named after Eddie's son, Wolfgang Van Halen. Featuring all the signature features designed by Eddie himself over his incredible rock and roll career, The EVH Wolfgang guitar is available in several model levels which cover a wide range of budgets, starting with the "Special" which is a flat top solid body ranging up to the USA Custom Shop models.
14. Yamaha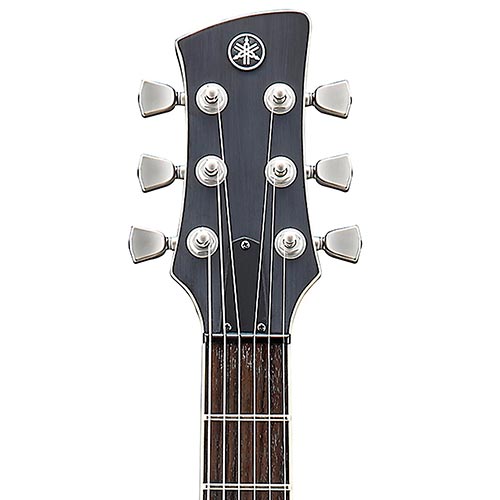 Yamaha is a massive multinational corporation that makes pretty much everything from motorcycles and robots, to golf carts and musical instruments. But, even when we hear the words "Yamaha" and "musical instruments" in the same sentence, we might think of their keyboards first, forgetting that they make some great guitars, both acoustic and electric. Although their acoustics are more well-known, they have pretty interesting electric guitars in their lineup, especially if you need a quality instrument that won't burn a massive hole through your budget or if you are a beginner. While Yamaha makes everything today, they did originally start out as a company that makes musical instruments.
Everything began back in 1887 when Torakusu Yamaha started a company that specialized in making pianos and reed organs. They would go on to produce other musical instruments, but it wasn't 1966 that they would introduce their first solid-body guitar, the Yamaha RG. By this time, Yamaha was already a huge player in the music industry, so producing their own solid-body electric guitar was a natural progression for the company. The company's big break in the US came after one of their acoustic models, the Yamaha FG-150, was played at Woodstock by Country Joe McDonald. After that, they started exporting their instruments to the US, and they have since become a global brand. Yamaha has also paved the way for other Japanese guitar brands, such as Ibanez and ESP, at least when it comes to the United States.
Over the next few decades, Yamaha would introduce numerous successful series of guitars, including the RGX, as well as the Pacifica range in 1990, which proved to be a big hit for the brand. One of the reasons why it was and still popular is because it represented the perfect combination of price, reliability, tone, tone, and versatility. Of course, once you take a look at any guitar from the Pacifica series, it is pretty clear that they are inspired by Fender Stratocaster, which is why they are so popular among beginners and those who can't or don't want to spend a lot of money on a Strat. There is also the RevStar series which was introduced in 2015, which features vintage looks and sound.
Now, as far as the production of their guitars is concerned, the company is pretty tight-lipped, but it's a safe bet to say that they are all located in Asia, with production lines in Japan, China, South Korea, and Indonesia. Their premium models are built in Japan and cost around $2,000 or even more. But, since Yamaha is known for its affordable guitars, you can get one of their entry-level models for as little as $180, while their mid-range models cost around $600 or so. Whether you are a professional recording, a touring musician, or an absolute beginner, Yamaha electric guitars are definitely worth checking out.
13. Squier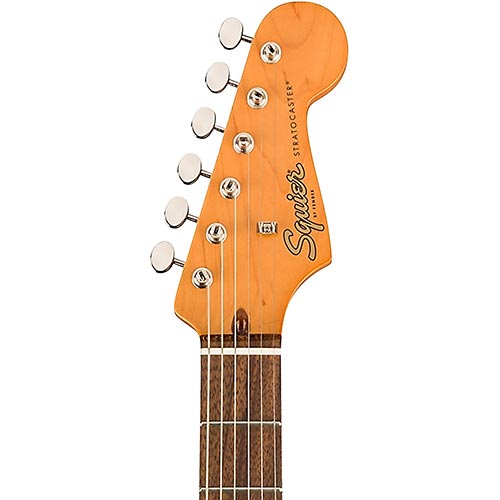 The Squire-Fender connection pretty much as that of the Gibson and Epiphone. In other words, Squier makes cheaper versions of the legendary Fender guitars, such as the Stratocaster and the Telecaster. But, as is the case with Gibson and Fender, Epiphone guitars are slightly more expensive than the Squiers. Overall, we could say that Epiphone targets the mid-priced segment of the market, while Squier also targets the entry-level market. In terms of looks, Squiers are very similar to Fenders, and the only apparent difference is in the Squier logo on the headstock. Of course, once you get past the surface, the differences become more visible.
Depending on which end of the Squier range you are interested in, you can get a pretty good instrument that is fairly similar to the original Strat or Tele and their unique twang. While Fender guitars are typically built using ash, alder, and maple, Squiers are made using more affordable tonewood, such as basswood and poplar. Now, this usually sparks a debate whether tonewoods make that much of a difference on electric guitars, but the truth is, it contributes to the warmth/brightness of the one, as well as weight, which combined completely changes the feel of the guitar. Not necessarily better or worse, just different.
One of the most impressive things about Squier is the sheer range of models that they have to offer, so you can find more affordable versions of just about any Strat, Tele, or Jaguar. For instance, one of the most popular models is the Squier Classic Vibe '50s Stratocaster that comes equipped with all the characteristics you would expect from a Strat of that era, including the C-shape neck, narrow frets, as well as old-school Alnico pickups, all of which give the guitar that special Strat sound. For those looking for a Fender experience on a budget, Squier represents a good entry-level to mid-range option.
Related Article: Our Favorite Beginner Electric Guitars
12. Epiphone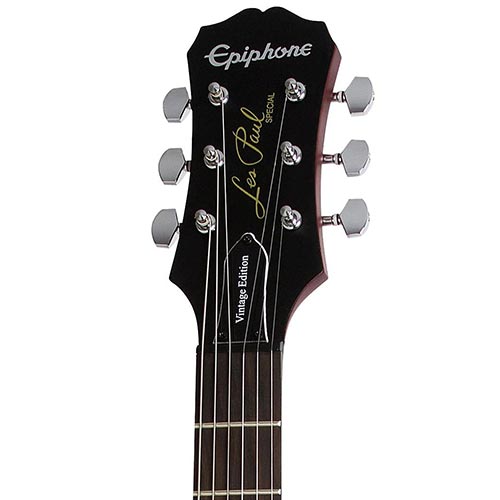 Epiphone is one of the most well-known brands on this list, mainly because it makes budget-friendly versions of Gibson's electric guitars, such as the Les Paul and the SG. But, not many people know that Epiphone has a long and rich history in making musical instruments that predates Gibson. In fact, we can trace the roots of the company all the way back to 1873. Epiphone started off as a small company making instruments in what is now modern-day Turkey, and they started making acoustic guitars in 1928, so they have been at it for a long time. The company itself moved to the US in 1903. Their connection with Gibson started in 1957, when Gibson bought Epiphone, and entrusted them with the production of affordable versions of their most prized instruments.
Although they have put out a few of their own original guitars over the years, such as the Wilshire and Genesis, the majority of Epiphone's production is high-quality, affordable versions of the Les Paul and SG. As we have pointed out in the section on Gibson guitars, all of Gibson's instruments are made in the US, which means they cost a lot of money, especially if you are a beginner. Epiphone tackles the less expensive segment of the market, and it has been doing a great job since their instruments are close to their originals when it comes to feel and sound.
Of course, there are differences, but they are subtle. For instance, all Gibson guitars are handmade, whereas Epiphone guitars are mass-produced. Also, Gibson uses premium tonewood for their instruments. Epiphone guitars, on the other hand, are made in China. As far as the looks are concerned, the Epiphone Les Paul looks just like its big brother, apart from the headstock. Although their guitars might not be as durable as those of Gibson, you do get that familiar warm, thick sound, and classic looks for a fraction of the cost. Sure, professional musicians might opt for Gibson, but for everyone else, Epiphone is a great option.
Even so, there are plenty of names who play Epiphone, such as Joe Pass, Noel Gallagher, Gary Clark Jr, Nick Valensi, Paul Weller, and Tom Delonge, among others. Nowadays, there are plenty of great Les Paul copies out there, but if you are looking for something that is just about as close to the original as possible, but which doesn't require you to sell your kidney, Epiphone is your best bet.
11. Kiesel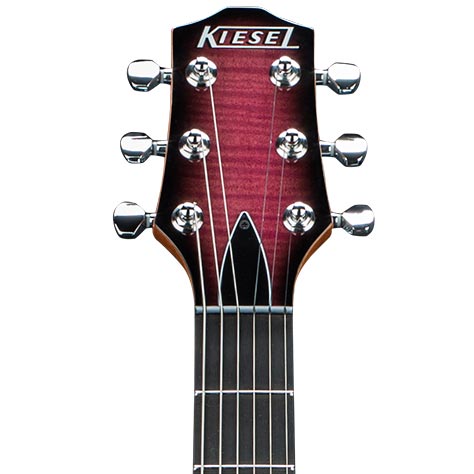 In case you haven't been paying attention to the news in the guitar world over the past several years, Kiesel might sound like a completely new and unknown brand. However, they have been around for a long time under a different name: Carvin. Yes, Kiesel is Carvin. Kiesel is not exactly a new name for this brand, because it was founded back in 1946 in San Diego, California by Lowell Kiesel. The company would switch locations a few times and grow in the process, so it changed its name to Carvin Corporation at some point. But, in 2015, the company decided to split up its operations into separate units, so the unit that took over the building of guitars and bass guitars was named Kiesel once again.
Building on its rich history of guitar making, Kiesel was able to establish itself as one of the premier USA guitar brands, and in many aspects, such as innovation and quality, it is superior to most of its competitors. However, with Kiesel, you can get more for your money. How are they doing it then? Well, they are following their own unique business models. The majority of electric guitar brands sell their stuff at music stores. Kiesel, on the other hand, follows a direct sales approach. Also, one of the coolest things about their guitars is that they are basically unique. Once you contact them, they will offer you a choice of several different templates, after which you will choose each individual component. That means that it's almost impossible to come across two Kiesel electric guitars that are identical.
Another benefit of this approach is that you can get them to build you your ideal guitar, regardless of your genre or preference. They are equally capable of building a guitar for jazz fusion virtuosos and metal shredders alike. Because these guitars are made by hand in the US, the quality is off the charts, and Kiesel guitars are some of the best out there.
10. Reverend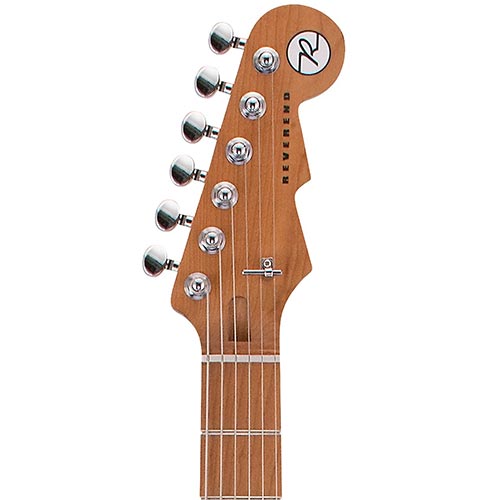 Reverend guitars is headquartered in Toledo, Ohio, and is known for offering a wide range of electric guitars with alternative and often outright "unorthodox" designs. Many of their guitar models are feature completely original design concepts as well as utilize non-traditional body materials. Reverend has also produced several signature models for notable artists such as Billy Corgan and has developed a reputation for producing guitars with great playability, a fun/retro vibe, and at affordable pricing.
9. D'angelico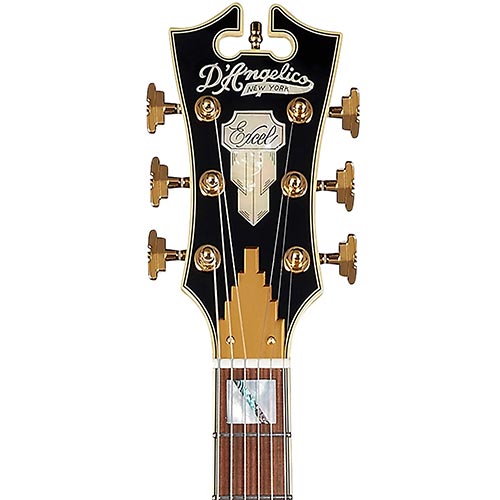 Founded in 1932 by master luthier John D'angelico, and then rebranded in 1999 when the trademark was purchased by a young and passionate group of investors, D'angelico guitars manufactures a wide range of solid body, hollow body, and semi hollow body electric guitars, as well as acoustic guitar designs that In many ways, stay true to the legacy of John D'angelico. However, the company has also embraced the modern music landscape, producing retro as well as new models at an accessible price point while providing versatility to a variety of modern genres. Their model variety, product line price range, build quality, and retro art deco design aesthetic have all been factors in a major resurgence in popularity for the D'angelico brand in recent years.
Related Article: The Best Electric Gutiars Currently on the Market (All Price Ranges)
8. Ernie Ball Music Man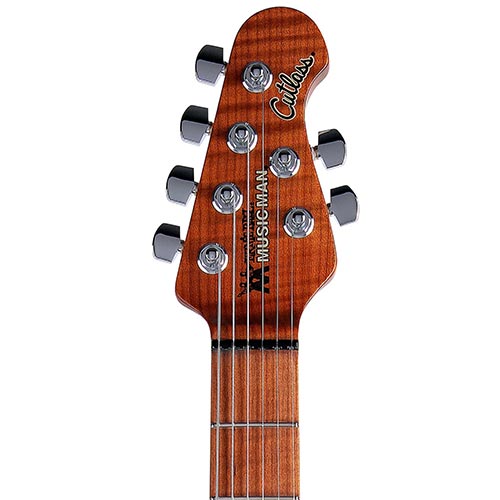 Another electric guitar brand that receives some major love from advanced guitar players is Ernie Ball Music Man. And it's hardly a surprise that they make high-quality instruments given their history. Its roots can be traced to the company called Tri-Sonix, Inc. It was founded by Forrest White and Tom Walker in 1971, the two being former Fender employees. In need of financial backing, they reached out to Leo Fender himself, who at that point had already sold Fender to CBS, but had a ten-year non-compete clause that prevented him from working for another guitar company. However, Leo Fender became a silent partner.
The company was finally named Music Man in 1974, and in 1975, Leo Fender was appointed the president of Music Man. You would be hard-pressed to find many luthiers and inventors who have left such a huge mark in the history of electric guitar, especially with several different companies. Apart from Fender and Music Man, Leo Fender also found success with G&L. By 1984, the company had fallen on hard times, but it was acquired by Ernie Ball in 1984, which helped revitalize it and make it what it is today.
One thing that separates Music Man guitars from all other brands is their uniqueness. And really, their designs don't really resemble anything else you can come across in the world of electric guitars. However, these special designs would matter very little if their guitars weren't any good to begin with. In fact, they are superbly crafted, hand-made instruments which feature top-notch components and a great setup inside the factory. Their most interesting models include the Monarchy Majesty, St. Vincent, Sabre, Stingray RS, Cutlass RS, Silhouette, and Axis. It's not a surprise that they are the brand of choice for players such as John Petrucci, Steve Lukather, Steve Morse, and Stephen Egerton.
7. Suhr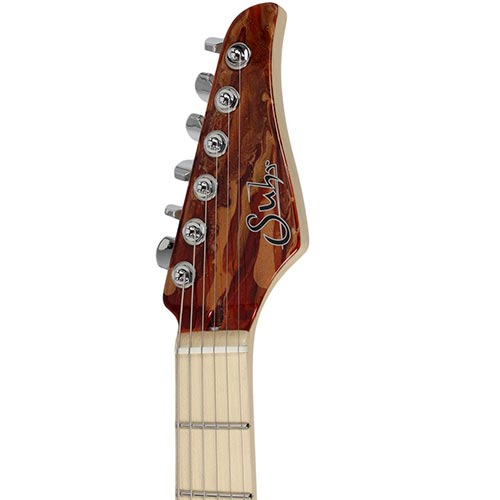 Suhr guitars are an American brand known for making some of the highest quality "S" and "T" style (Strat and Tele style) guitars in the world. They are considered a small boutique brand although they have grown significantly as a company in recent years expanding their customer base. Suhr guitars will price themselves out of many people's budgets but are known to make some of the highest quality, made in USA by master luthier guitars. In fact, only 2 things kept Suhr from being nearer to the top of this list, The first is their high price point. With no budget-friendly models, Suhr is not accessable to most players. The second is their lack of body shapes in their product line. At the time of publishing this article, Suhr only offers two body shapes which are Stratocaster and Telecaster-inspired bodies, albeit with a wide range of feature and premium material options.
6. ESP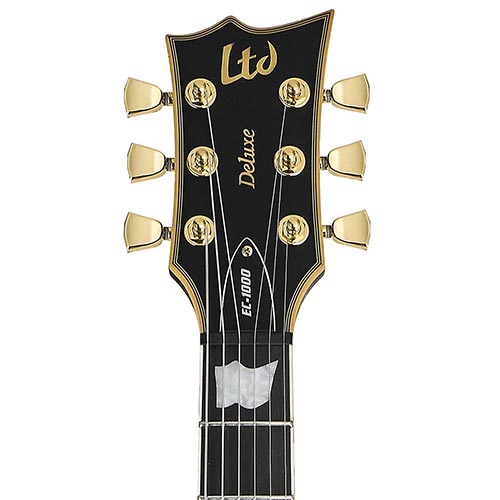 ESP is yet another Japanese brand on our list, but the list of similarities with Ibanez doesn't end there. Apart from both brands making some cracking guitars, they both seem to have started by making quality copies of the more famous instruments. Also, ESP, as well as its sub-brand called the LTD, is extremely popular among players of heavier genres, especially metal, as well as anyone who prefers that characteristic high-gain sound. The LTD brand was established by ESP in order to tackle the more affordable segment of the market. But before ESP became a well-established name in the guitar world, it didn't even make guitars, at least not in their entirety.
The company was founded back in 1975 in Japan, and the name ESP is short for Electric Sound Products. At first, they made replacement parts for electric guitars, but barely a year after that, they started producing their own guitars, and riding the wave of success generated by Yamaha and Ibanez, ESP was able to enter the American market in 1983. Although they have a pretty big selection of different models, they started off by making Les Paul-style guitars, and they still continue to do so, since they are among their best and most sought-after models. Some of the big names that were seen playing ESP guitars are James Hetfield, Kirk Hammett, Gus G, Willie Adler, Jeff Hanneman, George Lynch, Max Cavalera, and Michael Wilton.
ESP, just like most Japanese guitar brands, builds guitars that are reliable and extremely well-made. One of the most popular affordable models is the ESP LTD Eclipse electric guitar, which is an absolute steal if you are in the market for a good metal guitar that won't break the band. It looks like a more aggressive version of the Les Paul, but it also comes with high-output pickups that are also splittable. As we have pointed out before, LTD is a sub-brand that produces affordable versions of the guitars that ESP makes. The reason why ESP is superior when it comes to quality is that its premium guitars are made in its main factory in Japan, as well as in the US since there is an ESP USA branch of the company.
The reason why we mention LTD so much is that it's probably kickstarted all the success that ESP has enjoyed among metalheads. One of Its models, the EC-1000, is still one of the best Les Paul alternatives among those who prefer a heavier sound. And if you are looking for something that resembles a Superstrat, you might want to check out ESP's, as well as LTD's M-series of guitars which have thinner bodies and dual cutaways, making them ideal for shredding. All things considered, both ESP and LTD guitars are great guitars that are worth every penny you pay for them.
5. Gretsch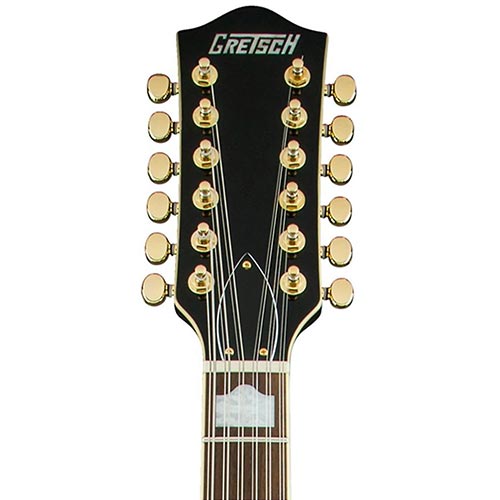 Gretsch makes some of the most beautiful guitars out there, and fortunately, their beauty is not just skin-deep. Vintage guitars are notoriously expensive, but if you are looking for an electric guitar that has that retro sound, Gretsch probably has one for you in its lineup. The company's roots date all the way back to 1883 when a German immigrant by the name of Friedrich Gretsch started making musical instruments. In those early days, Gretsch didn't even make guitars. Instead, they focused all of their efforts on the production of drums, tambourines, and banjos. They would start building their first guitars much later.
However, the golden age of Gretsch happened during the 1950s, as their popularity coincided with the emergence of genres such as rock and rockabilly. The brand became almost synonymous with the alter genre. One of their flagship models, the White Falcon, was released in 1955. The curious thing about this guitar is that it was originally imagined as a showpiece for the company, but the interest in the instrument was so huge that the company decided to put it into production. Another iconic Gretsch guitar is the Duo-Jet, which became yet another smash hit for the company during the sixties.
Their guitars were plays by so many famous guitar players, it would take us quite some time to list them, so we're just going to name a few names: George Harrison, Chuck Berry, Chet Atkins, Bo Diddley, Tim Armstrong, Billy Duffy, Billy Gibbons, Eddie Cochran, Brian Setzer, and Chris Cornell. This just goes to show how important Gretsch guitars are for the history of rock music. Even though the company is still owned by the Gretsch family, the production has been handled by Fender since 2002.
Custom shop Gretsch guitars are made in the US, while all the others are put together inside their factories in South Korea and China, as is the case with many guitar brands nowadays. However, Gretsch guitars that are built overseas are still quality instruments that look and play great, but best of all they are very affordable. The top-tier models can cost as much as $4,000, but their affordable guitars start at $300, although you are much better off looking at those that cost $500 or more, not just because these are better instruments, but because Gretsch's range of guitars is much larger at this price point. If you are a fan of vintage-styled, hollow-body guitars that can transport you back in time, then Gretsch is the right brand for you.
4. Ibanez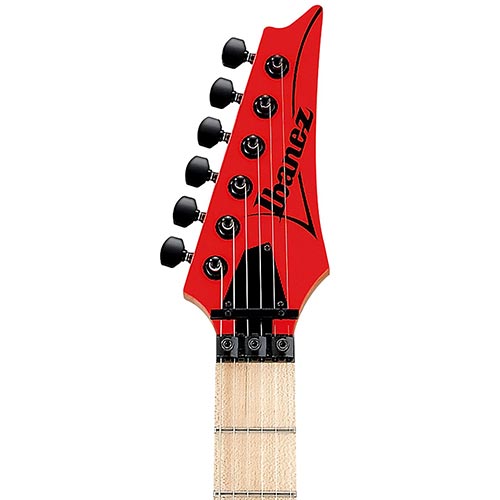 Ibanez is a well-known Japanese guitar company that is renowned for making instruments that are reliable, regardless of the price tag, and if you are willing to spend a little bit more, they have premium models that can go up against any other brand. Although Ibanez's range is so huge that anyone can find a guitar that suits their preferences, Ibanez electric guitars are usually associated with heavier music genres. In fact, guitars such as the RG and the S are almost a permanent staple among metal, rock, and punk musicians. This is more than evident based on their looks alone, since their styling is very sleek and aggressive, with sharp edges and eye-catching finishes. Also, Ibanez guitars usually have thin necks which allow for fast and precise playing.
Apart from fast necks, other characteristics which make Ibanez guitars such a favorite among metal musicians and shredders are low action and specific string tension, the latter of which makes these electric guitars ideal for drop tunings. The brand is also one of the leaders on the market when it comes to seven-string guitars. There are many musicians that swear by Ibanez guitars, including shredders like Steve Vai, Joe Satriani, Paul Gilbert, Yngwie Malmsteen, as well as metal and punk players like Mick Thomson and Noodles, respectively. Let's go back to the beginning for a moment and see how Ibanez became such a popular brand.
First of all, there is the name, which doesn't sound Japanese at all. And it isn't, because it all started back in the 1800s when a Spanish Luthier named Salvador Ibanez began building his classical guitars. The guitars made their way to Japan by 1929, and the company that was importing them, Hoshino Gakki, sold so many of them so much that it started making its own copies of the instrument. They finally started selling the guitar under the Ibanez name in 1957. Thanks to the quality of their guitars, and Yamaha's success a few years prior, Ibanez began exporting and selling its guitars in the US in 1971.
Ibanez's high-end electric guitars are built in Japan, whereas the more affordable models are built in their factories located in South Korea and China. One of the best things about Ibanez is that you can pretty much pick any guitar in their range and end up with a good instrument. If you are a professional musician and are looking for something you can use in a live setting, you can get an Ibanez for about $500 that will easily do the job. Their top-tier models, on the other hand, cost upwards of $3,000, but they're worth every penny, just like their cheaper models.
Popular Related Article: Types of Electric Guitars
3. Gibson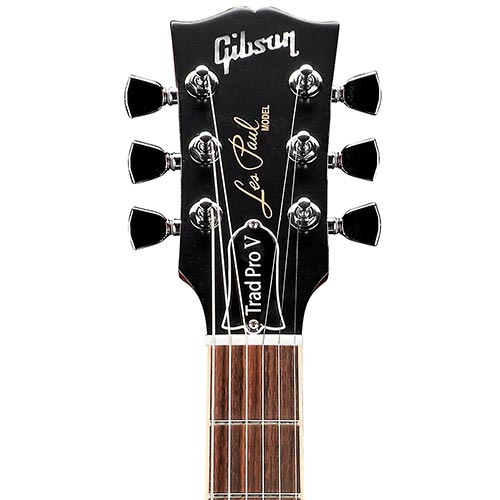 Gibson is a household name, and the most iconic electric guitar brand, along with Fender. As we have pointed out before, the two brands couldn't be more different when it comes to guitars. Whereas your typical Fender features single-coil pickups, finishes that cover the grain of the tonewood, and is lighter, Gibson guitars are heavier because of their mahogany bodies, and their finish allows the natural beauty of the tonewood to shine. Of course, there are Fenders with natural finishes and Gibson whose grain is not visible. Also, Gibsons use humbuckers instead of single-coil pickups. All of that makes for a tone that is really thick and warm, which is why Gibson guitars such as the Les Paul and the SG are so desirable.
Gibson Les Paul is probably the most famous guitar of them all, and arguably one of the prettiest. Every legendary guitarist has played a Les Paul at some point. The list includes names such as Jimmy Page, Pete Townshend, Slash, Gary Moore, Zakk Wylde, Randy Rhoads, Joe Bonamassa, Paul Kossoff, and Peter Frampton. Gibson SG is Gibson's second most popular model and a legendary guitar in its own right. In fact, some of the most important pages of rock history were written with an SG thanks to Angus Young and Tony Iommi. However, Gibson has other awesome guitars up its sleeve as well, such as the Flying V, which is quite popular in the metal world. In fact, James Hetfield is often seen playing one. We also have to mention the Firebird and the Explorer, which are their popular offset guitars. Finally, there is the ES-335, which is a staple in the blues world and a permanent fixture in the hands of Chuck Berry and B.B. King.
Orville Gibson founded the company in 1894 in Michigan, but it wasn't until 1902 that they would begin selling their acoustic instruments under the Gibson name. At first, the company made mandolins and then moved on into the world of acoustic and hollow-body guitars. Their first solid-body electric guitar was introduced in 1952 in collaboration with Les Paul, and the guitar was named after the guitarist himself, giving birth to the legendary Gibson Les Paul.
Although highly coveted among all players, Gibson guitars are usually out of reach for most beginners. These instruments cost thousands of dollars because they are made in the US. The use of premium materials, rigorous quality control, and more than 100 years of experience in building instruments all factor into the price. While you can get a relatively cheap Fender that is made outside the US, you cannot do the same with any of the Gibson electric guitars. For those that would still like to experience that Gibson sound, the company produces more affordable versions of their instruments under the Epiphone moniker. Epiphone guitars are great instruments in their own right.
As we have stated before, Gibson and Fender will always have that extra something that sets them apart from all other guitars manufacturers. Even if the other brands make guitars that are better, they still won't have that signature sound, nor the prestige or legacy that comes with owning either a Fender or Gibson, especially if they are made in the US. And that goes double for vintage models, which can be downright priceless. Gibson has earned its spot as one of the best guitar brands out there.
2. Fender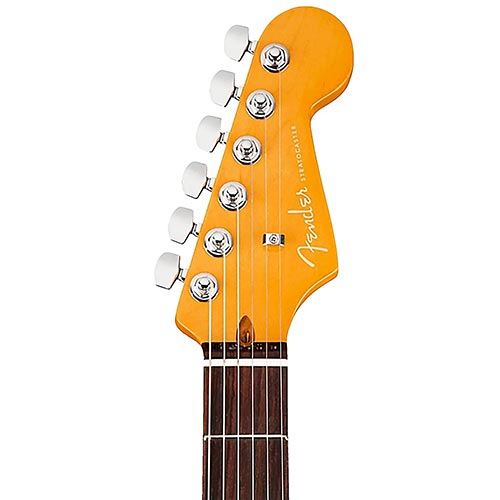 Fender is the only electric guitar brand that can rival Gibson when it comes to recognizability and the number of legendary guitar models, even though its guitars couldn't be more different than those of Gibson. First of all, there is the shape and the size, as well as magnets. Whereas Gibson uses humbucker pickups for most of their guitars, Fender guitars are usually associated with single-coil pickups. Of course, nowadays, you can get a Fender guitar with any kind of pickup configuration, but their characteristic twang is the result of those pickups, as well as the longer scale length that Fender uses on most of its models.
Fender is the largest guitar manufacturer in the world and its electric guitars have been immortalized by so many players, especially the Stratocaster. The Strat has been used by the likes of Jimi Hendrix, Rory Gallagher, Eric Clapton, Jeff Beck, Ritchie Blackmore, David Gilmour, John Frusciante, Eric Johnson, and so on. As for the Telecaster, the list is no less impressive, since it features names like Roy Buchanan, Tom Morello, Bruce Springsteen, Jeff Buckley, and Keith Richards. Their offset models, such as the Jaguar and the Jazzmaster are also popular and have been played by Kurt Cobain, for example. Fender Stratocaster has also spawned an entirely new range of guitars called the EVH, which was developed in collaboration with Eddie Van Halen. It has also inspired numerous Superstrat designs that are popular among guitar shredders.
The history of Fender goes all the way back to 1946 when Leo Fender founded the company. His goal was to improve upon the design of hollow-body guitars. The first successful model was the Fender Telecaster, which was introduced in 1951, and was followed by the Fender Stratocaster three years later, which became the most popular guitar in the world. Leo Fender sold the company to CBS in 1965, and pre-CBS models are now extremely coveted among guitar players and aficionados, and extremely expensive as well, as they considered among the best Fender guitars ever.
Although Fender uses premium tonewoods to make its top-tier guitars, the quality is not the only thing that makes these guitars so desirable. First of all, there is the legacy of the brand, which only a handful of brands can match, as well as the signature twangy tone that is associated with the Strat and the Tele, and that is something that no other brand has. In fact, we could argue that only Fender and Gibson have a truly original, iconic sound that was duplicated by many, with more or less success. For those that like a guitar that a bright top end, the choice is obvious: Fender. This is also the result of Fender using alder and ash for the construction of their electric guitars. These tonewoods are lighter and produce a brighter sound, as opposed to mahogany, which makes the guitars sound warmer, but it also makes them heavier.
Fender has a huge range of models, both under its own name, as well as the Squier brand. Its premium models are made in the US, while those that are more affordable are put together in Mexico, Japan, and South Korea. Regardless of which you choose, you can count on them to produce that signature tone.
1. PRS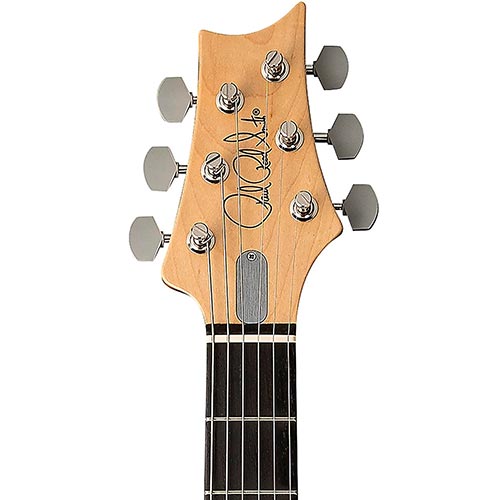 Although we wouldn't have made a mistake if had put either Fender or Gibson first, we have decided to award our top spot to Paul Reed Smith, or PRS for short. Although Paul Reed Smith founded the company back in 1985, PRS was considered a relative newcomer for the longest time. However, thanks to innovative design, superb build quality, and materials, as well as the incredible sound their electric guitars produce, PRS has established itself as a premium electric guitar brand. It doesn't have the iconic status that Fender and Gibson have, but in many other aspects, PRS guitars are better instruments.
Although many players nowadays choose PRS, it wasn't until the late '90s and early '00s that their popularity really took off, even though Carlos Santana started using them in the early '80s. More specifically, they were recognized as great guitars by pioneers of the nu-metal genre, such as Brad Delson and Wes Borland, as well as numerous post-grunge guitarists like Mark Tremonti and Chad Kroeger. Nowadays, apart from the aforementioned players, they are also the axes of choice for guitarists like Myles Kennedy, Dave Navarro, John McLaughlin, Zach Myers, and John Mayer.
But, let's go back to the beginning. One of the reasons why PRS has become such a high-quality brand is the mentorship of the iconic Ted McCarty, who oversaw the development of their instruments. His work at Gibson made the brand even more legendary, and he did more of the same with PRS. Today, one of PRS's best premium models is named the McCarty, after the man himself. This could be the reason why PRS and Gibson are usually viewed as very similar, especially in terms of looks. Actually, it was the design of PRS's single-cut models that was the basis of Gibson's lawsuit against them. Gibson lost, as it turns out that it's very difficult to patent a particular shape, not just in the guitar industry.
Since we are on the subject of design, PRS guitars are some of the best-looking guitars out there, with stunning grain patterns of their tonewoods, as well as the eye-catching colors of their finishes. They go as far as to produce the bird-shaped inlays on the fretboard, which is arguably a small detail, but one that makes PRS guitars instantly recognizable. PRS has also thought of the players who can't afford their premium models. The result is their SE series, which is built in Indonesia, but which is still very high-quality and keeps many of the characteristics that PRS guitars are known for. Their premium models, however, are made in the US in their entirety.
The only reason why you might not choose a PRS guitar is if you are after a very particular sound, such as that of the Fender Stratocaster, which has a unique twang to it. But, if you are looking for an incredible electric guitar that plays, sounds, and looks great, PRS is an obvious choice. In our opinion, this is the best electric guitar brand out there.
We hope that this list of electric guitar brands will help you narrow down your choice of guitars, as well as familiarize you with some brands and companies you might not have heard of yet. Good luck!
Conclusion:
The electric guitar is responsible for spawning numerous guitar heroes and virtuosos which have easily rivaled their singers in terms of stardom. Just think of the giants such as Jimi Hendrix, Buddy Guy, Jimmy Page, Jeff Beck, Eric Clapton, Eric Johnson, Keith Richards, George Harrison, Rory Gallagher, Eddie Van Halen, Slash, Adam Jones, and Tom Morello, just to name a few. Now, whether you are looking to buy one of the most iconic models, such as Fender Stratocaster or Gibson Les Paul, or a less-known and more affordable electric guitar, your choice isn't going to be easy.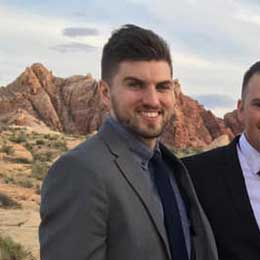 My name is Chris and I've had a passion for music and guitars for as long as I can remember. I started this website with some of my friends who are musicians, music teachers, gear heads, and music enthusiasts so we could provide high-quality guitar and music-related content.
I've been playing guitar since I was 13 years old and am an avid collector. Amps, pedals, guitars, bass, drums, microphones, studio, and recording gear, I love it all.
I was born and raised in Western Pennsylvania. My background is in Electrical Engineering, earning a Bachelor's degree from Youngstown State University. With my engineering experience, I've developed as a designer of guitar amplifiers and effects. A true passion of mine, I've designed, built, and repaired a wide range of guitar amps and electronics. Here at the Guitar Lobby, our aim is to share our passion for Music and gear with the rest of the music community.