Originating from Southern gospel, American folk and blues, early country music was synonymous with the American working class and blue-collar lifestyle. With the earliest known popular country music having emerged in the 1920s, country's sound was defined throughout the 20th century by legends like Roy Acuff, Porter Wagoner, Hank Williams, Johnny Cash, Waylon Jennings, and Willie Nelson.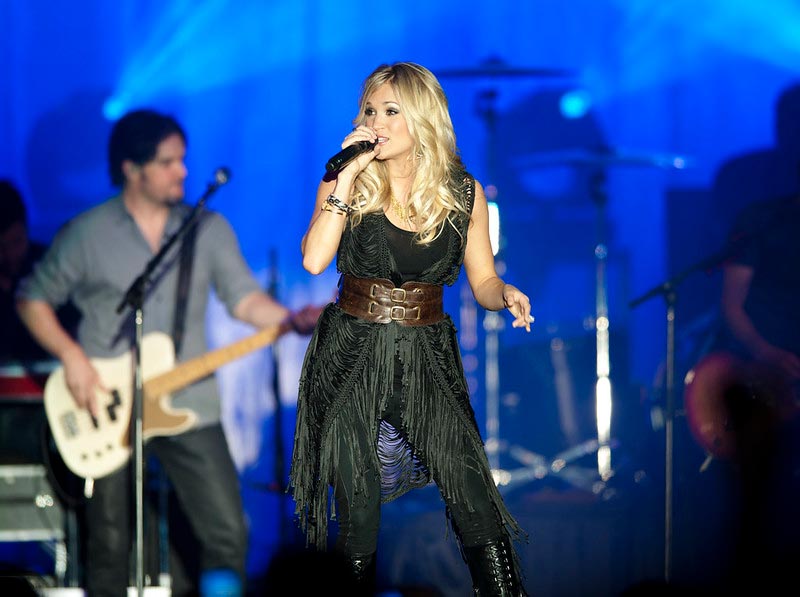 Here are some of the most famous and best female country singers of all time whose legacies continue to define and revamp the sound of the iconic American genre.
Here Are the Best Female Country Singers of All Time
13. Kacey Musgraves
One of country's rising artists, Kacey Lee Musgraves has become a household name over the past decade.
Born 21 August 1988 in Golden, Texas, Musgraves started writing music at the age of eight, as she wrote Notice Me for her elementary school graduation ceremony. Having learned to play the mandolin at an early age, Musgraves began guitar lessons at the age of 12, which she has described as "one of the most important things that ever happened to me."
At the age of 14, Musgraves released her first independently released album along with the help of her parents. It wasn't until 2008 that Musgraves was discovered by record producer Monte Robison, who helped her collaborate with the Josh Abbott Band for their song Oh, Tonight. In 2012 Musgraves recorded two pop covers, one of OneRebuplic's Apologize and Miley Cyrus' See You Again.
Later that year Musgraves signed with Mercury Nashville, releasing her debut single, Merry Go 'Round, which was featured on her debut studio album, Same Trailer Different Park, in 2013. The album pushed Musgraves into the country music spotlight, as it debuted at number 2 with Rolling Stone magazine stating that Musgraves was "one of the loudest symbols of young country musicians embracing progressive values." She was nominated for four Grammy Awards at the 56th Annual Grammy Awards the same year.
Musgraves has since become widely successful, releasing a total of four studio album with a fifth currently in the works. Her music has particularly resonated strongly with the younger generation of country music fans, as according to The Independent, "her music has tackled controversial topics such as LGBT acceptance, safe sexual intercourse, recreational marijuana use and questioning religious sentiment."
12. Taylor Swift
Perhaps one of the most recognizable names in music, Taylor Allison Swift is one of the best-selling music artists of all time.
Born 13 December 1989 in West Reading, Pennsylvania, Swift grew up with an interest in music, as she began performing in Berks Youth Theatre Academy productions and traveling regularly to New York City for acting and voice lessons. Inspired heavily by Shania Twain and Faith Hill, Swift traveled alongside her mother to Nashville, Tennessee, where she submitted demo tapes to numerous record studios with no success.
At the age of 14 Swift began songwriting, as she wrote her first song, Lucky You. At this time Swift's parents signed her up with talent manager Dan Dymtrow, who helped her land numerous meetings with major record labels. She was signed to Big Machine Records and released her eponymous debut studio album in 2006 at the age of 16. The album saw near immediate success, as it reached number five on the Billboard 200 chart where it remained for 157 weeks, making it the longest to stay on the chart during the 2000s.
Though Swift's newer discography is primarily made up of pop music, her roots in country are what showed off her musical talent to the world, making her one of the biggest names in modern music history.
11. Carrie Underwood
Known for getting her start after winning the fourth season of American Idol in 2005, Carrie Marie Underwood has become one of the best-selling country music artists of all time.
Born 10 March 1983 in Muskogee, Oklahoma, Underwood began singing at a young age, performing at her local church. At the age of 14 a local fan helped her take a trip to Nashville, Tennessee, where she auditioned for Capitol Records. She earned a contract from the company which ended up being cancelled as they underwent a change in management.
Underwood pushed away her dream of singing after high school, as she stated in an interview that she had "reached a point in my life where I had to be practical and prepare for my future in the 'real world.'" She went on to attend Northeastern State University in Tahlequah, Oklahoma, where she earned her bachelor's degree in mass communication with a focus in journalism.
In 2004 Underwood decided to audition for the popular singing competition TV show, American Idol. For her first audition she sang a rendition of Bonnie Raitt's I Can't Make You Love Me, swooning the judges with Simon Cowell in particular commenting that "she would be one of the favorites to win the competition." In May of 2005 Underwood won the competition which included a million-dollar recording contract and a Ford Mustang convertible.
Her career jumpstarted following her participation on American Idol, as she released her debut single Inside Your Heaven, making her the first country artist ever to have a song debut at number one on the Billboard Hot 100 chart. Her debut studio album Some Hearts was released shortly afterward, reaching number two on the Billboard 200 Albums chart and number one on the Billboard Top Country Albums. This album broke numerous records, as it was the best-selling solo female debut album ever in country music history, the best-selling country music album of the past 14 years, the fastest-selling debut country album and the best-selling album by a former American Idol contestant.
Ever since her debut, underwood has been highly praised by music critics and country music veterans, with Rolling Stone describing her as "the female vocalist of her generation of any genre" and Time magazine listing her as one of the 100 most influential people in the world in 2014.
10. Miranda Lambert
Miranda Leigh Lambert is perhaps one of the most famous female country artists to emerge during the early 2000s, as she is one of the pioneers of the modern country music sound.
Born 10 November 1983 in Longview, Texas, Lambert was born to two private detectives, Bev and Rick Lambert, who worked on the impeachment case of former U.S. President Bill Clinton, though they were devastated after the oil crisis hindered economic growth in Texas, leaving them with nothing. As situations got better, Lambert's parents opened their home to victims of domestic violence, which inspired Lambert during her youth.
During high school, Lambert sang with The Texas Pride Band and fronted the house band at the Reo Palm Isle, where Willie Nelson and Elvis Presley were known to perform at. At the age of 16 she appeared on the Johnnie High Country Music Revue, which notably helped LeAnn Rimes launch her music career. Lambert landed a recording session in Nashville, Tennessee, but was disheartened when she was presented with pop music. She returned home, asked her father to help teach her how to play the guitar, wrote her own songs and independently released her self-titled debut album.
After performing on the talent competition Nashville Star in 2003, Lambert signed a deal with Epic Records and released her debut single, Me and Charlie Talking, which was written alongside her father. The single was featured on her debut studio album, Kerosene, which reached number one of the Billboard Top Country Albums chart, launching her into her professional music career.
Lambert has become a country music sensation, having released eight solo albums, her most recent being Wildcard in 2019. She has been nominated for over 200 awards, had countless number one hits and has even become the first female artist to open her own bar in the world-famous Lower Broadway entertainment district of downtown Nashville, Tennessee, in May of 2021 named Casa Rosa (Pink House). Overall, Miranda Lambert is easily one of the best female country singers of all time.
9. LeAnn Rimes
Having risen to country music stardom at the age of 13, Margaret LeAnn Rimes Cibrian (known professionally as LeAnn Rimes) became "the youngest country music star since Tanya Tucker in 1972."
Born 28 August 1982 in Jackson, Mississippi, Rimes began performing at local talent shows and enrolled in dance and vocal classes at the age of five. One of her earliest music ventures was musical theatre, as she was cast in A Christmas Carol and almost landed the lead role in the Broadway production of Annie.
At the age of nine, Rimes was touring nationally as a country singer, having decided that she wanted to do so after she appeared on the competition TV show Star Search and appeared numerous times on Johnnie High's Country Music Revue. She released three albums under her father's independent record label Nor Va Jak before she was discovered by Bill Mack, who helped her rise to fame with his song Blue, which she recorded on her independent album All That.
Rimes signed with Curb Records in 1996 and re-recorded Blue for her debut studio album of the name. The song was an instant hit, reaching number ten on the Billboard Country Chart. The album itself sold over 100,000 copies during its release week, reached number one on the Top Country Albums chart and number 3 on the Billboard 200 Albums chart.
At the age of 14, Rimes became the youngest person ever to win a Grammy, having received Best New Artist and Best Female Country Vocal Performance for Blue. She also became the first country artist to win in the Best New Artist category, as well as the youngest person to win a Country Music Association Award.
Rimes' success only continued following the release of her debut studio album, as she went on to released three albums between 1997 and 1999 before crossing over to a pop music career in 2000. At this time Rimes was frequently recording music for film and television, having been featured on the soundtracks for the 2000 film Coyote Ugly which she also appeared in. In 2001 Rimes released the compilation album God Bless America "to benefit the disaster recovery for the September 11 attacks".
At the age of 21, Rimes wrote and published her first children's book, Jag, followed by Jag's New Friend in 2004. Later that year she recorded her sixth studio album, What a Wonderful World, which was her first holiday album. The following year Rimes returned to the country music scene with her album This Woman, which became her best-selling album in the past five years, reaching number two on the Top Country Albums chart.
Rimes has since seen worldwide success having released a total of 20 albums, her most recent being Gods Work in 2021. Though she may be considered a child star, she has certainly become a household name as her music continues to resonate with country music fans today.
8. Trisha Yearwood
Singer, actress and author Patricia Lynn Yearwood (known professionally as Trisha Yearwood) became one of the most popular female country artists during the 1990s and early 2000s.
Born 19 September 1964 in Monticello, Georgia, Yearwood had an early passion for music, as she often held roles in her schools' musicals and performed at local events such as talent shows and church services. Yearwood went on to earn her associate degree in business at Young Harris College followed by a bachelor's in music business at Belmont College in Nashville, Tennessee.
Following her education, Yearwood was chosen for an internship at MTM Records where she was hired on as a full-time employee. Yearwood provided backup vocals for new and upcoming country music artists and recorded a handful of demo tapes of her own. One of these artists was Garth Brooks, who recruited Yearwood to perform the backup vocals on his 1990 album, No Fences. She was later signed by MCA Records and performed as Brooks' opening act for his 1991 tour.
Yearwood released her self-titled debut studio album later that year which featured the lead single, She's in Love with the Boy, which shot up to the number one spot on the Billboard Hot Country Songs chart, making her an instant country sensation. The album itself sold over a million copies and became certified double-platinum by the Recording Industry Association of America. Yearwood earned a number of awards for her debut, as she was voted Favorite New Country Artist by the American Music Awards and was named Top New Female Vocalist by the Academy of Country Music.
In 1992 Yearwood released her second studio album, Hearts in Armor, which featured collaborations with Emmylou Harris, Raul Malo and Don Henley of renowned rock band the Eagles. The album was praised heavily by music critics and has been noted by AllMusic as "one of the best heartbreak records country music delivered in the '80s and '90s."
Yearwood's success only continued to rise, with numerous albums and live tours internationally. In 2008 however, Yearwood took a brief hiatus from her music career, as she wrote her own cookbook, Georgia Cooking in an Oklahoma Kitchen, which featured 120 recipes that had been passed down in her family. She released her second cookbook in 2010, Home Cooking with Trisha Yearwood, and premiered on her own cooking show on the Food Network in 2012, Trisha's Southern Kitchen.
In 2014 Yearwood began releasing solo music again, with her most recent project being a deluxe edition of her album Every Girl in August 2021 to commemorate her 30th anniversary in the music industry.
7. June Carter Cash
A member of the Carter family, singer-songwriter, dancer, actor, author and comedian Valerie June Carter Cash is perhaps one of the greatest early female country singers.
Born 23 June 1929 in Maces Spring, Virginia to country singers Maybelle Carter and Erza Carter, Cash began performing at the age of ten alongside her family, known as the Carter Family. In 1943 Cash's mother formed Mother Maybelle and the Carter Sisters with June and her sisters Helen and Anita. Cash attended high school while continuing to tour across the east coast, though she claimed at this point that she was interested in comedy and that she had to work harder than her sisters when it came to music. In the 1950s Cash gained some stardom as a solo artist, releasing the songs Jukebox Blues, No Swallerin' Place and The Heel.
In 1950 June met Johnny Cash for the first time, who she later married in 1968 after she and her family performed with him for a number of years. She notably performed numerous duets with her husband and wrote his iconic song, Ring of Fire. She has won three Grammy Awards, two being for her final album Wildwood Flower.
Cash died on 15 May 2003 at the age of 73 following complications after she underwent heart-valve surgery. Her husband died just four months later, and her daughter Rosie a month after that.
Two years later the biographical film Walk the Line was released, with Reese Witherspoon playing June and Joaquin Phoenix as Johnny. The film depicted the development of their relationship together, from their first meeting to their marriage. In 2013 musician and actress Jewel played June in the Lifetime TV film Ring of Fire.
6. Reba McEntire
Inspired by the music of country legends Bob Wills, Dolly Parton and Patsy Cline, Reba Nell McEntire is known as one of country's greatest female entertainers of all time.
Born 28 March 1955 in McAlester, Oklahoma, McEntire got her start learning how to harmonize songs with her mother and siblings while on the way home from rodeos. She taught herself to play guitar, began songwriting and formed the Singing McEntires with her sister Susie and brother Pake. The trio began performing at rodeos and recorded the song The Ballad of John McEntire.
McEntire attended Southeastern Oklahoma State University in hopes of becoming an elementary school teacher, though she continued to sing at local venues. In 1974 she was hired to perform the national anthem in Oklahoma City at the National Finals Rodeo. Red Steagall performed the same day and agreed to help her begin her country music career in Nashville, Tennessee, where she was signed on to Mercury Records the following year.
Her debut single I Don't Want to Be a One Night Stand was released in 1976, though she didn't have a single make it into the Billboard charts until 1980 when her song You Lift Me Up (To Heaven) landed her in the top ten of the Country Billboard charts. Her fourth album released in 1981 was her first to ever chart as well, reaching number 42 on the Billboard Top Country Albums list with its lead single Today All Over Again landing in the top 5.
In 1984 McEntire signed with MCA Nashville Records which helped catapult her into the country music spotlight, with Billboard claiming at the time that she was "the finest woman country singer since Kitty Wells."
McEntire has since been considered one of the greatest female country singers of all time, having sold over 90 million records worldwide. She has been credited in Country Universe for "remaining one of country's most popular female artists for nearly four decades, maintaining her success by incorporating contemporary musical sounds without changing her traditional vocal style."
5. Tammy Wynette
Virginia Wynette Pugh (known professionally as Tammy Wynette) has been cited as one of the most adored country artists and best-selling female country artists throughout the late 1960s and early 1970s.
Born 5 May 1942 in Tremont, Mississippi, Wynette taught herself to play numerous musical instruments that her late father had left behind. She was considered a star basketball player in high school, though she went on to pursue a career in cosmetology after attending a beauty school in Tupelo, Mississippi.
In 1965 Wynette sand on the Country Boy Eddie Show in Birmingham, Alabama which led her to perform with Porter Wagoner on his television show numerous times. She moved to Nashville, Tennessee the following year, aspiring to earn a record deal, which she did with Billy Sherrill of Epic Records who was in need of a female singer.
She recorded her first single later that year, Apartment No. 9, which peaked at number 44 on the Billboard Country chart, though it was followed by her next single, Your Good Girl's Gonna Go bad, which reached the number three spot. Just one year later, Wynette won her first Grammy award for Best Female Country Vocal Performance for her song I Don't Wanna Play House.
She saw major success between 1968 and 1969, having five number-one hits on the Billboard Country chart, one of which being Stand by Your Man, which caused controversy as it was released at the beginning of the women's rights movement, and the song stated that "a woman should stay with her man, despite his faults and shortcomings." Despite its criticism, it received wide acclaim and has since been considered a "country music standard."
Wynette dominated the country charts throughout the 1970s, having eight of her songs top the Billboard Country chart in 1970 alone. In 1981 a TV film was made about Wynette's life based on her memoir titled Stand by Your Man. The film featured Annette O'Toole as Wynette. Despite the film, Wynette's chart success dwindled, though she continued to have numerous top-20 hits. Though her success continued to diminish into the 1990s, Wynette continued to perform and record songs until her death on April 6, 1998 at the age of 55. Wynette reportedly passed of cardiac arrhythmia after struggling with health issues for numerous years which resulted in a total of 26 operations.
Considered one of the most influential country singers of all time by AllMusic and Rolling Stone Magazine, Wynette's influence has continued and will continue to live on, as she serves as an inspiration not only for aspiring country artists, but for music fans and artists across numerous genres.
4. Patsy Cline
Considered "one of the most influential vocalists of the 20th century," Virginia Patterson Hensley (known professionally as Patsy Cline) was one of the first country musicians to successfully transition into making pop music.
Born 8 September 1932 in Winchester, Virginia, Cline wrote a letter to the Grand Ole Opry at the age of 15 asking for an audition, which they responded by asking for a few recordings and a picture. She auditioned for Gospel performer Wally Fowler who was headlining a concert in her hometown, which led to a phone call from the Grand Ole Opry asking Cline to come audition in person. Though her audition went well, she never received a decision and returned to Virginia.
During the 1950s, Cline performed locally before being asked to audition for Bill Peer's Melody Boys and Girls. In 1953 she performed at a local country music concert, where she won 100 dollars and a regular performance spot on Connie B. Gay's Town and Country Time, which also featured the country stars Roy Clark, Jimmy Dean, Billy Grammer and George Hamilton IV. Her performances on the show received critical acclaim and she then signed onto Four Star Records, releasing her debut single, A Church, a Courtroom, Then Goodbye.
While signed onto Four Star Records, Cline recorded an array of musical styles, including rockabilly, traditional country, pop and gospel, however this material failed and Cline struggled to make any success until 1960 when she moved to Nashville, Tennessee with her family, became a member of the Grand Ole Opry and signed a record deal with Decca Records.
After leaving Four Star Records, Cline's career skyrocketed, as she released the single, I Fall to Pieces, which not only topped the Country Billboard Chart, but also reached number 12 on the Billboard Pop chart.
In 1961 Cline was involved in an automobile accident with her brother Sam, where they were struck head-on by another vehicle. Cline suffered severe injuries and was not expected to live, though she underwent surgery and survived. She returned to making music six weeks following the incident, appearing first at the Grand Ole Opry to assure fans that she was doing well.
Cline released the single Crazy shortly after, which was written by Willie Nelson. The song reached number 2 on the Country Billboard Chart, and number 9 on the Pop Chart, becoming her biggest pop hit. Her success only continued to rise, releasing major hits such as When I Get Through with You and Leavin' on Your Mind over the next two years.
Cline tragically passed away in a plane crash at the age of 30 on the evening of March 5, 1963. The plane crashed due to heavy weather in a forest outside of Camden, Tennessee, after leaving from Dyersburg, Tennessee. Despite the tragedy, Cline has since been cited as one of the greatest vocalists of all time from numerous sources, including Rolling Stone Magazine and AllMusic. She has also been credited as a major influence for international country sensations such as Reba McEntire, LeAnn Rimes, Loretta Lynn, Trisha Yearwood and Kacey Musgraves.
3. Loretta Lynn
With her music career spanning nearly six decades, Loretta Lynn is the most awarded female country music artist of all time and one of the most recognizable names in county music.
Born on 14 April 1932 in Butcher Hollow, Kentucky, Lynn began singing at local clubs during the 1950s, forming a band with her brother Jay Lee Webb called the Trailblazers. Lynn recorded her first solo songs at the age of 28, I'm a Honky Tonk Girl, New Rainbow, Heartache Meet Mister Blues and Whispering Sea. By 1960 she had earned her first spot on the Billboard Country and Western chart and had been listed by Billboard magazine as the Number 4 Most Promising Country Female Artist.
Lynn began appearing at the Grand Ole Opry later that year which helped lead her to become the number one female recording artist in country music at the time. In 1967 she saw her breakthrough success with her hit song Don't Come Home A-Drinkin' (With Lovin' on Your Mind) which was her first to ever top the Billboard Country Music Chart. The song became one of the first in history to sell 500,000 copies by a female country artist.
In 1970 Lynn saw one of her greatest successes with the release of her autobiographical song, Coal Miner's Daughter, which topped the Billboard Country Music Chart. The songs success led to the 1980 Oscar-winning film adaptation of Lynn's life of the same name, starring Sissy Spacek as Lynn and Tommy Lee Jones as her husband, Doolittle Lynn, whom she married at the age of 13. The film won seven Academy Award nominations.
Lynn released her last solo song in 1985, Heart Don't Do This to Me, and became her last Top 20 hit. She remained relatively private until 1993 when she returned to the music scene with her album Honky Tonk Angels with Tammy Wynette and Dolly Parton, reaching number 6 on the Billboard Country chart. In 2000 she released the album Still Country which was dedicated to her husband who died just four years prior.
Lynn is still active today, as her most recent album was released in 2021, Still Woman Enough, featuring Reba McEntire and Carrie Underwood.
Though Lynn is adored by country fans, one of her greatest lasting legacies for music as a whole is the then unspoken topics that were at the heart of her music, women's societal and personal issues. Though controversial, Lynn focused on a variety of these issues, from marital struggles including cheating and becoming a widow to childbirth and birth control. Her 1975 song The Pill was one of the first songs to ever discuss birth control. As stated in an interview with CBS, Lynn said that "no topic was off limits, as long as it was relatable to women."
2. Dolly Parton
Singer-songwriter, actress, multi-instrumentalist, author, humanitarian, businesswoman and founder of one of the worlds most visited amusement parks, Dolly Rebecca Parton is perhaps one of the most legendary country music artists of all time.
Born 19 January 1946 in a one-room cabin in Pittman Center, Tennessee, Parton has credited her early interest in music to her mother who would often entertain with ancient Welsh ballads during her childhood. Parton began her singing career as a child, appearing on The Cas Walker Show at the age of ten. At the age of 13 she recorded the song Puppy Love which she performed at the Grand Ole Opry. It was at this performance that she met Johnny Cash, who encouraged her to follow the path of a country music singer.
After Parton graduated high school, she immediately moved to Nashville where she began working as a songwriter alongside her uncle Bill Owens. Some of her songwriting was recorded by Hank Williams Jr, Kitty Wells, Skeeter Davis, and Bill Phillips. At the age of 19 she signed to Monument Records where she released her first charting single, Happy, Happy Birthday Baby.
At this time, she was labeled as a bubblegum pop singer, though she expressed a strong desire to record country music. She recorded her first country songs a year later, Dumb Blonde and Something Fishy, both of which charted on the Country chart in 1967 and were featured on her debut studio album, Hello, I'm Dolly.
Later that year, country musician and entertainer Porter Wagoner offered Parton a regular spot on his weekly TV show, The Porter Wagoner Show, as well as for his road show. As a result, she was singed to his record label, RCA Victor, where they recorded their first duet together, The Last Thing on My Mind, which reached the country Top 10 where it remained for six years.
In 1970 Parton had her first number-one single, Joshua, which was followed by numerous solo hits, including Coat of Many Colors. In 1974 she recorded her iconic song I Will Always Love You, followed by Jolene and Love Is Like a Butterfly and The Bargain Store.  In 1976 Parton began focusing on pushing her music into the mainstream and became focused on producing pop music. In 1977 she released the album Here You Come Again which topped the country album chart and reached number 20 on the pop chart. Parton won her first Grammy Award the following year for Best Female Country Vocal Performance for the album.
In 1980, Parton's commercial success grew as she released three country chat number-one hits, 9 to 5, Starting Over Again and Old Flames Can't Hold a Candle to You. 9 to 5 was featured in the film of the same name which Parton starred in alongside Lily Tomlin and Jane Fonda. The song went on to top the pop and adult-contemporary charts, leading Parton to become one of the only female country artists to have a number-one song on the pop and country charts at the same time.
Parton's success has only continued to skyrocket throughout the past four decades, as she has released 52 studio albums, performed hundreds of international tours and is one of the most-honored female country artists of all time. Most recently, Parton released the song When Life Is Good Again in response to the COVID-19 pandemic in hopes of uplifting people's spirits. She also released her first holiday album in 30 years, A Holly Dolly Christmas, in October 2020, which was featured as a CBS Christmas special where Parton performed the songs live.
1. Kitty Wells
Known as the "queen of country music" for her influence towards women in country music, Ellen Muriel Deason (known professionally as Kitty Wells) got her start in 1952 with her hit song It Wasn't God Who Made Honky Tonk Angels which led to her becoming the first female country singer to ever have a song make it into the U.S. country charts.
Born 20 August 1919 in Nashville, Tennessee, Wells was taught to play the guitar at a young age by her father and began singing with her sisters as a teenager under the name the Deason Sisters. She was featured on her local radio station for the first time in 1936.
Wells married Jonnie Wright, an aspiring country musician, at the age of 18 who went on to perform as the duo Johnnie & Jack alongside his sister's husband Jack Anglin. Wells often toured alongside the duo to provide back-up vocals, taking on the stage name Kitty Wells after Wright heard the folk song Sweet Kitty Wells.
Roy Acuff and the Smoky Mountain Boys briefly joined Wells and Wrights tour, though Acuff encouraged Wright to not make his wife a major part of his show, claiming that "women could not sell country music records." Wells began singing on the duo's records in 1949 but was quickly dropped as record promotors did not want to promote any female singers.
After considering a full retirement from music, Wells was contacted by an executive at Decca Records to record the song It Wasn't God Who Made Honky Tonk Angels, which she hesitantly agreed to. The song was controversial for the time and was banned by numerous radio stations and the Grand Ole Opry.
However, audiences grew to love the song, as it sold over 800,000 copies during the summer of 1952 and became "the first single by a female singer to peak at number one in the eight-year history of the country music chart," according to Countrymusichalloffame. The song pushed Wells to become an inspiration for country artists such as Loretta Lynn and Dolly Parton, who also wrote and sang about risky material, such as the male-female double standard.
Wells was at the top of the country music charts throughout the 1960s, with her song Heartbreak U.S.A being her final to peak at number one on the Billboard Country Chart, though she continued to stay in the top ten. Wells and her husband created their own record label, Rubocca Records, with which she released her two final albums, Hall of Fame, Vol. I in 1979 and Hall of Fame, Vol. II in 1981.
Wells continued to hold live performances until 2000 after performing for nearly 65 years. In 2012, Wells died at the age of 92 after suffering complications from a stroke.
Wrap Up
That concludes this list. Like any list of this kind, the rankings are somewhat subjective! Let us know who your favorite women of country music are in the comments below or if there are any ladies you feel we should add to this list.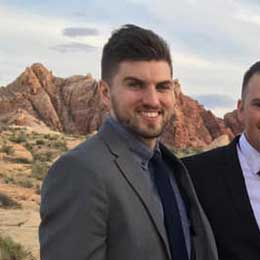 My name is Chris and I've had a passion for music and guitars for as long as I can remember. I started this website with some of my friends who are musicians, music teachers, gear heads, and music enthusiasts so we could provide high-quality guitar and music-related content.
I've been playing guitar since I was 13 years old and am an avid collector. Amps, pedals, guitars, bass, drums, microphones, studio, and recording gear, I love it all.
I was born and raised in Western Pennsylvania. My background is in Electrical Engineering, earning a Bachelor's degree from Youngstown State University. With my engineering experience, I've developed as a designer of guitar amplifiers and effects. A true passion of mine, I've designed, built, and repaired a wide range of guitar amps and electronics. Here at the Guitar Lobby, our aim is to share our passion for Music and gear with the rest of the music community.