Before there were giant amp walls or electric guitars that became standardized across many genres, music was strictly done acoustically. However, the electric guitar didn't replace the acoustic guitar. Both instruments continue to have their own niche as tools of expression for musicians. A piece of wood and a set of strings can achieve a certain connection to the soul, or channel the close-to-the-bone essence of any artist. And so it is, every musician has an acoustic side, one that lingers heavily on the ethereal, the intimate, and the personal. These qualities are something that every artist on this list has in common.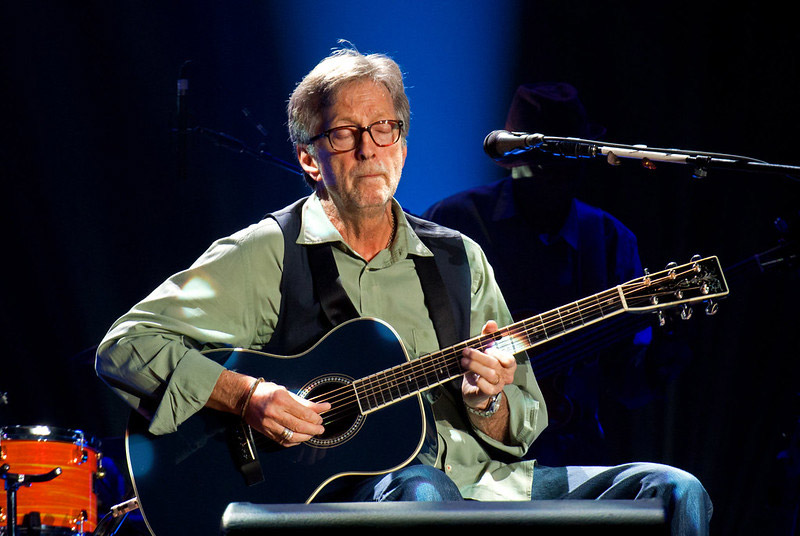 Johnny Cash is heavier than any heavy metal band with only his voice and his infinitely portable axe, Nirvana's unplugged managed to bring tears to the eyes of thousands, and Simon & Garfunkel sent shivers down the spine of a generation. The acoustic input of an artist tends to unveil their true colors, usually shocking audiences and delivering iconic pieces and performances. As black & white tends to display cinema's raw take, so it does acoustic in music. In the rest of this article, we'll be discussing all the best acoustic albums of all time and the musicians that made them happen.
Here are the Best Acoustic Albums
18. Submarine Soundtrack by Alex Turner (2011)
Alex Turner had been one of Europe's most notorious songwriters/frontman by 2011, his trajectory with the Arctic Monkeys had lunched his killer Teddy boy, greaser persona and his witted lyricism earned a spot in the heart of countless fans. Alike with his main project, Turner's side gig, The Last Shadow Puppets had been a chart-topping success upon their debut The Age of the Understatement, shedding a light on the singer's knack for baroque and groundbreaking pop music. His talents for composition had been tested, but it wasn't until his six pinned track EP for the motion picture Submarine.
It was Turner's first solo venture, and as his background as an indie darling had escalated, so he helped bring attention to the independent film, this time with a personal touching essence that would captivate the heart of the recent past decade. The songs delivered by Turner bring a journey that meets halfway between innocence, infatuation, and a certain sense of penitence. Starting with the melancholic piano notes of a leitmotif, Stuck on the Puzzle strikes as if the artist had embraced maturity, yet lingers on his younger days, the ones that he would spend hiding away from the world or so it seems with Hiding Tonight. The follow up tunes make quite a pair to its feature film, with exquisite lyrical imagery, the extended play sets quite the mood for a reminiscent cold afternoon, one that lingers heavily on infatuation as Piledriver Waltz serves as a wrap up for this acoustic goodbye to the ramshackle youngster from Sheffield.
With tinctures of British folk, this mellow alternative tenure remains eclipsed by the success of more ambitious tenures in his career, however, it is puzzling to think about the personal notes that might have been left in this recording. Since 2011 the artist has matured and evolved from greaser to legend in the making, with a constant reinventive nature that leaves three albums that prove this never ending quality, Suck it and See, AM, and more recently Tranquility Base Hotel & Casino.
17. Skin and Bones by Foo Fighters (2006)
The Foo Fighters are one of the longest lasting alternative acts of recent decades, one of the few that survived the wave from the 90s, as well as one of the most notoriously original ones in music history. Dave Grohl started composing within months of the collapse of Nirvana, and singlehandedly wrote one of the greatest unintended debuts of alternative music. Much of the emotion of Foo Fighters have been an invitation towards collective joy and experience that music has to offer while delving in a healing approach to personal pain. By 2006 the Foo Fighters had been the dominant driving force of alternative rock, earning four Grammy Awards for Best Rock Album on a row, and so they decided to give their audience a live eclectic experience.
Skin and Bones was the band's first live album, and it proved that the Fighters were more than just loud arena-rockers, as the concert uncovered various unseen tracks to deliver a unique experience for their fierce audience. The striking feel of the band merging with the audience as the recording progresses shows how effusive and energizing the Foo Fighters really are, making this live album one of the most euphoric ones out there. The title really hits a core, and the accuracy of it becomes even more evident as Razor opens the setlist paving the way for classic hits that escalate the atmosphere of the show. My Hero marks the first peak and it tones down with a touching piano outro, for an up-close stripped approach to the eponymous track. The band encored a massive version of Everlong, one that has become a fan favorite version thanks to the escalated raw emotion of electric and orchestral arrangements. The participation of the crowd summoned a seemingly possessed Grohl to bask in the glory and deliver his trademark visceral screams to close the evening with a golden seal.
Rolling Stone noted on the album: "The plaintive, folky take on Big Me; and the climactic, slow-building Everlong illustrate how Grohl's songwriting gift moved him out of Kurt Cobain's shadow in the first place.
Unplugged sessions had become a near cultural event, it provided a challenge to artists while giving the audience a taste of an unseen side to their music. So it was in 1993s Nirvana session, and many haven't resisted the temptation of comparing Grohl's solo venture without his former bandmates. But Skin and Bones is nothing but a mere evolution that stood defiant at the dusk of televised acoustic sessions, it delivered a once in a lifetime experience, one that celebrated life rather than the staged funeral Grohl took place in 13 years back. The fact is that if anything Foo Fighters is a banner baring act that connects to the wonder lust alternative music has to offer.
16. In the Aeroplane Over the Sea by Neutral Milk Hotel (1998)
An indie favorite, a noise rock treasure, a risky statement, and a musical, lyrical masterpiece, Neutral Milk Hotel's 19998 In the Aeroplane Over the Sea is often hailed as one of the greatest albums of the 90s. The acoustic, musical experience is filled with unconventional instruments that make for the most unique and riveting sound creations that marked one of the biggest cult followings in the past three decades. An album that can portray colors through sounds, In the Aeroplane Over the Sea, became an unusually captivating and alluring record that continuously drew masses in, proving the golden seal quality with each passing song. A critic and audience beloved gem, the eccentric folk album is riddled with cryptic images and lyrics that the listener could only wish to figure out.
Bursting with surrealist, absurdist imagery, the record invites audiences to a mysterious and masterfully psychedelic journey in which you're welcomed by warm, joyous, and puzzling tracks that fans can't get enough of. When it comes to the commercial aspect, Neutral Milk Hotel's second tenure had a relative performance, but it wasn't until more recent years that record sales skyrocketed. Upon its release, In the Aeroplane Over the Sea, was generally met with positive reviews; however, it did not possess the rather hard-earned praise it currently has. With critical reconsideration ensuing the reissue of the 1998 record in 2005, Aeroplane received universal praise, with Pitchfork's Mark Richardson describing the album understanding as "obsessed as it is with the textures of the flesh and the physical self as an emotional antenna, listening to Aeroplane sometimes seems to involve more than just your ears."
Though this album was the last of what we heard of Neutral Milk Hotel's short career, the record marked a landmark in independent music. Filled with images and strange associations, the record smooths by easily yet confusingly through the entirety of the journey. An untimely masterpiece, In the Aeroplane Over the Sea, strips a caged, dream-ridden facet of lyricist and singer Jeff Mangum where he brings to life one of the most unique listening experiences in musical history.
15. Blue by Joni Mitchell (1971)
As the Summer of Love of 1969 cued the end of Rock N' Roll's birth, it also marked the shift of trends and so it spawned a euphoric fixation and golden age for singer songwriter albums during the earlier half of the 70s. Mitchell topped the charts across the world, making it to the Billboard 200 as number 15, and number 3 on the UK Album Charts. Besides making its mark on her career, its legacy would go on to become a turning point on popular music as we know it, making its way as one of the most important recordings of our time, The New York Times hailed Blue as:
"One of the turning points and pinnacles in 20th-century popular music"
Joni Mitchell's Blue reached massive heights, even by Mitchell's stratospheric standards, the album met with critical and commercial praise, for her soul-baring craft. Channeling all sorts of atmospheres seemed a natural knack for Mitchell, but this tenure ranged from joyous seemingly innocent tunes like All I Want and acoustic experimental hints with This Flight Tonight. The album also featured the heart crushing yearning River, tunes that send shivers down the spine of listeners up to this day and remains as influential as the day of its release.
Earlier in 2020, Rolling Stone paid tribute to Blue charting up its position as the 3rd most important album of all time in the 500 Greatest Albums of All Time. Soulful lyricism, Joni's soaring vocals that guarantee a lifting experience before bringing you down with her somber lows of restlessness that reminisce of American Beat culture, this masterpiece remains latent in our days and its something to be thankful for. Overall, this is easily one of the best acoustic albums of all time.
14. GN'R Lies by Guns N' Roses (1988)
Guns N' Roses second studio installment followed their landmark first album, one that was so massive, it's dubbed as the best Rock N' Roll debut of all time. Appetite for Destruction had made the LA cool cats "the new Aerosmith", thoroughly conquering rock music and thus making them not only the most exciting band but also the biggest one of the latter half of the 80s. Whether Guns N' Roses was the biggest rock band in the world was up for debate, until the dropped controversial frame around their career during the decade's end. One that would linger on their raw first EP Live ?!*@ Like A Suicide, but would also offer a diverse sound that drifted from their fierce electric energy, and show a southern acoustic input to their band, without thoroughly discarding their punk Rock N' Roll star elements.
The album kicks off with the reissue and more polished live staged versions of their very first efforts as a band, including Mama Kin as a pivotal cover among the 1986 song catalog. These first 4 tunes are as mean as it gets and truly stands out as timeless material, that serve an aperitive for the real essence and core of the album, the acoustic material. Each tune of Lies proves that this young band meant real serious business, and serve as revelations of what GNR were really capable of. One in a Million spawned a controversy that remains latent to date, while Used to Love Her offered a humorous country rocking approach as opposed to the other titles. Finally, Patience displayed close-to-the-bone balladry, something that was certainly unexpected for a band that was this closely associated with the "sex, drugs and rock n roll" lifestyle. Upon Patience's release as a lead single, GNR was not only evocative of Aerosmith or the Rolling Stones, but it was evocative of a vast elemental force of Rock N' Roll.
Despite being a hard and heavily controversial piece due to the lyricism in it, RIAA has reportedly shipped over 5 million sold copies in the U.S alone, eventually going 5xplatinum in the country. The controversy of this record is part of its legacy, however, despite its mixed reviews and the slandering it received musically, it provides a close campsite experience with Guns N' Roses, a display of music diversity, and ability thanks to its folkish background to their rocking essence. Rolling Stone's Kim Neely reviewed on the album back in 1989:
If you were expecting another Appetite for Destruction, this record may halfway disappoint you. But if you've been looking for proof that Guns n' Roses aren't just another thrash in the pan, G n' R Lies is what you've been waiting for. And much more."
13. The Spiral Staircase by Ralph McTell (1969)
1969 was a year that saw major changes for folk and rock music, but the charm of British folklore is its timeless quality, Ralph McTell if often regarded as a British Don McLean, spawning a single major hit throughout his career, Streets of London. McTell's Spiral Staircase went on for decades in relative anonymity since he wasn't a major artist, it took years for the record to be exported outside of Great Britain. However, much of this album's accolades go to its influence on immortal artist David Bowie, its orchestral impact on baroque pop, and of course its wholesome portrayal of British warmth within the cold, it's a record that goes from the green hills of Sussex to gloomy London.
McTell is one of the most enduring figures of the British folk scene, and his Spiral Staircase only solidified and sealed him as one of Britain's most prominent musicians of the 20th century. This second tenure would pave the way for a less sparse musical career, however, his orchestral arrangements as a contrast to downright simplistic arpeggios and tale telling lyricism depict a country and its history through the very first half of the century. Mrs. Adlam's Angels sees a pre-Eleanor Rigby structure in regards to lyricism, with inventive innocence and heart striking execution McTell delivered one of England's most influential recordings, one that connects to American folklore and Blues with his cover of Robert Johnson's Kindhearted Woman.
Despite being remembered by his signature track, Streets of London remains a timeless acoustic piece that opens for the rest of this baroque installment. Listening to this record is more than just listening to Britain's folk essence, it's listening to a Bowie influencer, and most probably the musical arrangements that inspired The Last Shadow Puppets signature orchestral pop.
12. Led Zeppelin III by Led Zeppelin (1970)
The first marked focus shift in Led Zeppelin's prolific trajectory as Rock N' Roll icons, Led Zeppelin III is far away from any sort of conventions, whether they're acoustic, rock, folk, or even conceptual inputs. Even though there were influences from their previous harder rocking tenures, cue in Immigrant Song, it is the Celtic influenced, acoustic folk essence of the record that makes it a turning point for the band. It's a style that would later add on to some of the most prominent songs in Zeppelin's repertoire, ever since Robert Plant and Jimmy Page took residence on the mythical Bon-Yr-Aur, their musicianship turned onto nothing short of fantastic and otherworldly.
Blasting in with the Immigrant Song, Led Zeppelin reaffirmed their rightful place as the hardest rockers around, with tasteful lyricism about the Norse invasion of England, it serves as an aperitive for the core igniter track Friends, one that opens and paves for the acoustic side of the record. It's no wonder some may consider this a double album, as the eclectic mystique of tunes such as Tangerine and Gallows Pole is only emphasized by the acoustic stomping Bon-Y-Aur Stomp, thus shining a light on a never seen before side of the group. While tinctures of a classic heavy riffing Page, pop out on various occasions through the record, there's an environmental factor that plays out on the many layers of their third installment. The mystical elements blend with a certain sense of innocence, That's The Way brings a warm covering cloth upon their discography, and it seems as a joyous reminisce to a melancholic childhood event, but also spawns the idea of the Bon-Yr-Aur cottage speaking through the musicians to deliver a landmark record.
Although initially meeting with mixed reviews and occasional criticism, Consumer Guide's Robert Christgau settled the critic dispute by reviewing: "I have always approved theoretically of Led Zep's concept, and now the group has finally whipped it into shape. It's amazing to realize that Robert Plant's vocals can convey that same overbearing power when Page plays acoustic, as he does to great effect on several cuts here. No drum solos, either. Heavy."
Led Zeppelin III unveiled to the world the true complexity of the band, more than the astounding skill of each member, it was the first time the mighty Zeppelin would show such a spiritual display to their art. Despite being overshadowed by the heavy riffs of its predecessor, III's depth remains undisputed and highly influential to one of the most iconic bands in Rock N' Roll, paying homage while making history.
11. For Emma, Forever Ago by Bon Iver (2008)
One of the most soul-crushing and raw albums of all time, Bon Iver's For Emma, Forever Ago tells the tale of the heartbroken singer, Justin Vernon. The artist's slow yet almost unsure acoustic balladry paired with a quiet, ghostly voice, set the tone accordingly to the aching record. Following a band breakup, the end of a relationship, and facing health issues, Vernon went away to a secluded cabin where he poured out the hardships surrounding him into lyrics and chords that brought the lonely, bleak, and hauntingly poetic debut. With a background that compliments the album's aesthetic perfectly, For Emma, Forever Ago combines subtle and cryptic wording with the fresh wound of a heartbreak that ultimately feels like an intimate experience between Vernon and the listener.
An album that makes you feel as if you're going through a breakup yourself, For Emma, Forever Ago crudely touches on feelings of hopelessness, abandonment, loss, and, of course, heartbreak. The debut began gaining momentum weeks after its release, with sales soaring throughout the year and eventually peaking at number sixty-four at the Billboard 200. Eventually becoming certified gold by the British Phonetic Industry and the RIAA (Recording Industry Association of America), the strained and regretful record was also met with universal critical acclaim, with Consequence of Sound critic, Katherine Flynn, claiming "For Emma, Forever Ago transcends time, evoking themes and emotions that are universally relatable."
Originally being a loose set of demos, Vernon's friends convinced him to self-release the record, providing audiences with one of the most cherished breakup albums from the recent past decade. Giving indie a gloomier and darker name, the sheer coldness of For Emma, Forever Ago remains untouched, becoming one of the greatest names in the independent folk genre. A characteristically devastating album with a quiet urgency seeping through, Bon Iver takes a deeply personal route that resonated deeply within audiences, making for a silent yet painfully brilliant record.
10. Morning Phase by Beck (2014)
Proof of Beck's chameleonic tendencies, Morning. Phase is an acoustic gem that almost instantly forges an empathetic relationship with the listener. The 2014 tenure was his first release after nearly six years, as well as his first purely acoustic installment since the core of Sea Change, striking a certain familiarity or relatable lyric throughout the melancholic flavorful recording. It packs a relaxing atmosphere that brings warmth with every soft stroke of the guitar, Morning Phase became an alluring hit that brought a sense of fresh, comfortably hazy, blue air. A folk-tinged, commercially successful and critically praised record, Beck takes his crowd through an ambiguously personal path that marked the solo artist's long awaited return.
Earning multiple Grammy nominations and winning three of them, including Album of The Year and Best Rock Album, Morning Phase became the folk, rock hit of the year, and a flagship reference for the genre. Not only that, it became a beloved audience favorite, debuting at number three at the Billboard 200. Solidifying his status as a critics darling, so was the tender reception of it, the album was hailed as the best of Beck in the last decade. Al Horner, the NME music reviewer, captured Morning Phase's sentiment in his review as "a moody sort of glamour with a concrete feeling of loneliness, and it makes for some of the most affecting comedown folk you're likely to hear all year."
Marking the twelfth tenure in the artist's name, Morning Phase opened a sweeter, beachier, and sunnier side to Beck's musical career – including the gloomier tracks of the album. Beck unveils lonelier yet more hopeful lyricism, providing listeners with an emotional musical roller-coaster that quickly warms up to you. An undoubtedly wholehearted piece, Beck reflects on loss, the struggles of relationships, loneliness, and the willingness to get back up. Unraveling in a lighter mood of what feels like the spiritual sequel of his 2002 record, Sea of Change, the singer shows his growth, subtlety, and remainders of his seemingly ever-present melancholic feel, the one that comes up front to his folk side which earned him the title of pioneer to the freak-folk genre, with an almost palpable breeze that ties the album together in a perfect bow.
9. The Freewheelin' Bob Dylan by Bob Dylan (1963)
Bob Dylan had already debuted as a blues and folk performer, garnering enough attention for his first completely authored album, 1963s The Freewhelin' Bob Dylan. This second tenure, made Dylan the most distinctive and poetic voice in America, all wrapped in a never heard before / fresh approach to folk music. This album often enough has been confused for a greatest hits collection due to its high performing singles and tracklisting. Timeless hits like opener Blowin in the Wind, Masters of War and Don't Think Twice It's Alright, all debuted in this 1963 masterpiece, that would debut as number one on the UK Album Charts, number 22 in the U.S, and would be eventually certified as double-platinum.
The Freewheelin' Bob Dylan was a massive success due to the display of an unbelievable transformation and maturity in such a young artist at the time. There's a certain furious aggressiveness in these compositions, as he embraced new every day that spawned from the civil rights movement at the time, the track Bob Dylan's Blues opens with direct criticism towards artists, America, and even himself. While Blowin in the Wind, sings with an essence that is wisdom towards the troubles of its time, Dylan soothed America with traditional balladry and groundbreaking inputs with his social commentary. Finally Don't Think Twice its Alright strikes a core as a tune that takes on the psyche of heartache, or as Nat Hentoff described: "a statement that maybe you can say to make yourself feel better … as if you were talking to yourself."
8. Pink Moon by Nick Drake (1972)
Nick Drake struggled to connect to his audience and the market during his short-lived career and life. Alike many other artists at the time when failing to conceal a group or a band, he delves into experimentation and the unfiltered process of being a solo artist. While his first album was somehow slammed by critics in the U.K, Drake also lacked the attention to garner an audience in general after the release of his first studio album, 1969s Five Leaves Left, at the time he was an academic that would skip through lectures to attend his sessions at the London based studio, Sound Techniques. 1971s Brayter Layter saw Drake's almost complete retreat from live performances and thorough orchestral experimental endeavors, as Drake presented himself for the Fairport Convention at the Royal Festival Hall in London, contemporary "folkies" disliked and mocked an already frustrated Drake.
Following his withdrawal, the following year would see his most iconic and final tenure, Pink Moon's stripped and bare nature features Drake's raspy vocals accompanied only by his acoustic guitar to deliver an on the road atmosphere to one of music's most ethereal recordings. After boasting classy orchestrations, this 1972 track collection is acoustic and minimalistic at its very core, with a haunting murmur and desperate drips for silver linings. Nick Drake embraced his status and poured his essence at the time, that of a man whose struggle had costed him dearly and now only seeks to array his strengths. This nature is made explicit on Place to Be, and Things Behind the Sun, the latter whispers a cautionary tale that speaks "Beware of those who stare, who'll hear what I say"
In the wake of Nick's death in 1974, his music would pass as unnoticed to the mainstream scene for the rest of the decade, up until 1980 when he would be cited as s major influence on artists such as Robert Smith, Kate Bush, and even Jeff Buckley. The bleak nature of Pink Moon has been cited as a driving force for the folk-rock genre, one that has earned its rightful place as one of the best albums of all time in several listings, among them Rolling Stone, Uncut, and Colin Larkins All Time Top Albums.
7. Nebraska by Bruce Springsteen (1982)
The 1980s were a kind decade for The Boss, it sealed him as one of the most iconic American singer-songwriters, and aired him as one of the most diverse and dynamic artists out there, he still is to this day. Nebraska provides a unique experience, there are no winners in this tenure, with its bleak essence, it seems to depict America's dispossessed social inquiries through a typical folk approach that is easier to describe as a heartland acoustic tale tenure. Its eponymous opening tenure channels tradition, melancholia, and years of dusted history that have long influenced Springsteen throughout his entire life. The album is hauntingly heartfelt and beautiful, one of its main hallow traits is how early of a sign it is for Springsteen's future ventures.
Bruce Springsteen has a knack for tale telling the ordinary, he sheds light that within this subject, is where the extraordinary occurs. His down-on-their-luck blue-collar characters transpire sonic empathy and bone chilling anthological stories, the way a perfect folk record intends to do, but Springsteen surpassed the genre, making it his very own in this 1982 tenure. The title track sets a mood with his guitar and downed lonesome in reverb vocals that grasp the core and gasps the soul of the record with the Mansion on the Hill, which tells of a family that's bound to live beneath its laughter and high status. The hardened blood on blood nature of Highway Patrolman wrecks the heart as Joe Roberts is forced to "look the other way" when his brother beats a man on a bar.
Nebraska is as solemn, thoughtful, and strikingly deep as the darkness and honesty in Bruce Springsteen's vocals, it remains his darkest yet arguably his most deeply moving tenure to date. It was a new shade of black & white as opposed to everything he had released by 1982, often filled with vigor and youthfulness, Springsteen was now embracing and reflecting as he reached the middle of his lifetime. Everything is complementary in this record, from his artwork to the shocking and simplistic lyricism, earning it its rightful place as one of America's greatest albums of all time.
6. Harvest by Neil Young (1972)
An album that feels like a warm, folk-y embrace from the get go, Neil Young's 1972, Harvest, is a mellow, heartfelt creation that opens up a more relaxed, sincere, and vulnerable side of the Rock 'N' Roll Canadian American star. Topping the Billboard 200 for two weeks straight, Young's fourth solo album became the highest selling album of the year. Though an overwhelming commercial success, the record was not met with favorable reviews at the time of its release, Rolling Stone magazine describing the album as "an attempt to obscure his inability to do a good imitation of his earlier self." However, critics later reassessed certain observations, and the later evaluations of Harvest were overwhelmingly positive, with the album raking multiple Best Albums of All Time top lists. Canadian Vice writer, Adam Lalama described Harvest as a "miraculous step forward in the successful career of who I believe to be our nation's greatest songwriter."
The artist's laidback recording unraveled a personal, wholehearted, and profound side that brought together the acoustic, folk gem. Exposing one of the most sincere facets of the singer, the making of this acoustic, mellow album came to be following a recovery from a surgery which made Neil Young physically incapable of holding an electric guitar and adding the usual Rock 'n' Roll feel he was accustomed to. Tackling themes of loneliness, blossoming relationships, the harms of drug addiction, and a humbled Young recognizing previous mistakes. The album also uncovers his fear of loneliness, being hurt by companionship, and his undying will to find someone to love in the album's most iconic track, Heart of Gold.
Now hailed as an acoustic masterpiece, Neil Young's Harvest had the ability to transport you to places you've never been and giving the listener a doorway to the singer's mind. Be it with hopeful and almost cozy tunes such as Are You Ready for The Country? and There's A World or with gloomier and more personal tracks like Alabama and The Needle and The Damage Done, Young hits a soulful chord with each song, and undoubtedly warm and relaxing album to lay back to.
5. Live Unplugged by Eric Clapton (1992)
After decades of his iconic graffiti coronation as an electric guitar god in London, Clapton had remained as the original blues-rock guitar hero of the 20th century. After being involved with the Yardbirds, the virtuoso trio Cream, and several memorable collaborations with other legends. The previous year to this acoustic recording had seen Clapton composing an entire soundtrack score for the movie Rush, the album of the same name was critically acclaimed and earned a Grammy for the immortal British blues player, All Music had praised it and described "Clapton has rarely been better than he is here.". The 90s had a rough start for the artist, with the recent passing of his son, and the eclipsing rise of the alternative dominance in music. However, his timeless trait as well as his inherently, heartfelt tribute to his kin Tears in Heaven made clear that Eric Patrick Clapton is no seasonal trend.
In 1992 Clapton surprised the world with a missing piece to his repertoire, this time in the black and white purity of an acoustic session for MTV in Windsor, England for a reduced crowd. The turn up was yet another milestone for his prolific career, and one of the quintessential ones, it finally earned his tribute Tears in Heaven a place on the Billboard Charts and a Grammy knot for it. To complement the stripped back nature of the versions in this MTV landmark, Clapton featured a backing band in this version of Tears, and it doesn't hold back his inherent emotion for the tune. When it comes to his classic tune Layla this acoustic approach suits it on a natural level, one that seems as ideal as his signature killer electric riffs. As his band accompanies him with an understated acoustic style, it's a perfect fit for the occasion, and it rises to the task in his classic blues covers of Bo Diddley's Before You Accuse Me and Rollin' and Tumblin'.
Like its predecessor, this MTV Unplugged Version is nothing like you've seen Eric Clapton before, away from his signature Stratocaster guitar and in with the wood, this 1992 special occasion shows that Clapton's comfort zone really is anywhere with a guitar. When listening thoroughly to the recording, one can really see a true artist of his status embracing his maturity and age, this time as a father and as an exemplary musician.
4. Parsley, Sage, Rosemary & Thyme by Simon & Garfunkel (1966)
The 1960s folk and acoustic reference relied heavily on their largest exponents, masters of the craft Simon & Garfunkel, who crafted a vast amount of timeless hit albums. With choir deep vocals, minimal electric arrangements, and a knack for mystical atmospheres, the folk rock duo took the world by storm during an entire decade to become the musical stepping stone they are hailed as today. Their third studio installment Parsley, Sage, Rosemary & Thyme, followed the success of their signature single and referential album Sound of Silence, proving that the world couldn't get enough of their ethereal sound. Most of the album contains the learnings and inspiration Paul Simon drew from his famous period in England, and the results of his folkloric soaked in mixture were this Billboard Pop Album Chart topping milestone.
This acoustic piece is considered as a breakthrough in the music industry, merging folk with the newly introduced genre of Rock N' Roll, to take on variant lyrical subjects such as daily news from the Vietnam war, and the civil rights movements. The protest tune 7 O'Clock News/Silent Night, merges with a Christmas carol that contrasts heavily to deliver a shivering end product, however, the album's peak comes at its very beginning, with Scarborough Fair/Canticle, which bolstered the album's performance to become a multiplatinum tenure. Bruce Eder, critic for AllMusic praised the album for its "youthful exuberance and alienation, [proving] perennially popular among older, more thoughtful high-school students and legions of college audiences across generations."
Parsley, Sage, Rosemary & Thyme, is a demonstration from a prolific duo that music is always meant to withstand the test of time, for many, the record has proven to be Simon & Garfunkel's very best. In 2003 the record was added to Rolling Stones list of the 500 Best Albums of All Time, thanks to Paul Simon's emotional insistence and its inherent essence of pending doom yet lullaby like feel, this was one of music's greatest aggrupations first recording masterpiece.
3. King of the Delta Blues by Robert Johnson (1961)
If there is a truly mythical creature in music history, it all starts with this man, Robert Johnson, the Charlie Parker and Hank Williams of blues and thus rock music. The title of this compilation album is quite literal in every fashion, as the niftiest fingers and thumbs that have ever existed as a consensus, and a legend that remains latent cited, and fortified by the legacy of his rare and scarce repertoire. Johnson was the first to join the 27 club, and with his passing, he left a small treasured legacy of recordings, among them Sweet Home Chicago, Cross Roads, Ramblin On My Mind, among other blues standards that have been transformed into Rock N' Roll classic tracks. Johnson, now hailed as a hero who's history remains ultimately bleak, highly romanticized and now known as one of the many haunted geniuses that left at an early age.
The importance of this 1961 Columbia release compilation is as quintessential as the artist it sheds the limelight on, this is the album that bolstered and inspired Britain's earliest stages of rock music, the same record that made Eric Clapton pick up a guitar. Much is owed to this release, as it was the first time the Delta Singer was made available to a vast audience, putting up together 16 mono recordings that depicted a then faceless artist who had little scholarly research to his background. Much of the information that accompanied the sale of each unit would feed on the legend and folklore behind this figure and his tunes, it would specifically delve into the devil haunting legend of the Crossroads and would later be coined as a term among blues players. With no chronological order, all that is known of these recordings to date is that these tracks were recorded within two sessions in 1936 and 1937.
This album sparked a revolutionizing driving force among musicians throughout the 60s, in a way it changed the course of contemporary music as we know it. An inherently immersive album, it touches a core in American folklore and that of the sublime, which has been a cornerstone to the country since its early conception, an essence that is exemplified with the tune Me and the Devil, and Hell Hound on My Trail, where Jonson's otherworldly moans take a pivotal role instead of his fluid fingers. The release of The King of Delta Blues Singers, remains with latent but more sidelined impact, earlier this year, Rolling Stone decided to add it to its list of the 500 Greatest Albums of All Time and there is no wondering why. Even those who know nothing of the blues can cite vaguely the following: Johnson with a demonly haunting desire, took his guitar to the crossroads, where he gave his guitar to the devil, who gave it back and within a year, he became the king of the blues. This is easily one of the best acoustic albums ever.
2. Live at Folsom Prison by Johnny Cash (1968)
Aside from being a real American hero and figure, Johnny Cash had one musical quality that stood from the rest, starting his career before Rock N' Roll saw its groundbreaking birth and enter into the world, Mr. Cash was heavier than any rock or heavy metal band with only his guitar and sturdy voice. Not only did the man in black pioneered folk and country as one, but he also made his way as a bridge for rock music to blend with his first genre. It was the first time in American recording history that an artist would dare to set a foot in a prison, and so he did to put up one hell of a spectacle and a landmark in music history.
In 1968, Johnny Cash cashed in to be labeled as the real "outlaw country" artist even before the term was in fact coined, there is no better example than this groundbreaking recording. While Rock N' Roll was eclipsing his superstardom status, Cash went ahead and lit back the fuse of excitement and controversy with his visit to a roomful of convicts, which granted him the status of champion of the underdogs. The man in black shook America with his sympathetic crowd interactions, humorous, charming, and as tough as it gets, Cash rocked the inmates with the Folsom Prison Blues, and feels energized by the crowd and stomps with The Cocaine Blues. After a few rocks around the clock, a melancholic note is given to the inmates with Send a Picture of Mother while heavy prison themed tracks linger on excitement, comedic relief and a stunning sense of empathy with I Got Stripes and Greystone Chapel.
The significance of Johnny Cash only grew in the following years, in 1969 he would venture inside St. Quentin prison, and seal his fate as truly timeless in the following decades. Although it might have seemed as if he was slipping through the cracks as the years went by, he would later on partner up with producer Rick Rubin, who would release the American series, with a thorough understanding of the power of this true outlaw artists. Cash's thesis statement would go down in history as one of the true giants of American music, one that is capable of bridging and condensing all genres to his own raw essence.
1. MTV Live Unplugged by Nirvana (1994)
In 1993 Nirvana frontman Kurt Cobain was one of the biggest rock stars in the world, exhausted from touring after a stressful breaking point in Rome during that same year, he would go on stage straight out of rehab, loaded with Xanax, and into his own seemingly orchestrated funeral. Nirvana was arguably one of the biggest if not the biggest act at that time, the hype for the band since their 1991 mainstream debut Nevermind, hadn't shown any signs of stopping and grunge had already become a cultural milestone. Cobain was known as a troubled superstar, but nobody would have expected that this recording-although it wasn't meant to be- would go down in history as Nirvana's final statement, as five months from then, he would commit suicide.
There are only so many major music critics that refer to this piece as one of Rock N' Roll's greatest recordings, it's a live album of the greatest rock band at the time, one of the loudest and dissonant acts that ever existed taking on stripped back versions of themselves. Both a massive success and disastrous event to put together, the genuine essence of Nirvana's Unplugged lies in its ramshackle audiovisual experience, punk icons taking on acoustic.
Kicking off with what seemed to be a greatest hit show, their first album feature, About a Girl, before diving on their hit single Come as You Are, which riles up the crowd in familiarity before parodying and reimagining an old Christian children hymn Jesus Don't Want Me for a Sunbeam. The experience would later turn somewhat somber when David Bowie's Man Who Sold the World, is played to contrast the staged funeral atmosphere, almost as if it were a death lurking preach. While the bloodletting of Pennyroyal Tea and the lament statement of All Apologies display how well their original tunes hold up together, and shine without the feedback or distortion that bolstered them in the first place. The band put up together a special mixtape of covers from their favorite artists and friends, including their guests, The Meat Puppets. Finally, Cobain's last gasp and breath before the wailing finale of the show, with Where Did You Sleep Last Night, is nothing short of shivering inducing, it is a recording of a man who has passed on another realm by simply accepting his fate.
It is hard to not see this particular mark in music as anything else than mythical, it is, however, a crystal-clear record in every way, from every chorus to every shift and joke towards the audience. If nobody could imagine well enough that this would be the last of Nirvana, it wouldn't have been received as a goodbye, it was released almost a year after its recording, posthumously to Cobain, and as MTV described it, "It was released as a mourn, to keep him fresh in our memories". This is the band's official entry to history, and it remains as shocking today as the day it was televised because of its sheer and raw emotion.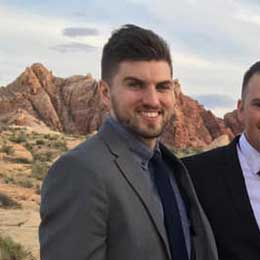 My name is Chris and I've had a passion for music and guitars for as long as I can remember. I started this website with some of my friends who are musicians, music teachers, gear heads, and music enthusiasts so we could provide high-quality guitar and music-related content.
I've been playing guitar since I was 13 years old and am an avid collector. Amps, pedals, guitars, bass, drums, microphones, studio, and recording gear, I love it all.
I was born and raised in Western Pennsylvania. My background is in Electrical Engineering, earning a Bachelor's degree from Youngstown State University. With my engineering experience, I've developed as a designer of guitar amplifiers and effects. A true passion of mine, I've designed, built, and repaired a wide range of guitar amps and electronics. Here at the Guitar Lobby, our aim is to share our passion for Music and gear with the rest of the music community.