Often enough it all starts with a spark of inspiration, a humble acoustic six string in a corner, and an intimate session that connects the mind, heart, and soul to something beautiful and compelling. So is the case for Bob Dylan, perhaps the best example of someone who shaped music and rock through folk, and simplistic wood and strings. Or Kurt Cobain who spent a reclused hiatus to write most of Nevermind's songs on a broken acoustic in Aberdeen. Before arrangements, layers, reverb or overdrive comes in, most of the time it all starts with an unplugged flick at a six string, piano, or bass on the couch, and that is a magical feeling both consecrated and upcoming artists know through sheer experience.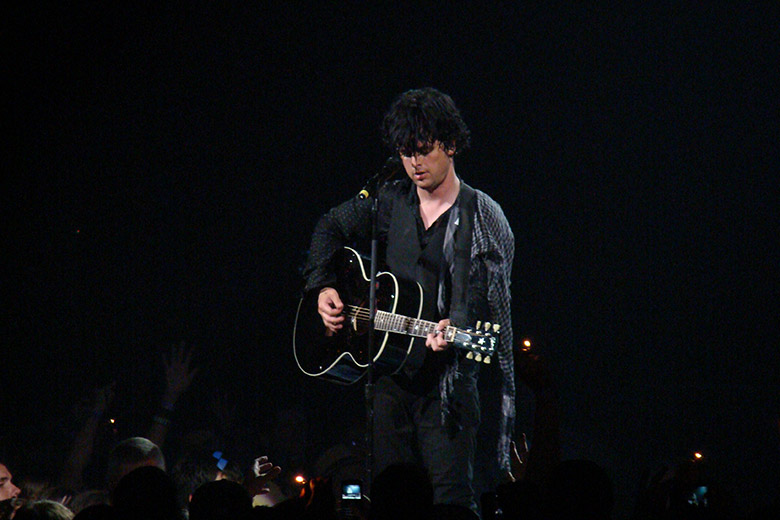 Often enough acoustic guitars are the very first steppingstone for musicians, and for guitarists, it presents the clearest version and first exercise of creativity and skill. There is a popular proverb among some guitarists, and it's that "whatever you can do on electric, you can do better on an acoustic" and the songs on this list attest to that. An acoustic essence allows a true, stripped back to skin and bones, essence to a song. It enhances the connection and inherent emotion of its author to his or her piece, that universally moving feeling of soul over virtuosity.
Here Are the Best Acoustic Rock Songs of All Time
40. The Joker by Steve Miller Band
Album: The Joker
Release Date: October 20th, 1973
Inspired after Steve Miller heard The Medallions' The Letter and The Clovers' Lovey Dovey, this classic ahead of its time yet down to earth Joker became an instant hit and one of the most rotated radio tunes of the 70s. Packed with literal and musical references, many claim this is the ultimate bonfire song, one that washed over the 70s with a distinctive tincture that contrasted heavily to the dominance of big stadium rock bands and virtuoso artists. "Clever, and school boy charming" as described by Rolling Stone The Joker marked a turning point for Miller's career, blending his signature blues, folkish roots to a healthy dose of psychedelia and bright pop.
The dopey Joker did more than putting Steve Miller on the mainstream map, but it also earned him a spot as No.1 on the UK Singles Chart and landed him No.40 on the Billboard Hot 100, ever since its release the tune has shifted positions on the All Time Charts. The pompous tune has also become a pop culture staple, from Levi's commercials to TV Shows and a regular festive feature, this tougher than time laid back song is certain to remain relevant for the ages to come
39. Wonderwall by Oasis
Album: (What's the Story) Morning Glory?
Release Date: October 30th, 1995
Often regarded as the greatest pop rock song since The Beatles', Let it Be, Wonderwall has become the signature track for the Britpop Colossus Oasis is. Though written by Noel Gallagher, his brother Liam takes on the limelight to steal the show, with their international reveal and 90s landmark smashing hit, one that launched them into the ever-British venture of breaking America. It's relative simplistic composition, and its touching, soulful lyrical content about a fictional friend that might just save us all, has empathized with countless fans that just can't help but sing along when this ballad pops out of the radio, thus making it a stadium chant and standard.
Peaking at No. 1 spot in the American Modern Rock Tracks chart and at No. 2 in both Ireland and the United Kingdom, Wonderwall singlehandedly promoted their 1995 second studio tenure, (What's the Story), Morning Glory?. Among other accolades, this acoustic tune left an enormous standard to live up to for future British bands, but it also proved what a simple brilliantly placed acoustic intro and leitmotiv can achieve.
38. The Only Exception by Paramore
Album: Brand New Eyes
Release Date: February 17th, 2010.
Feathery light, The Only Exception by Punk Pop band, Paramore. With usual energy and electric charged tracks, this acoustic tune shows a change of sound within the band, as they went for a slower, gentler, and more Folk-inclined exploration, one that was warmly received by their audience. Peaking as No. 12 on the Billboard Hot 100 and 31 on the UK Singles Charts, it remained unmoved for over twenty weeks, becoming certified Gold. The acoustic track became the most commercially successful Paramore hit at the time of its release earning the band a Grammy Nomination. The song garnered general critical acclaim, with most of the praise surrounding singer Hayley Williams' harmonizing vocals paired up with the acoustic guitar.
A smooth ballad, Williams described the single as "the first love song I've ever written. And even if I've tried in the past, this is the first one that I'm really proud of. I like that I was able to express the fact that I have always been really afraid of love, and I still am at times, but the excitement and the hope that it exists is still very evident in the lyrics," laying the meaning behind the lyrics perfectly clear. Beautifully crafted, The Only Exception is one of Paramore's greatest efforts, a melancholic and honest take that serves as a vulnerable and hopeful track one of the most prominent ones in recent years.
37. Yellow by Coldplay
Album: Parachutes
Release Date: June 26th, 2000
A hymn of the 2000s, this Coldplay smash hit became the romance track of the turn of the millennium. With its now iconic acoustic intro with a blasting electric arrangement, Yellow turned into an instant hit, giving the emblematic British band their first taste of the limelight. Inspired by a starry night, lead singer and songwriter, Chris Martin, took to writing immediately and came up with the celebrated line; "Look at the stars, look how they shine for you," giving a dreamy take to one of the most remarkable pop hits in the past few decades. Yellow pulled at the heartstrings of countless fans, desperately probing at their inner romantic.
Peaking at No. 48 at the Billboard 100 and No. 4 at the UK Singles, this flagship single met with immediate commercial and critical success, with Rolling Stone Magazine describing it as "unrepentantly romantic." This rock ballad describes the titular color as a feeling more than a meaning, leading to several fans conspiring over the interpretation of Yellow, some labeling it as an illness, while others argue it could be about trying to distance oneself from feeling blue and entering a cheerier facet, a yellow one. Whatever the case may be, you simply can't have enough of this brightly colored song.
36. Free Falling by John Mayer (Tom Petty)
Album: Where The Light Is: John Mayer Live In Los Angeles
Release Date: June 28th, 2008
This Tom Petty and the Heartbreakers signature tune is not only a beloved classic rock hit, but it is considered one of the best songs of the 20th century. But back in 2008 when John Mayer took on this track, he brought a slow building approach that hooked an entire generation on this beautiful rendition of Free Falling. As if Mayer's dramatic crescendo wasn't enough, his beautiful assembly of backing vocals and soulful vocals are capable of bringing to tears just about anyone.
As a Heartland rock staple, Free Fallin by the Heartbreakers, the tune peaked as number 7 on the Billboard Hot 100, while being praised as an homage by countless artists, it is considered as one of the Greatest Songs of All Time by Rolling Stone Magazine. Mayer however, resurfaced the pop presence of this 1989 Full Moon Fever hit, when he featured it in his Where the Light Is concert, breathing a fresh breeze to this always enduring tune.
35. Skinny Love by Bon Iver
Album: For Emma, Forever Ago
Release Date: July 8th, 2007
A track that feels like a punch to the gut, Bon Iver's Skinny Love slow, its enthralling and practically immersive nature is an acoustic safe haven that serves as a haunting emotional ride. Recorded in a secluded cabin in Wisconsin, vocalist Justin Vernon poured his heart and emotional soul into pen and paper, later translating them into the infamous breakup record, For Emma, Forever Ago. Skinny Love, the album's most successful track has been the subject of multiple renditions and usage as a heartfelt addition to various film and television soundtracks, increasing the song's popularity.
Packing lyrical imagery that may resonate with anyone who has a heart, Vernon brilliantly expresses his desire for his superficial – his skinny – love to last longer than what it regularly does. Not only is this song a battle cry for heartbreak, but it can also be a devastating wake up call, as the singer questions his former lover's investment altogether, wondering if it was all a sham. A breakup anthem, a gut-wrenching track, and a companion during tough times, Skinny Love has been a hymn for the heartbroken since its release, marking one of the most iconic acoustic ballads of the 2000s.
34. Martha Sways by Andy Shauf
Album: The Party
Release Date: May 20th, 2016
The outstanding closing song from Andy Shauf's debut album and Rock Opera, Martha Sways brings a rather peaceful end to the chaotic storyline, adding a lighter tone to the bleaker sides of the record. With a plot revolving around a party, the album displays various scenarios that occur at said events, including rejections, awkward conversations, unfaithfulness, and unfortunate incidents. That being said, Martha Sways feels like a much deserved relief to the listener with its ethereal, reassuring nature as the narrator sways away with a mysterious new girl, Martha, who reminds him of his former lover. The song's blissfully oblivious lyrics feel as though we're experiencing them as the couple in question engage in an alluring dance.
Shauf's knack for storytelling and documenting the kind of party where one tends to hang back puts you in the spot as the silent attender through this 10 track tenure, but no other tune in The Party brings an experience this intimate between the characters. Packing Shauf's hypnotizing vocals and the simplicity of the instrumentals, the tune captivates listeners into the storyline, almost enveloping themselves into the music. With an ending that leaves room for a new beginning full of prospects, the reflective, at times heart shattering piece, hits like a ton of bricks.
33. Road Trippin' by Red Hot Chili Peppers
Album: Californication
Release Date: November 18th, 2000.
Road Trippin' by Red Hot Chili Peppers introduces their audience to a slower, laidback and psychedelic infused side of the band, one that paints a welcomed contrast to their usually energetic and fast-paced tracks. A drummer-less tune, the Californication single adds a layer of breeze and sunshine that only the Chili Peppers can achieve. Though not making it to the Billboards, this acoustic gem did not go unnoticed, peaking at number 30 at the UK Singles and is often hailed as one of the band's greatest songs. The perfect closing melody to the record, Road Trippin' manages to tie Californication wonderfully.
Singing the story of an actual road trip done by Kiedis, Flea, and Frusciante, the three members relive the experience through the song, forming a deeper bond between the already close trio. One of the few – if not the only – acoustic ballads by the Red Hot Chili Peppers, the sudden change of pace only further proved their immense variety of sound. Slow, relaxing and with a surprising use of violins, Road Trippin's cool and mellow feel brings a rather welcomed sense of the chills.
32. No Excuses by Alice in Chains
Album: Jar of Flies
Release Date: January 25th, 1994
In 1994 Alice in Chains made a very clear statement that didn't push the boundaries of grunge music as a whole, but Alice offered a new captivating color to their palette as well with their departure marked by their third EP Jar of Flies. Front and center, No Excuses brought to the game a universally charming and somewhat elevating acoustic strummed riff, with flawless electric arrangements that are often credited for bringing the American alternative sound to Britain. With the easygoing pace on the song and a beautiful yet somber No Excuses has a hopeful, ethereal, and gentle nature to its sound, with a practical toe-tapping aura to its full ringing wide as a canyon sound.
No Excuses marked the very first time Alice in Chains would be met with massive critical success, debuting as No. 1 on the Billboard Mainstream Rock Chart, where it spent 26 consecutive weeks. It's also remained a concert staple for the band and has been included in several compilation albums in addition to being one of the most memorable performed tracks on MTV Unplugged. Many critics have referred to this track as one of the turning points for grunge, upon its release in 1994, countless fans turned to this song after the passing of Kurt Cobain, and the subsequent seasonal shift of the subgenre as a dominant force.
31. Song for Janie by Tim Buckley
Album: Tim Buckley
Release Date: October 1966
Ever since his 1966 debut, Tim Buckley drew a pioneering body of adventurous work throughout his brief lived success and lifetime, from early psychedelic, folk, to orchestrated rock. His powerful multi-octave range was astonishing in each of his featured tracks and could be considered his not-so-secret weapon, especially in this, his quintessential piece Song for Janie. A jangly, ahead of its time masterpiece that could easily be one of the first recorded sources of inspiration for Britpop, 20 years ahead of this release for its father album of his same name, Tim Buckley.
Orchestrated with electric guitar leaks and arrangements and piano with acoustic at the very backbone of this tune, Buckley's astonishing vocal shifts from peaking falsetto and lower mezzos, make this 1966 experimental a one-of-a-kind track. Despite being overshadowed by other decade defying acts and the booming birth of Rock N' Roll, Buckley's debut remains a jewel and cornerstone for music history, a legacy that would be carried by his kin a few decades later.
30. Everlong (acoustic) by Foo Fighters
Album: Skin and Bones
Release Date: November 7th, 2006
David Letterman coined this acoustic rendition of the Foo Fighters his "favorite song ever" after Dave Grohl's impromptu performance on Howard Stern's radio show, and it's hard to disagree. Everlong is one of the most undisputed generational uplifting anthems of recent decades, and when the live acoustic album Skin and Bones saw the light, this centerpiece was hard to ignore. Built around a classic Foo Fighters standard drop-D tunning Everlong found new life, as Grohl pours his heart and soul into this iconic performance and delivery that drives millions of shivers down the spine of countless fans which makes it impossible to ignore when you consider the best acoustic rock songs ever performed.
Ever since the critical and fan base acclaim of this acoustic version, it was included on the band's 2009 Greatest Hits collection, while becoming a regular variation of the tune in live shows. It's not rare that this Billboard Charts topping classic finds new glory as the years go by. But its pulse quickening rendition continues to captivate more and more listeners thanks to its stripped back, raw and daring essence in sound, there are levels that only an acoustic can reach.
Popular Related Article: The Best Acoustic Albums of All Time
29. Fade to Black by Metallica
Album: Ride the Lightning
Release Date: September 30th, 1984
Centered around a mellow built that surrounds lead singer's James Hetfield voice and mournful picking of his acoustic guitar, Fade to Black is a pioneering track that is now widely regarded as thrash metal's first power ballad. Hammett's touch doesn't go unnoticed, however, with flawlessly layered electric leads, this stand out tune and live staple soars from its very beginning to powerful shifted sections that seemingly drift away from its clean somewhat spiritual beginning. It isn't surprising that Metallica would keep their standard heavy distorted six strings, but the very essence and core of Fade to Black remain on the acoustic side.
Despite not meeting with commercial success or critical acclaim upon its debut due to thrash being considered an underground subgenre, this tune managed to make an impact on fans and critics later on followed. Channeling a perfect meeting place for balladry, and explosive aggressive solos, this signature track trait made a statement on how limitless Metallica really is.
28. Iris by Goo Goo Dolls
Album: Dizzy Up The Girl
Release Date: April 1st, 1998
One of the most well-known romantic tracks of all time, Iris by Goo Goo Dolls is one to sing from the top of your lungs – no matter the circumstances, no matter the place, if this song is playing you'll most likely follow along to the iconic lyrics. Packing slow paced acoustics that pair up marvelously with John Rzeznik's vocals, making the perfect power ballad that might very well bring you to tears. With devastatingly romantic lyrics like the heartfelt opening line, "I'd give up forever to touch you," the soft tune strikes a chord within listeners, clawing at the inner romantic in all of us.
Undoubtedly the band's most popular track and becoming its signature song, being effectively stapled to their gigs, the record became a commercial success, peaking at number six at the Billboard 100 and charting at No. 50 at the UK Singles Charts. Considered a breakup song for the ages, Iris has certainly made the Goo Goo Dolls an unforgettable band, providing a tune that brings a lonely sort of company to their avid listeners, still being a relevant piece over twenty years since its release.
27. Fast Car by Tracy Chapman
Album: Tracy Chapman
Release Date: April 6th, 1988
Soothing, mellow yet undeniably stylish, Fast Car by Tracy Chapman has been ever-present in the music industry. Be it a Remix or a Rock 'n' Roll version, no rendition or alteration will ever surpass the simplicity of Chapman's smooth vocals over the gentle sound of the acoustic guitar. The track became an instant commercial and critical sensation, peaking at No. 6 on the Billboard 100 and No. 4 at the UK Singles Charts. A smash hit that established the female singer's music career, the iconic tune earned her three Grammys, including Record of The Year and Best New Artist, her success shining through with her self-titled debut album.
Though debated, the general consensus of the meaning behind the lyrics of Fast Car is the story of a woman who is desperately trying to escape poverty, and with wordings like "I got a plan to get us outta here, I been working at the convenience store, managed to save just a little bit of money" it's hard to think otherwise. With these socially conscious lyrics, the words pair up perfectly with the effortlessness of Chapman and her guitar, serving as a captivating, relaxing tune that became an instant folk classic.
26. In The Aeroplane Over The Sea by Neutral Milk Hotel
Album: In The Aeroplane Over The Sea
Release Date: February 10th, 1998.
One of the most widely recognized indie gems, the acoustic and unique vigor of Neutral Milk Hotel's most successful track, In The Aeroplane Over The Sea, became a standard for bands and artists of the same genre. Earning a position as one of the greatest cult classics in music history, the eponymous album became a critical success when a Pitchfork reissue gave the album a 10/10, gaining the deserved momentum seven years after its release. Though never charting in the Billboard 200, the song and record are often hailed as one of the greatest of the nineties decade. A tune that can be described as the furthest thing from conventional, the acoustic track experiments with all sorts of peculiar instruments, giving the song the distinctive quality that separates it from the rest.
With lyrics that seem to elude to Anne Frank, as singer/songwriter, Jeff Mangum mentioned the impact and influence the suffered girl's diary had on him. That being said, the entirety of the tenure is filled with surrealist imagery, making the wording all the more confusing and captivating. A song that practically created its own genre, it's impossible to deny the one-of-a-kind energy and sound of the great In The Aeroplane Over The Sea.
25. Blackbird by The Beatles
Album: The Beatles, also known as the White Album
Release Date: November 22nd, 1968
A top list of acoustic songs couldn't be complete without the ever iconic Blackbird by The Beatles. A track that feels like a soft lullaby and grants shelter, this tune's subtle harmonies and infectious, elegant strumming became one of the most recognized and acclaimed Beatles songs – and that's definitely saying something. With a simple structure and powerful wording, Blackbird became a fan and critics favorite, becoming one of the most covered tracks in music history. A deeply melancholic tune, the song strikes an unknown chord of naïve mysticism, and witted protest, within most listeners including critics alike during this, peaking period of popularity for The Beatles.
With an origin that is still rather unclear, the meaning behind the perplexing wording has received plenty of interpretations. Following the release of Blackbird, during an interview singer, songwriter, legendary Paul McCartney mentioned he felt inspired by the call of a blackbird. However, during the upheaval of socially conscious movements, McCartney explained that the bird should be read as a black girl, broken by the civil rights inequality in the racist south. Emotional, symbolic, and comforting, Blackbird will forever remain a reminder of The Beatles' emblematic timelessness.
24. Jane Says by Jane's Addiction
Album: Jane's Addiction
Release date: August 23rd, 1988.
A lighthearted and lively song by the mostly grungy band, Jane's Addiction, Jane Says fills any room with a certain soul and passion you just can't get away from. The band's change of pace provides a strong sense of companionship, making for the ideal track to jam out with your friends. With its simple and laid back instrumentals, Jane Says plays outstandingly mellow and welcoming, contrasting from the usually heavy packed, intense, and Hard Rock feel they are widely known for. Although this track is certainly not representative of the Jane's Addiction's sound, the acoustic song became the band's first entry at the charts, becoming a staple to their live shows.
With rather unique lyrics, Jane Says follows the titular character, a girl that is remarkably smart yet can't get away from her addiction… heroin. See the reference? Apparently tackling themes of withdrawals and dependency, the seemingly upbeat song takes a darker turn than what it looks like, however, it certainly doesn't make us any less addicted to the freakishly happy tune.
23. Good Riddance by Green Day
Album: Nimrod
Release Date: October 17th, 1997
Though usually known for their electric sound, Green Day has surprised fans from time to time with certain acoustic pop-up numbers. This is the case for the iconic Good Riddance. Released in 1997, the song stood out from the rest of the record, as the bonfire-y energy of the track struck a chord with their faithful audience. Originally not intended to be released as a single, Good Riddance received so much attention that the band eventually decided to give the song its proper chance to shine. Undoubtedly one of Green Day's most popular songs, the 1997 hit peaked at No. 11 on the UK Singles Chart and No. 7 on the US Billboard Mainstream Rock, later on becoming certified Gold.
A commercial and critical success, the tune has been praised for its sentimental and nostalgic essence, signifying a sometimes bitter and emotional goodbye, as the title suggests. Later on, the track went on to be played at high school graduations.
22. Be My Mistake by The 1975
Album: A Brief Inquiry Into Online Relationships.
Release Date: November 30th, 2018.
A sincere, soul stripping track by the relative newcomers, The 1975, makes it known to its audience that they're not only about the experimental new-age genre, throwing it back with a traditional, soothing ballad, Be My Mistake. Accompanied solely by an acoustic guitar, lead singer Matty Healy murmurs his way into softly spoken vocals and the gentle, almost quiet pace of the instrument. Though certainly a distinguished track in the mostly Electronic Pop album, A Brief Inquiry Into Online Relationships, the band doesn't shy away from the classic, melancholic, romantic song, adding a unique yet vulnerable edge to their otherwise fast-paced record.
A track about regret, Be My Mistake delves into the questionable decisions an unsure partner makes – until realizing what they truly have. The guilt-ridden song explores the impact meaningless hookups tend to have when it's not the person you truly desire. As Healy himself told Pitchfork in an interview, "It's about when you are a young person and you struggle sometimes to figure out what you really want. And sometimes, like a lot of things, it requires you to make a mistake before you actually understand what you have. The tune stands out to prove that acoustic rock ballads are truly timeless as they present a pathway to an intimate connection with the artist.
21. A Horse With No Name by America
Album: America
Release Date: December 26th, 1976
When three U.S Airforce brats got together in the United Kingdom to celebrate their American roots through music, something wonderful occurred. With their low expectations and soul over refined technique, they recorded this, one of the most celebrated American pieces of all time, A Horse With No Name. Crossing paths by mere chance and considerable luck, Dan Peek, Gerry Beckel, and Dewey Bunnell were heavily influenced by their pivotal Epoque in England as well as the biggest American bands and acts, a crossover of influences for the ages. Using multi-layered vocal harmonies to deepen the essence of this best-selling hit, 12 string complementary strumming with triple beats to make you feel weary in the desert.
Despite not being featured in their eponymous debut album, A Horse With No Name became a controversial transcending single that managed to peak as No.1 on the Billboard Hot 100, despite being banned from American Radio for supposed drug reference. America became one of the biggest selling acts of the 70s after the release of this Heartland flagship single. Despite receiving critical slander its commercial success and seemingly spiritual aura to its unique core, it has also become a pop icon for desert music, and it's been a major feature ever since its release. This is easily one of the best acoustic rock songs ever!
20. Piledriver Waltz by Alex Turner
Album: Submarine OST. Re-released in Suck It and See
Release Date: February 14th, 2011.
Originally written and performed for the 2010 British film, Submarine, the final track, Piledriver Waltz, made viewers not want to get up from their seats as the credits roll. With an ethereal quality, the slow, folkish ballad wraps itself around the listener instantly, as the comforting instrumentals and the pop culture ridden, heartbreaking lyrics fill attentive ears. Written by Alex Turner the song was later revamped in his band's 2011 tenure Suck it and See this time around with a layered delay and pixie feel. With a vintage and familiar feel to it, the tenure is often hailed as the best song in the movie's soundtrack as well as the standout tune from the Arctic Monkeys 4th album.
When it comes to what the track expresses, the titular piledriver delivers a heavy melancholic signature to the listener, referencing what it feels to get one's heart broken. A deeply romantic melody, Piledriver Waltz sends shivers down your spine with the harsh, bittersweet lyrical imagery, while the soothing acoustic and piano arrangements soften the blows. A symbol of pure emotion, Piledriver Waltz is one wondrous, cleverly creative soft ballad that perfectly tied Submarine together.
19. Losing My Religion by R.E.M.
Album: Out of Time
Release Date: March 12th, 1991
One of the quintessential bands of the American alternative genre, R.E.M has been considered as one of the greatest proposals, and by 1991, they'd been through highs and lows. After a staggering year for the band at the beginning of the decade, they introduced an entire country to their 7th studio album with a blasting mandolin riff that became larger than life hit in a rather unexpected fashion. America was soaked in bleach by the massive grunge wave, and Peter Buck's attempts to learn mandolin had crossed him with what would eventually become Losing My Religion, an alternative hit and the biggest one of its year only paralleled by Smells Like Teen Spirit.
With acoustic guitar arrangements in the background and strings provided by the Atlanta Symphony Orchestra, this Out of Time leads single makes for an acoustic masterpiece filled with lyrical mysticism. On another hand, the title of the tune, as well as the chorus, are based on a southern expression, it's about unrequited love, frustration, and anger upon losing civility, palpable energy on Michael Stipe's voice throughout the track. Through massive airplay on both MTV and VH1, this Grammy Award winning track reached No.4 on the Billboard Hot 100, to expand their popularity beyond their initial fanbase, hence breaking into the mainstream.
18. Pinball Wizard by The Who
Album: Tommy
Release Date: March 7th, 1969.
Adrenaline inducing and inescapable from the first rapid strum, The Who's Pinball Wizard is a timeless masterpiece from the immersive, deeply spiritual, and unique Rock Opera, Tommy. The song follows the titular character, Tommy, a traumatized deaf and blind boy who has an inexplicable knack for Pinball, entering competitions and defeating every opponent he encountered, thus earning the name of Pinball Wizard. A song that musically spells out Rock 'N' Roll all over, the core of the track remains mostly acoustic, a highly passionate, hurried, and even rough acoustic – but acoustic nonetheless. Brilliant, engaging, and a pop culture anthem, this 1969 hit has remained as one of the greatest The Who songs ever recorded.
Though the tune was intended as a "scam" for Nik Cohn who constantly criticized the bleakness of the opera, the song became a smash hit, peaking at 19 at the Billboard 100 and even inspiring an Elton John version. A track that is unlike anything you've heard before if you haven't listened to Pinball Wizard, consider this your cue to do so as Tommy sure plays a mean pinball to this day. In my opinion, this is definitely one of the best acoustic songs of all time.
17. The Chain by Fleetwood Mac
Album: Rumours
Release Date: February 4th, 1977
Enthralling, deeply magnetizing, and catchy all over, The Chain by music legends, Fleetwood Mac, further accentuates the powerful, compelling quality the band is known for. Filled with almost tribal percussions and a perfectly matched acoustic guitar, the track is riddled with superb instrumentals and the almighty vocals of the iconic duo Lindsey Buckingham and Stevie Nicks. One of their most successful and praised tunes, The Chain garnered widespread commercial and critical acclaim, becoming a much deserved certified 2x Platinum. Packing a performance like no other, The Chain's lively quality remains essential for their audience, becoming a staple to their shows. With an ending likely to leave you speechless, the Folk-inclined track quickly becomes a masterfully crafted Rock 'N' Roll song.
Packed with emotionally charged lyrics, the song paints a relationship that is held together by the titular chain, one that seems unbreakable. No matter how hard you try it or how the love vanished between the couple, The Chain continues to remind you that you will never break it. A centerpiece to the band's lives shows The Chain continues to pass the test of time, retaining its position as a fan favorite – a Fleetwood Mac anthem.
16. Dust in The Wind by Kansas
Album: Point of No Return
Release Date: January 16th, 1978
Starting off with one of the most iconic acoustic intros of all time, Dust in The Wind by Kansas is a seventies anthem and a certainly unforgettable gem. With borderline existential and spiritual themes, this slow tune was the band's biggest hit, peaking at number six at the Billboard 100. Packing a rapid and steady strum of the guitar, accompanied by Steve Walsh's almost resigned, haunting vocals, the track remains in its slow, ballad-like nature, bringing together the poetic energy the entirety of the song inspires.
As we mentioned, Dust in The Wind delves into some deeply spiritual and existential passages, as songwriter Kerry Livgren drew inspiration from a bible verse and a Native American poem, diving even deeper into the rooted spirituality of the track. Posing statements of fleeting moments and the insignificance of existence, the song's nihilistic views not only serve as food for thought but as a great music companion when feeling blue, making listeners revel in the acoustic, slow, philosophical tune.
15. Going To California by Led Zeppelin
Album: Led Zeppelin IV
Release Date: November 8th, 1971
With a mashup of two guitar tracks from Jimmy Page, a 6 string, and a 12 string, accompanied by mandolin play from John Paul Jones, this acoustic masterpiece was released on Led Zeppelins 4th album. There are no drums on this song, only acoustic strings and Robert Plant leading on vocals. The lyrics reflect an eagerness to move on, Plant being a man eager to move on from his women, leave everything behind, and make a fresh start in California.
14. Subterranean Homesick Blues by Bob Dylan
Album: Bringing it All Home
Release Date: January 14th, 1965
Bob Dylan's hyperkinetic homage to the beat generation, as he drew inspiration from Jack Kerouac's novel The Subterraneans. Delivering a paced paranoia infused lyrical whirlwind, that tackled the widespread free use of recreational drugs, and the growing turmoil caused by the Vietnam War, and the Civil Rights Movement back in 1965. Subterranean Homesick Blues is one of Dylan's milestone tunes, one of the very first to include electric guitar arrangements, and to signal the beginning of the Rock N' Roll phenomenon as a voice for counterculture. Needless to say, this influential single has been credited for many accolades, among them and most controversial, is that this is the first hit single to feature rapped lyrics, due to its rapid audible blows.
Released as a single, and later included in various compilation albums Subterranean Homesick Blues was Dylan's first US Top 40 hit, peaking as No. 39 on the Billboard Hot 100 and as No. 9 on the UK Singles Chart. Needless to say, it is nowadays considered as one of the greatest songs ever written during the 20th century, with Rolling Stone Magazine ranking it on their 500 Best Songs of All Time list. With multiple reissues and covers from multiple artists, this pop culture treasured tune encapsulates culture in a simple acoustic progression, sharp electric leaks, and razor sharp witted lyricism.
13. Angie by The Rolling Stones
Album: Goats Head Soup
Release Date: August 20th, 1973
One of the rarest, most outstanding gems written almost entirely by Keith Richards, the balladry and lament of Angie proved an unexpected sound from the living legends the Rolling Stones are. Within minimal chord shifts, this simplistic tune has captivated countless listeners while hitting core as it seemingly wraps in beautiful melodies the end of relationships. Angie stood from its father album Goats Head Soup and went to become one of the most renowned acoustic pieces of the 70s, soon becoming a live staple for the band due to its soulful lyricism and magnetic charm.
As the lead single, Angie debuted and peaked as No.5 on the Billboard Hot 100, meeting with critical acclaim from its release, it's often credited for a certain sense of mysticism within its simple lyrical and musical composition. This tune came as the Rock N' Roll tornado the Stones were was slowing down, proving what this band was really capable of when delving into new more experimental elements and genres into their essence. It seemed as if Angie showed the world that these chaotic prime examples of rock stardom were ready to settle down, while considering retirement, or at least it did back in 73. Nowadays this acoustic romantic tune is just proof of the dynamism and musicianship of the timeless duo, Richards and Jagger.
12. Knocking on Heaven's Door by Bob Dylan
Album: Patt Garrett and Billy the Kid
Release Date: July 13th, 1973
In 1973 Bob Dylan had been hailed as a folk hero, a voice for progress, and one of the most outstanding singer songwriters of all time within a decade, only to get shut down and called a "traitor" by countless former devoted fans. But this slick and sly rolling stone was only getting started and was yet to prove he was in fact a jack of all trades when he wrote this single for the soundtrack of Patt Garrett and Billy the Kid. Although Knocking on Heaven's Door didn't achieve renown with its father motion picture, it became an instant Top 10 hit tune upon its physical commercial release.
Later featured and revamped for various albums, Knocking on Heaven's Door was an instant classic, praised for a then considered irreverent lyricism, its imagery is palpable and its music a shining light of splendid simplicity. Dylan channels weariness and acceptance with an expressive tone that is brilliantly complemented by Carol Hunter, Donna Weiss, and Brenda Patterson to deliver a sweet folk-rock tune that has certainly made the angels weep through the decades.
11. Lady Stardust by David Bowie
Album: The Rise and Fall of Ziggy Stardust
Release Date: June 16th, 1972
An acoustic center piece right on the middle of this far out Bowie masterpiece album, as he describes the alienesque ambiguous Lady Stardust, in this timeless hit song. At first glance a glamorous introduction of Ziggy's bride joining him on earth, but this is a false assumption that only proves further the lyrical genius of David Bowie. With charming arrangements, laid back acoustic strumming, and front centered piano licks and chords, the magnetic energy of the androgenous Lady Stardust pays homage to a charismatic theme figure of the album.
There have been countless interpretations of this song, but it is night club jazz band atmosphere, that has hooked countless fans throughout the decades. Regardless of how earthly it might seem; Lady Stardust is without a doubt one of the most notorious space jams on The Rise and Fall of Ziggy Stardust. There's no denying the power or edge on this 1971 classic, broadcasting the very own theatrical transvestic endeavors that became a synonym to Bowie's trademarked glam shows.
10. Mrs. Robinson by Simon and Garfunkel
Album: Bookends
Release Date: April 5th, 1968.
Frequently hailed as one of the greatest songs of all time, the iconic Mrs. Robinson by Simon and Garfunkel is an emblem for Rock music and pop culture alike. With its sleek pace and strumming of the guitar and outstanding trademarked vocal arrangements, the song reels you in from the very beginning, hooking you into the enthrallment that Mrs. Robinson is. Though getting most of its recognition from the classic 1967 film, The Graduate, the song, originally called Mrs. Roosevelt, had been a work in progress prior to the talks for licensing their music for said movie. Initially apprehensive about writing and composing songs for films; the duo eventually agreed and showed executives and director, Mike Nichols, the beginning of what the remarkable tune came to be. A commercial success, the song became the film's main promotional track.
Setting a standard for Rock music, Mrs. Robinson became the first song to earn a Grammy for Record of The Year under said genre. With renditions from Frank Sinatra, a music legend, the importance, impact, and greatness of this song is certainly undisputed. Adored by all, even when you say you don't like Mrs. Robinson, you very much do.
9. Layla by Eric Clapton
Album: Eric Clapton MTV Unplugged
Release Date: August 25th, 1992
Ever since the early years of his career, Clapton had been baptized by graffiti in the streets of London as the quintessential electric guitar god circa 1966. But when Clapton decided to give to the world an acoustic rendition of his massive repertoire in 1992 he finally cemented his figure in the throne of Rock N' Roll. With a low-key nature to his performance, many tunes went to replace their studio origins, but most noticeably his version of Layla marked a comeback and golden age for this former Yardbird.
Clapton credited the band for giving him room to improvise during the Berkshire performance, with a natural and smooth flowing atmosphere to the song, this acoustic rendition of Layla gave it a sense of "rebirth" and according to the guitarist, this was the most gratifying bit of the concert. Layla became the standout track from this later turned album, thanks to its slow crawl and seductive feel that provided a contagious groove to the rest of the album and audiences alike. Reaching No.12 on the Billboard Hot 100 Clapton gave the alternative dominated the 90s an acoustic taste of classic rock.
8. Heart of Gold by Neil Young
Album: Harvest
Release Date: January 1972
Neil Young had made his way to a consecrated status by the time Harvest was released in 1972, spawning collaborations with James Taylor and Linda Rondstadt for this folk rock masterpiece of an album. But Heart of Gold has remained a centerpiece for the tenure ever since its release as a single. Inspiration struck Young, as the result of a back injury that prevented him to play his electric guitar for extended periods of time, so he just decided to pick back up his acoustic. Heart of Gold is the result of three different acoustic pieces brought together during the early creative sessions for Harvest and its ethereal, heartfelt vocals and lyricism made the song a piece that is hard not to adore.
This song became Neil Young's harvest of grandeur for a long time, as it has become his most referenced song, an anthem for its decade, and one of his most beloved and undisputed hits, one that even made Bob Dylan bitter and jealous about it. It debuted as No. 1 on the Billboard Hot 100, and needless to say its many pop culture references and features have cemented the song into even younger generations, thus making Mr. Young a true icon.
7. Tangerine by Led Zeppelin III
Album: Led Zeppelin 1970
Release Date: October 5th, 1970
Dating back to the Yardbirds years of Jimmy Page, the song finally saw creative bulk work in 1968, but Tangerine's mystic atmosphere took some years to develop, going through several recorded demos before its final version for the rock-folk, acoustic oriented release, Led Zeppelin III. Finalized during Page's and Plant's retirement to their legendary cottage in Bron-Yr-Aur, the song took inspiration from the back-to-the-lands California folk tendencies and applied it to their own British roots. With Jon Paul Jones backing Page with a mandolin and a holy like intro for the ages, the tune mutates to a classic rock chorus before shifting back to a soulful verse-solo structure.
Tangerine became a standout track for the band's third tenure, as one of the most compelling songs in Zeppelin's repertoire, needless to say, it became both a live staple and a fan favorite. Quickly escalating to No. 1 on the UK Album Track Charts upon its release, there's timeless praise for this Celtic inherent tune. With critics referring to Tangerine: "the song also points the way to the future … the acoustic guitar intro can easily be seen as an early template for 'Stairway to Heaven'".
6. The Man Who Sold the World by Nirvana
Album: MTV Unplugged
Release Date: November 1st, 1994
Yet another David Bowie original, and cover, Nirvana's reinvention of The Man Who Sold the World, took on a new life for itself during their 1994 MTV Unplugged performance, one that even followed Bowie who reportedly was praised for "doing a Nirvana cover, by fucking little tossers" he explained. As opposed to Bowie's distant vocals, Cobain's weariness and soulful delivery brought a haunting descent that overtook its original edition, with a mesmerizing dark tone. Popular conception and even the British author hailed this MTV Unplugged hit as the one that followed its original intent when it was first written.
The chilling atmosphere of this then turned promotional single leaves no quorum for debate, besides its heartfelt delivery, there was a newfound meaning after the passing of Cobain. It was a man with the world at his fingertips that decided to give it all away over who knows what. During the wake of Cobain's death, the song subsequently received massive airplay both on radio and MTV.
5. Patience by Guns N' Roses
Album: GNR' Lies
Release Date: November 29th, 1988
Upon the release of the half acoustic LP GNR' Lies Guns N' Roses were already a synonym of leathery 80s sex drugs and Rock N' Roll, but this follow up tenure made clear enough that these L.A. street cats were much more than just a loud band. Channeling a knack for condensing diverse genres into one masterful piece of art that goes half punk rooted energy and half sharp witted humorous acoustic issues. As a centerpiece and against the test of time, there's Patience the very first time the world got a taste of Axl Rose's sweet low vocals in a gentle hum like ride, with simplistic yet masterful guitars by the rest of the band as the song paces through distinctive sections.
Although generally accepted as a ballad for troubled relationships, or simply as a cure for rough patches, it isn't clear if the song chants about Rose's marriage with Erin Everly, or guitarist Izzy Stradlin's stagnant romantic affairs. What it is known, however, according to bassist Duff McKagan, is that out of nowhere Axl popped out with great lyrics and so the band engaged. With great commercial impact, the song debuted on the Billboard Hot 100 Top Ten and peaked as No.4, to show a sweeter side to "The most dangerous band in the world". It is now renowned as one of the greatest rock songs of all time, and without a doubt one of the best acoustic tunes out there, so much that Chris Cornell recorded a cover version that was only released posthumously in 2020.
4. Hotel California by The Eagles
Album: Hotel California
Release Date: February 22nd, 1977
One of the most haunting, reference packed, and classic American rock tunes in history, Hotel California has been subject to massive interpretation throughout the years thanks to its vast and masterfully written lyricism and compelling acoustic instrumentals. With a two layered 12-string and 6 string intro that's powerful enough to spawn dessert imagery and an oasis as far as the eye stretches, the song's instrumental arrangements, specifically its guitar interplay and coda, have been regarded as the best guitar solo section by countless critics. As for the mind riddling lyrics, Don Henley -who wrote most of the words- has repeatedly stated his desire to express the sublime atmosphere of the dessert while referencing a somewhat holy and earthly relation with man.
Hotel California became the fourth single by the band to top the Billboard Hot 100, and only three months after its release, it received gold and platinum certifications across the globe. According to Henley, the first charming hook in the song comes from its "Twilight Zone like intro" one that he was certain would captivate audiences and critics alike within seconds, and it did, only to become one of the most successful single releases in rock history.
3. Hurt by Johnny Cash
Album: American IV: The Man Comes Around
Release Date: November 5th, 2002
You can't talk about the best acoustic rock songs of all time without mentioning Johnny Cash. There's no questioning the pivotal creative drive of powerhouse author Trent Reznor, but when Johnny Cash laid out this larger-than-life version of Hurt, the song became inherent to this latter music icon. Cash alike Reznor, live to the standard and idea that art is meant to be torn down in order to create something new and beautiful, a concept that resonates with this tear-jerking rendition of Nine Inch Nails' dark and cynical track. With his aged and smoky vocals enrich the lyricism of the tune, bringing the splendor of a man who's lived a full life, with victories, as well as the lowest of lows, Johnny Cash's Hurt has managed to become a classic of the 21st century.
Often regarded as the best acoustic cover of all times, it's hard to find this statement surprising, with nothing more than his voice and simplistic arrangements, Cash made his way into yet another generation of megalomania. To make things more eerie, Hurt was Cash's final hit, released into instant success months before his passing. Originally earning Best Rock Song in 1996, and earning instant critical acclaim, so did this mythical cover, earning massive praise from fans and critics alike, Reznor commented on Cash's version: "That song isn't mine anymore."
2. Babe I'm Gonna Leave You by Led Zeppelin
Album: Led Zeppelin
Release Date: January 12th, 1969
The most renowned version of this 1950s Anne Bredon song, as Jimmy Page longed to interpret a more orchestrated, and aggressive sound for the tune since his early years as a session musician. Once Led Zeppelin issued their folk-hard rock reinvention of Babe I'm Gonna Leave You for their 1969 debut, the song became a live staple for the band while being heavily associated with them. Unlike other tracks on the first Led Zeppelin album, this tune drifted from their blues infused style and shed a light on their unique skill to bridge both American and British folk with hints of mysticism and what back then was known as heavy metal.
Emotional and captivating from the first second, Page's flawless arpeggios set a calm before the storm, as Plant's murmured vocals begin before blasting into his timeless soul shattering screams to drench in color what seems like a gray folk rock ballad. As the peaks are seemingly controlled by Plant's vocals, its explosive and energy pumping bridge into the outro summons a full band section that bursts into a nothing short cathartic hard rock the way only the mighty Zep knows how. This rendition of Babe I'm Gonna Leave You bolstered the already high presence the band had as The Yardbirds, but it cemented the name Led Zeppelin as a driving force that changed the course of Rock N' Roll history with their debut.
1. Wish You Were Here by Pink Floyd
Album: Wish You Were Here
Release Date: September 12th, 1975
Inherently melancholic and nostalgic, while captivating from its very first ringing progression, Wish You Were Here is perhaps Pink Floyd's magnus opus and most global anthem in their repertoire. With only a simple scale pattern, gentle strumming, and mild piano arrangements, this tune makes for one of the most emotional and highly critically acclaimed tunes of all time. Inherent to Floyd's experimental nature, Gilmour used radio broadcasts and overdubbed acoustic 12 strings to give a fuller sound to the track, while employing third recorded vocals for a more expressive final verse.
Despite not reaching a high commercial success, and only landing No.68 on the UK Singles Charts while being completely overlooked in America back in 1975, Wish You Were Here went on to become a cult hit in several regions for a few years before reaching its legendary status. David Gilmour has often stated that he can't perform the tune without thinking of their late former bandmate Syd Barret, and this agrees to popular conception regarding the track. On another hand, Roger Waters has shared that this tune is just about life, either way, neither interpretation has stopped countless fans from making their own mind about the song's subject, which makes for a timeless work of art. This is easily one of the best acoustic rock songs of all time.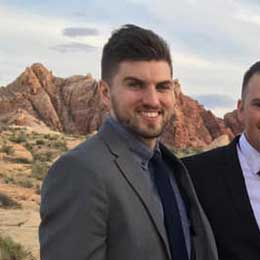 My name is Chris and I've had a passion for music and guitars for as long as I can remember. I started this website with some of my friends who are musicians, music teachers, gear heads, and music enthusiasts so we could provide high-quality guitar and music-related content.
I've been playing guitar since I was 13 years old and am an avid collector. Amps, pedals, guitars, bass, drums, microphones, studio, and recording gear, I love it all.
I was born and raised in Western Pennsylvania. My background is in Electrical Engineering, earning a Bachelor's degree from Youngstown State University. With my engineering experience, I've developed as a designer of guitar amplifiers and effects. A true passion of mine, I've designed, built, and repaired a wide range of guitar amps and electronics. Here at the Guitar Lobby, our aim is to share our passion for Music and gear with the rest of the music community.