This is probably the most difficult, and at the same, the most gluttonous job of them all: trying to choose the best rock bands of all time. To make matters even more difficult, we have narrowed down our list to just 30 bands, which isn't a lot when you realize that rock has been around since the 1950s. Each decade in rock music has brought something new and propelled numerous bands into the stratosphere. So how could we make our pick of just 30 of those?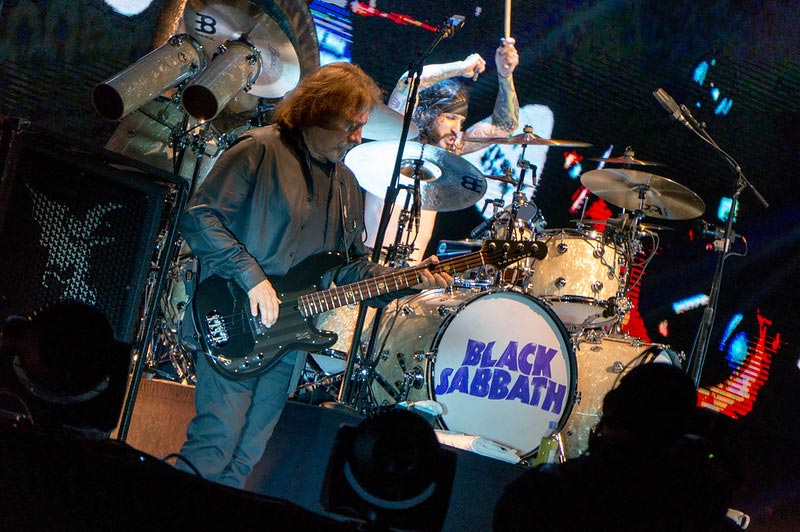 Well, we have chosen to focus on those which have proved to be the most original, as well as most influential at the same time. Also, we have also tried to keep it fairly balanced, and to include a wide range of styles, from classic and progressive rock to punk and alternative. So without further ado, let's get into it.
List of the Best Rock Band of All Time
30. ZZ Top
| | |
| --- | --- |
| Location | Houston, Texas, United States |
| Years active | 1969 – present |
| Notable hits | La Grange, Tush, Blue Jean Blues, Sharp Dressed Man, Gimme All Your Lovin. Just Got Paid |
Dusty Hill, the band's bassist, and Billy Gibbons, the guitarist, are famous for their beards. Frank Beard, the drummer, doesn't have one. And then you have the cheeky music videos featuring fast cars, hot chicks, and furry guitars. ZZ Top have never been the ones to shy away from having fun while rocking, but as fun as their image is, they have always been serious about their music. Creating some of the finest blues and hard rock you will ever get to hear, ZZ Top are an American, and especially Texan institution.
Billy Gibbons' guitar playing seems deceptively simple, because only a true master can make complicated and complex music sound easy. ZZ Top songs range from those that make your body move, such as Sharp Dressed Man, to those that are dripping with emotion, such as Blue Jean Blues. Following the death of Dusty Hill, the band chose to continue with their activities, so we will be hearing from them in the future.
29. King Crimson
| | |
| --- | --- |
| Location | London, England |
| Years active | 1968 – present |
| Notable hits | 21st Century Schizoid Man, Cat Food, In the Wake of Poseidon, Red, I Talk to the Wind, The Court of the Crimson King |
King Crimson are easily the weirdest band on this list, because they have taken the rule book and thrown it out the window. They are considered the titans of prog rock, despite readily experimenting with different genres, such as classical, jazz, blues, and folk. They are the least commercially oriented band, yet their albums have reached numerous hit lists. All of that while having changed over two dozen members over the course of 50 years. Of course, the biggest credit goes to guitarist Robert Fripp, whose approach to the band is as is idiosyncratic and insanely creative as is his playing.
He was never afraid to work with virtuosos and strong-willed musicians such as Greg Lake and many others. Yes, Fripp was fully aware that there would be conflict and turmoil, which is why so many of his
bandmates left, but that it would also make for some spectacular music that is in a category of its own.
28. Judas Priest
| | |
| --- | --- |
| Location | Birmingham, England |
| Years active | 1969 – present |
| Notable hits | Breaking the Law, Delivering the Goods, Exciter, Painkiller, Rapid Fire, Living after Midnight |
If you were to pick one band that perfectly embodies the sound, the attitude, as well as the aesthetic of heavy metal, it would be Judas Priest. They have it all, from dueling lead guitars, heavy riffs and lyrics about the devil, to screaming vocals and leather-clad frontman, the legendary Rob Halford. Even though they first started out as a blues rock band at the end of the 1960s, once the band was joined by Halford and guitarist Glenn Tipton, they truly because the classic heavy metal that is worshipped by millions of fans around the globe.
First inspired by the likes of Black Sabbath, Led Zeppelin, and Deep Purple, they found their own signature sound by the middle of the 1970s, with a string of legendary albums. The band struggled several times throughout its existence, first with controversy, especially when two fans committed suicide, which was allegedly inspired by the band's music, and then with Halford leaving the band. Eventually, he came back in 2003, and the band is still going strong.
27. Tom Petty and the Heartbreakers
| | |
| --- | --- |
| Location | Gainesville, Florida, United States |
| Years active | 1976 – 2017 |
| Notable hits | American Girl, Free Fallin', Don't Do Me Like That, I Won't Back Down, Learning to Fly, Breakdown |
Tom Petty and his band, the Heartbreakers, are one of the greatest rock bands most people don't know by name. What they do know, however, are their unmistakable songs which have been used for decades in movies and TV shows. However, despite all the success and accolades they have enjoyed, they had their work cut out for them. Being a traditional rock band and putting out an album in 1976 was a recipe for disaster back then, with classic rock being on its way out and the emergence of new genres such as punk and metal.
The same happened in the 1980s, with disco, alternative, and grunge dominating the charts. Yet despite all of that, thanks to great musicianship, Petty's unique vocals and his supernatural songwriting ability, the Heartbreakers became bulletproof when it came to even changing trends, and sold over 80 million albums. Tom Petty passed away in 2017, shortly after the band's 40th anniversary tour.
26. Lynyrd Skynyrd
| | |
| --- | --- |
| Location | Jacksonville, Florida, United States |
| Years active | 1964 – present |
| Notable hits | Free Bird, Sweet Home Alabama, Simple Man, Gimme Three Steps, Gimme Back My Bullets, Satuday Night Special |
Jokingly named after their gym teacher Leonard Skinner, Lynyrd Skynyrd were vital when it came to popularizing southern rock, and their soulful brand of it featuring a three-guitar attack helped them become instant rock stars. However, no other band was ever dealt such a bad hand right at the peak of their commercial and creative peak as Lynyrd Skynyrd. On October 20, 1977, the band's plane crashed, with a total of six casualties, including lead singer Ronnie Van Zant and guitarist Steve Gaines.
A full decade later, they were able to regroup, with Ronnie Van Zant's brother Johnny on vocals and the original members Gary Rossington (guitar), Billy Powell (keyboards), and Leon Wilkeson (bass). Their songs have had a huge influence on other artists, such as The Black Crowes and Gov't Mule, as well as Metallica, which have covered one of their songs, and Guns N' Roses, who credit Lynyrd Skynyrd as an inspiration for their biggest hit, Sweet Child of Mine. Gary Rossington and Johnny are still keeping the band going. Lynyrd Skynyrd is easily one of best rock bands of all time and deserves a spot on this list.
25. The Allman Brothers Band
| | |
| --- | --- |
| Location | Jacksonville, Florida, United States |
| Years active | 1969 – 2014 |
| Notable hits | Ramblin' Man, Whipping Post, Jessica, Midnight Rider, Statesboro Blues, Melissa |
If Lynyrd Skynyrd are to be credited with bringing southern rock to the masses, then it is only fair to consider the Allman Brothers Band pioneers of the genre. Their loose jams are second to none, but it was guitarist Duane Allman's emotional playing and his lead guitar work that really made the band stand out. It even earned him the invitation from Eric Clapton, who described Duane Allman as the "musical brother I'd never had but wished I did". The result of that collaboration is the album Layla and Other Assorted Love Songs by Derek and the Dominos.
Unfortunately, tragedy struck when Duane Allman died in a motorcycle accident in 1971. After his death, the torch was picked up by his bandmate Dickey Betts, and over the years, other talented axemen such as Dan Toler, Warren Haynes, and Derek Trucks. Duane Allman and Dickey Betts played in a way that challenged the existing notions of lead/rhythm parts and how they interact with each other.
24. U2
| | |
| --- | --- |
| Location | Dublin, Ireland |
| Years active | 1976 – present |
| Notable hits | One, With or Without You, Where the Streets Have No Name, Zooropa, Elevation, The Fly |
Some would probably like to see this band higher on the list, while others would leave them out altogether. U2 are a very divisive band, mainly because of Bono's Messianic posturing and activism, but there is no denying the fact that they have plenty of iconic albums and songs in their catalog. Also, Bono is a hell of a singer, and Edge is one of the most innovative guitarists to have ever held the instrument. The band itself is cited as an influence by just about any postpunk, indie, and alternative musician out there.
To give credit where it's due, U2 have never shied away from covering difficult and controversial topics such as politics or religion, and they have been really brave when it comes to constantly changing and evolving their sound. You have the right to dislike them (especially Bono), but you would be robbing yourself of listening to some of the greatest anthems of our generation. Sometimes it pays to separate the art and the people behind it.
23. Ramones
| | |
| --- | --- |
| Location | Queens, New York, United States |
| Years active | 1974 – 1996 |
| Notable hits | Blitzkrieg Bop, Rockaway Beach, Glad to See You Go, Sheen Is a Punk Rocker, I Wanna Be Sedated, Teenage Lobotomy |
Along with the Sex Pistols, the Ramones are usually credited with giving birth to punk rock as we know it. When they burst onto the scene in the early 1970s, they were just about the polar opposite of what rock music should have been. Their songs were simple, short, and loud, and their lyrics were the equivalent of a middle finger pointed at society. They could barely play, which was brilliant because it meant that any young person could pick up an instrument and have their voice heard. Nobody would look down on them because they didn't have technical chops.
The Ramones captured the essence of what rock should be: honest and loud, and preferably live. They also played it at supersonic speeds, so you would be hard-pressed to find a Ramones song that exceeds three minutes. In fact, if you were to put together your own very own version of the Ramones' greatest hits, it would probably time out at about 30 minutes or so.
22. The Sex Pistols
| | |
| --- | --- |
| Location | London, England |
| Years active | 1975 – 2008 |
| Notable hits | God Save the Queen, Pretty Vacant, Anarchy in the U.K, Bodies, Holiday in the Sun, Problems |
Speaking of punk rock, we also have to mention the Sex Pistols. They were a musical revolution, because they smashed through everything that was wrong with rock, because at that point it had become too bloated, overindulgent, and overproduced for its own good. The Sex Pistols brought everything back to basics, albeit in a very brutal and direct manner. And despite what most people think, they could play, especially Steve Jones, but they simply chose to get a message across rather than to showcase their chops.
Their inclusion of Sid Vicious might have been a poor decision musically, but the man himself was the very embodiment of punk rock. Luckily, the fans understood the point that the Sex Pistols were trying to make. Even though they had only made one album, it's one of the most important albums in the history of rock music. Their impact on the bands that came after them is immeasurable.
21. Eagles
| | |
| --- | --- |
| Location | Los Angeles, California, United States |
| Years active | 1971 – present |
| Notable hits | Hotel California, Take It Easy, Take It to the Limit, Lyin' Eyes, Desperado, The Long Run |
You could easily make a case that the Eagles are the greatest American rock band of all time. They are certainly among the most successful ones, selling over 120 million albums over the course of their career. And we bet there isn't a person out there who has never heard Hotel California, which was famously sung by Don Henley, the band's drummer, even though the entire band shared vocal duties. The main creative forces behind the band, however, were Henley and guitarist Glenn Frey, although guitarist Don Felder also played a big role.
However, due to a powerful combination of success, drugs, and egos, the Eagles split in 1980, much to the relief of its members. They did reunite back in 1994, and although they weren't able to replicate their earlier success, they can still pretty much fill any stadium. Guitarist Glenn Frey passed away in 2016.
20. Iron Maiden
| | |
| --- | --- |
| Location | London, England |
| Years active | 1975 – present |
| Notable hits | The Number of the Beast, The Trooper, Wrathchild, Run to the Hills, Aces High, Wasted Years |
No list of the greatest rock bands of all time would be complete without Iron Maiden. And they owe all of their success to hard work and writing great songs. When you think about it, Iron Maiden is one of those bands that has been touring relentlessly for the past 40+ years, only seemingly taking time off in order to record their next album. Iron Maiden falls into the category of bands like AC/DC. They don't vary their formula a lot, choosing to stick with their signature sound. What's impressive about a band that has been going for so long, is that they are still filling up stadiums and grabbing headliner spots at festivals, refusing to become forgotten or irrelevant.
And somehow, for the majority of their career, they have managed to keep the core of their lineup intact: Bruce Dickinson, Adrian Smith, Steve Harris, and Nicko McBrain are all still there, hammering it out like there is no tomorrow. You have to respect that.
19. Motörhead
| | |
| --- | --- |
| Location | London, England |
| Years active | 1975 – 2015 |
| Notable hits | Aces of Spades, The Game, Born to Raise Hell, Overkill, Killed by Death, Built for Speed |
Motörhead went through numerous line-up changes, but the one constant was, of course, Lemmy Kilmister, or just Lemmy. Although punks and metalheads view Motörhead as one of their own, they are in essence a rock band, and it's easy to see why. Lemmy's bass playing gives the band a really heavy sound, while the band's attitude screams punk. Their music was raw, loud, and brutally real. And if you thought for a minute they were faking it, just take a look at the documentary on Lemmy released back in 2010.
The guy lived and breathed rock'n'roll even in his late sixties, so you can imagine how hard-living he was when he was younger. Or you don't have to, just listen to his music in all of its gnarly glory, warts and all (pun intended). Motörhead ceased to exist in 2015 with Lemmy's death at the age of 70.
18. Metallica
| | |
| --- | --- |
| Location | Los Angeles, California, United States |
| Years active | 1981 – present |
| Notable hits | Enter Sandman, Seek and Destroy, Master of Puppets, One, Nothing Else Matters, Creeping Death |
Once dubbed "the future of metal", Metallica have become one of the greatest metal and rock bands of all time. What's even more incredible about their success is that each album release, and they have been going on for 40 years now, is a music event of the highest order. You can't really say that about most of their contemporaries. They've never been the ones to shy away from changing things up, whether it's the 1991's Metallica, also known as The Black Album, or Load and Reload. They've caught some flack for the latter two, but those albums have also brought them closer to the mainstream hard rock audience.
They've been through some stuff, such as the death of bassist Cliff Burton in 1986 in a bus crash, as well as the turmoil within the band (mainly the conflict between frontman James Hetfield and drummer Lars Ulrich), as captured in the documentary Some Kind of Monster, which can be downright cringeworthy at times, or their infamous feud with Napster. However, ever since then, they have pulled it together, and have released two great albums.
17. Creedence Clearwater Revival
| | |
| --- | --- |
| Location | El Cerrito, California, United States |
| Years active | 1959 – 1972 |
| Notable hits | Proud Mary, Fortunate Son, Bad Moon Rising, Have You Ever Seen the Rain, Down on the Corner, Green River |
If you love rock that has a roots feel to it, then Creedence Clearwater Revival is probably your favorite band. And by all accounts, they are one of the best rock bands of all time, with eight consecutive gold singles, as well as seven consecutive gold albums under their belt. Sure, some of their songs have been overused, such as Fortunate Son (in just about every war movie) or Proud Mary (looking at you, Tina Turner), but that doesn't detract from the power of their music.
Their songs still sound fresh, and John Fogerty has one of the most unique and powerful voices in rock. Unfortunately, they weren't able to keep the band running for very long, due to conflict between John Fogerty and his brother Tom, as well as the rest of the band. Their stellar legacy remains.
16. The Stooges
| | |
| --- | --- |
| Location | Ann Arbor, Michigan, United States |
| Years active | 1967 – 2016 |
| Notable hits | Search and Destroy, I Wanna Be Your Dog, Gimme Danger, Penetration, 1970, Down on the Street |
Also known as Iggy Pop and the Stooges, this band is credited with setting the stage for punk rock, or even singlehandedly inventing it, with Iggy Pop often being referred to as the "Godfather of Punk". And there is more than enough evidence to support that, with their raw music being the exact opposite of what was going on in rock at that time. Then there are their live shows, with Iggy's infamous screaming and writhing on stage, or rolling around on broken glass.
Their "take no prisoners" approach to music and live performances would prove to be the right way to go, earning them a legion of fans, and quite a bit later, respect among music critics. They disbanded in 1974, and reunited in 2003, with Iggy joining original member Ron and Scott Asheton. The death of drummer Scott Asheton in 2014 marked the definitive end of the band.
15. The Doors
| | |
| --- | --- |
| Location | Los Angeles, California, United States |
| Years active | 1965 – 1973 |
| Notable hits | Light My Fire, The End, Roadhouse Blues, Riders on the Storm, Break on Through, Love Me Two Times |
The Doors were founded back in 1965, after keyboardist Ray Manzarek met Jim Morrison, who was a film student at the time. The rest, as we know, is history. Back then, there were no rules as to what you could or could not do in rock music, so the Doors wrote some beautiful, innovative, and haunting music that didn't sound like anything at the time. Jim Morrison was a charismatic frontman and a tortured poet at the same time, able to go from the deepest gutter to the star both in his lyrics and his stage persona, which would later be dubbed the Lizard King.
Never the ones to lack self-belief, nor drugs, the Doors scaled some incredible heights, but they weren't able to stay there very long, with the death of Jim Morrison in 1971 at the age of 27. The band reunited several times, but never under the Doors moniker, knowing full well that Morrison's shoes are too big to fill for anyone.
14. The Clash
| | |
| --- | --- |
| Location | London, England |
| Years active | 1976 – 1986 |
| Notable hits | London Calling, White Riot, Should I Stay or Should I Go, Rock the Casbah, Straight to Hell, Clampdown |
The Clash or "the only band that matters" are the greatest punk band of all time without question. The two main authors in the band were guitarist Mick Jones and frontman Joe Strummer. Their gritty, gutsy music, as well as their down-to-earth punk attitude helped blur the lines between the band and their audience, which was atypical for most bands, since most choose to soak in all of the glory that was thrown at them. Still, The Clash weren't able to escape the fact that their songs were catchy as well, despite their punk rock attitude and ethics. They didn't do it on purpose, but the end result was music that could reach any rock fan.
Essentially, The Clash wrote great rock songs, regardless of genre, but more importantly, those songs served as a vessel for their message against racism, consumerism, and injustice. Joe Strummer would go on to be remembered as one of the greatest figures in the history of rock'n'roll.
13. Aerosmith
| | |
| --- | --- |
| Location | Boston, Massachusetts, United States |
| Years active | 1970 – present |
| Notable hits | Dream On, Walk This Way, Mama Kin, Jaded, Sweet Emotion, Janie's Got a Gun |
Aerosmith formed back in 1970, and save a for a few years back in 1980s, they have stuck with their original lineup. If we were to choose one band to watch in a stadium environment, it would probably be Aerosmith. The band took a few years, as well as albums, before they were able to convince both audiences and and critics that they weren't just another Stones knock-off, but a powerhouse rock band in their own right. Today, they are considered one of the most influential bands that have inspired the likes of Guns N' Roses, Van Halen, Bon Jovi, and many, many others.
Steven Tyler and guitarist Joe Perry are also known as the "Toxic Twins" due to the band's history of drug abuse. Yet, despite that, Tyler still has the same power, range, and grit in his voice that he did back in the day, and Perry is still the epitome of lead guitarist cool.
12. Guns N' Roses
| | |
| --- | --- |
| Location | Los Angeles, California, United States |
| Years active | 1985 – present |
| Notable hits | Welcome to the Jungle, Paradise City, Sweet Child of Mine, You Could Be Mine, November Rain, Don't Cry |
Guns N' Roses need no introduction, as they were once called "The Most Dangerous Band in the World". And from 1987 to 1991, they were not only the most dangerous, but also the biggest band in the world. They were a musical anomaly at the tail end of 1980, because although they looked a lot like the hair metal bands from that era and lived the same kind of debauched lifestyle, they were completely different musically. Their heavy, gritty genre of hard rock was a throwback to the likes of Aerosmith and Led Zeppelin, and there was a always an element of danger to the band.
Every once in a while, they would dial it back, and the result would be a soulful ballad, such as Sweet Child of Mine or November Rain. But most of the time, they reveled in the carnage, before disbanding. Axl Rose continued to tour with his own version of the band, and then he eventually reunited with original members Slash and Duff McKagan in 2016.
11. Nirvana
| | |
| --- | --- |
| Location | Aberdeen, Washington, United States |
| Years active | 1987 – 1994 |
| Notable hits | Smells Like Teen Spirit, Lithium, In Bloom, Heart-Shaped Box, Breed, All Apologies |
It's impossible to overestimate the impact that Nirvana has had on music, as well as their contemporaries, back in the early 1990s. Guns N' Roses helped deliver a punch to the gut of hair metal, but it was Nirvana that chopped its head off. You need to remember that Nirvana was around for just seven years. Within that time span, they released three albums, and the second one, Nevermind, released in 1991, basically changed everything. Nirvana opened the door for other Seattle bands, such as Pearl Jam, Soundgarden, and Alice in Chains, and grunge took the world by storm.
Nirvana took the quiet-loud dynamic that was used by The Pixies, and applied it to their own musical formula, which was equal parts The Beatles and Black Sabbath, with plenty of teen angst and alienation thrown in for good measure. We can only speculate how far they would have been able to go. Kurt Cobain committed suicide in his home in 1994, putting an end not just to the band, but to an entire musical era.
10. Deep Purple
| | |
| --- | --- |
| Location | London, England |
| Years active | 1968 – present |
| Notable hits | Smoke on the Water, Highway Star, Child in Time, Burn, Hush, Perfect Strangers, Black Night |
Although Deep Purple formed in 1968 and had a hit with Hush, featuring their original singer Rod Evans on vocals, the classic Mk II two line-up is what put this band on the map. Ian Gillan on vocals, Richie Blackmore on guitar, Roger Glover on bass, Jon Lord on keyboards, and Ian Paice on drums, it just doesn't get any better than that. Musical creativity and success, as well as tensions between Gillan and Blackmore marked this era of the band, causing it to break up. Richie Blackmore then introduced the Mk III line-up with David Coverdale on vocals and Glenn Hughes on bass and backing vocals.
Although a great band in its own right, the Mk III version of Deep Purple wasn't well-received, which is why the Mk II Deep Purple reunited not just once, but twice. Blackmore has since left the band, and was since replaced with Steve Morse, with Ian Gillan still handling the vocals.
9. AC/DC
| | |
| --- | --- |
| Location | Sydney, New South Wales, Australia |
| Years active | 1973 – present |
| Notable hits | Back in Black, T.N.T, Highway to Hell, Whole Lotta Rosie, Thunderstruck, You Shook Me All Night Long |
There are very few bands that are so impervious to trends, fads, and fashions as AC/DC. And they would be crazy to change their approach after 200 million records sold worldwide. And, unlike most of their contemporaries which have either become irrelevant legacy acts or have ceased to exist AC/DC is still going, as tough as their music. Following the death of their frontman Bon Scott back in 1980, they regrouped soon after with Brian Johnson, who chose to match Scott's intensity and menace with his insane screaming vocals.
The core of the band would remain intact until they lost Malcolm Young to dementia in 2017. Brian Johnson would go on to leave the tour to save his hearing. However, being tough as nails, they are back at it again with a new album, and with Brian Johnson behind the mic.
8. The Beatles
| | |
| --- | --- |
| Location | Liverpool, England |
| Years active | 1960 – 1970 |
| Notable hits | Hey Jude, I Want to Hold Your Hand, Yesterday, While My Guitar Gently Weeps, Let It Be, Come Together |
For many, The Beatles are the definitive rock band of all time. They weren't just a band, but a cultural phenomenon that nobody was immune to. No matter where you were between 1960 and 1970, you were touched by Beatlemania. The Beatles weren't around for very long, although it feels like they were, thanks to the seemingly endless string of hit albums and singles. Rock'n'roll was still in its infancy when they burst onto the scene, changing it forever.
Even though other bands have made some huge contributions to what we perceive as rock, The Beatles were the true pioneers. Sure, you may some of the songs cheesy or their tailored suits ridiculous by today's standards, or you may find Yoko Ono annoying (as we all do), but those are just mere specs on their musical legacy, which towers over almost every other band out there.
7. The Rolling Stones
| | |
| --- | --- |
| Location | London, England |
| Years active | 1962 – present |
| Notable hits | Paint It Black, Time Is on My Side, Wild Horses, Start Me Up, Angie, Sympathy for the Devil |
The Rolling Stones are the very embodiment of rock'n'roll. You have the timeless hits, the charismatic frontman, the enigmatic guitarist, the drugs, and the debauchery. It's all there, and then some. Yet despite their age, despite all the drug-fueled antics, the Stones are still going strong, making albums and selling out tours worldwide. They've overcome the death of their original guitarist Brian Jones, with Ronnie Wood joining the fold. They seemed pretty immortal until the death of drummer Charlie Watts in 2021.
Many have been quick to dismiss them, only to have their mouths shut every time the Stones would find some fuel still left in the tank and produce a single or an album that would remind everyone of who they are. And still, after all these years, "the ancient art of weaving", which is the signature, jangly way in which Keith and Ronnie's guitars interplay with each other, is as sublime as ever.
6. Cream
| | |
| --- | --- |
| Location | London. England |
| Years active | 1966 – 1968 |
| Notable hits | Sunshine of Your Love, White Room, Badge, Strange Brew, Spoonful, I'm So Glad |
Cream existed for a little over two years, recorded just two albums, but it was enough to have the whole world standing and listening in awe. And looking back decades later, it's not exactly a surprise, given that the iconic trio was composed of Eric Clapton, the God himself, on the guitar, Jack Bruce on bass, and Ginger Baker on drums. All three musicians were considered among the greatest of all time on their respective instruments. Bruce and Baker, with their technical chops and jazz experience, provided a backbone for Clapton to lay down his incendiary blues runs and solos.
All three would then improvise, and during those moments, there was not a band in the world that could match them. Most importantly, their music has withstood the test of time, and Cream is rightfully considered one of the best bands of all time, especially among those aficionados who appreciate virtuosity that serves the songs and elevates them.
5. The Who
| | |
| --- | --- |
| Location | London, England |
| Years active | 1964 – present |
| Notable hits | My Generation, Baba O'Riley, Won't Get Fooled Again, Pinball Wizard, Magic Bus, I Can't Explain |
The Who are often in the shadows of The Beatles and The Roling Stones, but they shouldn't be, because they are arguably a better rock band. No other band before them was able to capture the youthful energy so aptly, nor did any other band do it with as much style as they did. Pete Townshend's windmill strumming, Keith Moon's insane drumming, John Entwistle's bass playing that far surpassed the needs of the music, and finally, singer Roger Daltrey's emphatic screams and mic swinging. These are all just small trademarks, and then you get to the songs and albums.
From simple rock singalongs to ambitious rock operas, The Who have done it all. Although they have lost Keith Moon and John Entwistle along the way, Daltrey and Townshend are still active, releasing new albums and going on tours every now and then, just to show everyone else how it's done.
4. Pink Floyd
| | |
| --- | --- |
| Location | London, England |
| Years active | 1964 – 2014 |
| Notable hits | Money, Another Brick in the Wall, Wish You Were Here, Time, Have a Cigar, Comfortably Numb |
We cannot even begin to name all the ways in which Pink Floyd has influenced other artists. Their bravery when it comes to experimentation, as well as their musical creativity still remains unmatched. They have had just as much influence on ambient and art rock as they did on classic and prog rock. Yet, in addition to all that high-brow musicianship, they have created some of the most beautiful songs and solos any mainstream rock act can be envious of. Although they were unjustly dismissed by punk fans, Pink Floyd criticized the system just as viciously, but in their own subtle, sophisticated way.
Regardless of whether you prefer Pink Floyd when it was led by Syd Barrett, Roger Waters, or David Gilmour, the band remains one of the most fascinating, enigmatic, and awe-inspiring acts of all time. Their elaborate live shows were as stunning as their albums, and even though they are some of the biggest rock stars in all if history, you could pass any of the band's members on the street, not knowing it was them. They'velet their music and their art speak for them.
3. Queen
| | |
| --- | --- |
| Location | London, England |
| Years active | 1970 – present |
| Notable hits | Bohemian Rhapsody, Don't Stop Me Now, Radio Gaga, We Will Rock You, We Are the Champions, Under Pressure |
Freddie Mercury is probably the best singer of all time. His vocals are the perfect blend of operatic and rocking, and when it comes to his command of the stage and the crowd, well, nobody did it better. The great thing about Queen is that they were your typical rock stars: loud, pompous, and larger than life, yet somehow, they were affable and seemed to have fun doing it. If you just getting to know Queen, look no further than their concerts at Wembley, as well as their triumphant performance during Live Aid, which is considered the best of all time by many.
Although a classic rock band at their core, Queen were too big and too creative to be tied down to a single genre, so they did them all, ranging from prog rock to disco. Unfortunately, the death of Freddie Mercury brought Queen's career to an abrupt halt. The band would never really recover. Bassist John Deacon left the band, while Brian May and Roger Water soldiered on with vocalists such as Paul Rogers and Adam Lambert. But, replacing the greatest voice in all of rock proved to be an impossible task.
2. Black Sabbath
| | |
| --- | --- |
| Location | Birmingham, England |
| Years active | 1968 – 2017 |
| Notable hits | Paranoid, Iron Man, War Pigs, Black Sabbath, N.I.B, The Wizard |
Guitarist Tony Iommi lost the tips of his fingers on his right hand in an industrial accident, which was also his fretting hand, so in order to be able to play his guitar, he made plastic thimbles for his injured fingers. To make fretting easier and to get a heavier sound, he tuned some of the string to a pitch that was lower than standard. That new sound proved to be a true revelation. Along with vocalist Ozzy Osbourne's haunting vocals, and a tight rhythm section made up of bassist Geezer Butler and drummer Bill Ward, the brooding, menacing sound coming from Iommi's guitar made them the musical equivalent of a horror movie, which was their intention all along.
And if you add to that the dark lyrics and the generous use of the tri-tone known as "the devil's interval", Black Sabbath have pretty much set the stage for heavy metal. They have inspired not just their peers to pursue a heavier sound, but also generations of musicians that came after them, including bands like Metallica, Judas Priest, Queens of the Stone Age, Pantera, Guns N' Roses, Soundgarden, and Alice in Chains. Along with Led Zeppelin, they have made rock what it is today.
1. Led Zeppelin
| | |
| --- | --- |
| Location | London, England |
| Years active | 1968 – 1980 |
| Notable hits | Stairway to Heaven, Communication Breakdown, Dazed and Confused, Kashmir, Whole Lotta Love, Achilles Last Stand |
What can we say about Led Zeppelin that hasn't been said before? No band ever has had such a fanatical following, not even The Beatles. There was so much mystique, so many myths and anecdotes surrounding the band that they almost seemed like they were from another planet. And once people heart their first album, they sounded like they were from a different galaxy altogether. Between 1968 and 1980, Led Zeppelin released nine albums, but only a handful of singles, since they preferred to have their albums heard as a whole.
Jimmy Page's riffs and approach to guitar playing were truly innovative, and we aren't just talking about the gimmicks, such as playing guitar with a violin bow. In the studio, he experimented with the placement of the amps, the use of different pedals, as well as new production techniques, all of which would give Led Zeppelin a massive, thick sound that was never heard before. Robert Plant had the vocal power to match Page's guitar pyrotechnics, and John Bonham's powerful drumming would become the template for every rock drummer after him.
Finally, let's not forget the bassist and keyboardist John Paul Jones, a versatile musician and arranger. Many will agree that he was that X factor that made a difference when it came to the sound of Led Zeppelin. Knowing how integral each member was to the band's sound, Led Zeppelin choose not to continue after the death of John Bonham, reuniting only a handful of concerts. Even though they haven't been around for 40+ years, their legacy looms large. The best rock band of all time: Led Zeppelin.
And there you have it, 30 best rock bands of all time. We have chosen to omit some of the greats, such as Davie Bowie, Bob Dylan, or Jimi Hendrix, as they are mainly remembered as solo artists with backing bands. Also, because our list is fairly short, some of the bands deserving of an honorable mention are: Rush, Rage Against the Machine, Pearl Jam, Alice in Chains, Soundgarden, Sonic Youth, R.E.M, Thin Lizzy, Talking Heads, Joy Division, The Kinks, Yes, Genesis, Kiss, Fleetwood Mac, The Police, Radiohead, Red Hot Chili Peppers, Van Halen, Steely Dan, Journey, Toto, and Tool, among others.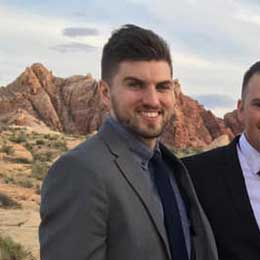 My name is Chris and I've had a passion for music and guitars for as long as I can remember. I started this website with some of my friends who are musicians, music teachers, gear heads, and music enthusiasts so we could provide high-quality guitar and music-related content.
I've been playing guitar since I was 13 years old and am an avid collector. Amps, pedals, guitars, bass, drums, microphones, studio, and recording gear, I love it all.
I was born and raised in Western Pennsylvania. My background is in Electrical Engineering, earning a Bachelor's degree from Youngstown State University. With my engineering experience, I've developed as a designer of guitar amplifiers and effects. A true passion of mine, I've designed, built, and repaired a wide range of guitar amps and electronics. Here at the Guitar Lobby, our aim is to share our passion for Music and gear with the rest of the music community.