It takes skill to play the guitar. Singing and playing the guitar at the same time takes even more skill, but with some practice, it's so much fun!
In this article, we'll be covering all the best sing along guitar songs. So, if you're looking for campfire songs or songs to simply enjoy with your family and friends, this list will definitely help you out.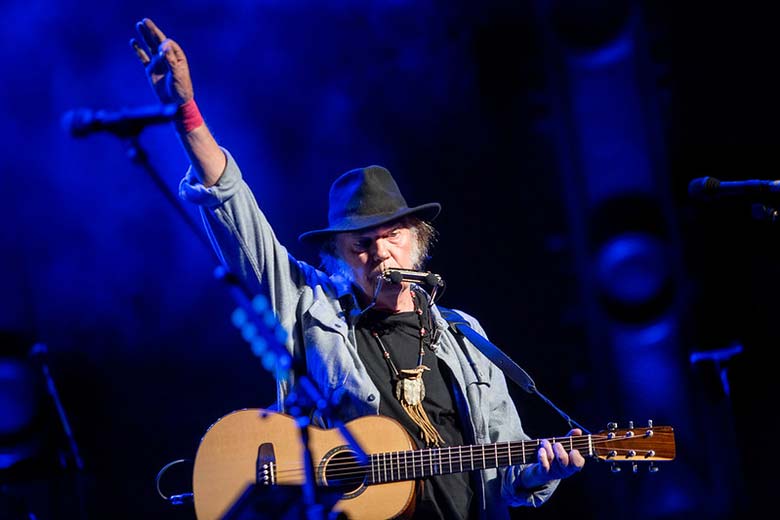 If you're new to these songs or having some trouble playing and singing at the same time, get some friends to join you. This will allow you to focus more on the fingerstyle and the strumming of the chords. Leave the singing to your friends. However, most of these songs are easy, so singing along and playing the guitar at the same time shouldn't be too hard with a little practice.
Here Are the Best Sing Along Guitar Songs for Campfires and More
1. Take Me Home, Country Roads by John Denver
Ah, almost heaven! That's exactly how you'd feel whenever you sing this 1971 song from the country song master, John Denver. There's never a doubt that this is the country great's signature song. And even if you don't sing the correct lyrics, you'd still be rewarded with the song's amazing melody. The real magic of the song is the vividness of its lyrics. It provides a remarkable description of West Virginia, from the majestic mountains to the scenic beauty of the countryside and the homey feel of the place.
These are the very same images that you'll conjure in your mind the moment you sing the very first line of this song. The chords have a lullaby effect to them that will make you feel at ease. The tempo will never fool your brain and your fingers as you try to get both your strumming and your vocals in sync.
Strumming should be an excellent technique if you have friends singing along with you. However, I find the arpeggio to be very special for those alone time singing and playing the guitar. Whatever technique you choose, expect this piece to be a great sing along guitar song. This is easily one of the best campfire songs of all time in my opinion.
2. Sweet Home Alabama by Lynyrd Skynyrd
Contemporary audiophiles may have heard about this song from the opening scene of the 2010 movie, Despicable Me. However, long before Gru, Dr. Nefario, and the Minions decided to use a part of this country rock song into their into, Sweet Home Alabama is already a darling of many singalong fans. The catchy hook and the upbeat tune are all you need to get the vocals of this song in sync with your guitar playing.
This 1973 song can teach you a thing or two about singing and guitar playing. The bass notes of the piece are as punchy as the jazz classics that New Orleans churns out every year. The rhythm of the lyrics has a poetic feel to it that gives the song flexibility in terms of replacing the wordings with your own.
Enjoying a marshmallow over a campfire can be made more exciting if you can play this song and let your friends sing along. It's great for parties, too. And if you want to develop your skill at both guitar playing and singing at the same time, Sweet Home Alabama can be a fascinating song to start with.
3. Sweet Caroline by Neil Diamond
Let the whole gang have fun with this 1969 country song by Neil Diamond. It has one of the most exciting song structures ever to grace the human ear. The intro comes off as a soft ballad that gradually picks up in intensity towards the first chorus. And then there's the beautiful instrumental backing that provides a harmonically colorful melody in the background.
This is a song that's perfect during campfires as well as during parties right in your backyard. You could play the song with a very easy strumming technique or give your arpeggio skills a shot. And if you have friends who know how to play a wind instrument, it would give the song an even more beautiful melody.
Singing along to the tune of this song is not that difficult. If you get the correct rhythm of its instrumentals, you should be able to perform the vocals just fine. It is a phenomenal piece that is worth playing in the company of friends. And even if you don't have the gang besides, you can still belt out your version of a Neil Diamond. The bottom line is that if you're looking for easy sing along guitar songs this is an excellent choice.
Popular Related Article: Easy Country Songs to Play on Guitar
4. Sweet Child O' Mine by Guns N' Roses
Any fan of hard rock or glam metal will tell you that GnR's Sweet Child o' Mine is the best song you can ever sing along to or even play on your guitar. You don't need to have Axl Rose vocals or even the guitar-playing prowess of Slash. You can give your own rendition of this song, and it will still sound phenomenal.
Whether you're a fan of string skipping or not, this 1989 hard rock classic is sure to put your fingerstyle to the test. What's so exciting about this music piece is that you can focus on different aspects. Fancy nailing the rhythm? Go ahead. How about the guitar solos of Slash or even the basslines of Duff McKagan? Of course, aspiring singer-guitarists always have Axl Rose to look up to.
And here's one interesting fact that will blow you away. Guns n' Roses wrote this 1987 song in only 5 minutes. On top of that, the original song only has three guitar chords. Three! It's Slash's guitar-playing wizardry that gave the song its electrifying melody and harmonics. Playing and singing this song at the same time can only be magical.
5. Knockin' on Heaven's Door by Bob Dylan
This is a song that many people attribute to Guns N' Roses. However, the hard rock band isn't the only artist who covered this 1973 original folk rock song by Bob Dylan. Even the legendary blues guitarist, Eric Clapton covered this piece in 1975. Clapton gave the Dylan song a more reggae vibe, while the Guns N' Roses version has a harder rock feel to it that appealed to more contemporary audiophiles.
Because of the different genres that one can play Knockin' on Heaven's Door, the song enjoys a very substantial following. This also makes it a great sing-along piece. Do you want to sing it like a folk song? Then go ahead and play it like Bob Dylan. Your hard rock-loving friends will love singing along to the GnR version. And if you have folks who love reggae, then you can hit the notes using Clapton's style.
The opening guitar riff is enough to get you excited about this musical piece. It sets you up for the very first lines. And when you get to the chorus, you'll know that strumming the chords with the right amount of force is key to getting a song that's worth singing along to. In my opinion, this is easily one of the best campfire guitar songs ever.
Popular Related Article: Easy Acoustic Guitar Songs to Play on Guitar
6. Heart of Gold by Neil Young
Let's see if your friends can sing along to this 1971 Neil Young song. It has elements of country and folk in a rock rhythm that is perfect for singing along to. And even if your pals don't know the lyrics, they can always accompany you during the chorus. It is one of the all-time greatest songs that remains a mainstay in many campfire sing-alongs and backyard parties.
There are several chords in this song that may not be suitable for beginners. However, I do implore you to try because it's the only way you can play the song beautifully. Its rhythm is very predictable enough that you won't have any issues synchronizing your vocals to your strumming. I encourage you to learn the fingerstyle as it can give the music piece piano-like harmonics.
And here's another way you can enhance the playing of this sing along guitar song. Ask some of your friends to play the harmonica to give the piece a more beautiful melody. Now, who says a country song cannot be a great karaoke piece?
7. You are My Sunshine by Jimmie Davis
Playing this Jimmie Davis classic is easy. Singing the lyrics is also easy. The tempo makes everything easy. Whether you pick this song as a piece that you can both sing along and play the guitar by yourself or as a means of entertaining your friends, it sure is going to be pure fun.
Written in 1939 and recorded many times by different artists through the decades, this country song is the ideal guitar song to sing along to. The chords and their progression will never confuse your brain as it also attempts to sing the lyrics. It doesn't even matter if you use simple strumming. The song will still sound amazing. The vocals also don't need any refinements. You can sing as you wish. People won't mind if you're out of tune. They'll be busy singing along, too.
Give this country standard a try. Give it a playful twist if you wish. You'll make the playing of this guitar song more fun and more exciting for anyone within an earshot to sing along.
8. Ob-La-Di Ob-La-Da by The Beatles
This is always a wonderful song wherever you and your guitar can be. Play it while having a party with your pals or when you're already having your much-needed rest after grueling for several hours on the mountain trails. The upbeat structure of the song makes for a great dance piece as it does as a sing along tune.
There's no need to memorize the lyrics. You can always sing your heart out in the song's chorus. Don't be surprised if other campers will come to your site or if your neighbors will be climbing over the fence. This is a song that has a very addicting tune and lyrics that are perfect for large parties.
What makes Ob-La-Di Ob-La Da so appealing is the mixture of American rhythm and jazz with calypso and mento elements of Caribbean music. There's a walking bassline that sounds so wonderful when mixed with the rhythm accents. This 1968 Beatles song is not only a phenomenal piece for practicing your guitar-playing skills. It is also a good song for getting everyone else to sing along. The rhythm will also help in the simultaneous singing and guitar playing of this song.
9. Mrs. Robinson by Simon and Garfunkel
There are at least two hooks in this song that make for a great sing along piece. Whether you'll be singing the three 'heys' at the end of the chorus or the three 'whoas' in the middle, Mrs. Robinson is going to get you all pumped up. The rhythm is very lively that singing the lyrics is as easy as going down on your favorite ice cream on a hot summer day. Timing the vocals and the strumming is never a problem.
The song has several chords that can be an awesome exercise for beginner guitarists. You can also learn the song's fingerstyle to make your guitar playing more beautiful. Don't worry. Strumming won't affect the harmonics of the song. After all, one of the most enjoyable methods of playing this song is by strumming.
I do have to emphasize the importance of learning the correct strumming pattern. This is crucial because the rhythm of your vocals will depend on how well you execute the rhythm of the chords. It can be tricky, but can be very fulfilling once you master it.
10. Wonderful World by Sam Cooke
A lot of people mistake this 1959 song for the jazz classic that Louis Armstrong recorded in 1967. As it turns out, both legendary musicians had similar-sounding song titles. Sam Cooke's music piece does not have the phrase "What A…" before the "Wonderful World" phrase. Also, this Sam Cook classic is more rhythm and blues, while the Armstrong song is jazz.
While both songs are very lovely pieces to sing along to, I find Sam Cooke's Wonderful World to be perfect for playing with friends. It has an amazing warm vibe that will have your friends clapping to the beat. Some of them who know the song can sing along, too. The lyrics should be able to transport you to a time when you were madly in love with a classmate of yours in college. It's cheesy by today's standards. Nevertheless, it still works when it comes to getting other people to join you in your guitar playing.
Go on ahead and learn to play and sing this song at the same time. You don't even need your friends to sing along with you. You'll be fine strumming the chords while also belting your modern version of Sam Cooke's vocals.
Popular Related Article: 57 Easy Guitar Songs for Beginners (All Genres)
11. Hey Jude by Paul McCartney
There are a few reasons why I included this 1968 Beatles pop rock classic in this list of sing along guitar songs. It is the Beatles' longest song, lasting a whopping 7 minutes and 11 seconds. What is more amazing is that more than 4 minutes of this song are spent on belting the ridiculously simple na-na-na-na refrain that's become as popular as the song itself. I believe it is this vocal hook that people remember and can easily sing along to.
And I have yet to touch on the message of the song. McCartney wrote the song to provide comfort to Lennon's son, Julian. When John left his family to be with Yoko Ono, Julian was devastated. The song was Paul's way of offering comfort and encouragement to Julian. I'm sure many of us can also relate to the song's message of maintaining a positive outlook.
This is one of those things that make the song so easy to sing along to. The rhythm is also modest enough to allow for simultaneous singing and guitar playing. Your friends are welcome to do the coda, of course.
12. Oh, Susanna by Stephen Foster
This is a classic American song that has its origins in 1848 and has been recorded many times by different artists. To give you a fair warning, Stephen Foster wrote the song and the original lyrics include words and phrases that many of us may find very offensive today. Specifically, Verse 2 of the song is almost always left out of modern publishing of the lyrics. Most places you find lyrics for this song on the internet will be edited safe for use, and this song is about as catchy and fun as they come.
It is true that the tempo of this song is quite fast at about 112 beats per minute. What is surprising is that the rhythm is easy to pick up. And when you sing the lines of the song, it is like reciting a poem. This makes the song easy to sing along to, even if you're busy playing the chords.
One of the most popular versions of this song is the one that James Taylor recorded in 1970. You can also disregard the offensive words altogether and replace them with more appropriate terms. In terms of guitar playing, this is a song that's perfect for mastering slides, switches, and other fingerstyle techniques.
13. American Pie by Don McLean
I cannot remember having met any guitarist who doesn't know how to play American Pie on his guitar. What is more amazing is that this piece is also a favorite of campers, backyard barbecuers, beachgoers, and other people who want to play music, sing a great song, and have fun. It would surprise me if you don't include this 1971 Don McLean classic in your list of great sing along songs to play on your guitar.
Like all great rock songs, American Pie has a very familiar hook that people can hum and sing along to anytime. While the line 'the day the music died' can sound very morbid, it is one of the most exciting hooks of the song. And when you open the succeeding lines, you know that the hook is there to get you prepared for the rest of the song.
Play it with a livelier beat if you want. Or, you can always slow down the tempo and turn it into a ballad. This is exactly what American Pie provides. There are many ways of playing the song, often depending on the guitar player and singer's mood. That's why it's a great sing along song for any occasion. This is easily one of my favorite campfire guitar songs.
14. All I Have to Do is Dream by The Everly Brothers
Some folks call this piece the anthem of avid day dreamers. However, it's not. It's a love song composed in a way that only the Everly Brothers of the 50s can. Written and recorded in 1958, this pop song has a unique droning chordal style. You get the amazing sounds of electric guitars without the unnecessary distortions that are a mainstay in metal songs.
There have been several covers of this song. And while different artists can give the song a slightly different vocal character, the overall composition of the song remains the same. It is for this very reason that the song is one of the favorite pieces that people play when they want to sing to the tune of their guitar playing. It is also the perfect piece at campfires, backyard parties, and even drinking sessions with your best buddies.
You can forget the other words in the lyrics. What's important is the 'dream' section that also serves as the song's phenomenal hook. The tempo is just right for synching your vocals to your guitar strumming. You really must give this Everly Brothers song a try.
15. Hotel California by Eagles
Not only is this 1977 Eagles rock classic a great piece for learning a few tricks about fingerstyle. It is also one of those musical creations that can get everyone in a room singing to the tune. From the very first line of the verse all the way to the last phrase of the song, you can almost feel the electricity in the air. This is especially true if you're going to play the arpeggiated chords and employ a few sliding techniques and hammer-ons in your playing.
Guitarists love the very long introduction of this piece. There is also a guitar solo that remains an inspiration for many aspiring rock artists. Now, if you are already a seasoned guitarist, singing Hotel California and playing the arpeggio at the same time shouldn't be a problem. However, if you're only beginning in your guitar-playing journey, I'd suggest strumming the song.
Don't be ashamed for playing the song using the strumming technique. What you want is a song that has a beautiful melody and harmonics that you and your friends can also sing along to. You can easily achieve that with a basic strumming pattern.
16. California Dreamin' by The Mamas and The Papas
You've got to admire how songs were so much simpler way back then. The chords are easier to play. The song structure is a lot easier to appreciate. And the lyrics are also so simple that almost anyone who hears a song for the very first time can already sing along to the song's tune. Take this 1965 folk rock song by The Mamas and The Papas, for example.
A Grammy Hall of Famer, California Dreamin' has excellent lyrics that even a kid can sing. The composition is also very straightforward, requiring only the most basic of strumming patterns to give the piece a beautiful melody. And I am confident that this song is one that you can also sing along with ease, without getting distracted from your guitar playing.
Personally, I love playing and singing this song. It has a nice warm feel to it that conjures images of the sunshine over on the West coast. The vocals are easy to execute, and the instrumentals are a cinch to play. No wonder friends and acquaintances never fail to include this in their must-have campfire sing along songs.
17. The One I Love by R.E.M.
This song can easily pass off as a great love song. However, it can also be an exciting musical piece to sing along to, especially if you have friends who know the lyrics by heart. The rhythm of this song is phenomenal on the arpeggio. It has a punchy bassline, too. And when you get to mix these two elements you get a song that is worth any concert venue.
I strongly recommend playing the song with its arpeggiated chords. Add a few bass notes every now and then to set up the song's rhythm. This will make it very easy for others to sing along. If you prefer to sing this song on your own, the rhythm should help you synchronize everything.
A Billboard Hot 100 song, there's no denying the charm of this 1987 R.E.M. alternative rock piece. What is very surprising about this piece is that the chorus only has one word that gets a vocal backing treatment. This is where you can belt your vocals, while your friends take care of the background.
18. What's Up by 4 Non Blondes
There are songs that are easier to play on the guitar than they are to sing correctly. Good thing there are also songs that have a very simple structure that makes both singing and guitar playing a breeze. One such song is the 1993 pop rock by 4 Non Blondes, What's Up. You may have already heard this song from your favorite digital music streaming platform. In case you haven't, now's a great time to learn singing and playing this song at the same time.
You'll love the fact that What's Up only has three very easy chords: A, B minor, D. The progression is also very simple enough that the typical A-Bm-D-A pattern runs the entire length of the song. If you find B minor to be quite tricky, you can always transpose the chords to G, A minor, and C. A capo on the 2nd fret is required if you choose to play these chords.
As for the lyrics, nothing can be simpler than that of What's Up. It has a hippie vibe that makes the song very appealing to those who want a very fun piece.
19. Zombie by The Cranberries
Here's another musical piece I'm sure your friends will be singing along, while watching their favorite zombie apocalypse movie. It's not really about your favorite characters on the Walking Dead. This 1994 grunge piece is a protest song that has a catchy hook after each zombie refrain. The coda is also noteworthy as it has the du-u-du-du hook. It doesn't matter if you have already forgotten the lyrics. These hooks are already enough to get your guitar playing going.
Honestly, this is one song you and everyone you know can sing without ever worrying about the way you play your guitar. Strum the chords or give it your best arpeggio shot. It doesn't matter. The melody you create will still be a wonderful accompaniment to the vocals. Keep in mind that you don't need a specific voice to belt the song. You only need to execute the 'I said hey' hook with your own unique flair.
Get your gang to join you in the playing of the song with their own makeshift instruments. And if you think you want to sing this song by yourself, give it a go. Make sure to give the vocals your highest possible pitch.
20. Hallelujah by Leonard Cohen
I know this is not a song that you will want to play during parties. It is very mellow and has a spiritual underpinning. However, it's easy to fall in love with the melody and its slow rhythm also makes it ideal for practicing the synching of your vocals and your fingerpicking. The song has a very simple lyrical structure that anyone can sing along.
What may surprise you is that this 1984 was never popular upon its release. However, once it got featured in Shrek, various artists have begun covering and performing the song in concerts. The song now has more than 300 known versions. Backyard and garage bands continue to give a twist to this song, pushing the number of versions to perhaps several hundreds more.
Hallelujah sounds best on the arpeggio. It doesn't matter if you're not yet skilled in this technique. Executing the song's fingerstyle is easy enough that I have a 5-year old neighbor who can fingerpick the intro of the song in a seamless fashion. I believe you can master the fingerstyle and give your singing a more melodic background in the process.
21. Stand by Me by Ben E. King
Here's another musical piece that some of you may not agree with its inclusion in this list. Hear me out first. The soul music of Ben E. King is undeniable. And both the rhythm and the lyrical structure of Stand by Me remain a popular blueprint for aspiring artists. The bassline is not only catchy. It can dictate the rhythm and rate of your own heartbeat and that of anyone who happens to be within an earshot of the song.
It is this magnetic, almost hypnotic nature of the song's bassline and rhythm that makes it a very good guitar song to sing along to. Synchronizing the vocals and the guitar's rhythm is never an issue. While the tempo is quite fast at about 128 beats per minute, synching the vocals with the strumming or fingerpicking is easy. The note pattern is predictable. And if you're able to nail the bassline, this can serve as a marker for your vocals.
Stand by Me is not only a favorite of many aspiring guitarists. It is also very popular among fans of soul and R&B music. This is another one of my favorite sing along guitar songs for campfires and parties.
22. Bohemian Rhapsody by Queen
This 1975 progressive rock standard by Queen has all the possible accolades you can ever imagine. It's a Grammy Hall of Famer, chart-buster, and chart-topper. The song is a bestseller, an all-time great, and a song that's the most digitally streamed. Its popularity spans several generations, from the time it was first released in the mid-1970s to after the death of Freddie Mercury in the early 1990s and right after the Queen biopic of 2018.
The popularity of this progressive rock song makes it a good music piece to sing along to. What can be tricky is that it doesn't have a clear-cut chorus. The first 49 seconds is the intro, followed by a power ballad that lasts a full minute and 48 seconds. A stunning guitar solo spans the next 28 seconds, while the opera portion of the song lasts a minute and 2 seconds. There's also a 47-second hard rock section and an outro that lasts a little over a minute.
These sections are all fascinating to both play on the guitar and sing along to. They'll push your guitar playing skills as well as the range of your voice. The bottom line is that this is one of the best campfire songs ever and it's a ton of fun to play.
23. Build Me Up Buttercup by The Foundations
If you grew up in the swinging 60s, I bet you fell in love with this song the moment it got released in 1968. Build Me Up is a story of degradation, where desire morphs into longing, which develops into frustration, and finally turning into desperation. It's the kind of message that some of us may be all too familiar with.
Many contemporary audiophiles may care less about the song's lyrics. However, they can never resist the upbeat rhythm of the musical piece. It is true that the message is about unrequited love. The rhythm and song structure says otherwise. It has a very lively, danceable beat; proof that even morbid songs can make fantastic pieces for the dance floor.
This music piece is an excellent choice for parties and campfires. And if you feel like translating your heartaches into a wonderful melody, then this is a song that can be a great vessel for your emotions. People won't mind if they find you dancing to the beat, too.
24. With or Without You by U2
Most of the popular sing along guitar songs have either easy lyrics to memorize or a very catchy hook that is very difficult to shake off your mind. This 1986 U2 rock classic is the latter. It is one of the very few songs that will get you addicted to it singing only a few words of the lyrics over and over.
Guitarists also love playing the chords of With or Without You. It's simple enough for beginners to master within a few hours. The song is also very open to the utilization of different guitar playing techniques. Strum it, fingerpick it, or employ any combination. The melody will still turn out in a very beautiful way.
Take this song to the beach and let other beachgoers sing along with your guitar playing. Spend some time with your closest friends and sing the chorus like a well-oiled machine, in sync with the rhythm of your guitar. Frankly, it simply is one of the best songs you can include in your personal must-play list of sing along guitar songs.
25. Me and Bobby McGee by Janis Joplin
You may find it interesting that many of the songs that are excellent sing along pieces are country songs. One of the most important characteristics of country music is that their message is very relatable. The song structure isn't as complicated as other music genres, either. That is why Me and Bobby McGee is also a great choice for a sing along guitar song.
This 1969 song by Roger Miller is a popular country hit. Different artists have covered and recorded the song through the years. One of the most popular among these covers is the 1971 version of Janis Joplin. She took Miller's song and gave it more exciting elements to turn the musical piece from a usual country song to a phenomenal country rock with elements of blues rock.
It is not surprising why people love playing this song on their guitar, while also singing the song. You can have the same experience, too. Gather your friends around or you can try syncing your vocals with your guitar strumming. It's a fun song that will help you develop into a great artist.
26. Sweet Home Chicago by The Blues Brothers
While it is true that the band recorded Sweet Home Chicago in 1980, the original song was written and recorded some 4 decades earlier. It was Robert Johnson who wrote and first recorded the song in 1936. The song is a blues standard that aspiring and professional musicians cover in different styles.
Make no mistake. This is a blues song that is worth singing along to. Even the former US President Barack Obama joined B. B. King and Buddy Guy in singing the song's first verse at a formal event at the White House's East Room in 2012. If a former President can sing along to this song, I don't see any reason why you can't.
If you're worried about synchronizing the guitar playing with the vocals, don't. It's an easy thing to accomplish. The rhythm is predictable enough that you can time your vocals to coincide with the strumming of the chords.
27. Ring of Fire by Johnny Cash
This is a song that's not only great for sing-along activities. It is also a very enticing song that will have everyone jumping off their feet and hitting the dance floor. It has a very lively rhythm, one that may tax the flexibility and coordination of the fingers of newbie guitarists. The good news is that mastering the allegro movement of the song will pave the way for a livelier singing.
But it wasn't Johnny Cash who first recorded this song in 1988. It was Anita Carter in 1963. There is also the 1969 version by Eric Burdon and the 2010 cover by Alan Jackson. However, it was Cash who popularized the country song and propelled it to become one of the music-loving planet's all-time greatest songs.
It makes perfect sense to play and sing this song. You'll have your neighbors coming over and join you in your singing.
Almost any other song can be a great piece to sing along to as long as you get the rhythm of both the vocals and the instrumental synchronized. While some of the songs I listed here may not be as fun as you like, they do offer an opportunity to synchronize your guitar playing with your vocals. Most of the songs, however, are perfect for playing with your friends singing along. Use these songs to improve your skills. You'll be able to play and sing your favorite guitar song like the pros eventually.
28. Wonderwall by Oasis
For me, a campfire jam is incomplete without this Oasis earworm. "Wonderwall" ticks all the boxes when it comes to being the perfect crowd-pleaser. Lyrically vague but with a tune that catchy, it's sure to stay on setlists for decades to come. No wonder it became the first song from the '90s to clock over a billion streams on Spotify.
If you had to just learn one tune off this list, pick this one. There are so many wonderful tutorials online that make this track accessible for guitarists of all skill levels. The only thing you need to focus on is nailing its 16th-note strumming pattern. It would be wise to start slow and work your way up by adding more beats.
29. Rolling in the Deep by Adele
Emulating Adele's vocals might not be everyone's cup of tea, but I dare you to keep yourself from singing along to this track, regardless! The opening single off her seminal 21, "Rolling in the Deep," is an insanely catchy piece propelled by thumping beats, piano, acoustic guitar, and of course, Adele's inimitable voice.
In a fitting adieu to an unfaithful partner, Adele belts out a soaring chorus that commands the audience to join in. For beginner guitarists, this is the song you should learn if you want to practice the F barre chord and palm muting without getting too overwhelmed. The tutorial above will break it down for you.
30. We are the Champions by Queen
Get this – Actual scientific research has established this Queen anthem as the catchiest sing-along song in the history of music. Euphoric lyrics with a memorable melody to match have made this a regular feature at sporting events, including the 1998 FIFA World Cup.
There's a lot of guitar work in this gem which is hardly a surprise considering it was written by the band's lead guitarist Brian May. Widely heralded as one of the best guitarists in rock, May packed the tune with multi-tracked guitars, distorted tones, and a solo that always had the crowd waving and singing. The band wanted a song that rallied the crowd. With "We are the Champions," they got exactly that.
31. Save Tonight By Eagle-Eye Cherry
With his 1997 folk-pop earworm "Save Tonight," Swedish musician Eagle-Eye Cherry hit radio goldmine. Mainstream attention and accolades came flooding for this beautiful song that emphasizes living in the moment with your loved ones.
Laidback vocals and sparkly acoustic arrangement jazzed up with tasty electric licks make it an excellent track to add to your setlist. While more seasoned guitarists should attempt the original arrangement, beginners can play a simple version using only four chords – Am, F, C, and G. You'll still need to work on building the rhythm, though. Check out the tutorial to learn the chords and the strumming pattern.
32. Have You Ever Seen the Rain by CCR
Aah! The feeling of listening to this soul-stirring song while huddled around a campfire is comforting beyond words. The bittersweet lyrics draw a parallel between unexpected turns in life with a sudden downpour on a bright and sunny day. Through this song, Creedence Clearwater Revival's frontman John Fogerty touches on the band's breakup due to ego tussles even though everything was going great for them.
The chords will appear fairly simple if you know how to play the F chord. Add some palm-muting and walk down to spice up your performance. The video lesson will show you how to go about it.
33. Brown Eyed Girl by Van Morrisson
This Van Morrisson piece is inescapable, and you would have heard it at least once in your lifetime, Gen Z included. Released in 1967, a year after quitting his former band Them, "Brown Eyed Girl" catapulted Morrisson into the big league. Hailed as one of the best things to happen to rock and roll, this out-and-out love song touches on some tender and exciting moments of a past relationship.
The best thing about it is how easy it is to play on the guitar, especially that iconic opening riff. All you need are four chords – G, C, D, and Em in a repetitive progression throughout. Check the tabs to know more.
34. Free Fallin' by Tom Petty
Kickstart your setlist with this iconic coming-of-age song to keep the crowd engaged from the word go. With its cracking tune and coming-of-age lyrics, "Free Fallin" became a surefire crowd-pleaser and a career-defining track for the legendary Tom Petty. It enjoyed a remarkably long run on the charts and inspired several cover versions, including a popular one by John Mayer.
You can play an acoustic or electric arrangement as the original features both. For those still in the beginner levels, I recommend strumming versions like the one above, while the more advanced folks can give Mayer's fingerstyle rendition a shot.
35. She'll Be Coming 'Round the Mountains by Misc
Your audience would have people of various ages, so it'll be a good idea to add some famous children's tunes like this one. The vibrant and ageless "She'll Be Coming 'Round the Mountain" is the perfect song to end the campfire sesh on a lively note. Plus, it can be played by anyone who knows the basics, including young guitarists. Learn and play this folky tune to your kids on your next camping trip, and watch a huge smile come across their faces!
36. Dancing Queen by ABBA
What makes a great campfire song – Easy-to-remember lyrics, a catchy tune, and simple playability. This evergreen pop song by ABBA is all that and more. Released as the opening single from their fourth album, "Dancing Queen," is ABBA at their finest.
There's a reason it features on every list and polls of greatest songs of all time, including number 174 on Rolling Stones's The 500 Greatest Songs of All Time. Rousing chorus, mesmerizing vocals, harmonies, and an upbeat melody – this cult classic's got everything to get the crowd going.
37. Livin' on a Prayer by Bon Jovi
Like ABBA's "Dancing Queen," this Bon Jovi song is seen on virtually every "best of" list and ranking. "Livin' on a Prayer" was recorded and released during the '80s, which wasn't a particularly great phase for the American economy. The lyrics were clearly aimed at helping people pull through during difficult times.
With lyrics about hope and staying positive, the song cemented itself as an ultimate crowd-pleaser and a staple at karaoke nights, campfires, and bar gigs. You can either play it on your electric with all the slick riffs in all their glory or learn a stripped-down acoustic version that will come in handy during a campfire jam.
38. Stayin' Alive by the Bee Gees
In "I-dare-you-not-to-sing-along" quality, "Stayin' Alive" can give Queen's "We are the Champions" a run for its money. With its iconic guitar hook, an uptempo beat that mimics the human heart, and an ultra-catchy chorus, Bee Gees had created a song that spanned genres and demographies in its appeal.
Its infectious quality, in large parts, comes from the clever use of the "four on the floor" disco beat. Play this song, and not only will the crowd sing and hum along, but you'll see quite a few of them on the dance floor!
39. YMCA by Village People
Y-M-C-A, these four syllables can get the party going anytime, anywhere! It's one of those songs where you see or hear the title, and you start humming the melody without even realizing it.
It's so easy and fun you'll have just as much playing it as the crowd singing and dancing to it. With a lavish arrangement packed with various instruments, the song became as much a disco standard as Bee Gees' "Stayin' Alive." A few easy chords and a simple strumming pattern will help you add this universal earworm to your arsenal.
40. Let It Go by Idina Menzel
This show tune might have been written for a children's movie, but it's managed to strike a chord with people of all ages. The record-breaking single from Disney's Frozen series is a soul-touching ballad propelled by Idina Menzel's impressive three-octaves-spanning vocal range. It nudges us to let go of our fears or anything that keeps us from being ourselves.
With such popularity, chances are your audience will know the lyrics from start to finish. And sing they will! Whether they're able to hit Menzel's high notes or not! If you want your performance to sound like the movie's, you'll need a capo on the first fret and a bunch of chords, some easy and others slightly tricky.
41. Radioactive by Imagine Dragons
Imagine Dragon's "Radioactive" is an electronic rock track elevated with dubstep and a chorus that simply won't let go. The interesting lyrics circle around the theme of awakening, self-empowerment, and leaving behind old ways of living for good.
In terms of catchiness, it hits all the right notes – powerful, exciting through the verses, and when the chorus strikes, you can't help but yell, "Woah oh oh oh, I'm radioactive, radioactive." Hardly a surprise that the song dominated the charts for 87 weeks straight! Guitar-wise, chord transitions and nailing the groovy strumming will be the part to focus on, as the chords and the chord progression are pretty beginner-oriented.
42. Uptown Funk by Mark Ronson Ft. Bruno Mars
A delicious mix of funk groove,'60s boogie, and fun lyrics channeled by Bruno Mars in a  fascinating sing-rapping style, "Uptown Funk" might be one of the grooviest pick-me-up songs out there. The lead single off the multi-faceted Mark Ronson's fourth album became both his and Mars' career-defining hit, slaying the charts in 19 countries across the globe.
As a guitarist, what I love most about this song is its versatility. It sounds as impressive on an acoustic as it does on an electric guitar. Watch the tutorial to learn the uber-cool riffs that feature in this track.
43. A Thousand Years by Christina Perri
If you want to grab the attention of someone specific in the crowd, start your setlist with this song. Who knows, your special someone might even sing along as you play. Christina Perri's "A Thousand Years" is a soft, sweet melody designed to give 'all the feels' to lovestruck Twilight fans in the audience.
It's a piano-drive song that goes in a waltz time signature. To play this tune on your guitar, you'll need a capo on the third fret and familiarity with nine chord shapes, as seen in the tabs above. Not a hard song to play if you're ready to add it to your daily practice routine.
44. Don't Stop Believin' by Journey
This tune by the American rock band Journey has been a campfire mainstay for a reason – the beautiful message of not giving up in the face of adversity always inspires the crowd to sing along. What I love most about this is the timing of the iconic chorus, which appears well over the 3-minute mark. The impactful chorus ends the song, and that's what makes it so potent and hard-hitting.
In terms of skill level, it falls into intermediate to advanced guitarists. You can learn the rhythm, solo, and riffs, including the intro riff played on the keyboard, by checking out the tabs and the video lesson above.
45. Happy by Pharell
It's not just the title, but every element of this song, from the uptempo beat to Pharell Williams' glorious falsetto, is designed to put anyone in a cheerful mood. From the soundtrack of the colossally successful animated film Despicable Me 2, "Happy" is not only Williams' biggest hit but also one of the highest downloaded and best-selling songs of all time in the UK.
With such obvious ubiquity, this song will surely be a huge hit with a musically diverse crowd, no matter the setting. It's a tricky song to play, especially since it's piano-driven, but the tutorial above will help you make it sound fantastic on the guitar.
46. Watermelon Sugar by Harry Styles
Harry Styles' "Watermelon Sugar" is an infectious pop hook lodged in the heads of everyone who listens, millennials, zoomers, or baby boomers! The song's quirky lyrics and ultra-catchy melody are brought alive with Styles' raspy vocals in what can best be called a musical concoction with a hearty dose of the '70s sound. It begins with strummed guitar riff before being joined by drums, an electric guitar, and horns. The good news is that this song is a four-chord, but perfecting the funk-indie rhythm will take a bit of practice. So gear up!
47. Somebody That I Used to Know by Gotye Ft. Kimbra
A breakup song with a cracking tune and memorable refrain – don't think you are alone if the overall sound and style remind you of Bon Iver or Sting. Australian singer-songwriter Gotye's "Somebody that I used to know" came out of nowhere but managed to become a viral sensation and grab a slew of coveted awards, including the Grammys. If you've heard it, you know why it deserves to be on your list of crowd-pullers. Here's a tutorial that takes you through two techniques of playing this song – a strummed version and single-note riffs.
48. Pour Some Sugar on Me by Def Leppard
The song that made Def Leppard famous, "Pour Some Sugar on Me," is possibly their catchiest creation to date. From the band's 1987 album Hysteria, this song has killer rock riffs, pulsating drums, and a chorus that commands you to sing or scream. I've heard and played this song a gazillion times, and it revokes a loud and energetic crowd response every single time. Wondering how to play this '80s classic? The tabs and video will help break things down for you.
49. I Miss You by Blink 182
"All the Small Things" would have been the obvious choice here, but it's easily one of the most overplayed songs of all time. What we have here is one of Blink 182's equally awesome tracks but with a bit more heft and emotional intensity. In my opinion, "I Miss You" is one of the band's finest works with a generously layered instrumental arrangement, all of which are acoustic and unplugged.
Sonically, it's emo but with a hip-hop groove, while the strings give it an element of jazz – Overall a fun song to play with only a couple of chord progressions. However, one of the ways to sound closer to the original is by incorporating the strings section in your performance. The linked tutorial will show a simple way to get it done.
50. Dreams by Fleetwood Mac
You typically wouldn't have a song about heartbreaks play at a wedding, but this Fleetwood Mac tune is simply that catchy! Composed on the Rhodes piano by the iconic Stevie Nicks, "Dreams" is one of those songs that refuse to go out of style.
It's been four and half decades, but countless covers and internet virality have ensured this soft rock classic from Songbird album stays fresh in our heads and hearts. Beginners reading this article can play this song with two chords. Yes, there's that dreaded F chord in it, but it's about time we learn it and get it out of the way.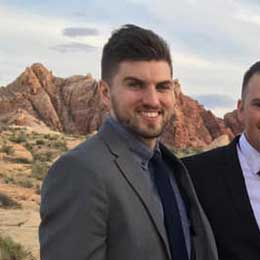 My name is Chris and I've had a passion for music and guitars for as long as I can remember. I started this website with some of my friends who are musicians, music teachers, gear heads, and music enthusiasts so we could provide high-quality guitar and music-related content.
I've been playing guitar since I was 13 years old and am an avid collector. Amps, pedals, guitars, bass, drums, microphones, studio, and recording gear, I love it all.
I was born and raised in Western Pennsylvania. My background is in Electrical Engineering, earning a Bachelor's degree from Youngstown State University. With my engineering experience, I've developed as a designer of guitar amplifiers and effects. A true passion of mine, I've designed, built, and repaired a wide range of guitar amps and electronics. Here at the Guitar Lobby, our aim is to share our passion for Music and gear with the rest of the music community.