The Drop D tuning is one of the most popular alternate tunings around, and it's also the easiest to learn! A staple alternate tuning for some of the most iconic rock and metal songs, Drop D is a great tool for both beginners and experienced musicians. From opening up simple ways to play power chords to easily lowering the pitch of the song, there are many benefits to learning how to play in Drop D.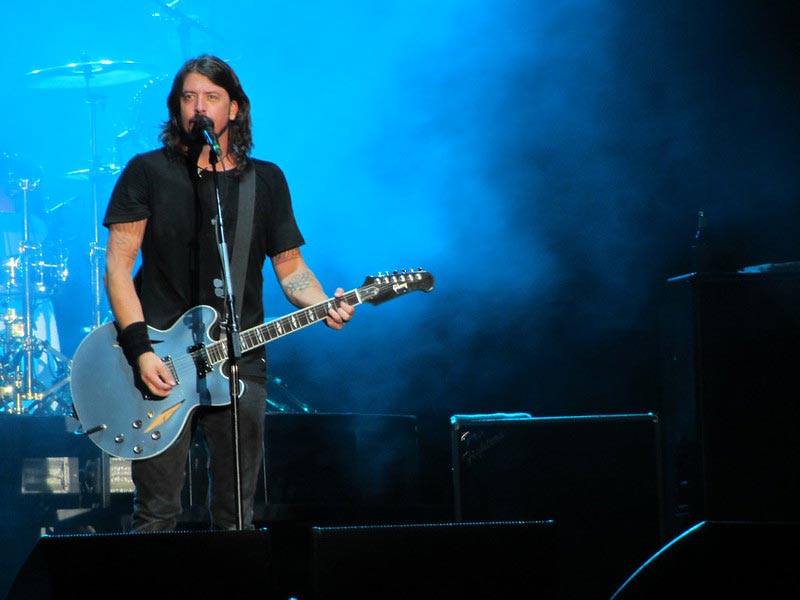 Another reason drop D tuning is popular is it makes it super easy for beginners to nail power chords. Instead of the normal power cord finger shape for standard tuning, the player can play across the 3 low strings on any fret for each power chord.
So it's only natural that we decided to put together this easy Drop D tuning guide for you! Scroll down to find out how exactly to tune your guitar in Drop D, and 30 of the most popular songs that can be played on this tuning.
Here is a List of Famous Songs in Drop D Tuning
1. Everlong by Foo Fighters
Dave Grohl fronted alt-rock biggies Foo Fighters are often heard tapping into drop tunings to create their signature deeper, heavier sound. Their 1997 hit single "Everlong" is a four-minute-long emotionally charged ballad that makes brilliant use of the Drop D tuning.
It's more or less a power chord-fueled song, so not very hard from a learning point of view. The only thing you'll have to pay close attention to is the timing because it's a speedy one.
Grohl wrote the song when he was stepping into a new relationship. It's sonically heavy but deals with the tender theme of love and longingness. Following the raging success of the original, the band released an acoustic rendition that's also in drop D. We suggest you learn both versions just to get an idea of how great the tuning sounds, even on an acoustic.
2. What I've Done by Linkin Park
"What I've Done" is not your typical Linkin Park fare. It's rawer with more straightforward lyrics that call out to move past one's mistakes and become a better person. Despite being toned down in every aspect and featuring barely any vocals from Mike Shinoda, it still managed to create quite a stir. Surprisingly, it is the band's most commercially successful single purely from a sales point of view.
"What I've Done" kicks off with a short guitar riff and piano-driven intro, which can easily be emulated on a guitar tuned down to drop D. There's a terrific solo by guitarist Brad Delson that makes excellent use of a pedal point lick to create a more melodic, flowing sound.
3. Heart-shaped Box by Nirvana
Originally titled "Heart-Shaped Coffin," this grunge rocker gave Nirvana a real hard time in wrapping it up. The band struggled session after session in giving Kurt Cobain's cryptic, graphic lyrics a melody.
According to Cobain, "Heart-Shaped Box" was about the plight of cancer-stricken children. Though, many say the song was Cobain's rather weird way of telling his partner Courtney Love about his feelings for her. When Nirvana finally finished the songwriting, the results were absolutely smashing!
The unconventional composition was the first to be released from the band's 1993 album, In Utero. It features a terrific riff true to Cobain's signature style on a guitar down-tuned to drop D. You'll need to have a fair idea of arpeggio picking, alternate picking, eighth note strumming, bends, and slides before attempting this song.
4. Harvest Moon by Neil Young
The very first single from Neil Young's album by the same name, Harvest Moon is a gorgeous song that you'll love playing. Its folksy, easygoing melody, minimal but tasteful instrumentation, and sincere lyrics are incredibly soothing to listen to and a treat to the senses. Young wrote the track for his wife Pegi Young, who also features in the video dancing with Young.
This track is a masterclass in how Drop D tuning allows you to play the sixth string along with the usual chord patterns. The result is a lush, fuller sound that soars and adds an almost ethereal quality to the entire song. It's a lovely song to add to your repertoire – perfect for playing at intimate gigs or maybe just to yourself.
5. You are My Sunshine by Chris Stapleton
Originally popularized by Jimmie Davis and Charles Mitchell back in the 1930s, You Are My Sunshine has been covered by all kinds of artists over the years – from Johnny Cash, The Phantoms, and more recently, by the sibling duo Morgane and Chris Stapleton. Widely considered the rising stars of the Nashville scene, this cover was released in 2016 by Elektra Records.
Personally, I think this cover version of the track is one of the most impressive I've heard in a while. It is a goosebump-worthy trip with rich vocal harmonies sung at a meandering pace, complete with tasty blues guitar licks galore. This version of the song is in Drop D and is the perfect way to learn how to incorporate the tuning while playing licks and the blues scale.
6. I Heard It Through The Grapevine by Creedence Clearwater Revival
Tune your guitar to drop D to play Creedence Clearwater Revival's eleven-minute-long rock rendition of Marvin Gaye's soul classic "I Heard It Through the Grapevine." The evergreen melody kicks off with the strikingly familiar intro riff that CCR's John Fogerty plays on a down-tuned guitar to take the heaviness factor up a notch.
Originally written by Norman Whitfield for Motown Records, the song had many takers, but Gaye's version became the most popular, spending seven solid weeks ruling the Billboard Pop Charts. But we'd like you to try CCR's cover first as it makes excellent use of the alternate tuning of drop D.
7. Monkey Wrench by Foo Fighters
The lead single from Foo Fighters' second album, The Colour and the Shape, "Monkey Wrench," is aptly titled, especially if you listen closely to the lyrics. Frontman Dave Grohl used the term as a metaphor to convey the feelings of being used in an unequal relationship.
Not just the intriguing title, but pretty much everything in the song mirrors the frustrating breakdown of a relationship. Angry, layered vocals, blood-pumping drum work, and power-punk guitar action fuel this masterpiece.
Sonically, it's all about melody lines and aggressive rhythms backed by big power chords played on distorted guitars. It's not a very hard song to learn, but you'll have to retune your guitar in dropped D before getting started. If you're looking for easy songs in drop D tuning Monkey Wrench by Foo Fighters is a great option
8. Moby Dick by Led Zeppelin
Whenever Led Zeppelin fans hear Jimmy Page's widely-recognizable intro riff from 1969 classic "Moby Dick," they know they're in for a real sonic treat, drum-wise! That's right! This instrumental marvel is driven through and through Bonham's spell-binding drum work. Named after Herman Melville's classic, "Moby Dick" features a phenomenal drum solo that's brilliantly backed by Jimmy Page's mindblowing guitar riffs.
Now, we are well aware of just how much Page loved alternate tunings. In "Moby Dick," you'll hear him kick-off and end the song in unison with Bonham and bassist John Paul Jones. The trio plays a stunning twelve-bar blues riff in drop D tuning before bowing out and leaving the rest of the track for Bonhan to conclude with his killer solo.
9. Killing in the Name by Rage Against the Machine
I can honestly say that my world was turned upside down the time I heard the first guitar riff of this song. Rage Against the Machine is not just a band, but a voice that rises against the injustices happening in the world. Zach De La Rocha's revolutionary lyrics and powerful vocal style, together with Tom Morello's expressive and whacky guitar playing are honestly a force of nature. And if you really want to experience the band's sound and what they stand for, then listening to (or playing) Killing In The Name Of is the best way to do that.
A true-blue Drop D song, you will see that this song uses many of the Drop D power chords we've mentioned earlier in our articles like the D, A, and G power chords. That's why learning power chords in this tuning will serve you in good stead. A must-learn song for every guitarist looking to channelize their angst and expressing it the best they can.
10. Dear Prudence by The Beatles
Riffs, breakdowns, and power chords sound heavier and aggressive when played on down-tuned guitars. Drop D, in particular, is one of the most versatile drop tunings. It is heavy but not in a way that is restrictive in appeal. Bands of practically every genre have used this alternate tuning, including wildly popular, The Beatles.
"Dear Prudence" is a fingerpicked guitar gem played by Lennon in drop D tuning to render a stunning arpeggio effect. Interestingly, the song took shape while the band was on a meditation trip at an ashram in Rishikesh, India.
Lyrically, simple, honest, and sonically ethereal. It's quite a departure from the usual Beatles fare. You'll love learning and playing this drop D classic!
11. Never Going Back Again by Fleetwood Mac
A song with a melody that is as lively and vibrant as the lyrics are profound, Never Going Back Again was written by Fleetwood Mac's guitarist Lindsey Buckingham. While the song was about his break-up and how he dealt with it, the song's lyrics can be interpreted in many ways.
But largely, it talks about the protagonist deciding to firmly close an important chapter of his life and moving forward, resolving never to make the same mistake again. Lindsey has both played and sung on this song and has used the Travis picking style – a cool fingerstyle technique – for the rhythm. It may be slightly tricky to get the hang of at first, but once you learn it, it'll stay with you. With its cheerful melody, an interesting picking pattern, and lyrical depth, this is one drop d song that you should definitely learn.
12. Schism by Tool
It's no secret that Adam Jones of Progressive rock band Tool has a particular affinity for drop D tuning. Practically, their entire discography features him playing a dropped-D tuned guitar. The one we shall be talking about is the song that fetched the band a Grammy for Best Metal Performance.
"Schism" from Tool's third album, Lateralus, is the perfect pick for guitar players looking to push the envelope. It's fairly complex, packed with challenging rhythm, intricacies, and unusual time signatures. But don't let that scare you away, for "Schism" also happens to be one of their most repetitive tracks. So, once you've got the main riff and some nuances down, you'll breezily float through the rest.
Before learning this track, tune the guitar to drop D, which goes from low to high- D A D G B E. There are plenty of exciting techniques to practice in this one, including muted hammer-ons during the riff, timed delays while playing the bridge, and power chord shapes that drive this gem.
13. Meant to Live by Switchfoot
Meant to Live was the song that catapulted Switchfoot to mainstream fame, one that peaked at several Billboard charts. The song's poetic lyrics about self-exploration is juxtaposed quite nicely against its gritty, heavy guitar tone – making for a refreshing and interesting effect that makes you sit up and take notice.
So full disclosure – only the intro guitar riffs of this song are in Drop D, while the rest of the song is in standard tuning. So you'll have to figure out a way to play the intro and then quickly tune up your 6th string by a whole step to E to play the rest of the song. It might take a few tries to get right, but it'll look super cool if you're able to pull it off onstage. Plus, it demonstrates the versatility of the Dorp D tuning, since it only involves tweaking the 6th string's tuning.
14. Newborn by Muse
I was introduced to acclaimed alt-rockers Muse when I heard their phenomenal and heavy cover of Nina Simone's feeling good, and down I went the rabbithole to devour their entire discography! Pretty soon I found that their discography is full of drop D tuned rockers. It's a great band for anyone who wants to learn solid down-tuned riffs, which are awe-worthy yet easy to learn.
Muse's 2001 "Newborn" deals with the band and specifically songwriter and frontman Matthew Bellamy's concerns about the rapid pace of technological evolution and its downfalls.
It has a melodic piano-driven opening and happens to feature one of the most recognizable guitar riffs of recent times. This distinctive, fast, and crunchy riff kicks in a minute into the song and pops up a few times. To play it, Matt Bellamy employs a whammy pedal and sets it one octave down to harmony mode.
15. Ruin by Lamb of God
We did say drop tunings are largely favored by metal bands to get a grittier, darker tone that goes brilliantly well with their intense lyrics, screaming vocals, and pounding riffage.
"Ruin" by metal heavyweights Lamb of God is an excellent example of how down-tuned guitars, which in this case is drop D, amps up the ominous, heaviness quotient of a metal track. It's a solid opener and pretty much sets the tone for the entire album As the Palaces Burn.
Fierce solo, lightning-fast breakdown, and phenomenally catchy chorus of "Ruin" will keep you hooked from start to finish. "Omerta" from the band's 2004 album Ashes of the Wake is another fantastic Drop D tuning song of theirs to check out.
16. Spoonman by Soundgarden
Grunge giants Soundgarden have a penchant for alternate tunings, and their down-tuned guitar-oriented catalog is a testament to that love. There's one tuning, though, that became a part of Soundgarden's trademark sound- Drop D. According to the band's frontman and grunge's most well-known voice Chris Cornell, the tuning pretty much helped shape their musical identity.
Soundgarden's body of work has numerous drop D marvels, but their 1994 breakthrough hit "Spoonman" is perhaps the best of the lot. It stood out for its phenomenal spoon solo, use of drop-tuned guitars, and odd time signatures. Though the tuning was intentional, the bizarre time signatures were totally accidental!
"Spoonman" was written for a movie soundtrack as an acoustic piece, but the band didn't want to leave it at just that. They developed it into the amazing electric version that we are all familiar with.
17. Du Hast by Rammstein
Fans and critics often vote "Du Hast" as industrial metal band Rammstein's greatest creation. And we agree! The song put Rammstein on the map for the mainstream audience, possibly because of its appearance in the famed sci-fi Matrix Trilogy. Owing to its foreboding quality and hard-hitting riffs, "Du Hast" enjoyed an incredible run on the Billboard Mainstream Rock chart. In fact, better than any other German-language song.
In short, an extremely headbang-worthy song, especially after the thrusting riffage kicks in. Many players choose standard tuning to play its simplified version. However, if you want to play like the original, tune your electric down to drop D. A quick refresher- from low to high, tune to D A D G B E.
18. Your Body Is a Wonderland by John Mayer
"Your Body Is A Wonderland" was John Mayer's second single from his album 'Room For Squares", and it won him the Grammy for the Best Male Vocal Pop Performance. Rumor has it that this songwriting maestro wrote this track for his girlfriend way back when he was 14 and that the original title of the track was 'Strawberry wonderland'.
A chilled-out, smooth love song with a groovy rhythm and cool chords, this song is one of his most popular and widely listened-to tracks. Like most of Mayer's songs, the track's easygoing sound masks the tricky fingerings and chord patterns being used. You'll be playing this song in Drop D with a capo at the 3rd fret.
19. Demon of the Fall by Opeth
Progressive metal giants Opeth have been a phenomenon ever since their inception in 1989, and Demon of the Fall is another amazing track by the band. With guttural vocals, and heavier-than-lead guitars and drums, this track gets more and more wonderfully insane with every passing second (that eery drum solo in the middle? Genius).
If you love playing metal or want to start playing mental, this is one song that you're going to want to add to your arsenal. Not surprisingly, you'll find yourself playing plenty of power chords all through this song.
20. Midnight Rider by Allman Brothers Band
The band's second single off their second album, Midnight Rider is a good old southern rock track but wasn't a chart-topping success when it was first released. It wasn't until Gregg Allman, Willie Nelson and Paul Davidson released their respective solo cover versions of the song over the year that it began to gain traction and began hitting the charts.
Played on Drop D, this song uses a simple chord progression – D, Gm7, C, and Bb. It sticks to the chords as they're played on standard tuning, and has instead used Drop D for the lower range it offers to the song.
21. Coming Undone by Korn
If you're looking for another track that's a masterclass in how to play power chords in Drop D, then Coming Undone is for you! The second single from the band's seventh album 'See You On The Other Side', the track made it to the top 10 of rock and alternative music charts across the US, UK, and several other countries. Do give this one a go if you plan to play more metal with time and want a good lowdown of the Drop D power chords.
22. Ten Years Gone by Led Zeppelin
Here's another musical masterpiece by rock royalty Led Zeppelin that is perhaps their most intense and sonically layered composition. "Ten years Gone" was accurately described by Record producer Rick Rubin as " A deep, reflective piece with hypnotic, interweaving riffs. Light and dark, shadow and glare. It sounds like nature coming through the speakers."
It was initially meant to be an instrumental for which Jimmy Page recorded close to 14 guitar tracks. Robert Plant later added the lyrics, but the song remained Page's and Page's alone. Plant's evocative lyrics and passionate vocals, John Paul Jones' bassline, and John Bonham's drum work beautifully backed Page's fluid ebbs and flows. If you want to learn this drop D tuned song, we've got tabs right here to guide you through.
23. Pull Harder on the Strings of Your Martyr by Trivium
Pick any song out of Trivium's acclaimed album Ascendancy, and you've got yourself classic thrash meets metalcore gems, all in drop D tuning. Let's talk about the album's most popular song, which also happens to be Trivium's signature track- "Pull Harder on the Strings of Your Martyr."
The song is arguably one of the greatest metal anthems of the '00s. Savage guitar riffs, explosive vocals, and epic level drumming makes this song nothing short of an exhilarating ride. The two axemen- Corey and Matt, rip out phenomenal solos and riffs one after another on their down-tuned guitars.
If Trivium's sound goes with your style, do check out other fantastic tracks from this album, such as "Rain," "Like Light To The Flies," and "Dying In Your Arms." You can thank us later!
24. If Eternity Should Fail by Iron Maiden
You won't find many drop D tuned songs in Iron Maiden's repertoire. In fact, their 2015 release "If Eternity Should Fail" is the first time they opted for this tuning, to pretty impressive results, we must say! Interestingly, this Bruce Dickison penned song was meant for his solo career but somehow ended up in the band's The Book of Souls album.
With a duration of close to eight and a half minutes, it's a long, immersive ride that keeps listeners captivated. The song begins slowly and transcends into an ominous-sounding intro before exploding with powerful drop-tuned riffs.
25. Home by Dream Theater
Progressive metal giants Dream Theater mostly went with standard tuning, but boy! were we thrilled to find that guitar legend John Petrucci tuned his six-string in drop-D while playing their 1999 composition, "Home."
This thirteen-minute-long track from Metropolis 2: Scenes from a Memory
begins slowly but after being fueled by chugging riffs, an insane keyboard solo, and Petrucci's shred power ends up becoming the heaviest song on the album.
If you are a Dream Theater fan, you'll notice some similarities, including a few musical themes and riffs in "Home" with their 1992 album opener "Metropolis-Part I: The Miracle and the Sleeper." Both singles are absolute killer cuts by the band, though, the latter is in standard tuning.
26. All Nightmare Long by Metallica
Big thrash riffs, crushing solos, and a killer chorus propel this B-side wonder by the highly influential Metallica. "All Nightmare Long" quickly grabs attention in an album that's brimming with some of Metallica's biggest hits. And here's why- this drop D tuned track happens to be one of Metallica's most brutally heavy works.
The hard-hitting riffs resulted from a collaborative effort involving the prominent guitarist duo of James Hetfield and Kirk Hammett and the band's bassist Robert Trujillo.
The song peaked at number seven on the US Billboard Hot Mainstream Rock Tracks and is often voted by the band's fans as the best song on the entire album, Death Magnetic.
27. With Arms Wide Open by Creed
When you listen closely to this Grammy-winning chart-topper by Creed, it's not hard to make out that the lyrics are heartfelt and deeply personal. It was written by lead vocalist Scott Stapp welcoming his soon-to-be-born child into the world, well, with arms wide open! This 2000-released Creed staple became their greatest hit and their first and only single ever to grab the top spot on the US Billboard charts.
This beautiful rock ballad is a drop D marvel that will make a superb addition to your setlist. Incidentally, Creed's other big hit, "Higher," also features all guitars in dropped-D tuning, so you should check that one out as well.
28. Radioactive by Imagine Dragons
Pop-rock sensations Imagine Dragon's "Radioactive" is an infectious blend of dubstep, quirky lyrics, and a thumping chorus you simply cannot help singing along to. This sleeper hit had a pretty exciting run on the charts, climbing up slowly but eventually sticking around on the Billboard Hot 100 for a whopping 87 weeks!
To play this adrenaline-pumping anthem the way Imagine Dragons do, you'll need three guitars. The electric lead and backing guitars are both tuned to dop D, whereas the acoustic rhythm uses standard tuning. We've got tabs right here to help you out get this fantastic song under your belt!
29. Unnatural Selection by Muse
If you're up for a challenge, give the pounding, stamina-pushing Drop D riff in Muse's "Unnatural Selection" a shot. With a riff tempo of 159 bpm, notes all over the fretboard, and plenty of string skipping, it's a masterclass in endurance!
From the band's 2009 album The Resistance, "Unnatural Selection" is an uptempo, energetic ride that's through and through a guitar-driven fare. Matthew Bellamy's great guitaring and vocals breathe life into the song's thought-provoking lyrics that circle around society's haves and have-nots.
You can alternate pick or down pick, whatever you are most comfortable with. However, down picking is an excellent tool for boosting stamina and consistency for a budding guitarist.
30. Slither by Velvet Revolver
Formed in 2002, Velvet Revolver was a solution to the die-hard fans of the terrific Guns N'Roses who were missing their sound after the latter's dissolution. The new band produced some fantastic tracks through their short but commercially successful run.
Velvet Revolver's 2005 Grammy-winning track "Slither" is arguably their finest work and a fan favorite for its catchy rhythm and the epic riff which Slash unleashed on a down-tuned guitar.
We would love to talk a bit more about this riff, for it is a masterclass on how to jump around with power chords in drop D. It wouldn't have sounded nearly as awesome in standard tuning. Give the song a listen, and tell us if you agree!
31. Sugar We're Going Down by Fall Out Boy
At the echelon of Fall Out Boy's repertoire, Sugar We're Going Down is the band's biggest-selling single, with over 4 million copies sold to this day and still going pretty strong. This tune has become a pop symbol for the 2000s, making it yet another one of the hymns that marked an era.
Penned by Pete Wentz, and peaking on the Billboard Top 100 Chart as #8, this is the song that launched Fall Out Boy into the mainstream and is now credited as one of the best Pop Punk songs of all time!
Composed around 3 string barred chords with octave shapes complementing each voicing in its structure. It is a wonderful tune to master as it will guide you all throughout the fretboard with ease as you learn it.
32. Adam's Song by Blink 182
Simple, emotional, and an all-around hymn ever since its controversial release and success in the year 2000. The song came to be when guitarist Tom Delonge and Mark Hoppus recalled the internal plight and loneliness that entails a touring lifestyle and having no one to come home to.
This tune is an ode to simplicity for all those pop and skate punk rockers out there, it taps into the evocative and emotional exploits of Drop D, and not everything is about the heaviness of it. Between rhythmical shifts and a melodic and melancholic starting riff, Adam's Song has a lot more to offer other than its initial and simplistic first glance.
Adam's song is one of the defining tunes at the turn of the century, as it harnessed commercial and underground success since its release. It became one of the hottest hits of the summer of 2000 as it topped the Billboard Hot Modern Rock Tracks as #2 and it remained in constant airplay on MTV for over a year.
33. Decode by Paramore
From the alternative and then emo darlings Paramore, this single has become a classic ever since its release back in 2008 for the original soundtrack of Twilight. Its popularity escalated, becoming the band's second top 40 Billboard hit for the band, before eventually going platinum in 2010.
Decode is composed around an ambiance melodic lead that builds tension in its dynamic simplistic shifts before unfolding in a dramatic power chord chorus progression. Josh Faro's simplistic approach to guitar composition may come as intricate when you look at all the arrangements that buildup the tense atmosphere of the tune, but it's nothing you can't get around with proper practice.
Overall learning "Decode" is a brilliant study on how to approach the different layers a simple melodic arrangement can offer.
34. Black Hole Sun by Soundgarden
Presumably recorded to inspire fear and an overwhelming sense of eariness, Soundgarden's staple hit single in D# tuning was pitch-shifted sharp 2/3rds of a semitone through an analog process with 432hZ instead of 440hz. The only technical specification you need to know is its extra sharp tuning which leads yet to another masterclass in what a catchy melodic line can achieve with mild arrangements and a punchy chorus.
The song is built around an arpeggio of Gsus4, Gm chord progression followed by an F5 and E5 leaving an air of suspense and an "open door" feeling given its inflicted dissonance. You can approach this 90s hit as an arpeggio and composition challenge, albeit these were the key traits that led to its success during the grunge height of the grunge era.
Cornell originally started writing the song as he was driving home at 4 am, reportedly he came up with almost every detail in his head and whistled it into a recording. He conceived the tune thinking the band wouldn't like it, however, it became the biggest hit of the summer of 94 debuting in Billboard's Top 30 chart list.
35. On a Plain by Nirvana
The one Nirvana song that features superb backing vocals from Foo Fighters, Dave Grohl, "On a Plain" much like most of Nirvana's repertoire has managed to become iconic and representative of the 90s nowadays. The song is also known for inspiring a sense of discontent in Kurt Cobain given the lack of raw sound in the mix, nevertheless, we're sure that many people would digress given the commercial success and fan favorite staple it remained throughout the years.
Heavy, ragged, and above all fun to play, On a Plain offers a very simplistic approach to guitar composition. It's one of those tunes you can jam to as loud and dirty as you want whenever you feel like venting. On another hand, playing it in real-time with a metronome or trying to follow Grohl's drumming may prove daunting, yet rewarding as it will certainly turn you into an oriented guitarist.
36. I Won't Give Up by Jason Mraz
The ballad that put Jason Mraz back on the map from his fourth studio installment happened to also be his first promotional single to be released, needless to say, it managed to debut in the Top 10 charts of over 5 countries and as number 8 in the US Billboard charts. Straightforward as it may seem, Mraz claimed that the song was written selfishly more as an application to his life than about a relationship.
Written with a folk approach, I Won't Give Up is a rhythmic challenge given its finger-picked always low-string riding thumb. With lots of simplicity surrounding it, the structure of the song is great for beginners and anyone who is trying to add precision to the craft.
37. Hey Man, Nice Shot by Filter
Arguably one of the songs that make the best out of Drop D's heavy nature, Hey Man, Nice Shot is a standout track from the industrial scene of the 90s, straight out of Filter's debut in 1995, Short Bus. It is a straightforward track that really defined the post-grunge American scene, sadly, they didn't get the attention they deserved as commercial success or acclaim wasn't really a defining trait for the band.
Hey Man, Nice Shot comes in as a flurry of power chords that helps tether precision and rhythm in a rather challenging fashion. It's really fun to play when you get a hang of its simplistic raging structure and finger placement, it is guaranteed to fuel motivation and a desire to crank it up.
38. The Beautiful People by Marylin Manson
Yet another tune that takes advantage of the low riff tasty nature Drop D has to offer, Marylin Manson's The Beautiful People is an industrial rock/metal staple that made its way to the mainstream in 1996. Thanks to its bouncing nature and catchy riffed melodic lines this tune have remained classic throughout the decades.
The Beautiful People is a rhythmic dominant piece to master, its bouncing nature makes it an undeniable jam and its Drop D tuning make it a heavy jingle that's hard to not enjoy. If you're looking to improve in rhythmical structures this is your go-to tune, all the more if you're into the industrial feel.
39. One by Ed Sheeran
Straight out of his 2014 album release "X" One became a pivotal track for Sheeran's further capitalization of his already established success as a pop figure. It became the last song Sheeran has written about a former lover in his discography, making it an immediate standout in his career as a singer-songwriter.
One explores the soulful balladry that drop D tuning has to offer, with melodic and simplistic yet intricate seeming arpeggios, this song guarantees you'll learn how to interact with the loose and ethereal characteristics of your guitar offers but you somehow tend to overlook.
One peaked in the UK singles chart as #18 while it only reached the bottom tier of the Top 100 in the US Billboard charts, nevertheless, this is an intimate song that can become yours if you manage to tap into its emotionality.
40. Lotus Flower By Radiohead
| | |
| --- | --- |
| Released | 2011 |
| Genre | Alternative |
If you're looking for something niche, Radiohead's Lotus Flower's guitar part from the live versions is a prime example of massive adaptability from a techno/drum and bass hyped tune. Thom Yorke's arrangement is set on Drop D and it carries throughout the entire track with simplicity as the main theme, it's based around a fingerpicking arpeggio execution, however, these have a crucial rhythmic feature that will keep you practicing precision as you dive into the sweet melodies.
Lotus Flower was released in 2011 as the pivotal single from King of Limbs, and it earned Radiohead recognition by winning Best Rock Song and Best Rock Performance at the Grammys that year.
41. Whatsername By Green Day
Probably overshadowed in time by more popular singles of the band, Whatsername is the smash hit single that brought a conclusion to the now legendary album American Idiot. While the song itself may be more acquainted with die-hard fans instead of a popular audience this song is as compelling as the concept of the album itself.
Billie Joe Armstrong wrote this final chapter to tie up the loose ends that may plague Jesus of Suburbia, it represents the last action he takes from his antisocial worldview and the first he does to set on a somehow healing path. Love it or hate it, this Punk opera was a resonant image during the 00s, and eventually, it went on to become an ongoing act on Broadway.
Whatsername offers a great fundamental exercise, considering you'll be playing with palm-muting throughout almost the entirety of the song at a consistent pace with 8th notes shining through bits of the track. It's also a great tune to learn how to sing and play simultaneously, something that almost every beginner and many intermediates crave to learn!
42. Mr. Tambourine Man by Bob Dylan
Widely regarded as one of the best songs Bob Dylan has ever written, it is also considered to be one of the best songs ever recorded mainly due to its lyrical prowess and congruent fingerpicking style. Mr. Tambourine Man is a milestone in Dylan's career, as its lyrics have been interpreted in thousands of ways and covered countless times, truly a masterpiece in composition.
Written in Drop D, the seemingly loose melody arrangements certainly give a casual and bright impression, but once you get to master it, this song is guaranteed to sharpen your instincts both rhythmically and melodically.
43. Down by Stone Temple Pilots
Straight out of the last days of the post-grunge era and the rise of the alternative scene in America. Down was the first single to come out from Stone Temple Pilots' fourth studio installment No.4, and it quickly became one of their most significant hits, peaking on the Modern Rock charts as #9.
Down explores the heavy tasty nature of Drop D with a rather rhythmical orientation that later on evolves into a unison block with infused licks that will certainly amp up your hand coordination and fluency.
44. Try Honesty by Billy Talent
Post-hardcore Canadian band Billy Talent really made a statement on their prowess when they released this now cult classic back in 2003. Although Try Honesty didn't really garner much commercial success, it did harness critical praise from the relatively reduced media attention it got.
Try Honesty is arguably one of the hardest tunes you can learn on this list, not because of its hard-hitting sound, but because of the seemingly intricate melodic and strumming combination, it features throughout the structure of the song. If there is a song that explores the rich high, mids, and lows Drop D has to offer, it's got to be Try Honesty.
45. Be Quiet and Drive (Far Away) by Deftones
Perhaps the centerpiece of the Deftones' career from their ever iconic  1997 studio album Around The Fur. This was the band's first ever single to land a spot on the Mainstream Rock US charts peaking at #29, some of its virtues are its brilliantly condensed influences of shoegaze, nu metal, and alternative.
Be Quiet and Drive has many distinctive layers that are nothing short of enriching when it comes to resources. Learning this tune is certain to provide a deep study of how to merge styles and feelings, all boiled down in a single tune and that's why it makes our pick.
Drop D Tuning Guide
Out of all the alternate tunings, Drop D is perhaps the easiest to get the hang of. That's because it only involves lowering the pitch of your 6th string (low E string) from E to a whole step down to D. This makes it the perfect way for a guitarist to get started exploring the wonderful world of alternate tunings. In drop D tuning, the guitarist takes his standard tuning of EADGBE, and only the low E string is tuned down a full step lower to a D resulting in a DADGBE tuning pattern, aka "Drop D".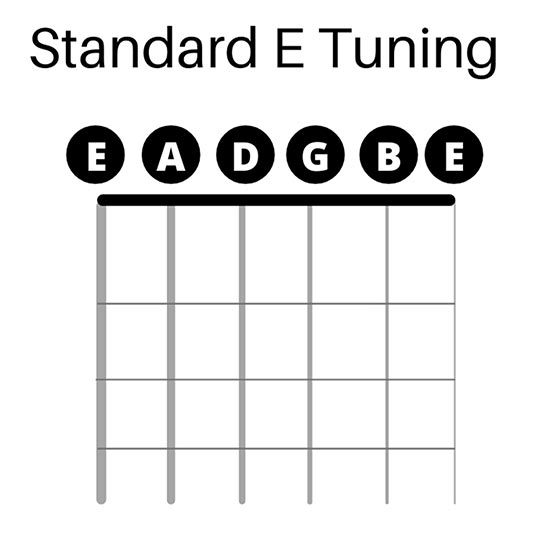 As you can see in the diagram above, the standard E tuning requires your guitar strings to be tuned to the following notes:
6th (thickest) string: E
5th string: A
4th string: D
3rd string: G
2nd string: B
1st (thinnest) string: E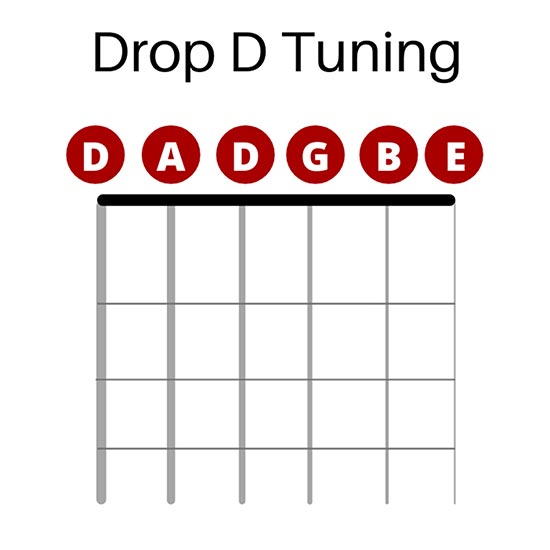 However, in the case of Drop D, your 6th string gets tuned down by a full step from E to D. This is what your guitar's tuning will look like for Drop D:
6th (thickest) string: D
5th string: A
4th string: D
3rd string: G
2nd string: B
1st (thinnest) string: E
How Do I Tune My Guitar To Drop D Tuning?
Now let's learn how to go about tuning your guitar to a Drop D tuning. Make sure you have a tuner handy for it (use an online tuning app or a physical tuner – any would do):
Step 1: Pluck your low E string and start slowly turning its respective tuning peg towards you. You will start hearing the pitch of the string go lower.
Step 2: Tune the low E string down by one whole step, so its pitch changes from E to D. Keep playing the string and cross-check with your tuner to make sure that the string is accurately tuned to D.
And that's it really! As for the rest of the 5 strings, they stay on the standard E tuning, and your guitar is now tuned to Drop D.
Pro Tip: You can also easily tune your guitar to Drop D by ear without needing a tuner. You can do that by plucking your guitar's D string (4th String) while lowering the pitch of your 6th string. Keep doing this until your 6th string's tone matches exactly with your 4th string.
Why Should I Learn Drop D Tuning?
By tuning your guitar to drop D, you increase your instrument's range by one whole step lower. This can make it easier for you to play with vocalists who prefer singing on a lower pitch – but that's not it. Drop D tuning makes it easier for you to play certain types of power chords and enriches your open chords.
Easy To Play Power Chords:
The most popular reason why guitarists love the Drop D tuning is that it lets them play power chords with a single finger, instead of having to use 2-3 fingers like in standard tuning! You can play the D power chord in Drop D tuning by simply strumming the 3 lowest strings in their open positions.
When in Drop D tuning, your 6th string is already tuned to D, so you can freely strum your 6th string along with the rest of the chord as it is, which will give you a richer and fuller sound.
Chord Charts for Power Chords in Drop D
We've already shared the tabs of some power chords in Drop D, but if you're looking for chord charts, scroll down. Check out these easy to read chord charts on playing the most popular power chords in Drop D tuning:
1. D Power Chord in Drop D Tuning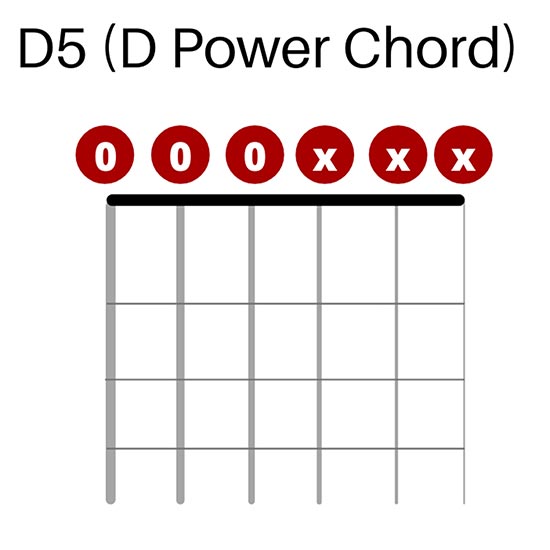 2. E Power Chord in Drop D Tuning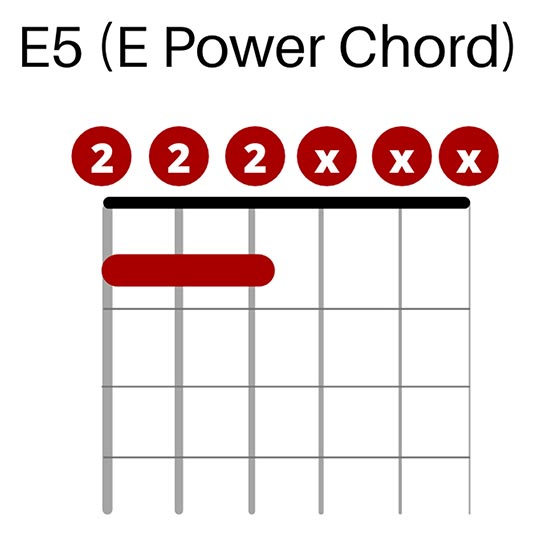 3. F Power Chord in Drop D Tuning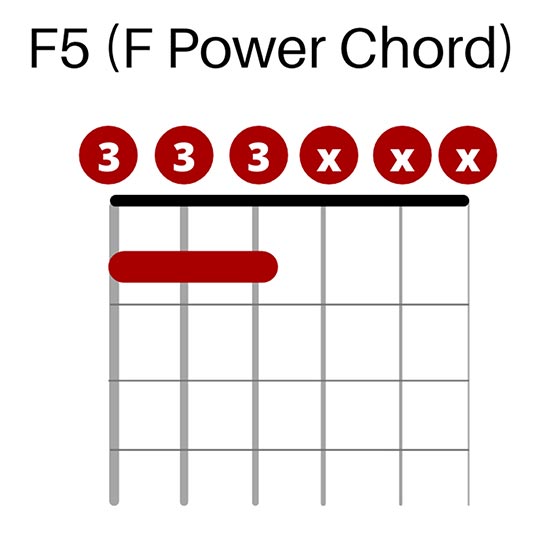 4. G Power Chord in Drop D Tuning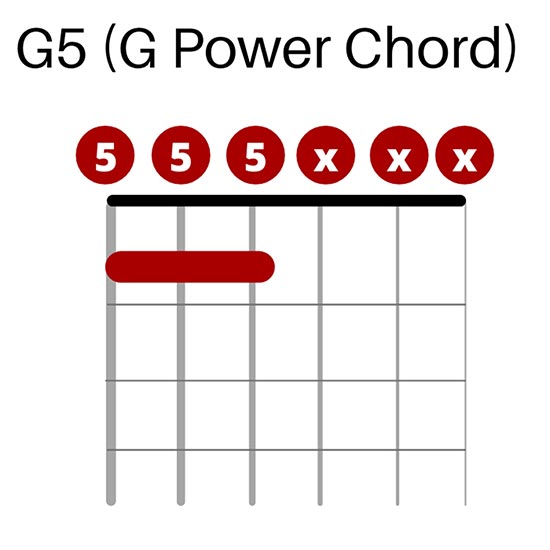 5. A Power Chord in Drop D Tuning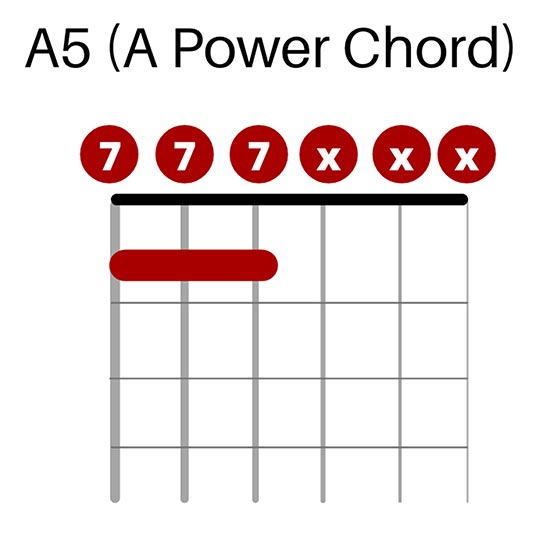 Who Uses Drop D Tuning?
Drop D is widely used across several genres, with rock and metal being the most prominent ones. That's because the lower range of the Drop D tuning allows bands to explore a heavier, grittier sound that lends itself beautifully to the hard rock and metal genre. From Van Halen, Foo Fighters to Judas Priest and more, several legendary bands over the years have liberally used Drop D while composing their songs. You'll find this tuning being used less often in pop, country, and blues, but that doesn't mean they're never featured (as you'll see in our article).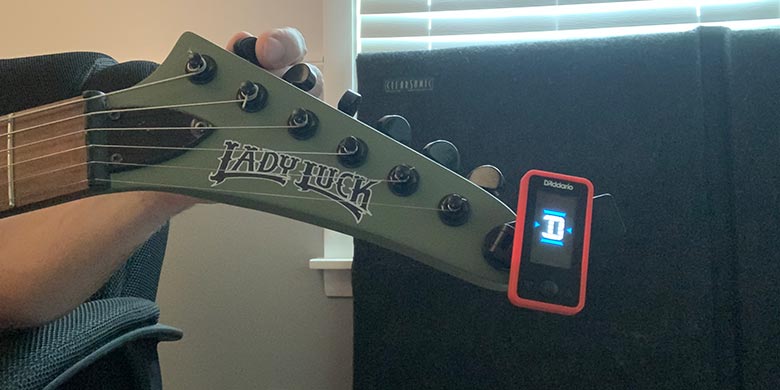 Wrap Up:
Think of drop D tuning as another way for you to widen your guitar playing skills. You will never know when this skill will come in handy.
Learning drop D is the perfect way to start exploring the limitless world of alternate tunings for guitarists of any skill level. Whether you are a beginner or a seasoned musician, this popular and simple alternate tuning will open up a world of new sonic possibilities. It not only lets you play some of your favorite songs that are composed in Drop D, but it is also a lot of fo fun to use this tuning in your own songwriting as well.
We hope this article gave you all the information you needed to get started with playing on Drop D tuning. If you had fun playing around with this alternate tuning, then we highly recommend exploring other alternate tunings as well to up your guitar game. Check out our articles on alternate tunings such as DADGAD, Open C, Open D, Open E, Open G. If you're looking for more Drop tunings, then explore our tuning guides on Drop A, Drop B, and Drop C. Happy playing!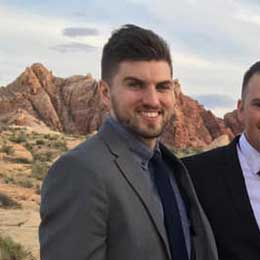 My name is Chris and I've had a passion for music and guitars for as long as I can remember. I started this website with some of my friends who are musicians, music teachers, gear heads, and music enthusiasts so we could provide high-quality guitar and music-related content.
I've been playing guitar since I was 13 years old and am an avid collector. Amps, pedals, guitars, bass, drums, microphones, studio, and recording gear, I love it all.
I was born and raised in Western Pennsylvania. My background is in Electrical Engineering, earning a Bachelor's degree from Youngstown State University. With my engineering experience, I've developed as a designer of guitar amplifiers and effects. A true passion of mine, I've designed, built, and repaired a wide range of guitar amps and electronics. Here at the Guitar Lobby, our aim is to share our passion for Music and gear with the rest of the music community.