So we ask the question, How Many Shows Did The Grateful Dead Play? After forming in 1965 in Palo Alto, California, The Grateful Dead went on to become pioneers of the jam band world and the forefront of the counter-culture movement of the 1960's. "The Dead", along with their devoted fan base know at "Deadheads", went out on the road for 30 years straight. Known for their live performances consisting of psychedelic rock with bits of folk, jazz, bluegrass, and country thrown in The Grateful Dead were the only of their kind. Their relentless touring came to an abrupt halt when beloved guitarist, and founding member Jerry Garcia died in 1995.
Number of Grateful Dead Concerts
Now compared to finding out how many shows other bands have played, The Grateful Dead were easy. Devoted Deadheads love keeping track of each show, analyzing the set lists, and determining what the best year or best version of each song is.
Dead.net provides accurate information for each and every Grateful Dead concert ever! Deadbase is another great source for Grateful Dead concert info.
We will never fully guarantee that we are 100% correct, but we are fairly confident that we are in the ball park with these figures.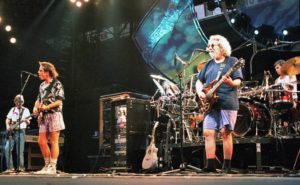 How Many Shows Did The Grateful Dead Play?
From 1965 to 1995, The Grateful Dead played 2314 official shows.
Note: It can be debated whether or not remaining members of the band playing with one-another after Jerry's passing count as an official show, but for the sake of this article we are counting shows only by the Grateful Dead with Jerry Garcia (1965-1995).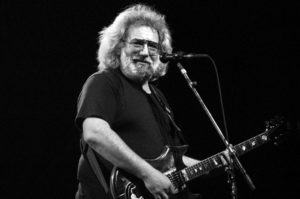 Grateful Dead' 2000th Show
The Grateful Dead's 2000th show took place at the Miami Arena in 1989. The Late 80's Dead Era was know as the "Mega-Dead" period.
The Dead achieved mainstream success after almost 25 years of touring with their first top 40 hit "Touch of Grey" to go along with a successful effort in the studio with "In the Dark". The Dead began playing longer runs of stadium shows regularly and the "Deadheads" took the scene to the next level!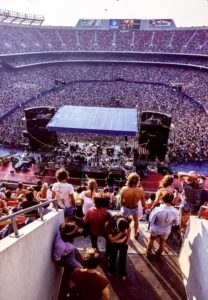 How Many Concerts did The Grateful Dead Play?
So again as we stated above the total number of official concerts played by the Grateful Dead from 1965 to 1995 is 2314.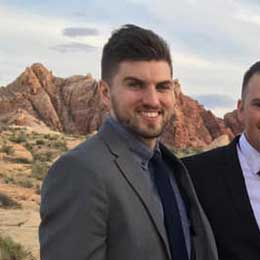 My name is Chris and I've had a passion for music and guitars for as long as I can remember. I started this website with some of my friends who are musicians, music teachers, gear heads, and music enthusiasts so we could provide high-quality guitar and music-related content.
I've been playing guitar since I was 13 years old and am an avid collector. Amps, pedals, guitars, bass, drums, microphones, studio, and recording gear, I love it all.
I was born and raised in Western Pennsylvania. My background is in Electrical Engineering, earning a Bachelor's degree from Youngstown State University. With my engineering experience, I've developed as a designer of guitar amplifiers and effects. A true passion of mine, I've designed, built, and repaired a wide range of guitar amps and electronics. Here at the Guitar Lobby, our aim is to share our passion for Music and gear with the rest of the music community.