People can have different opinions as to what can be considered an intermediate guitar song. Some say that a song that has more than 5 or 7 chords to play qualifies as a piece for intermediate guitar players. Some might also consider a song that uses more advanced techniques as intermediate.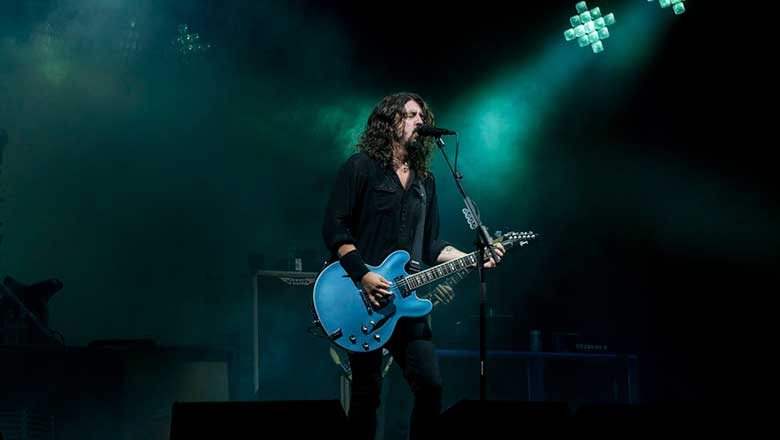 In general, people will consider you an intermediate guitar player if you are already comfortable playing basic scales, barre chords, and open chords. You should also already know the basics of strumming and a few ground rules for fingerpicking. It is also important that you are already able to work out individual notes and chords by ear, read the tabs with confidence, and transcribe music from other instruments.
If you already have these fundamentals, then you should be ready for any of these intermediate guitar songs.
Here is a List of Intermediate Guitar Songs
1. Space Oddity by David Bowie
This is one of the best guitar songs that will help you make that transition from easy numbers to more advanced pieces. The strumming technique required by this song can be as simple as beginner guitar songs. However, it is the number of chords that new intermediate guitar players might find intimidating. The original song requires 15 different chords, a few of which are either barre chords or slash chords.
Most people will find this song somewhere between a level 5 beginner song and a level 1 intermediate song. Another thing that you should learn about playing this song is to pick only the right string as you initiate the strumming sequence. Mastering this 1969 psychedelic folk music piece should have you ready for showcasing your newfound skill at a local talent show.
2. When I'm Sixty-Four by The Beatles
The chords of this classic 1966 Beatles pop song may pass for an easy beginner's piece. Yeah, you can strum it just like you would any ordinary song. However, if you really want to up your game in guitar playing, then you really must focus on the fingerstyle of this music hall song. This can be quite tricky, especially if you consider that the original song used a pair of clarinets and a bass clarinet.
Now, you've got to pay close attention to the harmonics of the song. It may sound wonderful to the ears. However, there's a lot going on in between the chords. This is where you will test your fingerpicking skills and see whether your fingers are already as nimble as you would like them to be.
3. The Boxer by Simon and Garfunkel
It's quite difficult not to be moved by this amazing folk rock ballad. After all, the song's message is one of loneliness and poverty. This 1969 folk rock piece has that plaintive refrain that is so simple yet so catchy. You can sing 'lie-la-lie' all day long and you'd still sound incredible. And if you have a friend who knows how to play a bass harmonica, I suggest you let him play while you perform the iconic riff of this song on the arpeggio.
Beginner guitarists will find the chords to be easy picking. However, the best way to achieve the harmonic and melodic characteristics of this song is by fingerstyle. That's why The Boxer is best reserved for those who have already gained mastery of their precision fingerpicking. It's tricky, but it's the only way you can give justice to this piece.
4. Tears in Heaven by Eric Clapton
Newbies to the world of guitar playing always include this Eric Clapton classic in their list of must-learn songs. It has simple chords and uncomplicated strumming patterns that are the dream song characteristics of beginner guitarists. However, the harmonics may not be as beautiful as the original or when you play this song note-by-note. For intermediate guitarists, there is no better way to play this 1991 classic soft rock than by fingerpicking.
The good news is that the arpeggio isn't that very complicated. It's the bends and the slides that you will have to focus on. Take care of how you incorporate bass notes into the music to give it that nice melody. There are a few solos, too, that should test your readiness to tackle more advanced guitar pieces. So, go ahead and give this piece your best interpretation.
5. Every Breath You Take by The Police
This new wave song has one of the most phenomenal riffs ever to be composed in the 80s. The rhythm, bassline, and overall song structure were so great that BMI said that it is the song that's played the most in the history of the radio. This song by The Police may have a very simple tonal structure. However, it calls for very specific techniques in playing it on the guitar.
The secret of this song is the amazing combination of trebles and bass notes. Your fingers will have to be very nimble and precise in picking only the correct string. One wrong move and you'll produce an off sound that very picky ears will be able to discern right away. Get it right, though, and you're already a superstar to your friends.
6. Dust in The Wind by Kansas
I have seen some beginner guitarists nailing this song after only several practice sessions. It is not that difficult playing this 1978 soft rock by Kansas. This progressive rock band did not write the song for the sake of having a new song. Kerry Livgren intended the guitar line of the song to be more of a finger exercise. The melody was so enthralling that the band decided to put lyrics into it.
This is the main reason why Dust in the Wind remains one of the favorites of many seasoned artists. The guitar riff will reinforce the coordination of your picking fingers. Your fretting fingers will not move that much, except when playing the chords. There are occasional lightning-quick chord changes, too. It is an amazing song for any intermediate guitarist to play.
7. Operator (That's Not the Way It Feels) By Jim Croce
Here's another great song for intermediate guitarists to flex their finger muscles. Operator has one of the most beautiful guitar riffs. I won't blame you if you fall in love with the elegant blending of the high notes with the bass notes of the song. And this is where the tricky aspect of this song lies. It is also what makes this 1972 folk rock unsuitable for absolute beginners.
The beauty of this song is that you can achieve its amazing melody without any fancy guitar pedals or accessories. Most songs will require implements to produce additional sound effects. This is a song that is best played and listened to in its purest form. The song is sure to challenge those who are hell-bent on mastering their favorite string instrument.
8. Can't Stop by Red Hot Chili Peppers
Intermediate guitarists will love learning this song. It works especially cool with an electric guitar. Add some pedal effects and you've got it rocking. This 2002 alternative rock piece has an easy-to-strum verse and chords. However, it is the intro and the bridge that will test your skills as a guitarist. The bridge requires precision upstrumming that follows a reggae style. The guitar solo will have you playing a fuzz, a very extreme kind of distortion.
It doesn't stop there, unfortunately. You'll also have to master tone bending. The good news? As soon as you get your rhythm going, it would be pointless to stop. That's how enjoyable playing this guitar piece is. It has that groove that is perfect for transforming your ordinary home into a concert place.
9. Time in a Bottle by Jim Croce
There are 16 different chords in this 1973 folk rock song by Jim Croce. Most of the chords are quite easy to play. However, it's the sheer number of chords you need to memorize that makes it quite difficult for beginners. This can complicate the correct progression and can also have an impact in the proper strumming.
But then, this song is not for avid strummers. Jim Croce injected the same formula he used in his earlier hit song, Operator, in this piece. It seems he recognized the beauty of doing the arpeggio to make the guitar produce a melody that is almost like a grand piano. Don't think that the fingerstyle will be easy, too. It is important to remember that this song has a 135 BMP tempo.
10. To Be with You by Mr. Big
Playing to Be with You seems simple and easy enough for most guitarists. After all, you cannot go wrong with a simple power strum, can you? The real issue here is that the song has 12 chords, three of which are barre chords. The number of chords can easily confuse beginner guitarists. They can also have issues about executing the barre chords.
The strumming technique is not as simple as it looks. The verses require you to strum mostly the treble strings. When you get to the chorus, it is crucial to hit the bass chords on the downstrum. It is easy to miss these strings, producing a melody that is less than appealing. There's also an arpeggio for the guitar solo. Add all of these and you've got a song that's not really that easy.
11. Thinking Out loud By Ed Sheeran
This 2014 blue-eyed soul piece can rightfully be called an easy beginner song. It only has 6 chords and the strumming pattern is easy enough even for grade-schoolers. However, this is not always the case. This Ed Sheeran song borrows some of the more unorthodox fingerstyle techniques employed by Extreme in their 1990 soft rock song, More than Words.
Not only that. You will also have to master the anchoring technique for your picking fingers. This is crucial to help you achieve that nice melody of the song. You'll also employ the slap technique to give the song its punchy vibe. You need clear focus to get the technique right. It's important to pluck the two critical strings at the same time to produce that beautiful sound people love about the song. Overall, this is a fun intermediate guitar song that I enjoy playing.
Popular Related Article: Most Fun Songs to Play on Guitar
12. Here Comes the Sun by The Beatles
With only 8 chords, it's easy to dismiss this 1969 Beatles folk pop as an easy piece to master. However, you'll find its fingerstyle to be quite a challenge. This is especially true if you're going to play it like the original. The song involves a lot of guitar flat-picking to embellish the E7 chord. And if you think that's easy picking, it's the timing that can throw you off balance.
The bridge can be quite a handful, too. There is a trio of descending 4th chord progression plus an extra V7. It would also help if you have a synthesizer with you. This is important for creating a counter melody for the fantastic guitar solo, as well as the song's third verse. Master the song and you'll be a master of the guitar.
13. Wonderful Tonight by Eric Clapton
Like many of the intermediate guitar songs I listed here, Wonderful Tonight is an easy piece. That is if you're just going to concentrate on its strumming technique. It's the arpeggio that gives this 1977 soft rock classic its beautiful melody. It would be almost impossible to appreciate the beauty of this Eric Clapton piece without its iconic fingerstyle.
What most guitarists find tricky is the correct sequencing of the fingerpicks. You'll have to focus on two things. The bass notes are crucial to giving the song its rhythm. The high notes should play well into the bass. The song not only pushes your picking fingers to play with utmost precision. This music piece will also test the agility and coordination of your fretting fingers. It's the ultimate test that will mark your readiness to play more complex songs.
14. Waiting on the World to Change by John Mayer
This John Mayer song is a great piece for those who are ready to further strengthen their mastery of chord progression. It is one of those 21st century songs that combines elements of jazz and blues in a soft rock platform. As such, you can expect the chord progression of this song to be a good material for brushing up on your blues, soul, and jazz knowledge.
Watching a guitarist play this 2006 song gives you the impression that it's easy to execute. What's tricky is to accent the beats of the song's verses. You can strum the chords, but it wouldn't be that harmonically beautiful without the beat accentuation. That alone is something that no beginner guitarist can execute with precision. An intermediate guitarist can.
15. Rock and Roll by Led Zeppelin
It might blow you away if I told you that there are only three chords in this 1972 hard rock piece. That should classify this song as an easy piece, right? Unfortunately, there is no definite strumming pattern for this Led Zeppelin piece. It's an all-out arpeggio that will test your knowledge of guitar fundamentals. You can look at it as a screening test that will determine if you're ready to play the most hardcore songs for the guitar.
There are plenty of bends and slides in this song. And the fingerstyle requires not only lightning-quick finger and wrist movements. You're also expected to master the art of fingerpicking. It's the fretting fingers that will feel the brunt of this song. It also doesn't help that the tempo is 156 BPM, which is absurd.
16. Something by The Beatles
I know what you're thinking. How could a pop rock with a slow tempo of 68 BPM be an intermediate guitar song? This 1969 Beatles song has one of the most beautiful melodies and a rhythm that makes it so easy to dance to in a very intimate way. However, the number of chords for this song can be dizzying even to the seasoned guitarist. There are 21 chords in all, making it one of the most tonally complex pieces you can play on your guitar.
Its arpeggio also doesn't make life easy for the guitarist. Sure, there's the conventional strumming. But, when you get to the guitar solo, only the fingerstyle will do. And this can be a real headache for those who have no inkling about basic fingerpicking.
17. Lucy in the Sky with Diamonds by The Beatles
Forget the allusion of the song to the prohibited substance known as LSD. Intentional or not, Lucy is a fantastic piece to play on any string instrument. This 1967 psychedelic rock classic has ethereal qualities that can be very tricky to accomplish on a guitar if you're only beginning in your journey. You've got to produce the sound effects that will mimic the drone of the Indian tambura and the ghostly effect of a Lowrey organ.
The fingerstyle of this song isn't for beginners either. In fact, I know of seasoned guitarists who still have issues playing Lucy's arpeggio with precision. It's that tricky. However, it is a music piece that you can still master with dedication and perseverance. You'll just have to push yourself a bit harder.
18. Yesterday by The Beatles
One of the Beatles' most popular songs, Yesterday is the perfect learning tool for intermediate guitarists. The 10 chords should be just right to mark your progress in your guitar playing adventure. You've got to thank McCartney for transposing the chords to G, allowing many guitarists to play this song with ease.
However, this is not a song that you can play with your ordinary strumming technique. It calls for better precision. The challenging part here is hitting the bass notes at exactly the right time. This gives a nice addition to the harmonic qualities of the strummed chords. Some people can play it right the first time. However, most people will often have problems with the correct timing.
Popular Related Article: Our Favorite Easy Guitar Solos
19. In Your Eyes by Peter Gabriel
With a combination of precision fingerpicking and a few fretting slides, In Your Eyes can rightfully qualify as an intermediate guitar song. Knowing that the tricky part of the song is the intro also helps prepare intermediate guitarists on how they can successfully execute this piece. The verses require basic strumming. No fancy fingerstyles will ever occupy your mind.
What your mind will have to keep focused on is the set of 14 chords that make up this 1985 art pop song. Two are barre chords, one of which is also a slash chord. You may want to start with these chords to familiarize yourself. The song will see you moving up and down the fretboard. It can be challenging if you have fingers that aren't as nimble as they should be.
20. Patience by Guns N' Roses
Among the rock songs that have entertained the world in the 80s, very few can be as powerful and enthralling as Guns N' Roses' Patience. It's got one of the nicest melodies for an acoustic rock. And its guitar riff also happens to be one of the most interesting pieces you can ever learn. While the 9-chord structure of the song can also be a good choice for beginner guitarists, its fingerstyle is best reserved for advanced players of the guitar.
The intro alone already commands exceptional fingerpicking skills. And while you can get away playing the verses with a conventional strumming pattern, know that there are parts of the song where you need an accented pattern. There's also a section that requires a different strumming technique to complement that part's 120 BPM tempo.
21. Tennessee Waltz by Pee Wee King
Here's a song that doesn't require any introduction. It is one of the most covered country songs on the land. And even though Pee Wee King first sang this song in 1948, contemporary artists still give their rendition of the song. Just because it is so popular doesn't mean Tennessee Waltz should already be included in a beginner guitarist's repertoire.
True, this song only has 5 chords. However, you will never be strumming the strings. Fingerpicking is the only style that can give justice to the beautiful melody of this country classic. Compared to the other fingerstyle guitar songs in this list, however, Tennessee Waltz is quite easier to pick. There are also parts of the song where you'll strum like you normally would. Consider it a temporary respite from fingerpicking.
22. Hotel California By Eagles
Hotel California is a good song for beginners to get acquainted with the basics of guitar playing. It is also a wonderful learning piece for enhancing your instrumental skills. The guitar solo of this song is a great finger exercise as it is an amazing tool for reinforcing your mastery of chord progression. It remains the Eagles' most popular song. You're never a guitarist if you cannot play this 1976 soft rock piece.
Obviously, the tricky part of this piece is its fingerstyle. You can play it easy by strumming, but you will never get the song's fantastic melody. It is only by picking the note one by one that you're able to produce a piano-like sound. It can be quite challenging, especially if you employ the bends and slides that make this song one of the greatest.
23. Fire and Rain by James Taylor
It's not difficult to fall in love with the melody and rhythm of this 1969 folk rock song by James Taylor. You may find the lyrics so depressing. However, the overall structure and composition of the song is nothing short of spectacular. There are only 8 chords in the song. It should be just right for beginners to play this song.
The truth of the matter is that this music piece doesn't work with any standard strumming pattern. You can create your own, but the harmonics will not be as good as using fingerstyle. And this is where the challenge lies. You'll need precision fingerpicking for both the playing and fretting actions of the song. Hit the notes right and you're a few steps closer to becoming a true guitarist.
24. Homeward Bound by Simon and Garfunkel
The 10 chords in this song should be easy picking for any beginning guitarist. That's not often the case, however. Add to this the fact that two are barre chord and you have a song that can be a lot trickier to perform than it seems. If you're a beginner guitarist, you might find playing Homeward Bound quite intimidating. That's why this 1965 folk rock song is best for those who have already mastered the basics of guitar playing.
Learning this song is all about mastering the licks and riffs that are the signature of the song. You will also have to pay attention to the fingerstyle patterns that give the song its beautiful melody and harmonics. The unique chord progressions will also demand your focus to round up your intermediate guitar playing techniques.
Popular Related Article: Our Favorite American Made Guitars
25. Give a Little Bit by Supertramp
This song is not really that difficult to play. I would like to classify it as a transitional piece, one that is perfect for making the move from difficult beginner songs to easy intermediate songs. The 9 chords that this song has aren't that tricky either. You can also easily execute the pair of barre chords. The tempo might push you a little bit. However, it should still be manageable.
I must warn you that the strumming pattern for this song is not your usual stuff. You will leave some strings unstrummed and that can be confusing for some. The chord changes also occur a lot more frequently. Overall, this 1977 classic can still be an excellent piece for reinforcing the skills you've learned at the start of your guitar playing journey.
26. Cinnamon Girl by Neil Young
Some say that the one-note guitar solo of this 1969 proto grunge classic is what defines it as a masterpiece. Young jangles the D note repeatedly and very sharply, creating a remarkable piece that beginner guitarists may not be able to get right. What is more interesting is that this so-called one-note solo is not actually a single note. Yes, you only have the D note. However, the way Neil Young plays it gives you the impression of having different notes.
That's what makes this piece tricky to play. Your ears might say that you already got the notes right. Music experts may beg to differ. There's also the famous descending bassline that you will have to incorporate into your playing. It's a simple song with a complicated way of playing it.
27. Wish You Were Here by Pink Floyd
One of Pink Floyd's finest compositions, Wish You Were Here carrying an emotional weight that resonates for almost anyone who listens to it. This 1975 progressive rock song has an almost ballad feel to it that makes for an easy listening. Playing it using conventional strumming techniques is easy, since this piece only has 7 chords. Playing it beautifully is an entirely different matter.
The challenging part here is getting the intro riff right. The basslines of the song are also very pronounced. The bass notes precede every strumming pattern, as if heralding the arrival of a harmonics that can move the soul. The guitar solos aren't for beginners, too. They have this very twangy sound to them that complements the depth of the bass.
28. Stormy Monday By the Allman Brothers
If you consider yourself a big fan of the blues, then you've got to include Stormy Monday in your list. There are many versions and covers of this song. The original piece was recorded in 1947 by T-Bone Walker, one of the pioneers of blues rock. Bobby Bland substituted some of the chords and gave the song a new arrangement in 1961. The Allman Brothers picked up on Bland's work in 1971 and turned Stormy Monday into a full 8-minute play.
Stormy Monday isn't for beginners. There are a lot of chord substitutions from the original. It has plenty of guitar solos, too. This is a music piece that will test your skills in bending and sliding. Your plucking techniques will also be put to the test.
29. Just the Two of Us by Grover Washington, Jr. and Bill Withers
Just the Two of Us gives you a very different kind of listening experience. It is as suave as aged wine. It is this very refined character of the song that can be very intimidating even to advanced guitarists. The chords, tempo, and chord progression are basic. Unfortunately, it's the actual playing of the song that can be challenging.
There are fingerstyle patterns that go with the strumming techniques. Knowing exactly when to incorporate these styles is crucial to playing the song right. Most intermediate guitarists will start with the usual strumming technique. Be very particular about picking the right notes. Otherwise, the sound you'll produce will be off and the melody won't be that smooth anymore.
30. Learn to Fly by Foo Fighters
Nine chords should not be a problem for a beginner guitarist, right? Having 3 barre chords that you will have to play at a blitzkrieg tempo of 136 BPM might. Well, this is exactly what Learn to Fly has. This 1999 alternative rock song may have a very simple structure. However, its tempo can be challenging. It would also a big mistake to think that you can get away with a simple strumming pattern.
This is one musical piece that uses both strumming and fingerpicking techniques to give it that amazing melody and harmonic quality. The fingerstyle is not as complicated as hardcore rock songs. However, it is still enough to strain your fingers. It's a must that you have already developed stamina in guitar playing before you take on this song.
31. Wild Side by Motley Crue
This song's guitar riff is wickedly cool. It ticks all the boxes of an awesome heavy metal hit. And if you're looking for a piece that is perfect for showing off your advanced guitar playing skills, this Motley Crue song won't disappoint. The 115-BPM tempo is fast enough without severing your fingers off their wrist attachment.
What is very crucial here is the time signatures that switch between verses, choruses, and the bridge. You'll be thankful there are no guitar solos in this song. Otherwise, you'll need plenty of plaster around your fingers after only a few sessions of this song. What it does have are power chords and a few melodic lines for the lead guitar.
32. Wanted Dead or Alive by Bon Jovi
Some people might argue that this 1986 hard rock song by Bon Jovi is for beginners and not for intermediate guitarists. They may be right if you're only considering the 4-chord composition of the piece. However, you will also have to consider the techniques that go into the playing of this song. While the strumming patterns are basic, they do require specific hammer-ons to give the ends of each verse their unique melody.
Most beginner guitarists don't have the confidence to perform amazing hammer-ons, let alone execute it with precision timing. There is also that classic Wild Wild West hook to the song, marked by a punchy bass note that precedes a twangy high note. Your fretting fingers will get their exercise, too.
33. Enter Sandman by Metallica
If you're only looking at the number of chords as the basis of determining whether a song is an easy one or not, then you'll be forgiven for thinking that Enter Sandman is for the absolute newbie. It isn't. This is a powerful heavy metal song that electrified the crowd in 1991. A song cannot have such a massive appeal if it only entails ordinary strumming to play it.
Enter Sandman has one of the most beguiling guitar solos ever. The bass notes are very punchy and they drive the rest of the song. And when you get to the last part of the intro, you'll have your fretting fingers sliding from the 2nd to the 6th fret. You'll also be furiously strumming the strings at the same time.
34. Uptown Funk by Mark Ronson Ft. Bruno Mars
A mixture of funk, boogie, soul, and disco, Uptown Funk can be a very tricky piece to play. The strain it puts on your fingers is immense. The arpeggio will have your fingers dancing on the fretboard, while you're playing hand is busy picking the correct chords. There are slides, too, that can cut your fingers if you're not careful. And the bends are as tricky as ever.
The song may only have 6 chords. However, it's its fingerstyle that can push even the most ardent guitar player out of his wits. It is a very demanding song. You've got to get the rhythm right. The individual notes must be spot-on, too. And if you're ready to play this in front of your friends, you'll know you're ready for the concert stage.
35. Brick House by The Commodores
The guitar lines of this song may not be as complicated as Uptown Funk. Nevertheless, it will still put your basic fingerpicking techniques to the test. This 1977 funk piece employs more sliding techniques than you can possibly imagine. The verses are quite easy to play, though. They do have occasional bends that you need to execute to the letter.
The guitar solo is something else. This is where the song separates the true guitar virtuoso from someone who is only starting on his journey. The solo can be very intimidating to the uninitiated. And even if you've been playing the guitar for some time now, the composition will still leave you in awe.
You may have noticed that some of these songs are quite easy to play. That is if you are only going to use a traditional strumming technique. What makes these songs so fascinating is that they are a great tool for enhancing the different techniques of playing the guitar. From the arpeggio to the hammers-on, bends, and slides, these are great musical pieces to make your guitar playing journey a lot more exciting. Sooner or later, you'll be more than ready to conquer the stage.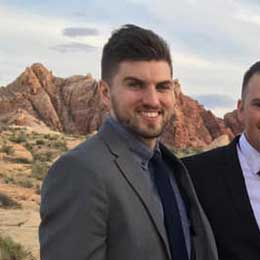 My name is Chris and I've had a passion for music and guitars for as long as I can remember. I started this website with some of my friends who are musicians, music teachers, gear heads, and music enthusiasts so we could provide high-quality guitar and music-related content.
I've been playing guitar since I was 13 years old and am an avid collector. Amps, pedals, guitars, bass, drums, microphones, studio, and recording gear, I love it all.
I was born and raised in Western Pennsylvania. My background is in Electrical Engineering, earning a Bachelor's degree from Youngstown State University. With my engineering experience, I've developed as a designer of guitar amplifiers and effects. A true passion of mine, I've designed, built, and repaired a wide range of guitar amps and electronics. Here at the Guitar Lobby, our aim is to share our passion for Music and gear with the rest of the music community.