Some guitar songs are more fun to play than others. These songs can lift your spirits or even get everyone else in the room on their feet. These are the songs that we all love to play when we want to feel good about ourselves or want to create a more festive atmosphere for our family and friends. And while you can create your own fun song, sometimes it is a lot more practical to pick a popular song that you can play on your guitar.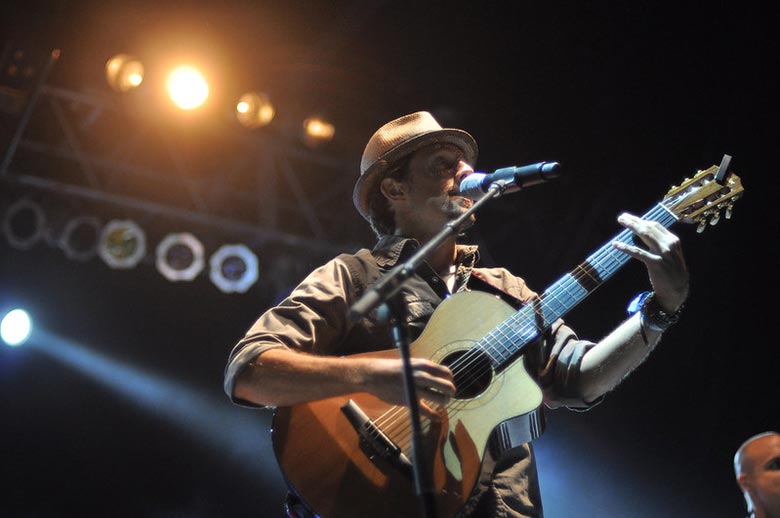 Choosing a fun song to play with your friends to or to show off your playing is not that easy. There are thousands of awesome songs you can choose from. The songs I'll share with you in this article are songs many people know and love, and I'm sure you'll find at least a few to get you inspired. I've listed them by difficulty level as well, so regardless of whether you're a beginner looking for something easy, comfortable enough with your playing for something intermediate, or a pro looking for something more difficult, we've got something for you. So, get ready to jam with these fun songs to play on guitar.
Here is a List of Fun Guitar Songs
1. I'm Yours by Jason Mraz
This Jason Mraz song is what we can call an all-around exciting and fun song. The tune is very interesting to listen to. The lyrics are fun to sing. And it is a very engaging piece to play on any guitar. You can employ fingerstyle to really warm up and loosen your finger joints. Of course, you can always start with a basic strumming pattern if you're not yet that comfortable with your arpeggio.
The song is perfect for playing with your family around you. They'll be clapping their hands to the rhythm of the song and give the piece another dimension. Some friends may want to showcase their vocals when you play this song. That's all okay. After all, that's the beauty of this song.
2. Wake Me Up When September Ends by Green Day
Just because it's a ballad doesn't mean this song is no longer fun to play on the guitar. Here's the thing. This Green Day song sounds great whether you are going to play it arpeggio or as a powerful strumming piece. It is this duality of the song that makes it so enjoyable to play. Of course, you can always combine both strumming and fingerstyle techniques.
The song is also one of the easiest songs you can ever play. Many consider the song as a tribute to the victims of both the 9/11 attacks and Hurricane Katrina. So, it hits all the right chords in our soul. And when you play this, you'll have that feeling of elation that is quite rare in many songs today.
3. Stand By Me by Ben E. King
I am not asking you to play the fingerstyle of this 1960s song. Its strumming pattern that combines down strums and guitar slaps is enough to produce a beautiful sound that you will be dancing to. This song may not qualify as a very fun song. However, playing the different notes can give you an exciting vibe.
You can try the basslines of this King song and you'll feel like you're on top of the world. It has that characteristic beat that somehow knocks the door of your soul. The slow rhythm of the song makes it easy to learn the basslines. And when you combine it with the rest of the chords, you're more than ready to rock. Don't say I didn't warn you.
4. I'll Be There for You by Bon Jovi
Difficulty level: Easy
This 1988 Bon Jovi monster hit song happens to be one of my favorites. It is a power ballad that is so exciting to play on the guitar. I have never met a group of people enjoying a beer or two not playing or singing this song. It's one of those many ways you can gauge the popularity of the song.
Playing this Bon Jovi masterpiece is a cinch. The chords won't give you headaches. And even the familiar riff of the intro isn't exactly the trickiest. It's all about mastering the sliding technique and finishing it off with a lasting bend to get that amazing tune. If this isn't fun for you, then nothing is. This is easily one of the most fun songs to play on guitar.
5. We Are the Champions by Queen
This Queen song is the must-play piece when you're out with your friends celebrating your win in a competition. The message is clear and the harmonics are just right for putting emphasis on a very important win. And even if there's nothing to celebrate about, the song will still leave you swaying to the beat.
While the song puts more focus on the vocals, you can still give your own rendition of Brian May's phenomenal riff. That's what makes this song so exciting to play. You get to strum and fingerpick the very same chords that entire stadiums and sports arenas sing. The slides and bends are simple enough that even beginners can easily play this piece. This song makes it easy to get the crowd on their feet.
6. House of the Rising Sun by The Animals
I can tell you straight up that the chords of this song are very engaging to play. It encourages you to immerse yourself in the beautiful melody and the unique tonal characteristics of each note. It is a folk song. Given that it was recorded by an electric rock band in 1964, we can call it a folk rock.
Here's another fun fact to go with your fun guitar playing. This song has its origins in the early 1900s, although no one knows exactly who first sang it. The earliest verifiable records show that it was Gwen Foster and Clarence Ashley who first recorded the song in 1933. This song is perfect for absolute beginners. The fingerstyle is easy to mimic, while still guaranteeing awesome sounds.
7. Creep by Radiohead
With a rhythm that is very easy to execute, Creep is perfect for beginner guitarists. The song is not only easy to master. It is also very fun to learn. I recommend learning the strumming techniques of the song for absolute beginners. This will give them the confidence that they need. The Creep chords aren't that difficult either. So, this should be an easy-peasy piece.
Now, if you're already an advanced beginner, you can start developing your fingerstyle. It is almost like strumming. You will only have to pick the right strings to produce the right tune. There are sections of the song that are more laid back. Other sections will give you the opportunity to perform like a rock star right in your home.
8. Crazy Little Thing Called Love by Queen
Most beginner guitarists would never want to play a Queen song. I don't blame you. Brian May is one of the most phenomenal guitarists the music kingdom has ever seen. To play his music creations is like challenging the God of the electric guitar to a duel. Not necessarily. There are still Queen songs that are easy and very exciting to play. One of these is this Freddie Mercury-written 1979 hit song.
This rockabilly song is perfect for starters as its strumming pattern doesn't demand too much from your fingers. The groove is very predictable and the chords so easy to play. And when you do play this song, people around you won't be able to help themselves but to clap and swing to the beat.
9. Smells Like Teen Spirit by Nirvana
I know that people will agree with me in saying that this Nirvana song has one of the most overplayed guitar riffs on the planet. And why not? It is almost impossible to escape the song's hypnotic tune or even its mesmerizing rhythm. Very few songs out there can be as powerful as this song. And to think that it is already almost 3 decades since its release, people still find the song as moving as ever.
Part of this mystique is the fact that this song is very fun to play. With a combination of power strums, exciting bends, and precision fingerpicks, you'll have more excitement playing this song on your guitar than singing it. Let others take care of the vocals, while you focus on the guitar.
10. Blue by The Jayhawks
You may have never heard of this song before. For those who recognize it, I am pretty sure it is because of its crazy dual vocals on the song's bridge. There's a very fascinating story behind this. Both Mark Olson and Gary Louris didn't like the idea of getting upstaged by the other. So, they both sang the bridge.
This 1955 song is an amusing piece to play on the guitar. The chords and strumming patterns are a breeze to execute. It also has a groove that is a lot closer to alternative rock than folk. Blue is a great piece for jamming with your loved ones and those whom you value in your life. Your pals will be thrilled because of the remarkable rhythm of the song.
11. Girl from Ipanema By Antonio Carlos Jobim
Fans of jazz, especially the bossa nova style, will love playing this song by Antonio Carlos Jobim. It has a very smooth groove that is almost like the jazz classics of the South. The song is almost 60 years old and many musicians still play it. Why is that? I can only think of one thing and that is because the song is very fun to play.
You will never have issues playing the Girl from Ipanema. Not only is it a fascinating piece, it is also a great learning tool for reinforcing your fingerpicking skills. The song's length and overall tonal structure also make it a good piece for beginner guitarists. You will be humming to the tune, while your friends are beating to the rhythm.
12. Superman It's Not Easy by Five for Fighting
I know that this is a very piano-heavy song. However, I cannot help playing it on my guitar. I find the melody to be very relaxing and interesting at the same time. And besides, who doesn't know Superman? Beginners can always start with the conventional playing of the song on a guitar – strumming. There are a few basic chords to play and a strumming pattern that is effortless to execute.
However, if you really want the most fun way to play this song, I suggest doing the arpeggio. You get that distinct sound of each note that is a lot like the sound you get from a piano. It is an excellent piece for brushing up on your fingerstyle while giving you a chance to mesmerize your friends.
13. Champagne Supernova by Oasis
There are about 12 chords in this song that may be too much for absolute beginners. The playing technique is never a problem. However, it is the fretting style that one should try to focus on. This is especially true if you want to hit the bass transitions of the song. Get it right and this is one piece you will be playing most days of the week.
I do have to caution you about the song's length. It lasts a whopping 7 minutes 27 seconds. And if you're going to play it slowly, then you might as well increase the playing time to about 30 to 40 percent. It remains a very fun song to play, however. Champagne Supernova is also worth singing along to.
14. The Lion Sleeps Tonight by The Tokens
Long before Simon and Pumba began singing this song together with Simba, Solomon Linda was already singing it to her adoring fans in the late 1930s. By the late 1950s to the early 1960s, various folk and pop revival artists began covering the song. The most successful of these musicians was The Tokens. And it is The Tokens' take on the classic Zulu song that the modern world has become familiar with.
It's easy to see why this song is so popular. The tune is recognizable and is very catchy, too. And if you're going to play it on your guitar, it would be almost impossible not to get everybody else around you involved in the song. Go on right ahead and learn this song. It's fun and very entertaining at the same time.
15. (I Can't Get No) Satisfaction by The Rolling Stones
You've never known a fun song to play on the guitar unless you've nailed this classic from The Rolling Stones. The lyrics and the rhythm are both catchy. And it is very difficult to refrain yourself or those around you from dancing to the song's groove. It is a very electrifying experience that you can only get playing this hit.
What is more remarkable about this piece is that it is very easy to play. Strumming the easy chords makes for an exciting piece for absolute beginners. Complex fingerstyles are virtually unknown. However, it will test the stamina and flexibility of your wrist as you'll be strumming with gusto. It helps that the song's tempo is not that fast. You can take your time and still produce a beat that's worth dancing to.
16. Losing My Religion by R.E.M.
Want to learn a great alternative rock song, while also having so much fun that you'll never want to let go of your guitar for a quick bite? Well then, you should try R.E. M's 1991 monster hit. Losing My Religion has one of the most recognizable harmonics on the planet. It should not surprise you one bit that the song remains one of the all-time greats.
There is an easy guitar version of this song and another version that requires precision fingerstyle techniques. So, if you're a beginner, I suggest starting with the standard strumming patterns. It is always easy to advance to the more complicated arpeggios once you've developed mastery of the basic chords and rhythm. Do take note that this song can get your entire neighborhood into a dancing frenzy.
17. King of the Road by Roger Miller
With a beautiful tune and three basic chords to play, this 1964 Roger Miller classic is a fantastic song to play. I find it very amusing to strum on weekends when I'm having fun with the boys. The combination of fingerpicks and downstrums makes this piece a good song for beginner guitarists.
Most guitarists find the basslines of the song to be the magic of the song. It has almost the same effect as Ben E. King's classic hit, Stand by Me. This makes the Miller song so exciting to play. Instead of just getting the common strumming sounds, you get music that is as soulful as any other beautiful piece. That is why many people love to play King of the Road on their guitar.
18. Some Nights by Fun
You really should play this song if you want absolute entertainment for your friends. While the guitar riff of this song doesn't start until after the opening verse, you can still provide some accompaniment to the vocals if you like. You'll love the feel-good vibe that the song is able to project. It makes you feel alive. And when you strum the guitar to your heart's content, you'll know that you have a song that will stay with you forever.
Some Nights combines the interesting elements of progressive pop and power pop to give you a song that can echo through eternity. The tune is great and the overall structure of the song is perfect for parties and other large gatherings. You'll have everyone dancing on the floor if not singing to their heart's desire.
19. To Be with You by Mr. Big
Mr. Big released their second single in December 1991. It had all the makings of a great song, having topped the charts of not less than 11 countries all over the world. The song's success is understandable. It has a good overall tonal structure, a danceable rhythm, and a memorable tune. The lyrics also appeal to a great number of people, making this song very interesting to play.
This song requires no complicated guitar playing techniques. Both the chords and the strumming patterns are very elementary. The key to getting the song right is by picking up its rhythm. You can take your guitar and play this song anytime. You can have your friends sing along to your strumming or even encourage them to provide the song with the beat.
20. The Needle And The Damage Done by Neil Young
This 1972 song by Neil Young is not only very fun to play. It is also easy to fall in love with. This is despite the morbid story behind the song. Young wrote this as a tribute to his fallen bandmate and the other musicians who have succumbed to the dangers of heroin addiction. A single stick of the needle is all it takes to damage lives. That's the message that Young wants to impart.
Far from the morbid background of the song, however, is a very likeable tune. It is also playable because of its easy and relaxed strumming patterns. It doesn't have any fancy fingerstyles to keep you glued to your guitar. Regardless, its wonderful melody is enough to make guitar-playing more fun.
21. Up Around the Bend by Creedence Clearwater Revival
This is one of the most fun songs that you can ever play on your guitar, especially if you play John Fogerty's now-iconic guitar riff intro. That piece has a very prominent high-pitched sound that will awaken the senses of all your friends. This is an excellent intro for showcasing your bends, licks, and slides, as well as exceptional fingerpicking techniques. The verses and chorus take on a more carefree strumming pattern.
It's best to use an electric guitar for this song to get as close to the original sound as possible. However, it should also sound great on an acoustic guitar. This song reinforces many of your guitar-playing skills. I can't blame your friends for bringing your house down should you decide to play this song.
22. Blackbird by Beatles
You might disagree with me on this one. Blackbird has a softer melody and a slower cadence than other songs of The Beatles. However, it also happens to be one of the songs that is truly a joy to play on the guitar. This is especially true if you want to strengthen your fingerpicking skills. Keep in mind that it is the arpeggio that gives the song its beautiful melody.
I love playing this song whenever I feel down. The lovely melody somehow lifts me up. And I am sure it will have the same effect on you, too. This makes it fun to play. Also, the fingerpicking techniques that the song requires are always a great exercise for your fingers. It builds finger coordination, too.
23. Hotel California By Eagles
I have no doubt that Hotel California is one of the most popular songs on the planet. It also happens to be one of the most covered songs, with many artists giving their own take about this 1977 monster hit. And when you play this on your guitar, even your neighbors will be singing along. There is something about the song's guitar chords that is so magnetic.
Mastering the iconic guitar solo of this song can be very tricky. It has a lot of bends, slides, and licks that only the masters of the guitar can execute with absolute precision. However, it is still doable. And when you do manage to nail the solo, playing this song on your guitar should really make you a performer ready to conquer the stage.
24. Wake Me Up by Avicii
With a very upbeat tempo, Wake Me Up is a favorite of people who simply want to derive excitement from playing their guitars. The song is a nice blend of folk and electronica that will have you dancing on the floor. It helps that the original of the song has an acoustic guitar that accompanies the keyboard.
Playing this song may look easy at first. However, the strumming can be quite complicated because of the very fast tempo of the song. The chords are quite simple, though. Wake Me Up also happens to have a section that is perfect for showing off your newfound arpeggio skills. Nevertheless, I can promise you that this is one of the most amazing tunes you can ever get your guitar to play.
25. Hey, Soul Sister by Train
If you want a song that will engage your small audience like no other, then you've got to play Train's Hey, Soul Sister. Covering this on your guitar should make you a superstar among your friends. It has a very lively tune and an upbeat tempo that will have everyone pulling one another to the dance floor.
The song really gives happy vibes that are great for everyone. You can also use it as a sing-along piece during campfires or picnics. It is also quite easy to play since there are only four chords to strum. The structure is simple. However, adding a fingerstyle will give the song a very nice harmonic quality. It is a fun song to brush up on your guitar playing skills.
26. Blitzkrieg Bop by Ramones
I'm not sure how to classify this song. The chords are basic that even absolute beginner guitarists can nail it with their eyes closed. It's mostly D's and A's. While the song doesn't have fancy fingerpicking requirements, it does tend to test the stamina and strength of your wrists. The tempo is fast, requiring very fast wrist movements of your playing hand.
I may be confused about how to classify the difficulty of this song. What is clear is that Blitzkrieg Bop is one of the coolest songs you can ever play on your guitar. I find the song as perfect on the electric guitar. However, it also sounds amazing on the acoustic guitar. Get ready for some heavy head-bobbing experience when you do play this phenomenal song.
27. Here Comes the Sun by The Beatles
This is a song that is not for beginner guitarists. It has chords that are best-played arpeggio. What is crucial here is the precision picking of the string to give justice to the beautiful harmonics of the song. However, you can still play Here Comes the Sun in the conventional way – strumming in a standard down-up pattern.
Unfortunately, this does not make the song easier for beginners. You'll need a capo on the 7th fret to get that characteristic high pitch of the song. I have played this once without the capo and it didn't sound right. The placement of the capo near the body of the guitar can make it tricky for beginners to move their fretting fingers. Nevertheless, I urge you to try it as this song is not only fun. It can also help you develop your playing skills.
28. Oh Pretty Woman by Roy Orbison
If it is perfectly alright to play only the intro of this song, I'd say Pretty Woman has got to be the hippest and the coolest musical piece you can ever play on your guitar. The other parts of the song are a breeze to play. It's the guitar riff at the start of the song that can be tricky. However, it is also one of the most exciting parts of the piece. I cannot think of a catchier riff than the opening chords of Pretty Woman.
The guitar riff of the intro is a phenomenal exercise for the fingers. It can also be a great way to strengthen finger coordination, allowing you to tackle the fingerstyle of other songs. It is a great song by Roy Orbison and one that has found a large following after the 1990 film that starred Richard Gere opposite Julia Roberts. I'm sure your friends won't mind singing along when you play Pretty Woman.
29. Get Back by The Beatles
You may think John Lennon's power chords for the Get Back intro are easy. However, it does require precision picking of the correct strings. Miss it and you'll produce an off sound. The fretting movements are not really complicated. However, they do require the right amount of pressure to obtain the correct tone. Plus, there's the slide transition from the bass rhythm to the treble that punctuates the section. And that's just the intro.
There's no denying that Get Back is a very popular piece. You can always ditch the arpeggios for a more conventional strumming technique. Unfortunately, doing so may not give you the rich tonal qualities of the song. Nail this right and you will be on your way to performing one of the most iconic guitar riffs in man's love affair with music.
30. Highway To Hell by AC/DC
There are bends and licks in the guitar solo portion of the song. This is the only thing that will be quite tricky for beginners. However, you can always skip that portion or play the chords with a basic strumming pattern. Get ready to dance when you play this song. This is easily one of the most fun songs to play on guitar.
31. My Best Friend's Girl by The Cars
It's easy to fall in love with the guitar riff of this song. It can be very tricky at first. However, once you have mastered the fingerstyle of the song, it would be almost impossible not to play it every single day. The song has a very nice tonal structure that is perfect for adding different effects. I like using a delay pedal to give the song a nice slapback echo. You could also add an overdrive to give the song a vibrant tone.
These tricks can really make playing the song so much fun. And even if you don't have these guitar accessories, you can always have an exciting time playing the riff of the song. You'll push your fingers to the limits of their coordination and flexibility.
32. Despacito By Luis Fonsi Ft. Justin Bieber
Feeling the love in the air? Then you've just got to play Despacito. This Latin pop song has all the nice elements of reggae, combined with the classic structure of pop. I really wouldn't be surprised if your friends will be pulling you off your chair to dance with them on the floor. That's the power of this song. It has a groove that is quite irresistible.
Playing the verses and the chorus of the song is easy. It's the intro that is the trickiest. However, it also happens to be the most fun and exciting part of the song. This is that portion of Despacito that will amaze you about the deft and flexibility of your fingers. Do it right and you'll have the dance floor at your mercy.
33. Can't Stop by Red Hot Chili Peppers
There are a lot of Red Hot Chili Peppers songs that can get the crowd on its feet. And if you're looking for a song that you can play during a house party or even a small backyard gathering with your friends, then Can't Stop is for you. There won't be anyone stopping you from electrifying the crowd with this 2002 RHCP song. It is one of the band's most phenomenal songs and is considered by many as the epitome of modern rock.
This is not a song for the absolute beginner, however. It requires exceptional fingerpicking skills to get the correct intro of the song. The verses can offer a wonderful respite for the fingers as you'll be taking on a more traditional strumming pattern. The chorus is easy, too.
34. Sweet Home Alabama By Lynyrd Skynyrd
Don't get me wrong. The intro of this song has one of the most fascinating riffs you'll ever play. It has that distinct sound that sets you up for the rest of the song. There are several variations of this Lynyrd Skynyrd classic. The most basic involves strumming the chords as you would any beginner musical piece.
However, if you truly want to enjoy the wonderful melody of this song, then you've got to focus on the arpeggios. This is where the fun in this song truly is. You get a harmony of notes that will have you bobbing your head to the beat. It's almost impossible to resist the magnetic rhythm of this song. You'll want to tap your foot while playing and that is understandable.
35. Sweet Child O' Mine by Guns N' Roses
I rated the difficulty level of this song because of its phenomenal guitar riff, especially in the intro and the breaks between the verses. The verses themselves are easy. However, the most fun aspect of this Guns N' Roses song is the electrifying fingerstyle. You can play the verses with ease. Unfortunately, people will not easily recognize what you're playing.
Getting the guitar solos right is crucial to playing this song. There's a lot of licks and bends that give the song its powerful guitar riff. It is what makes this song truly unique. Once you've mastered this, it would be impossible not to play the song over and over. It is so fun and entertaining to do so, especially if you have friends around.
36. Johnny B Goode By Chuck Berry
This rock n' roll classic is best reserved for advanced guitarists. The guitar solo is something that no novice players can execute with utmost proficiency. It is okay to open the song with a conventional strumming pattern. However, if you wish to make it a very fun and engaging song – one that your listeners or audience will be dancing to – then it is an absolute must that you play the fingerstyle.
Fingerpicking the riff of this song is no easy feat. You need very fluid finger fretting movements that can be very difficult to track if you're watching a master play the riff. This is in addition to the precision fingerpicking that the song requires. Master these techniques and you have a very exciting song to play.
37. Dust in The Wind by Kansas
I love Dust in the Wind and you should, too. It has all the nice elements of a classic soft rock music, a catchy tune, and a very interesting guitar riff. Many guitarists can never forget the fingerstyle of this song. It is one of the very first musical pieces that any budding guitarist must play, especially if he wants to master the art of the fingerstyle.
The fingerpicking technique of the song may seem complicated. It isn't. The approach here is to attack the chords in a deliberate manner at first. It's okay to be slow. You can always quicken your pace once your fingers have acclimatized to the movements. It is the arpeggios of this song that make it so enjoyable and thrilling to play.
38. Africa By Toto
I honestly think that Africa is more popular than Toto's other song, Rosanna. I love the rhythm and the exciting combination of bass and treble when played on the guitar. It has that lovely melody that will make you want to create your own groove right away. Africa is a great song, not only because of its harmonic structure but also for its message.
There is an easy beginner's version of this song. However, it is the fingerstyle that gives the song its beautiful melody. The fingerstyle may seem simple at first. Unfortunately, it requires a lot of fretting movements from your pinkie. This gives the song its unique twang at the end of each line. Learning to play this is as much fun as performing it in front of your friends.
Regardless of playing difficulty, these 38 songs are sure to make your guitar-playing more fun, more entertaining, and more engaging. These songs can also reinforce and strengthen your guitar playing skills. From classic strumming to the more advanced arpeggios and other fancy guitar tricks, these songs will have your friends singing along to your tune.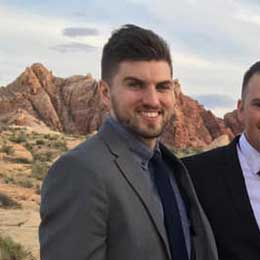 My name is Chris and I've had a passion for music and guitars for as long as I can remember. I started this website with some of my friends who are musicians, music teachers, gear heads, and music enthusiasts so we could provide high quality music related content as well as some of the most accurate and in-depth gear review and demo information on the internet.
I've been playing guitar since I was 13 (over 15 years now) and am an avid collector of all thing's guitar. Amps, Pedals, Guitars, Bass, Drums, Microphones, Studio, and recording gear, I love it all.
I was born and raised in Western Pennsylvania. My background is in Electrical Engineering earning a Bachelor's degree from Youngstown State University and with my engineering experience I've developed as a designer of guitar amplifiers and effects. A true passion of mine, I've designed, built, and repaired a wide range of guitar amps and electronics. Here at the Guitar Lobby, our aim is to share our passion for Music and gear with the rest of the music community.