Peter Frampton, whether he was playing with Humble Pie, the Herd, or through his critically acclaimed solo career has long been a staple of British rock and roll for decades. His early work was critical in the development of hard rock, and his songwriting prowess and rich tenor voice gave classic rock radio such household hits as "Baby I Love Your Way" and "I'm in You".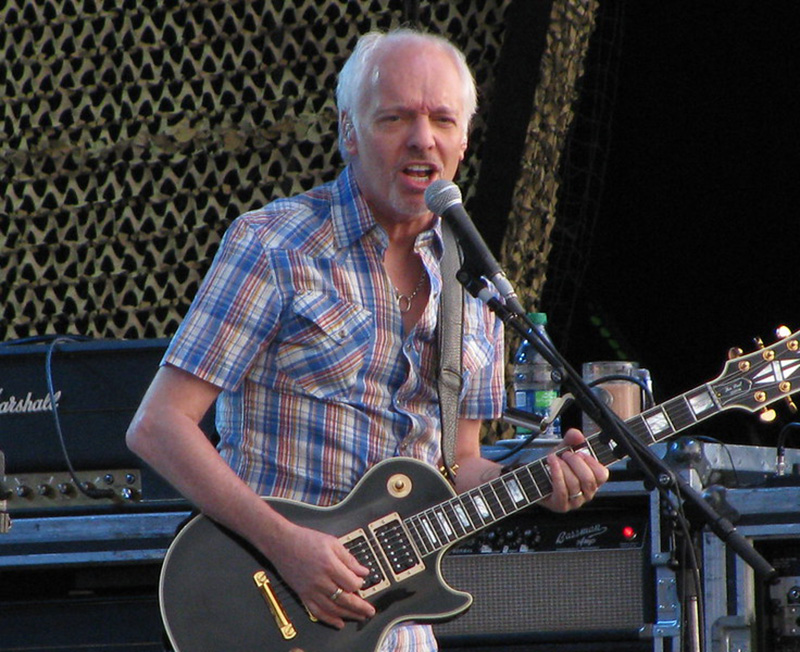 Born in Kent, England, the young Peter Frampton's first instrument was a banjolele, a unique combination of the banjo and ukulele. He quickly adapted these skills to guitar and piano. Peter Frampton's first musical loves were pure classic rock and roll, like The Shadows, Cliff Richard, and Buddy Holly. However, as he matured as a musician, Frampton became enamored with the otherworldly guitar stylings of Jimi Hendrix and gypsy jazz specialist Django Reinhardt. 
Frampton attended the same high school as David Bowie, and in 1966 was the successful teen lead singer of The Herd. It was only three short years later that Frampton, at the age of only eighteen, joined Steve Marriott's new band, Humble Pie. Humble Pie played the sort of stomping proto-metal that influenced countless groups later and enjoyed a series of massive hits.
What Guitars Does Peter Frampton Play?
Peter Frampton is most known for playing his 1954 Gibson Les Paul Custom, also known as "Phenix", which over the years became not only his most battled guitar but also his very own signature model. Frampton has owned a variety of other guitars as well.
See the full list of Peter Frampton guitars and gear below.
1954 Gibson Les Paul Custom, "Phenix"

| | |
| --- | --- |
| Finish | Black |
| Yeara Used | 1971 to Present |
We'll start with the most famous of Frampton's instruments, this gorgeous black Les Paul Custom, immortalized on the cover of Frampton Comes Alive.
When Peter Frampton unleashed Frampton Comes Alive on the unsuspecting public in 1976, he immediately cemented his place in the pantheon of rock gods. The teen idol of the sixties, and the proto-metal axeman of Humble Pie, gave way to a bona fide songwriter and astonishing guitarist. On the front cover of the album, Frampton plays the very guitar on which he recorded much of the record. The black Les Paul Custom is one of the most enduring images of 1970s rock, and its story is the stuff of classic rock legend.
The Les Paul Custom is distinctive in its appearance. It lacks the P90 pickups that were stock in 1950s Les Paul Customs, instead sporting three open-coil humbuckers. Frampton first acquired his Les Paul Custom long before his solo album, at an auspicious 1970 gig with Humble Pie in San Francisco.
Frampton was due to take the stage at the legendary Fillmore West but was having trouble with a new Gibson 335. Humble Pie's gigs by 1970 were full-bore British hard rock, with volume and gain aplenty. The 335, with its hollow body, was causing serious feedback issues whenever Frampton wanted to turn up the volume. His friend Marc Mariana offered to lend Frampton a Les Paul for the gig, rather than be demoralized by his recalcitrant instrument, which Frampton gratefully accepted.
This was the 1954 Les Paul, modified to look like a '57 offering, with cream pickup rings and humbuckers in each of the three pickup slots. Frampton, who at that point had missed the Les Paul fever gripping his contemporaries like Jimmy Page and Eric Clapton (despite playing a similar Les Paul Custom in The Herd), fell in love.
He asked his friend if he'd consider selling the Les Paul, to which Marc replied no. "I want to give it to you."
For the next ten years, this Les Paul Custom was Peter Frampton's main guitar. In addition to gracing the cover of Frampton Comes Alive, it accompanied him all over the world, appearing on countless tours and records.
Sadly, in 1980, when Frampton's band was touring South America, tragedy struck. The band flew from Venezuela to Panama, with their gear not long behind them, or so they thought. Their gear never arrived. The cargo plane carrying their equipment had crashed upon take-off, killing the crew and destroying their gear. Supposedly, all that remained were bits of Marshall cabinets and guitar cases.
But in 2011, thirty years after the plane crash, Peter Frampton opened an email. On the other end was a Dutch guitar collector, who believed he'd found Frampton's long-lost Les Paul Custom. The collector meticulously photographed every inch of the instrument before getting in touch with Frampton, who said "He took the pickups off, the tuners, he took everything apart so you could virtually see inside the guitar. That's how I knew it was mine because I'd been inside that thing so many times."
The guitar had survived the wreck. In reality, a few instruments, including Frampton's Les Paul and some basses, had outlasted the rest of their equipment, but someone found them at the wreck, stole them, and sold them for profit. The guitar had gathered dust in someone's house for decades until its new owner's son expressed an interest in learning to play guitar. He took it to a luthier for repairs and restoration, and the luthier knew immediately what he had on hand. It took months for the owner to part with the instrument, and it took the minister of tourism for Curacao to ensure it returned to its rightful owner. According to Frampton, they arranged to drop off the instrument in Nashville in 2011, and he knew right away that he'd found his long-lost Les Paul Custom.
The '54 Les Paul features a solid mahogany body with no weight relief and a single-piece mahogany neck. Its fretboard is ebony, with mother-of-pearl block inlays, and hand-rolled binding up and down the fingerboard, as well as on the body and headstock. The guitar has an ABR bridge and stopbar tailpiece. In place of two stock P90s, it had three custom-wound humbuckers, which replaced the PAFs that were in place in 1970.
Frampton still owns the Phenix Les Paul, bringing it out for the Frampton Comes Alive classics on tour to this day.
1955 Fender Stratocaster
| | |
| --- | --- |
| Finish | Red |
| Years Used | 1973 to 1980 |
In the video above, Frampton can be seen brandishing a red Fender Stratocaster, a far cry from the black Les Paul for which he is most famous. However, Peter Frampton proudly played this red Stratocaster for decades, including on Frampton Comes Alive, perhaps most famously on "Show Me The Way", as in the above video.
The original "Show Me The Way" Stratocaster featured a one-piece maple neck and maple fretboard. For electronics, it had a five-way pickup switch to choose between the three single-coil Fender pickups. Frampton's Stratocaster had an alder body, painted the distinctive fire-engine red seen in the above video.
The red Strat had its black pickguard swapped out for white at some point in the mid-70s, but it was sadly yet another victim of the Venezuela plane crash.
Fender Hank Marvin Signature Stratocaster

| | |
| --- | --- |
| Finish | Fiesta Red/Orange |
| Years Used | 2010 to Present |
In 2010, Frampton used a Hank Marvin signature Stratocaster. Frampton, a boyhood fan of Marvin's band The Shadows, initially played a red Strat in imitation of this early British guitar hero. His use of the Hank Marvin Strat dates back to at least 2010, if not earlier.
The Hank Marvin Stratocaster is heavily based on Marvin's own 1963 model. Finished in a bold fiesta red-ish color, it features gold hardware and a maple fretboard.
The Marvin Strat has an ash body, 21 frets, and Kinman Vintage Single Coil pickups rather than Fender's stock Strat pickups. Its bridge features special Gotoh steel saddles and a synchronized tremolo arm.
Frampton used this guitar for "Show Me The Way".
Gibson Peter Frampton Signature Les Paul Custom

| | |
| --- | --- |
| Finish | Black |
| Years Used | 2001 to 2011 |
Around ten years before his famous Les Paul Custom returned, Gibson built Peter Frampton a signature model. This guitar was based heavily on his original Comes Alive Les Paul, although as the original was still languishing in Curacao at the time much of its recreation is based on Gibson's records and Frampton's own memory.
The Frampton signature Les Paul was an effort by Gibson to recapture some of the magic of the original. Frampton had tried various Les Pauls over the years but didn't take a liking to any of them. Most were too heavy for Peter Frampton, who seemed to prefer a lighter instrument, particularly as he was getting older.
To accommodate this, the signature Les Paul was built using chambered mahogany. The mahogany neck is far slimmer than that found on most Les Pauls, closer to a 1960s profile than the famous 1959 "baseball bat" neck.
Of course, this guitar features three open-coil humbucking pickups with cream pickups. The middle pickup is always on, despite the guitar's three-way pickup selector. Frampton explained this choice in an interview with Vintage Guitar:
"The center pickup isn't part of the switch at all, and is adjusted by the bottom volume and tone knobs; you blend it in. It's always on, as was the case for the original three-pickups Customs, but you can turn just the middle pickup off by using the bottom volume control."
Manipulating the tone control like this allows this Les Paul to emulate a Stratocaster-like tone. Each of the three open-coil humbuckers was a custom-built model for the Frampton Les Paul. The signature line was retired upon Frampton's receipt of his original Les Paul Custom.
Frampton's own signature model was a victim of the 2010 Nashville flood, and its remains were auctioned for charity.
Gretsch 6128 Duo Jet

| | |
| --- | --- |
| Finish | Black |
| Years Used | 1968 to Present |
Before he was famous for his iconic Gibson Les Paul custom, Peter Frampton played a Gretsch Duo Jet in Humble Pie. Frampton picked this guitar up in 1968. As such it's definitely a pre-1968 model, and was possibly even bought new, as Humble Pie was a successful "supergroup".
Frampton's Duo Jet had thumbnail fretboard inlays, a black finish, and two humbucking FilterTron pickups. In accordance with Frampton's strong preference for lighter guitars, the Duo Jet features a semi-solid body, heavily routed with pockets inside.
Interestingly, considering that Frampton's Jet was superseded by his iconic Les Paul, the Gretsch Duo Jet was actually first introduced to compete with the Gibson Les Paul. It featured a mahogany body with single cutaway and Bigbsy tailpiece, with Gretsch's iconic multitude of switches and knobs to fine-tune the guitar's tone.
The guitar featured independent controls for the pickups as well as a tone switch and master volume.
The Gretsch stopped appearing in the late 1960s, but it still belongs to Peter Frampton. He can be seen playing this guitar, in astonishingly good condition for its age, right at the end of the below video.
1964 Gibson ES-335

| | |
| --- | --- |
| Finish | Cherry Red/ Tobacco Burst |
| Years Used | 1968 to Present |
As can be seen in the above performance of "I Don't Need No Doctor", Frampton was a fan of the Gibson 335 Hollowbody during Humble Pie's early years. As with his Les Pauls and Stratocaster, Frampton's 335 combines a lightweight guitar with a monstrous, versatile tone.
Gibson's ES series represented the cream of their crop at the time, the pinnacle of electric guitar craftsmanship. In 1958, when Gibson first introduced the 335, it was the culmination of all Gibson's guitar-building expertise.
The 335 was Gibson's attempt to marry the success of their early hollow-bodies, which were popular among jazz and blues musicians, with the Les Paul. The 335 aimed to provide the unamplified volume and warmth of the hollow-body guitar combined with the reduced feedback and legendary sustain of a Les Paul. The guitar's design reflects these aspirations. The 335 has a solid center block with two hollow maple "wings" on either side to comprise the large body, which dwarfs the diminutive Frampton in the above video. It features two violin-like F-holes in the body, one in each wing.
Peter Frampton played a 1964 335 with block inlays rather than the dots featured on earlier models. The 1964 335 had a maple body with center block, a mahogany neck, and a rosewood fretboard. The guitar came with twin Gibson humbucking pickups and a stop tailpiece. The headstock is unbound, and features vintage tulip-style tuners.
Frampton's 335 was relegated to backup duty once he bought the famous Les Paul Custom, but it continued to appear throughout his career in various guises. Peter Frampton's fondness for Gibson 335 hollow-bodies never really faded, as he can be seen playing a hollow body in the below performance of "Show Me The Way":
Unfortunately, Peter Frampton's original 335 was lost in the Nashville flood that claimed many of his vintage guitars. He has since replaced the red 335 with an exact twin, another 1964 model in the same color. Frampton uses the replacement 335 to this day. It's also one of my personal favorite Peter Frampton guitars of all time.
1960 Gibson Les Paul Standard

| | |
| --- | --- |
| Finish | Sunburst |
| Years Used | 1973 to Present |
After he fell in love with the Les Paul Custom, it was only a matter of time before Frampton was seduced by the charm of a Les Paul Standard. This gorgeous 1960 Standard in sunburst has Frampton's favored slender neck, but all the heft of a classic Les Paul body. While it might not be the classical Peter LP we're used to, this staple has remained in his rig making regular appearances as a replacement for his signature model.
The '60 Standard had a solid mahogany body with a flamed maple cap, as seen in the picture above. The neck was mahogany, with a rosewood fretboard and mother-of-pearl trapezoid fret inlays as well as three-a-side tuners on the headstock. Frampton kept the guitar entirely stock, except for the tuning heads and the bridge, which were weathered and worn from age. The bridge was so worn, in fact, that the guitar barely stayed in tune, so Frampton replaced it with an aged nickel TonePros bridge.
The 1960 burst Peter Frampton plays today is his number two guitar, second only to the Les Paul Custom. It originally belonged to JJ Cale, before Frampton picked it up. It's unclear if this is the same guitar as he was playing in the late 1960s with Humble Pie, or if that was a different instrument.
Peter Frampton also used a 1960 reissue handcrafted by luthier Tom Murphy, which was similarly damaged in the Nashville flood. It was replaced by a near-exact replica, built in the Gibson Custom Shop by Rick Gembar and Mike McGuire.
All of Frampton's 1960 spec Les Pauls use PAF-style pickups. The 1960 has its original Gibson PAFs, but the Murphy features custom-wound Murphy-built PAF-style pickups in loving imitation of the legendary 1960 burst.
Martin D-45

| | |
| --- | --- |
| Finish | Natural |
| Years Used | 1971 |
When Frampton was in Humble Pie, he put "all the money I had left" on a Martin D-45. The D-45 was the cream of the Martin crop, arguably the best acoustic guitar the revered American makers ever built. On the D-45, he wrote "Lines on My Face", but in yet another turn of terrible luck for Peter Frampton's guitars, his treasured D-45 was stolen. This was so traumatic that Frampton was turned off by Martin guitars for decades, but eventually, he spoke to Martin master luthier Dick Boak who agreed to build him a replacement. This replacement would be one of Frampton's first signature models, if not the very first, the Martin D-42.
The second-wave D-45, first introduced in 1968, was at the time the most expensive flat-top guitar ever built. The guitar featured a mahogany neck with an ebony fretboard. The body was made from a solid German spruce top and rosewood back and sides, giving the D-45 its warm, clear voice. Today, Martins from this era frequently sell for close to $100,000.00, so whoever stole Frampton's original will be hoping they got a good deal for it.
Gibson Custom SG

| | |
| --- | --- |
| Finish | Cream White |
| Years Used | 1969 to Present |
In the above video, Frampton plays a distinctive white Gibson SG Custom, a three-pickup model first introduced in 1961. The three-pickup Custom in white actually belonged to Humble Pie singer Steve Marriott.
The SG Custom had a thin mahogany body with a mahogany neck, capped with an ebony fretboard. The Custom in the above video has a stock Gibson vibrato arm, three humbucking pickups, and the smaller "batwing" pickguard.
Frampton today plays a 1962 SG Standard, the same one he recorded Humble Pie's Town and Country with. The '62 can be seen in the below picture. The 1962 guitar has open-coil pickups, a popular modification to these vintage instruments. Early Gibson humbuckers were quieter, with lower output than modern pickups. Guitarists looking for greater volume and overdrive often removed the pickup covers, resulting in the open-coil look for which Peter Frampton is famous for.
Custom "Frampton's Camel" Martin D-42

| | |
| --- | --- |
| Finish | Natural |
| Years Used | Unspecified to Present |
The Dick Boak D-42 is a beautiful instrument, custom-built for Peter Frampton in place of his stolen D-45. Dick Boak endeavored to replace the D-45 with a slightly different guitar, built to accommodate Frampton's personal preferences for lightness and slender necks. Like the D-45, this is a classic dreadnought shape.
The D-42 features a solid sitka spruce top, and solid rosewood back and sides just like a vintage D-45. Most notably, it features a custom pearl inlay in the headstock in the shape of a camel, so named for Frampton's second solo studio album. Its ebony fretboard and natural finish complete the classy, understated look of this stunning guitar. The D-42's warm, articulate sound can be heard in the Tiny Desk concert below.
Frampton uses an LR Baggs pickup for this guitar's amplified sound.
1964 Epiphone Texan

| | |
| --- | --- |
| Finish | Natural |
| Years Used | 1964 to Present |
When Frampton joined Humble Pie in 1968, he immediately realized he needed a quality acoustic guitar. He sent a roadie out to buy one, and the roadie returned with this Epiphone Texan. During the 60s, most Gibson guitars were sold in US, while Epiphones were shipped to the UK.
The Texan would go on to be one of Peter Frampton's main acoustic guitars, appearing throughout Humble Pie's career as well as in the acoustic section of Frampton Comes Alive. The Texan was one of the few guitars to actually survive the Nashville flood, and remains in his possession to this day.
Table Showing Each Guitar Peter Framotom Played at Every Point in His Career
| Make | Model | Color/Finish | Years |
| --- | --- | --- | --- |
| Epiphone | 1964 Texan | Natural | 1964 to Present |
| Gibson | 1964 ES-335 | Cherry Red/Tobacco Burst | 1968 to Present |
| Gretsch | 6128 Duo Jet | Black | 1968 to Present |
| Gibson | Custom SG | Cream White | 1969 to Present |
| Gibson | 1954 Les Paul Custom | Black | 1971 to Present |
| Martin | D-45 | Natural | 1971 |
| Fender | 1954 Stratocaster | Red | 1973 to 1980 |
| Gibson | Les Paul Standard | Sunburst | 1973 to Present |
| Gibson | Peter Frampton Signature Les Paul Custom | Black | 2001 to 2011 |
| Fender | Hank Marvin Signature Stratocaster | Fiesta Red/Orange | 2010 to Present |
| Martin | Custom "Frampton's Camel" D-42 | Natural | Unspecified to Present |
Peter Frampton Amps Overview
Humble Pie were early devotees of the big, British hard rock sound of Marshall and Hiwatt amps. Like many of his early hard rock contemporaries, Frampton was a fan of the massive volume and gain available from Jim Marshall's London brand, and used them loyally throughout his career. Frampton has also historically flirted with other major amps to achieve cleaner sounds, such as a variety of vintage Fender amplifiers. Here, we take a look at the classic amps Frampton used throughout his long, storied career.
Marshall Super Lead
Like the other rock bands shaking walls and windows in London in the sixties, Peter Frampton and Humble Pie were loyal Marshall players.
Peter Frampton, when he played with Humble Pie, played straight into the amp with no effects. He used both 100-watt heads and a 50-watt amplifier. These led to a Marshall 1960a angled cabinet. The original Super Leads had no master volume, and Frampton used EL34 tubes in his massive Marshall stack. These provided overdrive and compression at far lower volumes than Fender or Vox amps were able to accomplish, creating the trademark British hard rock sound.
Today, Frampton uses three Marshall Super Leads, which have been modified by Jose Arredondo to include a master volume knob and effects loop. The main amp is actually a vintage model from the 1970s, a JMP with an extra EL34 tube "for some extra overloading situation for some nice distortion there". The second Marshall, a copy of the first, is exclusively for use with the talkbox effect, while the other is a spare.
The roar and snap of Frampton's Marshall stack can be heard in the below audio from the Fillmore East, in New York City.
Fender Bassman AB165 Amp
As seen in the above video, Frampton uses a Fender Bassman for his clean tone live. The Fender Basman is, as the name implies, a bass amp, rather than a guitar amp. The Bassman was actually the circuit on which Jim Marshall based the Super Lead. Frampton uses a Sixties "blackface" Bassman, with a GZ34 rectifier tube with 6SC7 or 6SL7GT preamp tubes and two 5881 power tubes.
Frampton uses the Fender for clean sounds, while the array of Marshalls handles his overdriven tones.
Peter Frampton Pedals and Effects Overview
Although Frampton was, early on, an adherent to the plug-and-play method, once he went solo Peter Frampton quickly adopted a broad array of effects. He is perhaps most associated with the "talk box" effect, used heavily on "Show Me the Way" as well as "Do You Feel Like We Do?", although he has also used phasers, chorus, and a coveted Klon Centaur. Today, Frampton carries around an entire rack of effects, as seen in the image above. He uses both front and back end effects, between the guitar and amp, then again in the amp's effects loop.
Many of Frampton's effects are detailed in the below video, but we'll take a close look at the key tones he uses to this day.
Talk Box
It would be remiss to discuss Peter Frampton's effects and ignore the talk box, most famously featured on Frampton Comes Alive. The full fourteen-minute version of "Do You Feel Like We Do?" from this album features an extended talkbox solo.
He was first introduced to the talk box during recording sessions for George Harrison's All Things Must Pass. Pete Drake, playing pedal steel on the record, asked Frampton if he'd ever heard of the talk box, and showed his own model to Peter Frampton right there at Abbey Road. He described the experience as thinking he'd died and gone to Heaven.
The talkbox allows a guitarist to place a tube in their mouth and shape the sound of their guitar by forming words around the tube. This signal is carried to the amplifier and the robotic "talk" sound is achieved. Frampton was able to use this effect to form decipherable words and sentences, interacting with the audience at live shows. Frampton's original talk box was built by engineer Bob Heil, as requested by Frampton's then-girlfriend. This was a fiberglass box with a 100-watt high-powered driver, and Frampton spent weeks perfecting his mastery of the mysterious little box.
Today, Frampton uses a talk box from his own brand of effects, Framptone. This model was specifically optimized for use with overdrive to achieve the iconic Frampton Comes Alive tone as well as a variety of robotic voice-like sounds.
Klon Centaur
There's little that we can say about the Klon Centaur that hasn't already been written. The Centaur is one of the most famous overdrive pedals of all time, with originals worth thousands of dollars today. The Centaur is so coveted for its ability to add overdrive to a guitar's sound without substantially changing the sound of the guitar. This is referred to as a transparent overdrive effect, one which Frampton uses live.
Frampton uses his Centaur in the front end of his amp. Frampton's is an original one that he's "had for years, and love it, it's just the one for me".
Fulltone OCD
Frampton uses the Fulltone Obsessive Compulsive Drive as an alternativ to his Klon. According to Peter Frampton, both drives are perfect for different things.
The OCD is a touch-sensitive overdrive that uses Mosfet clipping devices to achieve its signature sound. Frampton makes great use of dynamic control, picking harder or softer for different tones, in his playing, which seems to be the source of his affection for the OCD.
Foxx Tone Machine
Frampton uses the Foxx Tone Machine to achieve a fuzzed-out distorted sound reminiscent of Jimi Hendrix. He's used the Tone Machine for a long time, preferring its thin, "sky-high" sound in conjunction with a delay. He uses it for a single effect during his live set, "maybe fifteen seconds a night".
Electro-Harmonix POG
The EHX POG stands for Polyphonic Octave Generator, which is precisely what Frampton uses it for. Frampton uses the POG to mimic the sound of an organ, filling octaves above and below the chords he is fretting on the guitar.
MXR Phase 90
Frampton used an original script MXR Phase 90 on Frampton Comes Alive, and has a different Phase 90 of the same vintage. The subtle phasing sound can be heard all over Comes Alive, and is used during the songs from that album in Frampton's modern live set.
Mu-Tron III Envelope Filters
Frampton uses two Mu-tron III filters for an "auto-wah" sound, heavily featured on his version of Soundgarden's "Black Hole Sun". Each Mu-Tron is for a different octave, one for low and the other for high. These were modded by Arthur Sloatman, a Zappa alumnus.
Korg SDD-3000 Programmable Digital Delay Pedal
Frampton's Korg delay pedal sits in the effects loop of his amp. He enjoyed the original Korg delay, which was a rack-mounted effect, so much that he bought this updated version in pedal form for use on tour. The pedal has a particular preamp sound that Frampton prefers. He keeps the Korg set to a warm, decaying delay sound, and uses a variety of presets.
Boss Chorus Ensemble
Frampton has an original Boss Chorus Ensemble, which he uses for the E-bow intro to "Black Hole Sun". Like the Mu-Tron it is used briefly, for only a few seconds per night, but it's an integral part of Frampton's effects setup.
Gig-FX Pro Chop
Peter Frampton uses the Gig-FX Pro Chop to provide an electronic chopped sound to his guitar. This runs through the back end of his amp and provides a rhythmic, chopped sound similar to that of an organ or synthesizer.
Dunlop Bob Bradshaw Wah
"It's the meatiest wah there is", said Frampton of his Dunlop Bob Bradshaw Wah. He uses this effect for a controllable alternative to the auto-wah setup of his Gig-FX.
Digitech Whammy
Frampton uses the Whammy effect similarly to Rage Against the Machine's Tom Morello, for a foot-controlled octave effect. Frampton himself concedes that his use of this effect is nowhere near as extreme as Morello's, it's clear that his use of the octave is not dissimilar to that of the Rage Against the Machine and Audioslave axeman.
MXR Micro Amp
The MXR Micro Amp is a small preamp pedal with a single knob to control the level of gain going to or from the amplifier. Frampton noticed that, when his effects loop pedals were disengaged, he was losing a small amount of volume and gain in his signal. To solve this problem, he uses the MXR micro amp to ensure that his back-end pedalboard provides an equal amount of gain to his front-loaded effects, regardless of whether the pedals are on or off.
Axess Electronics FX1 MIDI Footcontroller
Gone are the days of Frampton's basic Les Paul-into-Marshall setup! With so many effects in so many positions, used for such a sheer variety of tones, often within a single song, Frampton needed a way to easily control his tone.
Peter Frampton's solution was to deploy a "mission control" unit, seen in the image above, from which he can dial in any combination of pedals, to ensure maximum tonal control.
Of his controller, Frampton said:
"I just love this. I know it inside out, how to program it, I program it from my laptop on the bus after a gig." Frampton will often tinker with his settings on this controller on the tour bus between gigs, before emailing these updates to his guitar tech to ensure his preferences are recorded the next night.
Using this, Frampton can change the setlist to his liking, and he can use each switch to turn an effect in his setup on or off. He can also use a variety of presets as well as set the parameters of a few pedals and tweak to his preference. Frampton uses six presets for each song, requiring frequent and masterful use of this starship-like device.
He can with the touch of a button achieve radically different tones within a single song, an absolute must for a dedicated tone-tinkerer like Peter Frampton.
Wrap Up
Appropriately for such a long career, Peter has employed a broad variety of guitars to deliver his melodic, slinky lead playing. Frampton's solo career built on this success, including the landmark album Frampton, Comes Alive where he jumped to massive Rock N' Roll stardom basically overnight.
With such a long and storied career to his name, Peter Frampton is one of the most influential living guitar players. Few men can lay claim to successful careers over six – now leading into seven – decades. Peter Frampton still tours and records to this day, serenading adoring audiences with soulful renditions of his classic hits.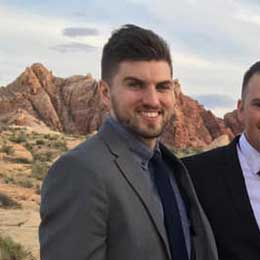 My name is Chris and I've had a passion for music and guitars for as long as I can remember. I started this website with some of my friends who are musicians, music teachers, gear heads, and music enthusiasts so we could provide high-quality guitar and music-related content.
I've been playing guitar since I was 13 years old and am an avid collector. Amps, pedals, guitars, bass, drums, microphones, studio, and recording gear, I love it all.
I was born and raised in Western Pennsylvania. My background is in Electrical Engineering, earning a Bachelor's degree from Youngstown State University. With my engineering experience, I've developed as a designer of guitar amplifiers and effects. A true passion of mine, I've designed, built, and repaired a wide range of guitar amps and electronics. Here at the Guitar Lobby, our aim is to share our passion for Music and gear with the rest of the music community.