The first decade of the new and current millennium was a time for innovation and revivals, shaping the line of approach from Rock N' Roll to new inputs of popular music. Alternative Rock saw a revitalizing new scene and entry towards a limbo between mainstream and underground.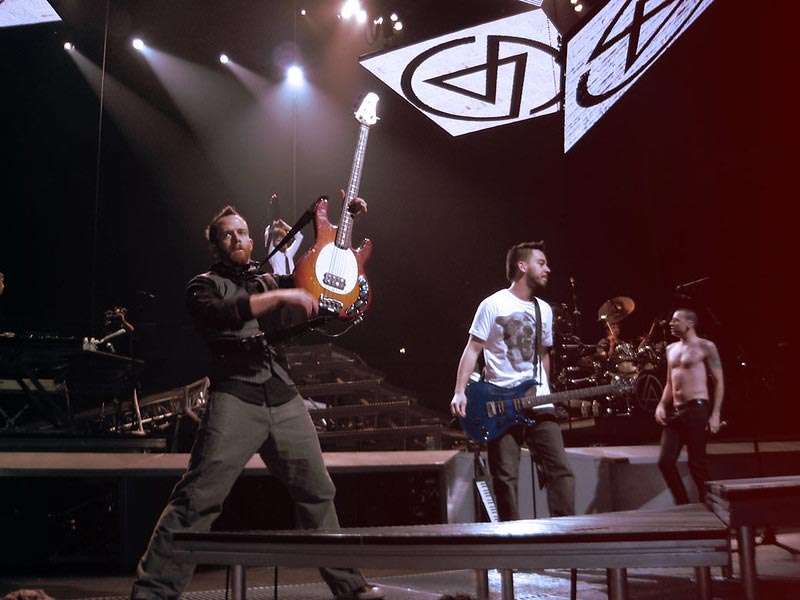 Post punk tendencies became a trend, and goth-emo music became a dominant movement in America, as a result of putting the breaks on grunge music that would result in a sheer blissful era that despite being gone, it is a tender memory. The 2000s remains defined by its diverse genres and divergent sonic experiences, particularly the rise of the DIY globalized phenomenon of truly independent artists. In the rest of this article, we'll be discussing all the best rock bands of the 2000s.
Here is a List of the Best Rock Bands of the 2000s
24. Wilco
Twenty years ago, they were called "American Radiohead", thanks to a "not quite folk, not entirely alt rock" quality to their music, which earned them the label of electronic Americana. Despite forming in 1994, Wilco was sidelined and their cult status was eclipsed by the rise of contemporary acts such as Pavement and Green Day. However, the band first made their mark in 2001 with the release of their fourth studio installment Yankee Hotel Foxtrot, as they had matured from their heavy country rock sound to their now trademarked sound of eclectic electronica blend with alt rock and a hint of all genres in one.
Yankee Hotel Foxtrot is arguably one of the most important American records of the 21st century, its history is as rich as the songs in it. After a yearlong feud with Warner Bros Records, Wilco released the record to be streamed from their official website, garnering a massive fandom before its official release to the market in 2001. The album debuted as number 13 on the Billboard 200, thanks to the musical complexity in it, Wilco took the American mainstream market by surprise, rated as a perfect 10 by Pitchfork, as it delivered a rich exotic masterpiece that was ahead of its time. After their mainstream debut, the band earned enough confidence to delve deeper into experimental elements with their follow up 2004 tenure, A Ghost is Born. Both Rolling Stone, and Pop Matters magazine, praised the album citing it as an eerie and illuminating recording for the new millennium, earning a Grammy Award for Best Alternative Album, Wilco had officially broken from their underdog status and became a world-renowned act.
Ever since their breakthrough in the 2000s, Wilco established themselves as a household name and one of the most prominent pioneering groups of the last three decades. Now a more matured project, the band continues to tour and to expand their stylistic repertoire with a pioneering quality that has defined them throughout time, New York Times praised Wilco and cited: "With roots rock as reached back to proven materials: the twang of country, the steady chug of 1960s rock, the undulating sheen of the Beach Boys, the honky-tonk hymns of the Band and the melodic symmetries of pop."
23. Vampire Weekend
Upbeat, smooth, sunny, and joyful, Vampire Weekend is one of the most celebrated bands around the globe. Forming in 2006 the band is far from being the loudest around but its fiercely adored and charismatic performances have spawned one of the most unique acts of diverse indie blends of rock, pop, and avant-garde sound engineering. Releasing their self-produced eponymous debut album by 2008, Vampire Weekend quickly caught up to the media's radar, ranking multiple Top lists including 24 on Rolling Stone's 100 greatest debut albums of all time and number for on Billboard's Top Rock Albums chart. Now packing a steady, loyal and large fanbase, the band is often hailed as one of the main exponents of alternative and indie music, Vampire Weekend has cemented the path for a list of artists.
With intricate, poetic, humorous lyricism and meticulous attention to musical detail, Vampire Weekend managed to stand out in their genre and their contemporaries. Melodious and often enough cinematic tunes that deliver poetic realism have been at the essence of their installments and live performances, as their approach to composition is one that unveils stories with unique contrasts of content and charm. Delving into retroelements for their preppy sounding essence, there's a tendency of this band to provide down to earth intellectual tunes, a trait that made Vampire Weekend kings of the later 2000s.
With an almost impeccable track record, Vampire Weekend continues to prove their worth and acclaim with each new release. Packed with summer vibes yet filled with melancholic undertones, the band's unique and contrasting style is more than enough reason to be hooked to the indie sensations. The band has delivered an astonishing variety of singles that count as brain candy, a quality that has spawned comparison to Weezer, with Vampire Weekend posing as their popish modern counterpart. Recent years have seen this act as a headliner and a regular name on quintessential festivals such as Lollapalooza and Glastonbury, and it's not hard see why, as years go by, the band has enjoyed a remarkable escalating status, from indie darlings to a now matured cornerstone for modern pop-rock.
22. Kasabian
The killer swagger of Oasis, the stylishness of Primal Scream, and the freshness of The Stone Roses all combined in one eclectic electronic space input on alternative music. Kasabian has been a hard to ignore presence ever since they first popped out of Leicester and into the studio in 2004, with the release of their eponymous studio debut, and the colossal success of their timeless electronic rock single Club Foot. Kasabian went through the 2000s reinventing rock music and becoming one of the quintessential British acts of the decade, blending alternative, indie, and electronic pop rock elements to their unique essence and sound. This band makes a rock show feel like a club on a Saturday night and vice versa, now a frequent name on major festival line-ups Kasabian has not only withstood the test of time, but it has evolved with trends while staying true to their timeless Rock N' Roll nature.
Becoming massively prolific since the latter half of the 00s, proving themselves as clever historians of British rock music, and vaulting as anthemic authors particularly as a live act. Propelled by the psychedelic strength and success of Test Transmission, Club Foot among other astral boogie tunes, Kasabian's debut tenure exemplified their knack for captivating an entire decade as well as the rock audience with purely original music. Their 2006 follow up Empire performed better, debuting as number one on the UK Album Charts. On another hand, it met with mixed reviews and criticism. As a shift in sound was expected from the band, and its lyricism was controversial, but not all major magazines slammed the band, NME's Dan Martin went to describe the installment:
"Through sheer, bloody-minded relief, weapons-graded stamina and a big, big imagination, Kasabian have willed themselves into brilliance"
Kasabian took the British mainstream scene by storm with a sheer brutal electronic input that spawned a massive reminiscence to the Madchester era. Inspiring youngsters of the 2000s to delve into baggy pants and druggy dancing with their strong dance foundations roots and classic Rock N' Roll textures their sound. After taking home an NME award back in 2007 the band solidified their status as legends in the making, one that was sealed by their headliner act in Glastonbury a few years ago.
21. The Kooks
Loud, rowdy, and experimental, The Kooks blasted a pop-oriented version of Rock music within the indie hyped period of the mid 2000s. Dating back to 2004, The Kooks drew inspiration from the 1960s British invasion of America– naming the then four-man band after Bowie's song, Kooks. Capturing the spirit of the leading Britishmania bands and combining newer music elements, The Kooks have garnered the attention and renown from critics and diverse audiences alike due to their fresh input on pop-rock.
With a condensed blend of ska, reggae with Luke Pritchard's distinctive vocals, The Kooks explores both Rock 'n' Roll and New Wave pop elements that give the band a unique outlook to the indie genre. Their debut album, Inside In/Inside Out paved the way to the band's exposure, with their most successful track and flagship single, Naïve,. Channeling a revival for the Britpop era for a slightly younger and later generation, the band along with the Arctic Monkeys and The Libertines spawned a new generation of British guitar music.
Inside In/Inside Out achieved quadruple platinum status almost immediately, although it was eclipsed by contemporary releases, The Kooks posed for a mainstream friendly bridge for a generation that was eager to find out more and more about the music scene of the UK. Their follow up tenure Konk debuted as number one in the UK Album charts and turned The Kooks into a global export. As one of the few British acts that made their way into America during the earliest half of the 00s, The Kooks would later become one of the standard acts of major music festivals around the globe.
20. Kings of Leon
Is there a way to add blues to a southern roots-based band? There is, and it comes with a particular pop twist, and its name is Kings of Leon, or so it was during their initial stages, which garnered critical and commercial success in the UK. After being embraced on the other side of the pond with massive top 40 singles and numerous Brit Awards, the Nashville based Kings of Leon finally broke the American mainstream with their 2008 fourth studio album, Only By the Night. The effort charted as number four on various Billboard charts including the 200, propelled by the massive airplay of its chart-topping singles, Sex on Fire, Use Somebody. The band became a hit machine in America, achieving their first platinum certification.
Even though much of their prominent career followed their 2010 studio installment Come Around Sundown, none of it would have been possible without their early steps towards international stardom. Because of the Times for one paved the band's reputation since 2007, allowing the band to sell out major venues around Europe, among them London's O2 Arena in 2009, a performance that sealed Kings of Leon as a remarkable act that would, later on, take home two Grammy awards for Best Rock Performance and Best Rock Song for Use Somebody.
To this date, Kings of Leon is known as a chart blazing group, and more recent ones have seen them with a more garage and alternative oriented sound after delivering anthemic tunes for the late 2000s. The bottom line is that Kings of Leon certainly deserves a spot on this list and is easily one of the best 2000s rock bands.
19. The Killers
Electrifying, fascinating, stylish, and exquisite, The Killers have rocked their way into the music industry since the early 2000s. Responsible for making one of the most emblematic Rock jewels of the 21st century, Mr. Brightside, this Las Vegas rockers have remained relevant since day one. Filled with chart topping hits, The Killers are packed with Brandon Flowers' iconic dramacholic vocal style contrasted by powerful and funky instrumentals blend to a perfect cocktail of neon brilliance. Reaching the charts from their very first single, Somebody Told Me, the band peaked at number 10 at the Billboard Hot 100, becoming a skyrocketing success from the beginning. Filled with an intriguing aura, The Killers have been audiences and critics sweethearts during the 2000s.
The Nevada aggrupation formed with Flowers responding to an ad by fellow band member, Dave Keuning, where they bonded over music and named themselves The Killers after the fake band in a New Order video. Having written and composed Mr. Brightside in late 2001, until August 2003, when they were signed to Independent Label Lizard King Records. Within a year of their mainstream dominant debut, The Killers premiered their first album, Hot Fuss, which peaked at number seven on the Billboard 200. Metacritic described the album as "a delicious puree of Blur, Pulp, and the Cure, loading Hot Fuss with stylish synth-pop effects and big blazing choruses."
Earning five Grammy nominations during their career, including Best Rock Song and Best Rock Album, The Killers have become a renowned name during the longevity of their ongoing journey. Never afraid of change, the band has always enjoyed a talent for exploring and exposing the many fruits and joys of sorrow, a trait that they've signatured since their very early stages.
With an impeccable style and electrifying stage presence, The Killers' made their impact on the beginning of the millennium with glittery unique brilliance. Proving their dynamism and diverse style, from upbeat, cheerful, and as hopeful as the Nevada dessert to devastatingly heartbreaking. Continuously changing their sound, The Killers have brought their loyal listeners hints of electronic, dance, and even amping it up to a more punkish influenced genre that is complemented by their sometimes cryptic lyricism. One of the highest-selling bands of the United States, The Killers have established themselves as one of the most important Rock bands in modern music history. With seven Top Ten singles throughout their career and massive scale collaborations with Lindsey Buckingham and Robert Smith, there is no wondering whether this band will soon enough be hailed as one of the greatest. The Killers is easily one of the best early 2000s rock bands.
Popular Related Article: The Greatest Red Hot Chili Peppers Songs of All Time
18. The Libertines
The act that condensed most of the classic British punk, and delivered an undated unique blend of pure independent sound that would mark Britain's underground scene. In 2002 The Libertines released their debut installment, Up the Bracket, with a sloppy energetic trademarked charm that waged a period of comparison with their American parallels, The Strokes. The Libertines became the stepping stone for the resurgence of the British alternative/indie punk rock scene, channeling timeless shrieks, pop melodies with noise/rock peaks. Their melodic nature made them mainstream friendly and a 2000s signature, while their aggressive almost arrogant essence garnered them massive success and fierce devotees.
The Libertines were a short live period of grandeur in Rock N' Roll history, as their debut peaked at number 35 on the UK Albums Chart it also made its way as one of the greatest debuts of all time. Ranking on NME's and Rolling Stones list as one of the greatest recordings ever made as soon as it was out of the oven. Their 2004 eponymous follow up on another hand, debuted as number one on British charts, as well as rankings as one f the best studio installments once again. Offering a taste of pure Brit revival, the band garnered massive renown on European and British underground circuits, but was soon eclipsed by inner turmoil within the members.
Some may argue that The Libertines had an even greater impact on the 2000s than The Strokes. Their first two tenures had a neatly retro yet unique blend of influences al filtered through a garage, alternative, and fresh punk rock essence only they can offer. With cockney slang in their songs and signature Guerilla performances, The Libertines were often praised for their close relationship with their audience, while becoming inherent to the identity of underground and counterculture during the earliest years of the millennium.
17. Queens of the Stone Age
Diverse, Grammy nominated, riff driven oh so good Queens of the Stone Age blasted into the 2000s with a unique blend of stoner, alternative, and robot rock. There is no particular genre to describe such a colossal project, one that draws inspiration from blues-based riffs, grunge, and their unique ability to deliver alt-hit after hit call them whatever you want but they are perhaps one of the latest highest exponents of heavy Rock N' Roll. Despite being introduced in the late 90s, it was their sophomore tenure Rated-R that paved the way for their massive success in the year 2000.
After breaking the mainstream with a gold certification in the UK, Queens of the Stone Age introduced the world to their stoner content and built enough confidence to delve further into experimental guitar music. Upon their worldwide release of Songs for the Deaf the band achieved further exposure and success, earning their first accolade in the U.S, a gold certification, and peaking on the Billboard 200 charts as number 17. Thanks to collaborations with Dave Grohl who provided drumming in both studio and live, and outstanding delivery of the unique, Queens of the Stone Age became the household name they are today. With several classic hit tunes like Little Sister, 3s&7s, and more recently The Way You Used to Do, QOTSA marked an era as the heaviest alt rockers.
Due to their reputation and Homme's role as a producer and influential figure in the music industry, the band has seen valuable collaborations and projects since the past decade. Among their related acts, Arctic Monkeys, Foo Fighters, Spinnerette, and even Iggy Pop. Cracking four Top 20 albums in America and still more to come, Queens of the Stone Age is an undisputed, quintessential act for Rock music. An ever-fascinating band Josh Homme's unparalleled lyricism, vocal style, and approach to composition has been a critic enigma since their first breakthrough to the mainstream, Homme explained:
"Where the poetry seems to be is when you start in the dark and reach for the light—that's what makes it not depressing to me…"
16. Coldplay
Electronic, Rock, soft balladry – you name it – Coldplay can steal the show in almost any genre there is out there. Undoubtedly one of the leading Rock oriented bands in the 2000s, Coldplay carries a power and sound unlike any other. The band picked up the banner from the 90s Britpop era, evolving into a unique input in popular music. Filled with a psychedelic sound, Coldplay took up the experimental game an extra notch and brought along the soundtrack of a decade. The British aggrupation's debut album, Parachutes was received with massive critical and audience acclaim, making it into the year-end UK Charts at number nine, and peaking at number fifty-one at the Billboard 200. Rising to fame at an unprecedented fast-pace, Coldplay was welcomed into the twenty-first century with eager and open arms.
One of the first British bands to break America after decades, Coldplay became a sensational hit, with almost non-stop radio play and constantly sold out arenas. With their formation dating back to 1996, it wasn't until the year 2000 that they released their first album. The Parachutes record skyrocketed the band into colossal success, becoming one of the world's best-selling acts and packing one of the largest audiences in current music history. However, it wasn't until Coldplay was crafting their own version of Sgt. Pepper, Viva La Vida, that the band became one of the most acclaimed bands of recent times.
The band's success and talent have amassed twenty-nine Grammy Award nominations from which they won seven, Best Alternative Music Album, Record of The Year, Best Rock Album, and Song of The Year. With constant media recognition and critical praise at every turn, Coldplay's addition to the music industry was one of the greatest the turn of the millennium could have.
From psychedelic, baroque, and experimental to straight-forward and light-hearted, Coldplay marks as one of the most important artists of the 2000s. The British quintet continues to release hit after hit, with an ever-present switch in sound after each new tenure. A never before seen talent with one-of-a-kind passion and spirit, without a doubt, Coldplay's sonic palette helped shape and form the music of the early 21st century.
15. The Black Keys
From garage rehearsing duo, to star dominant figures, if there's any band that provides us a bypassed approach to blues filtered with raw garage energy, that would be The Black Keys. Despite enjoying a considerable massive breakthrough since 2010, their basic and more humble years leading to this were essential and nothing short of greatness and refreshing during the 2000s. As self-produced indie rockers, these blues brothers really put fingers inside an energy socket ever since they first popped out Akron, Ohio.
The mainstream starting point for The Black Keys was in 2006 when they first signed to Nonesuch Records major label and collaborated with respected artist Ike Turner until his passing. The band then decided to turn their material into the electrifying Attack & Release in 2007, with producer Danger Mouse, this marked the first of the Keys' streak of four in a row top 20 album releases. Propelled by the success of their lead single I Got Mine, the duo went to earn a devoted cult following before breaking into the mainstream. Ever since Attack & Release The Black Keys have been on the radar for music critics, and their relationship with music media has been nothing but sweet ever since then.
The past decade saw the fruits of the band's efforts during the 2000s, their remarkable career and success story, certainly delivers an inspirational tale for aspiring musicians. The first ten years of the millennium, on the other hand, saw The Black Keys emerge from underground heroes to critic darlings, and more recently the duo has managed to become America's rocking sweethearts, delivering one top chart album after another. Brothers saw a condensed pop approach while displaying an always true to themselves nature that is refreshing these days, as well their follow up El Camino. As for Turn Blue, it showed their audience a fearless attitude towards diving into experimental endeavors, while Let's Rock honored its title, whilst stating that Rock N' Roll is far from over. In my opinion, the Black Keys were easily one of the best rock bands of the 2000s.
14. Franz Ferdinand
Glasgow's and Domino Records darlings shaped the sound of the millennium with a trademark blend of classic, arty rock, and dirty dance dub mixture, that made Franz Ferdinand one of the most prominent faces of the 2000's global Rock scene. With an overall catchy and upbeat feel, the band features slightly distorted vocals from singer Alex Kapranos and powerful sometimes even angry instrumentals that ultimately give the Scottish aggrupation a post punk, garage sound that won't get out of your head. The band's debut single, Darts of Pleasure, was released during late 2003, peaking at number 44 at the UK Singles Charts, a well-received surprise the band wasn't expecting. However, their second single, Take Me Out, became an even bigger hit, hitting number one at the UK Indie Charts, reaching number three at the Modern Rock Tracks and the UK Singles Chart once again. A fast and unexpected rise to success, Take me Out went on to become a Rock N' Roll anthem for the 21st century and an indie rock jewel.
After a trip to the racetrack, the band decided on the name Franz Ferdinand due to a racing horse named after the archduke. Discovered in 2003 by an independent record label, Domino Records Franz Ferdinand released their eponymous debut album in 2004. Quickly becoming one of UK's indie favorites, the band received universal praise from critics and audiences alike, peaking at 32 on the Billboard 200 and hitting number one on UK Independent Albums. Pitchfork critic, Brent DiCrescenzo summed up the album in the following sentence:
"Like all lasting records, Franz Ferdinand steps up to the plate and boldly bangs on the door to stardom."
Garnering a devoted following and media traction, Franz Ferdinand's success paved a way for a total of now five Grammy Award nominations, including Best Alternative Album. The emerging indie artists had made it to the mainstream media. Throughout the decade, the band was considered as one of the most relevant post-punk revival acts, with head-banging tunes paired with rough vocals, Franz Ferdinand became a practically instant hit.
Although the band has slightly drifted away from the post punk, Alternative Rock scene, Franz Ferdinand left an indisputable mark in Rock and Indie genres during the early 21st century. Now focusing on switching up their sound, the aggrupation has tackled genres such as dance music, dance-punk, art-rock, and many others. Always captivating and distinctive, their ever-evolving nature has pushed them to combine their raw aesthetic with electronic experimental elements in recent years, with their latest studio tenure, 2018s Always Ascending, it made clear that the boys from Glasgow show no stopping sign, and to change with the times in a most exciting fashion.
13. Arcade Fire
Bringing a necessary indie spin to the 2000s, Arcade Fire became one of the greatest additions to Alternative Rock music of the decade. Packing an upbeat, sometimes garage feel to their sound, the band carried themselves with ease through the turn of the millennium. If you ever wondered when did Alternative Indie Pop became such massive happening, look no further than Arcade Fire. Ever since their debut installment, Funeral, these Montreal crew condensed traditional rock elements with a contemporary twist and so it sprouted the seeds for the new definition of indie rock. Following the release of their third studio album, The Suburbs, Arcade Fire broke America and the rest of the world, garnering massive critical acclaim, and even hitting number one on the Billboard 200.
Dating back to 2001, the band's first rehearsals began during their high school years. Their first EP, Arcade Fire set up their first gigs in Montreal, taking over their hometown before jumping to a mainstream darling's status shortly after. The potential of the band during their earlier years, landed them a record deal with major label Merge Records, thus helping the band garner even more traction. Shortly after their debut release, the band received a Grammy Award nomination for Best Alternative Album, with heavy airplay rotation and escalating notoriety Arcade Fire became one of the main exponents of Rock music during the 2000s.
The follow up tenure 2007s Neon Bible, debuting as number one on the Canadian Album Charts and as number two on the Billboard 200, the album was described by indie magazine Trouser Press as "It has to be among the best indie rock recordings of all time.". The Neon Bible became a milestone for new wave indie, sealing a new standard for the genre and the beginning of the millennium. With a trademark euphoric sound, Arcade Fire pushed their way to the decade's musical consciousness, thanks to their baroque pop flavors and independent essence.
From funky and smooth tunes to hard and heavy jams, Arcade Fire has continuously proven their worth to audiences and critics alike. Their ever growing fanbase have loyally stuck to their side, with each album release becoming a whopping success. There is no doubt as to why Arcade Fire's success was so rapid and massive, with a fresh sound that only continues to grow more experimental and different, the indie aggrupation shows their constant evolution and growth in music.
Popular Related Article: Most Popular Rock Bands with Female Singers of All Time
12. Arctic Monkeys
Blasting their way with record smashing success and the swift kick British music needed back in 2005 with their legendary debut Whatever People Say I am, That's What I'm Not. Inspiring rave reviews and earning massive cult status from word of mouth, via online -My Space-, reaping the beneficial bolster of the internet in the early 2000s eventually led the boys from High Green, Sheffield to catch the attention of indie London based label, Domino Records. Arctic Monkeys' swift debut spawned a riotous atmosphere with a brilliant anecdotical lyricism that spoke of nightlife like never before. Tunes like The View from the Afternoon, Dancing Shoes and I Bet You Look Good on the Dancefloor complement Turner's lyricism and lanky young vocals with fitting broken guitar scales, and twitchy drum lines that give a certain snapshot collection of these "weekend rockstars".
The Arctic Monkeys timing and contribution to the indie hype of 2005-06 was quintessential, their debut installment busted the UK Album Charts as number one, beating The Beatles' Revolver on NME's Top Selling polls. Whatever People Say I am, That's What I'm Not, also marked the first of a five UK Number one album streak, with its rambunctious punk essence to hard hitting ragged fierceness the Arctic Monkeys would show their ever willing and continuous musical evolution with their follow up studio release, 2007s Favourite Worst Nightmare. Debuting at number one with a thoroughly more mature sound and following along the lines of the ramshackle rockers the band were Favourite Worst Nightmare spawned a 21st century jewel and number one UK Single, Fluorescent Adolescent. But it also garnered broad overseas attention, and the effort became a stepping stone for the band to leap into stardom and further delve in their signature ever shifting sound.
The Arctic Monkeys made their mark throughout the 2000s and managed to be one of the most relevant Rock N' Roll acts of the past decade by continuously bucking tradition as a signature. From building a sizable audience without any label support to avoiding what guitarist Jamie Cook described as "the same old indie bullshit" there's few groups that have managed to evolve in terms of sound as the Sheffield boys. With Humbug being the final studio release of the 2000s the Arctic Monkeys closed the decade with a golden brooch, with the notorious collaboration and influence of Queens of the Stone Age frontman, Josh Homme, one that would resume years later. The 2009 installment proved that the band is not afraid to explore new palettes and aesthetics and so it became even clearer with every following tenure. With eight Brit awards to their count and 16 NME achievements, there is no wonder that this is one of the most influential projects of the 21st century, one that proves Rock and guitar music is far from being over, as Alex Turner said in 2013:
"That rock'n'roll, eh? it just won't go away. It might hibernate from time to time, and sink back into the swamp. I think the cyclical nature of the universe in which it exists demands it adheres to some of its rules. But it's always waiting there, just around the corner. Ready to make its way back through the sludge and smash through the glass ceiling, looking better than ever. Yeah, that rock'n'roll, it seems like it's faded away sometimes, but it will never die. And there's nothing you can do about it."
11. Gorillaz
Perhaps the most innovative band in a long time, with a challenging nature and unique proposal, Damon Albarn's virtual band has dominated the very industry he's set to criticize by playing their game with an independent approach. What makes Gorillaz so special though? Well the fact that it has become somewhat of an institution for innovative and household artists to collaborate and release savory hits with unparalleled charm ever since their 2001 debut eponymous album. With Grammys, MTV awards, and many others on the bag additional to over 21 million record sales to their name, an enviable career for a virtual band.
Despite achieving massive success at the dawn of the millennium, it was their 2005 installment Demon Days, that stuck Gorillaz as the mainstream giant of the industry it is today. With now classic hits like Feel Good Inc. or Dare, this anonymous group earned their status as a timeless act and critic darlings. With heavy rotation on MTV and global airplay, the singles for Demon Days really made their mark on an era, it earned them multiple platinum certifications especially in the UK and America. With an apocalyptic atmosphere to the music and a genre-busting approach to their unique blend of alt-rock, with hip-hop, electronica and pop Gorillaz has never been a one trick pony, shifting and experimenting is known as their trademark, and they're brilliant at it. As Entertainment Weekly has described the work to be: "spookier, blippier, and more on edge." than any other band out there.
Deamon Days paved the way for the iconic 2010 tenure Plastic Beach, and ever since then, Gorillaz has been stretching more and more their legacy, with recent collaborations with Snoop Dog, Robert Smith, and Beck, Albarn has sealed his status as a living legend. As for 2020, Hewlett and Albarn's genius child has managed to keep the world entertained in their original exciting fashion with the Song Machine, spawning single after single with remarkable figures on the music industry. Call them whatever genre you like, but there is no doubt that this one band does it like no other with one single idea in mind: In a world of prefabricated pop stars, who says they need to be real?
10. MUSE
The 2000s loudest most innovative trio, with space, and prog rock elements Muse has always been far from the typical alt-rock band. With a heavy and beautiful melodic experimental essence, courtesy of Matthew Bellamy's falsetto and vibrato vocal theatrics that allowed the band to stand out from their contemporaries. Originally blending romantic classic inspirations with the grunge genre, Muse refined their condensed sound with their third studio installment 2003s Absolution, which spawned massive critical acclaim and their first of six in a row UK number one albums.
With technological and apocalyptic concepts as a lyrical focal point, Muse was introduced to the mainstream scene with their hit single Time is Running Out which peaked as number eight on the UK Singles Chart. Without a doubt, Absolution was a musical milestone in the decade, as it provided a profound artistic endeavor in hard, alternative, and progressive rock. Additional to Bellamy's symphonic influences that would remain palpable up to this date Absolution spread the seeds of originality amongst many artists, while it paved the way for the band to release two more chart blazing studio albums.
Now a prolific act, Muse is one of the most renowned bands of contemporary times, always fearless in the face of change, and always pivotal when it comes to the experimental. It is a standard arena filler and enticing rock act for the machine generation. The Guardian described their live performances:
"Time Is Running Out and hellfire opera Take A Bow – sung by Bellamy to a silver skull like a Spielberg Hamlet – to ensure the most dizzying and future-facing of stadium spectacles."
Popular Related Article: The Most Influential Female Rock Stars Ever
9. The Strokes
Simplicity at its best, memorable melodies and the stepping stone for retro rock through their garage noisy and indie charming sound, The Strokes won the race ever since their first official EP The Modern Age, which spawned a major label bidding war over the band in 2001. The band's mainstream friendly yet heavy sound won over diverse audiences and critics alike. With catchy looped riffs to a simplistic structure that would cement the path of many Rock N' Roll bands throughout the decade, only to leave The Strokes among the greatest acts of the 21st century.
Signing to RCA Records in 2001 shortly after the release of The Modern Age, the band dropped their debut studio album Is This It. Earning The Strokes an immediate position on the Billboard 200 top 40 as number 33, while dominating the UK Album Charts as number two, a success that officially marked an era of revival. Delivering a breath of fresh air for guitar-based music, while pacing their way for their next four in a row top ten album releases. 2003s meaner, reckless, and more aggressive follow up to its predecessor, Room on Fire, debuted as number four on the Billboard 200. While the consensus among critics was its similarities to Is This It, the band demonstrated that there is never a rush to drastically change sounds, a maturity process takes its time, and Room on Fire evidenced that artists must juice their every stage.
The Strokes marked a revival of a wide variety of genres, condensing Britpop elements with a hint of revamped classic guitar riffs and a garage rock fuse for a new age. This is the act that signaled a new era for alternative music, one that is inviting in originality and free in structure, as for The Strokes, their innovative qualities may seem short, but their music is something only The Strokes would do. Recent years have seen a few changes in sound, but deep in the core, the band has mildly changed and without a doubt massively evolved.
8. My Chemical Romance
New Jersey's emo darlings of the 2000s, with goth, pop, unabashed punk rock, and a set of classic theater charisma elements were filtered in the mix to make My Chemical Romance the emblematic milestone they offered for the decade. With an extremely extravagant sound, live performances, and antics, these boys from New Jersey remain one of the most evocatively memorable acts of the 21st century. Each of the band's tenures throughout the decade helped bolstered a persistent escalating status overseas, thus making them one of the most successful groups that sprout from the massive wave of post-punk revival.
The band achieved global success in 2004, shortly after signing with Reprise Records. With the massive critical acclaim of their second studio installment Three Cheers for Sweet Revenge, MCR became MTV darlings and regular rotation followed on the platform. With singles I'm Not Okay, Helena, and The Ghost of You taking over the world with heavy lyrical content and extravagant highly produced music videos, the band's presence on an international level was heavily amplified. Following a quintessential period as the opening act for Green Day, the band earned enough confidence to release the theatrical magnus opus 2007s Black Parade. Each of the singles from the installment were featured on the Billboard top 40, but it was their flagship eponymous tune that dominated the charts as number nine on the US Billboard Hot 100 and debuted as number one on the UK Singles Charts.
As the decade closed, MCR was a golden seal of charisma and delivery, as for The Black Parade, it is an undisputed treasure of the 21st century in its very core, Ed Thompson, critic from IGN wrote, "The Black Parade is a rock and roll gem that celebrates everything that was over the top about the 1970s rock scene."
Additional to the regular presence on media, My Chemical Romance had the virtue of connecting on a very deep level with their audience, voicing outcasts and ever active bearers of the crowd they represent. With Gerard Way's evident showstopping charisma, and relatable anti-rockstar off stage "Dungeons & Dragons playing nerd who missed his grandma" charm, My Chemical Romance wear their hearts on their sleeves. Spawning a generation of tattoos and massive fandom, the band's reunion show sold out in under four minutes, and it's certainly exciting to see what the future holds for them.
7. Foo Fighters
Since 1997 Dave Grohl has made a statement, one that made very clear he won't stop working on music until he dies. With the debut of his second and perhaps more prolific venture into music, The Foo Fighters winded up as one of the very few bands to survive the 90s alternative wave. Upon the release of their debut tenure The Colour and the Shape, the band continuously escalated in fandom and by the turn of the millennium they were racking up stadiums with unique flair while steadily dominating the charts.
Despite being highly prolific during the latter half of the 90s, the Foo Fighters really made their mark during the 2000s, remaining as the one always fresh and goldenseal acts of the 20th and 21st century. Their 2002 installment One by One earned the band a Grammy Award for Best Rock Album giving the band a five streak at the awards in the same category. While further solidifying their status as critics and audience darlings, even more important, one of the most innovative and influential acts of recent years. 2005s In Your Honor also performed handsomely with critics and charts but failed to earn the band its sixth consecutive Grammy Award.
The Foo Fighters charm lingers heavily on their creative restlessness, their knack for commercial and mainstream without pandering or ranging on a "sell out" endeavor. It's also one of the few bands that aren't afraid to record the way bands use to do during the 60s or taking on ambitious never seen before projects. Recent years have seen the Foo Fighters funding music schools and even shedding a light on up and coming artists, without a doubt this is one of the few from the old guard projects that are seemingly timeless. Their take on alternative, hard rock, and post grunge has been undisputedly as influential as Grohl's career.
6. Blink 182
From the SoCal punk scene of the 90s stands out pop/skate punk band Blink 182. With a unique approach that blends pop elements, gross-out gags, and enthusiastic happy-go-lucky charisma and a live performance like no other Blink stretches from absurd pop comedy to heartbreaking aggressive depictions of the Americana. Since their massive last tenure on the final year of the millennium Enema of the State Blink 182 became a household name that would dominate the earlier half of the 2000s, as it set the stage and fandom for their future success.
Upon 2001, with an already paved path to success, the release of Take Off Your Pants and Jacket became the first punk rock effort to top the Billboard 200 charts. With iconic tunes that went on to become anthemic for a generation and massive critical acclaim for their fourth studio album, Blink 182 received double platinum certification in the U.S for selling over 14 million copies of the record, solidifying their status as one if not the most influential pop punk band of the millennium. Take Off Your Pants and Jacket represented a colossal milestone for the band as they became critic darlings for Rolling Stone which described the tenure:
"As they plow in their relatively un-self-conscious way through the emotional hurdles of lust, terror, pain, and rage, they reveal more about themselves and their audience than they even intend to, turning adolescent malaise into a friendly joke rather than a spiritual crisis."
First Date marked an era for thousands, and with their follow up the eponymous album the band reassured their status as one of America's best in the mainstream area. With flagship singles, Feeling This, Always, and Miss You becoming regulars on MTV and receiving massive airplay on the radio, Blink 182 made their way through a decade of success. Now almost three decades in the business each of the members have become eminences in the industry, with Travis Barker praised as one of the greatest, Mark Hoppus as a go-to producer, and Tom DeLonge becoming an eccentric pop culture figure. The band has a fiercely adoring fanbase that stretches to date, and it's certainly one of the most hoped for and anticipated original line-up reunions of our time.
5. Avenged Sevenfold
2005 saw a sweeping breakthrough in the U.S when twin guitared Avenged Sevenfold blasted out of the blue with their single release Bat Country, which spawned massive popularity and a pulverizing sound that would later become their trademark. According to M. Shadows himself, the band was waging a war on the dominant mainstream pop scene that was brewing at the beginning of the millennium, thus making Avenged Sevenfold a promoted, direct alternative to Rihanna or Brittney Spears.
Formed in 1999 the band's effusive core of traditional Heavy Metal and Metalcore proved efficient to garner a cult following, but it wasn't until 2005 with their third studio tenure City of Evil, that Avenged Sevenfold broke America's mainstream. With a more thrasher traditional heavy metal and hard rock sound instead of their metalcore identity, the band finally channeled the sonic experience that would pave the way for future success and prominent status they've earned ever since the 2000s. Their recalibrated audience expectations and approach to composition has become their standard, and with City of Evil's debut entry to the Billboard 200 as number 30, Avenged Sevenfold was ready to delve into their metalcore, experimental nature.
As their 2007 eponymous follow up album would prove, Avenged Sevenfold isn't a band that's afraid to change sounds and adopt new dynamics, incorporating cello, horns, and their now emblematic double-barreled guitar. Tunes like A Little Piece of Heaven, Almost Easy, and Brompton Cocktail delivered the very beginning of the decade a band that would bridge traditional heavier rock elements with the hard-hitting nature of the thrash era of the 80s. Ruthlessly experimental and unpredictably diverse in their own way, Avenged Sevenfold was responsible to a certain scale for heavy metal revival and giving audiences a new entry to the genre in their own unique way.
4. TOOL
Busting through the 90s Los Angeles Rock N' Roll scene, TOOL flouted through musical conventions to their sound, until fully blooming as one of the 21st century's most beloved acts and breaking into the mainstream. With an impactful progressive rock and heavy metal elements, TOOL managed to break in with their 2001 studio release Lateralus, one that tackled mystical lyrical themes complemented by killer riffs that would later on become trademarks for the band throughout the 2000s.
Debuting as number one on the Billboard 200, with spiraling scientific themes and tumbling drums to their kilter guitars, with rhythmic interplay, TOOL made a legacy for themselves at the beginning of the millennium. Reinventing their experimental sound paved the way for the band to further delve into pioneering endeavors as they did for their 2006 follow up tenure 10.000 Days. Upon the release of their fourth album, the band met with critical and commercial success. TOOL once again debuted as number one on Billboard, this time shifting towards a hypnotic essence rather than metaphysical approach, touching a more personal tangle shift.
After a massive impact on the music industry throughout the 2000s TOOL's hiatus left a gap upon which numerous alt-metal bands would form on to carry on their legacy. The band benefited from ambitiously taking cues from several genres like space rock, stoner, and prog metal, to deliver a unique heavy hitting feel that would go on missed upon their 13 year hiatus into a new decade. Up to this date, TOOL remains one of the most alternative influential acts of recent decades.
3. The White Stripes
From the booming scene of Detroit, the visceral punk, alternative, and blues hybrid, took over the world ever since they set their food in a studio and stage. Although the White Stripes may have remained a truly independent act throughout their first three studio albums, it is now evident that the industry was paying attention from very up close, especially with Detroit's scene anthem that broke the mainstream Fell in Love With a Girl.
2001 introduced the White Stripes to the mainstream scene, with critical acclaim following their introduction to a signature stripped-down garage rock sound, they were held as "the most visceral act since the Sex Pistols". Jack and Meg White had marked a back to basics dynamic for Rock N' Roll, as the New York Times established: "They have made rock again by returning to its origins as a simple, primitive sound full of unfettered zeal." All the fuzz in only one album White Blood Cells. Elephant however immortalized the band with perhaps the most renowned song of the 21st century, Seven Nation Army. The duo solidified their status as icons and one of the pivotal acts of the decade, spawning hit after hit with two more records that followed.
Though 2011 bid us farewell from the band, the White Stripes enjoy today a massive legacy that rocked a decade and those to come. It was a group that really knew how to get an audience going with a masterful blend of punk, blues and garage rock, and massive eccentrics. On the bright side, there's still plenty of Jack White for us to enjoy, as his solo career shows no signs of stopping any time soon with his top exponent status.
2. Linkin Park
Nu Metal sensations, cherished and responsible for making a seismic impact on the Rock genre of the 2000s, Linkin Park's electrifying rage and angst-ridden performances are one with an untarnished legacy. With burning passion and audacity, the post grunge band rode through the turn of the millennium as arguably the pinnacle of Rap-rock, a distinctive quality that gave them a unique, and diverse sound. Featuring the late Chester Bennington's emotional, soulful shrieks, Mike Shinoda's fast-paced and contrasting verses made the ultimate heavy-metal/ rap combination that packed the loud and rowdy sound that made Linkin Park reach the mainstream media almost instantly, becoming one of the Alternative Rock centerpieces of the decade.
Linkin Park, main exponents of the Nu Metal scene, released their debut album, Hybrid Theory, in the year 2000. Receiving a generally positive review from critics, and overwhelming commercial success, the record sky-rocketed the band to superstardom. The debut became the number one selling album of 2001, peaking at number three in US Top Alternative Albums, number two at the Billboard 200. Featuring decade defining hits like, In The End, and One Step Closer, the band quickly assured an irrefutable spot when it comes to Modern Rock legends. A chart-hitting success all around, Linkin Park managed to become an inescapable success from the get-go.
Following the release of the iconic debut, Hybrid Theory, Linkin Park was on every Rock fan's radar, earning them multiple awards and nominations, including a total of six Grammy Awards nominations, of which they won two, including one for Best Hard Rock Performance. Undeniably so, the band continuously brought a harder, rougher, heavy-hitting – and sometimes even chilling – sound into the mainstream media play.
In April 2020, the band announced their return to music after a three-year-long hiatus due to the tragic death of front-man, Chester Bennington. Without a doubt, the band's spirited, raw and soulful sound marked a before-and-after legacy when it comes to the Alternative and Rap/Rock genre, giving a never-seen-before explosive and angsty input to the scene. You can't talk about 2000s rock bands without talking about Linkin Park. They are easily one of the best rock bands of all time!
1. Green Day
One of the sturdiest most resilient and prolific bands of our time, formed in 1987, was heavily overshadowed upon their breakthrough in 1994 by the grunge dominated scene led by acts such as Pearl Jam and Nirvana. Hailed as one of the biggest American punk revivalist bands as they embodied the traditional approach towards the genre. With a natural hostility towards pop music and employing scraps through 50s rockabilly 60s garage and 90s skate music with three chord progressions that deliver an invigorating head rush. Green Day finally managed to leave an untarnished mark after a decade of attempts.
In 2004 Green Day took an operatic approach to their composition, embracing their old fashioned, punk rocker status to release an anthemic and ambitious era defining tenure American Idiot. An album that performed so well that spawned a generation of punk rocking kids devotedly committed to every line on the record, thus drastically shaping the 2000s punk rock scene and sealing them to the mainstream as darlings instead of high profiled underdogs. American Idiot redeemed the band from it underperforming predecessor, Warning, not only did it resurrected Green Day as a household name, but it also earned the band a Grammy Award for Best Rock Album and garnered praise as one of the best rock albums of all time, thus ranking in Rolling Stone's 500 Best Albums of All Time.
Green Day spent the rest of the decade as one of the most notorious global acts, and their decade closure tenure 21st Century Breakdown was one of the most anticipated releases of 2009. Maxing out on old-school punk rock, filled with social commentary, the band proved how their heart stringing and inviting approach to music was an invitation to rejoice in communal joy rather than personal pain. Green Day's legacy consists of speaking to a generation as a collective in a personal fashion, and as for the experience, they brought a whole new concept and reinvention to arena rock.
Wrap Up:
That does it for this article. Let us know what your favorite rock bands of the 2000s are in the comments below. In our next article, we'll be ranking all the best early 2000s rock bands.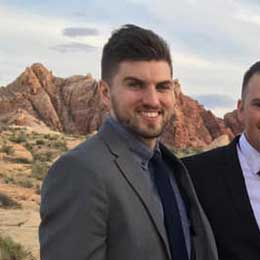 My name is Chris and I've had a passion for music and guitars for as long as I can remember. I started this website with some of my friends who are musicians, music teachers, gear heads, and music enthusiasts so we could provide high-quality guitar and music-related content.
I've been playing guitar since I was 13 years old and am an avid collector. Amps, pedals, guitars, bass, drums, microphones, studio, and recording gear, I love it all.
I was born and raised in Western Pennsylvania. My background is in Electrical Engineering, earning a Bachelor's degree from Youngstown State University. With my engineering experience, I've developed as a designer of guitar amplifiers and effects. A true passion of mine, I've designed, built, and repaired a wide range of guitar amps and electronics. Here at the Guitar Lobby, our aim is to share our passion for Music and gear with the rest of the music community.