An acoustic guitar, in the right hands, is a tool of expression that no synthesizer or electronic instrument can quite replicate. It gives a voice to emotion and sets the scene for words to come to life in melody. From Johnny Cash protesting and explaining his alias to Nick Drake's wanderlust in Pink Moon, there's simply an inherently intimate feeling to a stripped-back acoustic tune that nobody can deny.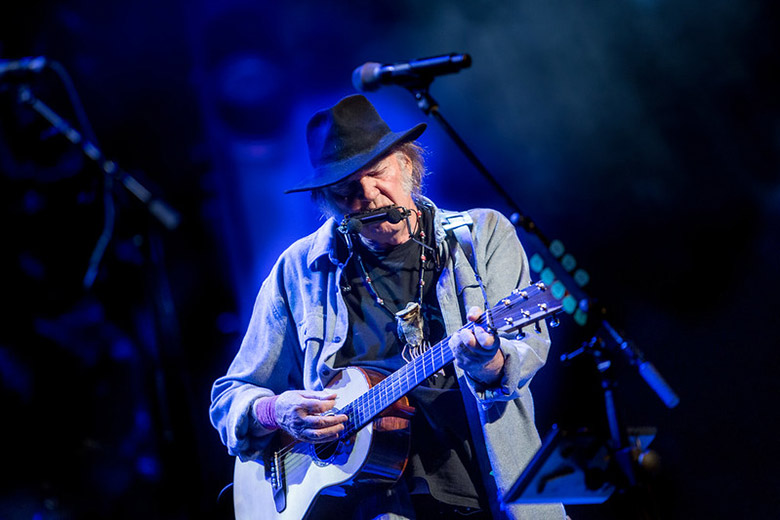 Sometimes it seems like the acoustic guitar has been largely set aside in modern popular music, but that wasn't the case a few decades ago, or even a few years back. The acoustic guitar has been used to create some of the most compelling tunes in recording history. In this article, we'll be giving you an overview of some of the best acoustic guitar songs of all time, and we've even included music videos to accompany each song, so all you have to do scroll through the list and find your favorites.
Here Are the Best Acoustic Guitar Songs of All Time
1. Wish You Were Here by Pink Floyd
Album: Wish You Were Here
Release Date: September 12th, 1975
Pink Floyd's ninth studio installment Wish You Were Here is a legendary work. Like most consecrated bands, Floyd's fame and life on the road began to take its toll, taking on subjects of alienation, and criticism to the music industry. The subject that stood from the rest was its tribute to the ghostly influence of Syd Barret. Inherently melancholic and nostalgic, while captivating from its very first ringing progression, Wish You Were Here is perhaps Pink Floyd's most global anthem in their repertoire. David Gilmour used a simple pentatonic scale arrangement to deliver one of the most iconic and emotional intros in rock history, for many, it is the sonic expression of how the guitarist feels the missing presence of his friend Syd Barret.
Inherent to Floyd's experimental nature, Gilmour used radio broadcasts and overdubbed acoustic 12 strings to give a fuller sound to the track, while employing third recorded vocals for a more expressive final verse. Despite not reaching a high commercial success, and only landing No.68 on the UK Singles Charts while being completely overlooked in America back in 1975, Wish You Were Here went on to become a cult hit in several regions for a few years before reaching its legendary status. David Gilmour has often stated that he can't perform the tune without thinking of their late former bandmate Syd Barret, and this agrees to popular conception regarding the track. On another hand Roger Waters has shared that this tune is just about life, either way, neither interpretation has stopped countless fans from making their own mind about the song's subject, which makes for a timeless work of art.
2. Tangerine by Led Zeppelin
Album: Led Zeppelin III 1970
Release Date: October 5th, 1970
Ever since the early years as a songwriter for the Yardbirds, Jimmy Page had a desire and knack for folk music, but Tangerine's mystic atmosphere took some years to develop going through a few renditions before settling on its final mix that would appear on Led Zeppelin III. Wrapped during Page's and Plant's retirement to their welsh cottage in Bron-Yr-Aur, the song met with a boyish charm provided by Robert Plant in the lyrics and an American folk meets Celtic acoustic instrumentals. But Led Zeppelin can only drift so far from their timeless signature ways, Jon Paul Jones backs with the mandolin as a nifty Jimmy Page shifts between a hard-rocking chorus and a sunny day guitar strum.
Tangerine became a standout track on the record, and as if it weren't enough of a surprise that the heaviest band in the world had picked up acoustic, fans craved a little more of this to their repertoire after this song. Needless to say, it became both a live staple and a fan favorite. Debuting as No. 1 on the UK Album Track Charts upon its release, this song has met with timeless praise thanks to its back-to-nature essence.
3. Blowing in the Wind by Bob Dylan
Album: The Freewheelin Bob Dylan
Release Date: August 13th, 1963
One of the most notorious folk songs in history and perhaps Bob Dylan's signature track, many consider this song to be the most covered one in the genre. Churches have even made religious adaptations and countless artists have revamped it across the decades. Blowing in the Wind was written and recorded in 1962, before being released as a single and featured on Dylan's quintessential record, The Freewheelin Bob Dylan, not only did it propelled Dylan's status as an icon but it also posed as one of the most remarkable protest songs during the Civil Rights question in America.
With heavy rhetorical inquiries and an impenetrably ambiguous refrain that make this harder hitting song. On another note, Blowing in the Wind is one of the most beginner-friendly guitar songs in recording history, with three chords in its essence, Open G, D and A, its simplicity is as good as its lyrical moral message. Within five decades of its release, the song was introduced to the Grammy Hall of Fame and ranked 14 on Rolling Stone's 500 Greatest Songs of All Time.
4. Atlantic City by Bruce Springsteen
Album: Nebraska
Release Date: September 30th, 1982
Originally recorded on a 4-track demo tape for the E-Street Band, Bruce Springsteen ended up delivering a heartland rock staple with a dirty sound to his acoustic and thick vocals. Atlantic City is second on its tracklisting, and it's a harsh reality check statement that countered folk tradition, inviting no feelings of communion but rather a one-way transmission about life on the road. There was certainly some inspiration for the track during Springsteen's period on his rented house on Colts Neck, New Jersey after a yearlong tour marathon, the singer decided to lay one of the bluntest acoustic tunes after the band insisted that there was no need for full backing for this demo song, the result? Nebraska's flagship iconic title.
Atlantic City's soulful and descriptive lyrics tell the story of a young couple that decides to escape to New Jersey's Atlantic City, as the young man in the relationship takes a job in organized crime and the events that follow. On another hand, it wrestles with the inevitability of death to give the song a widespread sense of uncertainty and thus becoming one of Springsteen's signature tunes.
5. Hotel California by The Eagles
Album: Hotel California
Release Date: February 22nd, 1977
Haunting, enigmatic and puzzling, Hotel California fans and critics alike have been riddled into the interpretation of this 1977 masterpiece, for its distinctive biblical and pop packed referenced tune. Spawning a desert imagery with its layered 12-string and 6-string guitars, the song's instrumental arrangements speak for themselves as a journey into the mystical and the unknown with brilliant string interplay and coda, making room for other sections to build up the punch on its powerhouse lyricism. Ever since the release of Hotel California songwriter Don Henley has been pestered to share the true, profound meaning behind the lyrics, to which he's been limited to express a vague desire to bridge the sublime, with the humane.
Marking the fourth occasion in which The Eagles would land a No. 1 single on the Billboard Hot 100, this Twilight Zone mystery inspired track managed to become a global rock staple. With an enigmatic and bewitching tone to it, there's no wondering the success of Hotel California, a song that made a legacy for itself as one of rock's music greatest. Hotel California is easily one of the best acoustic guitar songs of all time.
6. Layla by Eric Clapton
Album: Eric Clapton MTV Unplugged
Release Date: August 25th, 1992
Years after his consecration as a guitar god by graffiti in the streets of London, Clapton had become a heavyweight driving force of Rock music, and the main reference to electric guitar. But in 1992, he took an unexpected step, to showcase several original and renditioned tunes to acoustic only to further cement himself as one of the true and first guitar heroes to ever exist. Front and center to this live performance then turned album was Layla, standing out from the rest, and taking on a new life to the point that many fans and enthusiasts even forgot its original studio version.
Rather than thunderous and electrifying to its very core, Clapton took on a full lounge band incorporation for the tune, fully reinventing it, giving it a more humble, swinging and spontaneous essence to it, bringing his powerhouse blues skills to the front row, with room for improvisation and masterful delivery. Layla became the standout track from this later turned album, thanks to its slow crawl and seductive feel that provided a contagious groove to the rest of the album and audiences alike. Reaching No.12 on the Billboard Hot 100 Clapton gave the alternative dominated 90s an acoustic taste of classic rock.
7. Fast Car by Tracy Chapman
Album: Tracy Chapman
Release Date: April 6th, 1988
A stylish and one-of-a-kind piece, Fast Car by Tracy Chapman has been ever-present in the music industry ever since its initial release. With an unparalleled delivery and artistry, no rendition or alteration will ever surpass the simplicity of Chapman's smooth, gentle tone over her picked and strummed acoustic guitar. A smash hit that established the female singer's music career, the iconic tune earned her three Grammys, including Record of The Year and Best New Artist, making her debut tenure a shining rare stone.
Though debated, the general consensus of the meaning behind the lyrics of Fast Car is the story of a woman who is desperate and determined to escape poverty, in this emblematic 20th-century tune. With socially conscious lyrics, the words pair up perfectly with the effortlessness of Chapman and her guitar, serving as a captivating, relaxing tune that became an instant folk classic, one became an instant commercial and critical sensation, peaking at No. 6 on the Billboard 100 and No. 4 at the UK Singles Charts.
8. Seaside by The Kooks
Album: Inside In/Inside Out
Release Date: January 23rd, 2006.
The introductory tune to The Kooks' debut album, Seaside, is slow and melancholic with a disarming simplicity that reels audiences in at the very first listen with its bonfire spirit and distant essence. It serves as a breezy welcome, with only an acoustic guitar and singer Luke Pritchard's voice as the main course, presumably singing about Britain's romantic landmark Brighton & Hove's seaside. A classic case of less is more, the effortlessness of the song and laidback energy provided a chilled environment, with enough lyrical imagery to add an aesthetic value to the tune. Although a slightly lesser-known track by the English band, Seaside carries a subtle power in its relaxing ease, known for its concert opener during live performances.
Exploring a newly entered relationship, Pritchard recalls a former lover whom he once fell in love with. He asks his new partner if they'd like to go to the seaside, the place where he had fallen in love. Pritchard's new lover seems ambivalent as he asks her time and time again if he'd like to go, adding the awkward line of "I'm not saying that everybody wants to go,". Seaside explores wonderful simplicity while encountering complex emotions, showing just how personal yet ambiguous the band can get with a rugged sounding yet charming tune.
9. Cornerstone by Arctic Monkeys
Album: Humbug
Release Date: November 16th, 2009
Riddled in a laid-back organ arrangement and a mournful slide guitar leak, no aspect of this tune is bound to go unnoticed, as an A major strum progression introduces a folk inspired ballad, with the lyrical journey of a man haunted by the ghostly memories of a former lover. Cornerstone served a somewhat bleak purpose when it was released back in 2009 to the Arctic Monkeys' somewhat dark third studio tenure. With a back-to-basics sound, the song contrasts the rest of the record with English park charm, as the wandering narrator stumbles with fractured memories of a past romance.
In a sense, the song is evocative of a series of Deja vús in various pubs that Turner references from his hometown of Sheffield, with a painful and reflective taxi ride back home, and a sly indoor cigarette, Cornerstone follows the narrator until he finally strikes luck. The song holds a pivotal place in the Monkeys repertoire, as both a fan favorite and live staple, it is an exemplary song of Turner's seemingly mundane, sensitive narrative style. Charting as No. 7 in the UK Singles Charts, Cornerstone failed its crack at US audiences, but it certainly achieved a larger exposure that charmed both Britain and Europe alike.
10. Blackbird by The Beatles
Album: The Beatles, also known as the White Album
Release Date: November 22nd, 1968
An elegant display of fingerpicking stylishness that became one of the most recognized and acclaimed Beatles songs of all time, Blackbird is Paul McCartney at his very best as a songwriter. With a simple structure and a certain mystique to its lyrical imagery, Blackbird became a fan and critics favorite, yet another of the most covered tracks in music history. A perfectly imperfect interpretation to it, this is a song that didn't require precision to unleash its charms as both a fan favorite and critics' darling tune upon its release in 1968.
There's a bleak origin to the song, with perplexing wording and meaning behind it, there's no wondering why it became one of the standout tunes from The White Album. Its brilliance relies in its laid back instrumentals, and masterful lyricism, one that lingers mildly enough to be considered somewhat psychedelic, while staying strong in its folk/rock core. During Paul McCartney mentioned he felt inspired by the call of a blackbird when traveling. However, during the upheaval of socially conscious movements, McCartney expressed that the song would serve a better cause during the Civil Rights Upheaval.
11. Heart Songs by Weezer
Album: Weezer (Red Album)
Release Date: June 3rd, 2008
An ode to all of Cuomo's favorite songs and the ones that shaped his musicianship, Heart Songs bids a tribute and ends as a victory chant, the cherry on top to a motivational love letter to the music we love, full of references that fill any megalomaniac's heart. A slow ballad with quirky and charming songwriting, this tune invites listeners to join the singer's musical journey in which, with a very noticeable nostalgic feel, a soft pluck of the acoustic guitar, and Cuomo's unusually quiet voice, the lesser-known gem is definitely one of the long-running band's finest tracks. Ending on an energetic, winning note, Heart Songs brings a raw, passionate emotion on the "nerdiest" band ever.
Though not the greatest commercial or critical success for the Los Angeles band, this slow paced song has managed to become a cult adored track. Listing songs, artists and albums that range from Joan Baez, Cat Stevens and Abba to Rick Astley's Never Gonna Give You Up, Michael Jackson, Nevermind and even themselves as a band, this song showcases the musical influences that influenced Weezer to play, specifically citing Nirvana as the group that broke the chains that were stopping them from trying. With a romantic and sentimental acoustic core, Heart Songs portrays the importance of music and influences around aspiring artists, paying homage to the musical culture that shapes the world.
12. Redemption Songs by Bob Marley
Album: Uprising
Release Date: June 1980
Always politically driven, Bob Marley and his Wailers released this final studio track for their twelfth iconic album Uprising, only to become a predictable hit considering the stages of his career and his already icon status on the global stage. According to Marley's wife, Rita, by the time the Jamaican icon wrote Redemption Songs, he was already diagnosed with cancer, and used the tune to write down his legacy a few years before his death. It was the first time Marley would perform a complete song on the record, with no accompaniment other than his acoustic guitar in the key of G, to pour his political stance as "an individual ridden of fears".
Drawing lyrical inspiration from several political figures, most noticeably Marcus Gravey, Marley poured his thoughts and life ideology into a folk styled tune with no hints of reggae or any traces of Marley's previous musical tendencies. Redemption Songs drew massive attention from critics and other artists as well, deemed as an "acoustic spiritual folk song" by Timothy White, it's a song with a colossal legacy, nowadays used for both communion, foundations, and other humanitarian causes that honor the memory of Bob Marley.
13. Bron-Yr-Aur Stomp by Led Zeppelin
Album: Led Zeppelin III
Release Date: October 5th, 1970
When Led Zeppelin released their third eponymous album, they had been credited by many for inventing heavy metal, whether those statements were true or not, there's no denying that Page, Plant, Bonham, and Jones were and still remain one of the heaviest combos in rock history. But the Bron-Yr-Aur Stomp shook the world as it cued the introduction to the acoustic side of Led Zeppelin III with this country-inflected folk-infused tune, one that eventually bridges to Page's inherent blues technique.
Bron-Yr-Aur Stomp reflected on the rustic nature of Page and Plant's retreat to their cottage on the Welsh hills, but it also captivated an entire audience with its skiffle charm. The song went on to become a live staple on Zeppelin's repertoire and a stand out tune from this 1970 gem of a recording.
14. Mi Negrita by Devendra Banhart
Album: Mala
Release Date: March 12th, 2013
In 2013, Devendra Banhart had already transcended from a hyped freak-folk singer to a distorted hipster icon, with him making his way in the spotlight, and becoming an acclaimed underdog, Banhart finally released this centerpiece of his discography. Channeling in a streamline of his multifaceted muse, Mala's beating heart and soul may always direct to this song, Mi Negrita. A tropical cohesion of his songwriting for the time served as a miniature ballad that brought to the table mild salsa arrangements and divine segmentation between Spanish guitar fingerpicking and uncomplicated yet perplexing strumming patterns.
Lyrically, Banhart brought his very own rendition of traditional bolero music, making it easy on the ear with delicate vocals, and a lullaby-esque tone to the song that brings a more than ideal Latin flavor to the record. Although Mala didn't perform brilliantly on the charts nor received astonishing reviews at the time, the record would become a sleeper hit in Europe and Latin America. As for Mi Negrita the song is hailed as a new-age folk staple.
15. Piledriver Waltz by Alex Turner
Album: Submarine EP
Release Date: February 14th, 2011
By 2010 the Arctic Monkeys had already become one of the most renowned acts of rock music, but Alex Turner had yet to cement himself as one of the best singer songwriters of his generation, a chance he seized when approached by director Richard Ayoade. The soundtrack for the indie film Submarine featured five acoustic and soul stripping tracks, but Piledriver Waltz stood out from the rest for its folkish, pop, and rock hints. With simplistic strumming and razor-sharp-witted lyrics, this tune captures the essence of both the film and heartbreak all melted down to a minimalistic chord structure.
A symbol of pure emotion, Piledriver Waltz is one wondrous, clever, soft ballad that perfectly tied Submarine together as the credits rolled. Despite the film being considered a fluke, its soundtrack bolstered its cult status and spawned an unexpected following with its captivating soundtrack, one that remains a beloved jewel for the indie genre, With Piledriver Waltz front and center.
16. Man in Black by Johnny Cash
Album: Man in Black
Release Date: May 31st, 1971
Johnny Cash was already a respected and exponential figure in 1971, and if you ever wondered why he would never wear bright colors on his back, or why did his appearance would often carry a somber tone, here's an explanation in the Man in Black's own words. A statement and protest song wrote for the eponymous album, Cash decided to express his stance with the Vietnam War, the penitentiary system, treatment of the poor, and disrespect towards the elderly, vowing to remain in mournful black until times would change. Needless to say, this after-the-fact explanatory tune would go on to become not only a live staple that followed conscientious speeches to the crowd, but it quickly became his signature most celebrated piece for some time.
As a country folk song, Man in Black had a massive impact in popular music as a whole, packing a conscious message with straightforward lyrical imagery, and his signature acoustic guitar. This song is one that speaks for itself, with little need for introduction, and its elegant delivery, Jonny Cash proudly wore black until his very last interview in 2003.
Popular Related Article: Our 50 Favorite Beginner Acoustic Guitar Songs
17. Pink Moon by Nick Drake
Album: Pink Moon
Release Date: February 15th, 1972
Pink Moon is the title track to its father album, and it's a beautiful, hopeful tune to the bleak yet colorful timeless masterpiece. Drake had been condemned as a performer, being slandered at the Birmingham Folk Festival, an event that many credit to his complete loss of confidence, nevertheless this didn't influence him on the studio. Recorded briefly after Nick Drake's hiatus in Spain, the song resorts to Spanish influence in style, with its stripped-back nature to only guitar and soft vocals that open the studio release in a hopeful yet melancholic tone.
Pink Moon is one timeless song, while it bares its artist at its starkest and introduces to what some may call, an ill-omened picture of his disastrous career, it sheds a light to his very core as a singer and songwriter. Delivering an enigmatic lyrical punch accompanied by simplistic strumming and a mild piano solo as the only arrangement, the charm of this tune lies on its melody and puzzling tone to its words.
18. Heart of Gold by Neil Young
Album: Harvest
Release Date: January 1972.
Neil Young had made his way to a consecrated status by the time Harvest was released in 1972, spawning collaborations with James Taylor and Linda Rondstadt for this folk-rock masterpiece of an album. But Heart of Gold has remained a centerpiece for the tenure ever since its release as a single. Inspiration struck Young, as the result of a back injury that prevented him to play his electric guitar for extended periods of time, so he just decided to pick back up his acoustic. Heart of Gold is the result of three different acoustic pieces brought together during the early creative sessions for Harvest and its ethereal, heartfelt vocals and lyricism made the song a piece that is hard not to adore.
This song became Neil Young's harvest of grandeur for a long time, as it has become his most referenced song, an anthem for its decade, and one of his most beloved and undisputed hits, one that even made Bob Dylan bitter and jealous about it. It debuted as No. 1 on the Billboard Hot 100, and needless to say its many pop culture references and features have cemented the song into even younger generations, thus making Mr. Young a true icon.
19. Patience by Guns N' Roses
Album: GNR' Lies
Release Date: November 29th 1988
The world was taken by surprise in 1988, when "the most dangerous band in the world" set aside their thunderous riff-based sound to pick up laid back acoustic guitars and introduced one of their most iconic singles, Patience. With diverse influences condensed into a folk-country rock piece that complemented side B of their controversial follow-up tenure, GNR' Lies. As a centerpiece and against the test of time, there's Patience, the very first time the world got a taste of Axl Rose's sweet and low vocals in a gentle hum like ride before breaking into his signature high-pitched falsetto, in the back section, the rest of the band takes a secondary role with mild acoustic arrangements and gentle strumming, followed by a "cowboy charming" guitar solo.
Although generally accepted as a ballad for troubled relationships, or simply as a cure for rough patches, it isn't clear if the song chants about Rose's marriage with Erin Everly, or the band's stagnant and dysfunctional romantic endeavors. Duff McKagan however contributes to this iconic track's lore by sharing how lead singer Axl Rose came out of the blue with this beautiful and charming melodic idea for a song. Debuting on the Billboard Hot 100 Top Ten and peaking as No.4, to show a sweeter side to Patience is now considered as one of the greatest rock songs of all time.
20. All Along the Watchtower by Bob Dylan
Album: John Wesley Harding
Release Date: November 22nd, 1968
Dylan's highest performing folk rock tune, All Along the Watchtower is one of the most influential and praised rock songs of all time, whether its with Dylan's acoustic strumming and harmonica or Hendrix's electric thunderous psychedelic rendition. The song was written when Dylan spent 18 months at his home on Woodstock following a motorcycle accident, inspired by his confinement and his new setting as a family man. Lyrically there's a heavy allusion to biblical stories, which Dylan used to develop an extraordinary narrative technique that sets the listener for an epic ballad within the first two verses.
By 1967, Dylan had already alienated himself from much of his folk following and had already gone electric after two of his most cee. Dylan's instrumentation for All Along the Watchtower is unparalleled for a very simple reason, its bar chord foundation is a hypnotic lock for the listener, setting a sonic scenery for what can only be described as a conversation between Dylan's two most influential genres, Folk and Blues, both intertwined telling a cryptic prophecy in many ways.
21. Sugar Man by Rodriguez
Album: Cold Fact
Release Date: March 1970
Sixto Rodriguez is something of a mythical creature in Rock N' Roll history, often compared to his contemporaries, Bob Dylan and Cat Stevens, Rodriguez saw belated fame with his signature tune Sugar Man in America. Releasing only two albums in the 70s Cold Fact and its flagship track enjoyed massive success in South Africa and Australia -it is said that it had more sales than Elvis during that decade, but this fact remained unknown to Rodriguez until the 2000s. Sugar Man is a song that came to prominence in 2012, thanks to the Academy Award winning documentary of the same name, it's impact on during the 70s on the other hand, was one that is said to have turned into Rodriguez's nickname.
With a mysterious hint of psychedelic elements and synths, catchy sharp strumming, and mild trumpet arrangements, Sugar Man sets a turned to desperate scenery while its lyrics and vocals describe both addiction and a man's appreciation for his drug dealer. Its dead black coal coolness makes for a punch filled track, one that made its way to the underground heart of the 70s and resurrected an artist that was seemingly lost in time.
22. She Talks To Angels by The Black Crowes
Album: Shake Your Money Maker
Release Date: February 13th 1990
Upon The Black Crowes' studio debut in 1990 their album, Shake Your Money Maker landed massive critical acclaim, as one of the most excitable prospects of American music at the beginning of the decade. Both their promotional singles Hard to Handle and She Talks to Angels, are largely credited for propelling and making an initial impact to introduce the band to mainstream audiences, the acoustic tune, however, brought a fresh start to the decade, with a hint of classic rock, and a shade of darkness to its clever lyricism. With a classic and insightful acoustic strumming, the song takes on a seemingly wholesome or naïve tone to introduce us to a charming girl that "talks to angels" through her addiction and destructive behavior, but presented in a folk-ish upbeat note that provides some heavy contrast, needless to say She Talks to Angels became a staple for the decade.
The song drew inspiration from real life, and the girl in question was actually a loosely acquainted heroin addict who had crossed paths with singer Chris Robinson at an early age in Atlanta. Rolling Stone Magazine praised the tune for its added texture to this Billboard No.4 debuting tenure, and the song itself gained heavy airplay rotation both on MTV and radio, hence its peak as No.1 on the Modern Rock Tracks Charts.
23. Streets of London by Ralph McTell
Album: Spiral Staircase
Release Date: May 26th 1969
Ralph McTell has stated his certainty that this classic folk tune will outlive him, it is after all one of the most cover songs of all time. With over 200 artists already making their own versions of it, including Annie Lennox, Sinead O'Connor among many others, Streets of London was McTell's introduction and only glimpse at the limelight. Inspired by the song The Poor People of Paris as well as his experience as a busker around Europe and London specifically, McTell originally intended to call the song "Streets of Paris" until he realized that he was more likely to sing about Britain's capital.
As McTell sung the tune in his younger days, his voice has aged with this, his highest performing tune, one that remains latent as one of the most popular school songs for young guitarists and Londoner culture too. With a soulful, soft vocal tone that describes heartbreaking lyrical imagery, the universal quality of this folk classic extends further and far wider than the streets that inspired McTell. Streets of London is the only song on his catalog to ever chart on the UK Singles Chart, but its influence was even requested in 2020, to add a new verse base on current events.
24. Hell hound On My Trail by Robert Johnson
Album: Single Release
Release Date: September 1937
The man and myth himself, the one who sold the soul to the devil in exchange for a massive set of skills, Robert Johnson. Hell Hound On My Trail is a raw piece of American folklore trapped in vinyl, although not much is known about Johnson's inspiration for this song, the lore has expanded as the decades have gone by, some of the theories go from a matured Johnson trying to escape poverty and public slander in Mississippi, to a paranoid bluesman escaping the radical violence of the time.
The only known recording of the song took place on Dallas Texas, on June 20th when Johnson arrived and recorded for the last time, it was the first song recorded of that day and the first single to be released. Hell Hound On My Trail as well as pretty much every Robert Johnson recording is a solo performance in his E minor tune guitar and bottleneck slide to accompany a lyrically earie blues gem, one that was described by Samuel Charters -American Music Historian- as the finest ones in blues, as it describes the most prevalent lifestyle of Delta blues musicians: "I've got to keep movin', blues fallin' down like hail, blues fallin' down like hail"
25. All Apologies (Unplugged) by Nirvana
Album: MTV Unplugged in New York
Release Date: November 1st 1994
Nirvana's 1993 Unplugged show was a turning point, not only it served as Kurt Cobain's staged funeral, but it also reinvented a massive catalog of distortion riddled masterpieces to a stripped back core. Initially slandered by some fans and critics as a brilliantly executed mess, the brilliance of Nirvana's Unplugged lies in the dominant emotional delivery of its songs. All Apologies was already a fan favorite and perhaps In Utero's lightest track, but with Unplugged's heartfelt single chord verse structure, the song took on a new life for itself.
All Apologies was played for this live New York audience before its release as a promotional single for In Utero in 1993, and its acoustic televised performance bolstered the song's performance in the US Billboard charts, landing Nirvana its third No. 1 Modern Rock Hit single. In contrast to its studio version, this acoustic rendition proved its worth as a melancholic lament in a one-way transmission, as opposed to its anguished grunge original formula.
26. Black by Pearl Jam (MTV Unplugged)
Album: MTV Unplugged
Release Date: November 29th, 1992
Another treasure the golden age of MTV gave us back in the day, Black by the grunge giant, Pearl Jam, is a lesser known gem that has a unique, almost once-in-a-lifetime energy in its acoustic version. Magnetizing and compelling, singer Eddie Vedder strains and growls his charismatic delivery for the audience, setting listeners in a trance with his passionate and unique voice. Though entering the song slowly and relaxingly, Black quickly picks up its pace, the band pouring themselves into the show, bringing a lively and desperate presence that suffocates you in the coolest of ways.
Accompanied by soft percussion, downright hypnotizing backup vocals and the soft pluck of the acoustic guitars, this unplugged version has become emblematic for grunge fans all around. Rightfully so, the band's performance for MTV Unplugged is hailed as one of the best ones of the series, even charting at No. 47 at the Billboard 200, upon its release as an album. Raw and passionate, Pearl Jam's performance grows louder and louder, kicking into a powerful overdrive that will remain unforgettable, proving that the band can give an electrifying performance, whether they're plugged in or not.
27. Starman by David Bowie
Album: The Rise and Fall of Ziggy Stardust and The Spiders from Mars
Release Date: April 28th, 1972
Undoubtedly one of legendary David Bowie's greatest songs, Starman, is a timeless masterpiece, one that is filled with an unlikely sense of victory, optimism, and the familiar peculiarity the English singer is known for. Now a Rock 'n' Roll anthem, the lead single for the iconic album, The Rise and Fall of Ziggy Stardust and The Spiders from Mars, surprisingly didn't top any of the music charts, however, it did peak at No. 65 at the Billboard 100 and No. 10 at the UK Singles Charts. Quickly receiving critical laud, the song has been praised since its time of release with Rolling Stone critic, Richard Cromelin, detailing the track as "presented with a consistency, a confidence, and a strength in both style and technique."
With impeccable songwriting that follows the Starman, Ziggy, an alien who has no violent or ill intent wants to visit planet Earth, as he wishes only to enlighten the Earthlings as they are hammered down by social constructs, however, there is still hope for the youth. A song about exploration, curiosity, and encouragement for listeners to open their minds, Starman marked a before and after when it comes to pop culture, influencing a series of beloved artists to embark on the journey of music, led by no other than Ziggy Stardust. Its sonic impact on another hand, shifts between an acoustic lead guitar, and a bridging electric solo that interplay beautifully with violin arrangements and a full band, only to deliver this David Bowie staple.
28. Fake Plastic Trees by Radiohead
Album: The Bends
Release Date: May 15th 1995
The third single from Radiohead's second studio installment, one that started as a bad joke, but turned into a very emotional, and heart retching one, filled with beauty and inherent nostalgia, a signature that's become Radiohead's yearning staple. Fake Plastic Trees was a key song for the band, a majestic ballad that helped them made their way to the US, and broke them loose from the one-hit-wonder status they earned with Creep. This single also meant a lot for lead singer Thom Yorke, as he stated that he combined a wandering melody, inspiration from Jeff Buckley's powerful vocals, and "A very lonely, drunken evening, and, well, a breakdown of sorts." To lay the foundations of this acoustic masterpiece.
With a humorous and clever line or two, a ghostly organ swoons around Yorke's sentimental, powerful and delicate vocals as this two elements interplay with the acoustic strumming. A single formula which the song holds until Yorke signals the band to come crashing around him, as he holds a majestic high note, as an emotional instrumental arrangement follows to bring closure to the tune. Fake Plastic Trees marked a turning point for the band captivating and luring in a newly found devoted fan base that would deem them as "the saviors of rock music". Subsequently and unsurprisingly, the song charted on the UK Singles Chart as No. 20 while it played out massively in the US, landing No. 11 on the Billboard Alternative Charts, marking their official breakthrough in America.
29. Jolene by Dolly Parton
Album: Jolene
Release Date: October 15th, 1973
An anthem for country and folk music, Dolly Parton's emblematic Jolene is an American music masterpiece that became an immortal track that goes beyond the genre's charming and quirky feel. This emotional tune struck a chord within audiences worldwide upon its release in 1973 and has remained a cornerstone in music history, receiving multiple renditions from plenty of influential artists that serve as a tribute to this massive hit. The ever beloved song even placed at the Rolling Stone list the 500 Greatest Songs of All Time in 2004, then again at the updated version of the list in 2010. Enigmatic and shattering, Jolene's painfully raw nature left a trace into listeners' hearts and an undeniable impact in music and pop culture alike.
Following a woman suspecting her partner of infidelity with the titular character, Jolene, the narrator begs the possible lover to not take her man away from her, even though she very much can. Jolene's intentions remain ambiguous as it is left unclear whether or not she wants to be involved with the narrator's man. Based on a true story, Parton has expressed her discomfort when it comes to playing the song as it revives the hurt she felt, however, she continues to openly discuss theories and answer songs to this day. Carrying powerful vocals and a desperate cry like no other, Dolly Parton laid her heart out in Jolene in a catastrophic yet undoubtedly effective way.
30. The Man Who Sold the World by Nirvana
Album: MTV Unplugged
Release Date: November 1st, 1994
A David Bowie authored and somber tune, that was covered and almost fully reinvented in tone by Nirvana on their 1994 MTV Unplugged live session, the song was massively acclaimed for its new life given by frontman Kurt Cobain. As opposed to Bowie's distant vocals, Cobain's weariness and soulful delivery brought a haunting descent that overtook its original recording, with a mesmerizing dark tone. Critics, fans, and even Bowie himself praised this MTV hit as the version that thoroughly followed its original intent when it was first written.
With a chilling atmosphere, there was a newfound meaning after the passing of Cobain, as the lore in this famous and somewhat infamous performance became a global phenomenon and this rendition of The Man Who Sold the World became an inherent song to the American Grunge band. During the wake of Cobain's death, the song subsequently received massive airplay both on radio and MTV, it was then decided to be turned into a promotional single for the release of the concert. One way or another there is no denying the power and Nirvana's unique spin to the song, David Bowie later said about the cover:
"I was simply blown away when I found that Kurt Cobain liked my work, and have always wanted to talk to him about his reasons for covering 'The Man Who Sold the World. it was a good straight forward rendition and sounded somehow very honest. It would have been nice to have worked with him, but just talking with him would have been really cool."
31. My Sweet Lord by George Harrison
Album: All Things Must Pass
Release Date: November 23rd, 1970
Paul McCartney and John Lennon were The Beatles' creative songwriting axis, but it was George Harrison who initially introduced his fellow bandmates to American folk, psychedelic and Indian range of influences. Known as the most spiritual and virtuoso Beatle, Harrison had a knack for approaching both the religious and universal in a most extraordinary sweet tone. My Sweet Lord came to light with his triple album, All Things Must Pass as its flagship single, blending American gospel influences with his signature use of Indian influences, hence the backing choir chanting the Hare Krishna mantra interplay with Hallelujah.
Harrison would often state his desire for a more direct relationship with God, and his universal expression led him to channel his impatience through simple words "Really wanna see you lord/ but it takes so long". To complement the chorus-based song, a simplistic Em progression strumming travels with mild orchestral arrangements for a cathartic tune, one that is now regarded as one of the greatest ones in history according to Rolling Stone's 500 Greatest Songs of All Time.
32. Ring of Fire by Jonny Cash
Album: Ring of Fire: The Best of Johnny Cash
Release Date: April 19th, 1963
Back in 1963 when Rock N' Roll was known as rock and roll, and the 12-bar blues scale was a formula for success across all genres, Rock Around the Clock was a considered a strange, jazz-blues hybrid that helped gave birth to the cultural phenomenon rock music was. But Johnny Cash had other plans, to play a tad with the crowd's expectations when seeing how the Lindy Hop dance had evolved. Cue in June Carter Cash and Merle Kilgore who wrote this country music staple, but when Cash laid his hands on the tune, he decided to up the beat and add mariachi styled horns, only to make the tune an exotic sounding piece that critics would deem as country music's introduction to rock and roll.
Ring of Fire was originally recorded by Carter's sister Anita Carter, and its wording was conceived when miss June saw the phrase "Love is like a burning ring of fire," underlined in one of A. P. Carter's poetry books. Ring of Fire is a song that shook audiences during live performances for its dynamic delivery, with great music and an ever-charismatic Johnny Cash would hype crowds over and over with this masterful piece, great music, and a brilliant execution for its time. It's a song that only works more in retrospective, it reached No.1 on the Country Music Charts, where it would stay unmoved for seven consecutive weeks, only to be listed as No.87 on Rolling Stone's 500 Greatest Songs of All Time. I'd also say it's easily one of the best acoustic guitar love songs ever.
33. Death Letter by Son House
Album: Father of Folk Blues
Release Date: 1965
Armed with a copper slide and a traditional metal-bodied American national resonator guitar, one of the fathers of Delta blues delivered his signature song and one of the most renowned roots songs in American recording history. Son House is often regarded as one of the earliest and most influential musicians of his time and scene. He is also known for his unique paced style, one that would heavily influence modern-day Rock N' Roll, and Death Letter is that one song that has been passed on from generation to generation for almost a century now. With an uncertain origin date, and played often on festivals and sometimes television, the first time the Death Letter Blues was made available to the public was in 1965 in the Father of Folk Blues Album.
Lyrically the song goes about a man that learns of the death of his beloved early in the morning, as he is rushed to identify her body, attend her funeral and later, get home to a devastating state of depression. Musically, Son House shifts between two standard positions for his strumming and delivers what back then, was considered a thunderous side leak that for many, and thus changed the course of music history. Death Letter was often changed and rearranged by Son House, and so it did as many other blues guitarists would cover this tune throughout the decades.
34. Harvest by Neil Young
Album: Harvest
Release Date: February 1st, 1972.
Taking it back with Folk and Country music at its finest, Neil Young's Harvest is filled with rich yet subtle arrangements, one is enticingly transporting and inspires you to become one with the sound. Originally met with divisive opinions from critics, this song (and album) was not as well-received then, with music magazines such as Rolling Stone labeling the album as downright repetitive and clumsy. However, later evaluation during the late 90s, over twenty years after the song's release, critics noted its charming simplicity and quirkiness, with Uncut magazine recalling the song for having "calm, strangely hypnotic quality," ultimately becoming one of the most important songs and albums in folk music.
Now hailed as a classic, Harvest became a staple to Neil Young's shows, with the singer himself declaring that it is one of [his] finest works. Packing a slow tempo and a country-esque nature, the track's easy pace pulls listeners in, with a magnetizing but relaxing force. Though the lyrics may be deceptive or puzzling, it can be inferred as a song about unrequited love as the narrator is unable to return said feeling to the woman in question. However, it is also speculated that the track is a conversation between a father and a daughter, with the parent showing himself to be nostalgic over the young girl growing up. Whatever the case may be, Harvest is one of Young's most memorable songs, with its obscure wording and laidback instrumentals bringing together a warm melody that feels unexplainably melancholic.
35. While My Guitar Gently Weeps (Demo, 2016 Version) by The Beatles
Album: The Beatles, also known as the White Album
Release Date: November 22nd, 1968
Originally released in piano and full-body, While My Guitar Gently Weeps is arguably George Harrison at his best. Initially intended as a simplistic acoustic cored tune, the song debuted in The Beatles' eponymous 1968 tenure, also known as The White Album. Harrison aimed to reflect and counter the lack of camaraderie between his bandmates after their return from India, with flawless harmony and guitar interplay, its original version was composed with his friend Eric Clapton who provided the initial string arrangements to this truly timeless masterpiece. The song delivers a longing for the past while blatantly accepting the starked events before the band's separation, something Harrison is known for.
Just two months before its release, both The Beatles and their production team decided to replace the song's initial folk-based style for a heavier rock style, and upon its release While My Guitar Gently Weeps became an acclaimed focal point for fans and critics alike. It was the tune that marked George Harrison's maturity as a songwriter while leaving a massive legacy for the late Beatle. Ranking as No. 7th on Rolling Stone's 100 Greatest Guitar Songs and No. 136th on the 500 Greatest Songs of All Time, there is no room for debate on the power and timeless quality of this song.
36. Strangers by The Kinks
Album: Lola Versus Powerman and the Moneygoround, Part One
Release Date: November 27th, 1970
By the time The Kinks released their eighth studio album Lola Versus Powerman and the Moneygoround the band had already reached stardom and a more matured consciousness about their status and the music industry. As fame escalated and life on the road became more and more common, Dave and Ray Davies drew inspiration from the wandering mind to cleverly compose this 1970s rock staple. Both hits from the record Lola and Strangers marked an unbroken run of hits since their epochal breakout with You Really Got Me, only this time it was a daring move in terms of sound and essence.
The satirical heart on Lola Versus Powerman is highly contrasted by more emotional tunes and subjects, Strangers, in this case, became a standout track for its simplistic folk inspired sound with Ray Davies' thunderous rocking vocals. According to Dave, the song was dedicated and written about an old friend who passed away of a drug overdose, and its sentiment gave the album just another accolade on its already massive palette. Needless to say, this acoustic traveling song hits a core with nothing more than its strumming, wailing vocals and held organ notes, becoming an instant classic and a pop culture jewel.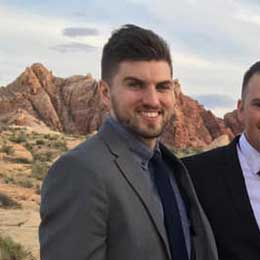 My name is Chris and I've had a passion for music and guitars for as long as I can remember. I started this website with some of my friends who are musicians, music teachers, gear heads, and music enthusiasts so we could provide high-quality guitar and music-related content.
I've been playing guitar since I was 13 years old and am an avid collector. Amps, pedals, guitars, bass, drums, microphones, studio, and recording gear, I love it all.
I was born and raised in Western Pennsylvania. My background is in Electrical Engineering, earning a Bachelor's degree from Youngstown State University. With my engineering experience, I've developed as a designer of guitar amplifiers and effects. A true passion of mine, I've designed, built, and repaired a wide range of guitar amps and electronics. Here at the Guitar Lobby, our aim is to share our passion for Music and gear with the rest of the music community.