Contrary to popular belief, punk isn't dead. The traditional sound emitted from bands like the Misfits, Black Flag, Dead Kennedys, and Fugazi is arguably difficult to come by in modern time, though the authentic punk sound and subculture has merely evolved with its sub-genres like hardcore and its infiltrating derivatives like indie rock and pop-punk.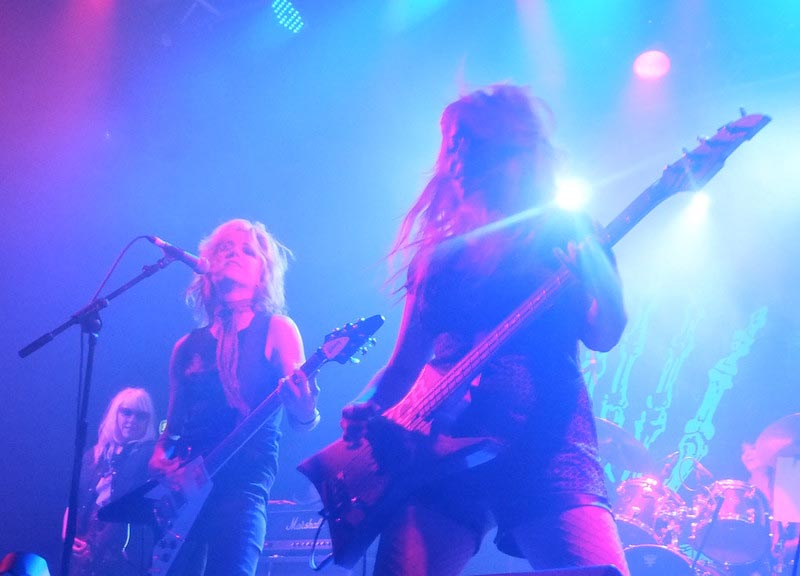 These completely female and female fronted punk bands aren't simply the best when it comes to their authentic punk sound and punk influences, but rather for their leading ladies' contributions to the traditional and modern punk movements as a whole.
Here Are the Best Fully Female and Female Fronted Punk Bands of All Time
1. Patti Smith Group
Years: 1967 to Present
Patti Smith plunged into the music scene with their debut album Horses, recorded in 1975 featuring a cover of Van Morrison's Gloria. The album skillfully integrated frontwoman Patti Smith's lifelong adoration for poetry alongside punk rock swiftly leading to the group's near immediate success and frequent US and European tours.
As the eldest daughter of a former jazz singer mother and machinist father, Smith found herself listening to her mother's records at the age of 4, which included artists Bob Dylan, Harry Belafonte, and Patience and Prudence. Briefly working in a factory before rooting herself in music, Smith's career bloomed in Manhattan where she often wrote and starred in plays, provided spoken word for short films, and contributed pieces to Rolling Stone.
Smith, in particular, has been claimed as a major influence for notable artists and bands throughout the past few decades, including Michael Stipe of R.E.M, Shirley Manson of Garbage, Morrissey and Johnny Marr of The Smiths, Courtney Love of Hole, Madonna, U2, Sonic Youth, Florence and the Machine, and Orville Peck.
The singer-songwriter's talents span beyond her musical contributions to the proto-punk and art rock scenes. Smith is also a visual artist, poet, political and human rights activist, feminist, author of 26 books, and mother of two children. Incredibly humble and known as the "punk poet laureate," Smith's legacy has and will continue to inspire future like-minded musicians, writers, and artists. Patti Smith Group is without a doubt one of the best female fronted punk bands of all time.
2. Blondie
Years: 1974 to 1982; 1997 to Present
Known amongst many for their radio hits Call Me and One Way or Another, Blondie is undeniably one of the founders of the American punk rock and new wave scene of the 1970s.
Fore fronted and cofounded by Debbie Harry in New York City in 1974, her iconic bleached-blonde shag and distinctive vocals propelled Blondie into worldwide success with their third album Parallel Lines and it's hit single Heart of Glass.
Former BBC secretary, go-go dancer and Playboy Bunny, Debbie Harry's musical career didn't begin until the late 1960s where she performed as a backup vocalist for the folk-rock group The Wind in the Willows. Harry briefly joined the Stilettoes where she met Chris Stein who she later formed Blondie with. The name stemmed not specifically from her iconic hair, but rather from being catcalled by men who would refer to her as "blondie." Harry became so synonymous with the name that the band started selling buttons that stated, "Blondie is a group."
Harry's influence has stretched far beyond Blondie as she's become an icon for young women, as she's openly discussed her past experiences with sexual assault, rape and her romantic relationships with women, particularly in her 2019 novel Face It: A Memoir. She is also a philanthropist and is devoted to fighting cancer, HIV/AIDS, and endometriosis.
Recently, Blondie's hit single Heart of Glass has been revamped by former Disney Channel star Miley Cyrus and has become an instant hit yet again with today's teenagers with her powerful cover that has surfaced on TikTok. Cyrus' cover goes on to prove Blondie's long-lasting success and legacy as their music continues to stand the test of time.
3. The Runaways
Years: 1975 to 1979
One of the only all-female punk bands to have an album go gold at the time, The Runaways' Cherie Currie's gravelly voice alongside Joan Jett's too-cool-for-school guitar playing brought the angsty teenage band to their short-lived success in the mid 1970s.
Banding together in 1975 and releasing their self-titled debut album the following year, The Runaways found themselves in the shadow of headlining acts akin to Tom Petty and the Heartbreakers, Talking Heads, and Van Halen. Each member had their own icon that they posed as in a documentary that was often shown on stage before a performance; Currie being David Bowie and Jett Suzi Quatro.
Though never receiving widespread success in the United States, The Runaway's single Cherry Bomb became a tremendous hit in Japan. In 1977, the band performed numerous sold-out shows in Japan where they were mesmerized by the sheer magnitude of positive reception they received and soon went on to star in their own TV special and recording of their first and only live album: Live in Japan.
The group disbanded in 1979, leaving their four-year run together behind. Joan Jett went on to pursue a long-lasting successful music career on her own and became the first woman to create her own record label, Blackheart Records, while Cherie Currie joined forces with her sister Marie and was backed by Toto on their debut album. Currie and Jett rejoined forces in 2010 to re-record their hit Cherry Bomb, though a reunion for the entire band seems bleak, as guitarist and bassist Lita Ford and Jett continue to disagree with each other. The group's rising impact led to the production of their own biopic in 2010 starring Kristen Stewart as Joan Jett and Dakota Fanning as Cherie Currie.
Regardless of the disjointed bands disputes, The Runaways managed to do something right. Their music has continued to nuzzle itself into the hands of teenage girls and young women throughout the past 5 decades who continue to find their angsty sound relatable and empowering. The Runaways are without a doubt one of the best female punk bands of all time.
4. Siouxie and the Banshees
Years: 1976 to 1996; 2002
Post-punk and trad-goth icon Siouxie Sioux is one of the quintessential female artists within the genre for her gloomy, lyrical poetry that is the music of Siouxie and the Banshees.
Vocalist Sioux and Bassist Steven Severin scoured London in search of a new sound amongst the dwindling punk rock scene. The duo went on to follow the Sex Pistols prior to their widespread success by a friend of Sioux's recommendation. They became an influence for them, leading to their band's formation in 1976. Having performed on BBC television at the start of their career, the group quickly became synonymous with the post-punk, new wave and goth genres for their experimentation with dark, industrial sounds. They received admiration from British teens by the release of their first two albums, The Scream and Join Hands.
Sioux lived an isolated childhood in the shadow of her alcoholic father, though she respected him and grew to hate suburbs, as she was aware of the banishment of her family from middle-class society. Sioux grew depressed following the premature death of her father as a result of his alcoholism and spent time in the hospital where she spent her time watching David Bowie on TV. She frequented gay discos with her friends where her sense of fashion became a major influence on the local punk and goth scene, as she was seen cloaked in black attire with spiky black hair and winged eyeliner.
Sioux and her band have influenced massively successful groups including Depeche Mode, The Smiths, The Cure, Joy Division, Radiohead and LCD Soundsystem, and have been an influence on the trad-goth community since their fruition.
Popular Related Article: The Most Famous Female Rock Stars
5. X
Years: 1977 to Present
Proudly originating from Los Angeles, California, X is one of the pioneers of the classic west coast punk rock sound.
Leading lady Exene Cervenka was initially brought along to the band's practices by her boyfriend, singer, and bassist John Doe. Exene's poetry-writing and distinct off-kilter voice led to her joining the band as a lead vocalist alongside Doe and used her poems as lyrics for their songs.
After dominating the west coast scene, the band pushed out their debut album in 1980, Los Angeles. The album gained notoriety, though their album Wild Gift released the following year featured more technically classic punk songs that were much shorter, faster, and have since been noted by Rolling Stone as "their most stereotypically punk-sounding record."
Though the band's success didn't span far beyond the west coast punk scene, Cervenka continues to perform and has been praised among fans for her poetry readings and mixed media collages. Notably, X has gone on to support Sweet Relief, a charity that provides relief for artists that are uninsured.
In recent years, X's hit song Los Angeles has resurfaced and was featured on Channel X, the punk rock radio station in the 2013 Rockstar video game Grand Theft Auto V.
6. L7
Years: 1985 to 2001; 2014 to Present
Known for their iconic punk-rock and grunge sounds, L7 was one of the leading female bands of the 1990s.
Founded in Los Angeles, California, by Suzi Gardner and Donita Sparks from the art punk scene of Echo Park, the two emerged as a well-respected duo with Gardner already having notoriety from her feature as a backup singer on punk legend Black Flag's hit track Slip It In. The duo recruited two more members and released their first single as a fully-fledged band, Shove, which became an instant hit.
The release of their third studio album Bricks Are Heavy featured the single Pretend We're Dead which has been noted by AllMusic as "their most critically and commercially successful release." L7 went on to produce a studio album with Guns n Roses guitarist Slash and performed with notable artists including Nirvana, the Red Hot Chili Peppers, and Rage Against the Machine.
Most notably, the bands female-forward thinking led to the fruition of Rock for Choice, noted to be "a women's rights group and concert series that raised funds to cover legal expenses due to the prolonged Anti-abortion violence and women's clinic bombings of the 1980s and 1990s," according to Flood Magazine.
The band's sound has continued to resonate with those who appreciate the grunge era and their early influences on punk culture.
7. Babes in Toyland
Years: 1987 to 2001; 2014 to 2020
Originating from Minneapolis, Minnesota, Babes in Toyland is, akin to L7, a female band from the 1990s that managed to create a cross-breed between classic punk rock and the emerging grunge sound that was topping the music charts in Seattle, Washington.
Frontwoman Kat Bjelland and drummer Lori Barbero founded the band after meeting at a friend's barbeque. Playing at local art galleries led the group to record their first studio album, Spanking Machine, which was praised by Sonic Youth who later invited them to perform as an opener on their 1990 European tour.
Following their tour, the band released their third studio album Fontanelle which received high audience approval for their hit single, Bruise Violet, which led to 250,000 copies being sold in the United States. They later went on to play alongside bands such as Primus, Dinosaur Jr., and Alice in Chains. The group disbanded in 2001 and had a brief reunion in 2014, touring until 2020.
Though disbanded, it's clear that Babes in Toyland left their mark on the heavier side of the music industry throughout the 1990s, as AllMusic senior editor Stephen Thomas Erlewine described the band's sound "as harsh as rock music gets."
8. Bikini Kill
Years: 1990 to 1997; 2017; 2019 to Present
Inspired heavily by The Runaways and Babes in Toyland, Bikini Kill emerged from Olympia, Washington, amongst the talent of frontwoman Kathleen Hanna.
Known for playing a key role in the development of the Riot Grrrl movement of the 1990s, Hanna pushed for their audience to be forward-thinking and encouraged young girls to attend their shows and enjoy themselves free from male hecklers. Hanna was known to fight off male hecklers, though she didn't promote sexism towards men and encouraged all who were respectful of the Riot Grrrl movement to attend their shows.
The band saw widespread success following their debut album, Pussy Whipped, and went on to tour in the United Kingdom. After their return, Hanna began working closely with Joan Jett of The Runaways, where Jett helped them to produce a new single New Radio/Rebel Girl, and in return, Hanna contributed song writing on Jett's solo album Pure and Simple.
After the band's short-lived breakup in 1997, Hanna went on to front the band Le Tigre, which has resurfaced in popularity among teenagers and young adults with their song Deceptacon trending as an audio on TikTok. After Le Tigre's breakup, Hanna released her solo project Julie Ruin and went on to form The Julie Ruin before reuniting with Bikini Kill in 2017. Hanna's notoriety led to the 2013 documentary film The Punk Singer which explored her life and importance in the Riot Grrrl movement.
Hanna's strides towards pushing the Riot Grrrl movements female empowerment messages early on into the mainstream set Bikini Kill aside as a stand-out group amongst others at the time, deeming them a quintessential part of Riot Grrrl and punk history.
Popular Related Article: 17 Best Female Fronted Rock Bands
9. The Muffs
Years: 1991 to 1999; 2002 – 2004; 2012 to 2019
Based in Southern California, The Muffs found success in dominating the newly emerging pop punk genre.
Fronted by Kim Shattuck who was a former member of the all-female band, The Pandoras, The Muffs grew to quick success with their cover of Kim Wilde's hit, Kids In America, which was featured on the soundtrack for the 1995 quintessential teen comedy/romance film, Clueless.
After parting ways on and off throughout the early 2000s and 2010s, the band released their 2019 album No Holiday which was notably consistent with their previous pop punk albums, according to Pitchfork. The album gained respect from music critics for this reason though it ended up being their last, as Shattuck died in October of 2019 at the age of 56 after her battle with ALS for two years, unbeknownst to the public. The album was released shortly following her passing.
10. Bratmobile
Years: 1991 to 1994; 1998 to 2003
Another pioneer of the Riot Grrrl movement of Olympia, Washington, Bratmobile emerged as a wannabe band when University of Oregon students Allison Wolfe and Molly Neuman contributed to feminist fanzine Girl Gems, according to The Guardian.
When invited to play a show on Valentine's day with Bikini Kill, the duo admitted to not being a real band but were encouraged by Kathleen Hanna of Bikini Kill to pick up some instruments, listen to the Ramones, and put together a set regardless of them having never performed as a band. The girls did the opposite so they wouldn't sound too much like the Ramones and managed to pull together five songs for the show. The rest is history.
Bratmobile disbanded after receiving criticism from those against the Riot Grrrl movement, as it began to conjure skewed media attention for being violent and a negative example for young girls and women. Following their break-up, leading ladies Neuman and Wolfe went their separate ways, Neuman working at a Bay Area punk label and Wolfe focusing on activism and feminism.
11. The Donnas
Years: 1993 to 2012
Receiving cult status for their early garage punk sound, Palo Alto, California, group The Donnas made their way into the mainstream as one of the most popular punk girl groups of the late 1990s and early 2000s.
Taking inspiration from bands such as The Ramones, Kiss, AC/DC, and The Runaways, the group of tight-knit friends formed their band in the eighth grade, though they never received any recognition for their music until their senior year of high school. The girls took a week off from school to go on their first tour in Japan. The tour's success led the group to sign onto Atlantic Records where they became a major commercial success.
Their single Take it Off landed them with appearances on late-night shows including Saturday Night Live and the Late Show with David Letterman. Their music was also featured in numerous video games among consoles such as the Nintendo GameCube and the PlayStation 2. Some of the video games include Splashdown, Donkey Konga 2, Gran Turismo 4, Guitar Hero 1 & 2, and Rock Band 2.
The band was also featured on film and TV soundtracks throughout the early 2000s, some of which being the television shows Charmed and What's New, Scooby Doo, and the films Mean Girls, Herbie: Fully Loaded, Dodgeball, and The Hangover.
Following their widespread success, the group disbanded in 2012 at the tail-end of their peak, though their music is still widely popular across music streaming services such as Apple Music and Spotify.
12. Sleater-Kinney
Years: 1994 to 2006; 2014 to Present
Fronted by Carrie Brownstein, Sleater-Kinney of Olympia, Washington, is recognized for its foundation in the punk and Riot Grrrl scene and later domination of the modern indie rock scene, feminist ideals, left-leaning political views, and Brownstein's career as an extremely successful actress.
Named after the road in Lacey, Washington, close to where they practiced together, Sleater-Kinney gained mainstream success with the release of their later albums The Hot Rock and All Hands on the Bad One, leading them to open for Pearl Jam. The band coined their success from their influence from other punk rock and Riot Grrrl legends Sonic Youth, Bratmobile, Bikini Kill, Siouxie and the Banshees, and Patti Smith Group.
Though the band is relatively inactive today, leading lady Brownstein has become a well-known actress and has made a significant name for herself in mainstream media, in turn resulting in increased success for Sleater-Kinney.
Brownstein went on to be a writer, executive producer, and actress in major roles in the hit IFC series Portlandia. She has since been featured in The Simpsons, Curb Your Enthusiasm, and has appeared as herself in numerous shows including Saturday Night Live. Brownstein has also been open about her bisexuality in recent years and has become a music icon within the LGBTQ+ community.
13. Be Your Own Pet (BYOP)
Years: 2004 to 2008
Though short-lived, garage punk group Be Your Own Pet (BYOP) became one of the dominating groups of the Nashville, Tennessee punk scene and gained brief cult-status among die-hard punk fans throughout the mid 2000s.
Fronted by Jemina Pearl, the band's local success led to the release of their self-titled first studio album in 2006, sending them off on a small tour in England. The quartet disbanded in 2008, stating on their website that they were ready "to go their separate ways."
The group was considered for writing and performing music for the fictional band Sex Bob-Omb in the upcoming movie Scott Pilgrim Vs. The World starring Michael Cera and Mary Elizabeth Winstead, but the bands break up led to the job being passed on to Beck.
Jemina Pearl has continued to perform in Nashville and produce solo projects, though her last official project was released in 2012. Overall, Be Your Own Pet definitely deserves a spot on this overview of the best female punk bands.
14. White Lung
Years: 2006 to Present
One of the only authentic female-fronted punk rock groups to emerge in the mid 2000s, Canadian band White Lung found themselves drifting from the eye of the mainstream and into the hands of critically acclaimed music publications. Receiving approval from magazines like Pitchfork and Rolling Stone, White Lung managed to become one of the most well-respected groups in the indie scene at the time.
Inspired heavily by the Riot Grrrl movement, hardcore punk and post-punk and fronted by Mish-Barber Way, the band began playing at larger venues with the release of their third studio album in 2014, Deep Fantasy, as they quickly gained a name for themselves in the indie music community.
The group is still active, though their most recent album Paradise was released in 2016.
15. Mortality Rate
Years: 2016 to Present
Quickly gaining a name for themselves with their contemporary take on the hardcore punk scene, Canadian group Mortality Rate is amongst the most entertaining and distinct bands to emerge from the mid 2010s.
The band planted its punk derivative roots into the music scene with their 2016 album Sleep Deprivation and took off with their 2019 EP You Were the Gasoline.
Having toured with forerunners of the hardcore scene such as Knocked Loose, Jesus Piece, and Every Time I Die, Mortality Rate's frontwoman Jess Nyx is paving the way for the bands' rising success with the intensity of her vocals, stage presence, and sets a proud example for the robust sound that emits from female fronted hardcore bands.
Wrap Up
That does it for this list. Let us know your favorite female-fronted punk bands in the comments below.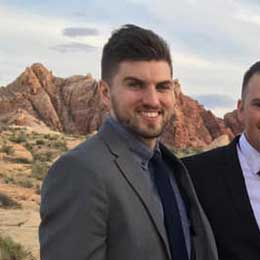 My name is Chris and I've had a passion for music and guitars for as long as I can remember. I started this website with some of my friends who are musicians, music teachers, gear heads, and music enthusiasts so we could provide high-quality guitar and music-related content.
I've been playing guitar since I was 13 years old and am an avid collector. Amps, pedals, guitars, bass, drums, microphones, studio, and recording gear, I love it all.
I was born and raised in Western Pennsylvania. My background is in Electrical Engineering, earning a Bachelor's degree from Youngstown State University. With my engineering experience, I've developed as a designer of guitar amplifiers and effects. A true passion of mine, I've designed, built, and repaired a wide range of guitar amps and electronics. Here at the Guitar Lobby, our aim is to share our passion for Music and gear with the rest of the music community.