Whether you're a beginner or experienced guitar player, learning to play with a capo can be a massive advantage! While you can play most songs with or without, certain famous tracks can be quite tricky to pull off without a capo. Using a capo allows you to effortlessly shift the key of songs to match your or another vocalist's pitch quickly and easily.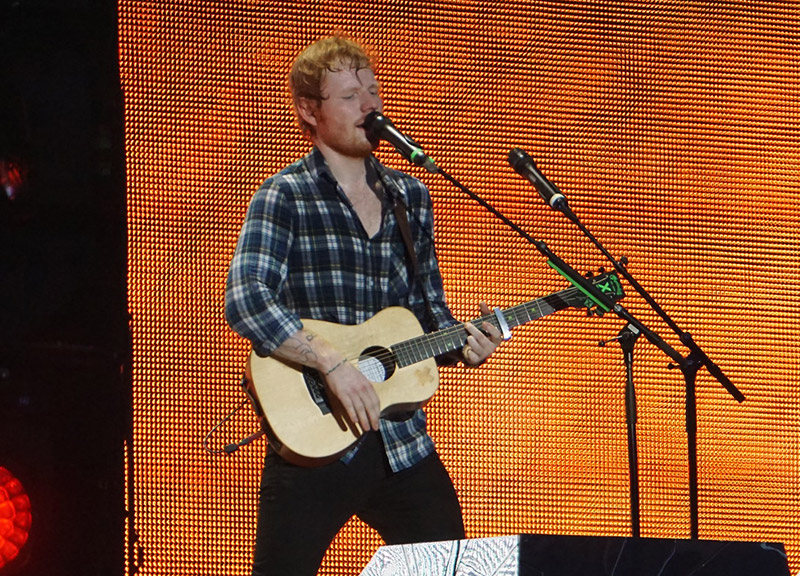 That's why we're sharing 25 iconic and easy guitar songs played with a capo. Read on to find out how a capo can help you in your musicianship, and some of the easiest guitar songs with a capo that you can start playing right away. We've picked these tracks from across genres and generations to bring you a list of songs that will appeal to musicians of all tastes and styles.
Here is a List of Easy Guitar Capo Songs
1. Wonderwall by Oasis
| | |
| --- | --- |
| Chords | Em, G, D, A7sus4, C |
| Tuning | E A D G B E |
| Capo Position | 2nd Fret |
Song Overview: Make way for the song that has been dominating the campfire jam scene since the mid-90s! Wonderwall by Oasis is catchy, groovy, and fantastic to sing along to. Guitar novices, in particular, will love playing it. The song is not hard but strumming it flawlessly from start to finish is no small feat, especially for beginners.
Wonderwall charted remarkably well, peaking at number one on the Modern Rock Tracks for ten weeks in a row. Other than the original, there are many excellent cover versions that you can check out, such as Ryan Adams, Cat Power, and Brad Mehldau.
If you're looking for the simplest way to play this track that stays true to the original, don't skip the capo. Instead, place it on the second fret and get going. There are no barre chords or tricky techniques that'll get in your way. The only challenging bit is getting the strumming pattern down. The strums are fast and have to be played in a 16th strumming pattern. It'll take some practice for sure, but the results will be well worth the effort.
2. Big Yellow Taxi by Joni Mitchell
| | |
| --- | --- |
| Chords | G, A, D7, D, Dmaj7, G/D |
| Tuning | D A D F# A D |
| Capo Position | 2nd Fret |
Song Overview: Did you know that it was nine-time Grammy winner Joni Mitchell's first trip to Hawaii that inspired her famous environmental anthem 'Big Yellow Taxi'? Let down by the heartbreaking pace at which the lush green island was turning into a concrete jungle, Mitchell poured out her heart. She took all her environmental, political, and personal concerns and packed them in a playful tune.
There are two simple ways to play this potent classic that countless musicians have covered. Mitchell plays the original in open D tuning with a capo on 2nd. You can either go with that or tune your guitar to open E as she does in the popular live version. Going with the open D tuning will be better to start with if you are worried about your strings snapping from the higher tension. Regardless of the tuning you pick, this is an easy song that can be learned pretty quickly.
3. I'm Yours by Jason Mraz
| | |
| --- | --- |
| Chords | G, D, Em, C, A7 |
| Tuning | E A D G B E |
| Capo Position | 4th Fret |
Song Overview: It took Jason Mraz all of 20 minutes to write this groovy, chart-shattering hit! Boasting an infectious vibe, 'I'm Yours' from Mraz's best-selling 2008 album will make for a fun addition to your party repertoire. What makes this track such a hit with new learners? For starters, it's catchy and super playable. The track's simpler version can be nailed with only three major chords, G-D-C, and a minor chord, Em. That and the fact that it uses the most common chord progression ever- I-V-vi-I'.
You can get through the entire track using G-D-Em-C except for the chorus and bridge, where an A7 chord shows up. The addition of capo on the 4th fret changes the chords to open positions, making them easier to play. Once you've captured the essence of the song, add in some palm muting to make it sound even closer to the original.
4. Hotel California by Eagles
| | |
| --- | --- |
| Chords | Am, E7, G, D, F, C, Dm |
| Tuning | E A D G B E |
| Capo Position | 2nd Fret |
Song Overview: This 20th-century rock masterpiece is every guitarists' dream! Especially the mind-blowing solo at the end of the track that's often touted as one of the greatest guitar solos of all time. With phenomenal performance on the charts and a Grammy to boot, 'Hotel California' became the American rock band Eagles' signature song. But in terms of playing, this one could get a bit hard to grasp. The original recording is a real toughie where Don Felder uses a 12 string with a ton of fitness to his playing and picking. It's challenging for even PRO-level players.
The live version, on the other hand, is far easier to play. Whatever your limitations may be, there are millions of simplified tabs online to help you. Many are tailored for beginners. The easier tabs recommend using a capo on the 2nd fret and a bunch of fairly doable chords- Am, E7, G, D, F, C, Dm. This is easily one of my favorite guitar capo songs to play.
5. Chasing Cars by Snow Patrol
| | |
| --- | --- |
| Chords | G, D, C |
| Tuning | E A D G B E |
| Capo Position | 2nd Fret |
Song Overview: Snow Patrol hit radio gold with their best-selling single 'Chasing Cars'! This 2006 hit popped up so frequently over the airwaves that it was officially named the most played song of the 21st century on UK radio. The song also fetched a nomination at the 49th Grammy Awards for Best Rock Song, a pretty coveted category! A feature in the popular medical drama Grey's Anatomy kept it fresh on everybody's minds.
Guitar novices who are itching to learn it, good news for you! You can play this awesome track with just three basic chords! That's right! Strum it using an A, D, and E chord combination or G, D, and C.
But before playing G, D, and C chords, remember to place a capo on the 2nd fret. If, at all, you find yourself struggling with the switches, lead with your first finger as it is the strongest. Once you've nailed the chord progressions and strumming pattern, be sure to try out the fantastic lead part that's in this song.
6. Mr. Tambourine Man by Bob Dylan
| | |
| --- | --- |
| Chords | D, Dsus2, G, A |
| Tuning | E A D G B E |
| Capo Position | 3rd Fret |
Song Overview: A clever blend of enigmatic lyrics with a perky, upbeat melody is what makes 'Mr. Tambourine Man' an absolute treat to the ears. And we expect nothing less from Nobel laureate musical powerhouse Bob Dylan. Every composition of his is a masterclass in imaginative songwriting- lyrical gems that leave a lasting impression on the listeners.
To make it highly playable yet sounding close to the original, use a capo on 3rd fret. The intro uses simple picking, which you should be able to pick up with some practice before moving to the verse and chorus. The chord sequence is not very repetitive, and it'll take you some time to get the pattern and order right, but it will be well worth the effort.
From Dylan's 1965 album Bringing It All Back Home, this song became a raging success inspiring countless musicians to record their covers. Perhaps the best-loved rendition of this track is by the American rock band, The Byrds. You should check out that version as well. It can be played with D, G, and A chords without using a capo.
Popular Related Article: Bob Dylan Songs That Are Easy To Learn On Guitar
7. With or Without You by U2
| | |
| --- | --- |
| Chords | G, D, Em, C |
| Tuning | E A D G B E |
| Capo Position | 7th Fret |
Song Overview: In "With or Without You," legendary Bono sings about unsavory emotional dynamics capable of wrecking rock-solid relationships. It's a love ballad, but with a twist. The song pretty much put rock giants U2 on the map! It catapulted the band's popularity, becoming their first number one hit in the United States and Canada.
It also became a live staple, frequently featuring at their gigs as well as concert films and compilations. In 2010, the track grabbed a spot in Rolling Stone magazine's coveted "The 500 Greatest Songs of All Time" list.
'With or Without You' is a sonic feast, especially the part where The Edge plays a wailing effect on an Infinite guitar, perfectly mirroring the tormented vibe of the lyrics. All in all, it's a playable song if you leave some of the embellishments aside. You can play this track using just four chords – G, D, Em, and C. Do remember to slap on a capo on the 7th fret before you get started.
8. Take Me Home Country Roads by John Denver
| | |
| --- | --- |
| Chords | G, D, Em, C |
| Tuning | E A D G B E |
| Capo Position | 2nd Fret |
Song Overview: Armed with only an acoustic guitar and his bright, joyful voice, John Denver crooned about things that meant the most to him- nature, music, and relationships. In his 1971 country classic 'Take Me Home Country Roads,' he sings about West Virginia. The mesmerizing ballad became a roaring success, making Denver a household name.
When it comes to playing, this song is a smooth ride! You'll need to start by placing a capo on the 2nd fret to play along to Denver's original. What's great is that you can play a significant chunk of this track using only four chords in a straightforward strum pattern. G, Em, D, and C make up the chorus and verse. An extra chord- F major, shows up only in the bridge.
For beginners, the easiest way to play the song is to strum downwards. Once you get comfortable with the more straightforward form, try adding dynamics to each strum to sound closer to the original. This is one of the most famous guitar songs with capo use.
9. Let It Be by the Beatles
| | |
| --- | --- |
| Chords | G, D, Em, C |
| Tuning | E A D G B E |
| Capo Position | 5th Fret |
Song Overview: The Beatles are revered for their amazing music that never fails to get a crowd going! And while most of their tracks may sound deceptively simple, a whole lot is going on in terms of quick chord switching, challenging riffs, unusual chords that can get a bit tricky to emulate. Their 1970 hit 'Let It Be,' is one of their more somber works that's also pretty beginner-friendly. It's a tribute from Paul McCartney to his mother, who succumbed to cancer when he was just a teenager.
The band recorded several versions of this song, all of them equally spell-binding. The original recording features softer guitars with a low orchestral mix. The Album version, on the other hand, is fueled by a solid guitar solo and way more prominent orchestration.
To play this song, you'll need to get yourself a capo and place it on the fifth fret. Next, master four chords- G, C, D, and Em, play them in G-D-Em-C and G-D-C-G for the verse. Finally, for the chorus, you'll need to play the four chords in Em-D-C-G and G-D-C-G progression.
Popular Related Article: Beatles Guitar Songs That Are Easy To Learn
10. Radioactive by Imagine Dragons
| | |
| --- | --- |
| Chords | C, Am, G, D |
| Tuning | E A D G B E |
| Capo Position | 2nd Fret |
Song Overview: Brimming with a quirky mix of dubstep, clever lyrics, and adrenaline-triggering chorus, 'Radioactive' is a modern classic to add to your setlist. The song sat firmly on the charts for a total of 87 weeks and also got Imagine Dragons two Grammy nominations, winning one in the Best Rock Performance category.
There's a super simplified way to play this record-breaker. All you need are four basic chords- C, Am, G, and D, a capo on the 2nd fret. The chords go in the same progression throughout the track. Just remember to focus on quickening the chord switches. There are plenty of tutorials online to help you with that. You'll also need to spend some time getting the groovy strum pattern right in a way that really emphasizes the backbeat.
11. Yellow by Coldplay
| | |
| --- | --- |
| Chords | G, D, C, Em, Cmaj7, Dm7 |
| Tuning | E A D G B E |
| Capo Position | 4th Fret |
Song Overview: Is Coldplay's seminal hit 'Yellow' an upbeat track or melancholic? We could never quite figure it out. One thing's for sure, though. This pop-rock marvel is a hypnotic piece of music that keeps you hooked from start to finish.
According to frontman Chris Martin, 'Yellow' is about unrequited love and devotion for someone. Although, he claims not to have a specific person in mind while writing it.' The song, also the band's first American hit, expanded Coldplay's reach beyond the UK and turned them into global music icons!
It's a slow tempo composition with breathtaking vocals and swoon-worthy electric guitar riffs. There are two ways to play this track. Those who have just begun their guitar journeys should use easy chords- G, D, C, Em, Cmaj7, Dm7 in standard tuning with a capo on the 4th fret. More skilled players should detune 1st and 4th strings and play the more challenging chords like the original recording.
Popular Related Article: 3 Chord Guitar Songs That Are Fun And Easy To Learn
12. Here Comes the Sun by the Beatles
| | |
| --- | --- |
| Chords | D, G, A, E7 |
| Tuning | E A D G B E |
| Capo Position | 7th Fret |
Song Overview: Here comes another brilliant song by the Beatles that's perfect for dinner parties and campfires. Guitar novices can kickstart their chords are simple in straightforward strumming pattern that goes, D DU UD. The easier version uses D, G, A, and E7 chords along with a capo on the 7th fret.
For the more experienced players, the original recording version has plenty of interesting techniques to explore, some fantastic flat-picking and other embellishments.
'Here Comes the Sun' is George Harrison's most iconic composition for the band that he wrote, emerging from a rather dark phase in his life. However, the lyrics symbolize Harrison's hope for better, happier days for himself and the band. With such relatable lyrics and a great tune, it's no wonder the track became the Beatles' most streamed song on Spotify, having clocked over 350 million plays! A timeless gem indeed!
13. You're Beautiful by James Blunt
| | |
| --- | --- |
| Chords | C, G, Am, F |
| Tuning | E A D G B E |
| Capo Position | 3rd Fret |
Song Overview: For a kid growing up in the 2000s, 'You're Beautiful' by English singer-songwriter James Blunt was the ultimate love song! Although according to him, the track was anything but a sweet romantic ballad that people made it out to be. In an interview, he spoke about the real meaning of the song, which was basically about a guy high on drugs stalking someone else's girlfriend. Who would've thought, right?
Whatever the true meaning behind the words may be, the song is an awesome composition that's kind to guitar beginners. All four chords are basic in an easy-to-play strumming pattern. It uses a fairly common chord progression of C Major- G Major- A Minor- F Major that needs to be played over and over through the length of the track.
If you go with the simpler chords mentioned above, you'll have to put a capo on the 3rd fret. But if you want to play along to Blunt's original in the recorded key, the capo will go on 8th fret. The chords also change to G, G/F#, Em7, Cadd9, D/F#.
Popular Related Article: Easy Love Songs on Guitar
14. Englishman In New York by Sting
| | |
| --- | --- |
| Chords | Am, Am7, Dm, G, C, G7, E, F |
| Tuning | E A D G B E |
| Capo Position | 2nd Fret |
Song Overview: Sting kicked off his career with The Police and went on to continue his successful musical journey even after the band called it quits. 'Englishman in New York' is one of his most popular songs and was released on his second solo album Nothing Like The Sun. The track has a smooth jazz vibe to it and features gorgeous saxophone solos by Branford Marsalis.
It is said that Sting based the track on the quirky and iconic English writer Quentin Crisp, who relocated from England to New York and was narrating his experiences of living in the city to him. The song did so well that the singer ended up featuring it in pretty much all of his solo concerts ever since its release.
The original chords and tab of this legendary track are tricky to play. But if you leave all of its intricate instrumental embellishments for another day, you can replicate this song using only a bunch of open chords with a capo on 2nd fret. The simplified form puts 'Englishman In New York' easily within reach of beginners.
15. Let Her Go by Passenger
| | |
| --- | --- |
| Chords | G, F, Am, C, Em |
| Tuning | E A D G B E |
| Capo Position | 7th Fret |
Song Overview: 'Let Her Go' by Mike Rosenberg (a.k.a. Passenger) is a classic example of a sleeper hit. A captivating folk-rock ballad that gained international fame slowly, conquering one country at a time. With its heartfelt lyrics, Passenger's unique vocal delivery, and a rich array of instruments coming together to create a lovely tune, this song is a joy to our ears.
The chorus is terrific! It pops up five times during the course of the song, the last one in a cappella style with acoustic guitar, piano, violin, and the works. If the opening bit sounds familiar to you, it's because the intro has been inspired by the Red Hot Chilli Peppers' Slow Cheetah.
The main chords of the song are G, F, Am, C, and Em, and the capo goes on the 7th fret. The original version is all about intricate fingerpicking along with some strumming. If you want to play it EXACTLY as Rosenberg has in this one, then you'll have to learn the fingerpicking pattern. We suggest you start with strumming and slowly work your way up.
16. Free Fallin' by Tom Petty
| | |
| --- | --- |
| Chords | D, Gsus2, Asus4 |
| Tuning | E A D G B E |
| Capo Position | 3rd Fret |
Song Overview: Tom Petty's coming-of-age hit 'Free Fallin' is an easy-to-play crowd-pleaser that still sounds as fresh as when it first released in Petty's 1989 debut album Full Moon Fever. It became a worldwide hit, charting well in many countries around the globe, including number 7 on the Billboard Hot 100 singles.
It's been over three decades since the song was first released, but it has somehow always stayed on people's minds. The song's a timeless treat that keeps cropping up in one form or another. From featuring on 1996 film Jerry Maguire and shows like Sopranos, Funhouse to memorable covers by influential artists like Coldplay and John Mayer, it's always been around!
Guitar wise 'Free Fallin's' a fun song that makes excellent use of a capo. There are two equally awesome ways to play this song. You can either place a capo on the 3rd fret and use D, Gsus2, Asus4 or put the capo on the first fret and go with E, Asus2, Bsus4 chord combination. Whichever option you are most comfortable with. Just pay close attention to getting the groove and the chord fingerings right, and you're sorted!
17. Johnny B. Goode by Chuck Berry
| | |
| --- | --- |
| Chords | A5, D5, E5 |
| Tuning | E A D G B E |
| Capo Position | 1st Fret |
Song Overview: You're looking at one of the most recognizable songs in pop music history – even if you don't know the name, we're sure you've heard it somewhere! 'Johnny B. Goode' is a rock n roll track that was written by Chuck Berry back in 1958. The track was an instant hit and charted at no. 2 at the Billboard's chart and has since become a timeless hit.
The infectious energy, opening riff, and guitar solo of the track are iconic, to say the least. While the lyrics talk about a country guy who didn't know how to read or write, but boy could he play that guitar!
Rumor has it that this song is an autobiographical track by Berry, who has shared his own experiences in the lyrics. But either way, the song is a must-know for guitarists of all skill levels. To play it, you'll need to put a capo on the 1st fret and strum A5, D5, and E5 chords, which are pretty easy to ace. Do note that this is just a simplified version of a more complex song. The guitaring in the original requires a certain level of skill and is better suited for intermediate players.
Popular Related Article: Easy Acoustic Guitar Songs
18. I Have A Dream by ABBA
| | |
| --- | --- |
| Chords | A, E, D |
| Tuning | E A D G B E |
| Capo Position | 1st Fret |
Song Overview: An evergreen classic by ABBA that nudges its listeners to hope, dream and believe. 'I Have A Dream' was released by the highly influential group towards the end of 179 to raving reviews. It quickly climbed the charts, becoming a major hit in several countries and inspiring many covers over the decades since its release.
This ballad of hope is inspiring and easy to play. For novices, this is one of the easiest songs that use a capo. Three beginner-friendly chords- A, E, D in a super simple chord progression and a capo on the first fret are all that it takes to nail down this track. In fact, you can go through most of the song using just two chords- A and E. It's only during the chorus that the D Major chord shows up. This is another one of my favorite easy guitar capo songs.
19. Hey Soul Sister by Train
| | |
| --- | --- |
| Chords | C, G, Am, F |
| Tuning | E A D G B E |
| Capo Position | 4th Fret |
Song Overview: If you want to learn an upbeat crowd puller that also uses a capo, it cannot get easier than this 2009 chart-topping hit by the American roots rock band Train. With impressive guitar riffs, a fun vibe, and a chorus that you can't help sing along to, 'Hey Soul Sister' became Train's most recognizable and highest-charting song to date. From their fifth album, Save Me, Save Francisco, the track won the band a Grammy for Best Pop Performance by Duo or Group with Vocals category.
Powered by four chords-C, G, Am, and F, this song is perfect for new guitarists. The four chords are played in C-G-Am-F progression during the intro and the verse. Chorus uses the chords in C-D-G-G progression. The only place where beginners can get stuck is mastering the tricky F chord. You could try an easier chord version- Fmaj7 before getting to the full bar chord version. For this track, the capo sits on the 4th fret.
Popular Related Article: 4 Chord Guitar Songs That Are Easy To Learn
20. Perfect by Ed Sheeran
| | |
| --- | --- |
| Chords | G, Em, C, D |
| Tuning | E A D G B E |
| Capo Position | 1st Fret |
Song Overview: It seems Ed Sheeran's got the recipe for hit songwriting all figured out! The man sure knows how to write warm, relatable lyrics and deliver them in a creatively crafted tune that never fails to charm its listeners. 'Perfect' from his 2017 album is an endearing composition that Sheeran penned down for his longtime partner and now wife, Cherry Seaborn.
If you want to get familiar with fingerpicking, this song is a great start. It's not very hard to play. You just need four open chords- G-Em-C-D with a capo on the first fret to play this track effectively, just like the original. However, if you are not too sure about finger style, you can use an easy strumming pattern that sounds quite good. There are plenty of nice tabs and lessons floating online to help you master both the fingerstyle as well as strum pattern, whichever you choose to go with.
21. Jolene by Dolly Parton
| | |
| --- | --- |
| Chords | Am, C, G, Em |
| Tuning | E A D G B E |
| Capo Position | 4th Fret |
Song Overview: Dolly Parton's greatest hit, 'Jolene,' tells the story of a red-headed lady who used to flirt with the singer's husband when they were newly married. The country classic became an instant hit, grabbing prominent spots on music charts the world over.
It also became Jolene's most widely covered song, with notable renditions by the White Stripes, Pentatonix, and Miley Cyrus.
It's a fun guitar song that gives you a chance to learn a simple fingerpicking pattern. However, if you want to skip the fingerpicking, there's an easy strum pattern you can play instead. You need only four basic chords- Am, C, G, and Em with a capo on the fourth fret to play this classic tune.
22. The Sound of Silence by Simone And Garfunkel
| | |
| --- | --- |
| Chords | A, G, F, C, C/B |
| Tuning | E A D G B E |
| Capo Position | 6th Fret |
Song Overview: A timeless song with hidden depths, The Sound of Silence was written by Paul Simon and performed by him together with Art Garfunkel as the iconic duo 'Simon & Garfunkel. The track beautifully expresses how society doesn't teach us to truly, deeply, connect with others at an emotional level, creating a world where everyone feels lonely in the crowd.
Played on standard tuning, it uses a sparse yet elegant fingerstyle pattern to make familiar chords like A, G, C, and F sound ethereal. You'll be placing the capo on the 6th fret to play the original version.
The song's original version was sparse and heartfelt and was part of the duo's debut album. Interestingly, their debut album didn't do well commercially, which led them to disband! But it began to attract radio play soon enough, prompting a remixed version to be released – and this catapulted to the No. 1 spot on the Billboard charts! And that is how this song saved Simon & Garfunkel and brought them back to life.
23. Romeo and Juliet by Dire Straits
| | |
| --- | --- |
| Chords | D, A, G, Bm, Em |
| Tuning | Open G (D G D G B D) |
| Capo Position | 3rd Fret |
Song Overview: The opening arpeggio played by Mark Knopfler on this track is something every British rock fan will recognize in an instant! A classic track with deep lyrics and a memorable style, Knopfler wrote it about two fictional lovers, where one abandons the other when she finds fame and prosperity, leaving behind a hurting Romeo who still holds a space for her in his heart.
Rumor has it that Knopfler penned this track while going through heartbreak himself – which is probably what makes the lyrics so heartfelt and relatable. The song is played on an Open G tuning (D G D G B D) with a capo on the 3rd fret.
Apparently, Knopfler was playing around with the Open G tuning when he stumbled upon the arpeggio lines that he went onto use to create the intro of the track – another fantastic reason why guitarists should explore alternate tunings (check out our blogs on alternate tunings if you'd like to try it out too!) The chords played are D, A, G, Em, and Bm. Highly recommend that you add this classic to your repertoire!
24. Slow Cheetah by Red Hot Chili Peppers
| | |
| --- | --- |
| Chords | Em, G, Asus2, C |
| Tuning | E A D G B E |
| Capo Position | 6th Fret |
Song Overview: Slow Cheetah is a mellow, atmospheric track by Red Hot Chilli Peppers that was released as part of their 'Stadium Arcadium' album. The use of acoustic guitar and other melodic elements in the song are quite uncharacteristic and refreshing for the band which has been previously known for its rap and funk-inspired music.
Fun fact – the band has used the backward guitar technique in the outro of their track which adds a mysterious and cool psychedelic effect – the technique has been used by other greats like The Beatles and Jimi Hendrix. The track is played on standard tuning with the capo on the 6th fret. The chord progression is fairly simple, with your regulars featuring throughout the song – Em, G, Asus2, and C. If you're looking for some fun acoustic guitar songs with capo use, I highly recommend this song.
25. Landslide by Fleetwood Mac
| | |
| --- | --- |
| Chords | G, C G/B, Am7, Am, D7/F#, D/F#, Em |
| Tuning | E A D G B E |
| Capo Position | 3rd Fret |
Song Overview: Written by the iconic Stevie Nicks of Fleetwood Mac, Landslide is a soul-stirring song that stays with you long after it stops playing. Accompanied by a steady fingerpicking throughout, Nicks' haunting vocals sing about facing challenges through various stages of one's life – it talks of accepting the landslide moment of one's life when things don't seem to be going our way.
Played on standard tuning, it needs you to place the capo on the 3rd fret. While there is a repeating chord progression throughout the song, you'll be rotating through a bunch of chords – but they're not that tricky to grasp.
What Is A Capo? Why Do I Need It?
To put it simply, a guitar capo is a tiny device that clamps on the neck of your guitar. Doing this temporarily shortens the length of the guitar strings, which in turn raises the pitch of the strings.
Capos are great to use because they let you play the same song in different keys while still using the open string chord shapes.
Since first position open string chord forms are more resonant and open-sounding, a capo makes it possible for you to get that same resonant sound even when you play the song in a different key. Capos have been extensively used in genres such as flamenco, blues, folk, and even Irish folk music. However, it has not been as widely used in jazz or classical guitar playing. The use of capo has risen to prominence because iconic artists such as Keith Richards, John Mayer, Paul Simon, and Tom Petty used it in their songs.
Final Thoughts
Learning to use a capo will unlock a whole new level of ease in your guitar playing. You'll be able to easily shift the key of a song to make it easier for you to sing on it or play open chord shapes in different keys.
We hope you enjoyed this list of popular guitar songs that use a capo and we hope it inspires you to use some capo magic in your own songs as well! As you can see, some of the biggest artists have used capos while composing their tracks from across genres – be it rock, folk, blues, or pop.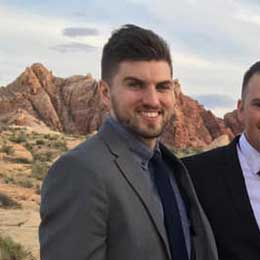 My name is Chris and I've had a passion for music and guitars for as long as I can remember. I started this website with some of my friends who are musicians, music teachers, gear heads, and music enthusiasts so we could provide high-quality guitar and music-related content.
I've been playing guitar since I was 13 years old and am an avid collector. Amps, pedals, guitars, bass, drums, microphones, studio, and recording gear, I love it all.
I was born and raised in Western Pennsylvania. My background is in Electrical Engineering, earning a Bachelor's degree from Youngstown State University. With my engineering experience, I've developed as a designer of guitar amplifiers and effects. A true passion of mine, I've designed, built, and repaired a wide range of guitar amps and electronics. Here at the Guitar Lobby, our aim is to share our passion for Music and gear with the rest of the music community.