When it comes to music, it's fair to say that things move in cycles, and nowhere is that more apparent than in the case of classic rock. Only a decade ago, listening to classic rock was uncool, but over the last few years, it has been making somewhat of a comeback. Old bands are reuniting and going on tours, as well as putting out new albums, and there are plenty of revivalist groups too, such as Wolfmother, Greta Van Fleet, The Answer, The Darkness, Rival Sons, Dirty Honey, and Monster Truck, just to name a few.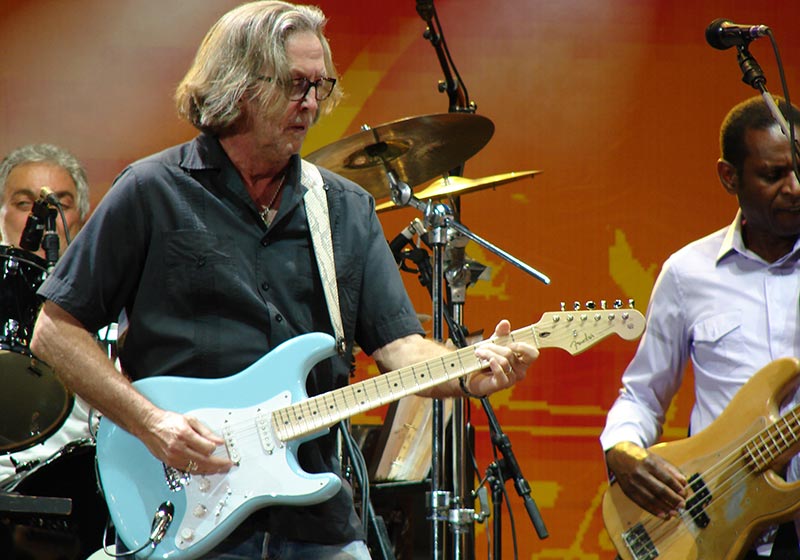 Before getting into our list of best classic rock songs of all time, let's agree on which songs we consider classic rock. As much as we like artists like R.E.M, The Clash, or The Ramones, as well as the entire grunge movement, their music isn't classic rock, although it is classic and iconic. What we are talking about here are huge stadium choruses, massive riffs, and instantly catchy and recognizable melodies. That means that the majority of the songs will be firmly set in the 70s and the 80s. We have also followed the rule of one song per artist/band.
List of the Best Classic Rock Songs of All Time
35. Journey – Don't Stop Believin'
| | |
| --- | --- |
| Year released | 1981 |
| Album | Escape |
| Vocalist | Steve Perry |
"Don't Stop Believin' is a song that embodies classic rock. As if a complex structure, stellar piano work, and incredible guitar runs weren't enough, the whole thing is topped off by Steve Perry's soaring vocals, one of the greatest singers in all of rock's history. Released in 1981 on their hugely successful album Escape, "Don't Stop Believin'" was a joint effort, as it was written by the band's keyboardist Jonathan Cain, with guitarist Neal Schon and singer Steve Perry's contributions. The song's theme is the search for a better life, and the title is a reference to one of the conversations Cain had with his father, who advised him to keep going and never give up on his dreams, even when times got really tough.
"Don't Stop Believin'" was not just a hit on the charts, but it was also featured on The Sopranos and became an unofficial anthem of sorts at baseball games. It's catchy, uplifting, and sports some great musicianship too. It doesn't get more classic than that.
34. Bon Jovi – Wanted Dead or Alive
| | |
| --- | --- |
| Year released | 1987 |
| Album | Slippery When Wet |
| Vocalist | Jon Bon Jovi |
This song perfectly demonstrates that Bon Jovi is unfairly characterized as hair metal, because this is a full-blooded classic rock tune. According to Jon Bon Jovi, "Wanted Dead or Alive" was inspired by Bob Seger's "Turn the Page', as well as his love for heroes and villains of the Old West. He compared life on the road with the way outlaws traveled from one town to the other. The song became a huge hit, and now it's a permanent staple in their live set, as well as on radio stations that play classic rock.
The single also climbed the Top Ten of Billboard's Hot 100 list at the same time with two other Bon Jovi songs from the album Slippery When Wet: "Livin' on a Prayer" and "Never Say Goodbye". That made Slippery When Wet the first hard rock album ever with three top singles on that chart.
33. Steppenwolf – Born to Be Wild
| | |
| --- | --- |
| Year released | 1968 |
| Album | Steppenwolf |
| Vocalist | John Kay |
"Born to Be Wild" is a track that is classic in more ways than one. First of all, it is one of the most iconic rock songs of the 1960s. Although it was released in 1968, it didn't really blow up until the following year, when it was featured on the soundtrack of Easy Rider. Since then, the song became synonymous with bikers, riding down the open road, rebellion, and of course, rock'n'roll. Second, "Born to Be Wild" is introduced the phrase "heavy metal". We cannot say for sure if the band is responsible for coining it, but they have definitely popularized the term, if not the music itself.
It's pretty much impossible to list every movie or TV show this song has been featured in, but if there was a shot with someone riding a motorcycle down the highway, you can bet that "Born to Be Wild" was playing at the same time.
32. George Thorogood and The Destroyers – Bad to the Bone
| | |
| --- | --- |
| Year released | 1982 |
| Album | George Thorogood and The Destroyers |
| Vocalist | George Thorogood |
Although George Thorogood and his band have a knack for doing awesome covers of different blues classics, they hit it out of the park every time they decide to write an original tune. We are, of course, talking about "Bad to the Bone", which was released in 1982. Initially, the track didn't receive much airplay, but everything changed once MTV decided to start playing it. And the rest is history. Since then, the song has been featured in numerous commercials, TV shows, and movies.
You can easily recall the legendary scene from Terminator 2: Judgment Day in which Arnold Schwarzenegger wipes the floor with a gang of bikers, and then proceed to take one biker's clothes, boots, and motorcycle, with "Bad to the Bone" playing in the background. The song borrows a few elements from Bo Diddley's "I'm a Man", with Bo Diddley appearing in the video music video.
31. Tom Petty – Free Fallin'
| | |
| --- | --- |
| Year released | 1989 |
| Album | Full Moon Fever |
| Vocalist | Tom Petty |
Tom Petty and The Heartbreakers have made many classics, but this one is not one of them. Well, sort of, because this is a song from Tom Petty's solo album Full Moon Fever, which was recorded with the help of the band, along with some big names such as George Harrison, Jeff Lynne, and Roy Orbison. "Free Fallin'" was the most successful song from the album, and it reached the No.7 position on the Billboard Hot 100 chart.
According to Petty himself, the song was written around the phrase "free falling", as well as the images Petty saw driving down Ventura Boulevard. Although the song is about being free after a break-up, Petty sings about himself as the villain in the lyrics, making the message of the song bittersweet. The song has been featured on The Sopranos, as well as Jerry Maguire, which further cemented its iconic status among younger fans.
30. Survivor – Eye of the Tiger
| | |
| --- | --- |
| Year released | 1982 |
| Album | Eye of the Tiger |
| Vocalist | Dave Bickler |
When talking about the 1980s, it's impossible not to talk about the Rocky series. Despite any of the sequels failing to reach the quality of the original, their soundtracks were always on point. This was also the case with Rocky III, which features Survivor's "Eye of the Tiger" very prominently during the famous training montages. And really, it's hard to think of a tune that is so able to motivate you to do anything. Even though the song fits in perfectly with the plot of the movie, as well as the training scenes, it wasn't supposed to be featured on the movie soundtrack at all.
It all happened only after Stalone got denied permission to use Queen's "Another One Bites the Dust" as the movie's theme song. When released as a single. "Eye of the Tiger" sold over two million copies, earning platinum status. It continues to be popular in the present age as well, selling over 4.5 million digital downloads, and that's just if count downloads before 2015.
29. Toto – Hold the Line
| | |
| --- | --- |
| Year released | 1978 |
| Album | Toto |
| Vocalist | Bobby Kimball |
Toto has a whole bunch of classic songs, including "Africa" and "Rosanna", but this time, we have decided to include another song of theirs on the list: "Hold the Line". "Hold the Line" was written by the band's keyboardist, David Paich. The single-note percussive piano intro, followed by a massive stadium riff is about as memorable of a combo as it can be. What's even more impressive is that "Hold the Line" was the band's first-ever single! Talking about breaking down the doors of the music industry in style!
The song immediately became a chart-topping hit in several countries at the same time, including the US, Sweden, South Africa, Canada, and Australia. Another impressive thing about the song is that it came with a music video. Keep in mind that this was 1978, and MTV wasn't even a thing before 1981.
28. Free – All Right Now
| | |
| --- | --- |
| Year released | 1970 |
| Album | Fire and Water |
| Vocalist | Paul Rodgers |
No list of classic rock songs would be complete with Free's "All Right Now". The most impressive thing about this timeless rock tune is the fact that most band members were teenagers when they wrote it. However, when the band's third album, Fire and Water, was released in 1970, the song was not an immediate hit. Part of the reason was that it was put at the end of the B-side of the album, but also because the band themselves didn't really believe in the song.
Fortunately, the head of Island Records, their label at the time, saw the song's potential, so it was released as a single, and became a huge hit subsequently. Free played the song at the Isle of Wight festival for a crowd of over 600,000 people. Unfortunately, Free would disband a few years later, and Paul Kossoff's death in 1976 put a tragic end to a truly talented band.
27. Boston – More Than a Feeling
| | |
| --- | --- |
| Year released | 1976 |
| Album | Boston |
| Vocalist | Brad Delp |
Just like Toto, Boston made a huge splash when it burst onto the rock scene with their single "More Than a Feeling", which is pretty much a permanent staple on all classic rock radio stations. The song was written by the land guitarist and bandleader Tom Sholtz, whose story is not that of a typical rock star who is down on his luck, trying to make it big. Sholtz was already successful by any standard, being an MIT graduate. Music was his passion, though, so he used his knowledge of electrical engineering to build his own effects pedal named the "The Rockman", which gave Sholtz a unique guitar sound.
Coupled with Brad Delp's soaring high-tenor vocals, it made "More Than a Feeling" a smash hit in the era where punk was taking off and was fully embraced by the industry, as well as critics. Boston couldn't care less about the critics though. They had the audience on their side.
26. Rush – Tom Sawyer
| | |
| --- | --- |
| Year released | 1981 |
| Album | Moving Pictures |
| Vocalist | Geddy Lee |
Progressive rock used to be a divisive genre, especially during the emergence of punk, when it was dismissed as pompous and overblown. Many weren't able to appreciate the superb musicianship and songwriting craft of bands such as King Crimson, Yes, and Genesis. However, one band that wasn't affected by music industry changes was Rush. The Canadian prog-rock giants released their most popular song "Tom Sawyer" in 1981 when punk and new wave were all the rage.
The song started off as a mere noodling at one of the band's practices, but it took a lot of studio work in order to get everything right, including Alex Lifeson's face-melting solo. But, despite all the hard work, even the band themselves were surprised by the success of the song, which would go on to become the highlight of their live performances up until the death of the band's drummer Neil Peart, after which Geddy Lee and Alex Lifeson called it quits.
25. Golden Earring – Radar Love
| | |
| --- | --- |
| Year released | 1973 |
| Album | Moontan |
| Vocalist | Barry Hay |
Even though classic rock is not something that is exclusive to English-speaking countries, most of the iconic rock tunes on our list are from US, UK, and Australian bands. There is, however, an exception to the rule. We are talking about a well-known Dutch band Golden Earring and their song "Radar Love". Although the band existed for nearly a decade, they didn't become huge until they won over the picky US market with their album Moontan. Radio stations started playing "Radar Love", which eventually reached No. 13 on the Billboard charts.
Once you inspect the lyrics more closely, you can see that the song's subject matter is much more complex and dark than that of your average driving song, which makes "Radar Love" such a powerful classic. Although the band wasn't able to repeat the success of "Radar Love", they would go on to produce another hit, "Twilight Zone".
24. Kansas – Carry On Wayward Son
| | |
| --- | --- |
| Year released | 1976 |
| Album | Leftoverture |
| Vocalist | Steve Walsh |
There is hardly a more memorable start to a classic than the acapella intro for "Carry On Wayward Son" and the amazing vocal harmonies. It would take four albums for Kansas to strike gold. Before that, chief songwriter and frontman Steve Walsh was battling writer's block after a relentless cycle of writing and touring. Fortunately, guitarist Kerry Livrgren has a few ideas up his sleeve. As soon as he presented the early idea for "Carry On Wayward Son" to the rest of the band, they knew they had a hit on their hands.
Although each band member of the band has a solo during the song, the tune itself is pretty straightforward and rocking compared to the rest of the Leftoverture album, which is a prog rock affair through and through. The song experienced a surge in popularity in the past decade or so when it was featured prominently during the key moments of Supernatural.
23. Bruce Springsteen – Born to Run
| | |
| --- | --- |
| Year released | 1975 |
| Album | Born to Run |
| Vocalist | Bruce Springsteen |
It's hard to imagine that The Boss himself was aware on the verge of getting dropped from his record label, but that was the case back in 1974. Springsteen dug deep and came up with "Born to Run". The track became a hit after it was leaked to radio stations before the album was released, and Bruce Springsteen became a star. We had a tough time deciding between this one and "Thunder Road" from the same album since they are quite similar, and share a common theme of escaping in order to search for a better life.
"Born to Run" has a special at Springsteen's concerts, since it is played as part of every encore. Even when you listen to the song today, it doesn't sound like it's dated to a particular era, which gives it its timeless character.
22. Jethro Tull – Locomotive Breath
| | |
| --- | --- |
| Year released | 1971 |
| Album | Aqualung |
| Vocalist | Ian Anderson |
One of the reasons why we love classic rock from the 1970s so much is that its authors weren't afraid to just go for it in the creative sense. This is especially true of progressive rock artists such as Jethro Tull. The song was recorded in an unusual way, since the band's frontman and the only permanent member of the band throughout the years, Ian Anderson, had trouble explaining to the rest of the band what he wanted "Locomotive Breath" to sound like. So, each part was recorded separately, after which they were all added on top of each other. Basically, the band learned to play the song after it was recorded.
"Locomotive Breath" has at least two things that make it unique. The first is the signature chugging rhythm, which resembles a locomotive. The second is the flute solo played by Ian Anderson, who plays the instrument quite often on their songs.
21. The Doors – Roadhouse Blues
| | |
| --- | --- |
| Year released | 1970 |
| Album | Morrison Hotel |
| Vocalist | Jim Morrison |
The Doors' music catalog can make any band envious, especially when it comes to lengthy psychedelic rock numbers, but we have decided to pick one of their bluesier songs. "Roadhouse Blues" is an example of swampy blues distilled into four minutes of perfection which shows that The Doors can play the blues with the best of them. Despite reportedly being intoxicated during the recording of the song, Jim Morrison is at his finest here, and Ray Manzarek and Robby Krieger follow him every step of the way. It took the band two days to record the song.
Although "Roadhouse Blues" never became a huge hit on the charts, it was a favorite among the band's fellow musicians, as well as their audience. It has been covered by numerous bands as well, adding to its stellar reputation.
20. Deep Purple – Smoke on the Water
| | |
| --- | --- |
| Year released | 1973 |
| Album | Machine Head |
| Vocalist | Ian Gillan |
If you don't recognize the first few seconds of "Smoke on the Water" immediately, you have probably been living under a rock since the early 1970s. While some of the songs on this list require you to think long and hard about their lyrics, "Smoke on the Water" lays it all out for you. The song depicts actual events. The band came to Montreux to record their next album using the mobile studio owned by The Rolling Stones, but the studio burned down when someone fired a flare gun during a Frank Zappa concert.
Richie Blackmore came up with the famous riff, bassist Roger Glover came up with the title, which prompted singer Ian Gillan to describe the events that had taken place right there and then. In a way, the song practically played itself out, and the band was there to capture it all.
19. Thin Lizzy – The Boys Are Back in Town
| | |
| --- | --- |
| Year released | 1976 |
| Album | Jailbreak |
| Vocalist | Phil Lynott |
If you are looking for pure 1970s hard rock, you need to look no further than Irish rockers, Thin Lizzy. Led by bassist and vocalist Phil Lynott, the band wrote many iconic songs, but the most popular of them all is "The Boys Are Back in Town". Even casual rock fans will instantly recognize the song, even if they don't know its title or the band that plays it. Apart from Phil Lynott's signature vocals, "The Boys Are Back in Town" features plenty of that second ingredient that makes up Thin Lizzy's unique sound: Brian Robertson's and Scott Gorham's twin guitars.
It's simply impossible not to blast this tune at full volume when you are driving along and you hear it on the radio. Although your life may not resemble that of the hard-living characters from the song, their antics will make each drive a bit more fun.
18. ZZ Top – La Grange
| | |
| --- | --- |
| Year released | 1973 |
| Album | Tres Hombres |
| Vocalist | Billy Gibbons |
Regardless of how many times we hear ZZ Top's "La Grange" (and we hear it almost every day), we never get tired of it. But then again, how can one ever get tired of ZZ Top's souped-up take on the blues and boogie-woogie? "La Grange" is the track with which ZZ Top made it big, but it took them a while to get there since this is a number from their third album, Tres Hombres. The song itself sings about a brothel on the outskirts of La Grange, Texas, and has served as an inspiration for the film The Best Little Whorehouse in Texas.
The song's appeal is everlasting it seems since it has been featured in more movies, TV shows, and commercials than we can count. Just hearing Billy Gibbons' deep voice singing the first few lines is enough to get us excited.
17. Creedence Clearwater Revival – Fortunate Son
| | |
| --- | --- |
| Year released | 1969 |
| Album | Willy and the Poor Boys |
| Vocalist | John Fogerty |
There is no denying the fact that CCR's "Fortunate Son" is the unofficial soundtrack to every TV and film depiction of the Vietnam War. It has been embraced as an anti-war song. According to John Fogerty, he intended to write a song about class difference and the unfairness with which poor young men were drafted, whereas those that were privileged stayed home. Fogerty also said that he was so angry at the time that he wrote the entire thing in about 20 minutes.
He had a specific person in mind too, David Eisenhower, who was the grandson of President Dwight Eisenhower. Instead of being drafted to go to Vietnam, David Eisenhower spent his military years aboard the USS Albany which was stationed in the Mediterranean Sea, and other, less privileged young men, including Fogerty himself, were going off to fight someone else's war.
16. The Beatles – Helter Skelter
| | |
| --- | --- |
| Year released | 1968 |
| Album | The Beatles (White Album) |
| Vocalist | Paul McCartney |
We've struggled whether or not to omit The Beatles from this list, much to the potential dismay of everyone, simply because their songs don't fit in with the rest of the tracks on this list. And then someone remembered "Helter Skelter", which has The Beatles at their loudest and meanest. The song was written after Paul McCartney heard The Who's "I Can See for Miles", with the band claiming it was their loudest and dirtiest tune to date. McCartney saw that as a challenge, so the band recorded a song with screaming vocals, raucous guitars, and loud drums.
However, in a later interview, he claimed that he wrote a song as a response to music critics who accused him of only being able to write ballads. The song is credited as influential by heavy metal musicians, serving as one of the earliest examples of heavy music.
15. Guns N' Roses – Sweet Child of Mine
| | |
| --- | --- |
| Year released | 1998 |
| Album | Appetite for Destruction |
| Vocalist | Axl Rose |
Guns N' Roses' debut album, Appetite for Destruction, is hailed as one of the best debut albums of all time, and rightfully so. But, the album wasn't exactly a hit until "Sweet Child o' Mine" was released as a single. After that, everything changed for the band. It showed that they were capable of writing a heartfelt ballad that went against their aggressive alley cat vibe. The famous riff came about as the band's guitarist Slash was noodling around with his guitar and coming up with different exercises to warm up his fingers.
The track was so popular that it helped other songs from the album, "Welcome to the Jungle" and "Paradise City", reach the charts. More importantly, it helped Guns N' Roses become the biggest band in the world from 1987 to 1994. "Sweet Child o' Mine" remains that band's only No. 1 hit on the Billboard charts.
14. Aerosmith – Sweet Emotion
| | |
| --- | --- |
| Year released | 1975 |
| Album | Toys in the Attic |
| Vocalist | Steven Tyler |
This was a tough one, since we are all huge fans of Aerosmith, and everyone has their own favorite Aerosmith song. However, we decided on "Sweet Emotion", which has all of the right ingredients for a legendary classic rock song, plus it's a track that helped the band to finally breakthrough. The song was actually written by the band's bass player Tom Hamilton, who initially came up with the bass intro. The rest of the band didn't really think much of it, so it wasn't until they were finishing up the recording of their third album, Toys in the Attic, that they would return to it.
Steven Tyler wrote the lyrics and the vocal melodies separately from the band, so Hamilton didn't even know that the song would be called "Sweet Emotion" until it was finished by Tyler and guitarist Joe Perry. This track also paved the way for another massive hit, "Walk This Way".
13. Cream – Sunshine of Your Love
| | |
| --- | --- |
| Year released | 1967 |
| Album | Disraeli Gears |
| Vocalist | Eric Clapton, Jack Bruce |
Cream is widely regarded as the world's first supergroup, and we are challenging anyone to dispute that. Even though they only existed for two years, they made a huge impact on the world of rock music. With Eric Clapton, "Slowhand" himself on guitar and vocals, Jack Bruce on bass and vocals, and Ginger Baker on drums, it's hard to imagine this band creating music that was anything less than groundbreaking. Their most popular song, "Sunshine of Your Love" is, by contrast, their most restrained one, featuring a really simple guitar riff by Clapton, who gets to shine during the solo.
Cream was incredibly skilled at blending hard rock with the blues and psychedelia, and this track is the perfect example of that. Jimi Hendrix, who never hid the fact that he was a huge Clapton fan, often included this song on his concert setlists.
12. The Rolling Stones – Gimme Shelter
| | |
| --- | --- |
| Year released | 1969 |
| Album | Let It Bleed |
| Vocalist | Mick Jagger, Merry Clayton |
Quite possibly the best song ever written by The Rolling Stones, "Gimme Shelter" is an epic track that perfectly described the end of the 1960s and the beginning of a darker era ahead, with street violence, war, rape, and murder all crammed four and a half minutes. The band was at its creative peak, managing to recover from the death of Brian Jones and produce Let It Bleed. The moody intro and loose guitars sound very menacing, which was quite appropriate given the dark subject matter of the song.
The star here, though, is guest vocalist Merry Clayton, who was brought in during a last-minute recording session. Her delivery was so powerful that her voice cracked during one of the refrains "Rape, murder! It's just a shot away! It's just a shot away!". Mick Jagger's "Woo!" can be heard on the track, as he was impressed by her performance.
11. Derek and the Dominos – Layla
| | |
| --- | --- |
| Year released | 1971 |
| Album | Layla and Other Assorted Love Songs |
| Vocalist | Eric Clapton |
Written by Eric Clapton and Jim Gordon, "Layla" is one of the rawest, most honest, and powerful love songs ever recorded on tape. Clapton drew inspiration for the song from his unrequited love for Pattie Boyd, who was married to George Harrison at the time. However, we mustn't forget to credit another guitar legend, Duane Allman, for the song as well. Clapton and Allman were fans of each other, and they got along really well during the recording process, often complementing each other's ideas on the spot.
It was Duane Allman who came up with the signature riff to the song, whereas Jim Gordon played piano in the coda of the song, with Clapton and Allman playing interweaving parts on guitar, slide guitar, and bottleneck slide guitar. Clapton would eventually go on to marry, and divorce, Boyd, who served as the inspiration for the song.
10. The Who – Baba O'Riley
| | |
| --- | --- |
| Year released | 1971 |
| Album | Who's Next |
| Vocalist | Roger Daltrey, Pete Townshend |
Speaking of rock anthems, The Who's "Baba O'Riley" is as big as they come. The song was originally envisioned by guitarist Pete Townshend as part of an ambitious rock opera called Lifehouse, which was intended to top Tommy. In the end, it proved to be too much for Townshend, so the rest of the band used some of the material for the album Who's Next. Pete Townshend's ambition bore fruit, especially regarding the cyclic synth intro of the song. Not only was it catchy, but it was completely ground-breaking as well.
Singer Roger Daltrey and Pete Townshend share vocals duties on the track, which ends with a frenetic violin solo. The title of the song comes from a combination of names of Meher Baba and Terry Riley, both of which were Townshend mentors. Of course, "Baba O'Riley" was used as the theme song for CSI: NY.
9. Lynyrd Skynyrd – Free Bird
| | |
| --- | --- |
| Year released | 1974 |
| Album | (Pronounced 'Lĕh-'nérd 'Skin-'nérd) |
| Vocalist | Ronnie Van Zant |
Sure, "Sweet Home Alabama" might be more well-known, but "Free Bird" is a superior song, and one of the most beautiful classic rock songs ever recorded. The band's three-guitar attack was in full force here, showcasing its skills at the end of the song which features one of the most epic guitar solos of all time. The legend says that the lengthy guitar solo was put there with singer Ronnie Van Zant in mind. Since the band was playing multiple sets per night, the solo would give Van Zant a chance to rest his vocal cords.
The famous keyboard intro was added to the song at the very end when it was played by the band's roadie Billy Powell, after which he was invited to join the band. Lynyrd Skynyrd often dedicated this song to another souther rock legend, Duane Allman, during their live shows. Overall, Free Bird is easily one of the best classic rock songs of all time.
8. Queen – Bohemian Rhapsody
| | |
| --- | --- |
| Year released | 1975 |
| Album | A Night at the Opera |
| Vocalist | Freddie Mercury |
Looking back on it, it's hard to understand how "Bohemian Rhapsody" became such a hit for Queen. Make no mistake about it, this song is pure art, but it wasn't exactly radio-friendly with multiple sections that resemble an operatic piece. However, Queen, and especially lead singer Freddie Mercury, were determined to push the boundaries with each new album. "Bohemian Rhapsody" starts out with vocal harmonies before Mercury enters with just his voice and a piano. Gradually, the whole band joins in, and then all of a sudden, there is a miniature opera happening.
It's over the top, glamorous, massive, and completely glorious at the same time, just like Queen. And speaking of over the top, the song was recorded in six different studios and cost 35,000 pounds, which was astronomical at the time. But, as you can see, it was worth every penny, and we can now enjoy a true masterpiece.
7. Eagles – Hotel California
| | |
| --- | --- |
| Year released | 1977 |
| Album | Hotel California |
| Vocalist | Don Henley |
"Hotel California" is probably the most popular song by Eagles, and probably their most misunderstood one. We say that because of the lyrics, which have been subject to many interpretations. It seems like even the band members are not on the same page when it comes to the meaning of the lyrics, or maybe they are just having fun at our expense. According to Don Henley, who wrote the lyrics, it's a song about the dark underbelly of the American dream.
The phrase "Hotel California" has been interpreted as the name of a state mental hospital, and even as the name of a hotel in San Francisco that was used as a satanist church. The dueling solos by Don Felder and Joe Walsh, however, are not as polarising. They are simply sublime, and were created as a result of a healthy competitive edge between the two during the recording princess, with each player bringing out the best in the other. And that they did.
6. Neil Young – Rockin' in the Free World
| | |
| --- | --- |
| Year released | 1989 |
| Album | Freedom |
| Vocalist | Neil Young |
Some argue that politics and rock 'n' roll don't go together. However, we say that rock goes hand in hand with rebellion, justice, and freedom, and if politics happens to be on the opposite side of those, artists should definitely get political in their lyrics. Of course, the first artists who come to mind when it comes to politically charged lyrics are Bruce Springsteen and Bob Dylan, but at No. 28 on our list is Neil Young's "Rockin' in the Free World" which sound just as fresh and as relevant as it did back in 1989.
Featuring a simple, but ferocious riff that aims right for the throat, "Rockin' in a Free World" perfectly captures the anger and the disappointment of the author with the state of things in the US at the tail of the 1980s. It's not only a timeless classic rock tune, but also a stark reminder that things, unfortunately, never change.
5. AC/DC – Back in Black
| | |
| --- | --- |
| Year released | 1980 |
| Album | Back in Black |
| Vocalist | Brian Johnson |
Some bands are able to recover from the death of their frontman, but very few bands had Bon Scott as their lead singer. Following Scott's death, Brian Johnson stepped in. He had some big shoes to fill, and was also asked by the band to write the lyrics to "Back in Black" as a tribute to Bon Scott. And man, did he deliver! The song, as well as its instantly recognizable riff, took the band to a whole new level in terms of popularity, which continues to this day. Brian Johnson didn't sound anything like Bon Scott, but it didn't matter, because his screaming vocals were in a league of their own.
"Back in Black" is a special kind of song that is dripping with attitude, which is why it has been featured so prominently in TV shows and movies whenever they need a soundtrack for a character that is badass and doesn't play by the rules.
4. Black Sabbath – Paranoid
| | |
| --- | --- |
| Year released | 1970 |
| Album | Paranoid |
| Vocalist | Ozzy Osbourne |
It's impossible to overstate how influential Black Sabbath is as a band, especially for the development of hard rock and heavy metal as we know them. "Paranoid" is featured on their album of the same name, and while it doesn't have the complexity of "Iron Man", it does have a relentless groove that doesn't let up until the end of the song, as well Ozzy Osbourne's piercing, metallic vocals that infuse the song with equal parts melody and menace.
The lyrics, written by bassist Geezer Butler, describe a man that has recently become single, and who is unable to find happiness in anything. Of course, in Ozzy's interpretation, the main protagonist also sounds slightly deranged, giving the song an element of danger, which is usually the case with Black Sabbath songs. Last, but not least, the chugging riff by guitarist Tony Iommi sound fresh even by today's standards.
3. Pink Floyd – Comfortably Numb
| | |
| --- | --- |
| Year released | 1980 |
| Album | The Wall |
| Vocalist | Roger Waters, David Gilmour |
Roger Waters and David Gilmour are rock giants who are just as famous for their songs as they are for their fights. Therefore, it's not exactly a surprise that "Comfortably Numb" is one of only three songs that were co-written by the pair for The Wall. They couldn't agree on the verses and the solos, which is why Roger Waters, when he left the band, played a different version involving artists such as Van Morrison and Joe Walsh. However, David Gilmour appears to have won, since his solo is cited by many as one of the greatest solos of all time.
As fate would have it, "Comfortably Numb" was the last song that Pink Floyd played when they reunited in 2005 for Live 8. It is also the last song ever played by the classic lineup featuring Water, Gilmour, keyboardist Rick Wright, and drummer Nick Mason, because Wright passed away in 2008.
2. Jimi Hendrix Experience – All Along the Watchtower
| | |
| --- | --- |
| Year released | 1968 |
| Album | Electric Ladyland |
| Vocalist | Jimi Hendrix |
Jimi Hendrix was the most important guitar player of them all. He approached the guitar like nobody else before him. But, the funny thing is that his guitar pyrotechnics never got in the way of a song. Hendrix always knew that the song came first, even if it's not one of his own. We are, of course, talking about his cover of Bob Dylan's "All Along the Watchtower". Jimi Hendrix took the song to a whole new level. Even Dylan himself was overwhelmed by how good Jimi's version was. After his death, Dylan started to perform a version of "All Along the Watchtower" that was closer to Jimi's, rather than the original.
Hendrix also played bass on the recording, because bass player Noel redding had grown tired of the lengthy recording process. Just like "Fortunate Son", this version of the song is often used by filmmakers as a soundtrack to the Vietnam War.
1. Led Zeppelin – Kashmir
| | |
| --- | --- |
| Year released | 1975 |
| Album | Physical Graffiti |
| Vocalist | Robert Plant |
There was no shortage of Led Zeppelin songs that deserved the top spot on our list, with "Stairway to Heaven" and "Whole Lotta Love" being the most obvious ones. But, we went with "Kashmir", because no other Led Zeppelin track, and no other rock song for that matter, is as epic, majestic, and as captivating as "Kashmir". Even Robert Plant and Jimmy Page agree that it's the band's finest work. The song invokes mystery and far away lands (thanks to the Eastern flavor of the riff), and crosses the boundaries of rock music.
The main theme has been echoed by other bands and their songs, such as "Wake Up" by Rage Against the Machine and Creed's "My Sacrifice". Yes, we are going to ignore Puff Daddy's "Come with Me" as it never happened. "Kashmir" is our pick for the greatest classic rock song of all time, and one of the greatest examples of songwriting, period.
Wrap Up
And there you have it, our list of 35 timeless classic rock songs that are guaranteed to satisfy even the pickiest rock fans. Let us know what you think in the comments and be sure to check our popular related articles for Best Rock Bands All Time, Best Indie Rock Bands All Time, and Best Blues Guitarists All Time!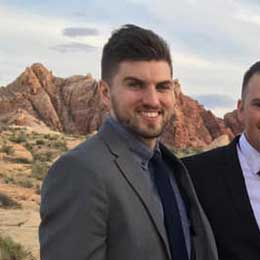 My name is Chris and I've had a passion for music and guitars for as long as I can remember. I started this website with some of my friends who are musicians, music teachers, gear heads, and music enthusiasts so we could provide high-quality guitar and music-related content.
I've been playing guitar since I was 13 years old and am an avid collector. Amps, pedals, guitars, bass, drums, microphones, studio, and recording gear, I love it all.
I was born and raised in Western Pennsylvania. My background is in Electrical Engineering, earning a Bachelor's degree from Youngstown State University. With my engineering experience, I've developed as a designer of guitar amplifiers and effects. A true passion of mine, I've designed, built, and repaired a wide range of guitar amps and electronics. Here at the Guitar Lobby, our aim is to share our passion for Music and gear with the rest of the music community.