You don't have to be a huge fan of Taylor Swift to appreciate her remarkable talent for songwriting. And her voice, while perhaps not the best in the world, sure has a timbre to it that can stir the soul. What endears Swift to her fans is the relatability of her songs. The musical pieces may have a very simple structure. However, every word of the lyrics speaks to the heart.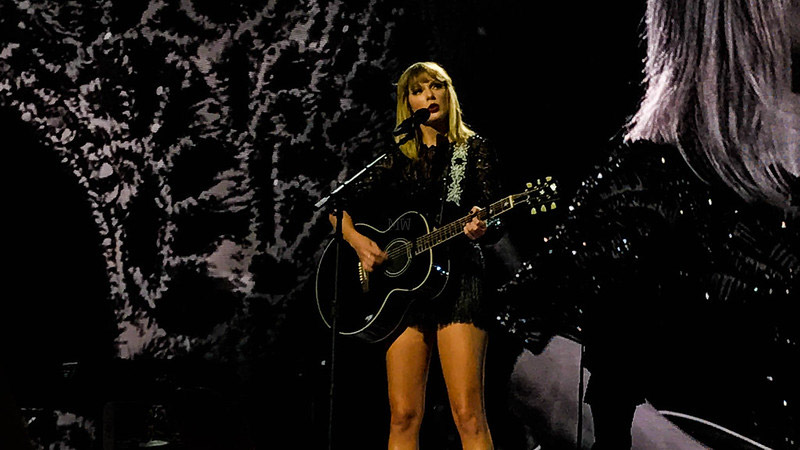 From heartaches to life's greatest adventures and falling in love, and everything else in between. Taylor Swift does have a penchant for creating music that speaks of the very same experiences that almost everyone else goes through. And this is what makes Swift's songs so special.
Do you know what else makes her songs very interesting? Many of her pieces are perfect for beginner guitarists. With simple chords that can be transposed to different notes, you'll find this compilation of easy Taylor Swift guitar songs to be a must-have for any aspiring guitarist.
Here Are the Best Taylor Swift Guitar Songs to Learn
48. Back To December
Widely believed to be an apology to Twilight star Taylor Lautner, "Back To December" reflects on past relationships with a melancholy regret. The song is a piano-driven ballad with a pop-country sound that showcases her introspective writing style and passionate vocal performance. In the music video, you can see Taylor Swift with a book of hand-written lyrics, one of which is for the song "All Too Well" from her subsequent album, Red.
All of Taylor Swift's music revolves around a simple and basic strumming pattern, so they're great for practicing your left-hand technique while strengthening your muscle memory. Relax into the chords and add some unique strumming patterns or melodic fingerpicking where you want to make the song your own!
47. Mine
Coming out 4 years after Taylor Swift's debut album, "Mine," hit #3 on the Billboard Hot 100 chart as the lead single from Speak Now. Swift's signature storyteller style of writing music is really on display here, having been inspired by her own experiences as well as observations about love and relationships using vivid lyrics full of emotion that really resonated with fans across the globe.
Mine follows the same chord progression (C, G, D, Em) almost entirely through the song, only changing once in the pre-chorus to hold that D chord a little extra and at the end of the chorus where a quick step back down to D and then C is played after the last Em chord. Besides that, if you can comfortably handle these four chords, you can play "Mine"!
46. Our Song
Our Song is one of the musical pieces that helped propel Taylor Swift to international fame. While the song was part of the debut album of Swift in 2006, it got released as a single the following year. The song has strong country roots because of the use of a banjo in driving the dynamics of the music piece. It's a Hot 100 song and a chart-topper of the Hot Country Songs.
One of the easiest ways to strum Our Song is by executing two down strums for each of the chords. The ideal pattern is DDD-U with a palm mute at the end of the up strum. It is always best for beginner guitarists to take it slowly at first. You can incorporate the chords and play the song at a much faster pace once you already have a feel for the song's rhythm.
I can think of many instances when you will want to play this music piece. It can be a great song for spicing up your party. Include it in your collection of campfire songs. This song also works as a wonderful piece for jamming with your closest friends.
45. Sparks Fly
"Sparks Fly" was initially set to be released on 2008's "Fearless" but wasn't ready for the final track listing. Taylor Swift still played the song live despite it not being officially released yet, and it became such a fan favorite that the song was released as a promotional single in 2010 before becoming an official single a year later. "Sparks Fly" is an energetic and upbeat song filled with catchy melodies written in Swift's signature (at that time) country/pop style.
The chords for this song are simplified, so start with the basics: Am, F, C, G. If you're feeling proficient and want to stylize your playing a little bit, augment the chords as follows: Am7, Fsus2, C. Gadd4. Refer to the tab linked above for how to make these chords if you're unsure!
44. Electric Touch
A never before heard Taylor song coming from The Vault, "Electric Touch," is a sentimental account of the hesitancy to jump back into a relationship after being hurt before. Fall Out Boy's Patrick Stump duets with Swift on this exceptional display of both singers' vocal ranges. Clever listeners will have noticed the easter egg hidden in the lyrics: a mention of the time "8:05," which adds up to Taylor's lucky number 13. Although it strays a little from Swift's pop forte, "Electric Touch" is still 110% Taylor.
This rock ballad proves that there are some hidden gems left in the vault! The song itself is still pretty straightforward despite its overall drive, so get your chords ready and take on a brand-new vaulted Taylor Swift song!
43. Invisible String
"Invisible String" is a song about destiny, life experiences, and the idea that certain events and moments in life are connected and intertwined. The song embraces more of a folky song than her other tracks from the Folklore album, offering up acoustic guitars, delicate pianos, and gentle percussion sounds to create a mellow and introspective atmosphere.
The chords in this song are very beginner-friendly, with the verse starting off with G, D/F#, Em, and Bm before moving into alternating D and Em chords in the chorus with an interesting chord step down before heading into the second verse. So if you're feeling like you'd like a little more of a challenge, you can try incorporating some fingerpicking patterns that complement the song's melody.
42. Picture To Burn
Coming hot off of her debut self-titled album, "Picture To Burn," was released in 2006 and reflected her own relationship experience and frustration toward an ex-boyfriend who mistreated her. Using the metaphor of burning his picture to signify moving on from the past, this song is a testament to the idea that you should always treat people with kindness and respect unless you want to end up having a breakup song written about you!
The Cmaj9 chord only appears once in the song, near the end of the bridge before the last chorus; so if you''re not quite ready to tackle that variation of the C chord, it's okay to just play a normal C in that spot. Otherwise, there are only 4 unique chords in the entire song, so add another Taylor Swift classic into your repertoire today!
41. Should've Said No
"Should've Said No" was written entirely by Taylor Swift and released as part of her debut self-titled album in 2006. Inspired by her real-life experience with an unfaithful boyfriend, the hard-hitting country-rock song gained widespread recognition after Swift's performance on a dramatic rain-soaked stage at the 2008 ACM Awards. The song played a significant role in establishing Swift as a rising star in the country music scene and continues to be a staple in her live performance setlists.
There are five basic chords here that Taylor Swift loves to use for her music, her go-to chords. You've probably mastered them by now, which means this song will be no sweat for you. If you haven't gotten them down quite yet or you need a little more practice, then learning this song can be a great piece to practice with!
40. Enchanted
The enigmatic song "Enchanted" left fans wondering who the mystery man was that the country/pop superstar was referring to when she said, "please don't be in love with someone else." Fans discovered a hidden message in the album's liner notes, the capitalized letters A-D-A-M. Owl City mastermind Adam Young also saw this and, having just recently met Taylor Swift himself, wondered if she was referring to him after all. This prompted Young to respond with a song of his own where he mirrored Taylor's sentiment and sang, "I was enchanted to meet you too."
A quintessential song for any hopeless romantic, "Enchanted" is the perfect song for a Valentine's Day or anniversary performance setlist. Slap a capo on the first fret and get to work on these basic chords.
39. Willow
Taylor Swift continued her dive into more of a folky, alternative/indie sound with her album Evermore, released in 2020 as her ninth studio album. The sister song to "Cardigan," "Willow," represents a continuation of the themes and narratives explored in the former. The song debuted at #1 on the Billboard Hot 100 chart and features primarily acoustic guitar playing delicate and melodic phrases that contribute to the song's ethereal and introspective atmosphere.
We stray a little bit from simple chords in the intro with a short section of string-skipped chords (G and high E strings), so if this is a bit beyond your comfort level, feel free to substitute the basic chords as outlined in the tab linked above in its place.
38. Evermore
The second song to feature Bon Iver (after Folklore's "Exile"), "Evermore," is an emotional ballad that reflects the themes of love, loss, and the passing of time. The song inspires a deep sense of melancholy and captures the essence of the emotional depth present in the album. The title track closes out the album making it a fitting end to the musical journey taken in the songs ahead of it. It also clocks in at just over 5 minutes, making it the longest song on Evermore.
This may be the easiest Taylor Swift song to play on the list, with only two chords present until the bridge hits. C and F will be your main weapons here until we cross the bridge, where we're introduced to the G and Am7 chords. Don't be intimidated by the Am variation; all we're doing is taking out one note of it and playing it open-stringed. Give it a shot and expand your Taylor Swift song list!
37. Fifteen
This 2008 country song from Swift is perfect for anyone who has experienced his or her very first heartbreak in high school. It is a ballad that serves as an excellent vessel for a storyline that almost anyone can relate to. While the song only peaked at the 23rd spot on the Hot 100, it did well in digital downloads.
Playing this Swift ballad on the guitar is as easy as playing Happy Birthday on the piano. The chords aren't as complicated as they look. For those who think that Cadd9 is a very difficult chord to execute, you'd be surprised to learn that it is almost like the G major chord. The use of both G major and Cadd9 is especially useful in learning chord switching. Here, you will only be moving two fingers to switch between the 2 chords.
Strumming-wise, the song isn't that difficult, either. There are different strumming patterns that you can choose from. I suggest using one that you are most comfortable with. This can help you gain confidence in your guitar playing. If you like this song, check out some of our favorite songs that use only 2 chords.
36. You Belong with Me
I know I am not the only one saying that this has got to be Taylor Swift's most popular song ever to be recorded in 2008. Sure, the hit song, Love Story, is also in the same album. However, this music piece happens to be a favorite among kids. It also received three Grammy nominations in 2010. You Belong with Me is also Swift's best-performing single on the Hot 100, landing shy of the top spot.
What is very surprising about this song is the simplicity of its structure. It is seamless and almost faultless. Perhaps the only thing that may prevent the song from getting the nod of every single person on earth is the fact that it has many similarities to other songs. Nevertheless, this music piece is one great song for beginner guitarists to try.
If this is your first time playing the guitar, don't worry so much when you play this song. Its chords will only require at most three fingers pressing on certain points of the string. Strumming is not difficult as it is as simple as a DDU-UDU pattern. Try strumming the pattern at a slower pace than the recommended 124-BPM tempo of the song. If you're looking for easy Taylor Swift guitar songs, this is a great option.
35. Shake it Off
Guitar Chords: Am, C, G
Genre: Dance pop
Everyone knows that Taylor Swift is musically inclined to the country genre. She finds it a lot easier to express her songwriting ideas through country songs than via other music genres. However, Swift also happens to enjoy the challenge of venturing into other territories. "Shake It Off" is one of Swift's forays into the realm outside the country genre.
This 2013 dance-pop song has a very upbeat tempo. Longtime fans of the artist were surprised at the versatility of their idol's voice. The song has a very catchy and 'poppy' hook. However, not everyone agreed that Shake it Off is one of Swift's best works. There's no doubt that the song sounds like a sure hit, especially to the young, dance-crazed crowd. However, serious audiophiles lament that the artist's departure from her signature style meant alienating those who stood by her in her early days.
Whatever the case, Shake it Off is one of the Taylor Swift songs that any beginner guitarist can play. The three open chords aren't difficult, and the strumming pattern is as basic as you can imagine. The trick is to learn the correct technique for strumming, as this song has a pretty quick tempo.
Popular Related Article: Easy Pop Songs to Play on the Guitar
34. State of Grace
Guitar Chords: D, G, Em
Genre: Alternative rock
Here's another song that serves as a testament to Swift's versatility as a singer and songwriter. State of Grace shatters all notions about Swift as nothing more than a singer who's limited to singing and writing only country songs. While this 2012 music piece cannot match the songs of true-blue rock artists, it still passes off as an amazing arena rock. There are elements of the song that are very characteristic of the music of the Cranberries, U2, and Muse.
The moody overtones and ethereal guitar instrumentals make for an excellent accompaniment to the mid-tempo drum beat that drives the song. And when Swift begins to sing, you can almost imagine it's Bono on the vocals. The song is a surprisingly rock-worthy song. And if you're a beginner guitarist who has this inclination, then this Swift song is for you.
Don't worry so much about the strumming requirements of the song. It is easy and simple that even a 7-year old kid won't have any issues mastering it. You can choose from at least three strumming patterns. It also helps that there aren't any barre chords in the set of three.
33. Love Story
Guitar Chords: D, G, Bm, A
Genre: Country pop
I've got to say I love this song. It's not because I'm still as love-struck as any love bird out there. Rather, it is because of the way the song is structured. It has a mid-tempo structure that slowly builds as the song progresses. And unlike the Romeo and Juliet we are all familiar with, this 2008 country pop song has a Cinderella ending to it. You'll also find the lyrics to be addicting. It feeds off every young woman's desire to be loved in a fairytale fashion.
This heartwarming song is not only a great piece to sing along to. It is also one of those Swift songs that are a cinch for beginners to learn. Four chords, one of them a barre chord, will never confuse a beginner guitarist. The strumming technique employed is also quite unusual. The verse will only require the strumming of the middle strings to simulate the punchy bass notes of the original song.
The rest of the song only needs your most basic knowledge of strumming. You won't find any other song that's easier to play than Swift's Love Story.
32. Teardrops on My Guitar
Guitar Chords: G, Em, C, D
Genre: Country pop
While this 2006 country-pop track by Taylor Swift only has 4 simple chords, it's the song's strumming pattern that can be a bit challenging for novice guitar players. A tempo of 99 to 112 beats per minute may not be difficult. However, if you put a DDD-DU-DU-DD-DU pattern into the equation, most beginners may find the piece to be taxing.
Don't worry so much about not having to get the strumming pattern right the first few tries. You'll learn it eventually. Or, you could try playing the song using your own pattern of strumming. One important thing to do here is to place a capo on the 3rd fret. You can always ditch the capo if you haven't any.
There's a bit of a controversy as to whether to classify Teardrops on My Guitar as a country song or not. Critics say that there are certain country music elements that are lacking in Swift's songs. However, the style of both the narrative and the theme is, without question, country. Regardless of how critics think of the song, Teardrops on My Guitar remains one of Swift's most successful singles.
Popular Related Article: 57 Easy Beginner Guitar Songs (with Tabs)
31. We Are Never Getting Back Together
Guitar Chords: Cadd9, G, Em7, Dsus
Genre: Bubblegum pop
Partygoers love this 2012 song by Taylor Swift. It has a hook that is instantly undeniable. The song also has juvenile sensibilities that, while appealing to many teens and young adults, are frowned upon by the older generation of audiophiles. Personally, I think the way Swift sang the lyrics gave the song its fun vibe.
The easiest way to play this bubblegum pop song on your guitar is by down strumming the individual chords once for each chord. One fascinating thing that beginner guitarists will learn from this technique is the use of a palm-muting technique. It's like slapping the guitar strings immediately after strumming the chord. It stops the strings from producing sound and that gives the chord a unique tonal quality.
If you don't want to employ a single down strum for each chord, then perhaps using two down strums will do. This will bring you a lot closer to the harmonic qualities of the song. Of course, you can always come up with your own way of strumming the chords. There are only four of these chords to play anyway.
30. Treacherous
Guitar Chords: G, Dsus4, Em7, Cadd9
Genre: Country pop
Treacherous failed to earn Taylor Swift several important awards. However, the lovely tune and the amazing message of the song has clearly endeared Swift to her fans even more. Here's a song that is a perfect reflection of the indomitability of the human spirit. It has a beautiful melody that sounds more like a sleep-inducing lullaby.
One of the simplest ways you can play the four chords of this song is by using a relaxed down strum pattern. The tempo is not that fast. Getting the pattern right will be easy. You can also play this song using a capo on the 7th fret, although Swift often puts the capo on the 3rd. It is also possible to play the song without this device.
Most of the people I know find Treacherous to have a soothing and relaxing effect. The melody helps calm the nerves. I find the song to be especially useful when I'm in my alone time. For beginner guitar players, the song's soft melody and slow tempo make it the perfect learning piece.
29. Come Back, Be Here
Guitar Chords: D, A, Bm, G
Genre: Country pop
The year 2012 has been a phenomenal year for Taylor Swift. Her Red album was filled with tumultuous emotions that the star was experiencing throughout the project. It's proof of the popular belief that one can always find inspiration even from your most negative of experiences. One of the songs in the album that almost everyone can relate to is Come Back, Be Here.
Beginner guitar players will also love the song. They can forget about the cheesy lines if they wish and focus only on the playing of the chords. Novice guitarists can strum each chord only once without employing any palm muting technique. Let the strings vibrate naturally, extending their notes until the next chord.
If you think playing the song this way is very elementary, then you can try strumming the strings four times for each chord. This will give you harmonics that are more pleasant to the ear. You can also transpose the chords if you wish to make the melody of the song sound more robust. You might progress to a fingerstyle after only a few sessions. Who knows?
28. I Knew You Were Trouble
Guitar Chords: G, D, Em, C
Genre: Electropop
Have you been in a very toxic relationship lately? Or are you currently in one? If you are, then this Taylor Swift song is the piece that you want to learn to play. It should help you vent all your pent-up emotions in a very nice and constructive way. The song is about a toxic relationship, something that many of us have gone through at some point in our lives.
This 2012 Swift song is a real breakup banger. It has an up-tempo beat that works so well as the foundation for its many elements. It's a pop rock, a dance pop, an electropop, a dubstep, and a teen pop sound all rolled into one fascinating framework. Imagine having your friends dancing right in your living room while you are playing the chords of the song.
The chords are very easy. Unfortunately, the tempo can make learning the song quite challenging at first. It has a 152 BPM tempo that can put a strain on the wrist, not to mention having to coordinate the down and up strumming movements. All is good, however, once you get a feel for the rhythm.
Popular Related Article: 50 Beginner Acoustic Guitar Songs
27. August
Guitar Chords: D, G, Em, A
Genre: Indie folk
If you're looking for Taylor Swift songs that are more recent, then you've got to check out August. This is one of the tracks on her very latest album, Folklore. Released in July 2020, the song offers a very different Swift. Gone is the upbeat pop sound that people have come to equate with the songbird. The guitar remains a driver for the song. However, there is also a piano to give the music piece a more elegant melody.
August has a very relaxing vibe. The lyrics have a hint of poetry, providing a solid framework for the emotional weight that the message conveys. There's still the vivid storytelling we've all come to appreciate about the singer-songwriter. It's the perfect song for playing during those quiet times in your room.
The mellow nature of August lends easy playability for people who are new to the guitar. Chords are never an issue. Neither is the progression of these chords. And if you think 90 beats per minute is still too fast, whittling it down to 75 will never grossly affect the song's tonal and melodic qualities. So, go ahead and learn this song.
26. The Man
Guitar Chords: F, G, C, Am
Genre: Synth pop
Taylor Swift has recorded and released more than a hundred songs since she made her debut in 2006. In 2019, she released a music piece that further solidified the singer-songwriter's versatility. The Man is a song that no longer has elements of Swift's strong country roots. Instead, it is a piece that crossed over to a totally different genre.
While Swift has recorded rock and dance-pop songs in the past, very few of them can be as electrifying as The Man. This song has very flashy harmonies, rumbling beats, and murky synths. It is as if the piece is courting rock and heavy metal legends of the 70s and 80s. The song's aggressive use of synthesizers was a clear departure from the artist's pure and clean music arrangements.
This song may have the feel of progressive rock. However, very few people will deny that the song remains very characteristic of Taylor Swift. You'll be surprised at how easy the song is to play on the guitar. The progression of the four chords remains constant throughout the song. Now, that's what you call an easy guitar song for beginners.
25. Begin Again
Guitar Chords: G, Cadd9, Em7, Dsus4
Genre: Country
Another easy Taylor Swift song to play is Begin Again. It's a 2012 country song that remains true to Swift's roots. The message can also ring a bell for most of us. It motivates you to pick yourself up after a failed relationship. It's the kind of song that you'd want to play for your heartbroken best friend.
The strumming pattern for Begin Again cannot be easier than D-D-D-DDU. You'll execute this pattern for each chord of the verse. The chorus will take a slightly different pattern. You'll need D-D-DU-UD-DU for this part of the song. It can be tricky at first. I do encourage you to try it a few times without the chords. Once you have the rhythm going, you can then employ the chords in your playing.
Don't limit yourself to learning the strumming pattern of the song. This is a very lovely and melodic piece that is perfect for beginners who want to learn the art of fingerpicking. You'll be rewarded with an additional guitar playing skill that is as indispensable as strumming. Learning the fingerstyle of this song will pave the way for playing other songs in the future.
24. Red
Guitar Chords: G, Bm, A, D
Genre: Country pop
Red is, first and foremost, a country song. However, there's no denying that the song's warm vibe and slightly upbeat tempo also make it some sort of soft rock. It's a pop song that has strong country roots and hints of modern alternative rock elements. There are metaphors that can feed the brain and open different interpretations. The lyrics are colorful, too, as they describe a relationship that has turned tumultuous.
Novice guitar players can strum the strings only once for each chord. This makes the song easy enough to master. The important thing to learn is the correct timing of the strumming. It should correspond to the beat of the song. The second strumming pattern that novice guitarists can try is a two-strum pattern for each chord. It is also important to employ a bit of palm muting technique in between strums. There are other strumming techniques you can employ. For now, I suggest you work with these two easy ones first.
Not only is this song perfect for learning how to strum. It is also a good tool for learning fingerstyle. Do have patience when learning this trick. You'd be thankful if you could master this important guitar playing technique.
23. 22
Guitar Chords: G, Cadd9, Dsus4
Genre: Bubblegum pop
Taylor Swift recorded this dance-pop and disco song in 2013. She collaborated with Shellback and Max Martin in breathing life into the lyrics. The song is quite different from the country pieces that the singer-songwriter is famous for. 22 is a pop song with thunderous tonal characteristics. An acoustic guitar introduces you to a twangy riff that crescendos into an electrifying chorus. The chorus has all the elements of a fantastic dance pop, disco, and bubblegum pop to send anyone within an earshot into a dance frenzy.
While 22 has a very catchy and upbeat vibe, it is never difficult for beginners to play on their guitar. The three chords closely mimic Swift's Fifteen. The only difference is that there is a Dsus4 chord instead of an E minor. Again, the chord choice is perfect for mastering the art of chord switching. That should be a great exercise for introducing you to the world of fingerpicking.
One of the best things about 22 is that it doesn't require a capo to play a very nice guitar tune. The only real challenge for beginner guitarists will be the strumming pattern. Of course, you can always stick to the basics first. It is always easy to progress to more detailed strumming patterns afterward.
22. Look What You Made Me Do
"Look What You Made Me Do" by Taylor Swift features a slow tempo and repetitive structure that makes it easy to grasp, with a straightforward strumming pattern. It also boasts a memorable melody. What sets this song apart is its darker, revenge-themed lyrics, a departure from Taylor Swift's earlier work, sparking discussions among fans and critics. The song's release marked a shift in Taylor Swift's music style from country and pop to a darker, more electro-pop sound.
For playing tips, practice chord transitions, master the strumming, and listen to the song for rhythm. Pay attention to the song's structure, as it follows a consistent pattern throughout. Focus on your strumming technique, keeping it simple with down-strokes if you're a beginner.
21. Forever And Always
"Forever and Always" is a user-friendly song for budding guitar or piano players. The song maintains a consistent tempo and structure, which aids in maintaining rhythm and ease of learning. What sets "Forever and Always" apart is its origin as a response to a breakup. It's known for its emotionally charged lyrics, reflecting the pain and confusion that often come with the end of a relationship. It expresses Swift's feelings resonating with those going through similar situations.
For playing, focus on chord transitions for steady strumming or picking. Focus on your strumming technique, keeping it simple and consistent to match the song's steady tempo. Also, listen to the original recording to get a sense of the song's timing and dynamics.
20. Ronan
"Ronan" by Taylor Swift maintains a moderate tempo, making it manageable for beginners to keep time. Its repetitive structure simplifies learning and makes it engaging to perform and enjoy. An intriguing aspect of "Ronan" is its poignant backstory. Co-written with Maya Thompson, the mother of Ronan Thompson, a young boy who tragically died from neuroblastoma at four, Swift's song is a heartfelt tribute to him. Proceeds from the song's charity single release support cancer-related charities, adding a unique layer of significance.
For playing, focus on chord transitions and matching the song's emotional tone through strumming. Pay attention to the song's tempo, which is moderate and steady, and experiment with fingerpicking patterns to match the emotional style of the song.
19. Haunted
"Haunted" by Taylor Swift highlights an eerie and haunting atmosphere. The song is part of Taylor Swift's "Speak Now" album and is known for its mysterious and haunting atmosphere. The song's lyrics allude to a sense of unease and a past relationship that still lingers in the singer's thoughts. This haunting quality adds a unique layer of emotion to the song.
To play it, focus on chord transitions and capturing the song's mood with strumming or picking patterns. The original recording uses a capo on the 5th fret, enabling you to use simpler chord shapes while maintaining the key. Though make sure your guitar is tuned properly before placing the capo. Also, use open strings to create a fuller sound.
18. I Wish You Would
"I Wish You Would" has an upbeat and nostalgic feel. The lyrics reflect on a past relationship and the desire to go back in time to fix things. Interestingly, the song was co-written with Jack Antonoff, a prominent songwriter and producer, which adds a unique collaborative element to the track. It exemplifies Taylor Swift's transition from country to pop music, showcasing her versatility as an artist.
Focus on smooth chord transitions for playing, matching the song's upbeat mood with strumming or picking patterns. You can also experiment with palm muting to add a percussive and rhythmic quality to your strumming. Add hammer-ons and pull-offs to embellish the melody and add flair to your playing, especially during instrumental breaks.
17. Betty
"Betty" stands out in Taylor Swift's repertoire for its folk-inspired sound and storytelling approach, a departure from her earlier work. The song's narrative is part of a larger storytelling arc within the "Folklore" album. It is presented from the perspective of a fictional character named James apologizing to Betty for his mistake. This song is part of a narrative trilogy along with "Cardigan" and "August," each telling a different side of the story.
For playing, focus on smooth chord transitions and match the song's folk-inspired acoustic feel with strumming or picking patterns. While the song is usually played with a capo on the 3rd fret, you can use different capo placements to find the most comfortable key for your style.
16. Christmases When You Were Mine
"Christmases When You Were Mine" is a heartfelt holiday tune that's both simple to play and emotionally resonant. An exciting aspect of the song is its bittersweet take on the holiday season, exploring themes of lost love and nostalgia. Taylor Swift penned this song at just 16 years old, showcasing her early songwriting talent. It captures the sad feelings that can accompany the holidays when someone dear is no longer part of your life.
To play it, focus on smooth chord transitions, maintain a steady rhythm, and experiment with strumming patterns to effectively convey the song's emotions. Also, instead of strumming, you can try arpeggiating them. Pluck individual strings of each chord in a specific pattern, creating a delicate sound.
15. Tis The Damn Season
"Tis the Damn Season" stands out with its nostalgic, heartfelt lyrics and catchy melody, ideal for musicians aiming for a straightforward Taylor Swift song with emotional depth. It is part of Taylor Swift's album "Evermore," which she released in December 2020. The album has a cozy, winter-themed vibe, and this song fits perfectly into that atmosphere. It's about rekindling a past romance during the holiday season, which adds a unique touch to the song.
For guitar, follow G – C – G – C for verses and Am – D – G – C for the bridge. You can fingerpick for a softer, more intimate sound or use a capo on the 2nd or 3rd fret for the original key.
14. Wildest Dreams
Guitar Chords: C, Em, D, G, Am
Genre: Dream pop
This 2014 song is a great example of music that blends a beautiful melody with a sonic atmosphere and texture. It has a structure that is surprisingly melodic, considering its simplicity. Wildest Dreams is a very impassioned musical piece and is proof of Swift's amazing abilities by taking whatever influences she has around her and then molding these same influences into something very original and impressive. Fans will love Swift's voice versatility as the song has more Lana Del Ray-like brusque vocals.
There are several things that make Wildest Dreams the ideal piece for beginner guitar players. First, the tempo isn't that too taxing. It only has 70 beats per minute, which is significantly slower than most of Swift's other songs. Second, the time signature is also in the standard notation, making it easy for beginner guitarists to learn the song without a fuss.
Some newbie guitarists may find 5 chords to be intimidating. If it will comfort you, none of these chords are of the barre type. Strumming it can be as simple as a straightforward down strum for each chord. And if you're ready to take your guitar playing to the next level, then the Wildest Dreams' fingerstyle should come in handy.
13. Everything Has Changed
Guitar Chords: D, G, Bm, A, Em7
Genre: Folk pop
This 2012 Taylor Swift song has one of the catchiest choruses among the countless musical pieces that the artist has ever written. It's not surprising since Swift worked with another great artist – Ed Sheeran – in the writing of the song. The pre-chorus has a hook that gets repeated several times just to drive home the point. It's all about getting to know someone you think is very special.
Everything Has Changed is one of the tracks on Taylor Swift's 2012 album, Red. The song had mixed reviews. There are those who say that the song is a delightful piece that can create a very warm and endearing feeling very seldom felt these days. However, there are also those who felt disappointed. Regardless of these reviews, the song went on to perform well on the music charts upon its release as a single in 2013.
You'll never have problems learning to play this song on your guitar. With the capo on the 3rd fret, you can easily execute the 5 chords. There is one barre chord – the B minor – that may take acclimatization. It should be a breeze moving forward once you nail the chord.
12. Cruel Summer
Guitar Chords: G, C, D, Bm, Em
Genre: Industrial pop
Cruel Summer is a very different Taylor Swift song. You won't have any of the crucial elements of the country music pieces that the singer-songwriter is known for. Instead, you get a lot of funk from synthesizers that complement the provocative sound of the song. It's a fusion of electronic music and rock that some musicologists might call avant-garde.
The swirling synths, distorted vocals, and robotic voice effects give this 2019 song a new look at the direction that Swift is taking in her career. The lyrical theme remains true to Swift's roots, however. The message is one of pain and agony for falling in love at the wrong time. You may not agree with the overall tonal quality of Cruel Summer, but Rolling Stone considers it as one of Taylor Swift's best songs.
The ethereal production can make this song not a poor choice for beginner guitarists. However, the song does have only 5 easy chords to play. The strumming technique required is also easy to perform. You can begin playing this song like a pro after only several hours of practicing.
11. Speak Now
Guitar Chords: G, D, Am, C, Em
Genre: Country pop
This 2010 hit song from Swift's third album is best known for its amazing lyrical detail. It tells the story of someone who crashes the wedding of a former partner to win the other person back. It's a cruel narration that Swift was able to temper with her smooth vocals. There's no questioning the country theme and vibe. However, it's the lyrics' expressive delivery that made the song expertly catchy.
Guitarists will find the chords of Speak Now to be easy picking. All are open chords that should help beginners feel more relaxed as they try to master the art of strumming. It wouldn't hurt to learn a few fingerpicking techniques along the way. You can easily switch between strumming and a fingerstyle technique or even combine them to create better harmonics.
Picking the individual notes will give you a more colorful melody. It's a lot closer to playing the piece on a piano. You'll be the darling of your friends if you can master the fingerstyle of Speak Now.
10. Ours
Guitar Chords: G, D/F#, Cadd9, D, Em7
Genre: Country
A Billboard Hot Country Songs chart-topper in 2011, Ours is one of Taylor Swift's most recognizable songs. It is a Top 100 song in many countries. With sharply written lyrics, this is one song that is perfect for campfires, Friday get-togethers, and even weekend barbecue parties. Or, if you're like most of us, you'd rather play this song in your own bedroom.
Ours is not that difficult to strum on the guitar. This is despite having a slash chord that can be very confusing and frustrating for some beginner guitar players. Cadd9 is another chord that looks more intimidating than it is. All these chords are easy picking for anyone who can devote at least half an hour to practicing the song.
Don't forget the capo on the 5th fret. Have fun while learning the song's basics, and you'd be on your way to playing this piece like a seasoned acoustic guitarist. Overall, if you're looking for easy Taylor Swift songs to play on guitar, this is a great option.
9. Blank Space
Guitar Chords: D, A, G, Em7, Em, Bm
Genre: Electropop
Released in 2014, Blank Space has a very intriguing storyline. Music experts say the song is Swift's satirical reference to herself as a flirtatious woman because of her numerous failed relationships. Regardless of how you look at this song, Blank Space remains one of the easiest guitar songs a novice guitarist can ever learn to play.
You can employ a variety of strumming techniques or patterns for this song. The easiest technique for beginners is a single down strum for each chord. Do take note that this pattern best works on the first verse and the chorus. You can also play a basic D-D-DU-UD pattern instead or create your own strumming that is most comfortable for you.
Whether you're a Taylor Swift fan or not, these songs are worth including in your list of must-learn guitar songs. Give these music pieces a try. And as soon as you build confidence in guitar playing, you'll be able to nail other songs with ease. If you're looking for the easiest Taylor Swift song to play on guitar, give this one a try.
8. Delicate
Through "Delicate," Taylor Swift conveys her vulnerability, wanting to be loved for who she is and not how the tabloids paint her. Her vocoded voice is drenched in emotions as she sings about her fears alongside a synth and house-beats-packed melody.
Lyrically and musically, this song tackles a different emotional palette than the rest of the aggressive, energetic Reputation. It's honest and hard-hitting. The great news is that the guitar work in this one is pretty beginner-friendly. A good grasp of the six chord shapes mentioned in the video above will help you nail this song in no time.
7. All Too Well
Originally written as a ten-minute song before being cropped to a more radio-friendly 5-minute length, "All Too Well" is a slow-burning power pop ballad with strong country rock and folk influences. Lyrically, it's Taylor Swift at her finest. And when she finally decided to release the eight-verse version 2021, it managed to top the success of the more commercial 5-minute one.
The song's extended version is now featured in Guinness World Record as the longest song to reach number one on the Billboard 100. Sure, the lyrics take centerstage in this one, but it's backed by a beautiful arrangement where the guitar follows the classic pop progression involving C, Am, G, and F chords.
6. Lover
Many of Taylor Swift's songs are inspired by her exes. So much so that every time she releases a song remotely romantic, the crowd can't help speculating who it's about. In her 2020 single "Lover," from the album of the same name, Swift gushes about her boyfriend, Joe Alwyn, and what it feels to be in a serious, grown-up relationship.
It's tender and slow, with a quality that keeps you coming back for more. Driven by an acoustic guitar in a waltz time signature of 12/8, this song is perfect for beginner-level guitarists looking to impress their audience with some folksy, laid-back country pop.
5. Carolina
This recent gem is Taylor Swift's attempt at Appalachian folk, with a bit of Americana and bluegrass thrown into the mix. Composed for a 2022 thriller drama Where the Crawdads Sing, "Carolina" explores the life and troubles of the film's protagonist, matching the eerie vibe of the movie to a T.
The blend of Swift's breathy, haunting vocals with the use of bluegrass staples (mandolin, fiddle, and an acoustic guitar) are a treat to the ears and do perfect justice to the overall theme. There are two ways to play this song. You can either play it like the original in the key of Bm with a barre chord or go for an easier version with a capo on the second fret. The tabs above will help you learn the studio version, while the video will take you through the earlier non barre chord lesson.
4. Call It What You Want
After catchy, high-decibel tracks "Ready for It?" and "Gorgeous" from Reputation, the mellower, synth-powered "Call It What You Want" was a refreshing change. The lyrics take listeners through the superstar's rather eventful 2016 with masked jibes at those who made it miserable and love for those who gave her reasons to smile.
Like "Carolina," this song can be played in two ways – with or without a capo. The capo version has a simple chord progression of C-G-D-Em and a straightforward strumming pattern. If you know palm muting, you can make your performance sound closer to the original without having to struggle with the barre chord version. The tutorial above will teach you both.
3. Safe and Sound
There's more to Taylor Swift's songwriting than love and heartbreaks. Many from her core fanbase might disagree, but for me, clear favorites from Taylor Swift's catalogs are where she crosses over to genres other than pop.
In "Safe and Sound," Swift's mesmerizing and surprisingly high vocals are accompanied by lush harmonies by the alt-country duo the Civil Wars in a folky acoustic-driven tune for the dystopian drama The Hunger Games. You can play an easy strumming version as in the video above but do give the beautiful original fingerpicking a shot when you're ready to take on more.
2. Style
Taylor Swift's 1989 completed her transition from country singer to pop icon. Like the rest of the album,"Style" is heavy on synth and drums with a '70s disco-esque groove that promises to lure its listeners to the dance floor. It's rumored to be about her relationship with the English singer-songwriter Harry Styles with a couple of rather obvious giveaways in the lyrics, including the song title. Regardless, it's a catchy, out-and-out pop track and one that'll sound awesome in a stripped-down acoustic avatar.
1. Cardigan
Some relationships, even after ending, continue to hold a special place in our hearts. The lead single off Folklore explores this theme beautifully. "Cardigan" is a wistful mid-paced piano-led melody with bittersweet lyrics about lost love. No wonder it got such a killer debut, opening right at the top of the charts and upwards of 7 million streams on Spotify.
With a capo on the third fret and a bunch of easy chords, you can add this dreamy and novice-friendly Taylor Swift track to your repertoire. If you aren't yet ready to play that "F" barre chord, swap it with the easier Fmaj7.
Wrap Up:
That does it for this article. Let us know which Taylor Swift song you're going to learn first!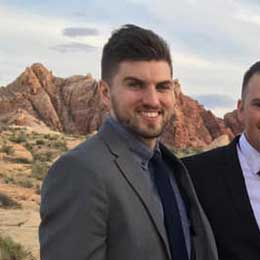 My name is Chris and I've had a passion for music and guitars for as long as I can remember. I started this website with some of my friends who are musicians, music teachers, gear heads, and music enthusiasts so we could provide high-quality guitar and music-related content.
I've been playing guitar since I was 13 years old and am an avid collector. Amps, pedals, guitars, bass, drums, microphones, studio, and recording gear, I love it all.
I was born and raised in Western Pennsylvania. My background is in Electrical Engineering, earning a Bachelor's degree from Youngstown State University. With my engineering experience, I've developed as a designer of guitar amplifiers and effects. A true passion of mine, I've designed, built, and repaired a wide range of guitar amps and electronics. Here at the Guitar Lobby, our aim is to share our passion for Music and gear with the rest of the music community.