Though the term indie stemmed from independent record labels, the name has become synonymous with the alternative music scene as early as the 1970s and 1980s, when bands began labeling themselves as indie rock or pop.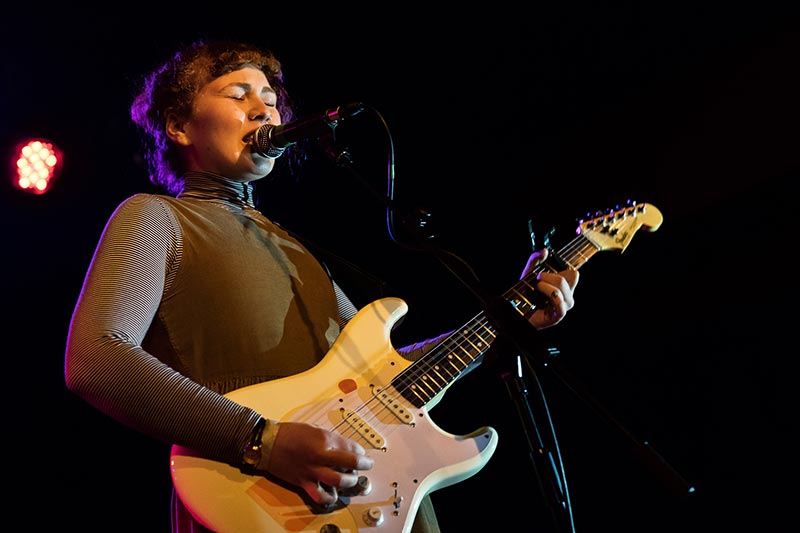 With the modern sound stemming from the early 2000s from bands like The White Stripes and The Strokes, indie has easily become one of the most diverse modern genres, serving simply as an umbrella term for the ever-growing sub genres such as chillwave, noise pop, math rock, emo, indie folk, and alternative dance and R&B. In the rest of this article we'll be covering the most notable fully female indie bands and female fronted indie bands of all time.
List of the Best Female Fronted and All Female Indie Bands
1. Slowdive
Having been friends since the age of six, Rachel Goswell and Neil Halstead formed Slowdive after performing together as the Pumpkin Fairies, a project that stemmed from their Sunday youth group. The name Slowdive was taken from a dream that bassist Nick Chaplin had and the single of the same name by one of Goswell's favorite bands, Siouxie and the Banshees.
The band earned a name for themselves in the indie rock community with the release of their debut studio album, Just for a Day, which went on to reach number 10 on the UK Indie Chart. Following in the footsteps of shoegaze pioneer My Bloody Valentine, the band seized hold of the ever-growing shoegaze sound, known to have "abrasive guitars and ethereal vocals," though they weren't particularly favored by critics.
With the release of their second studio album, Souvlaki, the band was losing their steam, as critics' dislike of the band hindered their confidence and ability tour. Though they received negative reception, they've since become a band of cult status, as they're adored by those who are die-hard fans of the shoegaze sound, having over one million monthly listeners on Spotify.
Though the band has been relatively inactive since the release of their 1995 album, Pygmalion, they recently released their fourth, self-titled studio album in 2017. As of 2020, the band is working on their fifth album.
2. Broadcast
Formed by Trish Keenan and James Cargill in Birmingham, England, Broadcast became one of the first dream pop bands to earn a cult following for their pioneering of the modern indie sound.
Though having released only three studio albums, Broadcast made their mark on the indie scene with their 1960s inspired vocals and experimental electronica. With the release of their debut studio album, The Noise Made by People, the band plunged into success with the hit Come On Let's Go. With their second album Haha Sound's vocals having been recorded in a cardboard box, the album became their highest charting in the US, reaching number 8 in the Top Dance/Electronic Albums chart.
The group disbanded in 2010 shortly after the release of their collaboration album with the Focus Group. Keenen died the following year at the age of 42 following complications after contracting H1N1.
Despite tragedy, Broadcast has since been noted for their contributions to the modern indie and dream pop sounds with UK's FACT magazine describing them as "pop songcraft and experimentally-minded electronic music into a contemporary blend of psychedelia that resonated deeply with listeners."
3. Little Dragon
Fronted by Yukimi Nagano, Swedish group Little Dragon formed when Nagano was a high school freshman and befriended Erik Bodin and Fredrik Wallin. The name stemmed from a nickname Nagano was given because of the tantrums she would throw in the recording studio during their early days, though Nagano has expressed that the name was an exaggeration.
Inspired by Alice Coltrane and A Tribe Called Quest, the band released their debut single Twice/Test in 2006, about ten years after their formation. The group released their self-titled debut studio album the following year. The release of their second and third albums, Machine Dreams and Ritual Union, respectively, led the band to receive wide critical reception, with Ritual Union being ranked on Rolling Stone's 50 Best Albums of 2011.
Inspired by Janet Jackson's slow jams, their 2014 fourth studio album, Nabuma Rubberband, was met with critical acclaim and received a nomination for Best Dance/Electronic Album at the 57th Annual Grammy Awards.
Little Dragon has gone on to collaborate with fellow respected artists within the indie music scene, including Gorillaz, Flying Lotus, Kaytranada, Mac Miller, and Flume. They are steadily active and released their sixth studio album, New Me, Same Us, in March of 2020.
4. Yeah Yeah Yeahs
Yeah Yeah Yeahs came to fruition when Brian Chase and Karen O met at Oberlin College in Ohio. The band got their start after writing a handful of songs that fit the widely popular garage punk scene and performing alongside The Strokes and The White Stripes.
They released their self-titled debut EP in 2001. The following year the group gained international attention after performing at South by Southwest and headlining their own UK tour. They released their debut album, Fever to Tell, in 2003 that featured their hit track Maps which received airplay across alternative radio stations. The album received wide critical reception and sold over 750,000 copies worldwide.
The band released three more albums between 2005 and 2011. Though they haven't released new music since, they began touring again in 2017 and released a remastering of Fever to Tell, which features unreleased demos and other rarities from the band's early days.
Yeah Yeah Yeahs has been considered one of the greatest influences towards modern indie music, with their song Maps being listed on Rolling Stones 500 Greatest Songs of All Time. The Times has described their musical style as "an art-rock trio who made an edgy post-punk, dancefloor-friendly racket that mixed up Blondie with Siouxie and the Banshees." This is easily one of the best female fronted indie bands of all time.
5. Chromatics
Initially the solo project of musician Adam Miller, Chromatics got their start with Miller's independently released 7-inch, Beach of Infants/Steps. In Chromatics early years, Miller struggled to narrow down what scene the band was truly a part of, teetering between punk and electronica.
In 2004 he was joined by vocalist Ruth Radelet, Nat Walker, and Johnny Jewel, which became the band's permanent lineup and pushed Miller's struggling project into a fully-fledged band with a distinct sound. The group released their third studio album in 2007, Night Drive, which was their most critically acclaimed release. Pitchfork's review of the album stated that "the transformation of Chromatics has been so effortless that it's still easy to be wowed by the results," and that "listeners who are only familiar with [their] forays into shambling punk will certainly be surprised."
The band became quickly recognized for their songs being featured across mainstream film and television. Their songs have been featured in the films Drive and Taken 2, and in the television shows Gossip Girl, Bates Motel, Mr. Robot, 13 Reasons Why, and Riverdale. They were also featured as a cameo in the 2017 revival of David Lynch's critically acclaimed Showtime series, Twin Peaks.
In 2013 the band was invited by fashion legend Karl Lagerfeld to play at the Chanel Spring/Summer 2013 fashion show in Paris. They also performed at the Paris Pitchfork Music Festival.
Chromatics are still active and widely acclaimed, with their most recent releases being two new singles and one album, Faded Now, in January 2020.
6. Beach House
Victoria Legrand and Alex Scally formed Beach House after meeting in Baltimore's indie rock scene. The band's name stemmed from the duo's puzzling over the "perfect name," though Scally mentioned that "once they stopped trying, it just came out… it just happened, and it just seemed perfect."
The duo released their debut single Apple Orchard in 2006 which was featured on a Pitchfork MP3 mixtape. The same year they released their debut self-titled album, which was recorded over a two-day period in Scally's basement. It was ranked on Pitchforks Best Albums of that year. Beach House's second album, Devotion, received similar critical reception and was featured on Pitchforks Best Albums of 2008 list.
The band's fourth and fifth albums, Bloom and Depression Cherry have easily become their most recognizable works, featuring some of their most popular tracks to date, Myth, Lazuli, and Space Song.
Beach House has contributed work for other artists throughout the years and has been featured on late night shows Jimmy Fallon and Stephen Colbert. They worked closely with indie rock band Grizzly Bear and released the song Two Weeks. Legrand provided vocals on the soundtrack for the film Twilight: New Moon in 2009. In 2021, they comprised a score of three songs for Meow Wolf, an "immersive arts" production company, and their permanent art installation in Las Vegas titled Omega Mart.
Though known and admired for their dream pop sound, Beach House has also been praised for their unique live shows. They've been described as "visual-heavy live shows that elevate their sound to a new level."
7. Mr Twin Sister
Founded in New York City, Mr Twin Sister became forerunners in the indie pop, dream pop, and chill wave scenes. Composed of vocalist Andrea Estella, keyboardist Dev Gupta, guitarist Eric Cardona and bassist Gave D'Amico, the group of childhood friends came together to work on their first EP, Vampires with Dreaming Kids. They moved to Brooklyn and gained a small following, though they gained more traction when their track All Around And Away We Go was featured on Pitchfork media's polls, tracks of the year, and best hope for 2011. In 2014, their self-titled album was selected as an album of their year by Pitchfork.
In 2012 the band's track Meet the Frownies was sampled by hip-hop legends Kendrick Lamar and Dr. Dre in their hit track The Recipe. In 2014 Estella was featured in the Veronica Mars film as the character Carrie Bishop, and the band has two songs featured on the soundtrack.
Despite having released only three albums, Mr Twin Sister has garnered over 300 thousand monthly listeners on Spotify, over 16 million listens on their song Meet the Frownies, toured across Europe and the US, and have been compared to legends Portishead and Cocteau Twins.
Popular Related Article: List of the Best Female Punk Bands of All Time
8. Sleigh Bells
Noise pop duo Sleigh Bells was founded after former guitarist of the post-hardcore band Poison the Well Derek Miller was in search of a female vocalist to start his own band, noting that he was "obsessed with female vocalists." After working briefly at a Brazilian bistro in Brooklyn, New York, Miller encountered a woman who recommended her daughter, Alexis Krauss, as a vocalist. Kraus met up with Miller, listened to a few demos, and decided to put a halt on her Rhodes Scholarship and conjure up their group, Sleigh Bells.
Determined for success, the duo performed at the CMJ Music Marathon in 2009 before they were signed to M.I.A.'s N.E.E.T. Recordings and Mom + Pop Music the following year. They recorded their self-titled debut EP which gained attention from The New York Times, The Guardian, ABC News's Amplified, and Pitchfork. The same year they recorded and released their debut studio album, Treats, which featured the popular tracks Crown on the Ground and Kids.
In 2011 the band started their own website to promote a Vimeo video which served as a teaser for their second studio album, Reign of Terror. The album's promotional single Born to Lose was released at the end of 2011 and their third album was released about a year later, Reign of Terror. In 2015, the band released their fourth album, Jessica Rabbit, and a mini-album, Kid Kruschev, in 2017.
Sleigh Bells has become synonymous with their "juxtaposition of simple pop hooks with loud, rhythmic noise, electronic beats, harsh guitar riffs, and dreamy vocals."
9. Alvvays
Formed in Toronto, Ontario, Alvvays (pronounced "Always") was formed by vocalist Molly Rankin, the daughter of internationally successful fiddler John Morris Rankin who played with the Celtic folk family collective the Rankin Family. Rankin formed the group after meeting neighborhood friend Alec O'Hanley who helped her release her first single, She.
Alvvays formed a year later, the name stemming from Rankin seeing it as a "shred of nostalgia," and the spelling altered because there was a band signed to Sony with the name Always.
With the release of their debut self-titled studio album in 2014, Alvvays received wide acclaim across the internet. The album was noted to be an "indie-pop wonder" by Rolling Stone.
Rankin has credited her father and his band for some influence towards her music, though she also cites The Smiths, Celine Dion, and Oasis as major inspirations.
Alvvays has been described as jangle pop, however, Rankin says that "the band's emphasis is primarily on strong melodies, rather than a specific genre."
10. Frankie Cosmos
Starting out as the solo project of singer-songwriter Greta Kline, Frankie Cosmos emerged as an inspiration of Frank O'Hara's poetry and New York City's anti-folk scene of the early 2000s.
Born in New York City to Academy Award-winning actors Kevin Kline and Phoebe Cates, Kline was first introduced to music during childhood when she played piano, drums, and picked up the guitar in seventh grade. During high school, Klein attended underground shows and became a part of the Westchester music scene. Though she briefly attended NYU's Gallatin School of Individualized Study, she dropped out because it was "unaccommodating of her touring schedule."
Under the alias Ingrid Superstar, Kline began releasing lo-fi recordings on Bandcamp in 2010. The following year she began her project Frankie Cosmos and released her debut studio album, Zentropy, with her current bandmates. In 2013 they released their second album, Next Thing, which became her first independent album to reach the Billboard Top 40. Their album Vessel, released in 2018, shot up to number 21on Billboard's independent albums chart.
Garnering half a million monthly listeners on Spotify, Frankie Cosmos has become one of the most celebrated indie groups to emerge from a solo project of the 2010s and beyond.
Popular Article: The Greatest Rock Bands with Female Singers of All Time
11. Melody's Echo Chamber
Compared by critics to Cocteau Twins and Broadcast, Melody's Echo Chamber has become one of the most critically acclaimed groups to emerge in the modern indie scene. Collaborating with Kevin Parker of Tame Impala, French singer-songwriter Melody Prochett created her initial solo project Melody's Echo Chamber and her works in Parker's makeshift studio.
Their self-titled debut album was released in 2012 and rose to number 61 on the US Billboard Heatseekers Album Chart. They have been described on Spotify as crafting "sweet and swirling psych-pop that brings in elements of prog and folk while casting out bewitching melodies."
Though they've been relatively inactive since the release of their debut, in 2018 they released their long-awaited second album, Bon Voyage, along with the single Breathe In, Breathe Out, shortly following a major injury that had set Prochett back from recording.
12. Japanese Breakfast
Fronted by musician, author, and director Michelle Zauner, Japanese Breakfast is one of the most influential bands to arise within the experimental pop genre during the 2010s.
Born in Seoul, South Korea, Zauner was moved to Eugene, Oregon where she was raised. She attended Bryn Mawr College in Pennsylvania where she studied creative writing and fronted the indie pop college band Post Post. During this time, she waited tables while attempting to make her music career a full-time venture.
In 2011 Zauner formed Little Big League, an emo band. They released two albums before Zauner moved back home to Eugene two years later, as her mother was diagnosed with cancer.
Later that year Zauner released her first work as Japanese Breakfast, June, which was a project between herself and close friend Rachel Gagliardi where the duo would record one song every day for the month of June in 2013. Three years later, Zauner gathered a permanent group and the band released their debut studio album, Psychopomp. In 2017 they released their second studio album Soft Sounds from Another Planet and their third Jubilee in 2021.
In 2019 the band released their own rendition of the acclaimed Tears for Fears song, Head Over Heels.
Despite their success as a group, Zauner has become an influential figure within the indie music scene. She has openly expressed her bisexuality and shared that the band's song Everybody Wants To Love You was written about an intimate relationship that she shared with a woman. In an interview with FreePressHouston, Zauner said the she "hopes her work can influence more Asian-Americans to be involved in music."
In 2021, Zauner published her first novel, Crying in H Mart: A Memoir. It reached number two on The New York Times nonfiction best-seller list for the last week of April 2021. In June, it was announced that Zauner's memoir would be adapted into a feature film by Orion Pictures, with Japanese Breakfast providing the score.
13. Sunflower Bean
Formed between Glen Head and Brooklyn, New York, Sunflower Bean started as the project of childhood friends Nick Kivlen and Jacob Faber. The duo would write, record, and rehearse in Faber's basement before narrowing down on their unique name, stemming from Faber's love for coffee beans and Kivlen's favorite snack, sunflower seeds.
Vocalist and bassist Julia Cumming encountered the duo at one of their early shows and agreed immediately to front the band. They quickly became a cog in the wheel of the thriving New York DIY scene, as they thoroughly enjoyed its aesthetic.
They appeared at the CMJ Music Marathon in 2014 and received an overall positive reception, The New York Times noting that their "music suggests what might have happened if psychedelia had emerged after punk and the Police rather than before." They released their first EP a year later, Tame Impala/2013. The song was named after Kevin Parker's indie music project of the same name.
The band toured "relentlessly," having headlined for Cherry Glazzer, DIIV, Best Coast, Sleigh Bells, and Pixies over the years, and performed numerous times at South by Southwest. After their diligent touring, the group released a 7" single, I Hear Voices/The Stalker. In 2015 they released their debut studio album, Human Ceremony, which was recorded over a span of eleven days, received wide critical acclaim.
Noted in Billboard Magazine, "the Brooklyn indie trio's Human Ceremony is one of the most fully realized, sonically eclectic debut albums (everything from psych-pop to stoner metal gets touched upon) in a minute."
Sunflower Bean released their second album, Twentytwo in Blue, in 2018 which was co-produced by Jacob Portrait and Matthew Molnar of the popular indie group Unknown Mortal Orchestra.
Most recently, Sunflower Bean added their own public playlist on Spotify titled "What We're Listening To," which is a compilation of songs that they are listening to at the moment and that they're currently inspired by.
Related Article: The Greatest Female Rockstars of All Time
14. Girlpool
Indie rock band Girlpool, influenced by the music of Siouxie and the Banshees, Cocteau Twins, Tyler, the Creator, and Charli XCX, haven been described by The Fader as a duo that writes "songs about change, and the things we gain or leave behind when moving from one part of life to another."
Banded in Los Angeles, California by friends Harmony Trividad and Avery Tucker, Girlpool got their start in 2014 with their self-titled EP that was released on Bandcamp, which received positive acclaim from music critics. They released their debut studio album the following year, Before the World Was Big, which also received acclaim with Pitchfork describing the album as "a quiet album of uncommon intensity."
In 2017 the band released their second studio album, Powerplant, and embarked on their first US tour. Later that year, Tucker openly shared a massive milestone, and that they are now a transgender man, as documented in an interview with i-D, and have changed their first name to Cleo and their pronouns to they/them.
A year later, they released the single Picturesong with singer, songwriter, and record producer Dev Hynes, also known as Blood Orange, who stated that he is "such a fan of Girlpool and loved working with them… their harmonies are some of my favorites that are out there." They also released their third album, What Chaos Is Imaginary, which received critical acclaim, much like their other releases. In 2020, they released a collection of demos of songs from their previous albums on Bandcamp, Chaos Demos.
Most recently, in 2021, Trividad was featured in the music videos for Posing in Bondage by indie band Japanese Breakfast and Slumber Party by rap artist Ashnikko.
15. Men I Trust
High school friends Dragos Chiriac and Jessy Caron created Men I Trust when they frequented the music department at Université Laval. They released a self-titled EP in 2014 and their debut album Headroom in 2015 before going on to perform at Montreal Jazz Festival, M for Montreal, and Quebec City Summer Festival.
Following the release and festival performances, they were joined by their current lead vocalist Emmanuelle Proulx in 2016. They went on their first tour as a fully-fledged band in China, visiting the cities of Beijing, Shanghai, and Shenzhen.
In 2018 they released the single Show Me How alongside a self-directed music video, which has since become one of their most popular songs. In 2019 they went on their first North American tour, performing at Coachella Valley Music and Arts Festival and Lollapalooza.
Between 2016 and 2019, they released twelve singles, eight of which were reworked and featured on their 2019 album Oncle Jazz. In 2020 the band released their first live album, Forever Live Sessions, which featured a variety of their music, some singles, and some songs from Oncle Jazz.
18. No Vacation
Founded in San Francisco, California, No Vacation got their start with the release of their album Amo XO and their mixtape, Summer Break Mixtape, which featured the hit Dræm Girl.
No Vacation has described their sound as "a calm, warm exuberance draped with Sab Mai's signature subdued vocal style mixed with Nat Lee's classical string and piano background and Harrison Spencer's distinct shoegaze guitars."
The group disbanded until 2017 before rejoining and releasing the single Yam Yam, which has become their most popular song to date, garnering over 50 million listens on Spotify. Though the group has been scattered across the US, they have still managed to collaborate and released their newest EP Phasing, in 2019.
17. Snail Mail
Originally the solo project of singer-songwriter Lindsey Jordan, Snail Mail's music has been described by Rolling Stone as "the work of an indie-rock prodigy."
Jordan began classical guitar training at the age of five. At the age of fifteen, she released her first EP, Sticki, in 2015 before going on to play live shows with her band. She was permanently joined by drummer Ray Brown and bassist Alex Bass in 2017 and toured with Priests, Girlpool and Beach Fossils. While touring in 2019, the band notably played with Mac Demarco and Thundercat. They were nominated for Breakthrough Artist/Release and Best Rock Album at the Libera Awards the same year.
Snail Mail's influences include My Bloody Valentine, Sonic Youth, The Cranberries, Paramore, and Fiona Apple.
18. Crumb
Formed in Boston, Massachusetts, after meeting at Tufts University, Crumb was formed by vocalist Lila Ramani, keyboardist Bri Aronow, bassist Jesse Brotter and drummer Jonathan Gilad.
The band's earliest recordings consisted of songs that Ramani had written throughout high school and college which resulted in two independently released EPs, Crumb in 2016 and Locket in 2017. They released their debut album, Jinx, in 2019 which received positive critical reception from Pitchfork, Slant, and Consequence.
In March of 2021, the band released the single Trophy, which was their first release since their debut. They have since released their second album, Ice Melt, which was released in April 2021.
Though having only formed within the past six years, Crumb has quickly become a household indie favorite, garnering over 1.5 million monthly listeners on Spotify and almost 60 million listens on their track Locket.
Wrap Up 
That does it for this list. Let us know your favorite female fronted indie bands in the comments.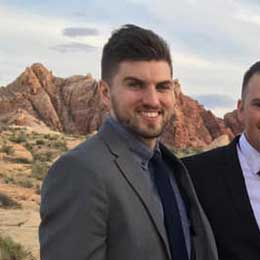 My name is Chris and I've had a passion for music and guitars for as long as I can remember. I started this website with some of my friends who are musicians, music teachers, gear heads, and music enthusiasts so we could provide high-quality guitar and music-related content.
I've been playing guitar since I was 13 years old and am an avid collector. Amps, pedals, guitars, bass, drums, microphones, studio, and recording gear, I love it all.
I was born and raised in Western Pennsylvania. My background is in Electrical Engineering, earning a Bachelor's degree from Youngstown State University. With my engineering experience, I've developed as a designer of guitar amplifiers and effects. A true passion of mine, I've designed, built, and repaired a wide range of guitar amps and electronics. Here at the Guitar Lobby, our aim is to share our passion for Music and gear with the rest of the music community.