The 1980s were yet another decade flush with creativity and originality in new Rock and Roll music. This is especially the case with metal music, with a surge in new styles and subgenres emerging since the late 1970s. In this new generation of music, Metallica stands out as one of the biggest (if not the biggest) metal bands of all time, achieving incredible commercial success in the 20th century and ultimately keeping relevant well into the 21st century.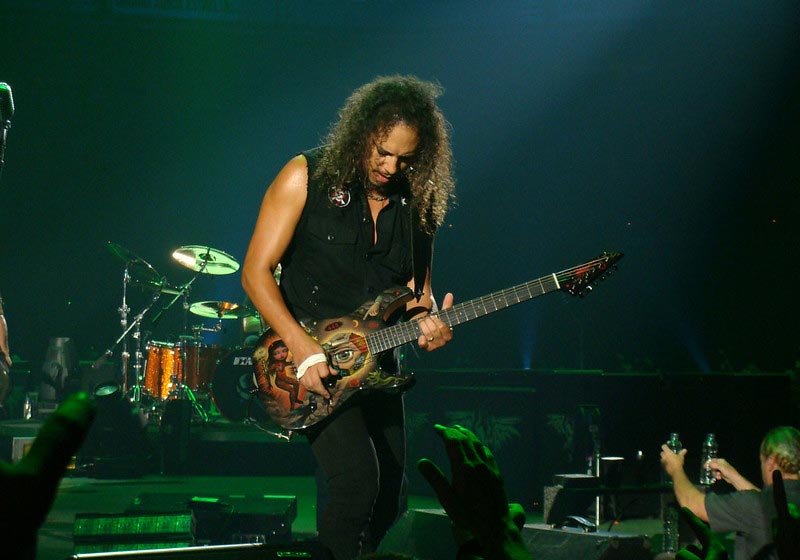 Although Metallica is often associated with the creative duo of James Hetfield and Lars Ulrich, Kirk Hammett is such an incredibly important element in the band's success that it can't be understated. In fact, if it weren't for Kirk's contributions on guitar, it's difficult to imagine what the band would have even looked like. Although technically not an original member of the band, as he came into the lineup after Dave Mustaine's exit, Kirk's performing and composing ability brought a new dimension to Metallica. Fast forward to today and Hammett has become one of the most recognized and most prominent Metal musicians of all time.
What Guitars Does Kirk Hammett Use?
Kirk Hammett is known for playing ESP LTD guitars. He is also well known as the current owner of the infamous 1959 Gibson Les Paul Standard known as "Greeny", which was previously owned by both Peter Green and subsequently Gary Moore before coming into Kirk's possession.
He has been known to play a few Jackson and Gibson models throughout his career, but he's become an almost exclusive player of ESP LTD ever since his partnership with the company started in the early 1990s. See the full list of Kirk Hammett guitars and other gear below.
ESP MM-270, aka "Zorlac"

Finish: Black
Years used: 1986 – Unspecified
Not long after reaching stardom with Metallica, Kirk began using ESP guitars almost exclusively. Sometime in 1986 (or 1987 according to some sources), he got his first ESP guitar, the MM-270 model, which is a "Super Strat" kind of guitar with active EMG pickups (81 and 60 humbucker models). It marked the first time Kirk would partner up for a signature guitar line.
Originally, the headstock resembled Jackson's guitars. So in order to avoid any lawsuits, they flipped it over, creating a unique aesthetic feel. It's also known as the "Zorlac" due to the sticker on its body. Another recognizable trait is the inlay design, featuring skulls and bones. Eventually, this one served as the basis for Kirk's signature ESP KH-2 model, one that became widely popular in the coming years.
Zorlac however, made its mark by serving Kirk in the studio for the recording sessions of And Justice For All. It was also immortalized in Metallica's first DVD-recorded concert 1989 Live Shit: Binge & Purge recorded in Seattle. From then on, Zorlac has been one of the guitars most commonly associated with Kirk's live performances.
ESP MM-290, aka "Caution Hot," aka "Skull & Crossbones II"

Finish: Black
Years used: 1991 – Present
The MM-290 model became well-known for its "Caution Hot" sticker, for which it got its popular nickname. However, it's also sometimes referred to as "Skull & Crossbones II." There's also a small sticker saying "Kirk's Guitar" right above the neck pickup.
It is believed that Kirk got it sometime around the "Black Album" sessions although the exact year is unknown. He still uses the model to this day. This instrument features an alder body and is also equipped with classic active EMG humbucker pickups and a classic Floyd Rose bridge.
1959 Gibson Les Paul Standard, aka the "Greeny"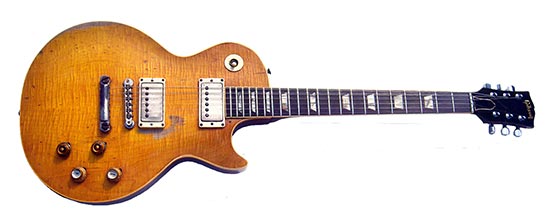 Finish: Sunburst
Years used: 2014 – Present
Without a doubt, this 1959 Gibson Les Paul Standard is Kirk's most prized possession. Aside from being a "Holy Grail" of guitars, a Les Paul made in 1959, the instrument was previously owned by Peter Green and Gary Moore. It has a pretty long history, but one of its most important traits is an unwanted factory error, which gave this guitar that out-of-phase kind of tone. Another theory is that it could have been the result of Peter Green's own modifications back in the day, but this theory has been disputed by some experts. Regardless, the guitar's unique tone can be heard in some of Fleetwood Mac's early songs.
The model's history continues after Garry Moore bought it for $300 from Green, the same price Green originally bought it for. Eventually, Moore had to sell it in 2006 for a price that's believed to be somewhere between $750,000 and $1,200,000.
The "Greeny" Les Paul circulated among collectors over the next 8 years before Hammett bought it in 2014. The reported sum that Kirk got it for was somewhere around $2,000,000. This guitar which was already an incredibly important piece of rock and roll history, found yet another new chapter to its long history when it saw use on Metallica's 2016 "Hardwired… to Self Destruct" album. Kirk also uses it for live performances of Metallica's cover of Thin Lizzy's "Whiskey in the Jar" arrangement, as well as for "Fade to Black."
Popular Related Article: James Hetfield Guitars and Gear
ESP LTD KH WZ

Finish: Custom "White Zombie" graphics
Years used: 2013 – Present
This guitar features customized graphics inspired by an old-school horror film, Victor Halperin-directed "White Zombie" from 1932. Once again, there are all of the expected features that we see on all of Kirk's other ESP guitars. However, this one is officially an ESP LTD guitar.
ESP KH-3 M-II, aka "The Mummy"

Finish: Custom graphics
Years Used: 1996 – Present
From all of Kirk's guitars, "The Mummy" is likely one of Kirk's favorites. Made by ESP this rendition of his signature model, the KH-3, is easily recognizable for its finish. Being a huge horror movie fan, Kirk wanted a guitar with a finish inspired from the 1932 classic "The Mummy," starring Boris Karloff. He got this guitar in 1996, just before going into the studio with Metallica for "Load" sessions. He uses it to this day and the story goes that he owns the rights to these graphics.
What makes the guitar so great is the neck-thru design, as well as active EMG humbuckers, the classic 81 and 60 combinations. These are some of the standard features that you find on Kirk's ESP signature models. This is without a doubt one of the most legendary Kirk Hammett guitars.
ESP KH-2, aka "Purple Sparkle"

Finish: Purple Sparkle
Years Used: 2019 – Present
One of the most recent updates to the Kirk Hammett signature series by ESP LTD, the purple sparkle seems to be slightly out of place at first with all of Kirk's horror-inspired finishes. However, this killer new finish is likely to stay in his rig for a while and he has been already been seen playing this particular KH-2 live on many occasions since acquiring it.
ESP KH-2 M-II, aka "Ouija"

Finish: Ouija board custom graphics/Black/White
Years Used: 1993 – Present
Another horror-inspired instrument, Kirk Hammett also has an ESP KH-2 model guitar with Ouija board graphics on the front of the body. As for its basic features, the instrument has what you'd expect of the KH-2 model, most notably the active EMG humbuckers, the 81 and 60 models, as well as a Floyd Rose tremolo bridge. You can see Kirk with this model quite often during Metallica's live shows. Kirk Hammett's Ouija guitar is another one of my favorites.
ESP LTD KH, aka "Demonology"

Finish: Demonology Graphics Over Black Background
Years used: 2018 – Present
Not directly movie-related yet horror-inspired nonetheless, Kirk had this addition to his signature lineup finished with demonology symbols over a black body with his typical skull and crossbones inlays and all the standard KH guitar specs.
ESP KH-2 M-II, aka "Frankenstein"

Finish: Frankenstein Graphic Over Black Background
Years used: 2000 – Present
Going deeper into Kirk Hammett's horror-themed instruments, he also has a KH-2 with a Frankenstein-inspired finish. All based on the same design, there were most likely three of these specially designed KH-2 M-II guitars, all with custom Frankenstein graphics on the front of the body, along with a glow-in-the-dark caption saying "Warning! The monster is loose!" over the fretboard.
It is believed that Kirk had at least three of these instruments, as he was seen with guitars that have green, pink, and red Frankenstein graphics over a black background.
ESP KH-2 M-II, aka "Dracula"

Finish: Custom Dracula Graphics
Years used: 2010 – Present
With Kirk's love of old-school horror movies, it's no surprise to see him wielding one of his signature ESP guitars with "Dracula" graphics. This finish is based on the original Dracula movie from 1931, starring Bela Lugosi. It has unique cross and bat inlays but other than the finish, it's yet another KH-2 signature ESP guitar made to Kirk's preferred specs.
ESP KH-2 M-II, aka "Bride of Frankenstein"
Finish: Custom "Bride of Frankenstein" Graphics
Years used: 2000 – Present
Of course, when there's Frankenstein around, there's gotta be his bride. Another interesting horror-themed ESP KH-2 guitar, this one features a custom-made finish, pretty much similar to the promo material done for the 1935 film "Bride of Frankenstein." Other than that, there are all of the other expected elements that you'd see on Kirk Hammet's ESP KH-2 six/string, like the standard Floyd Rose tremolo bridge, as well as EMG active pickups, the 81 and 60 humbuckers.
ESP KH-2 M-II, aka "Greenburst"

Finish: Custom Green Burst Finish
Years used: 2012 – Present
Yet another one of Kirk's ESP KH-2 guitars, all based on the M-II model. According to Kirk's guitar tech, the idea behind this finish was to match it with Kirk's signature Dunlop Cry Baby wah pedal. The six-string has the expected pair of EMG humbucker pickups, as well as a Floyd Rose tremolo bridge.
ESP KH-3, aka "Spider"

Finish: Spider Graphic Over Black Background
Years used: 2021 – Present
The newest addition to the ESP LTD Kirk Hammett signature lineup, this one medially stands out as it's not the typically "super strat" design we are used to seeing from Kirk's signature guitars. This single cut, Les Paul style, ESP KH-3 model has a green spider and skull graphic over a black body. The inlays are the typical skull and crossbones from the 12th fret up through the 22nd, but then there are spider inlays from the 1st through the 9th frets.
1970s Gibson Flying V

Finish: Black
Years Used: 1976 – 1989
Before joining Metallica, Kirk was one of the co-founding members of Exodus, another band that helped to pioneer thrash metal. During this time, he used a Gibson Flying V model made sometime in the 1970s. The guitar also saw a lot of action in his early days with Metallica during the 1980s, both in the studio and in live settings. Fast forward to the end of the 1980s, the Gibson was modified and it got brand new EMG pickups and a somewhat rare Leo Quan BadAss bridge.
Some sources claim that this particular Flying V was made in 1974, which explains the 496R and 500T Pickups, at the time, this was a huge departure from the traditional 50s Flying V sound. The 1970s Gibson V was all about bringing the house down, something that paired very well with Hammett and Metallica.
As for its whereabouts, this remains a mystery, Hammett is an avid guitar collector so it's very likely he still owns the guitar to this day, but its whereabouts aren't known for sure.
Jackson Flying V Randy Rhoads Model

Finish: Black
Years Used: 1983 – Present
One of Hammet'ss longest-lasting guitars is the Jackson Flying V Randy Rhoads model. Kirk got it right after recording Metallica's debut album, "Kill 'Em All," and has been using it ever since. It was also used during the "Master of Puppets" Recording sessions. Rumor has it that this guitar did most of the work. The instrument is often seen during Metallica's live shows.
Although this guitar has seen some massive action in both studio and on-stage, it might not be the first piece of gear that comes to mind when it comes to Hammet's collection. Nevertheless, its trajectory with Metallica has been more than a little meaningful. It went from being Kirk's main to a regular backup in more recent years.
Popular Related Article: Dimebag Darrell's Guitar Rig
Gibson Les Paul Custom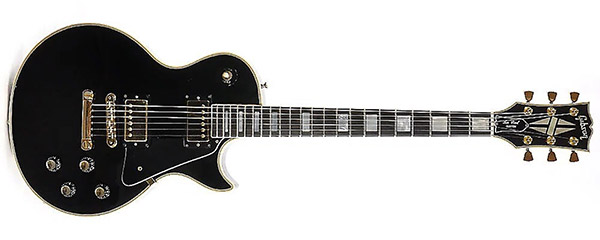 Finish: Black
Years used: 1986 – 2004
While it's probably unexpected of a thrash metal musician to go into classic Gibson guitars, Kirk started using a Les Paul Custom back in the late 1980s, most likely in 1989. Although a Gibson, it has active EMG pickups. Other features include an innovative locking tune-o-matic bridge, as well as locking tuning machines made by Sprezel. Other than that, this guitar came with classic aesthetic features that are common for Les Paul Custom guitars. The instrument was a part of his rig until about 2008. It was most notably used during performances of Metallica's famous power ballad "Fade to Black."
ESP KH-1 Flying V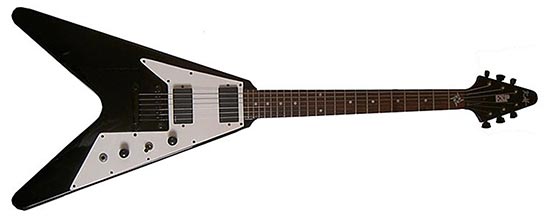 Finish: Black with White Pickguard
Years Used: 1997 – Present
As already mentioned, Kirk Hammett had an awesome 1970s Gibson Flying V. But from 1997 and onwards, ESP started making replicas of this instrument under the KH-1 Flying V model name. And just like with the original guitar, these also came with EMG active pickups, the 81 and 60 humbucker combination, which is one of the main modifications that Kirk did to his old Gibson Flying V.
It is believed that Kirk has three of these guitars, all painted black and featuring a white pickguard and electronics cover. The one he uses the most has Gotoh tuners and a classic tune-o-matic bridge. The second one comes with a Floyd Rose tremolo bridge, while the third guitar also has the Floyd Rose bridge but comes with only one humbucker, the EMG 81 in the bridge position.
Fernandez Stratocaster

Finish: Black
Years used: 1983 – Unspecified
Sometime during 1983 or 1984, Kirk got a Fernandez Stratocaster piece. These were quite popular at the time and he used it during the early Metallica days. However, it does seem that the instrument was modified since it featured a Floyd Rose tremolo bridge and a new set of pickups. He was mostly seen using this Strat during Metallica's "Ride the Lightning" tour.
Beyond making regular appearances on stage, this was one of the guitars that accompanied Hammett to escalate from underground cult figure to metal eminence and guitar hero. While it may not be a memorable piece on his rig, it certainly has a place in his history as a musician.
ESP KH-DC STBC

Finish: Satinated Red
Years used: 2011 – Present
Although not the kind of six-string we'd associate with Kirk, ESP's KH-DC STBC found its way into his collection during the 2010s. He was seen using green, red, as well as other versions of the model, so it's believed that he had a collection of these.
This is a double-cutaway guitar with set-neck construction. Its mahogany body is accompanied by a flamed maple top, giving it a pretty stylish look. While we're at it, this guitar looks somewhat vintage-oriented, like a double-cutaway Les Paul. The style looks more like what you would expect from a jazz or blues guitar. Nonetheless, this is a high-end guitar model designed by Kirk.
Epiphone Limited Edition Matt Heafy Les Paul Custom

Finish: Black
Years used: 2014 – Present
While somewhat unusual, Kirk used a guitar that Trivium's Matt Heafy gave to him as a gift. While typically when you hear sorries of guitars being gifted, you'd expect a younger guitarist to have an instrument passed down to them from an older more established musician, Hammett did it the other way around in this case and used Heafy's Limited Edition signature Les Paul Custom by Epiphone. Most of its features are pretty much standard from classic Gibson Les Paul Custom guitars, including the mahogany body, a scale length of 24.75 inches, classic pearl inlays, the headstock logo, and even the wonderful-looking binding.
Aside from the standard layout with four knobs, a switch, as well as a tune-o-matic bridge, the instrument has active EMG pickups and is a 7 string guitar. These Limited Edition guitars came with the 81 and 85 pair, but it's not certain whether Kirk switched them with other pickups. He was seen using it live, most notably for performances of "Fade to Black."
Popular Related Article: History of Randy Rhoads Guitars and Gear
Martin D-28

Finish: All Natural
Years used: 1992 – Present
Not much is known about Kirk Hammett's use of acoustic guitars. However, he was seen playing Martin guitars on different occasions. During the 1990s, there was a D-28 that showed up here and there. However, we can't say for sure whether it was just one or more of these. Other than that, Kirk is not exactly known as an acoustic guitar player.
Nonetheless, the D-28 model is one of Martin's finest pieces and has become pretty much a standard within the higher-price category of guitars. It comes with a fine solid Sitka spruce top and Indian rosewood back and sides, all accompanied by a wonderful mahogany neck that vibrates with every note played on it. The model has been present in the market since 1931, allowing guitar players to achieve that booming projection, something that rarely any acoustic guitar can fully achieve, even to this day.
Fender Acoustasonic Stratocaster

Finish: Sunburst
Years used: 2020 – Present
The release of Fender's somewhat unusual Acoustasonic series was a huge breakthrough. And so were Metallica's pay-per-view performances in 2020, which is where we could see Kirk using the Acoustasonic Stratocaster model. While it's technically a hybrid acoustic and electric guitar, we're expecting to see Kirk playing more on this one.
Table Showing the Guitars Kirk Hammett Played at Each Point in His Career
| Make | Model | Color/Finish | Years |
| --- | --- | --- | --- |
| Fernandes | Stratocaster | Black | 1983-Unspecified |
| Jackson | Flying V Randy Rhoads | Black | 1983-Present |
| Gibson | 1970s Flying V | Black | 1986-1989 |
| ESP | MM-270, aka "Zorlac" | 1986- Unspecified | 1986- Unspecified |
| Gibson | Les Paul Custom | Black | 1986-2004 |
| ESP | MM-290, aka "Caution Hot," aka "Skull & Crossbones II" | Black | 1991- Present |
| Martin | D-28 | All Natural | 1992-Present |
| ESP | KH-2 M-II, aka "Ouija" | Ouija board custom graphics/Black/White | 1993-Present |
| ESP | KH-3 M-II, aka "The Mummy" | Custom graphics | 1996-Present |
| ESP | KH-1 Flying V | Black | 1997-Present |
| ESP | KH-2 M-II, aka "Frankenstein" | Frankenstein Graphic Over Black Background | 2000-Present |
| ESP | KH-2 M-II, aka "Bride of Frankenstein" | Custom "Bride of Frankenstein" graphics | 2000-Present |
| ESP | KH-2 M-II, aka "Dracula" | Custom "Dracula" Graphics | 2010-Present |
| ESP | KH-DC STBC | Satinated Red | 2011-Present |
| ESP | KH-2 M-II, aka "Greenburst" | Custom "Green Burst" Finish | 2012-Unspecified |
| ESP/LTD | KH WZ | Custom "White Zombie" graphics | 2013-Present |
| Gibson | 1959 Les Paul Standard, aka the "Greeny" | Sunburst | 2014-Present |
| Epiphone | Limited Edition Matt Heafy Les Paul Custom | Black | 2014-Present |
| ESP | KH-2 | Custom "Demonology" | 2018-Present |
| ESP | KH | Purple Sparkle | 2019-Present |
| Fender | Acoustasonic Stratocaster | sunburst | 2020-Present |
| ESP | KH-3 | Custom "Spider" Graphic | 2021-Present |
Kirk Hammett Amplifier Overview
Marshall JCM 800 2203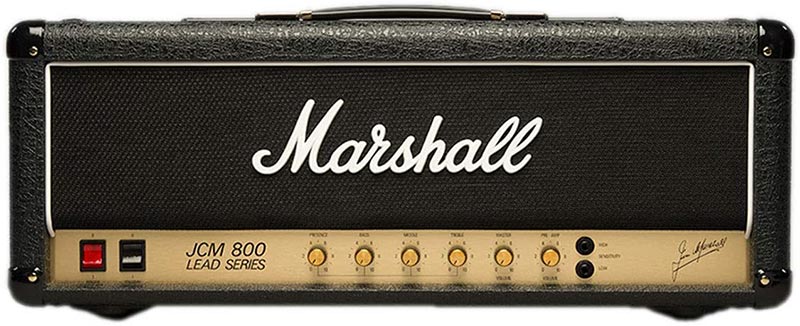 Years Used: 1983 – Present
Being a metal guitar player, Kirk using a JCM 800 model will come as no surprise to most. The amp found its way into both his and James Hetfield's rig back in the 1980s.
The exact model in question is most likely 2203. This is the classic 100-watt head that's responsible for conquering the hearts of new metal fans back in the day. Although a single-channel amplifier that technically only does a clean tone, it can distort really nicely when you push the input gain knob way up high (labeled as "preamp"). That being said, it was most popularly used paired with a nice overdrive or a distortion pedal, most commonly Ibanez's Tube Screamer.
Marshall 1959 SLP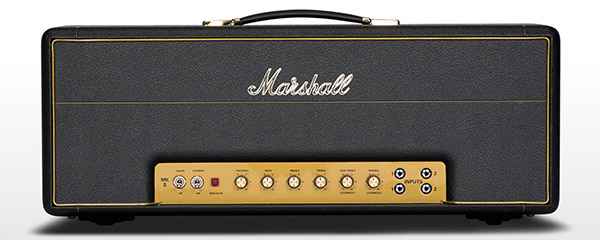 Years used: 1983 – Unspecified
To old-school metal lovers, there's nothing like a Marshall amp and a wall of Marshall cabinets. Another amp head by the legendary company that found its way into Kirk's collection was the 1959 SLP Super Lead. This 100-watt amplifier was responsible for his tone on the "Kill 'Em All Record."
Well, originally, the amp belonged to James Hetfield and it featured some modifications by Jose Arrendondo. Since the band was just starting out and they were all a bunch of ambitious kids with not many funds at their disposal, they had to share it. The amplifier model is known for its two channels and four EL34 tubes in the power amp section. Although popular among the older generation of guitarists, it still found a lot of use among new bands in the 1980s.
Aside from "Kill 'Em All," the amp also found its way on "Ride the Lightning" album, and even appeared on "…And Justice For All."
Mesa Boogie Mark IIC+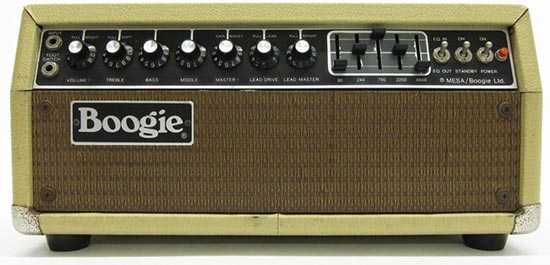 Years used: 1983 – Present
Marshall amps have served Hammett well, but another legendary amp head made its way into Kirk's rig starting around 1983, The Mesa Boogie Mark IIC+ model. Aside from being one hell of a versatile piece of gear, it enabled metal guitarists, like Kirk and James, to retain the "tightness" in their tone in those higher gain territories.
Most notably, the amp was used for the recording sessions of the "Master of Puppets" album. There are detailed stories of how that whole process went. It was rather unusual for both the band and the producer to switch over from Marshall amps, the "standard" among metal players at the time. Nonetheless, the Mark IIC+ helped them record this classic album and it even found its way into James' and Kirk's live rigs.
Mesa Boogie Strategy 400
Years Used: 1986 – Unspecified
While not as widely known as the Mark IIC+ model, Mesa Boogie's Strategy 400 power amplifier was also present in Metallica's works. In particular, Kirk used this rack-mounted piece for the "…And Justice for All" album sessions. It's a tube-driven stereo power amp, with each of its channels bearing 200 watts of output power.
Mesa Boogie Mark IV
Years Used: 1991 – 1997
After the immense success of Metallica's use of Mesa Boogie amps, they'd continue using the company's gear for decades. For the recording of the legendary self-titled album, popularly known as the "Black Album," Kirk also had the Mesa Boogie Mark IV model in his rig. These were pretty much the advanced versions of the amps that both Kirk and James previously had in their rigs.
Matrix GT1000FX-1U Power Amp
Years Used: 2010 – Present
Another power amp that found its way into Kirk Hammett's rig is the Matrix GT1000FX-1U. It was revealed that he has one of these in one of those rig rundown videos on YouTube, shared on the band's official channel.
This is a prestigious and lightweight unit, intended for rack mounting. And being a more modern-oriented piece, it's designed to work with both digital amp modelers, like the Kemper without the power amp section, with individual preamp units, as well as with preamp sections of different standalone amplifiers. You can change its overall output power using different modes of operation, but the unit's maximal potential is jaw-dropping 1000 watts. Of course, this is not a tube-driven device, which is what makes it so useful for digital modeling amps.
Randall RM100KH
Years Used: 2007 – Present
Starting in 2007, Kirk started using Randall amps and has signed a contract with the company for a special new signature amp model. Of course, he continued using Mesa Boogie, Marshall, and other amps, but the new RM100KH amp head really brought new tools to his rig's tone-making ability.
The amp was also mass-produced, and although quite expensive, it was pretty much worth the price. Completely tube-driven, the amp came with three channels, three 12AX7s, and four 6L6s, all driving its 100 watts of output power. Its detailed controls allowed for some pretty versatile tone-shaping options, but the amp's focus is still on metal music.
Randall KH103
Years Used: 2014 – Present
The KH103 model is easily the most advanced one to come out of this collaboration between Randall and Kirk Hammett. This particular amp came with some significant improvements. First off, it not only comes with three separate channels, but each has identical detailed tone-shaping controls. These include input gain, output volume, a 3-band EQ, presence, "depth" (to further control the bottom-ends), and a 3-way bright switch for boosting the high-ends. There are also two separate master volume switches, allowing a user to toggle between two different levels while playing. Additionally, you can also add a simple boost to it and even control input and output volumes of two separate effects loops.
It's equipped with the standard 12AX7 preamp tubes, as well as the classic "American" 6L6 power amp tubes, all driving the amp's immense power of 120 watts.
Fractal Audio Axe-Fx II XL+
Years Used: 2009 – Present
Kirk and James also went into the world of digital amp modeling. Their choice was Fractal Audio's Axe-Fx II XL+. At this point, we would also believe that the Axe-Fx III can also be found in their collections, however, this has yet to be confirmed.
The Axe-Fx II is one of the most advanced amp profilers on the market. It's essentially a preamp with an elaborate digital signal processing unit, allowing you to combine the different preamp, power amp, and cabinet models, as well as countless classic effects. These come with over 180 different amp models, even replicating some of the legendary tube-driven amps and even giving users that natural dynamic response. They're also pretty easy to use, at least considering their extremely versatile capabilities.
Both Kirk and James use them for live shows. In Kirk's rig, Axe-Fx II XL+ is paired with the Matrix GT1000FX-1U power amp.
Boss Katana Air
Years Used: 2017 – Present
Boss' Katana series was a huge breakthrough in the world of solid-state guitar amps. Although fairly simple, they manage to keep the tone clean and controlled, giving it a lot of headroom. They're not only an awesome "platform" for pedals but are also quite affordable. Although a significantly smaller one, the Katana Air amp is a great example of this. They come with fairly detailed tone-shaping controls, six different modes in one channel, and a total of 30 watts of power. What's more, they come with Boss' groundbreaking wireless plugs, removing any need for cables.
As for Kirk, he uses Boss' Katana Air for practice purposes. A couple of years after its release, Metallica's lead guitarist was seen playing it during one of the band's live streaming sessions. It's safe to assume that he brings it on tour for backstage warmups.
Kirk Hammett Pedals and Effects Overview
Ibanez Tube Screamer TS-9
Years Used: 1983 – Present
It's no surprise to see him using the standard Marshall and Tube Screamer combination. The classic TS-9 has seen a lot of action within the genre, and Kirk had it from way back in the early 1980s, although it's not certain whether he used it during the "Kill 'Em All" sessions. He used the TS-9 on and off over the decades and even has it for live shows to this day, probably even studio sessions. It's one of the best-sounding overdrive pedals out there, and when paired with some tube amps like Marshall's JCM800, it results in some monstrous tones.
Ibanez Tube Screamer TS808
Years Used: Unspecified
While it's not certain when exactly Kirk started using another one of Ibanez's Tube Screamer variants, the TS808 pedal, he was seen with one during the "Death Magnetic" sessions. Overall, it's pretty similar to the TS-9 pedal, although, the TS808 variant does have a bit of a smoother tone.
Boss SD-1 Super OverDrive
Years used: 1984 – 1999
The story goes that Kirk had the Boss' sharp-sounding SD-1 Super OverDrive pedal during the recording sessions for "Kill 'Em All." While a fairly simple pedal, just like the classic Tube Screamer in all of its variants, it's extremely potent when paired with a tube-driven amp. It can even "break up" clean channels easily.
Dunlop KH95 Cry Baby
Years Used: 2013 – Present
At this point, Kirk is one of the most famous users of wah pedals. So it was only a matter of time until we'd see his own signature Dunlop Cry Baby model. The KH95 takes the classic Cry Baby to new levels. Back during the "Black Album" tour, Kirk teamed up with Dunlop for a rack-mounted wah unit with multiple control pedals around the stage. After using the company's DCR-1SR for a while, Dunlop also devised the KH95 wah pedal that's voiced according to the settings that Kirk used on the rack-mounted wah. Aside from great sonic characteristics that remind us of Kirk, the pedal also features rather unique aesthetics.
DigiTech Whammy WH-1
Years used: Unspecified
DigiTech's Whammy was becoming increasingly popular during the 1990s. And according to some diagrams, Kirk also used it during this era, possibly even during the 2000s. He used the WH-1 version, which is the one that started it all back in the day.
Line 6 DL4 Delay Modeler
Years Used: 2000 – 2016
Line 6's DL4 Delay Modeler found its way into Kirk's rig over the years and it's believed that he used it during the 2000s and the 2010s. This is one of the most detailed delay pedals on the market, even to this day, allowing for some pretty unique-sounding tones.
MXR EVH-117 Eddie Van Halen Flanger
Years Used: Not certain, most likely during the 2010s
As for individual effects pedals, Kirk prefers to use MXR's EVH-117, which is the classic flanger effect with Eddie Van Halen's unique twist to it. It's a fairly simple one, although it allows for some versatile tone-shaping. It even has the "EVH" switch that immediately dials in the tone used for "Unchained." Hammett has often cited Eddie Van Halen as a guitarist who influenced him and changed the sound of rock guitar.
KHDK Kirk Hammett Ghoul Screamer Overdrive
Years Used: 2013 – Present
During the 2010s, Kirk Hammett finally started his own pedal-making business. The KHDK brand has a bunch of different pedals, but the one that found its way into Kirk's own signal chain is the Ghoul Screamer Overdrive. Aside from having the standard three controls for volume, drive, and tone, the pedal has four additional switches for getting those "tighter" heavy tones. Essentially, it's like Kirk's own custom twist to the classic Tube Screamer TS808 pedal. You can either use it as the main dirt box, but it can also serve you well if you want to drive your tube amps further.
Wrap Up
As a co-founding member of Exodus and early initiate of Metallica, not only has Kirk Hammett achieved superstardom but he's established himself as one of the most prolific players of all time. In four decades time, Hammett reinvented metal to arguably its most popular form after a few years of being an underdog, made his way to the Rock N' Roll Hall of Fame, and perfected his own way of playing metal guitar and writing some of the most iconic riffs in rock and metal history.
There's no arguing Hammett is an undisputed key metal figure, with a style that sets the scene for some of the most hard-core anthems of thrash. Hammett is more than just a guitar hero, as time has taught us, this is one of the meta gods of metal music that walk the earth. Throughout Metallica's long and prolific history, Kirk left his mark writing and showcasing some of the most challenging and game-changing lead sections in the genre, playing some of the most unforgettable rock and metal riffs ever written such as "Enter Sandman" and "Master of Puppets". It's hard to imagine any of those riffs would be so memorable and iconic if it weren't for Kirk Hammett's awesome guitar tone and unique playing style.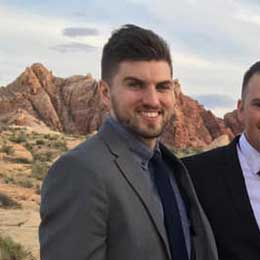 My name is Chris and I've had a passion for music and guitars for as long as I can remember. I started this website with some of my friends who are musicians, music teachers, gear heads, and music enthusiasts so we could provide high quality music related content as well as some of the most accurate and in-depth gear review and demo information on the internet.
I've been playing guitar since I was 13 (over 15 years now) and am an avid collector of all thing's guitar. Amps, Pedals, Guitars, Bass, Drums, Microphones, Studio, and recording gear, I love it all.
I was born and raised in Western Pennsylvania. My background is in Electrical Engineering earning a Bachelor's degree from Youngstown State University and with my engineering experience I've developed as a designer of guitar amplifiers and effects. A true passion of mine, I've designed, built, and repaired a wide range of guitar amps and electronics. Here at the Guitar Lobby, our aim is to share our passion for Music and gear with the rest of the music community.