Learning the guitar is an amazing journey that keeps blossoming as time goes by. But that doesn't mean that you need to wait for years to play your favorite songs. Today I am going to share many easy one string guitar songs whose iconic riffs and choruses can be played using just a single string.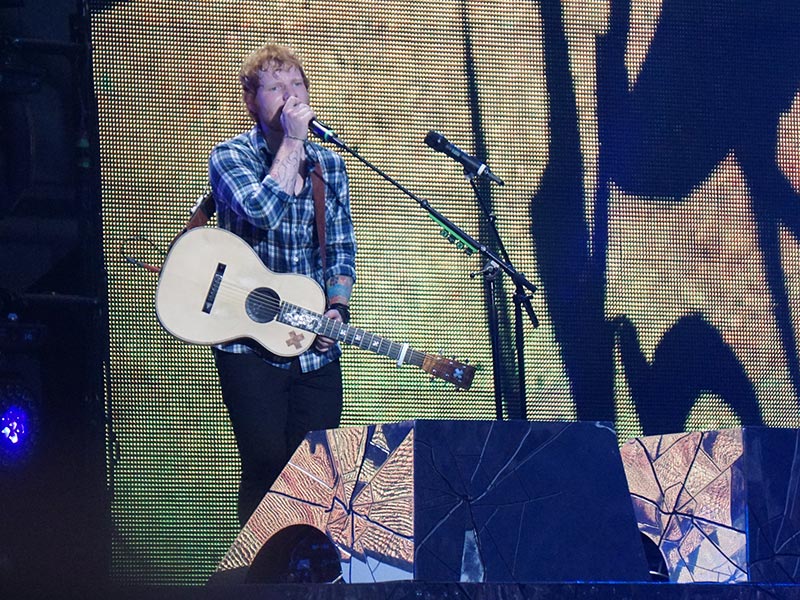 From rock, pop, blues, and everything in between, this blog has something for everyone. So if you're a budding guitarist looking for an easy way to play famous songs, scroll down and get started!
Here is a List of One String Guitar Songs
1. Smoke on the Water by Deep Purple
What if we were to tell you that one of the most iconic riffs in the history of rock can be played using just one string! Sounds unbelievable, right? Well, pinch yourself, 'cause it's true!
Deep Purple's 1972 mega rocker "Smoke on the Water," typically one of the first few songs that a guitarist learns, is a one string wonder! That is, of course, if you play the highly simplified version without the original's embellishments and techniques.
The famous opening riff, played using two strings- G and D, repeats many times through the length of the track. For beginners, the riff can be easily transposed on just one string, the thickest string, low E.
2. Seven Nation Army by The White Stripes
Ask any guitar coach to teach you a well-known one string song. We'd say chances are high they'll pick this 2003 garage rock gem by the White Stripes. Pretty sure those among you who like sports would have already heard this groovy rocker as the anthem for several teams, players, and events, including the 2019 FIFA World Cup!
"Seven Nation Army" has been hailed by critics and fans as one of the best songs of the early 2000s for its mind-blowing riff, groovy drumbeat, and attention-grabbing lyrics. The highly playable one string part is the catchy bass guitar intro riff that kicks off the track and repeats a bunch of times throughout.
Since the band has no bassist, the effect was created by Jack White using a whammy pedal to shift the riff down an octave. You can play the part on the A or fifth string. It is the second thickest string, and most of the notes are concentrated around the second and the seventh fret.
3. Iron Man by Black Sabbath
Okay, so this song doesn't have any connection to the Marvel Comics icon whatsoever. Nevertheless, for the fans of heavy metal looking for a one string guitar track, "Iron Man" is here to rescue you!
This 1971 song is arguably one of the easiest Black Sabbath songs to nail down. To play its signature ominous riff, you need one string and one finger. Use the fifth or the A string to play the riff. Absolute beginners can also give this one a go by playing the 6th string. If you're looking for tabs, we've got you covered.
4. Hedwig's Theme (Harry Potter and the Philosopher's Stone) by John Williams
Teach this delightful tune to kids and watch their faces light up! "Hedwig's Theme" from the mega-hit franchise Harry Potter is a heartwarming instrumental piece composed by the legendary John Williams. It's mystical, magical, and capable of invoking serious nostalgia for the Harry Potter fans.
The entire composition is propelled by a range of instruments, including celesta, violin, and brass. The opening melody played on a solo celesta can be easily replicated on a single guitar string, which in this case is the B string. Check out the Tabs link and get started!
5. Sunshine of Your Love by Cream
Want to play a crowd-pulling riff to impress your friends and family? Then "Sunshine of Your Love" by British rock band Cream is the one for you! The 1967 classic is an infectious mix of hard rock, psychedelia, and pop with some bluesy guitar riffs and a distinctive tom-tom drum rhythm.
There are many different ways to play Jake Bruce's epic bass riff that features in this song, including some beginner-friendly single-string versions. To make sure the simplified riff sounds closer to the original, play it on the D string. It'll be a good idea to slow down the riff and get all the notes right. Once you've got that sorted, play along with the slower tempo of the original to get in sync with the rhythm, then pace up.
6. Perfect by Ed Sheeran
Heartfelt lyrics packaged in a well crafted tune best describe Ed Sheeran's 2017 chart-topper "Perfect." We believe the song is a fantastic pick for anyone who wants to get familiar with playing a melody on the guitar using fingerstyle.
There are a host of different ways to play the track, ranging from one string melodies for newbies to intricate fingerpicking for more experienced players. In short, this romantic ballad can get as accessible or challenging as you want it to be.
Here we'll be focusing on the chorus of the song. To play along with the recording, you'll have to place a capo on the first fret. Afterwhich get started on the striking melody using the G string. We've added tabs here to take you through the easy single string guitar part. This is one of my personal favorite one string guitar songs for beginners.
7. Viva La Vida by Coldplay
Good news for the fans of British rock giants Coldplay! We've found a great song that is hands-down one of the easiest playable songs out of their repertoire. Featured in the band's fourth album, "Viva la Vida" stands out from their usual guitar or piano-powered pieces for its use of looping string section combined with a digital piano.
The central theme of the song hovers around the French revolution and the death of King Louis XVI. The lyrics are brought to life by prominent strings, emotive melodies, and a chorus that'll keep you hooked. Otherwise played using five simple chords- C, D, G, Em, and Bm with a capo on the first fret, the vocal melody of the song's chorus can be emulated on a single guitar string at a time.
8. Running Down a Dream by Tom Petty
Next up is a fantastic riff that should be under every aspiring guitarists' belt! The intro riff in "Running Down a Dream" by Tom Petty makes for a fun playing experience and can be nailed down using the low E string. The only thing that can trouble you a little at first is the timing. It's certainly way faster than the White Stripes "Seven Nation Army" riff.
It'll be good to play it slowly at first in order to get familiar with the notes and the rhythm of the track. Also, get hold of a metronome if you don't already have one. It'll be a great asset to help you speed up your playing as you progress as a guitarist.
9. Mission: Impossible Theme by Lalo Schifrin
It's nearly impossible to walk the earth and not have heard this iconic theme from the insanely popular action-thriller franchise Mission: Impossible. It's simply that ubiquitous! The track's a sonic treat with a brilliant main riff that is tailor-made for new guitarists.
The lead parts, though, can get trickier with its extensive use of 'sweep picking,' therefore better suited for more proficient players. For the main riff, you'll need to use the low E or the thickest string. We've added a link to a fantastic tab that'll guide you through playing this super cool guitar part.
10. New York City Cops by The Strokes
Written as a protest song against the unlawful killing of a Guinean immigrant, New York City Cops is a powerhouse of a song by the American rock band The Strokes. This modern punk-sounding track has a raw, grungy feel to it and is quite a trip to play. The best part? Its catchy opening riff can be played on just one string!
If you check out the tabs to the opening guitar riff, you'll see that all the notes are played on the 6th or the fat E string. You'll be going from the 12th fret to the 5th, 3rd, and even play the string open. While the notes are easy enough to play, you will have to make sure that you get the timing right.
A good way of doing that is to listen to the opening riff repeatedly till you've got the timing perfectly down in your head. Next, play the song at a low volume as a guide track and play the riff along with it. Another tip: don't let each note ring out for too long; instead, play it staccato.
11. Eye of the Tiger by Survivor
There's just something about the opening riff of 'Eye of The Tiger' that makes you feel like you can conquer the world as long as you have this track playing in the background! Written by the rock band Survivor as the theme song for Sylvester Stallone's legendary movie Rocky III, this motivating song has sold over 9 million copies and is loved by people all over the world.
The original song is already very beginner-friendly and uses a couple of easy power chords on standard tuning. But there's an even easier way to play to its iconic opening riff that uses only the fat E string or the 6th string. You'll be pressing just four different frets on the 6th string (the 8th, 6th, 3rd, and 4th) to play it. Check out this easy guitar tutorial video that shares how to play the one string version of the riff.
12. (I Can't Get No) Satisfaction by The Rolling Stones
Satisfaction by phenomenal British rockers Rolling Stones has got to be one of the most popular songs in the world, and it is! This cheeky and fiery track has been inducted into the Grammy Hall of Fame and ranks no. 2 on Rolling Stone's list of the 500 greatest songs of all time. And there's an interesting story about the song's iconic guitar riff, which is perhaps one of the most recognizable in music history. The band was originally planning to replace Keith Richards' riff with horns, but they decided against it at the last minute. Boy, are we glad that they decided to keep the original guitar riff – because it drives the whole song!
And even if you're a beginner on the guitar, you can still play the riff because it's all played on a single string! The entire riff is played on the 5th string (or the A string). Check out the opening portion of the tabs we've shared or the easy guitar tutorial video here to find out how exactly to play it.
13. Mamma Mia by ABBA
Abba were a force of nature back in the 1970s, and their timeless pop tracks are very much loved even today. Fun fact about Mamma Mia – it's the track that finally displaced Bohemian Rhapsody from its no. 1 rank on the charts after a full nine weeks! This fun track is pretty easy to play on the guitar, and its chorus can be played on a single string.
You'll be placing your finger on the 4th string (D string) over the 2nd, 4th, and 5th fret and also play the open string. Once you're comfortable playing the one string version of the chorus, you can also move on to playing some of the notes on neighboring strings as well.
14. Roadhouse Blues by The Doors
Roadhouse Blues is one rock n' roll song that just sounds more awesome with time. There's no way I'll ever grow tired of it, despite hearing so many versions of it by various artists. And yes, I know that it's not an easy song to play in its entirety, but I've included the one string version of the riff in this list to show all of you that it is simple and possible to play even the most iconic songs.
Just play your open 6th string (the low E string), followed by the 5th, 6th, and 7th fret on the same string, and repeat. Check out the intro tabs in the link we've shared to see precisely how many times to play each note. Even if you're a beginner, this is really easy to play, and the perfect excuse to bust out that guitar around friends and let the good times roll all night long!
15. Peter Gunn Theme by Henry Mancini
The super cool, instantly recognizable one string riff from Peter Gunn Theme song is perfect for beginners to kick start their riffing journey! This 1959 rock and roll gem was composed by Henry Mancini for a TV show of the same name for which he won an Emmy and two Grammys.
The song got wider mainstream attention after it was made part of the Blues Brothers movie soundtrack in 1980. You'll be playing the riff on the low E string and starting with the open string. We've added the video and tabs to help you out with this one.
16. Another One Bites the Dust by Queen
This 1980 classic by the revered British rockers Queen has all the ingredients of a hit song- It's catchy, memorable, and relatable. Band's bassist John Deacon was the brains behind this one, and it clearly shows! The song's iconic bass riff is such a joy to hear and play. All you need is the top bass string of the guitar to get going.
"Another One Bites the Dust" is teeming with a solid adrenaline-pumping vibe that's made it a frequent feature in sports events and various TV shows and movies.
You'll be using the thickest string, low E, to recreate the bassline, but don't forget to pay close attention to the timing. It uses 16th note phrasing, which could be a bit challenging for beginners, but you should be able to get it right with a bit of practice.
17. Lapdance by N.E.R.D
There's an easily playable and super catchy riff in "Lapdance" by N.E.R.D that should be banked right away in your repertoire. You can use the low E string to play through the intro and verse.
To make it sound twangy like the original, pick the string closer to the bridge. If you are using an electric guitar, a bridge pick-up will help in generating a more authentic sound. We've included the music video and tabs to give you a better idea of what we're talking about.
18. Boulevard of Broken Dreams by Green Day
For those born in the '90s, this Green day track can open the floodgates of sweet and sour high school memories. Written by frontman Billie Joe Armstrong, "Boulevard of Broken Dreams" is a mid-tempo melodic punk piece with lyrics capable of triggering a gush of emotions. With such relatability, it's really not surprising that the song became such a raging success, selling over 5 million copies!
Green Day's signature song is undoubtedly a complex ride, but there are some parts of it, the lead, in particular, that can be played on a single string. The guitar solo is pretty easy, but you will have to work on timing to make it sound like the original. Our advice- use a metronome to practice and be sure to spend plenty of time listening to the part we are talking about before getting started. This is one of those easy one string guitar songs that almost everyone will recognize.
19. Thunderstruck by AC/DC
Brother duo Angus and Malcolm Young of AC/DC have inspired a generation of musicians with their phenomenal guitar playing and music! "Thunderstruck" from the Australian hard rock band's 1990 album The Razors Edge offers a rare chance for absolute beginners to play one of the more doable riffs by the legendary duo.
There are two parts to the impressive opening riff you'll learn here. The included tabs will get you started on the first one. Keep in mind that for this riff, Angus skipped the right hand completely and just did hammer ons and pull offs! But you should stick to getting this down through alternate picking to start off with.
20. Bella Ciao (Money Heist) by Manu Pilas
Did you know this groove-fest of a song from the soundtrack of Netflix's La Casa de Papel (Money Heist) had rather somber origins? It was a 19th-century protest folk song sung by rice paddy field workers in North Italy to raise their voices against the deplorable working conditions. It was later used as an anti-fascism anthem by the Italian Resistance during the Italian Civil War.
The modern fascination with this evocative masterpiece came about when it was adapted by Manu Pilas for the influential Spanish crime web series. However, the original writer of this gem remains unknown. You can play this captivating melody using just one string -B or a couple of strings- e and B, depending on your taste and proficiency.
21. All the Small Things Blink 182
Three simple power chords with a fair dose of palm muting and distortion are all you need to play this awesome pop-punk track by Blink 182. But if that seems a bit much, fret not! You can play the verse vocal melody on a single string to start off with this song.
"All the Small Things" became an international sensation as soon as it hit the charts and is the band's most successful composition to date. It was picked by Rolling Stone for their "100 Greatest Pop Songs list" and made it to the 2010 book that talks about 1001 Songs You Must Hear Before You Die. Play this extremely popular power-pop tune using the G string.
22. Summer Lovin' (Summer Nights) from Grease
If you want to play something swoon-worthy on a single guitar string, "Summer Lovin'" from the 1978 blockbuster musical Grease is right up your alley! The single-string intro to the song is super fun to play and never fails to get the crowd going!
Sung by John Travolta and Olivia Newton-John, the song is actually called "Summer Nights" but popularly referred to as "Summer Lovin," a line that is repeated throughout the verse. It became a colossal hit, winning hearts worldwide for its bright, perky melody and uplifting vibe.
The riff we are talking about has been simplified for beginners. So, all you need is a single string to play it, which is the sixth string or the low E in the case of this classic.
23. Du Hast by Rammstein
We bet our metal-loving readers would be thrilled with this addition. "Du Hast" by prominent Neue Deutsche Harte and industrial metal band Rammstein have some hard-hitting riffs, some of which can be replicated on a single string! Can't keep calm? Neither can we!
"Du Hast" is one of Rammstein's biggest hits. Not just that, the song had the most successful run on the Billboard Mainstream Rock Songs chart out of any other German-language tracks. And even if you are not familiar with this band, you may have already heard this song as a part of the Matrix Trilogy's soundtrack.
The original recording has guitars tuned down to drop D. You can go with that or stick to standard tuning as it sounds pretty good in that as well.
24. Twinkle, Twinkle, Little Star (Nursery Rhyme)
This one is especially for our young guitarists! Some of the most hummable, joyful nursery rhymes are one string wonders. The popular English lullaby "Twinkle Twinkle Little Star" is one of them.
Originally written as a poem by Jane Taylor in the early 19th century, the lyrics were later adopted into a lullaby to the tune of the famous French melody "Ah! Vous dirai-je, maman."
It's a perfect pick for kid guitarists to play as all of the magic happens on one string, the first one, high E. There are tabs floating online which teach you other single-string versions using either the G or D string. You can pick the one that sounds the best to you.
25. Elevation by U2
Now that we've covered plenty of awesome one string riffs, time to make way for an electrifying solo from one of the greatest bands in the history of rock, U2. Their Grammy-winning single "Elevation" features an irresistible solo by guitar legend 'The Edge' that we know for sure you'll enjoy learning.
To play this solo, you'll first need to get acquainted with tremolo picking, which means alternate picking at a super-fast speed. The technique may feel a bit hard at first but gets easier with practice. Once you get a fair idea of tremolo picking, scroll down the linked tabs to the solo section and get started!
26. Dead Leaves and the Dirty Ground by The White Stripes
Another superb sounding riff by The White Stripes that is kind to novices and is played using only one guitar string! Simple and efficient!
"Dead Leaves and the Dirty Ground" by the garage rock duo's 2001 album White Blood Cells is a guitar-driven composition with poignant lyrics revolving around a broken relationship. It is The White Stripes at their rawest.
We enjoyed the track's melody, heartfelt lyrics but what kept us hooked was Jack White's fuzz pedal-powered guitar riffs. The simplest one is the intro that's played with slight distortion on the low E string.
27. I Heard It Through the Grapevine by Creedence Clearwater Revival
Creedence Clearwater Revival wasn't the first band to record this soul classic. They just broadened its reach. "I Heard it Through the Grapevine" was written by Norman Whitfield and Barrett Strong and recorded by various Motown artists, including Martin Gaye. His recording was considered the definitive version and inducted into the Grammy Hall of Fame.
But the version we'll be talking about here is not Gaye's but CCR's eleven-minute-long cover. There's a fun riff that kicks off and repeats several times through the track.
You can play that iconic hook on your guitar using the D string. Remember to tune down your guitar to drop D to make your performance sound more like CCR's cover. The linked tab shows you how to play the riff on the D string, but there are plenty of tutorials that use the low E string instead. Both sound equally amazing.
28. Smells Like Teen Spirit by Nirvana
"Smells Like Teen Spirit" by Nirvana is known to have one of the most recognizable and catchiest guitar riffs out there. They are pretty much embedded in every guitar enthusiast's consciousness, so much so that it comes across as cliched at times!
Krist Novoselic's famous bass line drives the song in unison with Kurt Cobain's smashing guitar playing and pumping vocals. Cobain kicks the song off with the famed riff that's incredibly easy to emulate on a single string. Like most one string riffs, you'll again be relying on the thickest string or low E to play it. This is another one of my favorite easy one string guitar songs for beginners.
29. We Will Rock You by Queen
"We Will Rock You" by Queen boasts an appeal that extends to people of all generations! It's that awesome! And that engaging anthemic beat is so fantastic and universal that you simply cannot stop yourself from stomping, clamping to it.
Let's take a look at how to play the vocal melody of the chorus on a single string. You can use either the A string or G string for this track. We have linked the tabs that'll show you how to play using the G string.
30. I Don't Wanna Miss a Thing by Aerosmith
Written by Diane Warren and recorded by the influential rock band Aerosmith for the soundtrack of the 1998 movie Armageddon, "I Don't Wanna Miss a Thing" is a mesmerizing power ballad.
However, beginners might find it challenging to play. It uses a bunch of chords and a number of advanced guitar techniques, including intricate fingerpicking patterns. Thankfully, there's a way in which guitarists of all skill levels can play a melody that somewhat bears semblance to the original tune. You'll be playing it on the B string.
31. Newborn by Muse
There's a tasty riff that kicks in about a minute into "Newborn" by English rock band Muse and shows up multiple times through the length of the track.
You can play this Matthew Bellamy riff by retuning your guitar to a drop D tuning by taking the sixth string down by a whole step to D, so the tuning becomes DADGBE in place of standard EADGBE.
The string you'll now be using will be the low E down-tuned to D. Refer to the main riff section in the linked tabs to play the distinctive riff.
32. Paint It Black by The Rolling Stones
This Rolling Stones ballad is lyrically dark and gritty, centered on the sudden loss of the protagonist's beloved. "Paint It Black" was featured in the rock giants' 1966 album, Aftermath, and stands out for its exotic sounds, including a stunning sitar piece by multi-instrumentalist Brian Jones.
The track had a super successful run on the charts where it spent a total of eleven weeks and also inspired countless covers by well-known musicians.
If you possess a good amount of proficiency in playing guitar, then go for the original version that's brimming with exciting techniques like alternate picking, hammer-ons, open chords, pull-offs, and string skipping. But for beginners, there's a straightforward way to play the famous riff that does the trick. Use the first or high E string to nail it down. If you want it to sound more bassy, play it on the sixth string or low E instead.
33. Feel Good Inc. by the Gorillaz
The Gorillaz are the most unique bands on this list. Their members don't exist. The brainchild of British musician Damon Albarn, the project is made up entirely of fictional cartoons. Their debut single, "Clint Eastwood," flooded radio waves. "Feel Good Inc.," from their second album, Demon Days, follows a similar formula. The melodies are catchy, and the rapping from hip-hop pioneers De la Soul is fire.
The main melody is played on bass guitar but can be performed on guitar. Repetition in the song helps put the tune in your ear. Even though they may have used bass in an alternate tuning, you can play it on the low E string. Try to figure it out by ear and practice it separately.
34. Misirlou by Dick Dale
Before the shredding Swed Yngwie Malmsteen there was Dick Dale. Armed with a Fender Strat and a machine gun right hand, Dale brought this little-known Eastern Mediterranean folksong to a broader audience. The song became iconic to surf rock in the early '60s, but most people recognize it from Quentin Tarantino's classic film Pulp Fiction.
The trick to mastering this song is in the right hand. The song uses tremolo picking, which is just a fancy way of saying insanely fast alternate picking on one string. Thankfully, the song is played mainly on the low and high E strings. To get the most mileage out of your picking hand, anchor your arm on the guitar's upper bout and rest your wrist on the bridge. Don't think about playing fast; think about making smaller movements. Grab a surfboard once you get it little shredder dude.
35. Shape of You by Ed Sheeran
Unless you have been sleeping under a rock, you should know about Ed Sheeran. The singer/songwriter captivates audiences with his slick guitar playing and smooth voice. He's everyone's favorite redheaded Brit. The "Shape of You" has a catchy ostinato or repeating pattern on the keyboard. Since it is only a handful of notes, this makes learning it on one string a breeze.
Listen to the melody and pick up on the syncopated rhythm. Then see if you can figure out the riff by ear. If you are a fresh beginner, there is no harm in using the tabs we have here. The author even gives you some options to expand to a second string. Beware. Once you hear this infectious melody, you won't be able to unhear it. My apologies in advance.
36. Clocks by Coldplay
"Clocks" by Coldplay is instantly recognizable from its opening piano riff. The notes cascade evenly, resembling the sound of the gears churning in a clock, and the articulations create a cool syncopated sub-rhythm. Although Coldplay has had many hits in the past few decades, "Clocks" might be one of their most popular, if not memorable, songs throughout their career.
Check out the tabs we've provided here. The notes outside of the parenthesis happen on the B string, while the notes in parenthesis are played on the G string. Getting the rhythm and the articulation might be the most challenging part, so I suggest learning the notes on the B string first. Then practice playing with the recording. Once you've got it down, see if you can add the second string.
37. Dust in the Wind by Kansas
The late 70s was the heyday for progressive rock bands like Yes, Rush, and Led Zepplin. A band from Kansas who also named their band Kansas joined the fold with hits like "Carry On My Wayward Son" and "Dust in the Wind." The latter was first devised as a fingerpicking exercise. Their Kev Livgren's wife heard the guitarist playing the pattern and told him he should turn that into a song. Thankfully he did, or else we wouldn't have the now-turned classic "Dust in the Wind."
Most songs can be distilled down into simpler patterns, which is what the author has done with "Dust in the Wind." The agile fingerpicking is substituted with a one-string melody. Again the rhythm will be the tricky part. Listen to the audio provided with the tab. Once you feel comfortable with it, try to add the notes. Make sure you go at your own tempo, making sure that your finger movements are efficient. Then try to play along with the recording.
38. Pirates of the Caribbean Theme
Before Pirates of the Caribbean turned into a 45-billion-dollar franchise, it was a themed ride at Disneyland. Following the release of the Curse of the Black Pearl in 2003, the movie inspired four sequels. Part of what makes this movie so epic is the soundtrack by Klaus Badelt. Who doesn't remember being captivated by this Pirates of the Caribbean theme in the movie theatre?
What better way to show your affinity towards the films than by learning it on guitar. Thankfully, the version provided here makes it extremely accessible, even for beginners. As always, it is best advised to listen to the recording multiple times to get the tune in your ear. Then find the notes on the frets at your own speed, even if it isn't exactly in time. Once you can find them comfortable and relatively quickly, try playing along to a steady beat. I can see this song being used as a fun party trick.
39. The Day That Never Comes by Metallica
Metallica is known for their fast and heavy riffs. In the 80s, they were one of a handle of metal bands to mix the intensity of punk music with the virtuosity of metal, forging the way for what would become known as thrash metal. In 2008 the band released "The Day That Never Comes," a power ballad that drew comparisons to early metal band Thin Lizzie.
"The Day That Never Comes" is made accessible here by confining the melody to a few strings. First, play the notes without parenthesis on the B string. When you can perform it comfortably, try adding the notes on the G string. When you are learning this song, be sure to check if Lars Ulrich is around. You don't want to get sued.
40. I Love Rock n' Roll by Joan Jett & The Blackhearts
Joan Jett's biggest song was a cover. "I Love Rock 'n' Roll" was originally written by a British band called The Arrows. Unfortunately, it wasn't as much of a hit for them. Jett's 1981 cover reached number one on the Billboard Hot 100, became certified platinum by the Recording Industry Association of America and was inducted into the Grammy Hall of Fame in 2016.
If you are a guitar teacher and have only one lesson to prove yourself, this song is for you. The riff is simple and can be played on one string. Practice switching between frets, making sure to press down hard enough so there isn't any fret buzz. Be careful, though, and avoid using too much tension. You run the risk of locking up, which makes it hard to play. This is a great first-lesson riff for beginner guitarists. Performing it correctly will make them want to come back and learn more.
41. Airbag by Radiohead
"Airbag" is the opening track of arguably Radiohead's best album. Rolling Stone ranked the 1997 release Ok Computer at #42 on their list of greatest albums of all time. The album might be a close second to their 2000 release Kid A, which was listed at #20. It's hard to argue with the stalwart authority on music, and safe to say that Radiohead's brand of sophisticated English rock is top-notch.
To play "Airbag" on one string, I'd advise using one or two fingers. This riff is a great beginner riff because it introduces the budding guitarist to the movement of the left arm. When you slide across the strings, be sure to lift your finger up completely. If you keep the same pressure that you used to make the string sound, it will sound bad. You can use the string to guide your finger but beware of producing a scratching sound when changing frets.
42. Star Wars Imperial March
"The Imperial March" is one of the most iconic tunes in film history. Sometimes referred to as "Darth Vader's Theme," the motif lets the audience know that the bad guy is on the screen. The melody was composed by John Williams, who has written great film scores for other movies as well, including Jaws, Indiana Jones, Jurassic Park, and Harry Potter. So recognizable and integral to the Star Wars franchise, the music has been referenced in pop culture, TV shows, and other movies countless times.
The single-string version of "The Imperial March" is great for young beginners. Even though the movie came out in the late 70s, most kids will recognize the tune. Staying on the D string, it starts at the fourth fret and goes all the way up to the twelfth. For most beginners, it might be tricky to remember where the notes are without counting the frets. Luckily the melody only uses four notes, and we can remember the twelfth fret because usually it's marked by two dots on the fretboard.
43. My Heart Will Go On by Celine Deon
There are few movie soundtracks that are as integral to the film as "My Heart Will Go." Sung by Canadian singer Celine Deon, the song was featured in James Cameron's historical fiction film Titanic. At the time of its 1997 release, it became the first film to earn over a billion dollars in revenue, making it one of the highest-grossing films of all time.
There have been a bunch of memes using this song with a poorly-played recorder. Now you can play it on guitar. Hopefully, it will sound better. This version is played solely on the high E string. It's the vocal line in the song, so you will have to listen to it a few times before you pick up on the rhythm. If you can't play along with the recording, go at your own pace. There you go! I can picture Jack holding Rose up at the bow.
44. Wild Thing by The Troggs
Not many people know that "Wild Thing" was not written by The Troggs. In fact, it was written by Chip Taylor and was originally released by the American rock band called the Wild Ones. The Troggs released their version a year after the original in 1966. Their version reached number one on the Billboard Hot 100, and Rolling Stone ranked it at number 257 on their list of the 500 Greatest Songs of All Time.
Although the song is performed as open "cowboy" chords, we can make it easier for beginner guitarists by playing it on one string. In this video lesson, learn how to perform the main riff, which pretty much repeats throughout the song. If you want to impress a lady friend, I encourage you to try your hand at this catchy diddy.
45. Whole Lotta Love by Led Zepplin
The album Led Zeppelin II starts out with one of the greatest rock songs of all time. "Whole Lotta Love" brought the force that was the British rock band Led Zeppelin. Although some of Robert Plant's lyrics were ripped from Willie Dixon's "You Need Love," Rolling Stone magazine listed the song at number 75 on the 500 Greatest Songs of All Time. A lawsuit was settled with a payment to Dixon and credit on subsequent releases.
Our version here of "Whole Lotta Love" happens only on the A string. It seems fairly simple, but it features some advanced techniques. A hammer-on is where you slam your finger down on the string hard enough to make it ring clearly. Another technique needed is to be able to mute the string. Lightly press on the string so that it doesn't produce a clear pitch. The technique produces a percussive sound that helps make the song groove.
46. Faded by Alan Walker
In 2015, British-Norwegian producer and DJ Alan Walker released the song "Faded." Supported by Norwegian singer Iselin Solheim, the EDM track was highly successful. On Spotify, the song garnered over 1.3 billion streams. On YouTube, the song did even better. The music video has over 3.3 billion views, making it the 24th most-watched video on the media platform.
Join the dance party by learning this banger. All it takes is the B string. Practice switching between the large fret jumps and listen to the rhythm. Though the piano plays the melody in the song, it can sound just as good on a guitar. If performed correctly, there is a good chance that someone within earshot will recognize the song.
47. Game of Thrones Theme by Ramin Djwadi
It wasn't until last year that I finally succumbed to the hype that is Game of Thrones. A fantasy television series on HBO, the show has a captivating intro. The composer Ramin Djwadi wanted to use something other than flutes and violin, an instrumentation they felt would be cliche. Instead, the main theme is played on a cello. The opening sequence would not have had the same epic effect played on another instrument. We are thankful for his compositional decision.
The main theme can be played on guitar. Better yet, on one string. The hardest part of learning it will be keeping track of how many times you need to pluck the string. The phrases are long, and it's easy to get lost during the open string section. We always encourage learning things by ear and suggest using a combination of the recording and tab. Note that melody is played on a different string than on the tab. Use your best judgment with which version you'd like to tackle.
48. Brain Stew by Green Day
In the early 2000s, Green Day was one of a handful of pop-punk bands that brought their sugary brand of southern Californian punk to the MTV airwaves and the rest of the world. "Brain Stew," off their fourth record Insomniac, became a classic in what would become a large oeuvre of hits. Listen to the band Chicago's "25 or 6 to 4." We are not saying Billie Joel Armstrong ripped anyone off here, but it is a little suspicious.
Potential copyright infringement aside, "Brain Stew" was recorded in drop D tuning and with power chords. We've provided a video and tabs of two versions of the riff played on one string. This song is great for beginners because it helps them understand how much pressure they need to press down the strings to make the notes ring clearly. Making the shifts and finding the correct left arm movements will take a little bit to get used to. Take this slow and in manageable chunks. Don't play faster than you can.
49. My Own Worst Enemy by LIT
If "My Own Worst Enemy" came out today, it might not have had the same reception it did when it came on in 1999. The song depicts the aftermath of a night of bacchanal. "Please tell me why my car is in the front yard, and I'm sleeping with my clothes on," Jay Popoff sings as the frontman of LIT. If the song teaches us anything, it is to get our alcohol consumption under control. No one likes a hangover.
The opening riff of "My Own Worst Enemy" is pop punk at its catchiest. On the recording, the guitar plays octaves and power chords, but the song can be easier. Just take the roots or the lowest-sounding notes of the chords. Start on the low E string and slide into the 12th fret from the 11th fret. Make sure you hold the string down as you move to the fret above. Then you can play the 7th fret followed by the 5th fret. Learning this riff should not give you a headache.
50. She's Lost Control by Joy Division
For those beginning guitarists that like new wave and post-punk, "She's Lost Control" by Joy Division is the perfect song to learn. The background on the lyrics goes that Ian Curtis was inspired by epilepsy, both his own and what he observed in a young woman while working at a rehabilitation center. The disorder causes uncontrollable seizures. Hence she's lost control. The song was released in 1979 on their debut album Unknown Pleasures.
"She's Lost Control" is a neat song to learn because you can learn the bass melody and the guitar riff. Unique to Joy Division, the bass was used more as an independent melodic instrument instead of dully following the guitar player. Both parts are different, but both parts can be played on one string. The bassist Peter Hook plays high on the frets putting it in a suitable range for the guitar. Enjoy learning a song from a somewhat underground band that you might be able to impress your friends with.
Wrap up
We hope you enjoyed this blog and got inspired to play one string versions of your favorite songs! Learning how to play one string versions of these guitar songs is a great way to build your confidence and get inspired to keep practicing. With time and patience, you will be playing the full-fledged pro versions of these songs very soon – complete with the chords and blistering solos! All it takes is time, consistency, and patience.
If you're looking for other easy guitar songs to play, check out our blog posts on 21 easy indie guitar songs, 25 easy guitar capo songs, and 23 easy folk guitar songs. All the best, and keep strumming!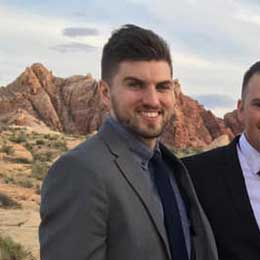 My name is Chris and I've had a passion for music and guitars for as long as I can remember. I started this website with some of my friends who are musicians, music teachers, gear heads, and music enthusiasts so we could provide high-quality guitar and music-related content.
I've been playing guitar since I was 13 years old and am an avid collector. Amps, pedals, guitars, bass, drums, microphones, studio, and recording gear, I love it all.
I was born and raised in Western Pennsylvania. My background is in Electrical Engineering, earning a Bachelor's degree from Youngstown State University. With my engineering experience, I've developed as a designer of guitar amplifiers and effects. A true passion of mine, I've designed, built, and repaired a wide range of guitar amps and electronics. Here at the Guitar Lobby, our aim is to share our passion for Music and gear with the rest of the music community.