Looking for 2/4 time signature songs to play on the guitar? You've come to the right place! In this article, we'll be sharing some of the most popular songs in 2/4 time signature! From folk, hard rock, indie pop to country, we've put this list together from across genres to give you a taste of this interesting beat pattern in different styles.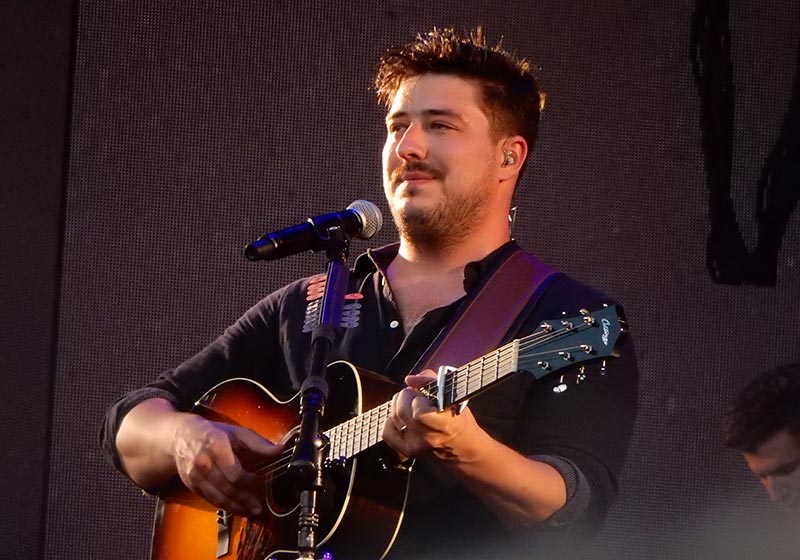 You'll also find each song's tuning, tabs, and helpful video lessons to speed up your learning. Scroll down to get playing!
List of Popular Songs in 2/4 Time
1. Goodbye by Steve Earle
A song full of longing, nostalgia, and pure country goodness, 'Goodbye' is a classic that weaves magic with only an acoustic guitar and vocals. Released in 1987 as part of Steve Earle's album 'Guitar Town', the song sounds as refreshing as it was written yesterday. Goodbye has an easygoing 2/4 time signature throughout the song, which gives a bit of uptempo feel to an otherwise bittersweet, subdued track. The chords won't be too tough to learn – we've got C, G/B, F, G, Am, and G7. A good one to add to your setlist as a breather between other intense, faster songs.
2. I Love Rock 'N' Roll by Joan Jett & The Blackhearts
Another rock anthem that's embedded in our collective consciousness! 'I Love Rock n' Roll' is Joan Jett's wildest hit – certified platinum and inducted into the Grammy Hall of Fame. But did you know that Jett's version is a cover, while the original was written by a British band? This song was actually written and performed by a band called the Arrows in 1975.
In true rock anthem fashion, it only uses 3 power chords all throughout the song – E, A, and B. Plus, it has a 2/4 time signature all throughout – giving it that anthem vibe all the more. Easy to learn, play and sing along with, this is a great one to start or end a set with.
3. Within You Without You by The Beatles
There's no denying that the Beatles were heavily influenced by Indian classical music in their later years, and 'Within You Without You' showcases this influence in all its glory. Written by George Harrison, this enigmatic track opens with a sitar solo, followed by a complex tabla rhythm that switches between 4/4, 2/4, and 5/4, with the melody based on the 'Khamaaj thaat', which is an Indian scale that's the equivalent of the Mixolydian scale. Despite the frequent time signature changes, the transitions happen really smoothly. 'Within You Without You' is quite a refreshingly different track compared to the band's earlier popular works, both in its competitions and lyrical content.
Not gonna lie, this track is a bit of a challenge to get a hold of on the guitar, especially if you're used to playing western time signatures – the frequently changing rhythm pattern can throw you off at the beginning, but once you hear the track over and over again, you should be able to keep a track of the changes. The chords are all, interestingly, in the C family – Cadd11, C, Cm, Cadd9, Csus4, C7, and C6. Keeping all chords in C keeps the listener in a calming, familiar zone, adding to the spiritual quality of the song. This will be a bit of a challenge to play, but quite satisfying to have under your belt once you've got the hang of it.
4. Kathy's Song by Simon & Garfunkel
Most songwriters strive to express themselves as truthfully as they can in their music, and Paul Simon is a shining beacon of this quality. Kathy's song is a tender, honest song about the time Paul Simon was together with a woman named Kathy, and how peaceful those months made him feel. Using only the simplest chords and a solitary guitar, he weaves absolute magic – taking the ordinary and turning it into the extraordinary.
The rhythm pattern switches between 2/4 and 3/4, adding that dreamy effect to the composition. The chords are very simple – G, C, Am, Em, D7, Bm, and D – all simple rough for beginners to grasp. If you're a novice, you can create your own version by strumming the chords, but if you're fairly experienced on the instrument, the fingerpicking shouldn't be hard to grasp after thorough practice. 10/10 recommend learning to play this song, whether you'd like to perform it at a gig, or even sing it to your special person!
5. Hey Ya! by Outkast
A song as catchy as this has got to be a part of your guitar repertoire! "Hey Ya" by hip hop duo Outkast is a guitar-driven groove fest that first broke out nearly two decades ago but still sounds undeniably fresh. The track's infectious melody and snappy pop hooks sealed its place in many ranking lists of the 2000s and turned André 3000 and Big Boi into global stars.
Written by André, "Hey Ya"'s fun and quirky lyrics are deeper than what most of us realized when we first heard the song. Fans speculate the real meaning behind the song was how sometimes people stay in relationships fully aware of just how unpleasant and messed up it is! Not as cheerful now, is it?
The song's lyrics are not the only mysterious thing about it! Its odd-time signature has André playing G and C chords in one and two 4/4 measures before moving to 2/4 to play the D chord, finally flowing to two 4/4 measures of the E chord. This way, despite having the same four-chord progression, the track sounds lively, energetic, and not the least bit monotonous.
6. Heaven is a Place on Earth by Belinda Carlisle
There's no way you've not heard this song – it is one of the most recognizable tracks of the late 1980's! And this track hides a fair bit of nuance under its extremely catchy chorus. First off, the verse and the chords are written in two different keys – it starts off in the key of E major, while the final chorus shifts up a full tone to F# major. Secondly, it pretty much follows a 2/4 time signature all throughout the song, adding that urgent 'power' in the 'power pop' that is this song.
The chords are your usual suspects – but there are a fair few used in the track. The only thing to be careful of is the key changes between the verse, pre-chorus, and chorus. A fun, cool song to add to your repertoire!
7. I Will Wait by Mumford & Sons
"I Will Wait" was released by British rockers Mumford & Sons in their 2012 album Babel. An upbeat bluegrass melody, exciting arrangement of lush horns and banjo, a sing-along chorus, and driving drums were all elements of the band's signature formula that never failed to get the crowd going! This track had it all! Not surprisingly, it became their biggest chart success and fetched them two Grammy nominations for Best Rock Performance and Best Rock Song.
The jury is still out on whether this Mumford & Sons classic is in 4/4 time or 2/4. It is a tricky one! But the fact that the bass drum swooshes in on every quarter beat and chord switches happen every two beats puts this in the 2/4 category. Listen to it and let us know if you're with us on this one! The original uses alternate tuning, but we've added links to tabs and tutorials that teach you the song in a simplified way.
8. Ring of Fire by Johnny Cash
Next on this list is Johnny Cash's boom-Chicka-boom fuelled earworm "Ring of Fire."The song was written by Cash's wife, June Carter, at a time when he was still married to his first wife. She poured her heart out, comparing her love for the country legend as fiery as a "Ring of Fire."
Although Cash's 1969 hit version is how the world came to know about this beautiful song, it was first released by June's sister Anita Carter six years earlier. Cash tweaked some of the original's phrases and decided to add in some Mariachi horns, transforming it into a rip-roaring fest.
Time signature-wise, there's a lot going on in this classic that keeps the listeners guessing! The song is in an unconventional 4/4 with 1/4 and 2/4 meters thrown into the mix. The 2/4 rhythm shows up in verse as well as the chorus. Listen to the track and see if you can make it out.
9. Samson by Regina Spektor
Even though this song was never released by Regina Spektor as a single, 'Samson' charted in several countries and is widely considered to be one of the greatest tracks she's ever written. The song makes biblical references to the story of Samson and Delilah, and gives it a contemporary touch, as if this story could apply to any couple today. "You are my sweetest downfall" goes the opening line, giving us a hint of the intensity of the track as it unfolds.
The time signature is mostly in 4/4, but some passages are in 2/4. And although the original version is composed on piano, it sounds stunning on the guitar. Once you've got the hang of the frequent chord changes, you will love the way this track flows. I am linking you to a fantastic video guitar lesson that'll make your life real easy.
10. Happiness is a Warm Gun by The Beatles
Another unique, offbeat track written by the Beatles, 'Happiness is Warm Gun' is, in my opinion, one of the band's most complex songs. Switching between different time signatures – 2/4 3/4 and 4/4 at different points of the song. In fact, the Beatles took a total of 15 hours and 95 takes to get to the final recording that they liked! The chorus of the song may be a catchy, simple one but the rest of the song is quite a trip, to say the least.
If you're attempting this song, then I recommend making yourself extremely well-versed with the song's frequent rhythm changes. Even though it's challenging both in its rhythm and chords, you'll enjoy playing this one after mastering it! This is one of my personal favorite songs in 2/4 time.
11. Foggy Mountain Breakdown by Earl Scruggs
https://www.youtube.com/watch?v=yQIJuu3N5EY
If you were to ask a bluegrass fan to recommend a song that best represents the genre, chances are high they'll pick "Foggy Mountain Breakdown." Written and released by Banjo virtuoso Earl Scruggs way back in 1949, the song has become a permanent feature at most bluegrass jam circles and concerts. The tune has also become pretty mainstream thanks to the popular 1967 flick Bonnie and Clyde, where it pops up frequently, especially the car chase scenes.
According to banjo player John Hartford, Scruggs had an affinity for two- and four-beat meters. Inspired by ragtime pianist, Scruggs would force rolls of three notes into 2/4 and 4/4, emphasizing a different part of the bar each time. In his signature "Foggy Mountain Breakdown," Scruggs is heard using a 2/4 time signature. While Scrugg's five-string banjo is the hero of the original, guitarists and mandolin players use solo breaks to emulate this classic bluegrass instrument.
12. Hey Brother by Avicii
In his tragically short life, Swedish songwriter and producer Avicii left an indelible legacy on modern dance music. One of Avicii's early releases from the debut album, "Hey Brother" was a testament to his enormous versatility. Boasting an undeniably catchy melody thanks to a tasteful fusion of country, western, and blues, the song conquered hearts and charts, one country after another.
Avicii raised the emotional quotient of the song many notches by releasing a heart-wrenching video of two brothers growing up in wartime U.S. A befitting backdrop to lyrics that talk about the unconditional love between siblings. The song is dominantly in 4/4 meter with 2/4 measure in some parts of the chorus.
13. Carry On by Crosby, Stills, Nash & Young
| | |
| --- | --- |
| Album | Déjà Vu |
| Tuning | Eb Bb Eb Eb Eb Eb (Open Eb) |
| Genre | Folk rock, psychedelic rock |
| Tabs | View tabs for Carry On |
What happens when the insanely talented Stephen Stills, Graham Nash, Neil Young, and David Crosby come together? They produce one of the greatest albums and best-selling of all time! While recording for the 1970 masterpiece Déjà Vu, it suddenly occurred to the band that they didn't have an album opener in place. The dreamy, psychedelic opener "Carry On" was born out of two unfinished pieces that Stills cleverly strung together and composed with the band in eight hours flat!
The slack-stringed C-tuned opening of this track is also said to have inspired Led Zeppelin's "Friends". The bridge is hands down the most amazing part of the song particularly where the meter goes from 6/8 groove to 2/4 with "Carry on, love is coming, love is coming to us all" being sung in Acapella style.
14. Circus Farm by Mind Garage
A relatively unknown psychedelic rock 'n' roll band from Morgantown, West Virginia, swung into motion the genesis of Christian rock with their 1968 single "The Electric Liturgy." Despite being in existence for a handful of years, Mind Garage, with its unique and inventive style, influenced numerous acts across genres including punk and new wave.
In 1968, the band composed another gem, "Circus Farm" chronicling the violent history of what a town in West Virginia went through during the American Revolution and Civil War. But for some reason, the song was not released until 2006.
What's interesting about "Circus Farm" is while most songs just feature a bar of 2/4 here and there, this song after a soft shuffle in the opening adopts a solid 2/4 rhythm. And for that reason, this song would be an excellent pick to practice this time signature. Listen to the original on the link above. You'll be able to make out the 2/4 meter clear as day!
15. Mi Buenos Aires Querido by Carlos Gardel
Let's take you to the 1930's with this popular vintage tango! Mi Buenos Aires Querido is a beautiful tango written by Alfredo Le Pera with music by Carlos Gardel that featured in the movie of the same name. A love letter to the country of Buenos Aires, the track is all about how this nation evokes feelings of love and good luck to the singer. There is a key change in the song towards the end, where the song shifts from the key of B minor to the B major. This lively track is composed in 2/4 time signature throughout the song, giving it an upbeat, cheerful feel.
16. Oh, Where Have You Been, Billy Boy, Billy Boy
'Billy Boy' is a traditional American folk song that is an adaptation of an even older English folk song – first published in 1912. It's a cheeky song written in questions and answer form, asking if 'Billy Boy's' prospective girlfriend/wife can achieve the feats expected of her. Composed in an upbeat 2/4 time signature and with only two chords – G and C7 – it's got all the qualities of an easy to play, bright, cheerful folk song.
Final Thoughts
Learning to play songs with varying time signatures is a great way to practice your guitar skills and strengthen your sense of timing. Do check out our articles on 20 popular songs in 3/4 time signature as well as the 20 guitar songs in 6/8 rhythm pattern to expand your repertoire. Happy playing!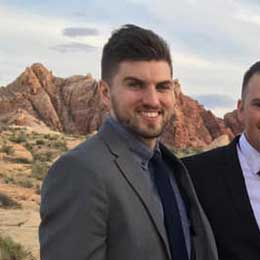 My name is Chris and I've had a passion for music and guitars for as long as I can remember. I started this website with some of my friends who are musicians, music teachers, gear heads, and music enthusiasts so we could provide high-quality guitar and music-related content.
I've been playing guitar since I was 13 years old and am an avid collector. Amps, pedals, guitars, bass, drums, microphones, studio, and recording gear, I love it all.
I was born and raised in Western Pennsylvania. My background is in Electrical Engineering, earning a Bachelor's degree from Youngstown State University. With my engineering experience, I've developed as a designer of guitar amplifiers and effects. A true passion of mine, I've designed, built, and repaired a wide range of guitar amps and electronics. Here at the Guitar Lobby, our aim is to share our passion for Music and gear with the rest of the music community.