Even in the 21st century, folk songs retain their timeless appeal to people around the world. Traditional folk songs have served an important purpose in passing down tales through generations, and reliving this heritage through these songs is a beautiful feeling. The best part? Most folk songs are quite easy to play and can be mastered by beginners with absolute ease!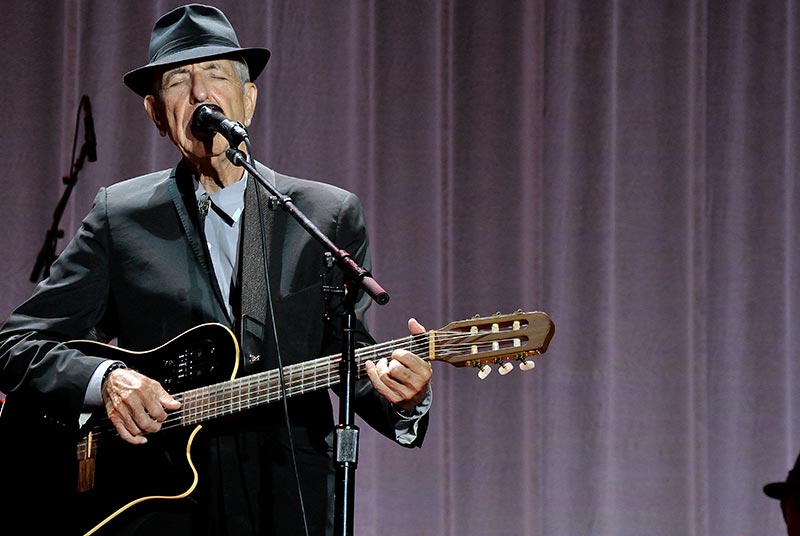 So if you're a guitarist just starting out on your instrument, learning how to play folk guitar songs is a great way to get comfortable with your instrument and earn a nice repertoire in the process. Today, we've rounded up many easy folk guitar songs for beginners by legendary musicians like John Lennon, Bob Dylan, and even vintage groups like the Carter Family. With easy chords and simple strumming patterns, these songs are easy and fun to learn.
List of Easy Folk Songs to Play on Guitar
1. Brown Eyed Girl by Van Morrisson
Van Morrisson's half-a-century-long musical journey started as a multi-instrumentalist when he was still a teenager. Morrisson played a range of instruments, including guitar, harmonica, keyboards, and saxophone, for several Irish bands before becoming a well-known name in his own right. Nicknamed "Van the Man " by his fans, Morrison shot to fame as the frontman of rock band Them.
His solo career took off in 1967 with the release of the ultra-famous 'Brown Eyed Girl.' A wildly popular folk-rock song, "Brown Eyed Girl" became Morrisson's most requested and played track, inspiring hundreds of awesome covers since its release.
If you're clued into Morrisson's music, you'll notice most of his compositions have their roots in Celtic, folk, jazz, and rock and roll styles. 'Brown-eyed girl' is one of his folkier works. With its timeless tune, the song is still quite a rage at parties and weddings.
And it's amazing how easily one can play this catchy track! G, C, and D in a 4X4 rhythm are all that it takes to nail the beginner-friendly version. There's a minor chord, but it pops up only at the bridge.
2. Down in the Valley by Johnny Cash
Country icon Johnny Cash's rendition of the American folk song "Down in the Valley" is another two-chord wonder that'll help you get acquainted with a folk guitar. This traditional ballad deals with the theme of reincarnation. It has been covered by around by several well-known musicians, including Burl Ives', Patti Page, The Andrew Sisters, Jo Stafford, and Connie Francis.
Cash's version is relatively easier to nail down. It uses two chords- C major and G major. Both chords are pretty simple to play. To make your performance sound more authentic and folksy, try swapping the G chord with G7.
Strumming-wise, the song plays in ¾ time, so you need to strum the chords in measures of three beats instead of four. It's always a great idea to strum the first beat of every measure slightly louder than the other two—play along with the original to match the groove and get familiar with chord changes.
3. Blowin' in the Wind by Bob Dylan
How can we put together a folk list without having the legendary Bob Dylan in it! 'Blowin' in the Wind' is a spell-binding ballad that leaves its mark on the listeners with its reflective, evocative lyrics. It raises questions on war, freedom, and peace before the ever recognizable refrain, "The answer, my friend, is blowin' in the wind'.
But did you know it took him all of ten minutes to pen down his signature song? Well, that's the lyrical genius Bob Dylan is!
As much as we loved the original, its cover by prominent folk trio Peter, Paul, and Mary was the real gamechanger that took the song to another level altogether! Both versions are pretty easy to play. The most novice-friendly of the track can be played using G, C, and D in a common strum pattern. Once you perfect chords, try picking up some of the embellishments that are in the original.
4. Skinny Love by Bon Iver
American indie-folk band Bon Iver's 'Skinny Love' is a short but potent sonic fare! It's a captivating blend of minimalistic melody, poignant lyrics, and frontman Justin Vernon's passionate falsetto that never fails to move the audience. The song's lyrics center around one of Vernon's relationships that fell apart bitterly. Released in 2008, "Skinny Love" swiftly became a worldwide hit, appearing in the top ten charts in many countries.
There's an equally awesome cover version of this track by Birdie that's worth checking out. Both renditions are pretty great and have shown up as a soundtrack for many movies and tv shows. And whIle the original is atmospheric, featuring prominent guitars and beautifully layered vocals, Birdy's rendition is more piano-driven but still quite good.
Use a folk or a steel string to make your performance more authentic. If you want to play this song the way Bon Iver does, tune to Open C. The alternate tuning of Open C will change all your chords to open positions, making them sound like a C major chord every time you strum. If this tuning feels a bit strange to you, don't fret! There are many online tabs that share a simplified version in standard tuning.
5. Stand By Me by Ben E King
In his effort to recreate an old gospel hymn, Ben E King ended up producing one of the most influential tracks of the 20th century. "Stand By Me's" massive popularity gave rise to several cover versions by famous names in the music industry. Since its release in 1961, the song has appeared a whopping nine times on the US Billboard Hot 100, both original and covers included! '
So what are you waiting for? Whip out that folk guitar of yours and start playing! This soulful masterpiece can be emulated with four easy chords- G, Em, C, and D and a capo on the 2nd fret. Beginners will also learn simple and useful chord shapes and changes along the way. The rhythm can be a tad tricky. You could start by paying close attention to accents and bass note changes when you play along with the recording.
Once you are through with Ben E King's rendition, check out some of this song's other noteworthy versions by John Lennon, Tracy Chapman, and Muhammad Ali.
6. Leaving on a Jet Plane by John Denver
Some musical masterpieces will never get old. John Denver's "Leavin on a Jetplane" is one of them. The song's timeless appeal comes from its simple yet beautiful melody and honest, relatable lyrics that tug at your heartstrings. It's not hard to make out that Denver's lyrics were heartfelt and deeply personal to him. Incidentally, this classic took shape during a layover at an airport. Denver, miserable at always being on the move, away from people who mattered to him, simply poured his heart out in this one.
Denver released his original in his 1966 album John Denver Sings. But popularity came knocking when the famous folk trio, Peter, Paul, and Mary, released their rendition two years later, which also became their biggest chart-topping hit.
"Leaving on a Jetplane" follows a typical verse-chorus-verse-chorus structure which can be played using three beginner chords- G, C, and D. Some guitarists also use A, D, and E chords instead, that sound just as good. Start by strumming four down strums per chord. Once you get comfortable with that, move to syncopated strumming to sound closer to the original. This is one of my personal favorite easy folk guitar songs to play, and I highly recommend giving it a try!
7. If I Had a Hammer by Peter, Paul, and Mary
If you want to pick up some zesty folk pieces that cater to guitarists of varying skill levels, be sure to check out the famous trio Peter, Paul, and Mary's rich repertoire. Their 1962 protest anthem, "If I Had a Hammer," is one of the easier ones to play.
The song was originally written by Pete Seeger and Lee Hays and recorded by another folk group, The Weavers, in 1950 before it fell into the trio's lap. Peter, Paul, and Mary's rendition got the ballad the attention it deserved. A spot in the top ten charts and two Grammys later, the song took on a more political tone as the freedom song of the American Civil Rights Movement. We did mention that this song is easy to play, but it's not an absolute beginner level. You need to know barre chords before attempting it, which shouldn't be too hard to work out. Even the strumming pattern offers a chance to learn plenty of useful techniques for beginners, such as a syncopated, quarter note, and eighth note strumming.
8. Sons and Daughters by the Decemberists
Portland-based indie rockers, the Decemberists, is a versatile group that loves telling historical tales in upbeat, instrumentally lavish arrangements. Their 2006 single "Sons and Daughters" is a delightful composition that's perfect to kickstart your folk guitar journey,
It's a super simple song that uses two chords- D major and G major. The only catch is that you need to play them in a swinging rhythm. This particular style of strumming is a great technique to master, especially if you want to play a lot of folk songs.
Swinging entails strumming continuously with letting the down strums linger a bit longer than the up strums. That's easy enough, right? Besides swinging strumming, it's also helpful to listen closely to the recordings to pick up the chord changes.
9. Sweet Home Alabama by Lynyrd Skynyrd
If you're looking to play something that grabs maximum attention with minimal effort, then 'Sweet Home Alabama' is the song for you! You don't need to be a PRO to strum this Lynyrd Skynyrd classic. Simply start by playing D, C, and G chords in straightforward D-C-G progression. That's it! The only place where beginners can get stuck is while tackling the F chord. But if you already know this chord, then this track gets a whole lot easier to master.
We feel this hugely popular Southern rocker offers something for guitarists of every skill level. While novices can get busy with the song's rhythm, more experienced, guitar players can figure out the sweet solos without much trouble.
'Sweet Home Alabama' was Lynrd Skynrd's first chart-topping hit that went on to feature in countless movies and tv series. The track is so frequently played almost everywhere that there's a slim chance any music-loving earthling would have managed to escape its presence!
10. Hallelujah by Jeff Buckley
This goosebumps-triggering rendition of "Hallelujah" even surpassed the original in popularity, becoming the definitive version of the folk classic among the 21st-century crowd. And it's not hard to see why. Jeff Buckley's lyrically emotive, ethereal vocals, backed only by a guitar, could move even the toughest among us.
Sadly, Buckley's cover got mainstream attention a little too late. It was released ten years after the gifted singer's tragic passing in 1997. The single quickly climbed the charts, garnering widespread acclaim. It became a favorite at televised talent competitions and got featured in several notable films and television dramas. In 2014, Buckley's rendition got inducted into the coveted Library of Congress's National Recording Registry, a compilation of sound recordings representative of life in the United States.
You can play this song using C, Am, F, G, and E7 with a capo on the first fret.
11. Suzanne by Leonard Cohen
Here's another iconic folk song that's as beautiful to hear as it's easy to play. Originally written and recorded by Canadian poet and musician Leonard Cohen, "Suzanne" became an influential composition that inspired numerous covers since its release in 1967. It's an insightful, romantic account of Cohen's relationship with a certain person named Suzanne, powered by his unmistakable baritone.
Surprisingly, this gem of a classic did not get its day in the sun until much later. Cohen's"Suzanne" could not even crack the first 100 on the charts. A slew of covers following Noel Harrison's rendition brought attention to the original recording. Since then, the song has become one of Cohen's most well-known songs, appearing in many prominent films and getting covered by the likes of Bruce Springsteen, R.E.M, and Joan Baez.
With a slow tempo and just four chords- E, F#m, G#m, and A, "Suzanne" is one of the easiest songs in this compilation. It's perfect for those just getting started on their folk guitars. The strumming pattern pretty much stays the same throughout the track, changing slightly during the chorus.
Popular Related Article: Easy Acoustic Guitar Songs That are Fun to Play
12. Working Class Hero By John Lennon
This song is a masterclass in using songwriting for expressing complex emotions in a manner that can kick start a revolution – and personally, it gives me goosebumps with its power! Working Class Hero is written by John Lennon and released after Lennon made his exit from the Beatles and the band broke up.
The political track talks about the deep and clear social class divide between the world's haves and have-nots and how the world's working class is somewhat brainwashed to obey and follow the rules since the day they are born – their fate is sealed already. And no matter how hard they work, they will never break through the glass ceiling of their social class and reach their fullest creative potential.
To play this iconic track, all you need to know are the Am, Gm, and D chords, but pay to the progression of the chords – but once you get the progression right, you'll be able to play the entire track without any issues.
13. Abacus by Fionn Regen
Fionn Regan's "Abacus" is a mesmerizing piece of music that's in Celtic tuning, an alternate tuning that goes brilliantly with folk compositions. A lot of folky-sounding songs are played fingerstyle in unconventional tuning. That's what gives them an air of mystique. And this enchanting track fills the bill to a T.
"Abacus" is perfect for those of you who are looking to pick up a song that has a simple yet captivating fingerpicking pattern. The Irish singer-songwriters' soothing vocals backed by soulful fingerpicking make this song a joy to the ears.
This is a song that can be played with a capo on the 4th fret to sound truer to the recording.
14. The Sound of Silence by Simon and Garfunkel
This one here is a must-add to the setlist of any folk guitarist. "The Sound of Silence" is an unforgettable folk melody and the reason the highly influential duo of Simon and Garfunkle came into being. It featured on their debut album, Wednesday Morning, 3 A.M., which, believe it or not, was a commercial flop prompting the musicians into packing their bags and returning to their separate lives.
Their disbandment was short-lived as "the Sound of Silence" slowly started gathering steam with growing prominence over the radio. A remixed release later, it swiftly grabbed the top spot on the Billboard Hot 100, turning the duo into a worldwide sensation.
Playing this song would become a whole lot easier once you familiarize yourselves with the melody. Listen to it carefully a few times before you get started. You can play the entire track with five chords- Am, G, F, C, and C/B with a capo on the 6th fret.
15. Amazing Grace by Various Artists
The 1960s United States saw a renewed interest in folk music. Several well-known musicians from that era started covering popular gospels, hymns, and traditional folk songs, giving them their own twist. It was during this time that the Christian hymn, which has been around forever, Amazing Grace, was given a secular makeover to widen its appeal.
From Judy Collins, Elvis Presley, Aretha Franklin, Rod Stewart, and Johnny Cash, many music bigwigs recorded and released their interpretations of the song.
You can pick and choose any of the versions to play on your guitar. There's a three-chord version that's super simple and uses G, D, and A7 chords. You could also explore Elvis Presley's version to add a bit of flair. Presley's "Amazing Grace" can be played with a capo on the 2nd fret using Am7, G7, F, C, C7, Am, and G chords. Thankfully, the slow pace of the song makes it easy to keep up with the chord switches.
16. The Circle Game by Joni Mitchell
With her thought-provoking lyrics, unorthodox tunings, astonishing guitaring, and charming vocals, Joni Mitchell changed the face of music forever. Her catalog is packed with breathtakingly intense and amazing to hear folk ballads that shake the listeners to the core. Fans and critics regard Mitchell as one of the greatest and most influential musicians ever, and we agree. Her nine Grammy and induction into the Rock and Roll Hall of Fame are tangible proofs of Mitchell's genius.
We bring you one of Mitchell's easier but impactful compositions, "The Circle Game," from her 1970 album Ladies of the Canyon. The way Mitchell plays might be challenging for beginners. She utilizes open G tuning, which goes D-B-G-D-G-D from low to high. If you want to play along to the recording, you'll need to slap on a capo on the 4th fret to be in the same pitch.
There are more doable versions that don't carry as many embellishments as Mitchell's original but are still a lot of fun to play. You can stick to the standard tuning and use C, F, G, and Em chords to keep it simple.
Related Article: The Full List of Our Favorite Guitar Songs for Beginners
17. 500 Miles by Bobby Bare
A quintessential American folk song that has the power to leave the crowd teary-eyed, "500 Miles" would make an excellent addition to your folk song bank. This 1961 classic was originally written by folksinger Hedy West, witnessed chart success after being covered by Bobby Bare. Famous folk trio Peter, Paul, and Mary further fueled the song's popularity after including it in their debut album.
It's a heartwarming tune with simple repetitive lyrics that you'd love to sing and play along to. You'd be amazed to know just how universal the song's gotten since its release, having been adapted in a host of languages, including French, Finnish, Hindi, German, Czech, and Japanese.
Bobby Bare's version is one of the easier ones to play. This song is a cakewalk if you know how to work Am, D7, G, Em, and C chords.
18. Donna Donna by Joan Baez
Joan Baez is often touted as the Queen of folk music for her groundbreaking songwriting, calming voice, and inventive fingerstyle playing. She, along with the likes of Joan Mitchell, Judy Collins, and Bob Dylan, was a driving force behind reviving traditional, century-old pieces and recreating them in a modern context.
While most of her songs involve intricate fingerpicking, "Donna Donna" from her 1960 debut album is kind to beginners. It's a Yiddish folk song that's been translated and recorded in several languages, including Baez's famous version.
Lyrically gritty but musically delightful, this song sounds marvelous on a folk acoustic. Discounting arpeggios and hammer-ons, it's a great song to get familiar with fingerpicking. It's always a good idea to pick up some fingerstyle patterns, especially if you want to widen your folk setlist. You'll be playing this song using Am, E, E7, Dm, G, C chords with a capo on the 2nd fret.
19. This Land Is Your Land by Woodie Guthrie
Perhaps one of the most well-known names among those who revived American folk music was that of Woodie Guthrie. His politically charged folk compositions influenced generations of songwriters, including Bob Dylan, Johnny Cash, Bruce Springsteen, and Pete Seeger. In short, the American folk scene would have been very different without Guthrie's stellar contribution.
Guthrie's "This Land Is Your Land" is arguably one of the most well-known folk songs in the United States. Fed up of listening to Irving Berlin's "God Bless America" on the airwaves, Guthrie wrote this protest song highlighting the plight of the working class and how they deserve the same rights as the elite and wealthy. Guthrie was significantly influenced by the Carter Family's music, a folk and country group active between the 1920s and 50s. He based his composition on one of their tunes, tweaking the melodic structure slightly.
You can play the simplified version using A, D, G, and D7 chords. It differs a little from the recorded version but does the trick.
20. Wildwood Flower by The Carter Family
A classic American folk song with sunny sounding chords and bittersweet lyrics about love, Wildwood Flower is best known through the rendition done by the folk music group "The Carter Family." The track is actually a variation of the original folk song "I'll Twine Mid The Ringlets" that was recorded way back in 1860. With a classic folk and country rhythm pattern and simple chord progression, this is a great track to play for guitarists of all skill levels.
The song is in standard tuning and uses just three chords – C, G7, and F. The progression repeats all throughout the verse and the chords and doesn't change at all. There's also a sweet little acoustic solo in the middle that adds a poignant touch to this melancholic track about love and loss. This is another one of my favorite folk songs to play on guitar.
21. Freight Train by Elizabeth Cotten
Written by iconic folk musician Elizabeth Cotten in the early 20th century, Freight Train cemented itself firmly in the Great American folk tradition during the American folk revival of the 1950s and 60s. Featuring gorgeous fingerstyle guitars and a heartfelt singing style by Cotte, the song is an introspective look into our lives, mortality, and the meaning of it all.
The song features an emotive chord progression that takes you through a joyride of happy and melancholic emotions – C, G, G7, Dm, E7, and F. The fingerstyle technique might be slightly tricky to master at first, but when you do the song becomes easy to play. However, beginners can simply strum the chords with an easy rhythm pattern if they aren't comfortable with the fingerpicking technique. Cotten had been miscredited in many sources, with other musicians claiming credit for the song.
Related Article: List of Easy Guitar Songs with Capo Used
22. Stoplight Kisses by The Cactus Blossoms
"Stoplight Kisses" is an easygoing folk love song by the Cactus Blossoms, recorded and released in 2016. Even though it is a recent release, it still retains the nostalgic folk song style in the arrangement and vocal style as well. Featuring an easy strumming pattern and straightforward chords like E, A, B7, and E7, this song can be easily mastered by beginner guitarists.
Cactus Blossoms is a Minneapolis-based folk and country duo that has only recently broken into the music scene, but they've released some fantastic music in the past few years. The duo's double harmony singing style is reminiscent of Simon and Garfunkel, which adds to their vintage appeal.
23. Will the Circle Be Unbroken (Traditional Hymn)
A widely popular traditional Christian hymn, Will The Circle Be Unbroken was written back in 1907 by Ada R. Habershon and composed by Charles H. Gabriel. Being over 100 years old, this folk song is now in the public domain and has been recorded by several artists. This gospel track is usually played during congregations to inspire an uplifting emotion in the crowd, thanks to its pleasing chords and comforting lyrics.
The song uses standard tuning and an easygoing guitar strumming pattern that can easily be played by beginners. The chords are equally simple – G, G7, C, Em, D7. Like most traditional songs, this song repeats the chord progression throughout its duration.
24. On Top of Old Smokey by Various Artists
An early recording that popularized this tune was in 1951 by The Weavers, a leading American folk revival group. Folk singer Tom Glazer released a hit parody of the song called "On Top of Spaghetti" 12 years later. The exact origin of "On Top of Old Smokey" is unknown, but its roots trace back to WW1-era Appalachia.
Both the harmonies and melodies of this song are simple to pick up on the guitar. It's played in many different keys (D major, for our example), typically with I, IV, and V chords. The V chord is often played as a dominant 7th, which in our example would be A7.
Dominant 7th chords are sometimes called major-minor chords. This is because they each consist of a major triad with a minor 7th note on top.
25. Tennessee Whiskey by Linda Hargrove and Dean Dillon
This country tune was written in 1981 by Linda Hargrove and Dean Dillon. They supposedly wrote it in the early morning hours after meeting at the Bluebird Cafe in Nashville. It's been covered by artists like David Allan Coe in 1981, George Jones in 1983, and Chris Stapleton in 2015. The Chris Stapleton version (which our examples link to) featured a duet with Justin Timberlake.
"Tennessee Whiskey" is easy to learn in the key of A if you have a capo. You're basically playing a G chord shape and an A minor chord shape in their lowest positions. Except you're doing that with a capo on fret 2, with otherwise standard tuning. So both chord shapes are up 2 frets, or a whole step (G is A and Am is Bm).
26. Whiskey in the Jar by Various Artists
The origin of "Whiskey in the Jar" is believed to be 17th century Ireland. It's a very recognizable song about a highwayman who robs a military man and then gets betrayed by his girlfriend.
The classic version of "Whiskey in the Jar" is set in Ireland. But the location and other details change between different renditions. It's been covered by many artists, famously by Thin Lizzy and Metallica.
The Grateful Dead also covered the song with mandolinist David Grisman. Recordings of "Whiskey in the Jar" go back to at least the 1920s. It was performed and transcribed in many contexts and formats before the 20th century. It remains a very popular folk song in many countries in addition to Ireland.
27. Rattlesnake Mountain by Various Artists
Through tongue-twisting lyrics, "Rattlesnake Mountain" details the unfortunate demise of Timothy Merrick on a fateful August day in 1761. Derived from the early ballad "On Springfield Mountain," this traditional song carries the essence of untamed America. It's been covered by a wide variety of acts, from Woody Guthrie to Harry Belafonte.
The song can be approached simply if you get to know the main chords and strumming pattern. But the phrasing and progressions are atypical. It's almost as if the music is following the lyrics, instead of vice versa. So although it's a good song for beginners, it can be a little tricky. If you can navigate the harmonies and melodies of "Rattlesnake Mountain," you'll harness the power of storytelling through music.
28. The Big Rock Candy Mountain by Various Artists
Originally called "The Big Rock Candy Mountains," this folk hit was first recorded and copyrighted by Harry McClintock in 1928. This marked a time in history when the near future looked pretty grim in America and worldwide. The song is a fanciful imagination of a utopian dreamscape filled with all kinds of good things. It was probably therapeutic for people back then.
The song was featured prominently in the 2000 film, "O Brother, Where Art Thou?". It's based on 3 major chords: C, G, and F. It's easy to play underneath the vocals with simple strumming patterns (characteristic of a lot of folk guitar tunes). But as an instrumental piece, the overlying melodies can be plucked or picked as well. If you like this song, check out some of our other favorite 3 chord songs that can be played on guitar.
29. Man of Constant Sorrow by Various Artists
"Man of Constant Sorrow" is a classic folk song that has captured the emotions of audiences for many years. First published in 1913 by the blind folk singer Richard Burnett, its exact origins remain a little obscure. Burnett's own life, defined by misfortune and wandering, mirrored the song's theme of perpetual sorrow. The track gained fame through various renditions by artists like Bob Dylan, Judy Collins, and Joan Baez.
The song's most well-known rendition came from The Stanley Brothers in 1951, establishing its place in the bluegrass canon. Their version served as a template for the Soggy Bottom Boys' cover in the movie "O Brother, Where Art Thou?" That film's soundtrack catapulted the song into widespread consciousness, fueling a bluegrass revival in America.
30. Farewell to Nova Scotia by Various Artists
This folk treasure offers a glimpse into Nova Scotia's maritime heritage, conjuring images of wooden ships and brave sailors. It also captures the bittersweet emotions of bidding farewell and the longing for home.
This piece, often known as "The Nova Scotia Song," has a special place in the hearts of folk music enthusiasts. Its exact origins are veiled in mystery, with unknown authorship and a past tracing back to World War I. The lyrics were derived from the Scottish poem The Soldier's Adieu, written by esteemed poet Robert Tannahill. The poignant words of farewell depict a soldier bidding adieu to the hills of Nova Scotia. Play along with the tabs and video in E minor with a very easy strumming pattern.
31. Cotton-Eyed Joe by Various Artists
Looking for a memorable acoustic guitar tune to add to your repertoire? Look no further than "Cotton-Eyed Joe." This iconic song has a storied history that originates from the nineteenth century in the American South.
Over the years, the song has experienced various interpretations by numerous artists, resulting in a wide range of versions. It gained renewed interest after the release of the 1980 film "Urban Cowboy," in which it played a prominent role.
Fast forward to the mid-1990s when Scandinavian electronic music group Rednex released their Eurodance cover of "Cotton-Eyed Joe." Blending their modern style with American elements, Rednex's interpretation breathed new life into the song, catapulting it to fresh popularity.
32. The Spotted Cow by Various Artists
"The Spotted Cow" has a rich history dating back to 18th century Britain. Its delightful lyrics tell the tale where a chance meeting unfolds between a young man and a charming maiden. The Spotted Cow gained popularity in the 1740s and 1760s.
Handed down from one generation to another, "The Spotted Cow" found its way around England. Among the notable renditions of this endearing song are versions performed by Peter Bellamy, Steeleye Span, and Harry Cox. The latter rendition inspired many subsequent popular recordings.
"The Spotted Cow" is one of the most popular songs that can be played in 3/4 time or 12/8 or just 4/4 with triplets. Think of it as a kind of waltz or triple meter. The Steeleye Span example has interesting meter variations, however.
33. The Farmer's Boy by Various Artists
This song's illustrative lyrics offer a glimpse into the idyllic countryside and the lives of hardworking farmers. "The Farmer's Boy" was first documented in an 1832 catalog of street ballads. It's a cherished part of English folk music tradition, inspiring a deep appreciation for the beauty of simplicity.
"The Farmer's Boy" epitomizes the authentic charm of English folk music, embracing a musical style rooted in tradition. The melodies of this ballad have been set to various tunes, showcasing the versatility and adaptability of the song.
Despite its simple lyrical themes, the music here is harmonically and melodically complex compared to our other list items. Start with the chords G, C, D, and A, then work on incorporating dominant 7th chords where applicable.
34. Bury Me Beneath the Willow by Various Artists
"Bury Me Beneath the Willow" has its roots in American folk music. The song recounts a story of forgotten love and heartbreak, a frequent theme in folk music. Over the decades, it's been interpreted by various artists, and each version adds its distinctive charm to this song.
The chords for "Bury Me Beneath the Willow" are relatively easy for beginners. This song is often played in D major, and the basic chords you'll need are D, G, and A. These chords are some of the first ones that beginning guitarists learn.
The strumming pattern for this song is usually a straightforward and gentle down-up pattern. It's essential to keep the rhythm relaxed to match the emotional tone of the song.
35. You Are My Sunshine by Unknown
This familiar tune has left an indelible mark on American music. Although copyrighted by Jimmie Davis (songwriter and later governor of Louisiana) and Charles Mitchell in 1940, earlier recordings exist. In spite of extensive efforts by folk music historians, precise authorship of this song has never been widely established.
"You Are My Sunshine" gained extensive recognition after Bing Crosby's rendition ascended the charts in 1941. Since then, this entrancing folk standard has been covered by Ray Charles, Johnny Cash, and Carly Simon, among countless others.
The song's easy chord progressions and familiar melody make it a perfect choice for beginners. And its emotional depth offers an occasion for heartfelt interpretation. So grab your guitar, strum along, and let the sunshine in with this timeless folk treasure.
36. Home On the Range by Various Artists
"Home on the Range" dates back to 1870s America. Lyrics were written at the time by Dr. Brewster M. Higley, and accompanying music was composed by Daniel E. Kelley. The song paints a picturesque scene of the American West, describing a place "where the deer and the antelope play." It's often associated with cowboy culture and has been covered by many artists.
The melody and chord progressions of "Home on the Range" are relatively simple and easy for beginners to pick up. It's typically played in 3/4 or 12/8 time. It's a great folk song for guitarists to learn. However the chords in "Home on the Range" can be a little more advanced than the others on this list.
37. Oh My Darling, Clementine by Various Artists
Transport yourself back to the gold rush era as you strum along to this trochaic meter gem. Originally credited to Percy Montross in 1884, the song is inspired by "Down by the River Liv'd a Maiden." Some say it might have also been inspired by an old Spanish ballad often sung by Mexican prospectors.
The song tells a heart-wrenching tale that revolves around Clementine, the daughter of a forty-niner, and her tragic fate. Lost in a raging current, she drowns while her helpless lover, unable to swim, watches in despair.
From Bing Crosby's 1941 rendition to newer versions by Westlife and Neil Young, the song stands the test of time. This song harkens back to a time in the history of adventure and heartache. If you're looking for easy folk songs to play on guitar, this is one of my top recommendations because it's really enjoyable to play.
38. Pick a Bale of Cotton by Various Artists
"Pick a Bale of Cotton" carries the weight of history and the spirit of those who toiled on Southern plantations. Originally sung by pre-abolition African American workers, "Pick a Bale of Cotton" was a rhythmic companion to their grueling labor.
As the song evolved, the lyrics changed, discarding certain language and focusing on the physical act of picking cotton. Reading the original version can be a little jarring, given the language. But it sheds light on the culture of the time and how language and cultural attitudes can shift.
The rhythmic call-and-response structure adds an energetic element to the song. One of the simpler songs on this list, the majority of it is one chord (E in our example). Most versions consist of about 3 chords.
39. Turkey in the Straw by Various Artists
"Turkey in the Straw" is a lively and infectious folk song that has been cherished for generations. With its catchy melody and upbeat rhythm, it's a favorite at social gatherings and barn dances.
This classic tune, believed to have originated in the early 19th century, invites everyone to join in the festive atmosphere. On the guitar, you'll strum along to the energetic 2/4 or 4/4 time, using simple chords. Our example is in the key of G major. It's a great place to start learning finger-picking as well.
Turkey in the Straw brings joy and laughter, making it a wonderful addition to your collection of folk guitar songs. Let your guitar sing with happiness as you embrace the spirit of this playful and delightful song.
40. Swing Low, Sweet Chariot by Wallace Willis
Experience the emotionally stirring power of the spiritual folk song "Swing Low, Sweet Chariot." Written in the late 19th century by the composer Wallace Willis, it's become one of the most recognizable Christian songs.
It's inspired by the biblical account of the prophet Elijah's ascent to heaven in a chariot. The classic folk song sings about the promise of everlasting glory in the afterlife. Typically performed as a responsive tune, it encourages participation from the audience or congregation, along with improvisation and spontaneous changes.
The song gained popularity through performances by renowned groups like the Hampton Singers and the Fisk Jubilee Singers. With its inclusion in notable lists like the Library of Congress, this spiritual masterpiece is a staple of American culture.
41. When the Saints Go Marching In by Various Artists
Popularized by the legendary Louis Armstrong, this tune originated as a spiritual before being adapted to other styles, like jazz. Originally titled "When De Saints Come Marchin' In," the hymn arose as a source of hope for freedom. The lyrics, imbued in apocalyptic imagery from the Book of Revelation, paint a striking picture of divine intervention and liberation. Armstrong's historic performance grasped the hearts of listeners and solidified the song's enduring legacy.
It's important not to confuse the song's history with another similarly named composition. James M. Black and Katherine Purvis wrote a separate song called "When the Saints ARE Marching In." Play the video example linked above to hear the classic folk song we're talking about and see how it's played.
42. Go Tell It on the Mountain by Various Artists
Rooted in the African-American spiritual tradition, this song carries a powerful message of joy and faith. The exact authorship of the song remains a topic of debate. But John Wesley Work Jr., a renowned African-American musicologist, played a vital role in popularizing and preserving this musical gem.
The song's infectious energy and uplifting message have made it a favorite among gospel and secular artists alike. It's been covered by pop music artists like James Brown, Whitney Houston, and Bruce Springsteen.
"Go Tell It on the Mountain" embodies the power of music to unite and uplift people. It's great to play and sing along with others, like your family or choir group. See our example links for the song in G major. This is one of those famous easy folk songs that I always tell people to try playing.
43. Blacksmith by Various Artists
"Blacksmith" is a traditional folk song that gained popularity in the South of England during the early 20th century. The lyrical themes revolve around love, betrayal, and the uncertainties of relationships. In some versions, the blacksmith is portrayed as a betrayer, while in others, he is a brave and loyal lover.
The song has been performed by various artists, including Jon Boden, Paul and Liz Davenport, Shirley Collins, and many more. The enduring popularity of "Blacksmith" can be attributed to its melodic charm and the timeless nature of its themes.
Our example is played in B minor, but there are other keys you can play this song in. Try to play along with just chords. Then see if you can master the melodic riffs too!
44. Blackwaterside by Various Artists
"Blackwaterside" is a traditional folk song that enchants audiences with its heartfelt lyrics and exquisite guitar work. Also known as "Blackwater Side," this song gained notoriety for being the inspiration for "Black Mountain Side" by Led Zeppelin.
The origins of "Blackwaterside" remain unclear, but it's believed to be based on an older tune called "Down by Blackwaterside." Scottish singer-guitarist Bert Jansch uses intricate guitar playing, characterized by soothing fingerpicking and challenging chord progressions, in his famous rendition.
Jansch's interpretation of "Blackwaterside" isn't exactly easy to emulate. But if you just focus on the chords, you can start to get a feel for the progression. Once you've mastered the chords, follow the video to learn some truly amazing riffs in Celtic (DADGAD) tuning.
45. Early One Morning by Various Artists
This centuries-old ballad paints a vivid tale of a woman who awakens to find her lover vanished, leaving her heartbroken. The universal themes of lost love and abandonment explored within the song's narrative strike a profound chord with many listeners.
The song's haunting melodies have graced the screens of television programs and movies, further cementing its cultural impact. The enduring appeal of the song is also evident in the diverse array of esteemed artists who've covered it. Haley Mills and Nancy Olson sang the song in the 1960 Disney film, "Pollyanna."
A great piece for guitar beginners, you can play it in G major, with the chords G, C, and D. Play along with a 12-string rendition of this simple progression by watching the video linked above!
46. Blow the Man Down by Various Artists
"Blow the Man Down" is a traditional sea shanty that dates back to the 19th century. Sea shanties were work songs sung by sailors to coordinate their efforts while performing tasks on board ships. "Blow the Man Down" has a catchy melody and repetitive lyrics that make it easy to learn and play.
With its spirited rhythm and mesmerizing maritime theme, "Blow the Man Down" has become a favorite among folk music enthusiasts. It's arguably one of the most well-known sea shanties ever!
"Blow the Man Down" is typically a song played in 4/4 time or 12/8 time and has a triple-meter feel. You can use basic chords like C, F, and G or replace F with Am and Dm for more variety.
47. A Sailor's Life by Various Artists
Get ready to set sail on a musical voyage with "A Sailor's Life." Collected by W. Percy Merrick in 1899, "A Sailor's Life" has seen countless interpretations over the years. Originally popularized by A.L. Lloyd, the band Fairport Convention later transformed the song into a mesmerizing electric rock masterpiece.
Note that this is not the same song as "A Sailor's Life For Me," which is a much happier tune.
The song follows a young woman searching for her beloved sailor, only to be devastated by the news of his demise. The emotional intensity builds steadily, reaching a climax with a breathtaking guitar duel. Brace yourself for seething cymbal washes, evocative Celtic chord progressions, and a deep and immersive musical experience.
48. My Bonnie Lies Over the Ocean by
Attention all guitarists who are learning the ways of folk melody and harmony! Get ready to delve into the enchanting world of traditional Scottish folk music. Whether you're learning fingerpicking skills or chord progressions, "My Bonnie Lies over the Ocean" is essential for folk guitarists.
The song dates back to the late 19th century and has a rich history rooted in Scottish folklore. Its origins can be traced to the sea shanties sung by sailors during their long voyages. It's also been subject to variations and parodies over the years. It's been recorded in different musical styles, ranging from country to big band to calypso.
The classic song is played in 3/4 time. It has simple but relatively diverse chord progressions compared with other songs listed here.
49. Ramblin' Boy by Tom Paxton
"Ramblin' Boy" was written by American folk singer-songwriter Tom Paxton. It was released in 1964 and has since become a well-known song in the folk music genre. It tells the story of a traveler experiencing different adventures and encounters on his journeys.
The chords for "Ramblin' Boy" are quite straightforward. It's often played in the key of G and utilizes common chords like G, C, and D. The strumming pattern can vary depending on personal preference and style, but a popular pattern is a straightforward down-up strumming.
The song has been recorded by various artists over the years, including Pete Seeger, Joan Baez, and Judy Collins. It has remained a cherished folk song that embodies the spirit of wandering and exploration.
50. The Rambling Gambler by Various Artists
With roots deeply embedded in the American West, this song tells a tale of resilience and wanderlust. As the opening lines, "I'm a rambler, I'm a gambler," fill the air, you're whisked to a bygone American era.
The song's hazy and hopeful melody carries the spirit of seeking new beginnings out west. "The Rambling Gambler" has acted as a guiding light to folk-loving travelers over the decades. Through dark nights and stormy weather, the song offers solace to those who seek their fortunes on the open road.
Dating back to the early 20th century, "The Rambling Gambler" draws from Gaelic musical influences. It's played with a slow and steady pace in 4/4 time, in the key of D for our example.
51. In the Pines by Various Artists
Nirvana famously covered "Where Did You Sleep Last Night?" (aka "In the Pines") during their 1993 MTV Unplugged performance. That night, they breathed new life into a song that had already traversed decades.
"In The Pines" is a murder ballad, a genre rooted in stories of crime, death, and the like. Throughout the ballad's long life, its lyrics have changed from artist to artist. Lyrical themes have ranged from gruesome beheadings on railroad tracks to themes of infidelity and emotional desolation. "In The Pines" has inspired covers from countless artists across various genres, including Bill Monroe, Lead Belly, and Dolly Parton.
"In The Pines" is a timeless portrait that endures across generations, painting vivid narratives in the minds of listeners.
52. Jesse James by Various Artists
"Jesse James" is an iconic American folk song that portrays the notorious outlaw of the same name. The song is an excellent option for novice folk guitarists, providing an opportunity to learn strumming and chord transitions.
Various artists, such as Woody Guthrie, Pete Seeger, and Bruce Springsteen, have recorded renditions of the song. "Jesse James" acts as a doorway to the world of folk music, blending simple chords and exciting lyrics.
The song can have a relatively fast or medium-paced tempo and can be felt in double meter. The chords in "Jesse James" are mostly simple but still very interesting and colorful. It's a very upbeat number that evokes the adventurous spirit of the wild west. Play along with the video and experiment with strumming.
53. The Ballad of Casey Jones by Various Artists
In "The Ballad of Casey Jones," a heroic tale unfolds of an American railroad engineer. Legend says he gave his life to try to save his passengers before his train collided with another in 1900.
Famous musicians like Johnny Cash and Mississippi John Hurt have recorded the folkloric tale of Casey Jones. In its traditional version, "The Ballad of Casey Jones" adheres to a 4/4 time signature. Beginner folk guitarists will find comfort in the simplicity of the progressions, such as G, C, and D.
"The Ballad of Casey Jones" is a story about a captain going down with his ship. Although historical accounts differ, the story of Casey Jones continues to be one of bravery and sacrifice to many.
54. Engine One-Forty-Three by Various Artists
Prepare to be transported to a bygone time via "Engine One-Forty-Three." Deeply rooted in the American tradition of train wreck ballads, this song is a tale of tragedy and heroism.
Imagine the scene: a fateful morning in Hinton, West Virginia, in 1890. The Fast Flying Virginian, a luxury passenger train, collides with a rockslide in the darkness. "Engine One-Forty-Three" tells the story of George Alley, the young engineer who met his untimely demise in the wreckage.
It was the 1929 recording by the Carter Family that propelled "Engine One-Forty-Three" into the pantheon of folk music. This rose to become one of the group's most cherished records. Despite some deviations from the actual historical details of the accident, "Engine One-Forty-Three" captures the spirit of this tragic tale.
55. Solidarity Forever by Ralph Chaplin
"Solidarity Forever," written by Ralph Chaplin in 1915, is an integral part of the American labor movement. This powerful anthem, sung to the tunes of "John Brown's Body" and "The Battle Hymn of the Republic," still resonates.
The significance of "Solidarity Forever" lies not only in its historical context but also in its universal themes. Initially penned for the Industrial Workers of the World (IWW), the song's been embraced by other unions, including the AFL-CIO. Its influence extends far and wide, inspiring countless workers to unite and fight for their rights.
"Solidarity Forever" has been translated into multiple languages, including Spanish, French, German, Polish, Swahili, and Yiddish, emphasizing its global appeal. Now you can show your solidarity through the universal language of music!
56. Which Side Are You On? by Florence Reece
"Which Side Are You On?" emerged from the labor strife in Harlan County, Kentucky, during the early 1930s. Written by Florence Reece, the wife of a union organizer, the song was a rallying cry for miners and workers. Reece composed the lyrics after her husband narrowly escaped capture by armed men hired by the coal company.
This powerful song has resonated with people across generations and borders, inspiring solidarity and advocacy for the right to organize. With its historical significance, "Which Side Are You On?" occupies a unique position in the repertoire of folk musicians.
By learning this song on your guitar, you embark on a journey that intertwines art, history, and activism. Also, the provided example tabs show an interesting use of the dominant chord in this version of the classic tune.
57. Keep on the Sunny Side by Ada Blenkhorn and J. Howard Entwisle
Bask in the luminance of "Keep on the Sunny Side," an American song that's been shining on audiences for years. Penned by Ada Blenkhorn and J. Howard Entwisle in 1899, the song's message of strength and hope persists to this day.
The Carter Family, pioneers of country and folk music, immortalized "Keep on the Sunny Side" with their remarkable 1928 recording. A.P. Carter's tombstone even boasts a gold record of this beloved tune, forever honoring its legacy and significance.
"Keep on the Sunny Side" appeared in the 2000 film "O Brother, Where Art Thou?" like other songs listed here. With its bright and upbeat music and message, this hymn remains a beacon of light for folk music lovers.
Final Thoughts

We hope you enjoy working your way through this list of easy folk guitar songs! Each of these songs has something unique to teach us as musicians, and we're sure you will enjoy the journey. If you're curious to explore other easy-to-play guitar songs, be sure to check out some of our other pages!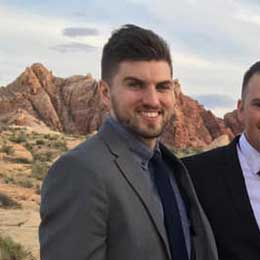 My name is Chris and I've had a passion for music and guitars for as long as I can remember. I started this website with some of my friends who are musicians, music teachers, gear heads, and music enthusiasts so we could provide high-quality guitar and music-related content.
I've been playing guitar since I was 13 years old and am an avid collector. Amps, pedals, guitars, bass, drums, microphones, studio, and recording gear, I love it all.
I was born and raised in Western Pennsylvania. My background is in Electrical Engineering, earning a Bachelor's degree from Youngstown State University. With my engineering experience, I've developed as a designer of guitar amplifiers and effects. A true passion of mine, I've designed, built, and repaired a wide range of guitar amps and electronics. Here at the Guitar Lobby, our aim is to share our passion for Music and gear with the rest of the music community.