Some artists have managed to find their musical voice in either rock, blues, or mainstream pop. Some have tried their hand at multiple genres or instruments, but it's hard to imagine that anyone managed to wade through as many styles, genres, and sonic cultures as Prince.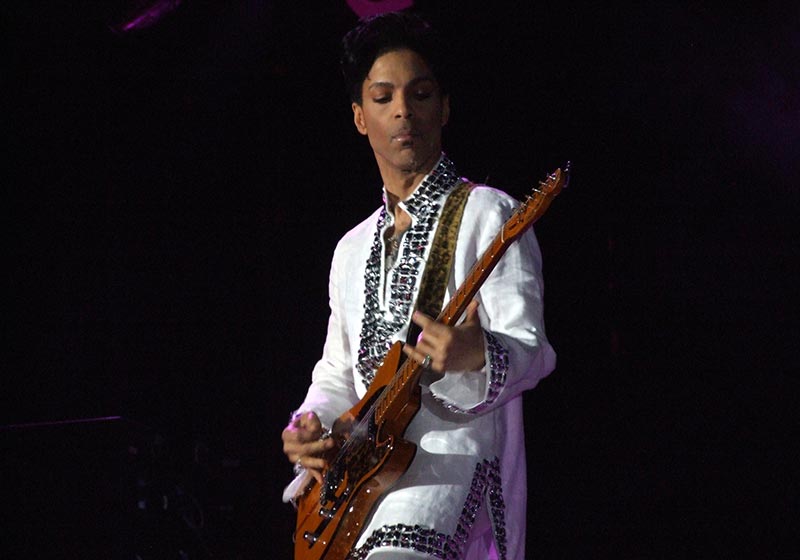 Prince was a multi-instrumentalist that had a seemingly endless well of creativity to draw from, shifting from one style to another while creating new, exquisite genres. Just as he became comfortable in one field, he would burst into another and begin exploring uncharted waters. In the rest of this article, we'll be looking at the guitars Prince used throughout his career, as well as his other gear.
What Guitar Did Prince Use?
Prince was known for playing his custom-designed guitars to match his unique style, most notoriously his Madcat, Schechter Auerswald Symbol, and Cloud guitars.
See the full list of notable Prince guitars below.
Auerswald/Shecter Symbol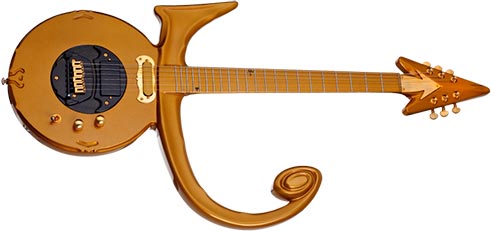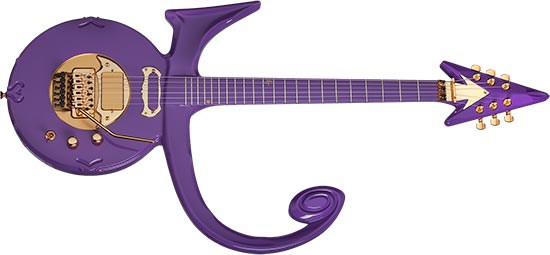 Finish: Gold Maple/Purple
Years used: 1993 to 2016
After Auerswald's Model-C, Prince switched over to a guitar that would become his symbol, both literally and figuratively. It would become the most associated six-string to his name, and as the years went by, both custom finished models would become Prince's main go-to guitars
The Symbol guitar wasn't a harsh left turn from his previous guitar – both feature custom EMG magnets, a shortened scale length, and top-quality maple construction. Prince also had the Habibe, which was the purple version of Auerswald's Symbol that was actually made by Schecter a few years later.
When Prince had his name changed, the symbol he used was translated to this particular guitar. Everything about this ax is unique and authentic, starting from hardware, over its design, to its sound and tone. Even so, Prince only used it on several albums, most notably on Come and Emancipation. Originally designed by Auerswald, Shecter guitars would later join in to deliver the boutique factor to this pop icon piece.
As for their usage, the Symbol can be spotted in several music videos as well as live performances. From guest appearances at Superbowl shows, SNL, and Rock in Rio performances, the Symbol even made its way through television and cartoons, as Prince would be drawn in The Simpsons with the Habibe Symbol guitar.
Shecter Cloud


Finish: Yellow/ White/Blue Angel
Years used: 1984 to 1993/ 1998 to 2016
Arguably one of Prince's most recognizable and rare pieces on his catalog. Prince was already an avant-garde powerhouse and a sought-after name in pop music by the mid-80s, so he partnered up with Shecter guitars and Dave Rusan to make a few unique models to his name, enter the Cloud.
Right before he would venture to make Purple Rain film, Dave Rusan custom-built the Cloud ax for Prince around 1983. It was featured on dozens of his albums, from Purple Rain, over Parade, Lovesexy, Batman, Graffiti Bridge, Diamonds & Pearls, all the way up to Chaos & Disorder records.
It's much different from his previous go-to guitar (Madcat) in the sense that it featured two EMG pickups, an even shorter scale length of 24.75 inches, brass hardware, and a unique outward appearance.
He would have at least a few copies whenever he would hit the road, most of which were provided by either Andy Beech or the Schecter company, albeit with minor modifications to the body and pickups. The idea of selling this model on his shows was that whoever was willing to invest a little bit would get a unique guitar and a piece of memorabilia. Nowadays it's rare to find any cloud models and they're usually up for a very expensive auction.
The original Cloud guitars have taken different directions after his parting. For one the Blue Angel, was auctioned in June 2020 for $100.000, this was perhaps the most iconic one, given his countless iconic appearances with it. They include SNL, MTV Live and Loud, and The Arsenio Hall Show.
Hohner Madcat

Finish: Flamed maple
Years used: 1980 to 2016
The story of Hohner's Madcat is very similar to stories of how many guitar legends got their first flagship instruments; Eric Clapton, for instance, was gifted a boutique guitar worth thousands of dollars by his grandmother, who got it for less than fifty dollars. Prince allegedly bought this ax at a petrol station for no more than thirty somewhere around the late '70s.
He would modify certain specs like to upgrade its circuitry, but just like most of his equipment, it would receive a major aesthetic 'upgrade'. With a similar shape to that of a butterscotch telecaster, the Madcat featured a cheetah print pickguard and a stripe parting down the center to the lower part of the body.
Even though this is not Prince's very first ax, it's certainly the one that most people would associate him with during the early years. The infamous Madcat was featured on pretty much all of his albums since Dirty Mind to Musicology, so it's fair to say that he was relying on it for a better part of his musical career. Reportedly, this was one of Prince's main go-to six-strings in the studio along with the "Cloud".
The Madcat can be seen in all his eras and tours, notoriously on the Dirty Mind, Controversy, 1999, and Musicology tours.
Specs-wise, this is a premium-quality maple guitar with a shortened scale length, minimalistic tone control knobs, and a pair of Stratocaster-styled single-coil magnets. It looked and sounded unique in comparison to most guitars of that time, and its versatility could only be contested by a few custom-made models in Prince's arsenal, such as Auerswald's Symbol or the DR Cloud.
Skipping the first two records and albums, he would rely on it for the majority of live gigs he played during the '80s, '90s, and early 2000s.
Auerswald Model-C

Finish: White
Years used: 1986 to 2016
Yet another eccentric and iconic piece on Prince's catalog, the Auerswald model C is highly connected and it might be considered the embodiment of the Nude era in his career. The guitar was a gift from German princess Gloria von Thurn und Taxis in 1986, from that point there was certain hype about this six-string from Prince since it was used extensively during the decade. It was a feature on the Alphabet Street music video and it was also a heavy studio instrument, most of the songs for Sins O' Time were recorded on the Model-C, and later on, it made quite a mark during the Nude era.
While the Nude era wasn't his most artistic period it was certainly one that further cemented him as a major entertainer and performer, and since Prince used aesthetics as the main tool for this, the Auerswald guitar was made and used to bolster some of his most iconic performances.
Auerswald's Model-C is arguably one of the wildest guitars Prince had used. It features an elongated left horn and a removed right one, no fret markers, a peculiar headstock, and Auerswald's custom hardware (nut, tuners, and vibrato).
Prince used it on a handful of records, including Lovesexy, Batman, as well as bits and pieces of Grafitti Bridge. According to photos, it was also used on the Nude Tour. This guitar remained, however, as a regular feature on Prince's shows until the very end, although it might not have been as recognizable as the Symbol and Cloud guitars, it left a mark on his alien-like trajectory. As for its whereabouts, the Auerswald Model C is now a museum piece, and it is currently for exhibit at the Met Museum in New York City. This is one of my favorite Prince guitars of all time.
Fender Stratocaster

Finish: Tobacco Burst
Years Used: 1978 to Unspecified
Some of the first photos of Prince playing in studios tell us that a Fender Strat was either his very first guitar or at least one of his earliest guitars. Given the fact that Stratocasters were immensely popular during the late '70s and early '80s (and of course, even today), it would be fairly accurate to deduce that the former is true.
According to some, he composed and performed on the Tobacco Burst for a couple of years before he switched over to a Telecaster, and then the Madcat.
Fender Telecaster

Finish: Natural
Years Used: 1979 to 1980
After using A Stratocaster for a couple of years, Prince gave Fender's Telecaster a shot. According to the timeline, he used it during his self-titled Prince era, and maybe during the earliest stages of Dirty Mind, although there's little evidence that could prove the latter to be true.
Telecasters are iconic instruments for a reason, and Prince certainly valued their simplicity and recognizable tone. However, he was constantly experimenting with different sound shapes and figures, so the traditional approach didn't particularly suit him. He moved onto Hohner's Madcat nearly a year after picking the Telly up.
Gibson L6S

Finish: Natural/White
Years Used: 1979 to 1980
The L6S is one of the guitars Prince used on the first touring cycle for his self-titled album. It resembles classic Les Paul guitars in terms of shape, although it's equipped with a flatter top. He famously covered it with fake fur and adorned it with LEDs that surrounded its body.
Epiphone Emperor

Finish: Red Burst
Years Used: 1982 to 2016
Prince's secret studio weapon the Epiphone Emperor model was used on pretty much every record of his ever since the early 80s up until his final double LP release in 2015.
The almighty Emperor was one of the biggest, bulkiest, and heaviest guitars Prince had. In comparison to some of his previous models, the Emperor was a bit less flashy and far more elegant. It featured two Maxon MMK 75 humbucking pickups and gold-plated hardware, as well as a maple construction with a spruce top.
Albeit huge, Epiphone's Emperor was much smaller than most Les Paul guitars, sporting a slimmer body and Epiphone's traditional block fret inlays.
This guitar can be heard on several of Prince's albums, starting with Lovesexy, over Graffiti Bridge, Come, Gold Experience, Chaos & Disorder, and Emancipation.
Roland G 707

Finish: Plain Silver/Ash
Years Used: 1986 to 1987
By the time he recorded eight albums, Prince was already known for his quirky, idiosyncratic guitar styles, and Roland's G 707 was simply an extension of his style and aesthetic taste.
However, what made this guitar so unique is the fact that it had multiple uses – Prince sometimes used it as a regular guitar, but he would also often use it with his synthesizers. It is supplied with separate controls that can change various parameters of keyboards and synthesizers, as well as three onboard mode twist knobs. This is one of the most unique Prince guitars and I think it looks awesome.
Ibanez GB12

Finish: Cream White
Years used: 1997
The GB 12 is George Benson's primary signature ax that he gifted to Prince sometime around 1997. Given the fact that it had a similar body and relatively similar sonic signature to Emperor, Prince used it in a similar fashion.
Prince was never photographed with it during live performances, but he did confirm that he used it from time to time as a studio rhythm guitar.
Epiphone Sheraton

Finish: Natural
Years Used: 1989 to 1993
One of Prince's backup semi-acoustic guitars was Epiphone's Sheraton. Even though this particular model was more popular in the Sunburst finish, Prince was using a natural-finished one according to most photos and videos.
Ibanez RG550

Finish: Dark Blue
Years Used: 1991 to 2016
Prince's bass player would sometimes swap places with him – Prince would jump on the bass and Levi would start shredding the guitar. The RG550 was one of the guitars that Levi was playing during the Diamonds & Pearls tour.
Prince would famously use it in a live setting on Thunder, as well as Live For Love. This guitar is currently in Prince's guitar collection, stationed at Paisley Park.
Gibson Byrdland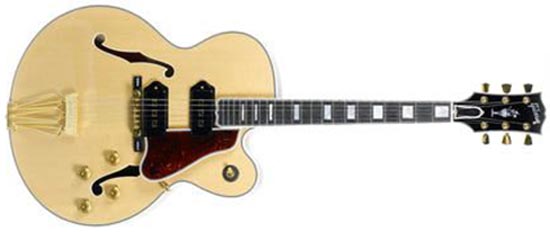 Finish: High Gloss
Years Used: 1986 to Unspecified
As the story goes, Prince ordered a custom Byrdland from Kalamazoo somewhere around 1986. It can be seen in his Kiss official clip when he was playing with Prince and The Revolution.
Table Showing the Guitars Prince Used at Each Point of His Career
| Make | Model | Color/Finish | Years |
| --- | --- | --- | --- |
| Fender | Stratcaster | Tobacco Sunburst | 1978 to Unspecified |
| Fender | Telecaster | Natural | 1979 to 1980 |
| Gibson | L6S | Natural/White | 1979 to 1980 |
| Hohner | Madcat | Flamed maple | 1980 to 2016 |
| Epiphone | Emperor | Wine Red | 1982 to 2016 |
| Shecter | Cloud | Yellow/ White/Blue Angel | 1984 to 1993/ 1998 to 2016 |
| Roland | G 707 | White | 1986 to 1987 |
| Gibson | Byrdland | High Gloss | 1986 to Unspecified |
| Auerswald | Model-C | White | 1986 to 2016 |
| Epiphone | Sheraton | Natural | 1989 to 1993 |
| Ibanez | RG550 | Dark Blue | 1991 to 2016 |
| Auerswald/Shecter | Symbol | Gold Maple/Purple | 1993 to 2016 |
| Ibanez | GB12 | Cream White | 1997 to Unspecified |
Prince Amplifier Overview
Mesa Boogie Mark II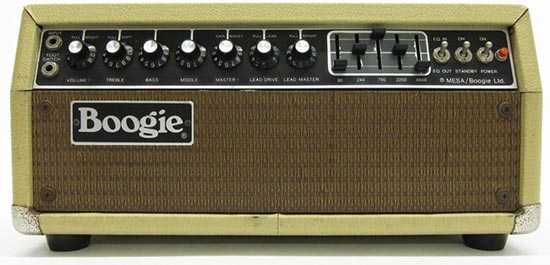 Years Used: 1974 to 1993
Prince had probably used a variety of amps before starting his solo career, although there are no credible records that could pinpoint exactly what models. The first big-hitter in his arsenal was the Mesa Boogie Mark II, which was his go-to for more than a decade.
He most notably used on the self-titled Prince record tour, which hit off in December of '79 and ended in late winter of 1980.
This particular amp model was fairly futuristic for its time, sporting a five-band graphic equalizer, presence, reverb, treble, bass, and two Volume knobs alongside two individual channels. Despite it being slightly weaker than most popular Marshall amps with meager 75 rated watts of power, it could perform wonders when paired with adequate cabs.
Speaking of which, Prince used Marshall's iconic 1960a four-by-twelve stacks with his Mark II before transitioning to Bag End's D 12M two-by-twelve cabinets.
Sources indicate that this particular setup was in effect all the way up to his Diamonds & Pearls tour in the early '90s. According to the legend himself, he used this amp on the clean channel while relying on Boss distortion pedals (HM and MZ variants).
Mesa Boogie Mark III
Years Used: from the late '80s into the early '90s
At one point before his 1991 tour, he switched over to Mesa Boogie Mark III for a brief period before returning to the Mark II. Ross Davidson had stated that Prince rarely (if at all) used the amp's Lead mode and that his Bag End cabs were, for the most part, responsible for his bigger-than-life tone.
This amp shared quite a bit with its predecessor, including the 5-band EQ, tone control knobs, and wattage; furthermore, both are solid-state amps that deliver ground-shaking, crunchy tones when supported by quality pedals and cabs.
Construction-wise, this amp features four 6L6 tubes and two EL34, just like Mark II; most laymen would remark that the only notable differences between these two versions were found in the realms of aesthetics.
However, the actual differences revolved around functionality – the pull-style control knobs offered a big boon in terms of versatility and better responsiveness, allowing Prince to tweak his tone in a simpler fashion on the fly.
Additionally, the Crunch channel of Messa Boogie's Mark III is pretty solid, which is probably the reason why he stuck with it for as long as he did.
Related Article: Randy Rhoads Guitars List
Soldano Avenger
Years Used: from the early 90s into the early 2000s
The Avenger was Prince's main amp when he was shooting for muddy, crunchy tones. He used it in synergy with the X99 when he would alternate between cleans and distorted sounds; both were the main components of his early rack systems.
Essentially, Soldano's Avenger is a well-built tube amp that excels in terms of both power and versatility. Fine-tuning it to perfection requires a bit of time, so it isn't hard to imagine Prince's soundchecks lasting for hours at a time.
It promised much performance-wise, and it delivered both in the studio and live settings, so Prince kept using it for a full decade, and then some.
Now, the early versions of Soldano's Avenger shouldn't be confused with reissued iterations that were both redesigned and repainted – the newer Avengers do not feature a headphone input and lack one master knob.
Soldano enthusiasts are often comparing the two amps, trying to figure out which is better and for which purposes; Prince had answered this dispute by utilizing both with ease and grace – the Avenger is wild and somewhat unpredictable while SLO-100 is slightly easier to control with a wider array of pedals.
Peavey Delta Blues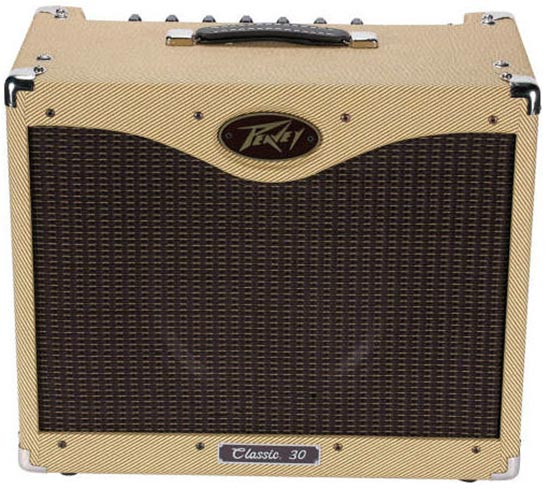 Years Used: 1999 to Unspecified
Prince made nearly half of his records using Boogie amps, and one of the first brand-new additions to his rig was Peavey's Delta Blues. Nearly two decades after his debut album For you, he wrote and released the Rave Un2 Joy Fantastic – a rock album with influences of pop with a tinge of psychedelic.
According to some, the year 1999 was the only time when he used the Delta Blues amplifier. Hans Buff recalls that Prince was playing through it alongside Tech 21 60 during this era, both in the studio and live.
Surprisingly enough, the Rave epoch wasn't followed by any form of touring. Prince did a handful of clubs and held a pay-per-view show the following year; the Rave Unto the Year 2000 movie also came during this time, which is currently the most credible piece of evidence of Prince using Delta Blues.
Tech 21 60
Years Used: from 1999 to 2000
Tech's Trademark 60 is the second amp that was featured on the 1999's Rave album. He was using both Tech 21 and Delta Blues in his rack while he was performing, and both were shown in the movie. Sadly, little is known about whether he continued using this amp and for how long, although most agree that this was a sort of a one-off for him.
Fender Bassman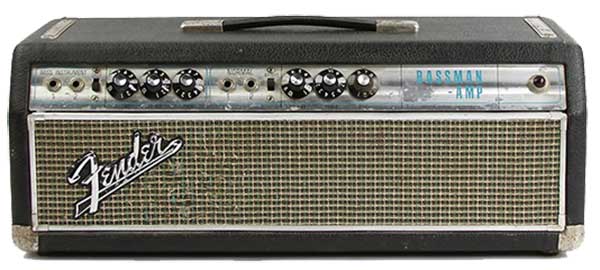 Years Used: 2003 to 2005
Some argue that Fender Bassman has been one of Prince's backup amps for his One Nite Alone… touring cycle, and most sources indicate that this is probably true. He had it at least several years before hitting the road in mid-2002.
Fender's Bassman is a straightforward amplifier that can best be described as punchy, robust, and reliable. Its versatility is shaded by Soldano and Mesa Boogie amplifiers, although it proved to be a great asset when used alongside them.
During the 2000s Prince started to use rack systems more extensively, so everything points out that the Bassman was an important part of it.
Popular Related Article: Brian May Guitars List
Orange AD30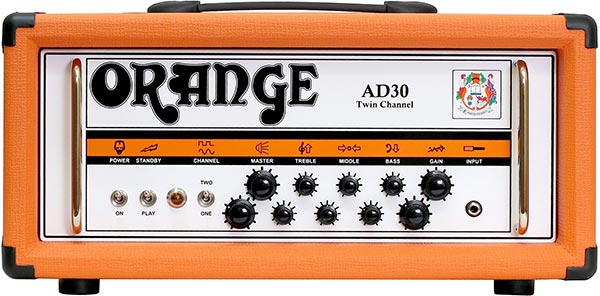 Years Used: 2006 to 2016
Nearing 2010's, Prince made a few records in collaboration with Sonny T & Michael B alongside Joshua Dunham, Morris Hayes, Cassandra O' Neal, and Renato Neto. Starting with 3121, he was focused on radio-friendly, almost commercial songs that are widely considered 'poppy' these days.
According to some, he had a well-established formula as far as his tone was of concern, but he still wanted to experiment with new sounds, so he gave Orange AD30 ago.
The quirky design of tone knobs, the idiosyncratic aesthetic, and unique sound contrasted the tame, straightforward tunes that were ripe for becoming charted hits. Even though he made a hard left turn with the following Lotusflow3r, he was still using AD30 in combination with a handful of other amplifiers.
Finally, he did a couple of Las Vegas & London residencies as he wrapped up the recording of Planet Earth, which basically brought the best of 3121 and Lotusflow3r together. Very little is known about his specific rig at the time, although it's presumed that he was still playing through Orange's AD30 according to photos and bootleg video clips.
Mesa Boogie LoneStar
Years Used: 2005 to 2016
One of Mesa Boogie's finest boutique amps of the time, the Lone Star, was Prince's main guitar amplifier as he was already more than twenty records deep in his career.
Albeit modern-sounding, this amp rocks a number of analog features, including five 12AX7 preamp tubes and four 6L6, two channels, six control knobs per channel, and several foot-switch controls.
The Lone Star is a combo amp that features two custom Celestion speakers and a U5 rectifier, all of which lend themselves towards his versatile tone and the many effects he was using throughout the 2000s. Its Fury SNL performance shows him playing through this amp.
Prince Cabinet Overview
Marshall 1960a
Years Used: 1974 to 1993
The '70s weren't the era where musicians had too many opportunities to be picky with their cabs for several reasons. First and foremost, there weren't as many manufacturers, and secondly, Marshall had really set the bar fairly high.
Whoever could afford Marshall's half-stack could probably afford a 4×12, so the obvious choice for an up-and-coming musician such as Prince was 1960a. This particular model was one of the first cabs he was using when he started his career with Mesa Boogie amps.
Big, mobile, and remarkably stable at the loudest of volumes, Marshall cabinets were the most sought-after speakers for a reason. The 1960a was the prototype for most Marshall speakers that followed in the decades after, and Prince returned to it time and time again after he was experimenting with Bag Ends, Mesas, and Peaveys.
Bag End D12 M
Years Used: 1982 to 2016
Bag End's cabs were popular during the '80s among audiophiles and professionals, but the brand wasn't as marketed as Marshall or Peavey, for example. Prince discovered the simplicity and power of D12 M fairly early in his career.
He started using them for nearly two decades, most notably on his fifth album tour when he was deep into experimenting with drum machines and dance-type tones. It's most likely that he resorted to these amps as they were handling high-frequency notes better than Marshalls (which were specifically designed to endure the booming bass of distorted guitars).
After his 1999 tour came his infamous Purple Rain and Diamond & Pearls cycles, all of which featured D12 M stacks.
Orange PPC412
Years Used: 2006 to 2016
The massive four-by-twelve Orange stacks were the ones that Prince relied on for at least three of his mid-2000 albums, including 3121, Planet Earth, and Lotusflow3r'. During that period, he was mainly playing his Schecter and Fender guitars, which were heavily complimented by PPC412's robust bass-handling ability.
Prince Pedal Overview
Boss BF 2 Flanger
Years Used: 1982 to 2016
Boss's Bf 2 Flanger was a vital piece of Prince's pedalboard through most of his career. He started using it somewhere around 1982 when he recorded the 1999 album, and it has served him all the way up until his last couple of records.
He most notably used it with the Cloud guitar and Hohner's Madcat to great results, as both of these guitars are wild and fairly volatile. Fortunately, the BF 2 is a very tame and highly controllable pedal that was as easy to use as it was simple to master, which is probably just some of the many reasons why it kept its place in Prince's rig for more than three decades.
Boss VB 2 Vibrato
Years Used: 1982 to 2016
According to photos and videos of Prince's earliest live performances and tours, he got his VB 2 around the same time he purchased the BF 2 Flanger alongside Zoom 9030.
He recounts that these three pedals were most the most prominent effects he was using when he collaborated with Gwen Stefani on the So Far So Pleased track from the Rave In2 the Joy Fantastic album.
The VB was by no means a groundbreaking pedal of the time, but its versatility lent itself to creative geniuses who knew how to utilize its multi-mode functions. Prince presumably kept the rate at its lowest, the rise time cranked, the depth slightly above 12 o'clock, and he was mainly using the Latch mode.
Boss SD 1 Overdrive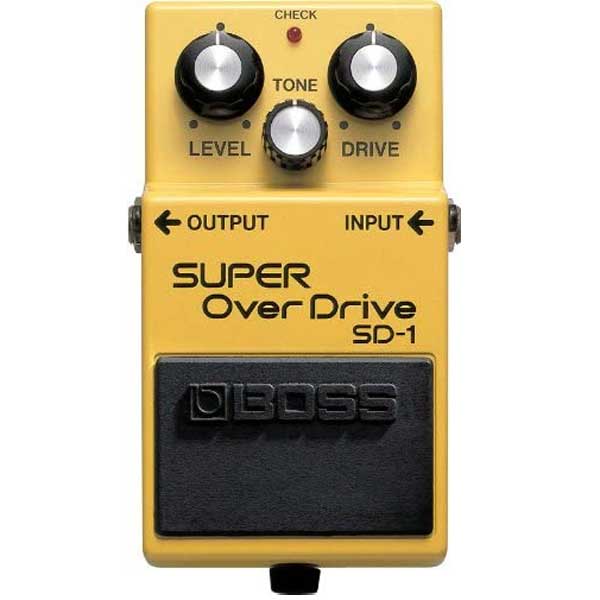 Years Used: 1982 to 1992
Even though he was knee-deep into experimenting with synths and pop kinds of sounds during the early 80s, he discovered the magic that a crunchy guitar can bring to the mix. He started using SD 1 drive around the time he made and toured the 1999 album and kept it in his rig until the end of the Diamonds & Pearls tour.
The Boss SD 1 isn't necessarily a best-rounded overdrive on the market, but it was among the more versatile models of that time. It featured three straightforward tone knobs and a classic Boss stompbox design that made it an obvious choice, given that Prince was heavily relying on this company throughout the majority of his career in the music industry.
Again, Prince was mainly using his yellow Cloud guitar during this time and his Gibson SST. The crunchy, robust tone of SD 1 complemented Cloud's all-maple construction phenomenally, as we can hear on any live performance of the Diamonds & Pearls tour.
Zoom 9030
Years Used: 1991 to 2004
Prince started using rack effects during the Diamonds & Pearls era, and Zoom's 9030 was one of its most basic installations. The 9030 is a multi-effect rack effect that relied on a fully analog preamp that was complemented by digital effects.
Even though it packs a variety of amp models and standalone effects, the ones he used on the Diamonds touring cycle were the harmonizer.
His rack got a bit more eclectic and versatile as he pushed into the mid and late 90s; Zoom was reinforced with FC 100 and EV 5 controllers, all the while his guitar collection got richer.
This particular unit was also featured on the Rave record and sparsely during the early 2000s. He allegedly stopped relying on it right after the Musicology tour.
Mutron BI Phase
Years Used: 1979 to 1981
The BI Phase is one of the pedals that Prince was using before constructing a full-fledged pedalboard (that was mainly comprised of Boss pedals later on). The self-titled Prince tour was the first instance when he used it as a standalone effect coupled with distortion coming through his amp.
Essentially, this is a relatively complex pedal in comparison to straightforward Boss stompboxes as it packs two phaser channels and two sweep generators, as well as two dedicated feedback controls.
Luckily, Prince had expensive boutique gear that could handle the enormous highs this pedal was famous for, but he soon replaced it with an actual outfit of Boss pedals. Its most notable appearance was on the Dirty Mind record, albeit briefly.
Boss OC 2 Octaver
Years Used: 1982 to 2016
Susan Rogers, who was one of Prince's long-term sound engineers, did a handful of interviews around 2016, recounting the mixing techniques as well as pieces of equipment that were used in the studio. These interviews helped us trace the cabs, amps, guitars, and effects he used on a multitude of records, starting with 1999, over Purple Rain and Graffiti Bridge, all the way up to Plectrumelectrum.
The OC 2 Octaver was his go-to octave pedal, and it was featured on all of his iterations of pedalboards since 1982 and onwards. It's a simplistic two-channel Octaver that sports a plain volume knob and two Octave controls. By this point, Prince had already established a fondness of Boss pedals and started to expand his rig with a few from their catalog regularly.
Boss DM 2 Delay
Years Used: 1983 to 2016
The DM 2 Delay was one of the very first building blocks of Prince's original pedalboard. This analog-sounding echo effect offered an organic tone coupled with a straightforward method of operation and remarkable versatility; additionally, it served as the prototype for future Boss delay upgrades, all of which Prince started using as soon as they emerged on the shelves.
According to some, DM 2 was sparsely used for rehearsals and his first demos; the first time it was actually used for both percussions and guitar tracks were on songs off the 1999 album in '82.
However, it fully bloomed on the iconic Purple Rain, specifically on the solo section of the self-titled song. Essentially, even when Prince wasn't using it himself, his band would use it on either keyboards or drums.
Dunlop Cry Baby
Years Used: 1982 to 2016
Dunlop's CryBaby is arguably the single most popular effect in the world of rock and roll. Jimi Hendrix was allegedly one of the first legendary players that started using it during the early '70s, followed by the blues icon Eric Clapton, Guns N' Roses's Slash, and of course, Prince.
This was his go-to wah effect ever since 1982 (during the tour for the 1999 record), and he kept it in his pocket for most shows that followed until the very end.
He briefly transitioned to Colorsound's Wah model, even though he would still use Dunlop's CryBaby from time to time. A few years later, right at the heels of the '90s, he reverted to Dunlop's wah.
VOX V 846 Wah
Years Used: 1982 to 2016
Prince rarely strayed away from his Dunlop wah, and he never actually purchased Vox's V 846 model. As the story goes, he borrowed it from Time's Jesse Jonhson for the self-titled song on the 1999 album.
Design-wise and aesthetically, CryBaby and V 846 are relatively similar. This particular pedal is slightly bigger, although its sonic signature is nothing like Dunlop's wah. He apparently didn't use it too frequently afterward.
MXR Micro Amp
Years Used: 1984 to 2016
Small, simple, and reliable, MXR's Boost Micro Amp has been a part of Prince's live rig around the time he made the world-renowned Purple Rain album. Due to its almost completely neutral sonic signature, he kept it in the mix for quite sometime after the tour ended.
The Micro Amp is essentially a straightforward stompbox booster that features a single control knob – 'gain'. It was remarkably useful for gaining a bigger, louder, and much thicker tone on the press of a button.
Boss DSD 2 Digital Delay and Sampler
Years Used: 1986 to 1998
Prince liked the DM 2 so much that he would use it for many years before its upgrade was crafted – the DSD 2 Digital Delay. Basically, most musicians could draw a clear line of differentiation between the two as DM 2 is an analog while DSD 2 is a fully digital pedal. However, they share a lot of similarities in terms of sonic signature and design.
Obviously, the brand-new DSD 2 packed quite a few innovations, including a built-in sampler, several modes, feedback on-demand, as well as the usual delay controls such as programmable time, rate, and volume.
This was probably one of the best-rounded pedals Prince had in the mix, and he most famously used it on his Parade tour.
Boss HM 2 Heavy Metal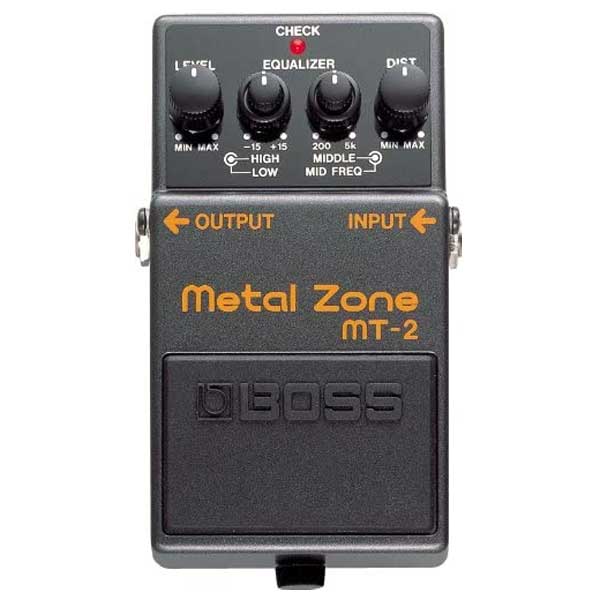 Years Used: 1987 to 1988
Most metalheads were using Boss's HM 2 before Metal Zone and Metal Core variants emerged, but it wasn't a pedal you would think of, much less a tone that would come to mind when you think of an artist as eclectic and unpredictable as Prince.
He used it rather briefly during the period that surrounded the Sign O The Times album, which as we know was characterized by eclectic synths and plenty of drum machine sounds.
Little is known regarding the actual timeline of when he actually started using it in the studio aside from Susan's interviews, but she recounts that his bass player relied on it for live performances around the early '90s, most notably on Diamonds & Pearls shows.
Boss DS 1 Distortion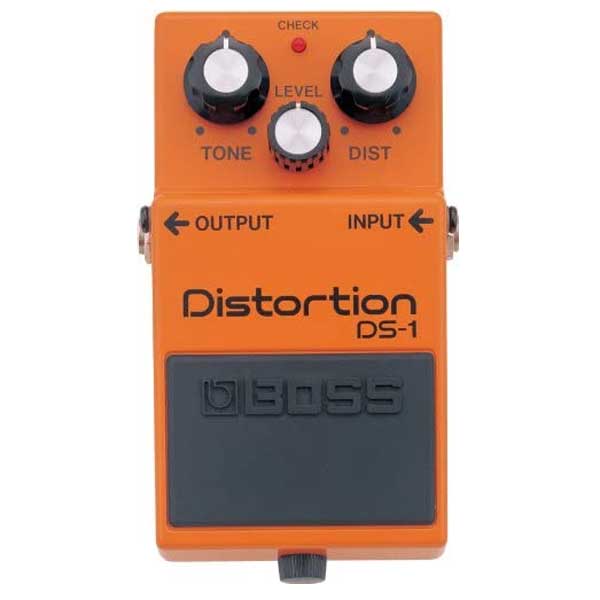 Years used: 1987 to Unspecified
Prince's engineer Susan recounts that he had used this pedal around the same time that he got the HM 2 Heavy Metal effect; it's unclear to what extent and how often, but we can safely say that it wasn't a major component of his standard live performance setup.
Essentially, DS 1 and HM 2 aren't totally different sonically, and versatility-wise they're closer than any other pair he had at the time. Additionally, he was never heavily relying on distortion effects, to begin with (give or take a few tracks off his heavier albums).
Roland GP 16
Years used: 1989 to 2004
Prince experimented with a myriad of sound shapes and figures during his career, shifting between what some consider classic rock, psychedelic tunes, dance tracks, and downright electronic songs. Whenever he would face a completely different direction, he would completely change up most of his gear. Such was the case with Lovesexy and Batman records, which were his 10th and 11th albums.
Namely, as Prince started diving deeper into experimental electronic sounds, he began relying on programmed drums, peculiar synthesizer voices, and effect racks. Roland's GP 16 was one of his earliest rack systems.
Even though he was one of the most talented and virtuosic multi-instrumentalists of his time who could find myriads of tones on his guitars and basses, there were limits he wouldn't be able to breach. The GP 16 allowed him to locate exquisite tones and timbres with ease, most notably via pitch-shifting effects.
Despite GP 16's massive versatility, Prince never aimed to utilize its full potential; he would rather pick and choose a handful of effects and toy around with them in the studio. Given the fact that racks are typically backstage, there aren't too many photos that could help us narrow the timeline down.
Boss DD3 Digital Delay
Years Used: 1990 to 2005
The DD3 is a direct successor of DSD 2 in more ways than one. Both are digital pedals that are essentially supplied with the same kinds of features. DD3 offered a bit more dependability and improved responsiveness, but in a nutshell, these two are not nearly as different as DSD 2 and DM 2 are.
He transitioned to this pedal right after the Parade touring cycle and stuck with it until the last handful of years of the 2000s. Die-hard fans debated Prince's preferred settings for this pedal, suggesting that he kept the level slightly above noon, feedback at 9 o'clock, delay time at 2 o'clock, and the mode at 800ms.
Boss DS 2 Distortion
Years Used: from 1993 until approximately 1996
The SD 1 Overdrive was Prince's main tone pedal for quite a while. As his experimental ventures became more prominent, he realized he needed a more concrete (and a more controllable) sound; that's when he picked up the DS 2 Distortion.
Essentially, DS 2 can be described as SD 1 on steroids – their sonic signature is relatively similar, mainly because they feature bits and pieces of similar circuitry, but their controls are drastically different.
This pedal is louder and rocks an enhanced lower frequency range, which allows it to handle deeper, punchier bass tones.
He used this pedal on at least three of his records (Come, Gold Experience, and Chaos & Disorder) with a similar set of controls – the distortion was allegedly cranked all the way, the turbo, and tone remained at noon positions while the level was kept around 2 o'clock.
Boss BD 2 Blues Driver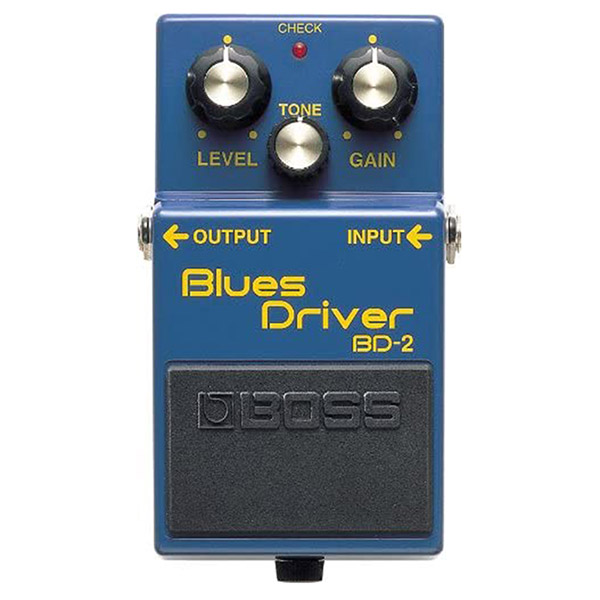 Years Used: 1996 to 2016
The infamous Blues Driver is one of the most eclectic pedals in Prince's rig. It can be tame and timid should the artist want it to be, or it could be loud and bigger than life, which if you asked Prince, was how it was supposed to sound.
This pedal is essentially a mild overdrive effect that boasts an exquisite tone, but its gain betrays its explosive nature. He would normally crank the gain knob while keeping level and tone at noon positions, which resulted in a heavily saturated noise that wasn't necessarily associated with Prince's typical sound.
Boss DD 6 Digital Delay
Years Used: 2007 to 2016
The final Boss Delay pedal Prince integrated into his pedalboard was the DD. Spec-wise, this pedal wasn't exactly that big of a departure from his previous delay effects in the sense that it featured largely similar tone control knobs and the standardized Boss stompbox design.
However, its expanded modes and the addition of the tap-tempo feature made it more useful in the studio while still being more than an adequate choice for live gigs. He kept using it until the end of his career in music, most notably on Lotusflow3r, 20Ten, and albums that followed up to Plectrumelectrum.
Boss MT 2 Metal Zone
Years Used: 1993 to 2016
The Chaos & Disorder epoch of Prince's albums features some of his heaviest rock tracks. Overdrives and phasers couldn't achieve what he was shooting for at that time, so he took a gander at Boss's catalog and discovered the MT 2 Metal Zone pedal.
He already had some experience with metal effects as he used the HM 2 around 1987, so the thicker, heavier MT 2 was a big move, but still not that much of a left turn for his tone.
Even so, he still managed to keep his fans guessing how he got such a massive sound with guitars and amps that clearly weren't meant for his type of music. He kept it in his pedal rig for quite some time, but he didn't use it as often as his wah, phase, and delay pedals.
Digitech Whammy
Years Used: 2002 to 2016
Digitech's Whammy pedal was one of the more prominent effects in Prince's setup. This particular model served both as a highly versatile pitch shifter, as well as a multi-parameter harmonizer. Before mid-2000s, he would get these effects through his multi-FX unit and via different pedals.
Essentially, Digitech combined the two effects he would value the most in the big, bulky rig he didn't even use as often; even though he started using it pretty late in his career, he stuck with it until his final tours.
Wrap Up
The fact that his name originates after his father's artist name speaks volumes about his affinity towards music, but ever since he was a child, he was carefully nurturing his talent and honing his craft.
Like most geniuses often do, his talent emerged when he was a few days short of being seven years old. The internal conflicts between his parents who ultimately got divorced even before he hit puberty only fueled his creativity.
His journey began around 1975 when he started recording his cousins. Recording sessions turned into jams; jams evolved into something bigger, and he eventually started collaborating with his sibling's band.
Even during the '70s, it was a rarity for a band to hit the mark with their first demo tape; it was a full-blown miracle for a standalone artist to accomplish such a thing, and that's exactly what Prince did. His demo earned him a lucrative deal with Warner Brothers, which skyrocketed his career.
Fast forward to 2016 when he died at the age of 57 from a fentanyl overdose, his career was rich with thirty-nine studio albums, five live albums, nine compilation albums, and seventeen video albums.
He had played thousands and thousands of shows in nearly four decades, left a unique and wealthy musical legacy, and established himself as one of the most respected artists of all time.
Prince's legacy remains untarnished and its been growing exponentially as he continues to inspire young generations to push and break boundaries with music. As a perfect example as previously established, is his bridging quality between blues, funk, rock, and ever glittering glamour.
Upon the recording of his first-ever studio installment, Prince composed and played all 27 instruments and arrangements on For You, 4 decades later and 38 albums in, he released his final double LP HITnRUN Phase One & Two only a year prior to his passing. His final tenure served as introspection to the remarkable career behind him, and it paired well with his lifetime achievement reel, being listed as one of the best guitarists of all time, and one of the most influential people to ever live. If there's a term to describe Prince and his trajectory, it would be his association to the word authentic.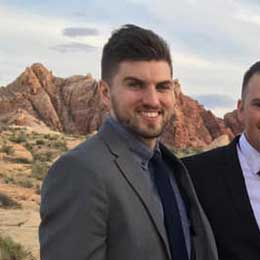 My name is Chris and I've had a passion for music and guitars for as long as I can remember. I started this website with some of my friends who are musicians, music teachers, gear heads, and music enthusiasts so we could provide high-quality guitar and music-related content.
I've been playing guitar since I was 13 years old and am an avid collector. Amps, pedals, guitars, bass, drums, microphones, studio, and recording gear, I love it all.
I was born and raised in Western Pennsylvania. My background is in Electrical Engineering, earning a Bachelor's degree from Youngstown State University. With my engineering experience, I've developed as a designer of guitar amplifiers and effects. A true passion of mine, I've designed, built, and repaired a wide range of guitar amps and electronics. Here at the Guitar Lobby, our aim is to share our passion for Music and gear with the rest of the music community.