Each song you hear is a masterful blend of melody and rhythm, and mixing and matching these two elements can lead to a whole universe of tracks! The 3/4 is one such time signature that is frequently used in songs from across genres. Also known as the "waltz time", this particular rhythm pattern has 3 quarter notes in every measure. And if you've been looking for songs to play in this pattern, you've reached the right blog.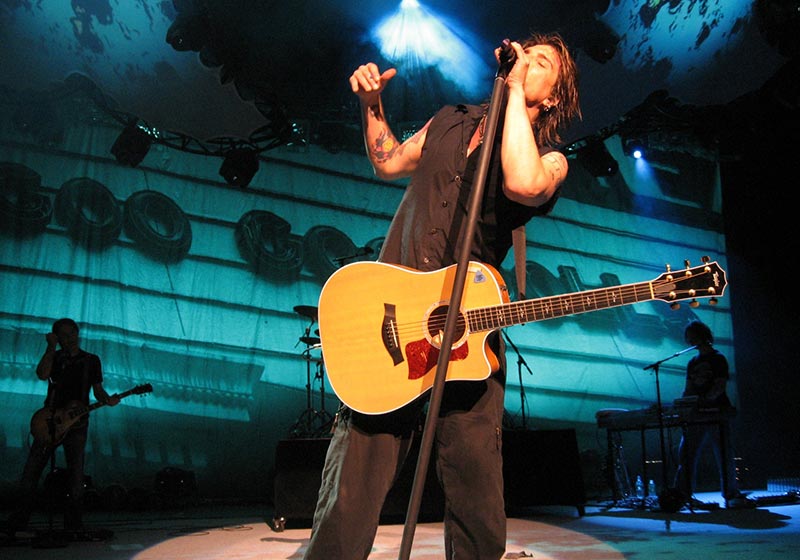 3/4 is a pretty popular rhythm that, in my opinion, is essential for all guitarists to learn – it's also quite interesting to play on your instrument. So we've rounded up the 20 most popular songs in 3/4 time for you below! Scroll down to find out iconic guitar songs written across genres like rock, pop, country, folk, and more – all in the 3/4 time signature.
Here is a List of Songs in 3/4 Time
1. Tennessee Waltz by Patti Page
Released in 1948, Tennessee Waltz was originally written by Redd Stewart and composed by Pee Wee King. But it was only when Patti Page released the track in 1950 that it became an absolute phenomenon, selling multi-million copies and catapulting Tennessee to national fame, and becoming Tennessee's fourth official state song! In fact, Tennessee Waltz's fame grew overseas as well, since it also became the best-selling track ever in Japan! Music truly has no borders, and this lovely track reminds us of that.
The song is an interesting one where the singer, after having introduced his or her sweetheart to a friend, realizes that he/she has 'waltzed' away into the sunset together, leaving him/her in the lurch! This quintessential country track is in the signature 'waltz' rhythm with a 3/4 time signature. The chords are also pretty easy to grasp – you only need to learn G, C, G7, B7, and D7. Don't get intimidated by all the '7ths' – they're pretty simple to play, as you'll see in the tabs link. In case you or your vocalist has a lower vocal range, then you could transpose it down 3. Highly recommend adding this evergreen classic to your repertoire!
2. Que Sera Sera by Doris Day
'Que Sera, Sera…whatever will be, will be' – that's one timeless piece of advice and one that can save us from a lot of anxiety and worry. This beautiful classic sung by Doris Day was actually written by Jay Livingston and Ray Evans in 1950 and published for the first time in 1955. But when Doris Day sang it as part of the Hitchcock classic 'The Man Who Knew Too Much', the song forever became part of mainstream consciousness. Unfolding from the singer's childhood, adolescence, adulthood, and beyond, it is a bittersweet realization that not everything is in our control and that sometimes the best thing you can do is to sit back and watch life happen.
The song charted to the tops of several charts and even earned an Oscar for the best original song. Its quintessential 3/4 rhythm can be heard from the very first bar and flows effortlessly throughout the song. The chords are pretty straightforward – G, Am, D, D7, G7, and C. The strumming is in keeping with the waltz-like rhythm pattern, so make sure you're able to comfortably change chords and strum this style in tandem – a few practice sessions should do it!
3. Iris by Goo Goo Dolls
This legendary song spent a full year on the Billboard charts, and remains as one of the biggest crossover hits in the history of popular music – we're talking about Iris by the American Alt-Rock band Goo goo Dolls! This legendary track was originally written as a power ballad by the band for the movie 'City of Angels', the song went on to top several contemporary, rock, and pop charts as well and went on to become the band's staple for all their live sets.
Even though the song sounds pretty familiar and easy to listen to, it does have some pretty cool and unique things going on in its composition. While the first few bars of the song are written in 4/4, the time signature promptly transitions into 3/4 whenever the vocalist starts singing. But that's not even the most interesting thing about the song – the song is playing with all strings tuned to D except for the 6th string, which is tuned to a B. This is a most unusual guitar tuning as it doesn't really follow any of the typical alternate tunings either.
I've linked you all to this original tuning style and chords in the tabs section so you can get a taste of the song as played in its original form. However, if you're just looking for a simple way to play it in standard tuning, check out the tutorial video I've shared here. Being an incredibly popular song, having this song in your kitty is a great idea.
4. We Can Work It Out by The Beatles
Ok, ok I admit – this song is not all in 3/4 time signature. In fact, the 3/4 rhythm pattern only comes in and out in certain specific areas of the verses and at the very end – but there's a reason why I've included this song in this list. This iconic song by The Beatles is a masterclass in learning how to effortlessly switch from a 4/4 beat to a 3/4 bet without ever disrupting the flow of a song. This will not only help you raise your rhythm skills game but also give you interesting rhythmic ideas for your own competitions and may just motivate you to write songs with multiple time signatures blended masterfully together!
Written by Paul Cartney and John Lennon, 'We Can Work It Out' was released in 1965 and charted no. 1 in many countries. The lyrics are quite interesting since they alternate between the singer feeling tired of endlessly fighting with someone and between realizing that life is too short to hold onto grudges. This song is also a rare glimpse of the time when both McCartney and Lennon collaborated, a partnership that gave this legendary group several timeless hits. This is one of my personal favorite songs in 3/4 time.
5. Manic Depression by Jimi Hendrix
There's a reason why Hendrix continues to inspire legions of iconic guitarists even today – his music, his artistry, and his prodigious talent is timeless. And you can hear this talent and imagination on full display in 'Manic Depression'. Despite being in the 3/4 time signature, the song is full of creative fire, urgency, rock n roll, and the nervous energy of someone going through peaks and troughs of emotions.
Featuring an uptempo triple metre and flawless jazz drumming by Mitch Mitchell, Hendrix takes us on a rollercoaster trip with this virtuoso guitar skill. The song was part of The Jimi Hendrix Experience's debut album 'Are You Experienced' released in 1967. While emulating Jimi's flawless solos might take some time to master, the chords are not too hard to grasp – A, G, A7, E, D, and C – all familiar chords. However, do pay attention to the strumming and picking pattern as that can take some time to master as well.
I've included rare live footage of Hendrix and his band belting the track out here – even though the video is blurry and blotchy, its unmistakable energy is so infectious that it trumps most songs recorded under pristine conditions. Give it a listen yourself!
6. America by Simon & Garfunkel
Introspective, cinematic, and surreal, 'America' by Simon & Garfunkel is a sonic journey and exploration for the listener. Written by this iconic duo in 1968 for their fourth album 'Bookends', the track talks about the search for America, both literally and in a symbolic sense – searching for the idea of what makes America, America. Written a 3/4 time signature, the song takes you through a series of chord changes, each evoking a new emotion.
As beautiful as this track is, it is also chock-full of chords and quick chords changes – so guitarists with an intermediate to advanced skill level will find it easier to learn. However, I do encourage beginners to learn this tune with time as well – there's nothing that can't be learned with some thorough practice!
7. Take It To The Limit by The Eagles
There are some songs that make you feel something deep – they're not just songs, but almost like your lifelong companions. For me, 'Take It To The Limit' by Eagles is one such song – I first heard it when I was standing at a crossroads of sorts in my own life, and this beautiful song was there with me through it all. I am sure this iconic track has served this purpose for its millions of listeners over the decades.
Released as part of their fourth album 'One of These Nights', the track was released in 1975. Composed in a classic 3/4 time signature, its meandering, relaxed rhythm gives the song an element of space, which allows the listener to dwell in their own thoughts and journey right alongside the song as it unfolds. The song's tempo and strumming style are relaxed enough to keep up for beginners and intermediate guitarists. There's a fair number of chord changes but the chords in themselves are not too cryptic to learn – G, C, D, Em, B7, G/B, D/C, D/A, and Am. I highly recommend learning this track, not just to perform for others, but as food for your soul.
8. My Favorite Things by Julie Andrews
The world can be a cold, scary place at times. In times like these, remembering the comforting and familiar things you enjoy can do wonders. My Favorite Things, sung by Julie Andrews in the movie 'The Sound Of Music' captures the essence of this emotion so well. The original composition is actually a show tune from a musical by Rodgers and Hammerstein which was then adapted in the form of the movie by the same name.
Written in a signature 3/4 time signature through the track, this song may sound pretty easy on the ears – but songs can be deceptive. While the chords are not too tricky to learn, the chord changes happen pretty much after every few words, and multiple times in a single line – so you'll have to learn to switch from one chord to another fairly quickly. But once you grasp that, playing this track will be a breeze since the first and the second verses and the chorus follow the same chord progression.
9. The Times They Are A-Changin' by Bob Dylan
Bob Dylan's vault is packed with timeless gems that showcase his unparalleled songwriting genius. "The Times They Are A-Changin" from the Nobel laureate's 1964 album of the same name is one such song. With its roots in Irish and Scottish folk music and a strong message calling for change, the song still strikes a chord with the listeners more than half a century after its release.
Not surprisingly, this Dylan composition ended up inspiring scores of renditions, including some by musical heavyweights like The Byrds, Tracy Chapman, Billy Joel, Bruce Springsteen, and Nina Simone.
This is an easy guitar song that has a waltz time signature of three beats per measure. You can get through most of the track with some beginner-friendly guitar chords in a ¾ strumming pattern. The chord progression is also fairly straightforward and cycles throughout the verses. The Times They Are A-Changin' is easily one of the most popular songs in 3/4 time signature.
10. Everybody Hurts by R.E.M
When famous rockers R.E.M composed the poignant tear-jerker "Everybody Hurts," they wanted to comfort young souls battling depression with a clear and evocative, life-affirming message. The song's honesty, simplicity, and relatability have earned it a permanent spot on most rankings and best-ever lists, including Q magazine's "1001 Best Songs Ever" and Blender's "Greatest Songs Since You Were Born."
The track's time signature is three quarter-note beats per measure with a 1-2-3, 1-2-3 rhythm. And it's perfect for those who are new to fingerstyle. Barring a couple of tricky sections, everything from the riff and verses to the chorus is well within reach of new guitarists. We are linking up tabs to get you started.
11. Lucy in the Sky with Diamonds by The Beatles
Pick any song out of Beatles' repertoire, and you've got yourself a masterpiece but one of the elements that set "Lucy in the Sky with Diamonds" apart from others is its unusual time signature. The opening, verses, and pre-chorus are all in ¾ but change to the simple quadruple meter during the chorus. This 1967 classic is said to have been inspired by John Lennon's son's school drawing but has long drawn a fair amount of speculation as having cryptic references to drugs, especially the title's acronym L-S-D.
The time signature and the elusive lyrics are not the only unorthodox elements in this song. Propelled by a trippy, psychedelic vibe, the song features not one but three different keys from A major in verses, B-flat Major bridge, to G Major in chorus parts. The surrealistic factor is further amped by a Lowrey organ and a drone effect thanks to an Indian tambura.
The song was later covered by Elton John in 1974, who believed it to be "one of the best songs ever written." This particular rendition featured Lennon's backing vocals and guitar work, becoming a chart-topping hit in the U.S. and Canada.
12. Kashmir by Led Zeppelin
A song as iconic as the band behind it, Led Zeppelin's "Kashmir" is the ultimate crowd pleaser! With its intense lyrics, captivating string melody, and one of the most iconic riffs ever played, "Kashmir" has and continues to inspire musicians from across the globe. In fact, the entire band feels that this single is one of their greatest achievements and showcases the best of what they have to offer.
Interestingly, none of them ever visited the place the song is named after. A drive traversing through a lonely stretch of the Sahara desert in southern Morocco inspired frontman Robert Plant to come up with this eight-and-a-half-minute-long masterpiece.
For the guitar parts, Jimmy Page chose to tune to Celtic or DADGAD tuning. The varied rhythmic meters contribute to "Kashmir's" uniqueness. While the vocals and drum work are in the feel of quadruple meter, Page's guitar goes in triple meter or ¾.
13. Down in the Valley by Johnny Cash
This traditional American folk ballad about incarceration has been recorded by many big names in music, including Patti Page, Connie Francis, Darby and Tarlton, Jo Stafford. But the version we shall be talking about here is by Country legend Johnny Cash. Cash's signature baritone and subtle guitar create a simple yet magical piece of music. Playing-wise, it cannot get easier than this! You only need to know three chords-C major, G major, and D major to play this song.
The only thing you'll need to pay close attention to is the ¾ strum pattern. So you'll be strumming chords in groups of three beats instead of the usual four. A neat little trick to get familiar with strumming in triple meter time signature is to strum the first beat of every measure a little louder than the other two.
14. Piano Man by Billy Joel
In "Piano Man," Billy Joel chronicles his real-life experiences playing the piano at a bar in Los Angeles from 1972 to 1973 following a commercially dismal debut album performance. From Joel's 1973 album of the same name, the beautiful track ended up becoming his breakthrough hit.
The enduring classic kicks off with a jazzy piano solo accompanied by a generous arrangement consisting of a harmonica, acoustic accordion, mandolin, bass, and drums. The ballroom vibe of the song is in part due to the waltz time signature of ¾.
Since its release, the song has become a permanent feature at Joel's live gigs and made it to the Library of Congress's National Recording Registry for its "cultural, historical, and artistic significance."
15. Kiss from a Rose by Seal
Seal's hugely popular and only chart-topping hit, "Kiss from a Rose," is a mesmerizing song written in triple meter. From the British singer-songwriter's second studio album, the single became a global sensation, cracking the top 10 in several countries and fetching him three Grammys.
The song's meaning is still shrouded in mystery, having attracted multiple interpretations, with none of them accepted or rejected by the singer. Now Seal's earth-shattering vocal performance might be hard to emulate but instrumentally it's not as challenging. It sounds melodically complex, but there's a simplified way to play it on an acoustic.
You'll need a capo on the 4th fret and a bunch of easy chords- Cmaj7, D, E, Em, A, and G. All chords are pretty doable, and so is the strum pattern. Check out the tabs above and add this one to your song bank right away!
16. Dreams by The Allman Brothers Band
Released over two decades ago, "Dreams" by the Allman Brothers Band still sounds as fresh as it did when it first came out. Written by Gregg Allman in ¾ time, this underrated marvel will make a great addition to any guitarist's setlist thanks to slide guitar genius Duane Allman's breathtaking slide solo.
Everything from Gregg Allman's somber vocals and Hammond organ performance, Duane's fluid guitar work, and solid bassline fell into place brilliantly to create this jazzy, waltz-y masterpiece.
Once you're done listening to the original, do check out Molly Hatchet's rockier cover, which goes in a 4/4 time signature.
17. Are You Lonesome Tonight by Elvis Presley
Make way for one of Elvis Presley's most loved tracks! "Are You Lonesome Tonight" was originally written by Roy Trucks and Lou Handman in 1926 and was recorded by many industry bigwigs before the release of Presley's definitive version in 1960.
After coming back from serving in the US Army, Presley began working on new materials but was suggested by his manager to record the classic. Presley obliged and recorded the song in a soul-baring, ballad style, which was a departure from his usual sound. And like most other songs in the early '60s, Presley's rendition was also recorded in ¾ meter.
Presley's emotionally intense performance was welcomed by fans and critics with open arms. It enjoyed a phenomenal run on the charts and sold over 2 million records.
18. Mull of Kintyre by Paul McCartney and Wings
Even after exiting the legendary Beatles, Paul McCartney's career did not slow down a bit. He swiftly formed the Wings with his wife Linda McCartney, drummer Denny Seiwell, and ex-Moody Blues guitarist Denny Laine and started producing amazing music.
Released in 1977, "Mull of Kintyre" was the band's biggest hit and the first track to clock over 2 million copies in sales. The song was penned as a tribute to the scenically stunning headland of the Kintyre peninsula in Scotland, also known as "Mull of Kintyre," where the McCartneys had a Farm.
The song has a Scottish folksy feel and a ¾ rhythm. It became an astounding success in the UK as the number one single around Christmas and stayed put top of the charts for nine whole weeks.
19. Mr. Bojangles by Jerry Jeff Walker
An interesting encounter with a street performer in a New Orleans jail inspired outlaw country music icon Jerry Jeff Walker to pen "Mr. Bojangles", a pseudonym used by the drifter to hide his identity from the cops. The man kept everyone in the cell entertained first by narrating a heart-rending tale about the death of his dog, followed by a tap dance to cheer his audience.
Walker's bittersweet lyrics aptly captured the spirit of this homeless man who was grieving the death of his beloved dog and would dance "for drink and tips." The song has a ¾ waltz time signature, powered by a playful tune thanks to a pedal steel guitar and honky-tonk piano.
The song was released in 1968 but became a mainstream success after getting covered in a folk-rock version by the Nitty Gritty Dirt Band in 1971. The band's cover raced to number 9 on Billboard Hot 100. Since then "Mr. Bojangles" has also been covered by many famous artists in fascinatingly different styles, including Sammy Davis Jr, Whitney Houston, Nina Simone, Bob Dylan, and Elton John.
20. I'm So Lonesome I Could Cry by Hank Williams
Elvis Presley once called this 1946 classic the saddest song ever! The emotionally moving "I'm So Lonesome I Could Cry" was released by Hank Williams way back in 1949. Honest and spare, the track reflected William's heartbreak over his disintegrating marriage.
It's incredible how popular the song became, considering it was released at a time when anything remotely melancholic was viewed as B-side fodder for its limited appeal. This Williams classic was also parked in B-side to the bluesy "My Bucket's Got a Hole in It" but charted all the way to number 4 on the country rankings.
This ¾ time signature song also happens to be the oldest song on Rolling Stone's list of 500 Greatest Songs of All Time, a testament to its timelessness. We'd also love you to check out some fantastic covers of this composition by Elvis Presley, Johnny Cash, Dean Martin, and Terry Bradshaw.
Final Thoughts
Learning how to play in a variety of time signatures is a great way to grow your skills as both guitarist and a musician. Not only does it open up countless more songs for you to learn, but also fires up your creativity to write songs in different formats. We hope this blog gives you plenty of interesting 3/4 guitar songs to learn. Happy playing!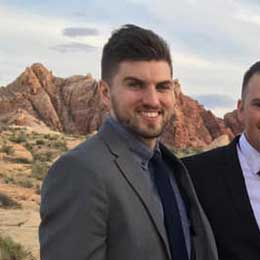 My name is Chris and I've had a passion for music and guitars for as long as I can remember. I started this website with some of my friends who are musicians, music teachers, gear heads, and music enthusiasts so we could provide high-quality guitar and music-related content.
I've been playing guitar since I was 13 years old and am an avid collector. Amps, pedals, guitars, bass, drums, microphones, studio, and recording gear, I love it all.
I was born and raised in Western Pennsylvania. My background is in Electrical Engineering, earning a Bachelor's degree from Youngstown State University. With my engineering experience, I've developed as a designer of guitar amplifiers and effects. A true passion of mine, I've designed, built, and repaired a wide range of guitar amps and electronics. Here at the Guitar Lobby, our aim is to share our passion for Music and gear with the rest of the music community.