A 4/4 is one of the most popular time signatures around, used in songs from across all kinds of genres. The biggest reason for that is that it's a very stable rhythm pattern, both to play and to follow as a listener.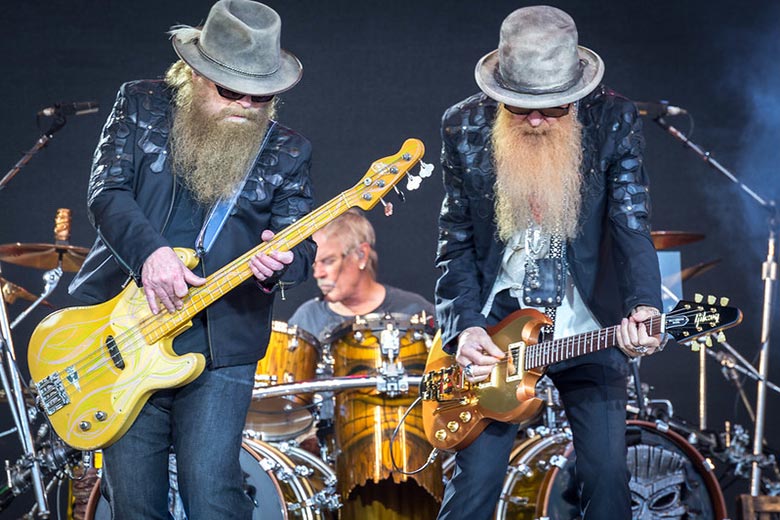 And if you're looking for a list of songs played in 4/4, then you've come to the right place! Today, we're sharing 20 popular songs in 4/4 time signature from across many genres, be it rock, disco, pop, metal, grunge, and more. Scroll down for the full list!
20 Popular Songs in 4/4 Rhythm
1. We Will Rock You by Queen
At the end of one of their gigs, members of the famous British rock band were stunned when the crowd started chanting a classic football anthem in unison. With an aim to recreate the same mercurial vibe in each of their live concerts, the band composed two of the most iconic anthems of all time-"We are the Champions" and "We Will Rock You."
The latter is hands down the most engaging song by a rock band that relies more on body percussion than instruments to power its phenomenally catchy tune.
It is incredibly easy to figure out this track's rhythm, which is in the most common meter of 4/4. It goes in a recurring 4 beat pattern in cycles of four. Stomp, stomp, clap, rest, stomp, stomp, clap, rest.
2. Seven Nation Army by The White Stripes
From the moment the bass drop kicks off this catchy garage rocker by the White Stripes, you know you're in for a treat! A lively tune in 4/4 meter, simple yet groovy drumbeat, fantastic guitar riffs, and Jack White's raspy vocals have placed "Seven Nation Army" in the league of all-time fan favorites.
The song is hailed as one of the best to come out of the 2000s decade! It enjoyed a solid run at the charts and won many accolades, including a Grammy for the "Best Rock Song" category.
Fun fact – the iconic bass intro was a combination of White's Kay Semi-Hollow Guitar and a whammy pedal to distort and lower the pitch down an octave. Now that's some inventive playing right there!
3. Highway to Hell by AC/DC
What makes AC/DC's breakthrough hit "Highway to Hell" such an adrenaline-pumping fare? Every element from Ben Scott's epic vocals to Angus and Malcolm Young's devilishly awesome guitar riffs and Phil Rudd's blood-thumping drum-work came together brilliantly in creating this generational song.
The song was written jointly by the Young brothers and Scott to vent out their frustration of always being on the road. Interestingly, the band had a highway in mind while penning down the song Canning Highway in Australia that housed many of Scott's favorite haunts and hotels.
Like most rock classics, this too goes in a time signature of 4 beats per bar in a mid-paced tempo. You can count it out easily 1, 2, 3, 4/ 1, 2, 3, 4, so on and forth. The legendary Young brothers are known for belting out jaw-dropping guitar work, and this song is no exception. We've got some great tabs and tutorials linked up above to get you started.
4. Smells Like Teen Spirit by Nirvana
The music starts with a smashing guitar riff that's become one of the most recognizable in the history of rock! It would be no exaggeration to call "Smells Like Teen Spirit" one of the '90s most ubiquitous rock anthems that exalted Kurt Cobain to legend status and made Nirvana a household name.
Even three decades later, this grunge cornerstone is enthralling fans and only recently clocked over a billion streams on Spotify. The track is in 4/4 time signature with the guitar part repeating after 4 counts. Cobain's iconic riff has been built around four power chords in a syncopated sixteen note. It can easily be mastered by guitarists of all skill levels.
5. Stayin' Alive by The Bee Gees
4/4 rhythm was so widely used in the disco hits of the '70s that it came to be known as four-on-the-floor music and 1977 earworm "Stayin' Alive" is perhaps the best example of this style of music.
The Bee Gees' criminally catchy and spunky song became a staple at the nightclub and party scenes, transforming the band into disco royalty. Check out John Travolta's iconic walk from the opening credits of Saturday Night Fever with the groovy track playing in the background.
6. Sweet Child O' Mine by Guns N' Roses
There's a reason this influential track strikes a chord with anyone who hears it! Since its release, "Sweet Child O 'Mine developed a legacy that appeals to people of different age groups and musical tastes. In fact, every budding guitarist dreams of acing Slash's breathtaking intro riffs and killer solo while hoping to channel an ounce of his magnetic stage aura.
Not surprisingly, the song has become a part of almost every best of and rankings list, with Guitar World placing it 37 on "100 Greatest Guitar Solos" and number 3 on Blender's "500 Greatest Songs Since You Were Born."
It is written in a steady 4/4 time, and while Slash's famous intro and solo are more suited for players of advanced level, rhythm can be easily tackled by anyone confident of basics. You can start by learning the chords in an open position in a straightforward strum pattern and slowly working your way up. Sweet Child O' Mine is easily one of the most popular songs in 4/4 time signature.
7. Photograph by Ed Sheeran
Every time I hear Ed Sheeran's "Photograph," it hits home on an emotional level. Bittersweet lyrics that describe the turmoil of being apart from your partner are wrapped in a spell-binding tune and Sheeran's tender vocals. A win-win formula that keeps you hooked from start to finish!
The track was released in Sheeran's 2015 album x and enjoyed a remarkable chart performance, cracking the top five in many countries. Sheeran plays the song in 4/4 meter and is heard using DADGAD tuning in the live performances to give the tune somewhat of a folksy, Celtic edge.
Sheeran has a knack for using basic chords and simple chord progressions and making them sound heavenly. The simplest way to play "Photograph" would be using a capo on the 2nd fret and playing open chords once you've learned that you can explore the palm-muted strumming, arpeggio, and other percussive tricks he employs in the original.
8. Gimme Shelter by The Rolling Stones
Easily one of the darker, intense, and emotionally layered songs from Rolling Stones' vault, "Gimme Shelter" condemns war, race riots, political assassinations, and all that's wrong with the world. The pain and anguish of the lyrics are amplified by Jagger's aching voice and goosebumps-inducing guest vocals by Merry Clayton.
Accompanying the powerful vocals are Keith Richards' bluesy licks and stunning melodies. The critically acclaimed song was ranked as number 13 on Rolling Stones' 500 Greatest Songs of All Time list.
The song is a great example of an Open E composition. It'll be a good idea to explore the E major scale first before attempting Richard's chords and shapes. This way, you'll be able to make quick transitions that the song demands.
9. One Love by Bob Marley
Like pop and disco, most reggae is built around 4/4 meter, where the second and fourth beats are accentuated in each measure. In fact, Reggae style can only be played in either 4/4 or 2/4 time signature. Take Bob Marley's "Jammin," you can clearly feel the pulse on the second and the fourth beats. "One Love" is another excellent example of a 4/4 rhythm. The soul-stirring song was composed by Marley as a call for change and an appeal for peace and harmony in the world.
10. Uptown Funk by Mark Ronson ft. Bruno Mars
What happens when you combine Mark Ronson's music shaping skills with Bruno Mars' charismatic vocals? You get a solid groover that's been rocking the dance floor since 2014. Energetic and infectious funky marvel "Uptown Funk" almost always pops up wherever there's a crowd ready to party!
Its boogie, funky vibe has made it an international success and the biggest commercial hit of both Ronson and Mars' career, including winning them a Grammy for nothing less than the Record of the Year!
The song is composed in a 4/4 time and sounds fantastic on an electric as it does on an acoustic. If you're wondering how to get started with this one, check out its brilliant acoustic cover by a talented singer-guitarist. Trust me! You'll be reaching for your guitar before you know it!
11. Here Comes the Sun by The Beatles
If I had to pick just one Beatles song to play on a loop till eternity, I'd go for this one. Bright and magical, "Here Comes the Sun " stands out not just sonically but also because it is written by not the main songwriting duo of John Lennon and Paul McCartney but the band's guitarist George Harrison. Sure, Lennon-McCartney wrote the band's biggest hits, but Harrisson's invaluable contribution cannot be overemphasized.
When it comes to playing, it is a tricky one! Take the time signature, even though most of it is in 4/4, at the end of each chorus, it goes 11/8 + 4/4 + 7/ 8. In the second half, the rhythm gets even more complex. It's challenging, but with patience and practice, the results will be well worth your time!
12. Dust in the Wind by Kansas
Fans of fingerpicking, add this classic to your repertoire if you haven't already! Released in 1977 by American progressive rock group Kansas, "Dust in the Wind" is a sparse, spell-binding acoustic masterpiece. Heartfelt lyrics, beautifully intricate fingerstyle, befitting vocals make it a song for the ages.
The track is written in a standard meter of four beats per measure and is an excellent pick for intermediate and advanced players to take a crack at. The good news is once you've figured the chord progression and the basic fingerpicking pattern, it cycles throughout the song.
13. Whole Lotta Love by Led Zeppelin
Jimmy Page's inventive, earth-shaking riffs had entire songs built around them. The career-defining riff in "Whole Lotta Love" took shape while sailing on a houseboat on the River Thames in the summer of 1968. So epic was this creation of Page's that it became widely known as one of the greatest guitar riffs of all time!
This 4/4 rhythm single, alongside Page's bluesy guitar work, also featured pretty sensational lyrics and vocals by Robert Plant and some top-notch drumming by John Bonham. Led Zeppelin's first hit in the U.S., "Whole Lotta Love," contributed immensely in kickstarting their mainstream journey, and the rest, as they say, is history! If you're looking for 4/4 time signature songs this is one of my personal favorites.
14. Eruption by Van Halen
Even though it's used by more than 90% of songs ever composed, 4/4 meter can get as harmonically and melodically complex as you want it to. Built around this "common" time signature is an instrumental rock piece that features one of the most explosive, mind-bending solos in the history of music! Released in 1978, "Eruption" showcases the awe-inspiring genius of Eddie Van Halen that changed the sound of rock music forever.
It wasn't the first time someone employed the two-handed finger tapping, but it certainly had never been used this way before! The incendiary solo has since become a rite of passage for anyone who wants to prove their guitaring skills.
15. Another Brick in the Wall, Part 2 by Pink Floyd
You're looking at one of the most iconic songs which with its critique of the rigidity of the traditional education system made history and continues to inspire us to not be just "another brick in the wall." The protest anthem written by Pink Floyd's bassist Roger Waters was made more potent in its message delivery by getting an entire school choir to record the verses. Everything from the steady disco-esque 4/4 pulse, a sing-along chorus, and a great guitar solo ensured the song got the attention it deserved. Here's a fantastic tutorial to help you learn the guitar parts in the song.
16. I'm a Believer by The Monkees
Millennials might be more familiar with SmashMouth's rendition of this pop classic, which was used as the soundtrack for popular animated flick Shrek. But this fun tune was first released way back in 1966 by the Monkees and yet sounds astonishingly fresh and contemporary! No wonder it became an instant hit, conquering charts and hearts the world over.
The song was written by Neil Diamond who wanted to rope in country singer Eddy Arnold to record it. He was pretty taken aback when the composition was handed over to the Monkees instead by prominent music publisher Don Kirshner.
The band's version brought a burst of danceable energy to its listeners and managed to clock over 10 million physical copies in sales—a feat achieved by just a handful of singles in history. The crowd-puller goes in 4/4 time and can be played with just four basic chords G, C, D, and F.
17. Beat It by Michael Jackson
The next song on the list needs no introduction, for it is as iconic as the man behind it! With "Beat It," Michael Jackson forayed into rock and took the world by storm! The catchy single was a delicious mix of the King of Pop's foot-tapping pop with elements of arena rock. Not only that, but it also featured a memorable guitar solo by none other than the legendary Eddie Van Halen.
The song has been composed in the common time of 4/4. Listen to it closely. You would be able to tell that it goes 1, 2, 3, 4, over and over, quickly, in a repeatable pattern.
18. Have You Ever Seen the Rain by Creedence Clearwater Revival
On a cursory listen, this 1971 CCR single might seem like a song describing a downpour on an otherwise sunny day. However, fans have speculated it to be John Fogerty's take on the impending break up of the band and how, despite the riches and fame, the members were sad and lost. Some even think the lyrics draw a parallel to Vietnam War and the "rain" hints at the shower of bombs from the sky.
Whatever your interpretation may be, the song poignantly conveys how bright and sunny moments of your life can be suddenly downcast by something unpleasant and unexpected. It was re-released five decades later and proved its timelessness yet again by reaching no.1 on Billboard's Rock Digital Song Sales Chart, the first CCR track to do so!
19. Sharp Dressed Man by ZZ Top
Released by ZZ Top in 1983 as part of their album 'Eliminator', 'Sharp Dressed Man' is the kind of song you'd definitely want as part of your setlist. Its steady 4/4 rhythm and heavy riffs will make any rock fan's head go bobbing up and down. Plus, it features a sensational solo for you to display your guitar chops with!
Even better, the power chords are pretty easy to grasp, and so is the rhythm pattern. You'll be playingF5, Eb5, and C5 for its intro riff, which keeps showing up periodically throughout the sone, while the verses will involve playing Cm, Bb, F, and G. A solid, fun, dependable track for any occasion.
20. A Tout Le Monde by Megadeth
Every metal fan worth his/her salt has heard 'A Tout Le Monde' by the metal giants Megadeth. This contemplative and poignant song, while being appreciated for its composition, was also a subject of controversy upon its release. People felt that its lyrical content and music video encouraged self-violence, and was banned by MTV. This has been categorically denied by Mustaine, who said that he wrote it as a tribute to his mother.
However, the track's solid 4/4 rhythm, melodic quality, and performance still garnered a faithful following over the years, and it still continues to be a much-loved track by the iconic band.
4/4 Time Signature Explained
If you count to 4, then you just counted one bar of 4/4/ rhythm! Simply put, a 4/4 time signature means that there are 4 quarter note beats in a single measure. Counting in a 4/4 song would go "1,2,3,4,1,2,3,4,…" and so on. All the notes in each bar should always add up to 4 quarter notes. Having said that, a 4/4 song can be in any tempo, from the slowest to incredibly fast (you'll find out soon enough as you scroll down). Widely considered the standard time signature, this rhythm is also called 'four on the floor'! That's because it's the easiest beat to dance to.
While 4/4 beat is one of the most popular in western popular music, that doesn't mean that it's the default standard rhythm across the world. In fact, if you listen to Flamenco music, you'll find a majority of songs in 3/4 and 6/8 time signatures as well.
Final Thoughts
We hope you enjoy listening to (and learning to play!) this list of 4/4 guitar songs shared here. I know that 4/4 time signature may not feel uber-cool to some musicians who are more interested in the odd, quirkier rhythm patterns. However, it's always a good idea to be strong in your fundamentals, that's the beauty of learning the rules before you break them! If you're looking for songs in some more unconventional patterns, then do take a look at our articles on the 20 songs in 3/4 time, 16 songs in 2/4 time, and 20 songs in 6/8 time. Happy learning!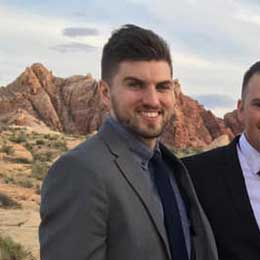 My name is Chris and I've had a passion for music and guitars for as long as I can remember. I started this website with some of my friends who are musicians, music teachers, gear heads, and music enthusiasts so we could provide high-quality guitar and music-related content.
I've been playing guitar since I was 13 years old and am an avid collector. Amps, pedals, guitars, bass, drums, microphones, studio, and recording gear, I love it all.
I was born and raised in Western Pennsylvania. My background is in Electrical Engineering, earning a Bachelor's degree from Youngstown State University. With my engineering experience, I've developed as a designer of guitar amplifiers and effects. A true passion of mine, I've designed, built, and repaired a wide range of guitar amps and electronics. Here at the Guitar Lobby, our aim is to share our passion for Music and gear with the rest of the music community.