Jerry Fulton Cantrell Jr. is best known as the founder and lead guitarist of the grunge band Alice In Chains. He is credited with many big hits such as "Rooster", "Would?", "Man in The Box" as well as many others. Although his longtime friend and frontman Layne Staley often co-wrote the lyrics with him, Jerry Cantrell is considered the group's main creative engine.
The blonde grunge cowboy has also excelled in a solo career, with the milestone albums Boggy Depot in 1998 and Degradation Trip Volumes 1 & 2 in 2002. Cantrell has collaborated with many phenomenal groups and artists over the years such as Ozzy Osbourne, Pantera, Metallica, Pearl Jam, The Cult, Stone Temple Pilots, Danzig, Glenn Hughes, Duff McKagan, Deftones, and many others.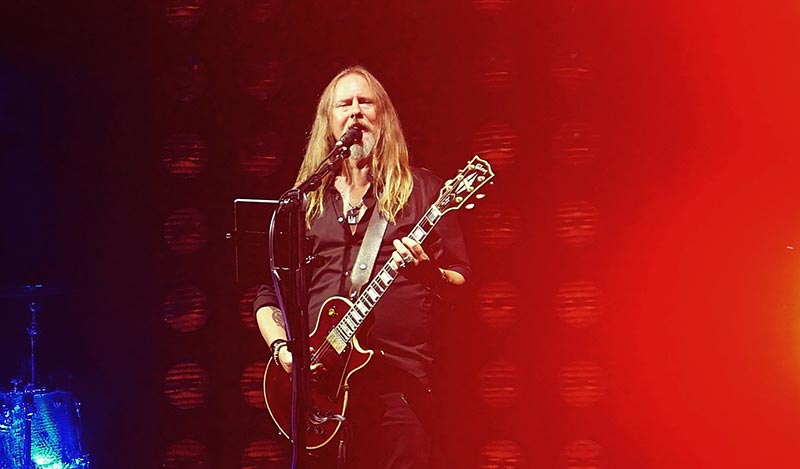 Due to Cantrell's early influences, heavy metal nuances in the music of Alice in Chains made the group prominent among the similar grunge/alternative rock bands that belonged to the Seattle music scene. However, his musical spectrum also stands out with elements of blues and country, which can also be heard on his first solo album.
What Guitars Does Jerry Cantrell Play?
Jerry Cantrell is known for playing G&L Rampage guitars as well as becoming a devoted player of Gibson Les Paul Custom guitars. His most notorious G&L Rampage guitar is known as "Blue Dress" which got its nickname from its sticker graphic of a pin-up girl wearing a blue dress.
See the full list of the most notable Jerry Cantrell guitars and gear below.
G&L Rampage "Blue Dress"

| | |
| --- | --- |
| Finish | Yellow/ Golden |
| Years Used | 1984 to 1994 |
The first guitar on the list is the G&L Rampage "Blue Dress", one of two guitars from his teenage days. This instrument was bought in a shop in Dallas where Jerry worked. This model is credited with defining the grunge sound of Alice In Chains. It got its nickname "Blue Dress" because of the picture of a pin-up girl behind the bridge with three stickers behind the strings.
A few years ago, the G&L company released a limited series of Rampage copies of Jerry's original guitar with a picture of the pin-up girl. This series has 50 guitars, all have Jerry's signature, and are all sold out. Today the price of a replica ranges from $3,500 and up, and it is accompanied by a certificate.
The company responsible for the production of this legendary six-string is known for its founders (Leo Fender and George Fullerton). George even once said it was the best guitar he had ever invented. This piece of catalog looks like a Fender Stratocaster, but it has a narrower waist, and the contours are more pronounced behind the body. The guitar is of minimalist workmanship with a Seymour Duncan JB single bridge humbucker controlled by a single button. The body is made of maple wood with a double-cutaway shape, it has a Kahler tremolo, an ebony fingerboard, maple neck. A very small number was made from the period 1984-1990 before production was discontinued. Today, this guitar is in Jerry's possession, but it is out of use due to the small cracks on the back of the model.
This guitar can be seen in the music video for the song "Man in the Box" and "Sea of Sorrow".
G&L Rampage "No War"

| | |
| --- | --- |
| Finish | Natural/Natural Color |
| Years Used | 1984 to 1994/ Present |
Another guitar that has a special place among Jerry's equipment is the G&L Rampage "No War". It was bought after "Blue Dress" in the same store in Dallas. He rarely used this particular piece, mostly as a replacement, because according to the specifications, it is the same as "Blue Dress" only with a different beige finish. However, as the years went by, Jerry would add different stickers and customize the guitar regularly. It features a sticker that reads "No war" on top of the American flag. Jerry used "No War" as a dropped Db tuned guitar in his live performances for the songs "We Die Young," "Dam That River," and other Alice In Chains songs that used this same tuning. The original guitar is in Jerry's home, and he still uses replicas of this guitar at his solo concerts as well as at "Alice In Chains" performances.
Gibson Les Paul Custom Shop "D-Trip"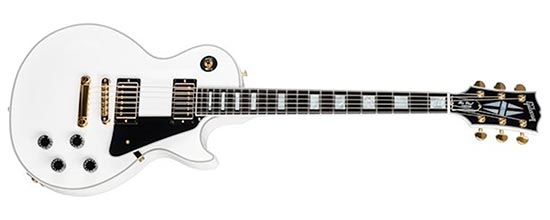 | | |
| --- | --- |
| Finish | White/Black Drawn Dots |
| Years Used | Unspecified to Present |
This guitar also occupies a special place in Jerry's collection. Cantrell received it as a gift from the Gibson company during the golden years of Alice In Chains (although they were not golden as far as the members of the group are concerned). In addition to this guitar, he received three more, which makes a total of 4 new pieces from this manufacturer in his possession.
The body originally had a white finish which was later customized with hand-drawn black dots. Most of this guitar is original Gibson parts, except for the bridge, which was replaced around 2007 when the studio recording of the album "Black Gives Way to Blue" began. Of course, Jerry was then largely putting the Motor City bridge on all his six-strings.
This is the most historically important piece from his Gibson collection because it is credited for the process of creating the album "Degradation Trip". During that period of creation, Jerry locked himself in his house for 4 months in which he rarely bathed and shaved. Jerry didn't even buy his own food as others would take care of this particular task. Needless to say, he was mentally exhausted. The result was 25 songs that he later selected for various projects.
What is interesting though, is that this model, which was initially white, had numerous burns from cigars and a flight lamp at the end of that creative process, as well as numerous scribbles and words that cannot be recognized due to poor image resolutions of this guitar available to the public. The headstock was broken during the 99-00 period but was not changed while Jerry composed songs on it, but was only later repaired during the tour.
Gibson Les Paul Custom Shop

| | |
| --- | --- |
| Finish | Red |
| Years Used | 1992 |
Another piece from the Gibson collection is the custom-made red Les Paul. The specifications of this model are those of a modified Custom LP. While most of it features all original Gibson parts, like the gold-plated pickup covers and neck, Jerry would change the bridge as he did with all his guitars. This six-string was used as a substitute for the one previously described and can be heard in the recordings of the "Black Gives Way to Blue" album from 2009.
Gibson Les Paul Custom Shop

| | |
| --- | --- |
| Finish | Black |
| Years Used | 1992 to Present |
Another Gibson Les Paul Custom acquired during the '90s, this guitar is still in prime conditions today due to its little use, except during the period of creating songs from the album "Black Gives Way to Blue". As with the previously described Gibson models in Jerry's possession, this guitar is original in all parts except the bridge pickup. Mahogany body, one-piece neck of the same material, with a black finish on the body, neck, and headstock.
Gibson Les Paul Custom Shop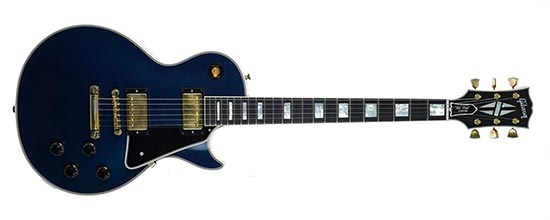 | | |
| --- | --- |
| Finish | Blue |
| Years Used | 1992 to Present |
Fourth guitar from the Gibson store. Acquired during the 90s, this particular piece of the catalog is in excellent condition today with its original parts other than the bridge pickup. What is uncharacteristic of Gibson models is that the body has a blue striped finish. Jerry used this model occasionally during the '90s on live performances, so this six-string was on vacation until 2013 when the "The Devil Put Dinosaurs Here" tour began.
It's fair to note that these four special Les Paul guitars would later inspire Gibson to introduce Jerry Cantrell's own signature model, and his face of course, as the one of an ambassador along with Peter Frampton.
Partscaster/Boogie Bodies
| | |
| --- | --- |
| Finish | White |
| Years Used | 1980 to 1990 |
Very little is known about this guitar, rumor has it that Jerry made it himself in the early 80s while working in a Bodies' guitar shop. He picked up the neck of the guitar in that shop before ensembling it to a spare body that was laying around. He built it in his school in wood cutting classes. In those classes, he shaped the body of the guitar and the contours. The material from which this guitar was made is still unknown. Based on the available images we see a single humbucker from an unknown manufacturer and Kahler tremolo. Jerry did not use this guitar in performances or production. Interestingly enough, it was used as a prop in the music video "Them Bones", which indicates that this guitar is a purely sentimental value for him from his younger days.
Warmoth/Boogie Bodies Telecaster
| | |
| --- | --- |
| Finish | White |
| Years Used | 1990 to 1991 |
This instrument is another hybrid monster from "domestic production". It was often used as a backup guitar by the previously described G&L Rampage during the period 1990/91. The body of the six-string is a telecaster with a light blue finish, while the neck is made of maple, with a headstock resembling a Stratocaster. It has, as on the Rampage models, single humbucker and Kahler tremolo. There are several stickers and doodles made on the body. Due to the poor resolution of the available images, it is very difficult to distinguish what is written on them except "Who Fart" and "Layne". We'll have to wait for Jerry to figure it out for us one day. Until then, this special model remains among the legendary in Jerry's collection.
Earnie Ball Music Man EVH Signature

| | |
| --- | --- |
| Finish | Opaque God |
| Years Used | 1992 to 1993 |
We already know the story of the late Eddie Van Halen being generous when it came to his guitars. Eddie donated the guitar that Dimebag Darrell was buried with and several replicas of his legendary guitars to other musicians around the planet. Interestingly enough, Jerry Cantrell also received one. It is a Music Man EVH Signature guitar as a gift from Eddie during a joint tour from 1991 to 1992 that lasted 6 months. Eddie, a guitar virtuoso himself, saw great potential in Jerry and Alice In Chains, which at the time was just drawing its star in the music sky. So much so, that Eddie himself gave Jerry another guitar with a gold finish. According to some stories, the instrument ended up in the hands of thieves during these tours. In 2018, during the tour, Jerry took out a stolen guitar near the end of the concert and told a short story about how two unknown guys found his six-string and returned it. Jerry performed the song "Rooster" in their honor.
Cantrell used this guitar very briefly during the 1992-1993 tour on live performances before the piece was "retired". This model consists of a body made of basswood, it has a blue finish with a maple neck, two pieces of humbucker made by DiMarzio and Floyd Rose tremolo. Today, this model is known as the "Axis".
Popular Related Article: Rundown of Dimebag Darrel's Most Famous Guitars
G&L ASAT Deluxe

| | |
| --- | --- |
| Finish | Sunburst |
| Years Used | 1990 to Present |
The real mystery, however, is around this guitar as there is no record of him using it. His friends and acquaintances who have known him for years claim that Jerry often used this guitar during recording sessions, especially for pure guitar tone without distortion. The base of the guitar body is made of mahogany with a thin layer of maple that is finished in the form of a flame, two humbuckers by Seymour Duncan, a maple neck, and according to some stories, it has another model like this, but with a rosewood fretboard.
G&L ASAT Classic

| | |
| --- | --- |
| Finish | Natural Sunburst |
| Years Used | 1996 to Present |
Another G&L model called the ASAT Classic is considered to be based on the original Broadcaster, which Leo Fender made in the 1950s as the first electric guitar model for mass production with a full body and single cut. Of course, G&L modified the original model from the 50s using basic materials such as maple and rosewood but with a flatter fretboard radius and large frets and of course 3 single-coil pickups of their original production. Many claim that Jerry did not change anything only on this six-string, but unfortunately, that information has not been confirmed to this day.
Popular Related Article: Overview of Adam Jones Guitars and Gear
1965 Mosrite Ventures

| | |
| --- | --- |
| Finish | Blue Metallic |
| Years Used | 1993 to 1996 |
The Mosrite unique cut had been forgotten in the 80s, but it was eventually brought back to life when the alternative way swept over America in the 90s with Grunge leading the way. It seemed as if every Seattle musician would have one of these stellar pieces in their arsenal. Cantrell was no exception, but instead of Univox, he got himself an original vintage Mosrite. This guitar can be seen in Jerry's hands in the video for the song "What the Hell Have I".
Otherwise, it is rarely used in public. This model, which began to be made back in 1965, has a reverse-style double-cutaway body with a blue metallic finish, slim neck with zero-fret, and steel guide nut. It also features some of Mosrite's trademarks such as low-speed frets and a singular vibrato and bridge, proprietary fat single-coil pickups. "The Ventures" headstock with a honey-colored finish, is perhaps what made the brand most appealing in comparison to its competition. While nowadays these types of guitars are considered as collectible gems, the Mosrite is without a doubt a one-of-a-kind piece for any catalog, valued at $4500.
PRS SC245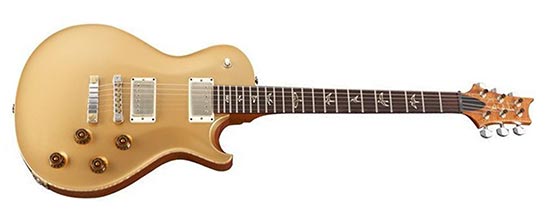 | | |
| --- | --- |
| Finish | Golden |
| Years Used | 2009 to Present |
The Paul Reed Smith SC245, with a single-cut, is another gem in Jerry's collection. It has a carved maple top, mahogany back, mahogany neck with rosewood fretboard. The bridge is made of aluminum and brass, it has two humbuckers, two volume buttons, and two buttons for tone switch.
Jerry uses this guitar at the performances when performing in his collaborations, notoriously, he played it live with Slipknot's own Corey Taylor.
Dean Michael Schenker Signature Retro

| | |
| --- | --- |
| Finish | Black/ White |
| Years Used | 2000 to Present |
Jerry is an avid fan of Dean guitars primarily because the late Dimebag Darrell was a close friend of his. This signature model consists of a V-shaped mahogany body, with also a mahogany neck, C-shaped neck profile, rosewood fingerboard, frets pearl dot inlays, Grover tuners, nickel hardware, Tune-o-Matic-style bridge, stop bar tailpiece, Dean DMT Design bridge, and neck pickups, two volumes, one tone, 3-way selector switch, and the finish is black & white.
Since he has not been seen in public with this guitar at performances, it is assumed that he uses it privately in his studio or for practice. However, this particular piece is known to have some sort of sentimental value since it was inspired by some of Darrell's special models.
Popular Related Article: Randy Rhoads Full Guitar and Gear Rundown
Gibson Flying V 2018

| | |
| --- | --- |
| Finish | Cherry |
| Years Used | 2018 to Present |
Jerry acquired this boutique monster after signing an exclusive contract with Gibson in January 2020. The model is from 2018, the body is made of solid mahogany wood, with gloss nitrocellulose finish, aged cherry color, the neck is made of mahogany, the neck profile is slim taper, with 22 cryogenically treated frets and acrylic inlay dots.
As for the hardware, the material is nickel, the bridge is aluminum tune-o-Matic, the tailpiece is an aluminum stop bar, the controls are two volume knobs, one master tone, one toggle switch. Jerry has not used this guitar in public appearances yet, but with the new contract comes responsibility towards Gibson sponsors, so we expect to see him playing some shows any time now.
Gretsch G6131MY-CS Malcolm Young "Salute" Jet
| | |
| --- | --- |
| Finish | Natural |
| Years Used | 2017 to Present |
The Gretsch company made this model in honor of Malcolm Young from AC/DC, who used this guitar during his 40-year career. The body is a double mahogany cutaway with a lacquer finish, the neck is the same as a mahogany lacquer finish, with a white neck binding, ebony fingerboard, the controls have a master volume button and a master tone. The bridge is Space Control, hardware finish is nickel and gold.
Jerry got this guitar from his friend Mike Tempesta, and he used it during the production of Alice In Chains' 2018 album "Rainier Fog", especially on the songs "Fly" and "Maybe" from that album. He also took pictures with this guitar for the cover of "Guitar World" magazine.
Gibson SG Standard

| | |
| --- | --- |
| Finish | Cherry Red |
| Years Used | 2020 |
Featuring a slim taper mahogany neck and a bound rosewood fingerboard, the mahogany body features deeply sculpted body scarfing. The nickel-plated hardware includes a classic-style Tune-O-Matic bridge and keystone tuners. It also has two-tone buttons and two for volume, as well as two humbuckers. It has a long tenon 19th fret neck joint. This model was recently used by Jerry, more precisely it was announced that Jerry Cantrell from January 2020 the new ambassador of the Gibson company and the exclusive promoter of the SG model.
Guild JF30 and D50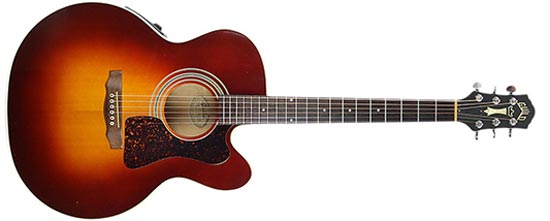 | | |
| --- | --- |
| Finish | Natural/Sunburst |
| Years Used | 1995 to Present |
After electric guitars, we have finally reached the acoustic ones. Considering that Alice In Chains was one of the main grunge projects, the fact that they might turn to an acoustic set in the early 90s came as an unexpected surprise to many. That being said, there are few acoustic guitars that Jerry uses. When Jerry was a boy, he wanted an electric guitar for Christmas, but his father bought him an acoustic one with nylon strings, so there is a good chance that the D-50 was one of his very first six-strings.
The Guild JF30 features a jumbo-shaped body with a single-cutaway design, and a maple body at the back and sides, while the front part is made of spruce (soundboard). The guitar's finish sports the natural color of its wood, the front part is lighter while the side is and back are darker. The bridge section is equipped with an ebony bridge and a bone saddle. Guild installs Fishman under-saddle pickup and endpin preamp onto this model, so we can assume that Jerry most likely did not change this model and that it contains the original parts. The neck is made of a single mahogany piece, which is topped with a 20-fret ebony fingerboard.
This model was made as a competition to Martin guitars, so its quality is unquestionable. This guitar can be seen on the live album "MTV Unplugged: Alice In Chains".
Another model from the same manufacturer Guild is the D50 model. This guitar is an "Antique Sunburst" model, including a Sitka spruce top, solid Indian rosewood back and sides, ebony fingerboard, and bridge, with a nitrocellulose finish.
According to some information, this particular piece was not used during the filming of MTV Unplugged: Alice In Chains, although there is some unconfirmed information that it was on set as a backup for the JF30.
Gibson Hummingbird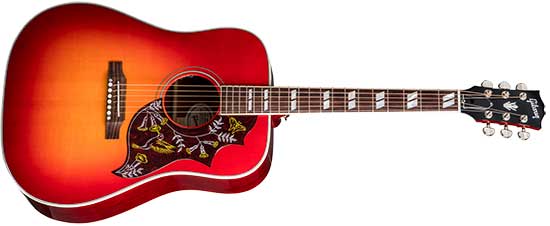 | | |
| --- | --- |
| Finish | Sunburst |
| Years Used | 2020 to Present |
Cantrell started using this acoustic guitar after signing a contract with Gibson. Despite his longtime association with Guild, there's no doubt that the future will see him use this Hummingbird for its warm tones.
Now Cantrell will certainly give some grim folky spin as his years in Alice In Chains will influence it. The body of this model is made of mahogany top and back, however, it has a base made out of Sitka spruce, with a nitrocellulose finish and sunburst effect, as well as a rosette around the hole. The neck is also made of mahogany wood, with a rosewood fingerboard. The Hummingbird's enlarged lower body allows bright tones to mash smoothly with lower notes in a surprisingly classic yet unseen fashion, this accounts for the Hummingbird and its status as one of Gibson's flagship acoustics.
Last year, Cantrell introduced the new rendition of the Hummingbird and took it for a spin. During the interview, Jerry told Gibson TV about his plans to make some deep tunes in-studio with it, so the only thing left to do is wait.
Table Showing the Guitars Jerry Cantrell Used at Each Point of His Career
| Make | Model | Color/Finish | Years |
| --- | --- | --- | --- |
| Gibson | Les Paul Custom Shop "D-Trip" | White/Black Drawn Dots | Unspecified to Present |
| Partscaster | Boogie Bodies | White | 1980 to 1990 |
| G&L | Rampage "Blue Dress" | Yellow/Golden | 1984 to 1994 |
| G&L | Rampage "No War" | Natural color | 1984 to 1994/Present |
| Warmoth | Boogie Bodies Telecaster | White | 1990 to 1991 |
| G&L | ASAT Deluxe | Sunburst | 1990 to Present |
| Earnie Ball | Music Man EVH Signature | Opaque Gold | 1992 to 1993 |
| Gibson | Les Paul Custom Shop | Red | 1992 to Present |
| Gibson | Les Paul Custom Shop | Black | 1992 to Present |
| Gibson | Les Paul Custom Shop | Blue | 1992 to Present |
| Mosrite | 1965 Venture | Blue Metalli | 1993 to 1996 |
| Guild | JF30 and D50 | Natural, Sunburst | 1995 to Present |
| G&L | ASAT Classic | Natural Sunburst | 1996 to Present |
| Giffin | Les Paul Baritone | Golden | 2000 to Present |
| Dean | Michael Schenker Signature Retro | Black/White | 2000 to Present |
| PRS | SC245 | Golden | 2009 to Present |
| Gretsch | G6131MY-CS Malcolm Young "Salute" Jet | Natural | 2017 to Present |
| Gibson | Flying V 2018 | Cherry | 2018 to Present |
| Gibson | SC Standard | Cherry Red | 2020 to Present |
| Gibson | Hummingbird | Sunburst | 2020 to Present |
Jerry Cantrell Amplifier Overview
And now, onto guitar amps. Like many musicians know, good sound equals a good connection between guitar and amplifier to produce the highest quality sound. Throughout his career, Jerry has used many amps to shape that punk, hard rock, metal, and indie rock mix we call grunge sound today.
Marshall JCM800 Amp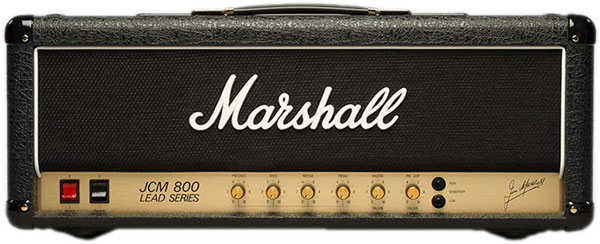 Years Used: 1992 to Present
Jerry Cantrell started his music career with the Marshall JCM800. This amp is known for its simplicity. Thanks to EQ settings with basic functions, this amplifier can be used for various genres.
Jerry used the Marshall amplifier during the production of Alice In Chains' first two albums "Facelift" and "Dirt" as well as during live performances during the album promotion. Since these are masterpieces, it is obvious that the Marshall amp did the job. However, it is important to know that this amplifier was modified by the famous Reinhold Bogner, who later on worked closely with Jerry to make his Bogner line of amplifiers.
Bogner Amps Shiva/Alchemist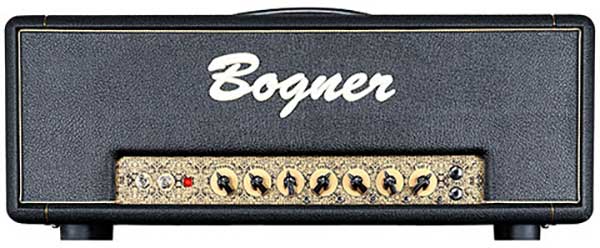 Years Used: 1992 to Present
Jerry is a devoted Bogner player, primarily this Shiva model, Jerry has collaborated with Reinhold Bogner since the production of Alice In Chains' first album. Reportedly, Cantrell and Bogner modified a Marshall amplifier to achieve a harder and extra crispy sound when recording. Jerry liked this so much that in later years he started using Bogner amplifiers as his main rig box. The Shiva model has 80 watts, two channels with reverb powered by two amp tubes, that only make for a more potent projection on stage.
Bogner Alchemist is the second from the Bogner line of amplifiers, which Jerry uses extensively. Like Shiva, the alchemist is a two-channel amplifier, the first channel is good for those blues sounds it has gain, treble, mid, bass, volume crunch mode, variable bright, and deep switch controls. The second channel has gain, treble, mid, bass, volume, variable bright, and mid-shift controls. While the Shiva operates at 80 watts, the Alchemist is at 40 watts.
Uberschall Head is another Bogner production amplifier, 120 watts, two foot-switchable channels with gain, bass, middle, treble, volume, and presence controls. It has a tube-buffered FX loop and fiber-optic display. He rarely uses it.
Mesa/Boogie Dual Rectifier Prototype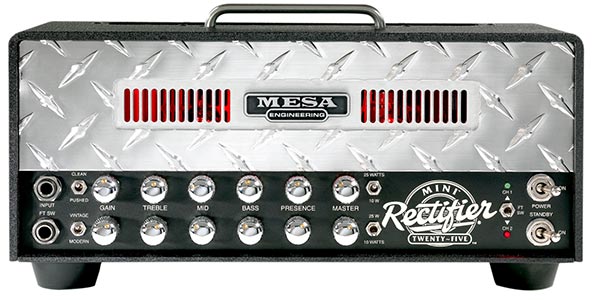 Years Used: 1992 to 2000
This model of the amplifier was used in the production of the album "Dirt". The interesting bit though, is that Mesa started mass production only after 1992, which shows that most likely this was a prototype, given that Jerry praised this brand after that, it is clear that the Riff Lord marketing helped the company break into the market.
Compared to today's Mesa Boogie Dual Rectifier that Jerry used at the time, it had two channels (Today's models have three), the wattage is unknown, it is assumed that as a prototype it had a power of at least 50 watts, of other specifications, it has loop effects, channel assignable rectification with rectifier tracking, and a tuner out with mute option.
Fender Twin Reverb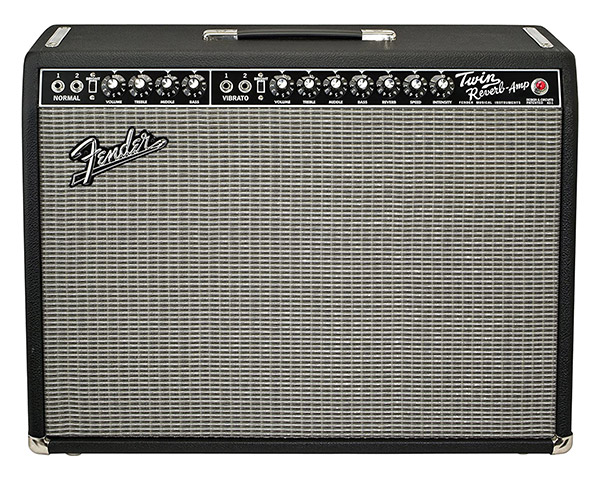 Years Used: 1994 to Present
The legendary Fender Twin Reverb is seemingly a must-have for all guitar heroes, Jerry Cantrell ain't no different, it's been used in almost every record with his name and signature, most memorably Alice in Chains' 1994 studio installment Jar of Flies. There's a slight deviation from the path that Alice In Chains drove on their first two albums, it featured not only a cleaner sound, but it lingered on the ethereal and anchored paced tempos, all of these new traits were achieved with this amplifier. This is an 85-watt amplifier, it features four 6L6 "Groove Tube" four 12AX7 and two 12AT7 lamps in the preamp, two 12-inch Jensen C-12K speakers, with two channels normal and vibrato.
Marsha Amp
Years Used: 1990 to Present
This amp was personally made by the famous amp guru Dave Friedman for Jerry in two models "Mad" and "Pissed" because Jerry needed a little more overdrive effect that no amp manufacturer had in the '90s. Not much is known about the specifications of this amplifier except that it is known that Dave Friedman bases his modified amplifiers on Marshall amplifiers hence the name Marsha.
Peavey 5150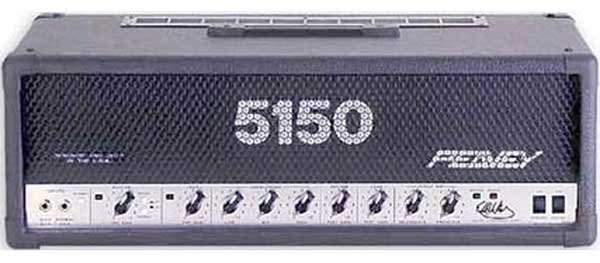 Years Used: 1991 to 1992
Along with some of his most beloved guitars, this amp was a gift from Eddie Van Halen to Jerry. Apart from the sentimental value, Jerry rarely used this amplifier.
Jerry Cantrell Pedals and Effects Overview
As for guitar effects, Jerry has used many during his career, the most famous of which are the Wah pedal, the Rotovibe pedal, and the Buff Puff. Of the Wah pedals, we single out the Dunlop GCB-95, which is most likely modified, the Dunlop JH-1 famous model popularized by Jimi Hendrix, then the Dunlop DB-01 Dimebag Darrel model and the Jim Dunlop JC-95 his signature model, which has been on the market since, the only one he uses in his live performances. Among other pedals, he used Dunlop Rotovibe, Digitech Whammy Pedal, Dunlop Heil Talkbox, Ibanez TS808HW Tube Screamer, ISP Decimator, MXR EVH Flanger, MXR Bass Octave Plus, and many others.
Wrap Up
As one of the most brilliant musicians in the last thirty years, Jerry Cantrell has made a name for himself both as a founder of the Seattle Grunge movement that swept America during the 90s, and as one of the most influential guitarists of his generation. All the same, Cantrell has been overshadowed by other prominent guitar and popular peers of his time. However, recent years have seen Jerry finally earning the recognition he deserves. In 2004, the Alice in Chains founder was ranked as one of the hundred Heavy Metal Guitarists of All Time by Guitar World Magazine. After the loss of Layne Staley, Jerry Cantrell became the epitome of resilience, powering his grief through music and tributes. He's been a figure and representative for coming generations, hence his constant collaborations with other artists like Ozzy Osbourne, Pearl Jam, Heart, and Duff McKagan. Certainly, an overlooked talent with enormous impact, Cantrell's music has undoubtedly kept Rock 'n' Roll very much alive.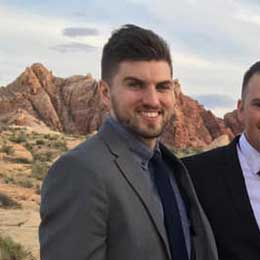 My name is Chris and I've had a passion for music and guitars for as long as I can remember. I started this website with some of my friends who are musicians, music teachers, gear heads, and music enthusiasts so we could provide high-quality guitar and music-related content.
I've been playing guitar since I was 13 years old and am an avid collector. Amps, pedals, guitars, bass, drums, microphones, studio, and recording gear, I love it all.
I was born and raised in Western Pennsylvania. My background is in Electrical Engineering, earning a Bachelor's degree from Youngstown State University. With my engineering experience, I've developed as a designer of guitar amplifiers and effects. A true passion of mine, I've designed, built, and repaired a wide range of guitar amps and electronics. Here at the Guitar Lobby, our aim is to share our passion for Music and gear with the rest of the music community.