Since the turn of the 20th century, black musicians have pioneered and developed numerous musical genres and done it all while battling racism. With resilience, emotionally compelling songwriting, and distinctive playing style, every generation of black guitarists reduced the struggles and paved the way for the one that followed.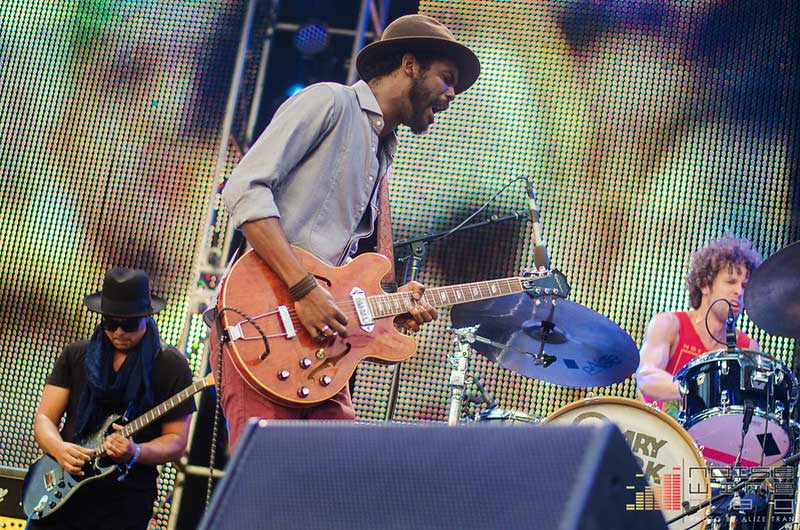 Here are 25 prolifically talented and famous black guitarists who broke the mold and changed music forever.
1. Jimi Hendrix
| | |
| --- | --- |
| Date of Birth | 27 November 1942 |
| Birthplace | Seattle, Washington, U.S. |
| Bands | The Jimi Hendrix Experience, Curtis Knight and the Squires |
Hailed unequivocally as one of the greatest guitarists of all time, Hendrix has had a massive role in shaping modern guitar playing. His rare ability at blurring genres gave the world unforgettable gems in the form of "Purple Haze," "The Wind Cries Mary," and "Hey Joe."
Jimi Hendrix picked up his first guitar at fifteen and never looked back. Before forming The Jimi Hendrix Experience group, the trailblazing guitarist played with bands the Ohio-based Isley Brothers, Little Richard, and Curtis Knight and the Squires. Hendrix's climb to the top began in 1966 when he delivered three chart-conquering hits in a short span of time.
The rock icon's headlining performance at the 1969 Woodstock continues to inspire generation after generation of guitarists. Jimi Hendrix's life on earth tragically ended at twenty-seven years, but his inventive electric licks and fluid solos will stay alive in our collective consciousness. I say "earth" because I am sure he is busting out mesmerizing riffs right now, in some other multiverse.
2. Chuck Berry
| | |
| --- | --- |
| Date of Birth | 18 October 1926 |
| Birthplace | St. Louis, Missouri, U.S. |
| Bands | Chuck Berry |
Very few guitarists command the kind of respect and admiration that Chuck Berry did and still does. Dubbed "Father of Rock 'N' Roll," Berry paved the way for African American guitarists (Jimi Hedrix included) through his flamboyant stage presence, the quirky "duck walk," and incendiary guitar solos.
Berry was born in a middle-class neighborhood to a well-knit family proud of his feats. He worked as a janitor and a factory worker. His interest in music was quite different from his siblings. While they listened to blues and R&B, Berry was more into boogie-woogie, stomp, swing, and jump blues. He looked up to jump blues guitarist T-Bone Walker and jazz guitarist Lonnie Johnson and used many of their tricks in his style.
Berry embarked on the road to stardom with 1955 hit single "Maybellene." A racy and upbeat take on the American folk tune "Ida Red." His discography could best be described as a delightful blend of hillbilly, stomp, rock, and roll. Berry's most loved single is the enduring and deeply personal "Johnny B. Goode." The song helped him achieve something he always wanted: blurring the racial divide by bringing black and white audiences together.
3. Sister Rosetta Tharpe
| | |
| --- | --- |
| Date of Birth | 20 March 1915 |
| Birthplace | Cotton Plant, Arkansas, US |
| Bands | The Jordanaires |
Arkansas-born Sister Rosetta Tharpe was known for infusing traditional gospels with electric guitar. Her energetic guitar playing, distinctive vocal delivery, and secular lyrics didn't go down well with the churchgoers but made her a sensation among the more liberal-minded.
She was a virtuoso, and her guitar playing was way ahead of its time. Tharpe loved belting out melody-rich urban blues paired with distortion, fast-paced minor pentatonic shapes, double stops, and triplets.
Many believe that Tharpe deserved way more recognition than she got in her lifetime. Besides her powerful music, her biggest achievement was inspiring a legion of future icons like Chuck Berry, Elvis Presley, Johnny Cash, Eric Clapton, Keith Richards, and numerous others. If you're unfamiliar with this legend's work, be sure to check out her hits: "This Train," "Didn't It Rain," and "My Journey to the Sky."
4. Robert Johnson
| | |
| --- | --- |
| Date of Birth | 8 May 1911 |
| Birthplace | Hazlehurst, Mississippi, U.S. |
| Bands | Robert Johnson |
At seven months long, Robert Johnson's music career was even shorter than that of Jimi Hendrix. His fascinating fingerstyle, delta blues, passionate vocals, and compelling songwriting were captured in the form of 29 recordings between 1936 and 1937. Johnson was hailed as a guitar wizard who laid the foundation for modern lead guitar playing through his counter melodies and adaptation of boogie-woogie style piano riffs on a Gibson acoustic.
Robert Johnson died mysteriously at the age of 27, but the precious treasure of songs inspired legends like Hendrix, Muddy Waters, Bob Dylan, and Keith Richards, among many others. Johnson's phenomenal dexterity and the mysterious habit of practicing in graveyards inspired the myth that he made a deal with the devil to acquire his talent.
If you want to sample the genius of Robert Johnson, check out "Cross Road Blues," "Sweet Home Chicago," and "I Believe I'll Dust My Broom" from his repertoire.
5. B.B. King
| | |
| --- | --- |
| Date of Birth | 16 September 1925 |
| Birthplace | Berclair, Mississippi, U.S. |
| Bands | The B.B. King Blues Band |
Who knew the African American boy born on a Berclair cotton plantation and raised by his maternal grandmom would one day become the figurehead of the contemporary blues movement? B.B. King's lead guitar prowess was driven by technical sophistication and was highly expressive.
Techniques like string bending, vibratos, staccato picking, and the famous "B.B. Box" scale were central to King's style and can be heard in 75 hits that he delivered from 1951 to 1992. Singles such as "Three O'Clock Blues." "Sweet Sixteen," "The Thrill is Gone," and "Never Make a Move too Soon" are staples by King that every aspiring blues guitarist dreams of emulating.
BB King was a thorough professional and remained highly active on the music circuit till the very end. For many years, King's packed touring schedule required him to perform up to 300 nights a year. He fondly referred to his trademark guitars, black variants of Gibson ES-335, as "Lucille" and even wrote a song about them.
6. Albert King
| | |
| --- | --- |
| Date of Birth | 5 January 1893 |
| Birthplace | Indianola, Mississippi, US |
| Bands | The Groove Boys, The Harmony Kings |
Albert King, B.B. King, and Freddie King were not related, but the trio was famously known as the "Three Kings of the Blues Guitar." Albert's 1923 birth meant that he preceded the other blues legends in terms of seniority. However, in popularity, B.B. King would easily beat the former.
Albert King never had to rely on any antics to grab attention. His no-fuss showmanship was built on skillful upside-down guitaring, a smooth voice, and a staggering 6 ft and 7 inches tall frame. As left-handed, King would position his guitar upside down to bring the thicker strings on top and thinner strings at the bottom. He would then use his left hand to strum.
Besides flipping his guitar, King would often use alternate tunings and the slide guitar technique. His inventive style influenced several guitar heroes, including Jimi Hendrix, Derek Trucks, Eric Clapton, and Joe Walsh. He currently occupies the 13th spot on Rolling Stone magazine's list of "100 Greatest Guitarists of All Time", and deservedly so.
Also Read: Most Talented Left Handed Guitarists Ever
7. Elizabeth Cotten
| | |
| --- | --- |
| Date of Birth | 5 January 1893 |
| Birthplace | Chapel Hill, North Carolina, U.S. |
| Bands | Elizabeth Cotten |
An unsung guitar hero, Elizabeth "Libba" Cotten, was born in 1893 to a music-loving family but had to face many hardships in her early life. She was only eight when Cotten's family hit financial troubles, forcing her to drop out of school and take up work as domestic help.
With her resilience and dedication, Cotten bounced back and was the proud owner of a guitar by the age of 12. Her most recognizable tune, "the Freight Train," and dexterous and emotional guitar left a lasting impact on the roots and folk music community and inspired countless musicians. Cotten's playing style was so unique that it got a name of its own: Cotten Picking.
Being naturally left-handed, Cotten would have trouble playing a standard right handed-guitar. To avoid restringing, she devised a clever fingerpicking technique where she played the bass lines with her fingers and the melody with her thumb. She was easily one of the most underrated guitarists who deserved far more recognition than she got in her lifetime.
8. Prince
| | |
| --- | --- |
| Date of Birth | 7 June 1958 |
| Birthplace | Minneapolis, Minnesota, U.S. |
| Bands | The Revolution |
With his funky guitar playing, falsetto crooning, and infectious pop hooks, Prince captured hearts across the globe and sold over 100 million records. His musical journey began with a piano at the age of seven. By fourteen, he was part of a band and had already mastered guitar and drums. The multi-instrumentalist that he was, Prince could play virtually every instrument required in his songs. And he would often be seen playing a host of instruments in his live gigs.
When Prince started, his music was restricted to funk and soul, but he soon began adding more genres to forge a unique sound of his own. In his prolific career, Prince composed over 500 songs (some claim over 1000) with eclectic instrumentation, themes, and genres.
As a guitarist, his groovy rhythm game became the bedrock for his dramatic solos driven by a flurry of notes, wailing bends, and fuzzy tones. All of which can be sampled in pieces like "Purple Rain," "Bambi," and "Joy in Repetition." Prince is, without a doubt, one of the most famous black guitarists of all time.
9. Bo Diddley
| | |
| --- | --- |
| Date of Birth | 30 December 1928 |
| Birthplace | McComb, Mississippi, U.S. |
| Bands | Bo Diddley & Company |
Ellas McDaniel, aka Bo Diddley, was pivotal in bridging blues and rock and roll. His most famous invention, the Bo Diddley Beat, was a two-measure, hambone-inspired syncopated rhythm that found many takers in rock, hip-hop, and pop. Through this Afro-Cuban-inspired groovy guitar playing, Diddley single-handedly redefined jazz, blues, and rock and roll.
Until the age of 18, a violin was Diddley's weapon of choice. However, the rhythmic and euphoric music he came across at the local Pentecostal church made him switch to guitar. Diddley's violin-enriched childhood sure played a crucial role in creating his signature rhythm, where he replaced bowing with fast scratching of strings. To make ends meet, he worked two jobs and busked on the streets.
His repertoire and playing style has modeled after John Lee Hooker, Muddy Waters, and Louis Jordan. In 1954, Diddley recorded his iconic eponymous track for Chess Records and never looked back.
10. Memphis Minnie
| | |
| --- | --- |
| Date of Birth | 3 June 1897 |
| Birthplace | Tunica County, Mississippi, U.S. |
| Bands | Memphis Minnie |
If you think black male guitarists had it tough, imagine what it would have been like for an African American woman guitarist navigating the music industry in the early 20th century. Black women not just had to battle racism but also gender stereotypes.
The immensely talented self-taught blues guitar icon was born Lizzie Douglas but was better known as Memphis Minnie. Douglas ran away at 13 to busk on the streets of Memphis. She was discovered by a talent scout who worked for Columbia Records. Within a year, Douglas had rebranded herself as "Memphis Minnie" and recorded her famous tune "Bumble Bee."
In her thirty-year-long career, Douglas built an enviable repertoire of 200 songs, including the poignant country blues track "When the Levee Breaks" and bluesy "Me and My Chauffer." This blues icon's guitar, vocal, and songwriting talent became a source of inspiration for prominent musicians like Bonnie Raitt and the legendary rock band Led Zeppelin.
11. Slash
| | |
| --- | --- |
| Date of Birth | 23 July 1965 |
| Birthplace | Hampstead, London, England |
| Bands | Guns N' Roses |
Slash was born in London in 1965 to an African-American mother and a British father. As a child, he was influenced by the music of bands like Cream and Led Zeppelin and the legendary Jeff Beck, who inspired him to pour in up to 12 hours of practice every day towards mastering the instrument.
As the axman of Guns N' Roses, he became the driving force behind many of the band's hits. Fast legato, wah pedal-infused tones, and masterful blending of minor and major pentatonic allowed him to go from melodic to fiery with exceptional ease.
It wouldn't be an exaggeration to assume that rock-loving soul on the planet is familiar with Slash's work thanks to enduring hits "Sweet Child O' Mine," "Welcome to the Jungle," and "Paradise City." His jaw-dropping skill has earned him a place on Time magazine's list of "The 10 Best Electric Guitar Players of All Time," next only to Jimi Hendrix.
GNR peaked in the '90s when hair metal theatrics were being passed over for grittier grunge sound. With a glam appearance but hard-hitting riffage, Slash offered the best of both worlds to the crowd.
12. Muddy Waters
| | |
| --- | --- |
| Date of Birth | 4 April 1913 |
| Birthplace | Issaquena County, Mississippi, U.S. |
| Bands | Muddy Waters Blues Band |
Hailed as the architect of modern Chicago blues, Muddy Waters has had a far-reaching influence on many young guitarists. Many of whom feature on this list. He amplified blues and made it more relatable. His template helped icons like Chuck Berry to bring blues to the mainstream audience.
Waters' musical journey began with learning and playing harmonica and the guitar. The Delta blues legend Robert Johnson had made quite an impression on Waters. His affinity for blues also came from growing up surrounded by working-class blacks and their daily struggles.
Throughout his decades-long career, Waters belted out many hits, which later became standards not just in blues but also in rock music. The legendary rockers Rolling Stones named their band after one of Waters' songs. Meanwhile, bands like Led Zeppelin and AC/DC made no secret of Waters' influence on their songwriting. Muddy Waters is certainly one of those black guitarists that everyone should know about.
13. Albert Collins
| | |
| --- | --- |
| Date of Birth | 1 October 1932 |
| Birthplace | Leona, Texas, U.S. |
| Bands | Albert Collins and The Icebreakers |
The Iceman, The Razor Blade, and The Master of the Telecaster Albert Collins had many names given to him by his fans for his incomparable blues guitar style. With his lengthy solos, a fast flurry of notes, bends, speedy hammer-ons, vibrato, and phrasing, Collins cemented his status as a Texas blues giant. He also stood out for relying heavily on high capos and the unusual tuning of open F minor (F-C-F-Ab-C-F).
As a child, Collins started out with jazz piano before being introduced to bluesy licks by his cousin, who happened to be none other than the legendary guitarist Lightnin' Hopkins. Collins' showmanship was as natural and organic as his guitar-playing style. He loved engaging with the crowd.
Collins was often cited by Stevie Ray Vaughan and Jimmie Vaughan as a source of inspiration. Hear the magic of the ice-picker by checking out the instrumental fan favorite "Frosty" from his 1965 album The Cool Sound of Albert Collins.
Also Read: Most Famous Female Guitarists of All Time
14. Nile Rodgers
| | |
| --- | --- |
| Date of Birth | 19 September 1952 |
| Birthplace | New York City, U.S. |
| Bands | Chic |
Nile Rodgers and his signature Stratocaster, who he nicknamed "The Hitmaker," transformed the disco and pop landscape of the '80s. His prolific career as the co-founder of the disco band Chic, jangly riffs, and "chucking" guitar style have fetched him multiple Grammys and a place on the Rock and Roll Hall of Fame.
Before he took up the guitar at 16, Rodgers was already quite proficient at playing the clarinet and the flute. The man loved experimenting with various instruments, styles, and genres. In fact, Chic's vibrant and cross-pollinated sound had a lot to do with Rodgers having spent a fair share of his early years playing with African, jazz, Latin, Persian, and Boogaloo bands.
Rodgers consistently reinvented the band's sound and, in the process, created wildly popular dance hits like "Everybody Dance," "Le Freak," and "I Want Your Love." Even today, at the age of 70, Rodgers spends his time performing and collaborating and has no plans of hanging his boots anytime soon.
15. Tosin Abasi
| | |
| --- | --- |
| Date of Birth | 7 January 1983 |
| Birthplace | Washington D.C., U.S. |
| Bands | Animals as Leaders |
Not every guitarist on this list belongs to the blues or rock and roll scene. Meet prog metal guitarist extraordinaire and founder of djent band Animals as Leaders, Tosin Abasi.
Born in 1987 to Nigerian immigrant parents, Abasi is a complete natural at the guitar. So much so that when he first picked up the instrument at a friend's place, he was able to belt out rudimentary riffs and licks with astounding ease. Abasi's stint as the lead guitarist for Animals as Leaders saw him enthrall the crowd with a double thumb-picking technique and the use of seven and eight strings guitar.
After spending years collaborating with Ibanez and other guitar brands, Abasi jumped into the guitar-making game himself with Abasi Concepts. When he's not dazzling us with his heavy and melodic solos, Abasi can be found fueling his creativity by practicing Yoga and Transcendental Meditation.
16. Freddie King
| | |
| --- | --- |
| Date of Birth | 3 September 1934 |
| Birthplace | Gilmer, Texas, U.S. |
| Bands | Freddie King |
Together with B.B. King and Albert King, Freddie King formed the "Three Kings of Blues." His voice was as unique as his guitar-playing style. King crooned with gusto and whipped out bluesy electrified licks with astonishing intensity. Incidentally, King was one of the first black musicians not to let race dictate who he picked up as his backing performers. King's style and overall aura resonated strongly with the younger crowd.
Like many blues guitarists of that era, King came from humble beginnings. He was born in 1934 on a farm in Gilmer, Texas. Things turned for the better in the 1960s when he landed a record deal with Federal Records and released chart climbers "Have You Ever Loved a Woman" and "Hide Away."
Acting as a bridge between Texas Blues and Chicago Blues with a heavy dose of his intuitive playing style thrown into the mix, King cemented his place as a guitar legend. In 2011, King was placed 15th on Rolling Stone magazine's list of "100 Greatest Guitarists of All Time."
17. Tracy Chapman
| | |
| --- | --- |
| Date of Birth | 30 March 1964 |
| Birthplace | Cleveland, Ohio, U.S. |
| Bands | Tracy Chapman |
The trailblazing musician is as great a songwriter as she is a guitar player. Her soul-stirring acoustic ballads draw inspiration from the socio-political climate and personal experiences. Chapman's most recognizable tune, "Fast Car," tells the tale of a person striving to break the vicious cycle of drugs and alcohol to make it big in life.
Chapman's early years were spent in Cleveland, Ohio, where she had to deal with frequent racial attacks and bullying. The unpleasant episodes inspired the songwriter in her. Chapman had her first ukulele by the age of three, took up the guitar next, and was already writing ballads by the time she turned eight.
The four-time Grammy winner is a champion of human rights who frequently performs at non-profit events to raise funds for the downtrodden and disenfranchised. Having had a difficult childhood, Chapman strongly believes in spreading social awareness. My favorite from her vault is the 1988 political anthem "Talkin' 'bout a Revolution." A simple yet evocative melody with lyrics powerful enough to stir a revolution.
18. John Lee Hooker
| | |
| --- | --- |
| Date of Birth | 22 August 1912 |
| Birthplace | Tutwiler, Mississippi, U.S. |
| Bands | John Lee Hooker |
Five-time Grammy award winner John Lee Hooker was a groundbreaking guitarist. There are no two ways about it. As a Delta Blues icon with a vast repertoire, Hooker is pretty much ground zero for any aspiring blues guitarist. His powerful voice, coupled with an inventive boogie rhythm and foot-tapping percussion, prompted people to call Hooker a "one-man orchestra."
As a child of a Baptist preacher, Hooker had an orthodox upbringing where he and his ten siblings were only allowed to listen to spiritual songs. At the age of 14, Hooker ran away from home, working as a factory worker while also performing at bars and clubs in Detroit's black neighborhoods. A demo landed him a record deal, and the world finally got a taste of Hooker's talent with the release of his best-selling "Boogie Chillen" in 1949.
The cleverest in Hooker's bag of tricks was his ability to adapt to the evolving music landscape. While his early discography is steeped in Mississippi Delta Blues, later albums are more rock-oriented. My favorite picks from Hooker's catalog are "Boom Boom," "I'm in the Mood," and "Dimples."
19. Elmore James
| | |
| --- | --- |
| Date of Birth | 27 January 1918 |
| Birthplace | Richland, Holmes County, Mississippi, U.S. |
| Bands | Elmore James |
Elmore James came from a sharecropping family and went on to become one of the most singer and blues guitarists in the post-war era. His prodigious talent became apparent when James started composing music and playing one-stringed diddley bow at the young age of 12.
His trademark slide guitar technique impacted the style of many guitar deities across genres. From blues guitarists like B.B. King and Chuck Berry to rock guitarists like Jimi Hendrix, Frank Zappa, and Brian Jones have all cited James as a major inspiration. Meanwhile, James is believed to have drawn heavily from Robert Johnson's style and technique, who he toured the Mississippi Delta with as a teenager.
James passed away from a cardiac arrest at the age of 45 but left behind a rich legacy packed with gems like "Dust My Broom," "The Sky is Crying," and "It Hurts Me Too."
20. Buddy Guy
| | |
| --- | --- |
| Date of Birth | 30 July 1936 |
| Birthplace | Lettsworth, Louisiana, U.S. |
| Bands | Buddy Guy |
Famously described as "the best guitar player alive" by Eric Clapton, Guy's tale of success is as inspiring as his guitar playing. Like fellow guitar icon Elmore James, Guy was born to sharecroppers, and his childhood was spent picking cotton and playing a two-string diddley bow. In his early career, Guy worked as a session guitarist for other musicians like Muddy Waters and Koko Taylor.
Competition in the blues scene was intense in the '60s, and a few producers dismissed Guy's flamboyance and hugely distorted electric solos as noisy. Nevertheless, his vitality and creative blending of Avant rock, jazz, and blues reached the mainstream audience with the blues revival in the late '80s and early '90s.
The eight-time Grammy Award-winning blues guitarist entered his 85th year in 2022 as active in the music scene as he ever was.
21. Charlie Christian
| | |
| --- | --- |
| Date of Birth | 29 July 1916 |
| Birthplace | Bonham, Texas, U.S. |
| Bands | Benny Goodman Sextet and Orchestra |
Jazz wasn't as guitar-centric and bebop-y till Charlie Christian came along. The mild-mannered musician's electric guitar and single-string technique stretched his influence far beyond modern jazz and swing to pop. Like few others on this list, Christian shot to stardom came after his untimely death from tuberculosis at the young age of 25. But man, did he make all those years count!
For most of his rather short career, Christian played as a part of Benny Goodman's sextet and orchestra. He is often credited with glorifying the guitar as a solo instrument and setting in motion events for the development of the lead guitar.
Christian's electric solos and improvisational style paved the way for pioneers like Eddie Cochran, Jimi Hendrix, B.B. King, Chuck Berry, Carlos Santos, and many others. The legacy Christian created in two years; many cannot emulate in a lifetime.
22. Tom Morello
| | |
| --- | --- |
| Date of Birth | 30 May 1964 |
| Birthplace | New York City, U.S. |
| Bands | Rage Against the Machine, Audioslave |
In the 2000s, a black guitarist of Kenyan-American mixed ancestry shot to fame for his unique style and tones. Tom Morello's stints as the lead guitarist of popular bands like Rage Against the Machine, Audioslave, and solo acoustic act, The Nightwatchman put him on the map as someone who wasn't afraid to experiment and dissect guitar even further than it already has been.
Not surprisingly, this rock giant occupies the 40th spot on Rolling Stone magazine's 100 Greatest Guitarists of All Time. Alongside wooing the crowd with incendiary solos, fascinating chords, tapping, and creative picking, Tom Morello is a feisty political activist ready to ruffle some feathers for the causes he believes in.
23. Gary Clark Jr.
| | |
| --- | --- |
| Date of Birth | 15 February 1984 |
| Birthplace | Austin, Texas, U.S. |
| Bands | Gary Clark Jr. |
In the more recent time, Gary Clark Jr. has taken it upon himself to push the boundaries of guitar playing. His sound traverses Texas blues, alt-rock, reggae, neo-soul, and hip-hop, in various permutations and combinations.
The 38-year-old guitarist already has four Grammies to his name and has rubbed shoulders onstage with the likes of Eric Clapton and Rolling Stones. With his fuzz pedal-led riffs, stirring vocals, and genre-blurring songwriting, Clark is adding another dimension to vintage blues. A contemporary and more accessible one.
My favorite picks from Clark's vault are "Bright Lights," "When My Train Pulls In," and "Don't Owe You A Thang." All three tracks feature in The Bright Lights E.P.
24. Charley Pride
| | |
| --- | --- |
| Date of Birth | 18 March 1934 |
| Birthplace | Sledge, Mississippi, U.S. |
| Bands | Grand Ole Opry |
Charley Pride became the first black guitarist to achieve monumental fame in the country music genre. His rich baritone, warm demeanor, and catchy guitar hooks broke sonic and racial barriers. Before Pride's 1966 hit debut single "Snake Crawl at Night," the country genre was more or less white-dominated. With 30 chart-topping hits and 52 top-ten singles, Pride inspired many black artists, including Hootie & the Blowfish's Darius Rucker.
Pride's self-taught guitar skills were perfect for letting his crooning shine. While he may not have possessed the guitar mastery of others on the list, as an African-American country pioneer and the best-selling artist for RCA Records since Elvis Presley, Pride certainly deserves mention.
A few of Charley Pride's greatest hits that should go straight into your playlist are: "Kiss an Angel Goodmornin'," "Just Between You and Me," and "I'm Just Me."
25. Christone Ingram
| | |
| --- | --- |
| Date of Birth | 19 January 1999 |
| Birthplace | Clarksdale, Mississippi, U.S. |
| Bands | Christone Ingram |
Fiercely talented blues guitarist Blues Christone "Kingfish" Ingram is all of 23 but has already achieved career milestones that can rival someone who's been in the game for decades.
Ingram was born in Clarksdale, Mississippi, into a family who loved performing at the church. The music of Robert Johnson and Muddy Waters had a profound impact on young Ingram. His musical journey began with drums at the age of six. By eleven, the prodigy had already learned bass and was ready to move to guitar.
The hard work and struggle of icons like Robert Johnson, Muddy Waters, Buddy Guy, and B.B. King, who came before him, had already paved the way for talents like Ingram to shine. Ingram's mother, Princess Pride, also happened to be country star Charley Pride's first cousin.
In 2019, at the age of 19, Ingram released his eponymous debut album, Kingfish, and earned a Grammy nomination for it. His Grammy award-winning second album, 662, is drenched in his unique blend of blues, hip-hop, and rock. But it also manages to take listeners back to the heydays of B.B. King and Freddie King.
Wrapping Up
We hope this list has helped you get familiar with the lives and achievements of some of the most revolutionary black artists who changed the way we all play the guitar.
From Robert Johnson to Jimi Hendrix to Gary Clark Jr., the impact of black guitarists in creating and shaping genres like blues, jazz, soul, funk, and R&B has been monumental. And we simply cannot imagine a world where such groovy, soul-stirring music did not exist. Can you?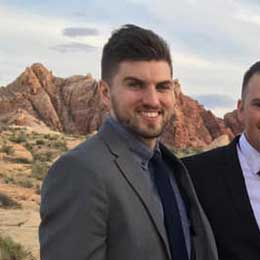 My name is Chris and I've had a passion for music and guitars for as long as I can remember. I started this website with some of my friends who are musicians, music teachers, gear heads, and music enthusiasts so we could provide high-quality guitar and music-related content.
I've been playing guitar since I was 13 years old and am an avid collector. Amps, pedals, guitars, bass, drums, microphones, studio, and recording gear, I love it all.
I was born and raised in Western Pennsylvania. My background is in Electrical Engineering, earning a Bachelor's degree from Youngstown State University. With my engineering experience, I've developed as a designer of guitar amplifiers and effects. A true passion of mine, I've designed, built, and repaired a wide range of guitar amps and electronics. Here at the Guitar Lobby, our aim is to share our passion for Music and gear with the rest of the music community.